Yen and I were just talking about buying a small SMEG refrigerator for her office or room. And when Edmund and I went Homedepot, I saw these Galanz brand of colorful refs that look like SMEG without the stiff price.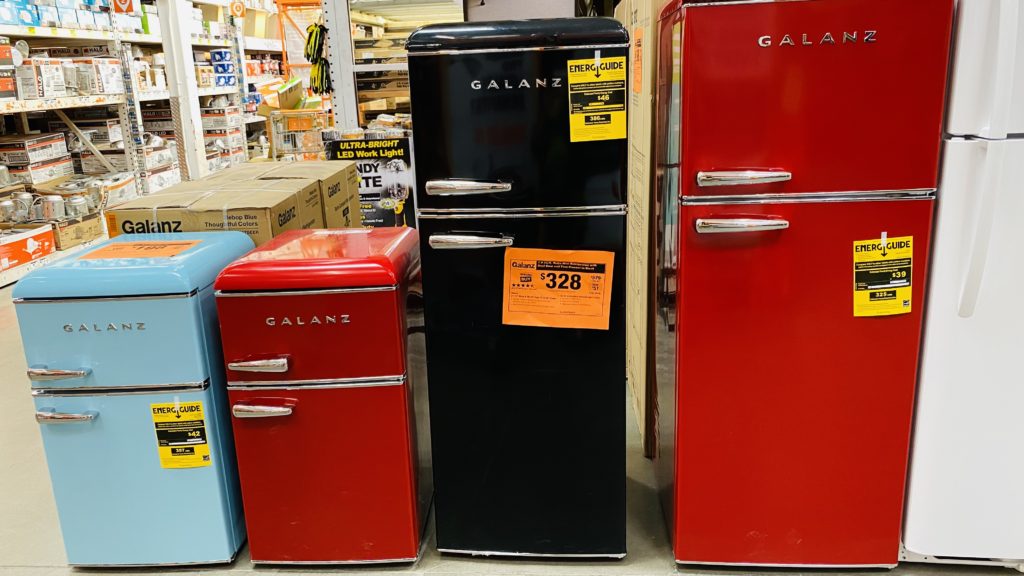 Where else would these appliances come from?
If I have an extra space in my house I would buy the little blue one. It's cute.