Delayed post
May 28, 2022
Oyen hired a sofa cleaning company to come over and do three of our sofas. I think she paid P2,500 per sofa plus transportation plus tips.
Guest room sofa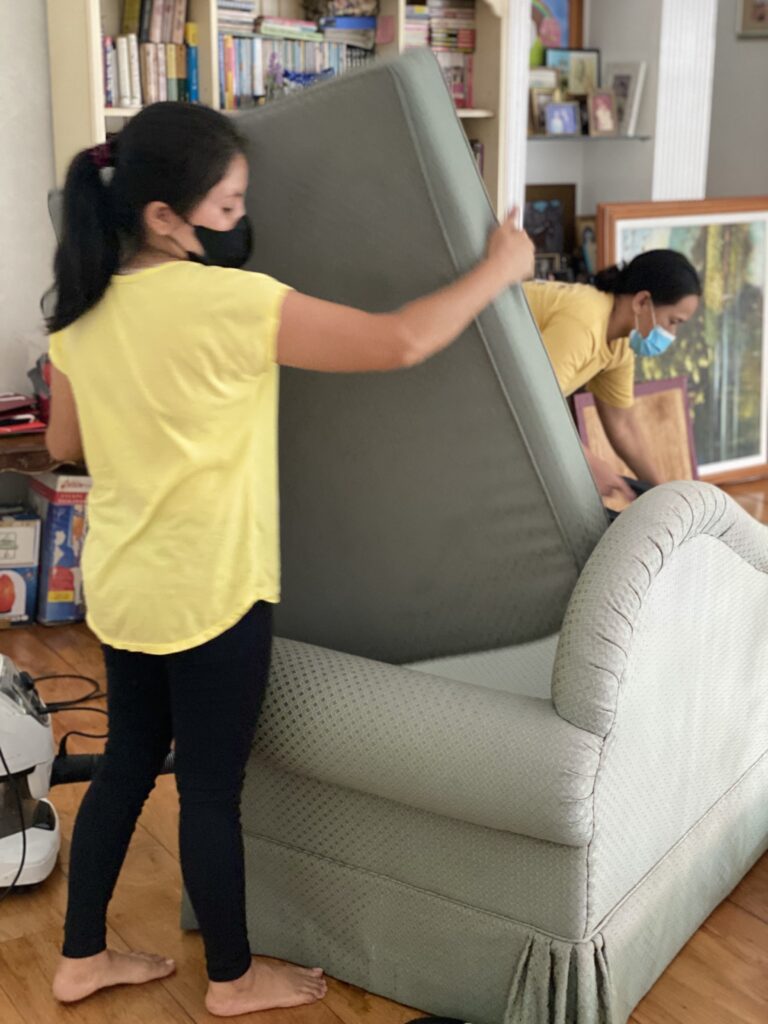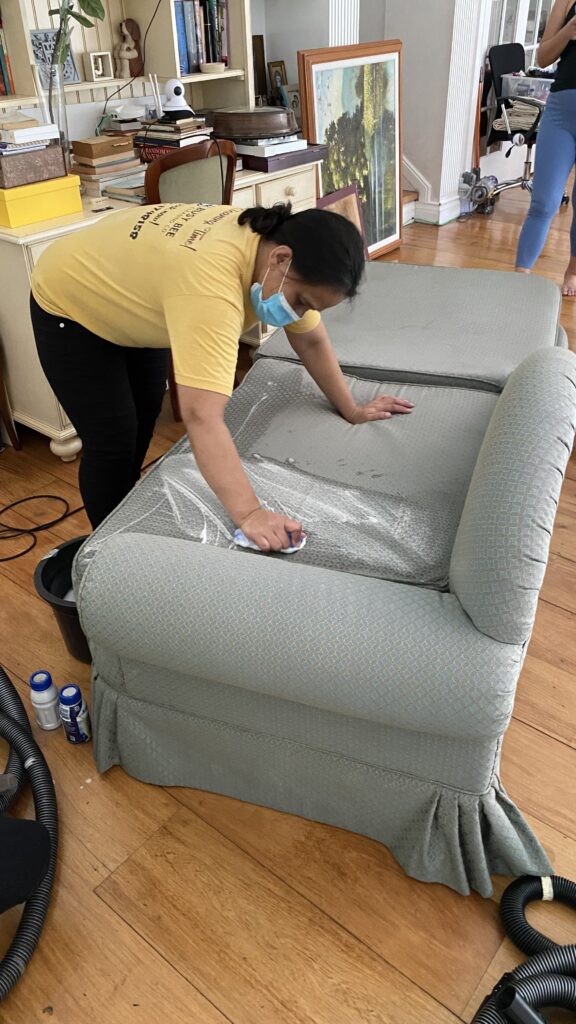 Primary bedroom sofa
This is Nyke's 15-year-old sofa.  It was custom-made.  I bought the fabric from Towne's Upholstery store in Pasay Road, Makati City.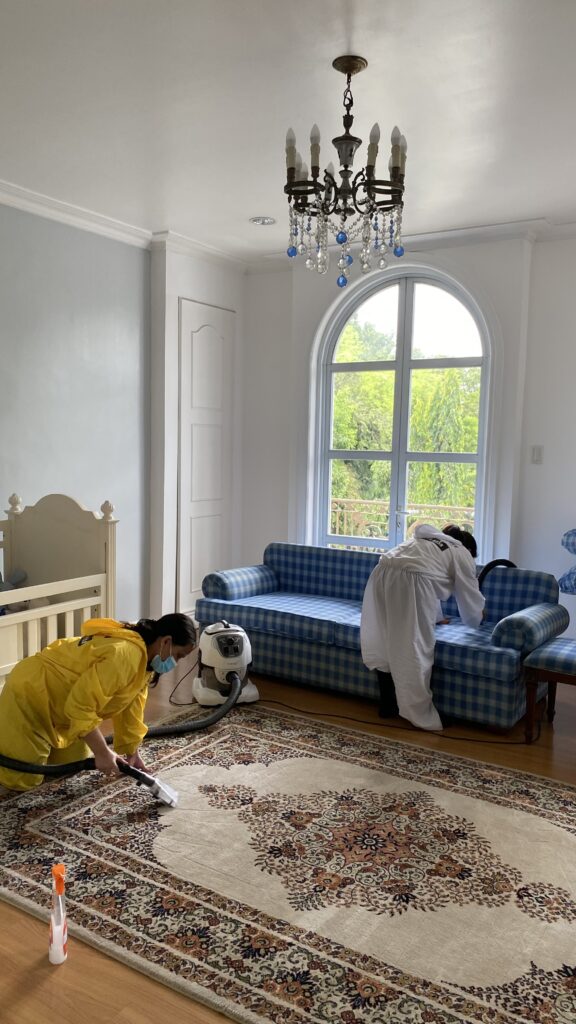 Some stains didn't want to come off, dumikit na sa tagal ng panahon.  I thought of changing the upholstery but Oyen found it nice and since it belongs to her brother, we wanted to preserve it.  Pero luma na oh,  siguro I'll have this replaced na lang in the near future.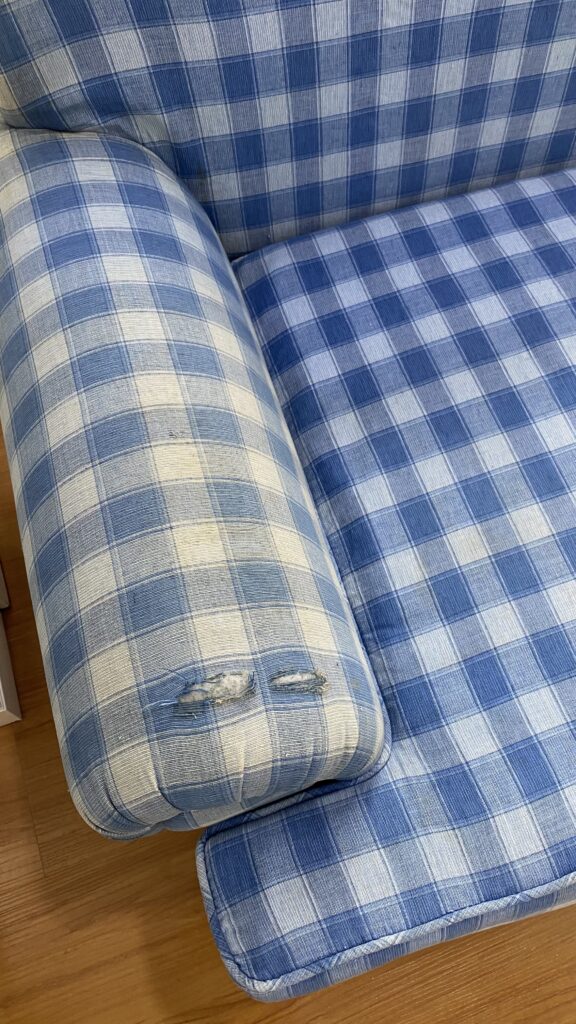 The fabric ripped when they tried to remove the stain.