July 23
I bought big green bell peppers on July 5 with plans of cooking them for oir July 7 dinner get-together but there was too much food already and the truth was natamad na ako. I was tired.
Today I decided to cook them kasi malapit ng malanta yung bell peppers.
Cooking for 4 persons and most especially for family has no pressure.
I have never done this before. This is just imbento. I am not looking at nor following any recipe.
2:28 pm
I cut the bell peppers in half and scraped the countless little seeds off clustering in the center and clinging to the white membrane.   I wasn't being careful so I damaged some of the buttoms.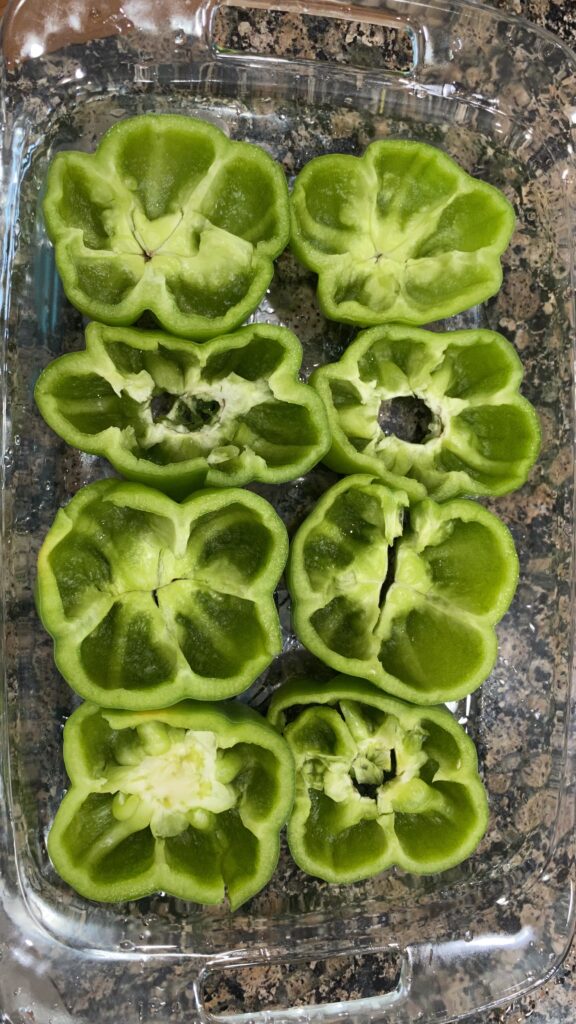 2:56 pm
I used whatever ingredients we have in the refrigerator and freezer.
I sauteed together some sliced white shrimps, carrots, left-over chicken breast meat, garlic and onions.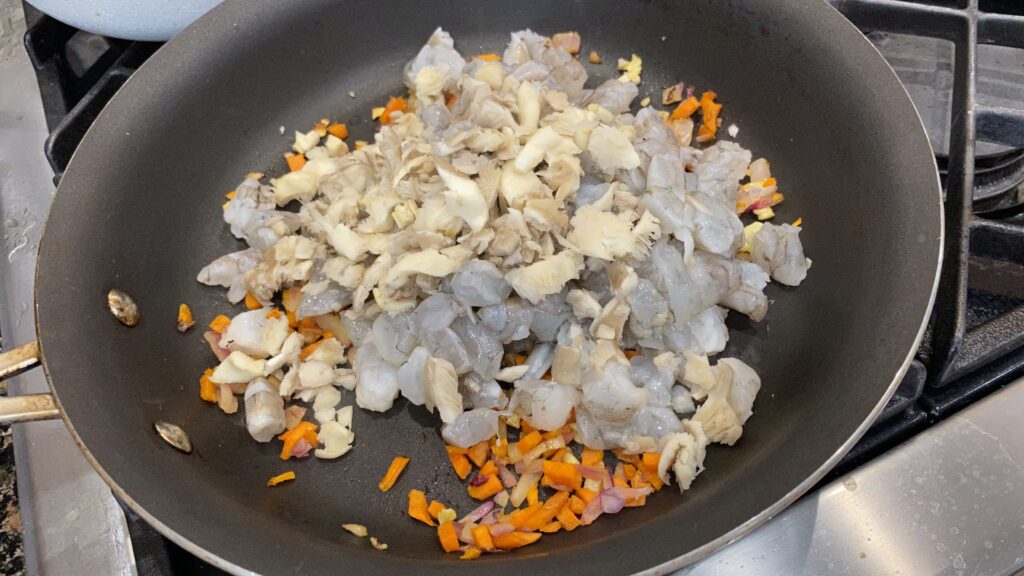 3:21 pm
I stuffed each bell pepper half with the mixture and added fresh cilantro leaves, only because I didn't have parsely.   And I like cilantro better than parsely.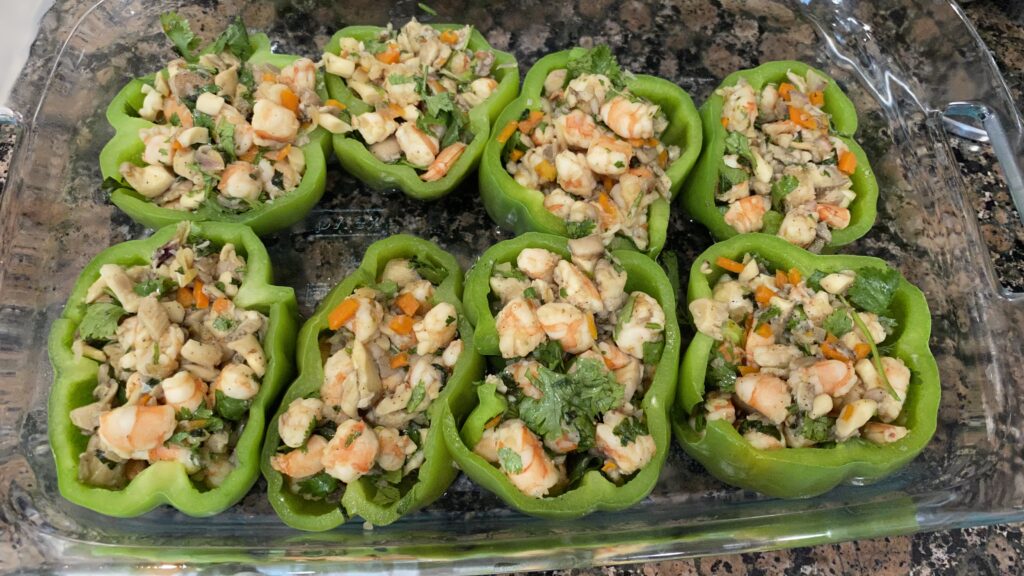 3:24 pm
I covered the top with grated mozzarella and two other kinds of mild tasting cheeses.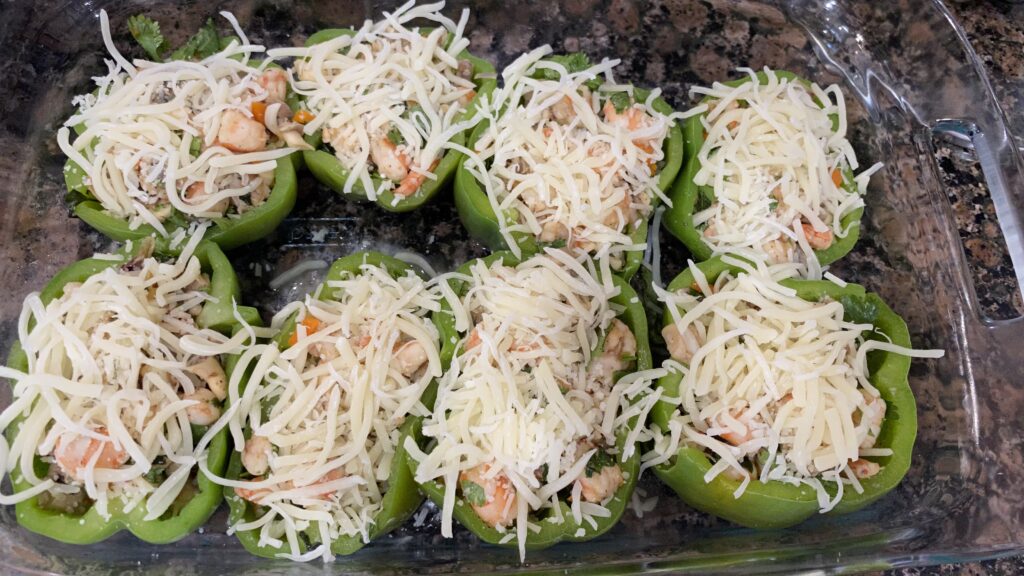 5:30 pm
I baked them for half an hour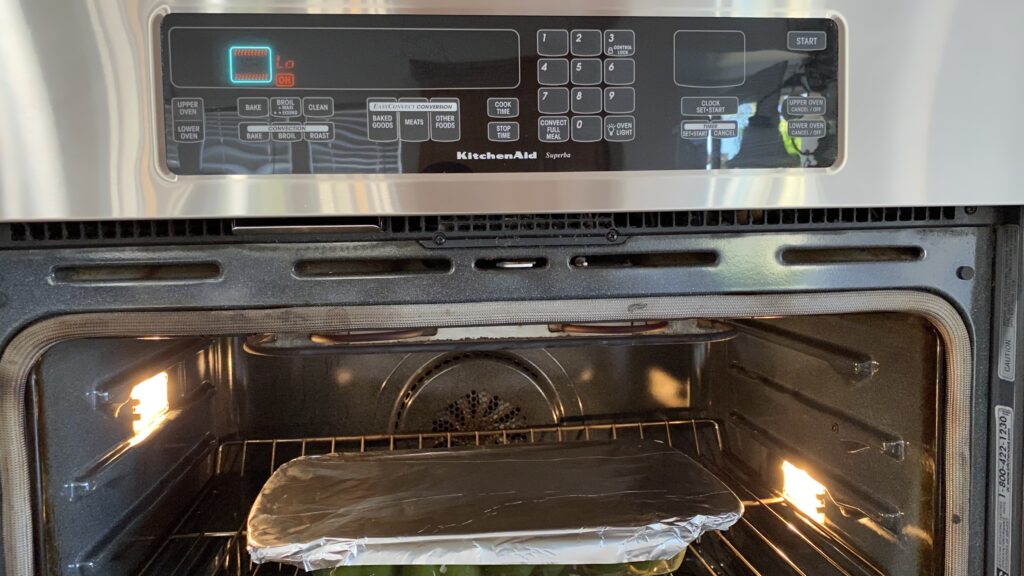 Doesn't look as appetizing as I have hoped for.


Len and Bong came over for dinner. Len and Edmund ate one each but only the stuffings. I did too.
I also cooked fried bangus and sinigang na karne.
7:29 pm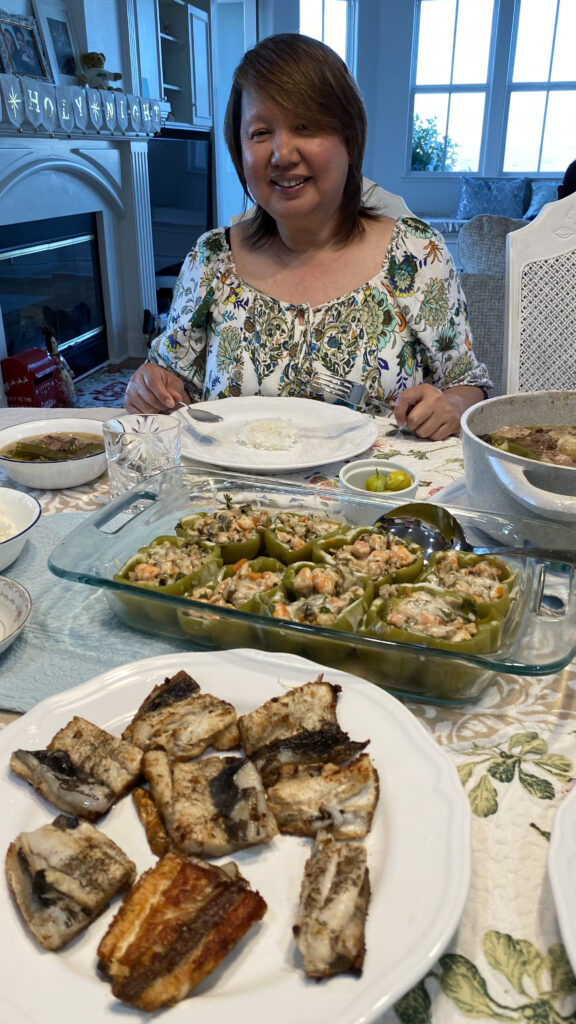 #familydinner #homecooking #vegetables #cookingfromscratch