My son was supposed to join us in Palm Springs but something came up he had to back out. On his birthday, he wanted to go to Santa Monica pasyal-pasyal lang pero hindi nga natuloy. So today, we are just having a simple dinner at LB Steak.  Nyke booked a table for 3.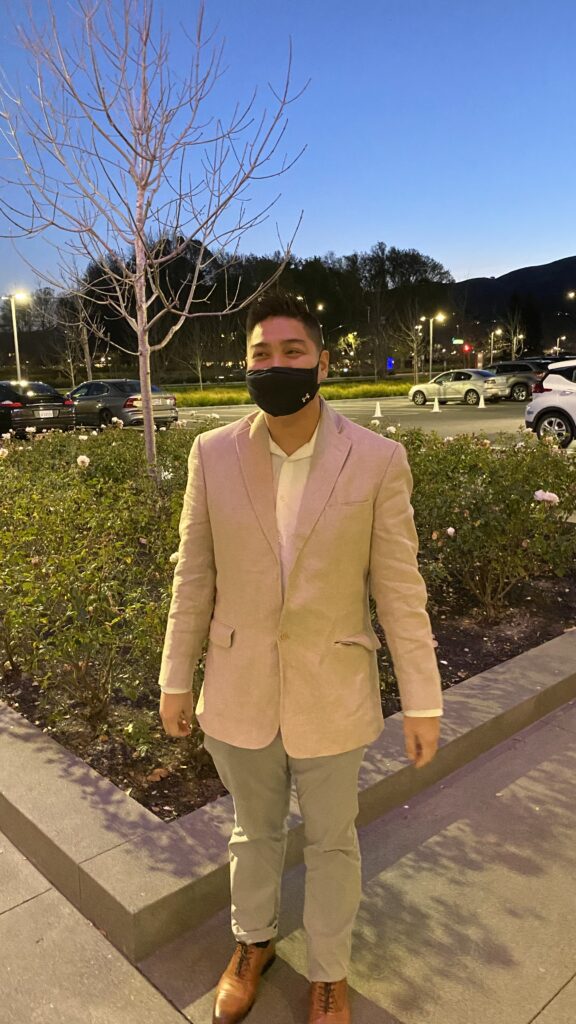 Covid is still very much alive and eating indoors still carries the risk of catching either Delta or Omicron variants. We keep going out and we carry with us a fervent hope that we don't catch whatever virus there is.
Here at LB Steak, they check the vaccination cards before they let diners in.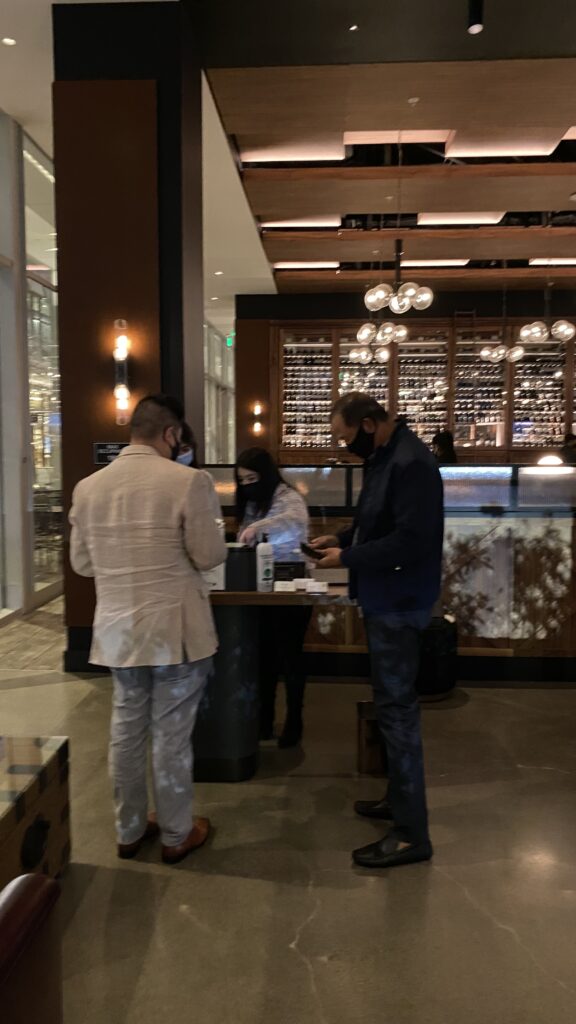 We are a bit early so we are making istambay outside while waiting for our table.  Sarap dito,  ang ginaw.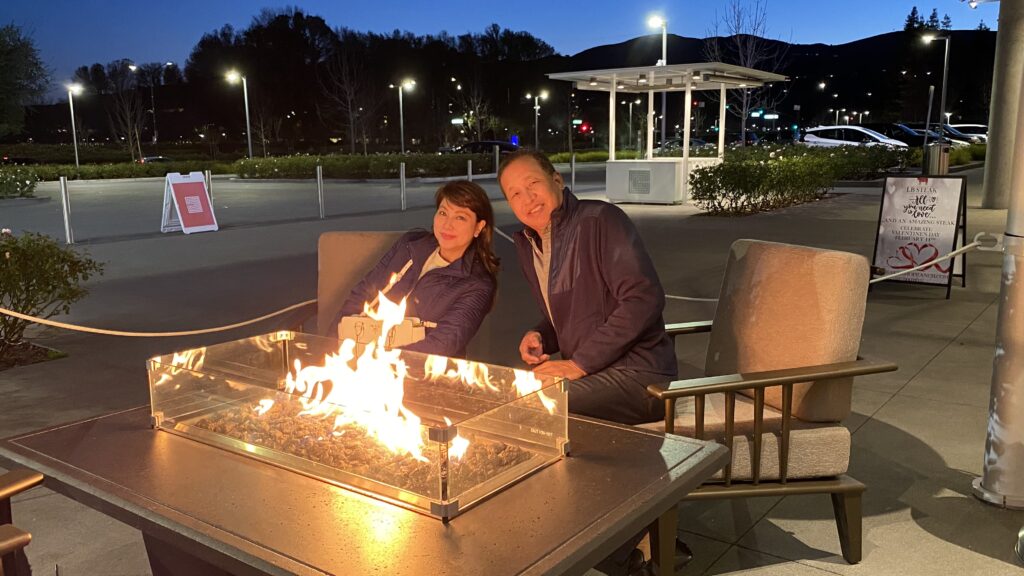 I am stuck in that zone where I still think my son is still a kid.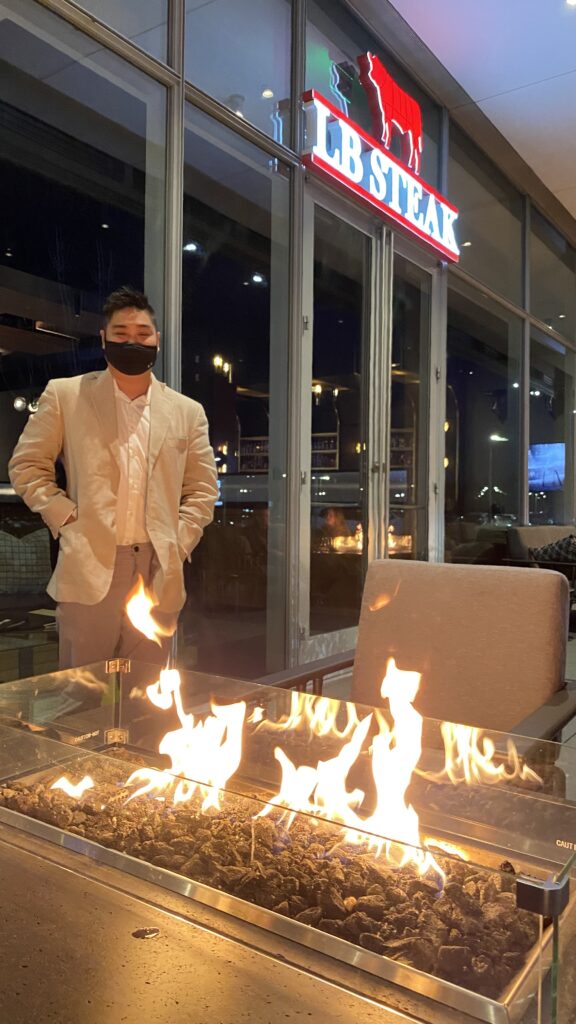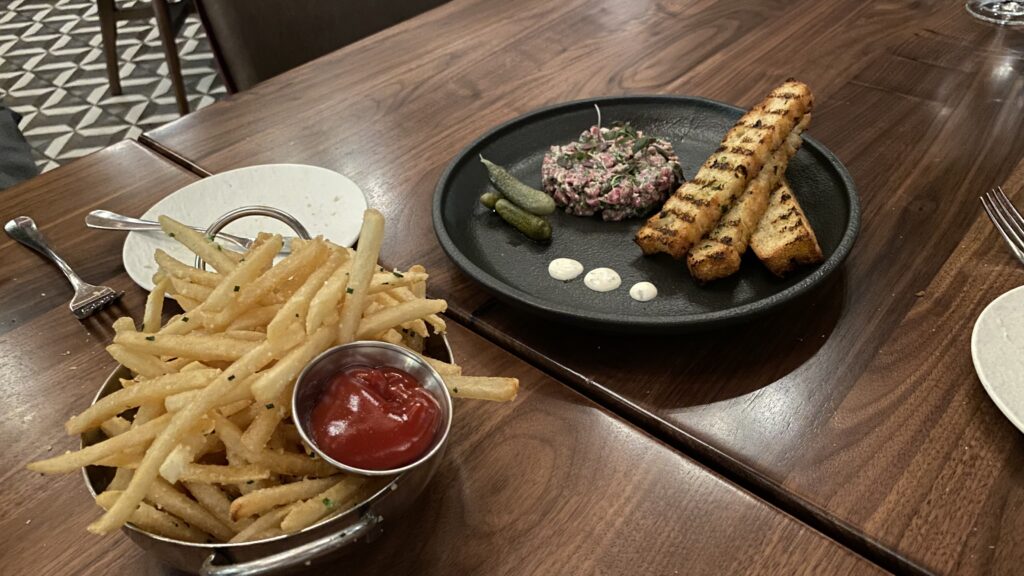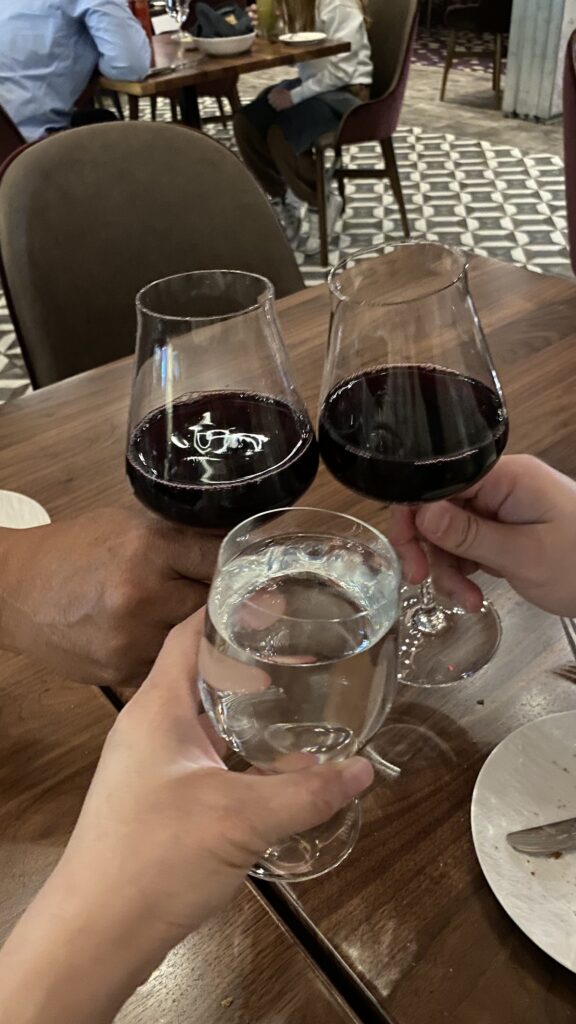 d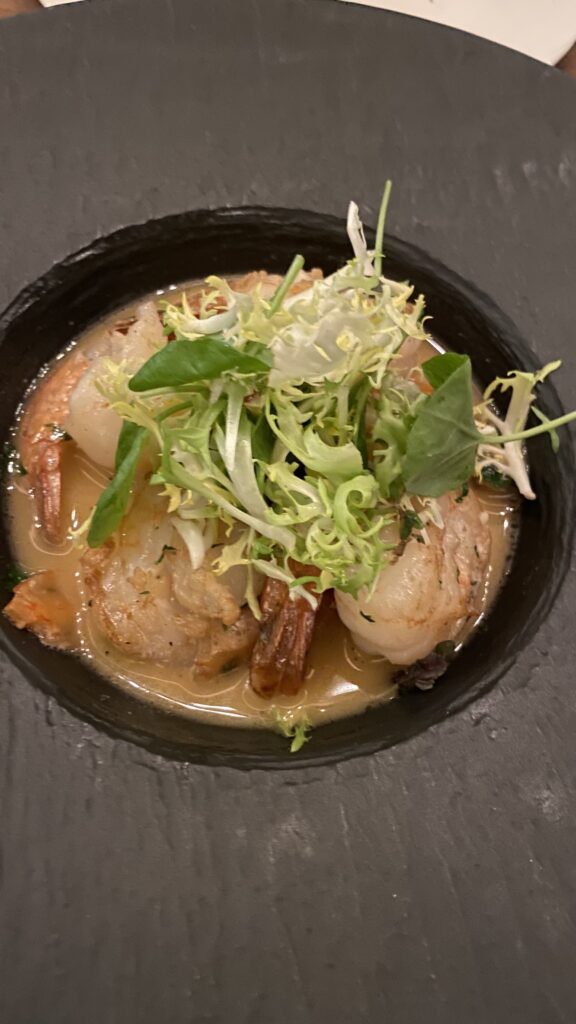 e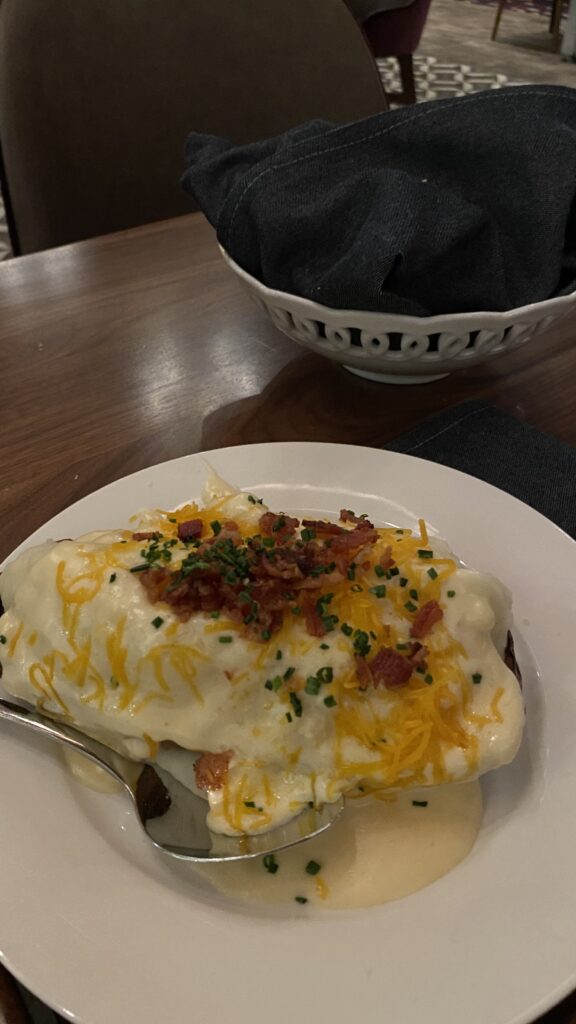 Pasalubong for Mochi.  She likes some fats kasi that's where the flavors are.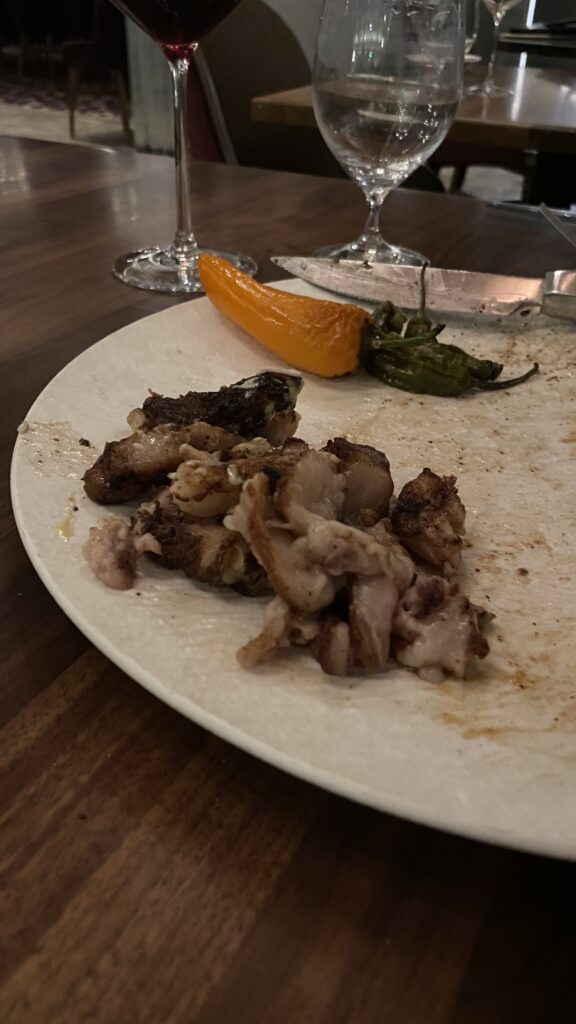 No one wants to stand closer to the camera kasi mataba ang mukha,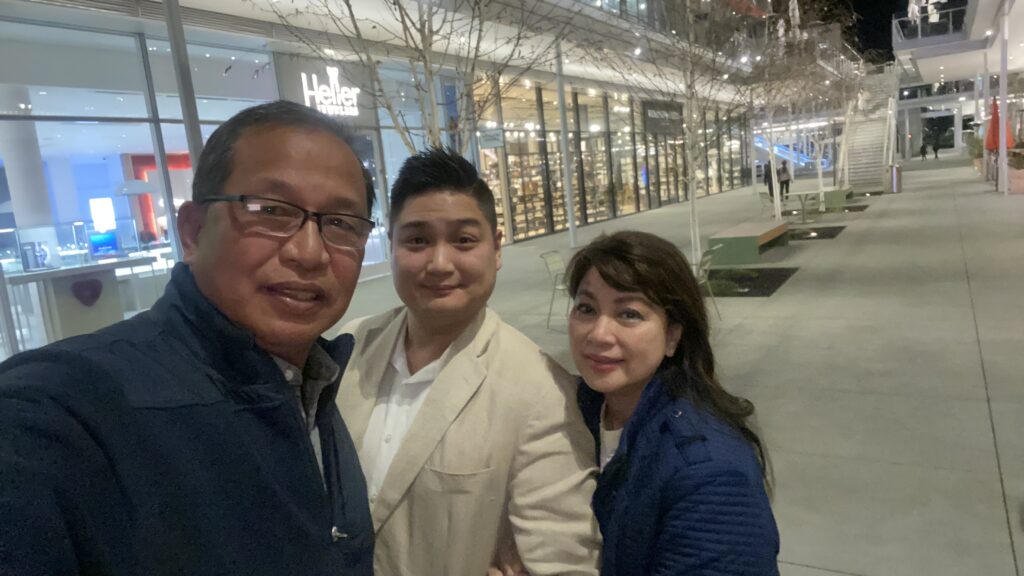 My son currently has no girlfriend. Those interested in a serious relationship, please contact the mother. Hahaha, baka lalong walang mag apply, matakot sa akin.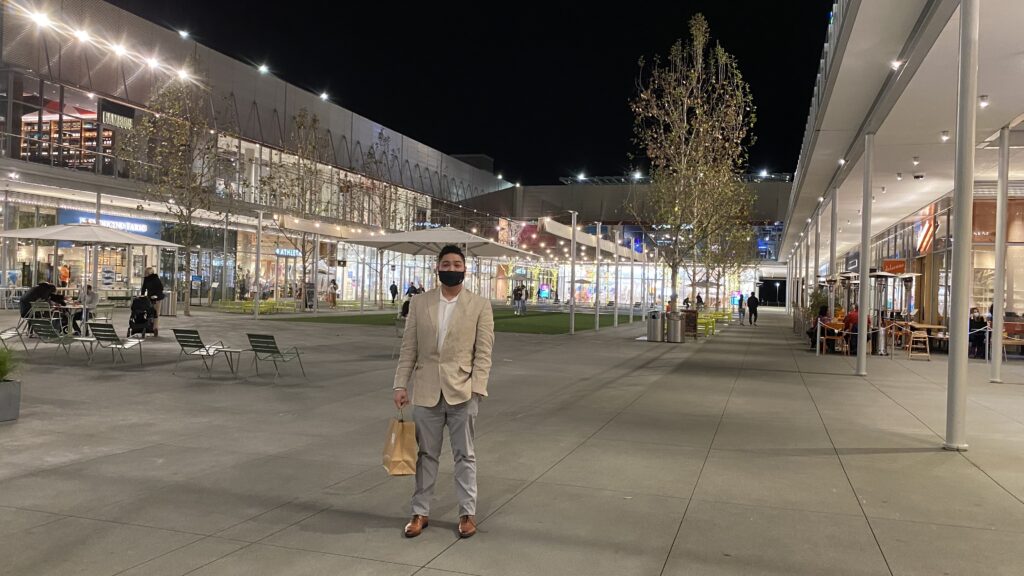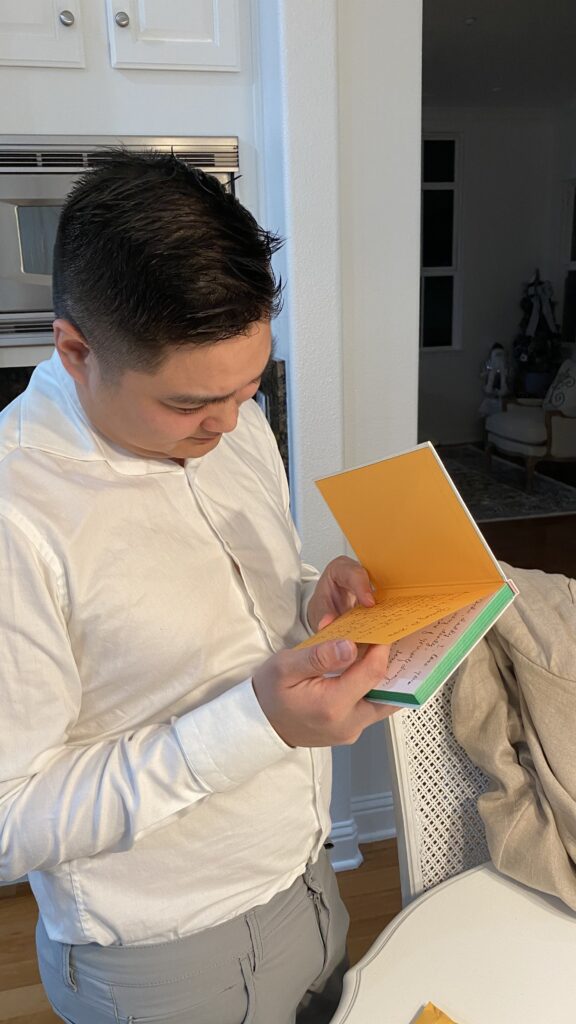 Well, he seems happy. Kahit papaano, meron kaming simple birthday celebration. Kulang lang kami, wala si Oyen.