October 22, 2021
To show support for our kababayan, we visited the Black Bahay Cafe, owned by siblings Bobbit Patag and Girlie Patag-Mejorada.
Our intention was to just get a cold drink before we drive back to Manila.  When I saw that they also serve meals, I asked Edmund if it was okay if we could just eat here.  Okay lang daw.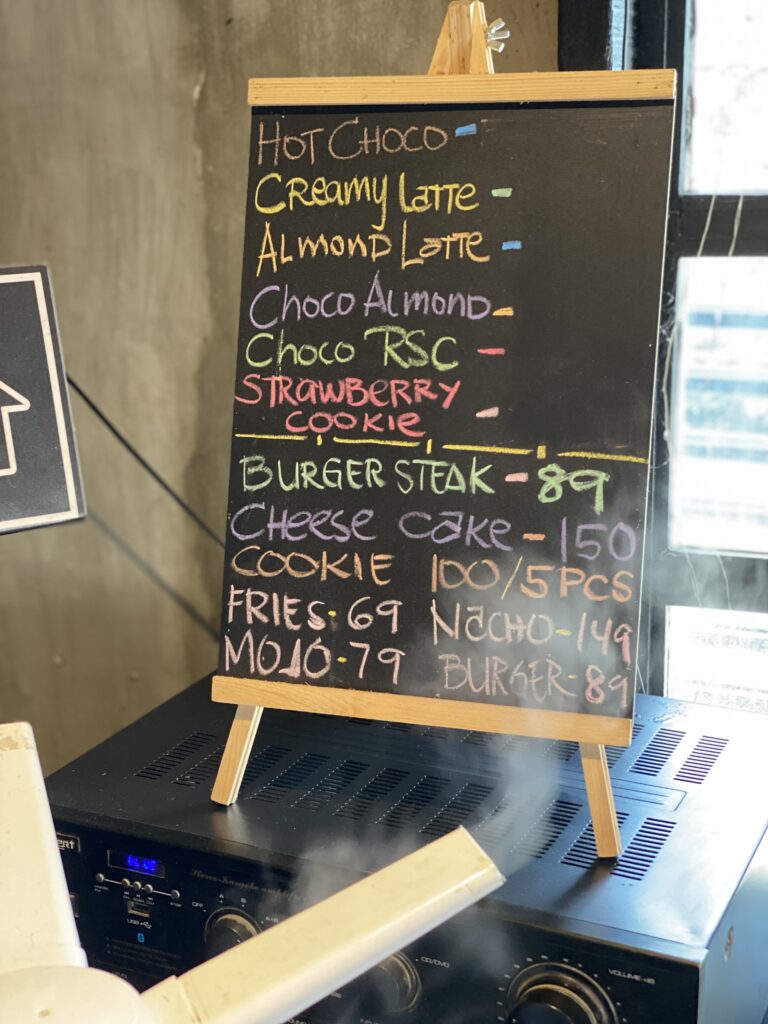 I felt so warm kasi mainit talaga sa labas. I noticed that the place has big aircon units but they were off so I asked the receptionist if they could switch on the aircon and I am willing to pay extra for the electricity. Hindi daw pwede. I didn't want to insist so I just looked for a spot where it would be more pleasant.



We found a tiny table inside, by the window. We were glad that we were the only ones in this section. We saw a few diners in the backyard area.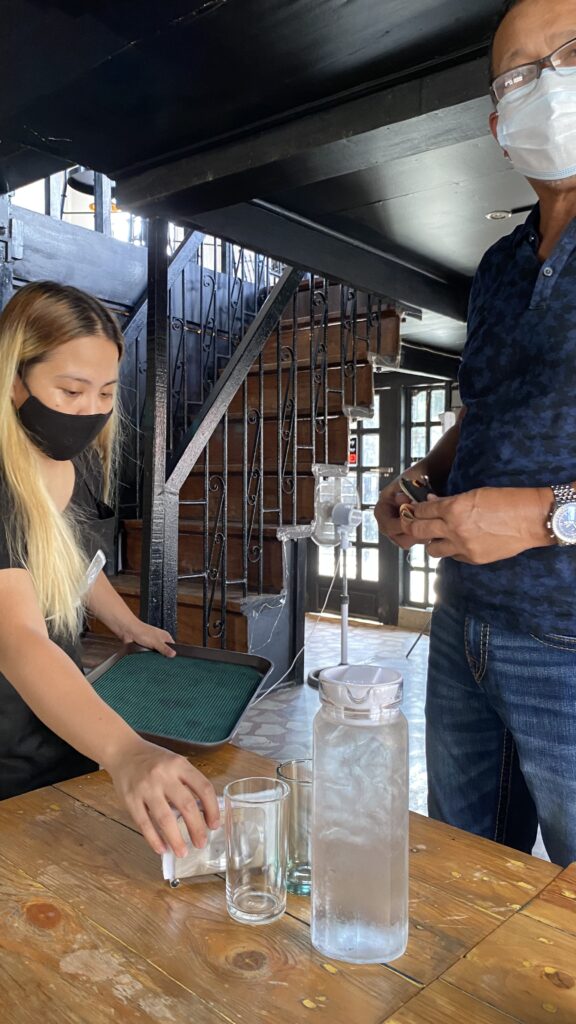 It's good that there are eateries opening around the town of Binangonan, Rizal. This is good for the residents. Lalakad lang sila or magta-tricycle.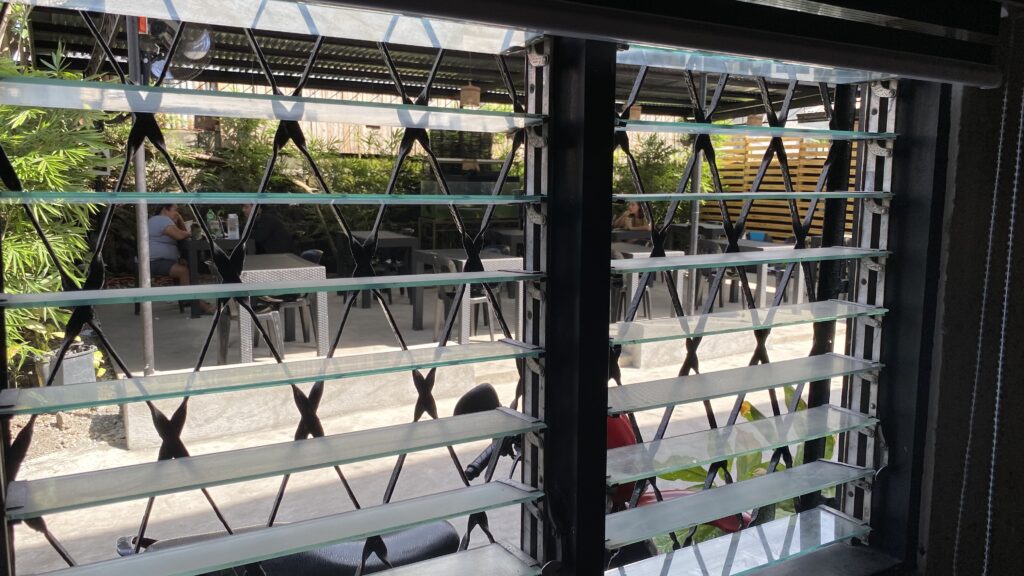 The ice cold water arrived within minutes so I thought wow, service was fast which was good. We wanted to eat and run. Plus medyo our ears were adjusting from the tricycle noise coming from the outside. After about 15 minutes, we began to get used to the noise. It wasn't that bad, minsan naman walang dumadaan na tricycle kaya tahimik. We just enjoyed the moment and totally embraced the experience. I was here to patronize the Patag's venture so little things didn't matter.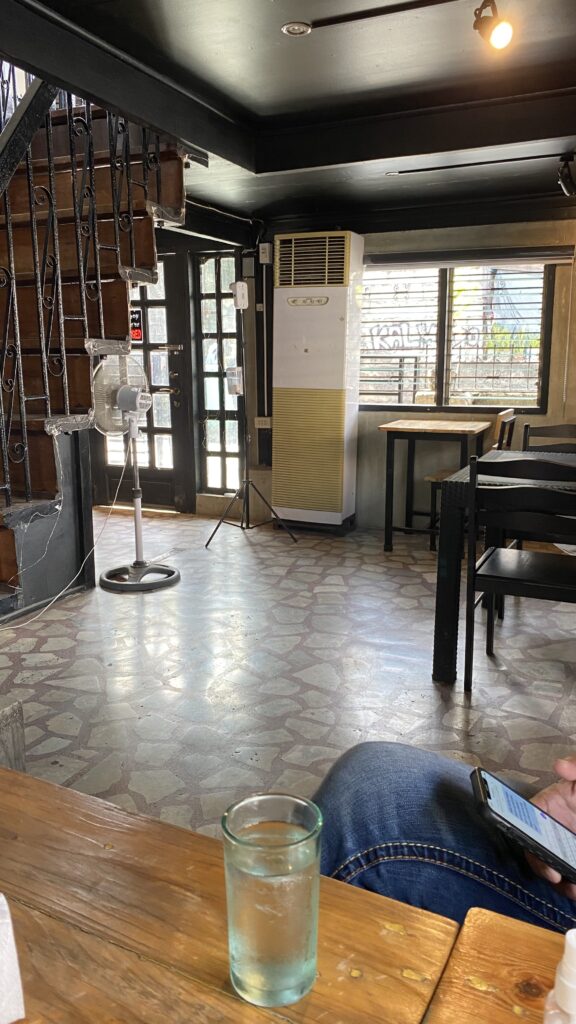 Edmund ordered nachos for appetizer. This was the more expensive dish on the menu.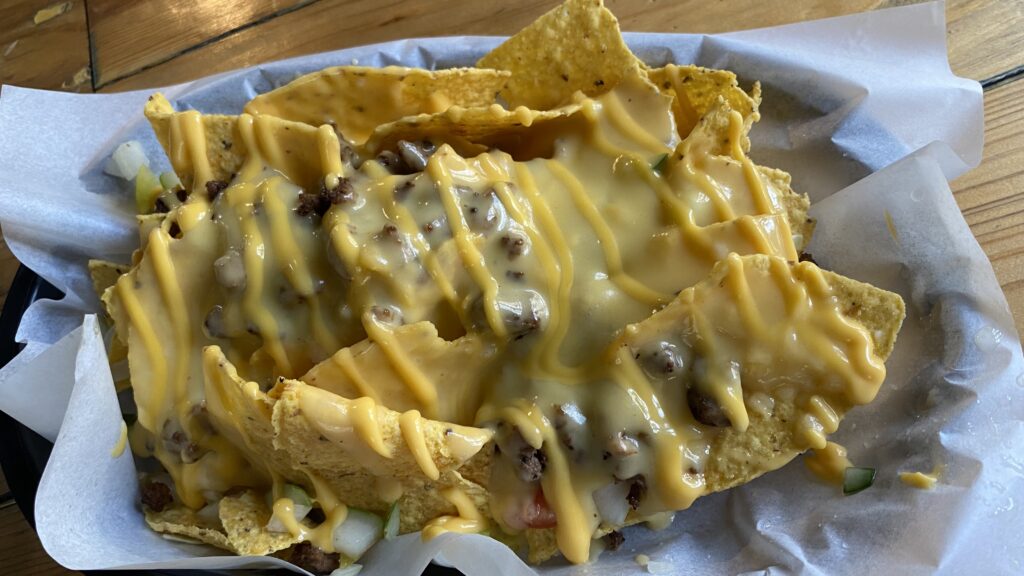 The food arrived 40 minutes after the ice cold water came. I had to stand and go to the order counter to follow up. We didn't expect that we would spend this much time here kasi meron pa kaming ibang pupuntahan.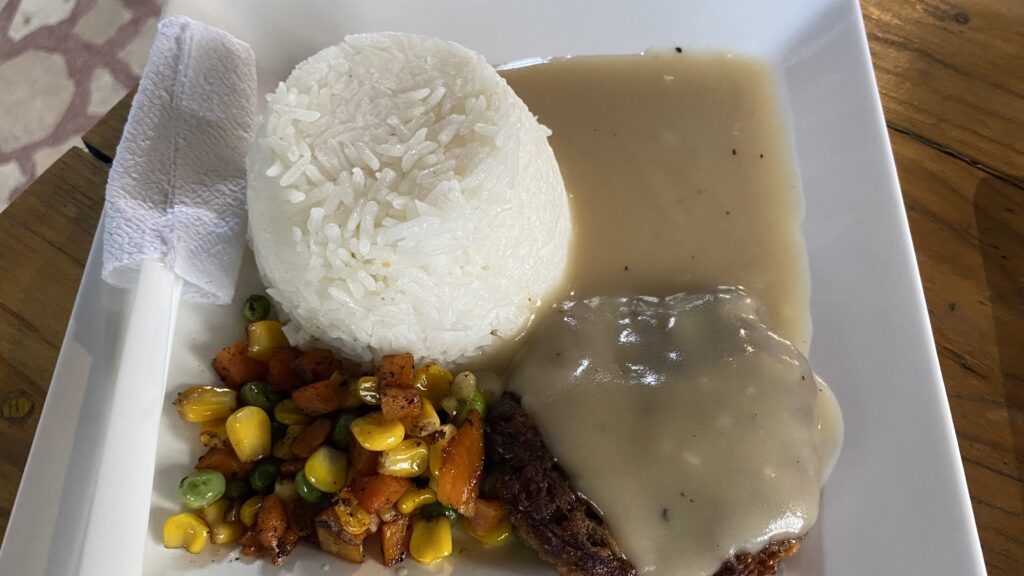 Now I remember. Kaya pala I got enticed to stay for lunch was because of the lechon. Lately kasi for some reason, I am always craving for lechon.
I saw the word lechon in one of the dishes. They call this lechon rice. I think this is not lechon, this is lechon kawali or pritong liempo. Okay lang naman, naubos ko rin.