I recently launched HUKAB, the acronym for Humanidad Kontra Abuso, hoping to spread awareness and prevention of a pandemic that has destroyed millions of lives and souls of women and children, and in some instances, even of young boys too.
I met with a group of female teachers a few years ago to share my thoughts about sexual abuse. They probably felt comfortable with me that they began to open up about their own bad experiences. Three out of the 4 teachers were victims of some form of sexual abuse. Repeat, 3 out of 4. That's a high number if it's an indication of the gravity of the evilness that's been pervading our society for centuries.
Before the pandemic happened, I was preparing to travel the whole country from elementary school to elementary school for a few minutes talk with little children to open their innocent minds about respecting girls and each other, and protecting themselves too.
I wanted to start while the boys are still innocent and small so they don't grow up to be molesters. I was hoping to inculcate in their minds that girls must be respected, not objectified. Starting them young is better than stopping the old from being vultures. But don't you think this is not my job? You are right. It's the job of their parents.
Since the pandemic has limited my mobility, I would like to ask you parents to start teaching your children RESPECT for each other, respect for girls, respect for boys. Huwag bastos. Sometimes the fathers are the ones teaching their sons yung mga kabastusan. They think it's part of being a man. They think okay lang na maging bastos sa babae kasi lalaki naman sila.
Some fathers molest their daughters too.
True story example:
He told his wife that their teenage daughter had ran away from home. That she probably went away with a guy. But this son of a @#$%@ father took his very own daughter captive and repeatedly raped her for months until she got pregnant. He brought home the baby telling his wife someone had left the baby at their doorstep.
Some brothers molest their little sisters too.
When their parents were not looking this screwed 20s brother molested his little sister. She was told not to squeal on him or else he would tell their parents that she's bad. Yes, oh dear, she got pregnant when she was only 12.
Some neighbors molest their neighbors too.
Don't ever trust your neighbor. Don't ever think that they are nice people, too nice that you are willing to leave your children with them even for a few minutes.
Don't ever keep your eyes away from your girls when there are male guests at your house. They could sneak into the bedroom and within minutes could wreak havoc in the life of your daughter and in your lives.
True story example:
Her parents were having some kumpare and kumpare at their house. She, a college student, stayed in her room. Her door was closed but unlocked. While she was in bed, a guy opened the door quietly and when she asked, he said he was looking for the toilet. She pointed to another door at the far end of the hallway, She went back to bed but forgot to lock her door. After a few minutes, he was back, covered her mouth and at knife point, raped her. There was loud music outside that her parents didn't hear the faint commotion.
I just spoke to a woman named L.  She told me that although she's now 66 years old, everythime she thinks about what happened to her when she was 7, she still quivers.   The old barber near their house placed his body against her, while she was standing near the barber shop.  He kissed her on the lips and touched her.  That is a terrible trauma that has been haunting her for 50 years!!!
Some fathers in law molest their daughters in law too.
This is sickening to the bones. Let's call her Vibrant Girl. A month after they got married, her husband left to work abroad leaving her under one roof with his parents. One afternoon, while she was in the kitchen, he approached her, placed his arms around her waist and kissed her shoulders from behind. She frozed. He did that again, in varying degrees. Sometimes he would put his arm on her shoulder. One morning he asked her to accomoany him to Manila allegedly to visit a relative. He brought her to a motel instead. Out of fear, she never told her mother in law, sisters in law, her own parents, and she never told her husband about it. She just quietly suffered.
One cannot stand in a corner without being whistled at, yelled at, harassed. As if men have only seen a woman the very first time.
I can give you millions of actual examples that could rival the contents of the Encyclopedia Britannica.
In just one day after launching the series of posters depicting sexual abuse, I had already seen and felt why this abuse will continue. Why? Because people don't do anything, don't say anything.
Please help me spread the message by sharing the Humanidad Kontra Abuso FB page or posters with as many people as possible. If we can only save a few girls from being victimized, then our little effort is worth it.
The only thing that I am asking is for you to click Like and to Share. It doesn't cost you anything. Is it embarrassing to share? Is it more fun to click Like, follow a celebrity, or look at the beautiful dresses, make up, handbags of Instagram and Facebook celebrities because you think being a fan would make that person know you personally? And what kind of value does it give to your life? And what kind of contribution does that give to this world? What kind of service are you giving back to humanity?
Change begins in you.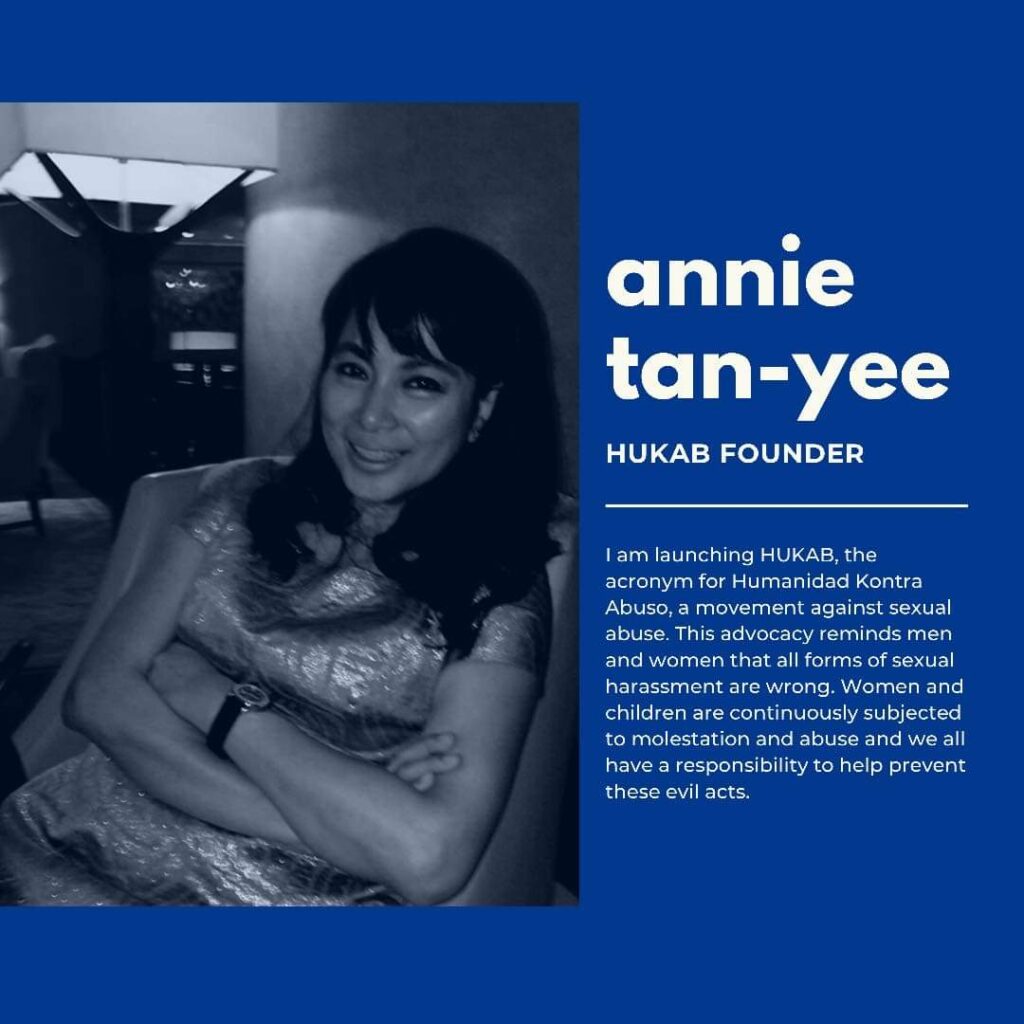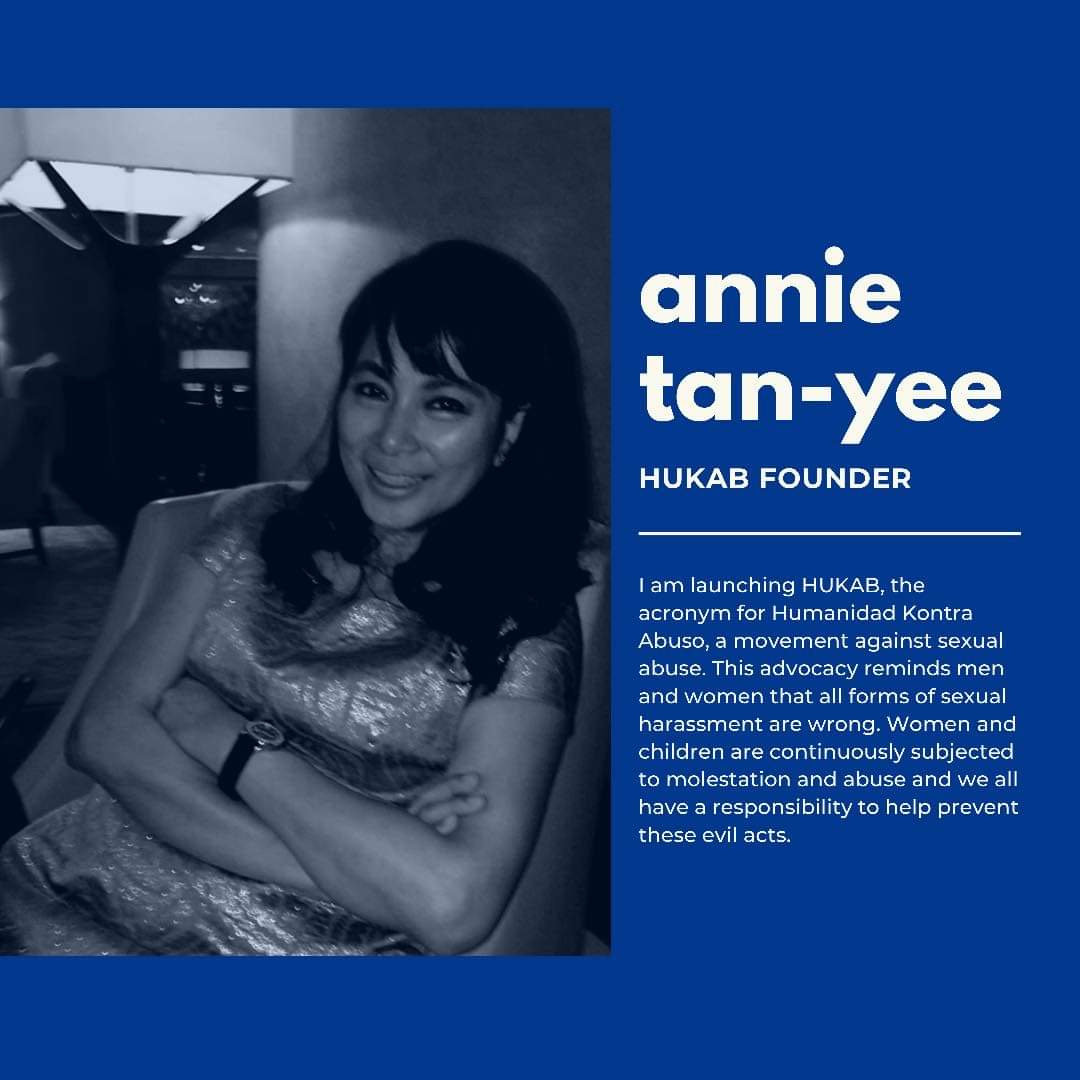 #choosetobegood
#metoomovement
#bekind
#huwagkangbastos
#respetosababae
#respetosakapwa
#violenceagainstwomen
#notoallformsofsexualabuse