October 23, 2021
It was Saturday pero sinipag akong pumunta sa office.  I went around just observing and saying hello.
I admire our technicians for doing their jobs.  I worry when it's summertime.  Sobrang init and yet they continue to work.  We couldn't install naman airconditioning units all over the place.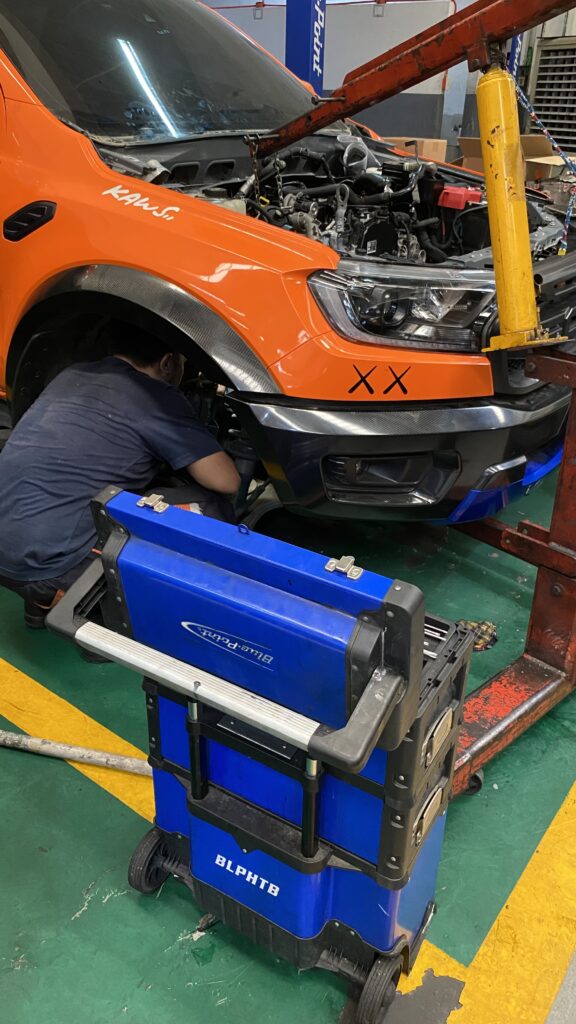 While I was in the service area I heard the kuliling.  Ever since I was a little girl, this has been music to my ears.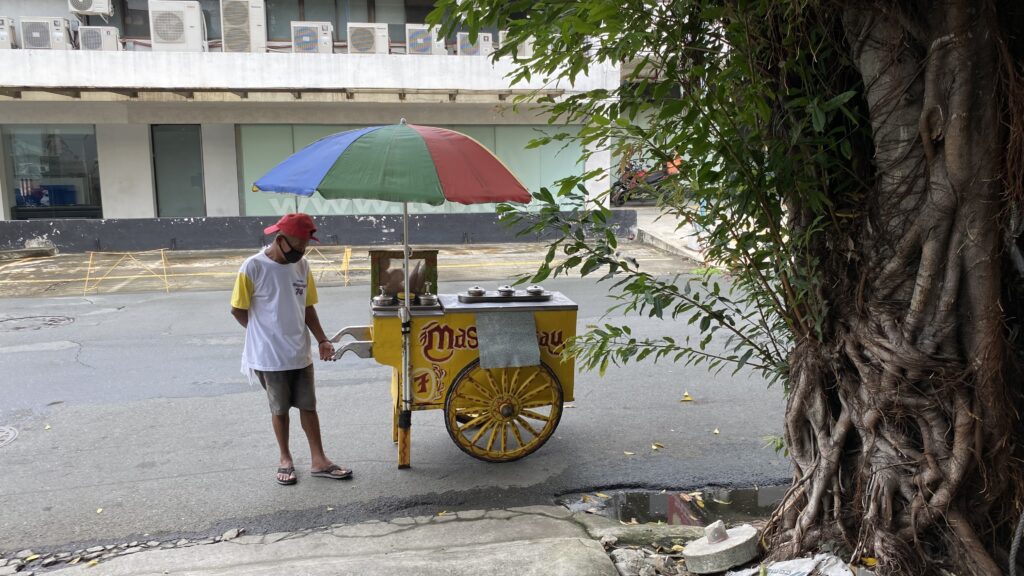 He was so lucky I happened to be there.  I called our employees "O sino ang may gusto ng libreng sorbetes?"   Yung iba nahihiya pero before I knew it, they were coming one by one, while observing social distancing.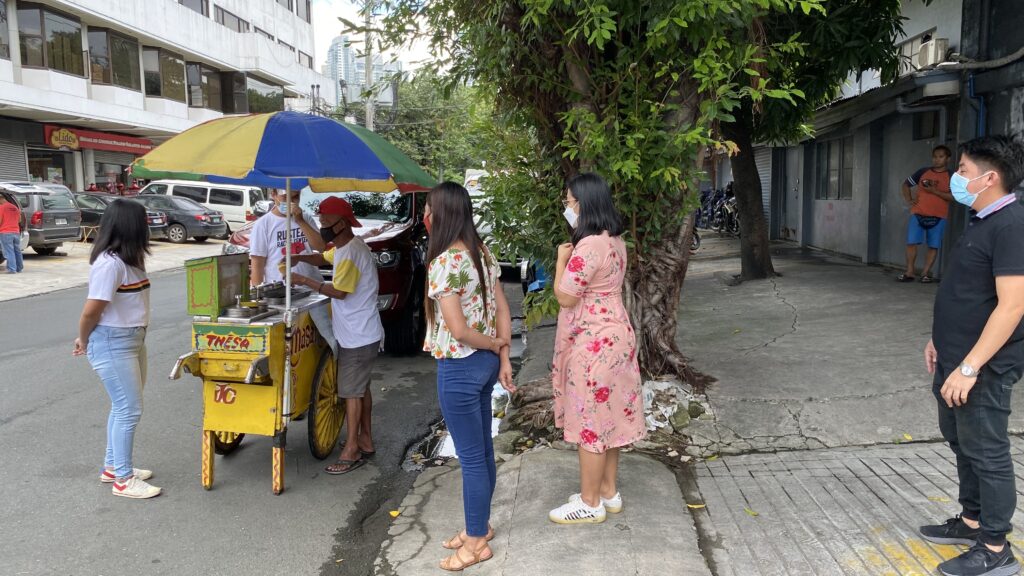 Basta lahat ng may gusto libre. I offered to any one just walking by. Hindi ko birthday pero basta sorbetes, open budget tayo. There were times in the past when I had a whole cart brought in to our showroom, libre lahat.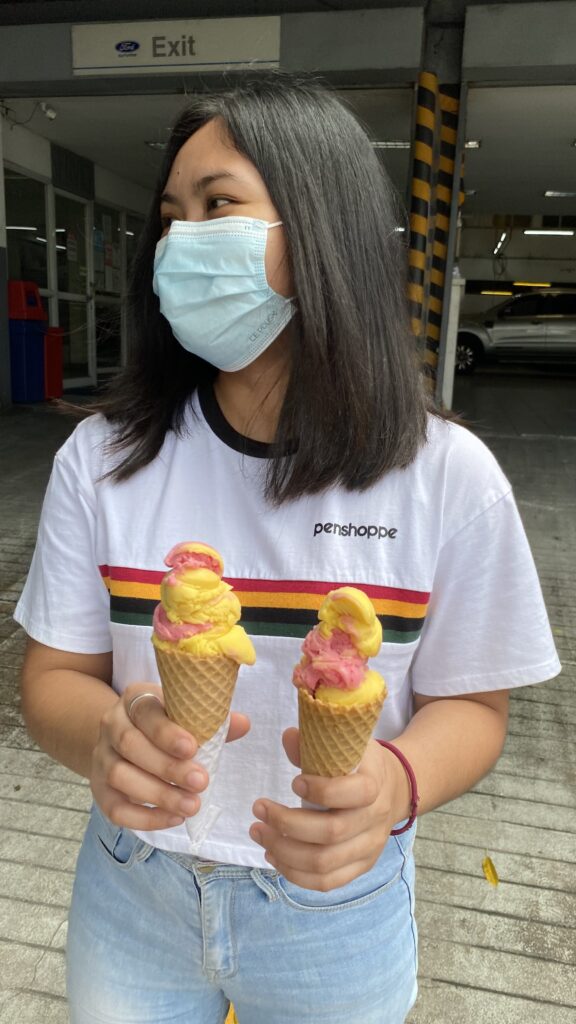 The ice cream man got lucky today.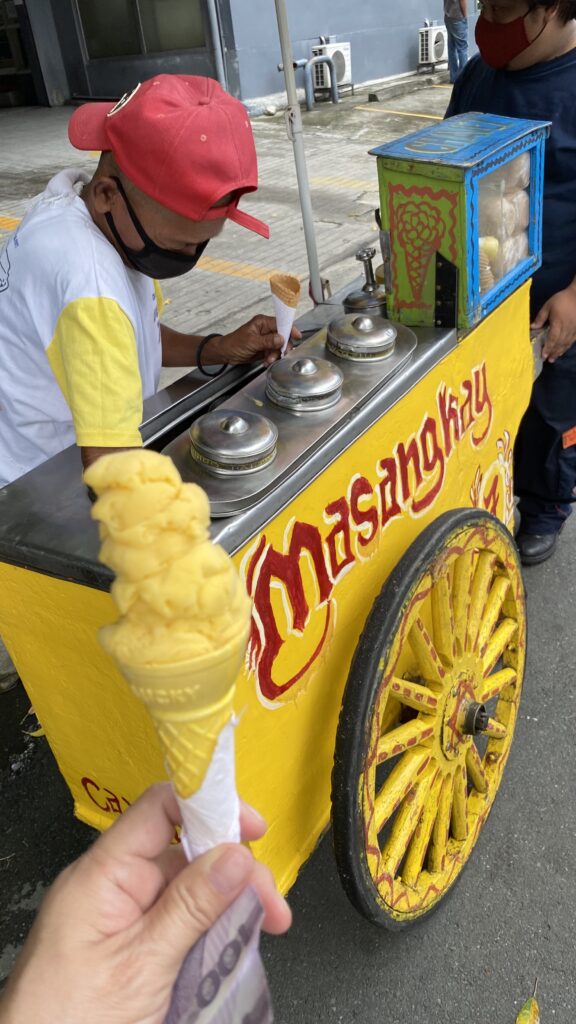 Merong driver titingin-tingin, gusto rin daw.  No problem, come on down.   Grabe naman itong mga cables dito.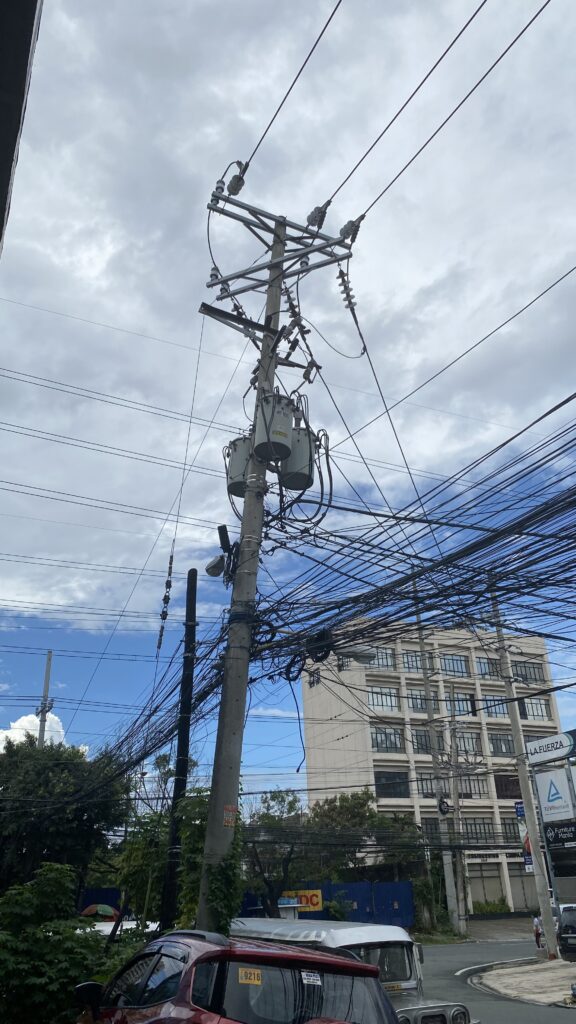 Syempre gusto ko rin.  I waited first for all of them to enjoy my spur of the moment treat before I got my own sorbetes.   The host is always the last to eat.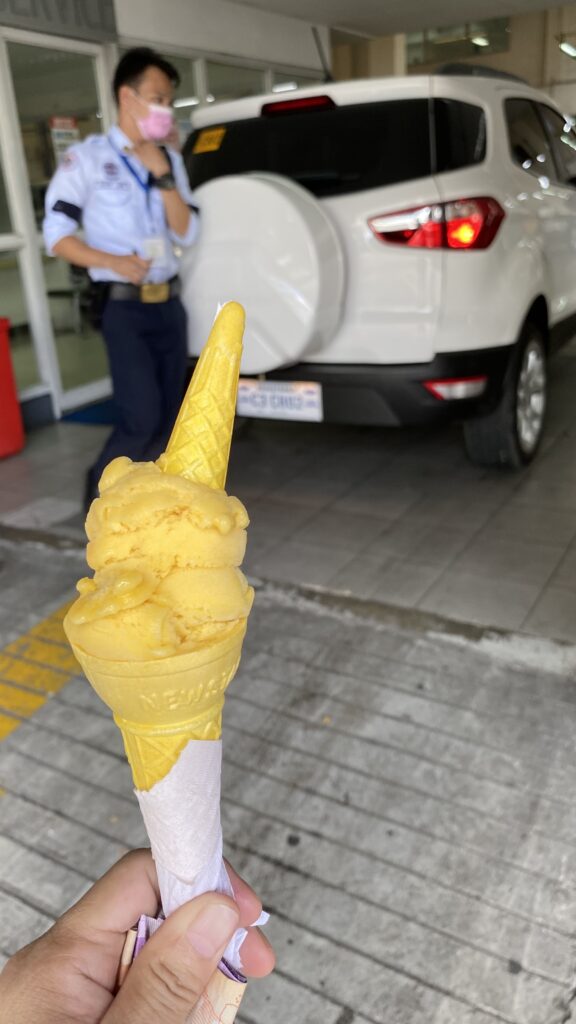 Sorbetes merong ulam na spaghetti.