Dec 20, 12:55 pm
She has errands around Makati area so I tagged along.   Second stop is lunch in Greenbelt 5.  No particular preference so we just walked.. and we stopped at the first restaurant we saw that has semi-outdoor dining area,  Blooms Cafe + Bar.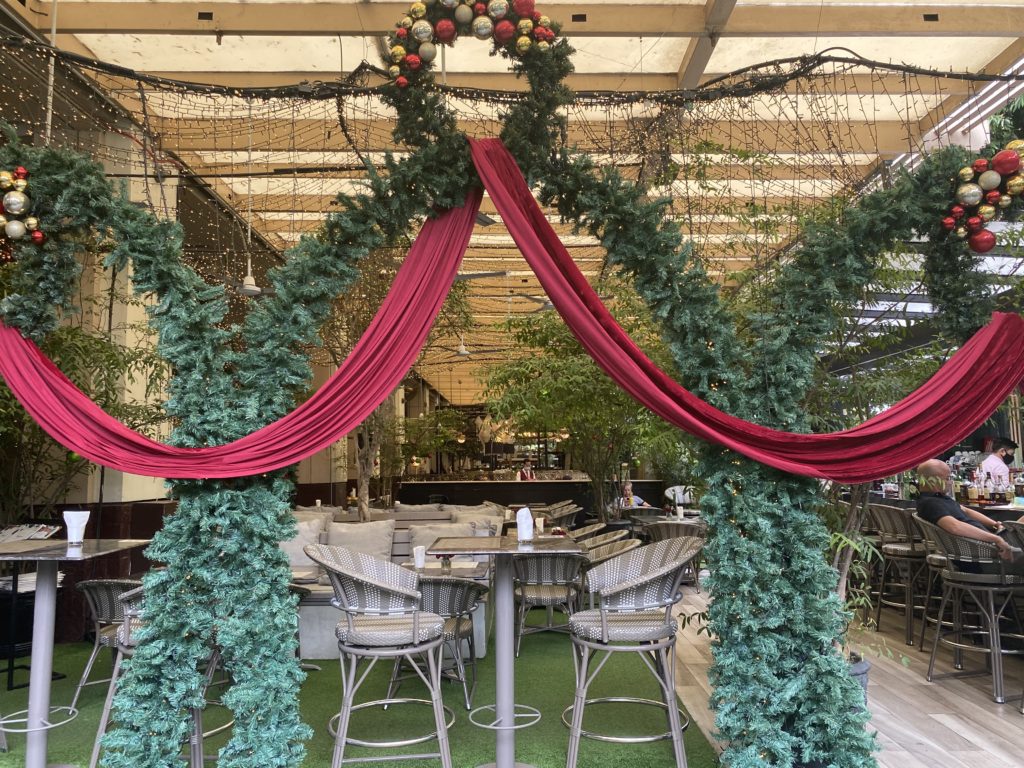 Never been here before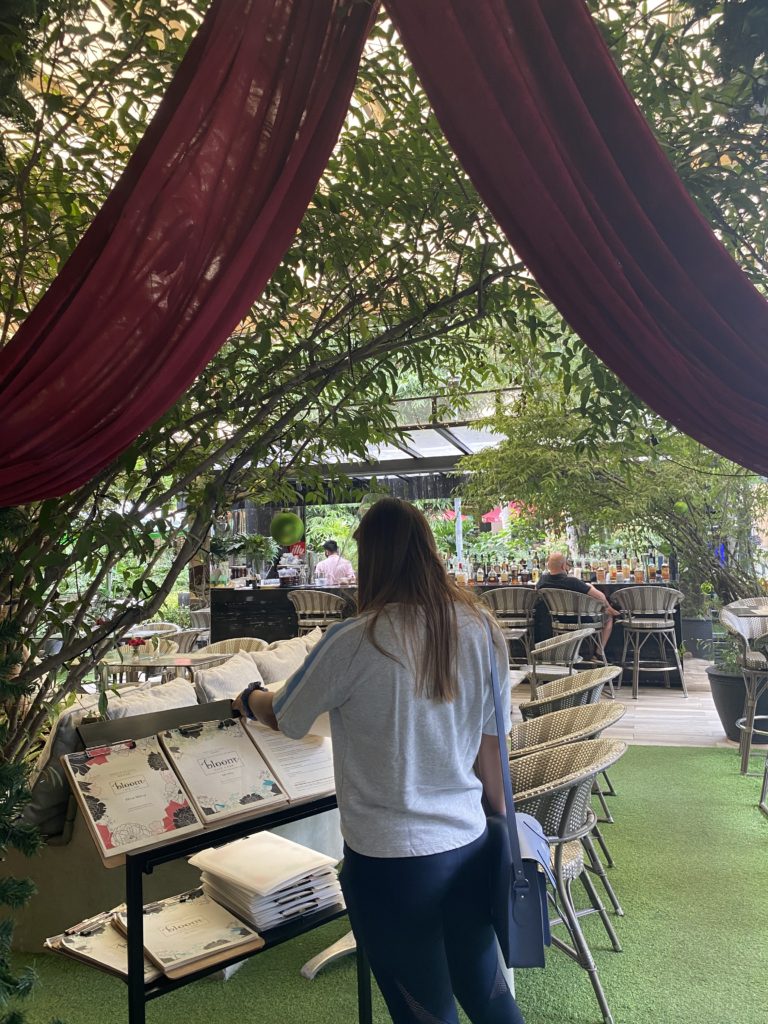 The menu looks fine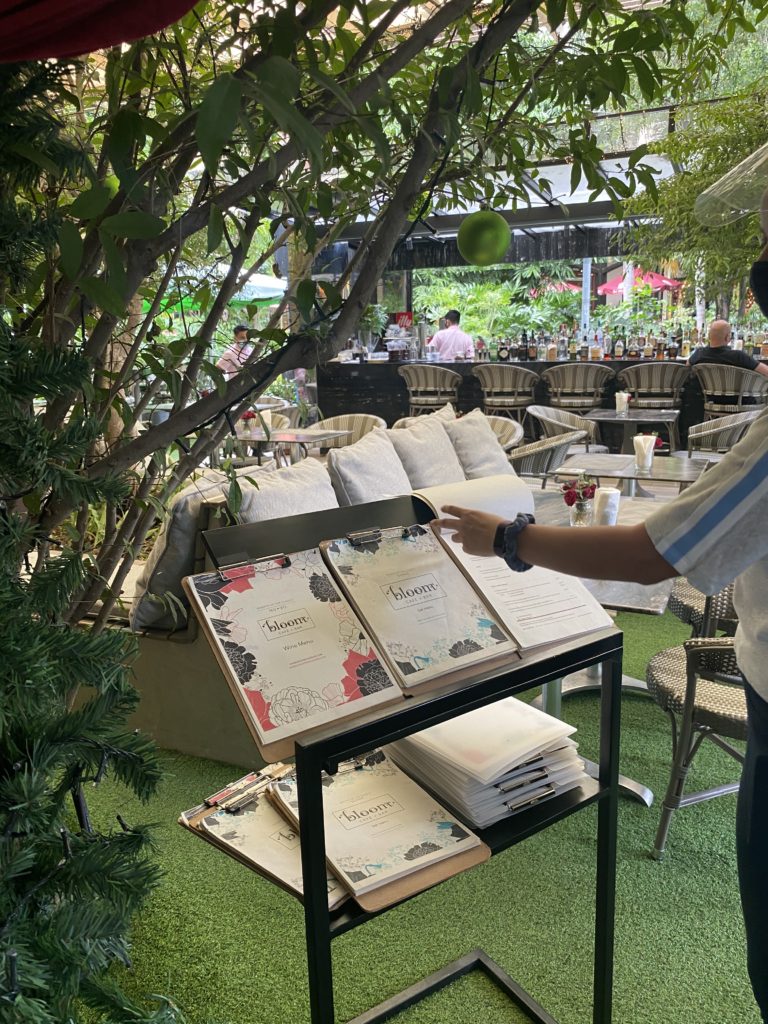 I ruled "dito na lang"  kasi I  didn't want to walk around and possibly inhale some person's virus.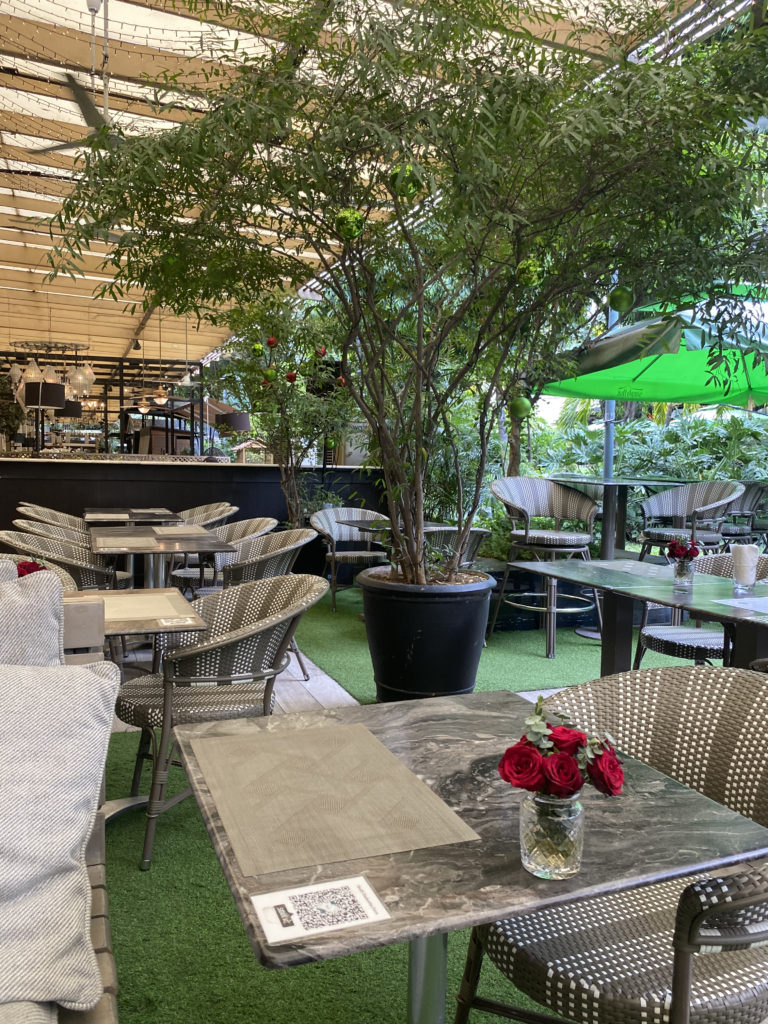 We picked a middle table hoping to be in a safer distance from passersby.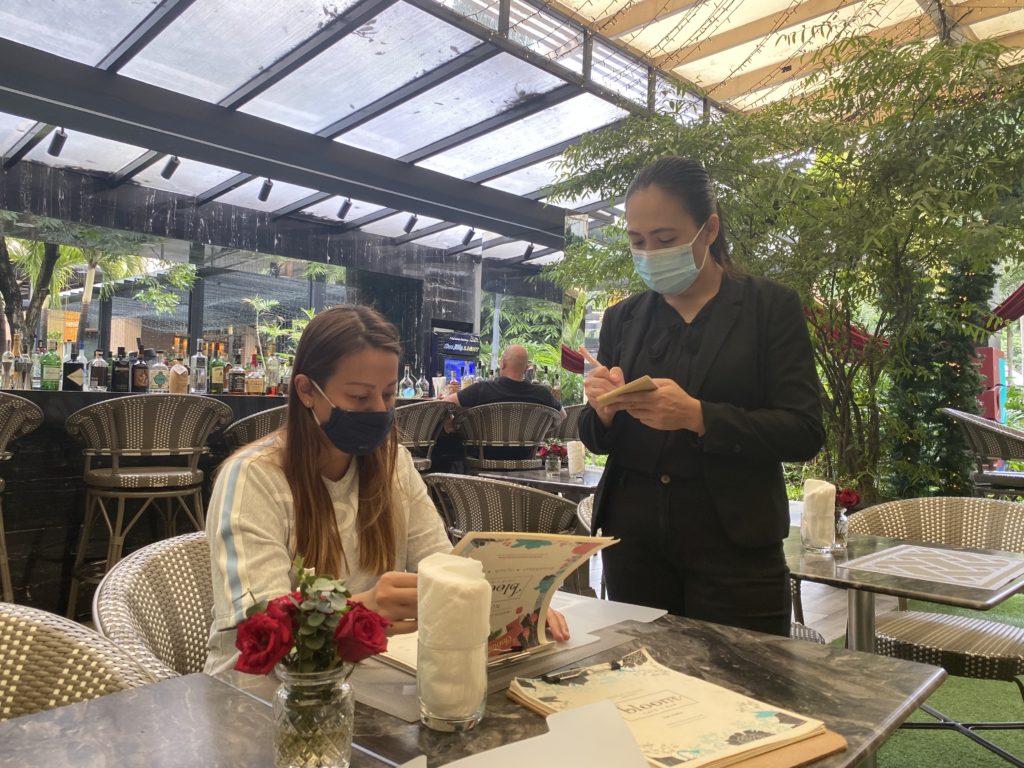 e  Several diners walked in the waiter directed them to the table nearest to us so nainis ako.  I told the waiter and indirectly to the ladies about to sit down— "that's nolonger 6 feet away". Oyen and I moved to the next table farther away. They also moved a chair, one chair away.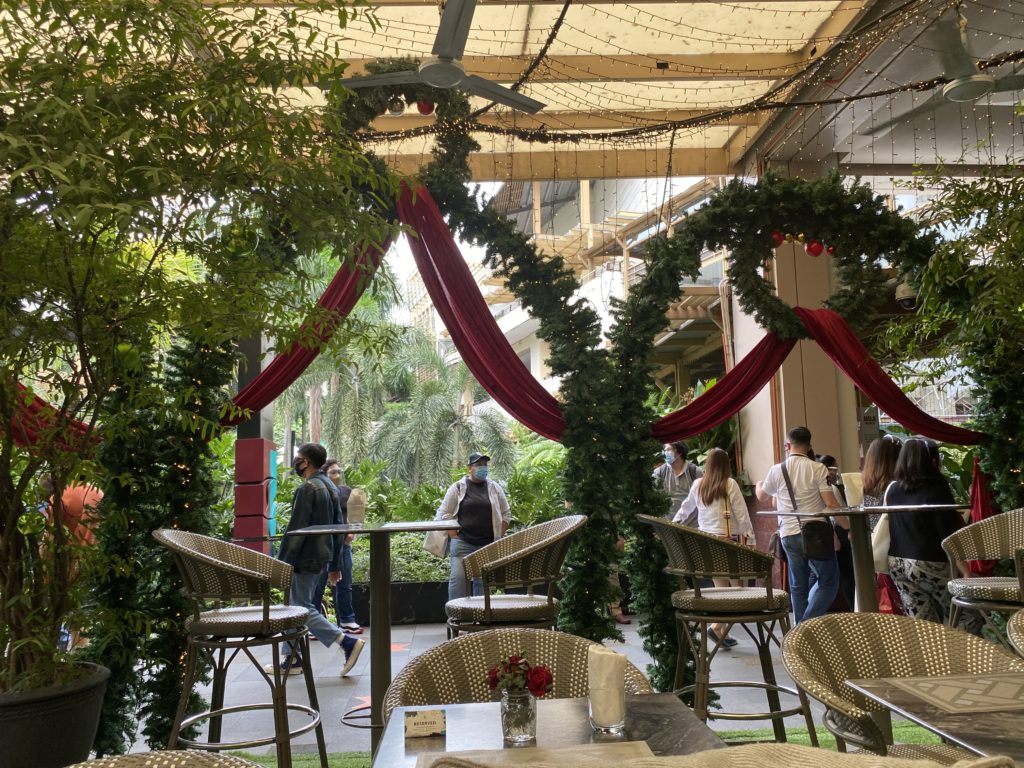 While waiting for our food I observed the bar and waitresses. One guy at the bar preparing the drinks liked to make kwentuhan. He and his workmates were engaging in intermittent kwentuhan. Okay lang naman, but not when they are in front of food, and not when there's a virulent virus in our midst. People in restaurants, kitchen, bars, and everywhere should refrain from talking unnecessarily to reduce the chances of contaminating other people. Against my daughter's advice, I called the guy's attention to wear his mask. Sumunod naman. One waitress's mask was below her nose so when she heard me, she fixed her mask.
Blooms serves all day breakfast.  I've been missing  American breakfast  lately so  I ordered this bacon ensemble.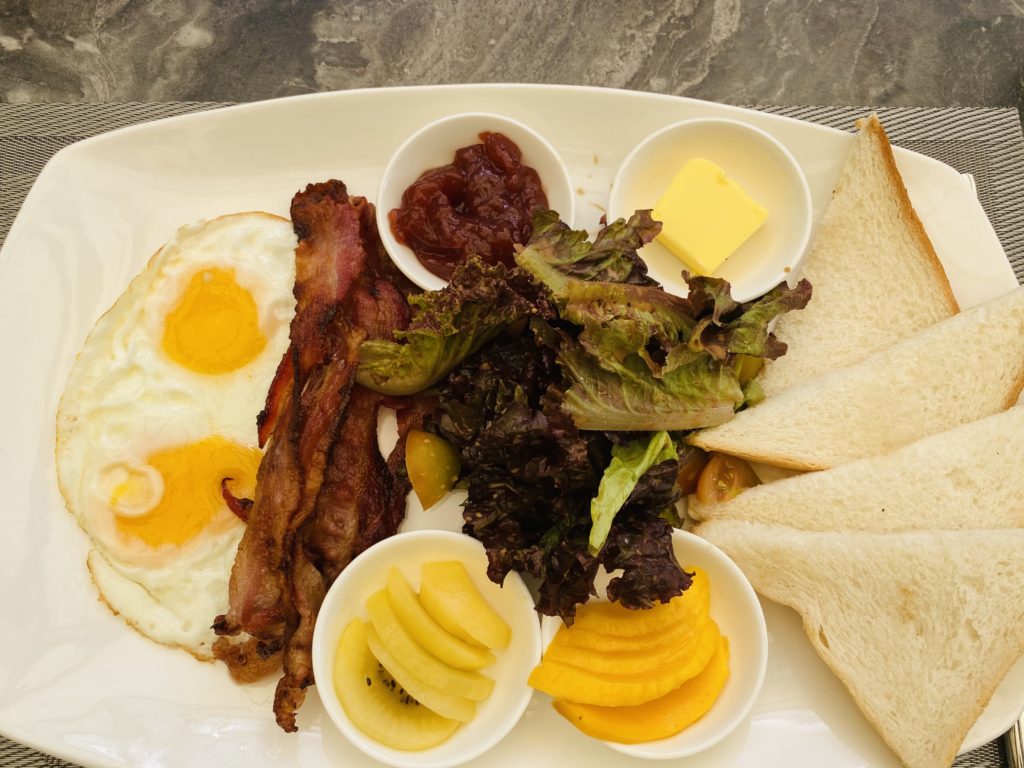 Oyen wasn't happy with her sandwiches.