I had lunch at Terry's in Pasong Tamo Avenue Extension in Makati with bank officers from East West Bank. It was a working lunch and we were actually in a rush, limiting our lunch break to one hour.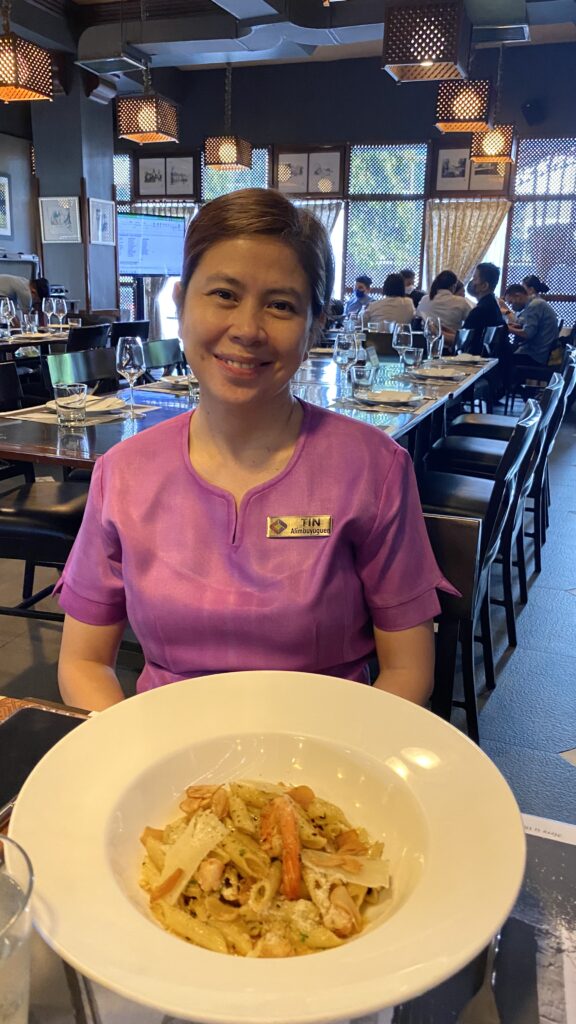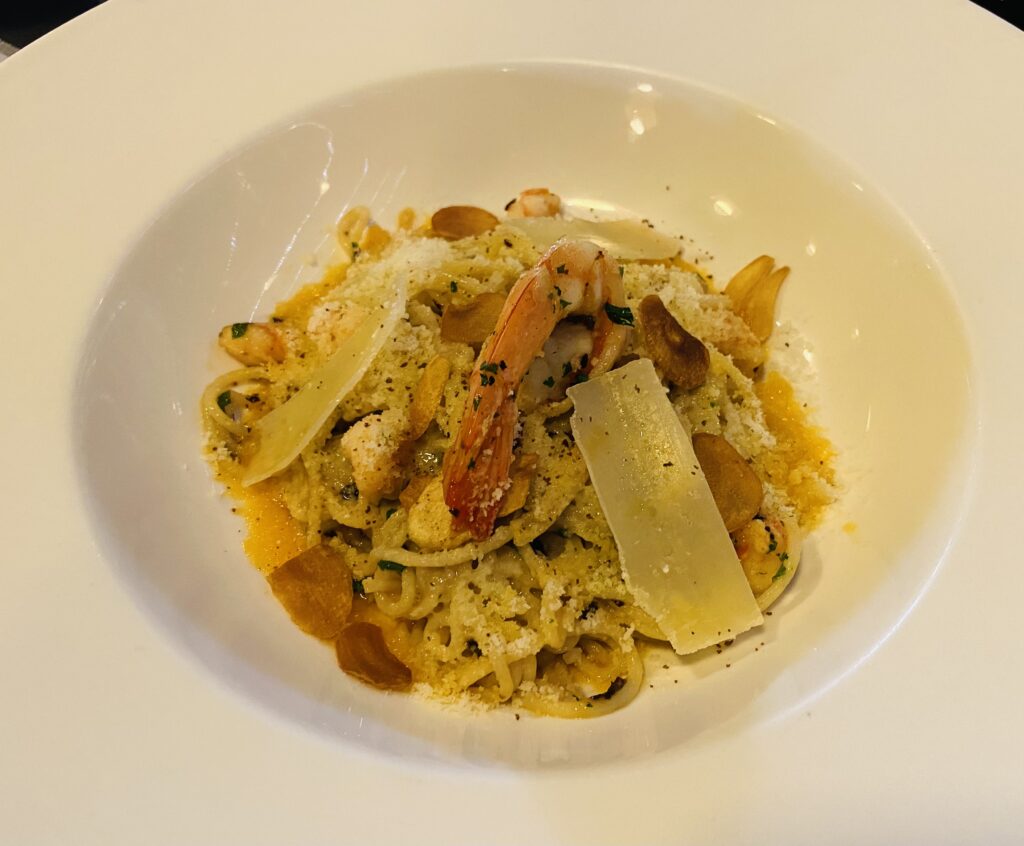 Our table was near the working island where one of the guys was preparing this kawawang biik for roasting in the oven.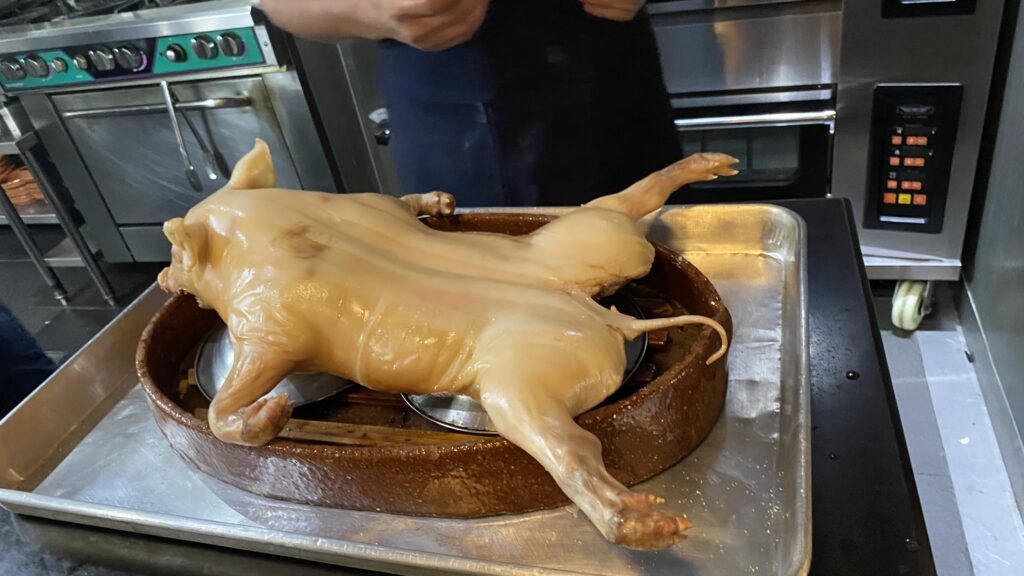 Cochinillo or roasted baby pig, or baby lechon, is very popular in Manila.  Almost every party or celebration has cochinillo on the menu.
I am not a big fan of roasted baby big, naawawa ako.  They look so innocent, kawawa naman.
This one is imported from Spain.  Kawawa. He/she got separated from her mother to be feasted on by strangers from thousands of miles away.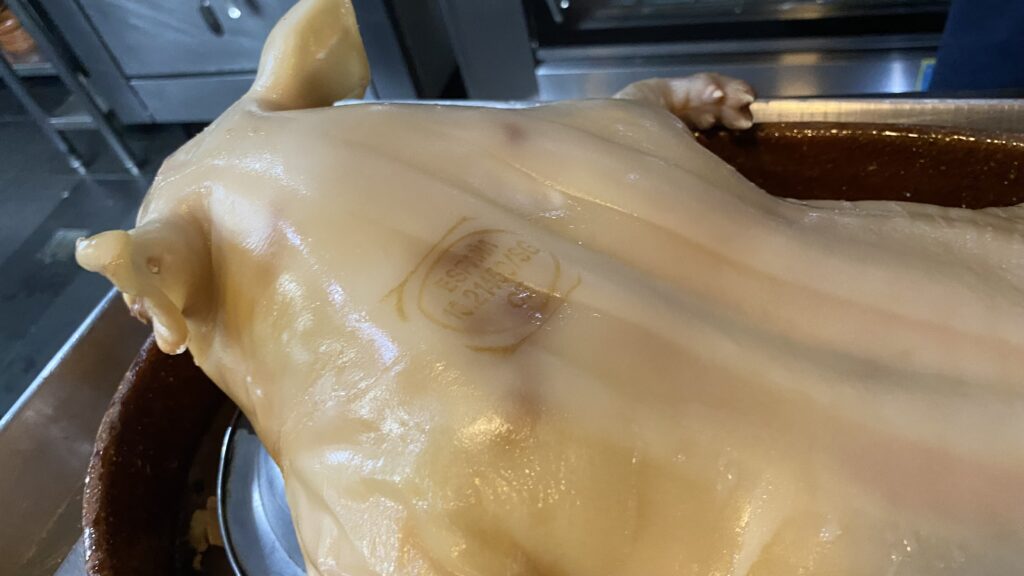 Please give this innocent pig the dignity it deserves.