(delayed post)
April 20, 2022, Nuuk Hotel
We had pizza for meryenda kaya I was still busog at dinner time. If I skip dinner naman, baka maya-maya gutom na uli ako.
Good pizza and french fries but the crust was sunog.   If I were the chef I would have second thoughts about serving this or making a new one.  Buti na lang matakaw kami kaya we didn't complain.
3:55 pm

We were tired and not in the mood to eat but we had to, baka magutom kami in the middle of the night and the hotel doesn't have room service.
I could feel the lack of enthusiasm among us to dine. We're all tired and grouchy.
Nuuk has one restaurant onsite, Ilulli.
We met Nuuk's executive vice president, Naeem Mahomed, the husband of Katleya Nielsen, the daughter of the property's owners. Naeem is a British National. He is very hands-on in managing this hotel.
They have a-la-carte dinner menu from 6 pm to 9 om only.
7:21 pm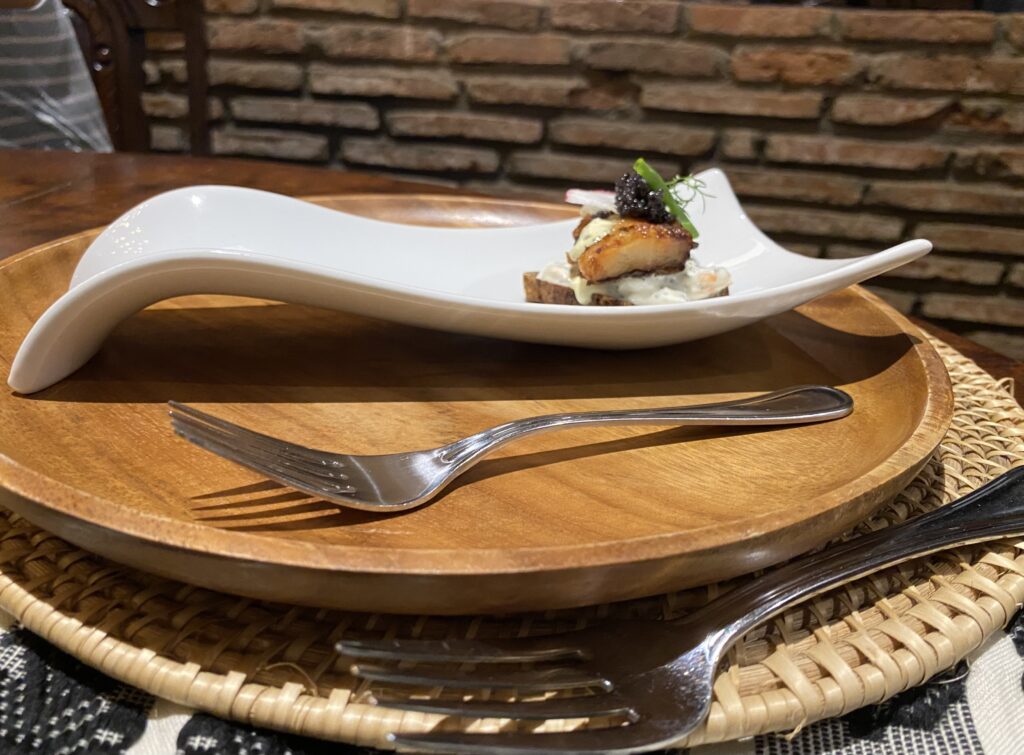 A small serving of mushroom soup for Edmund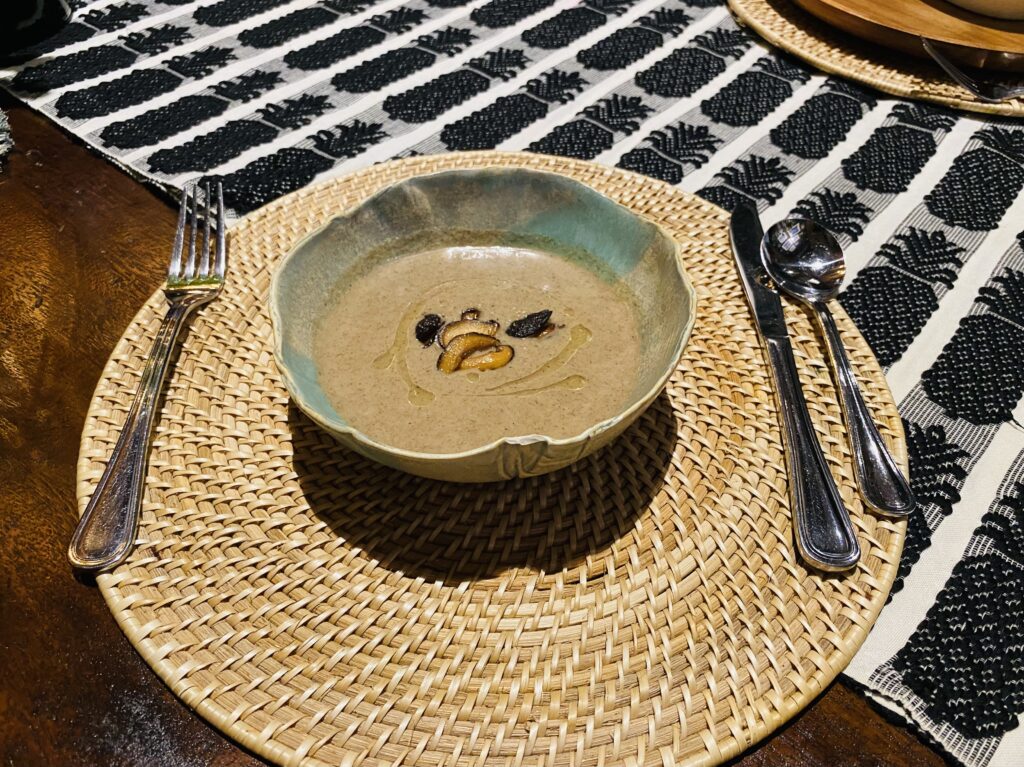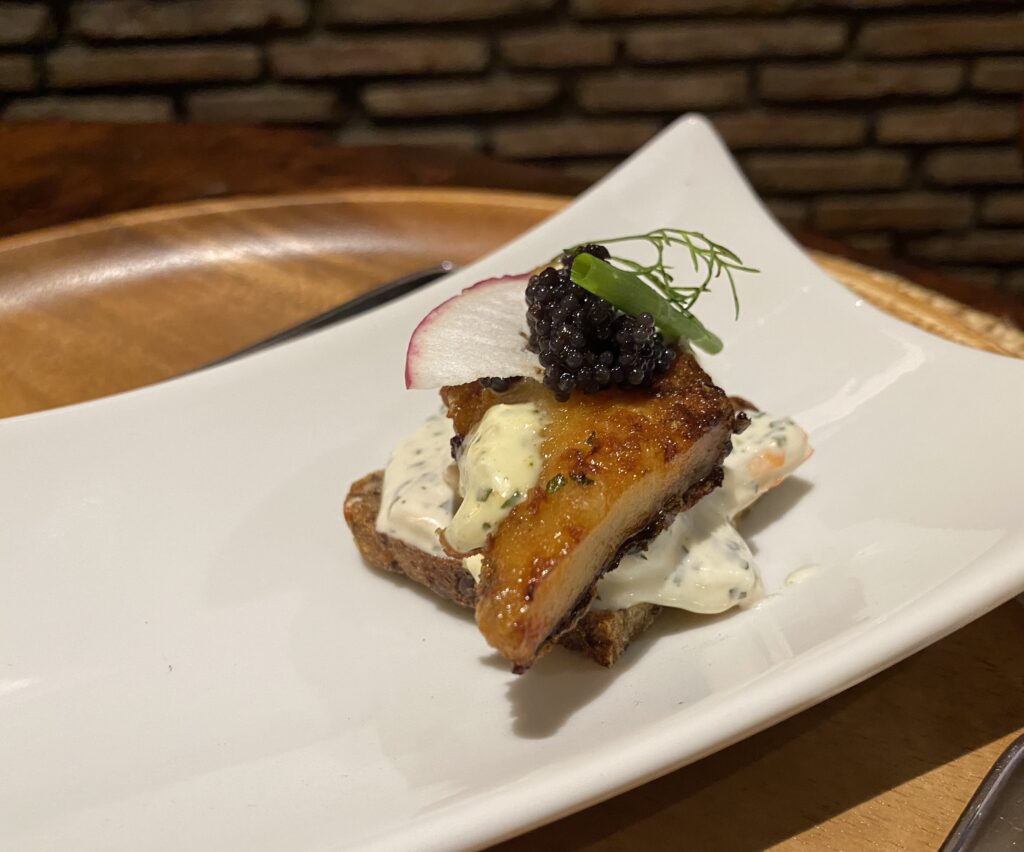 Pumpkin soup for Oyen, served in a big bowl shaped like a spoon.   Not a fan of the choice of serving bowl.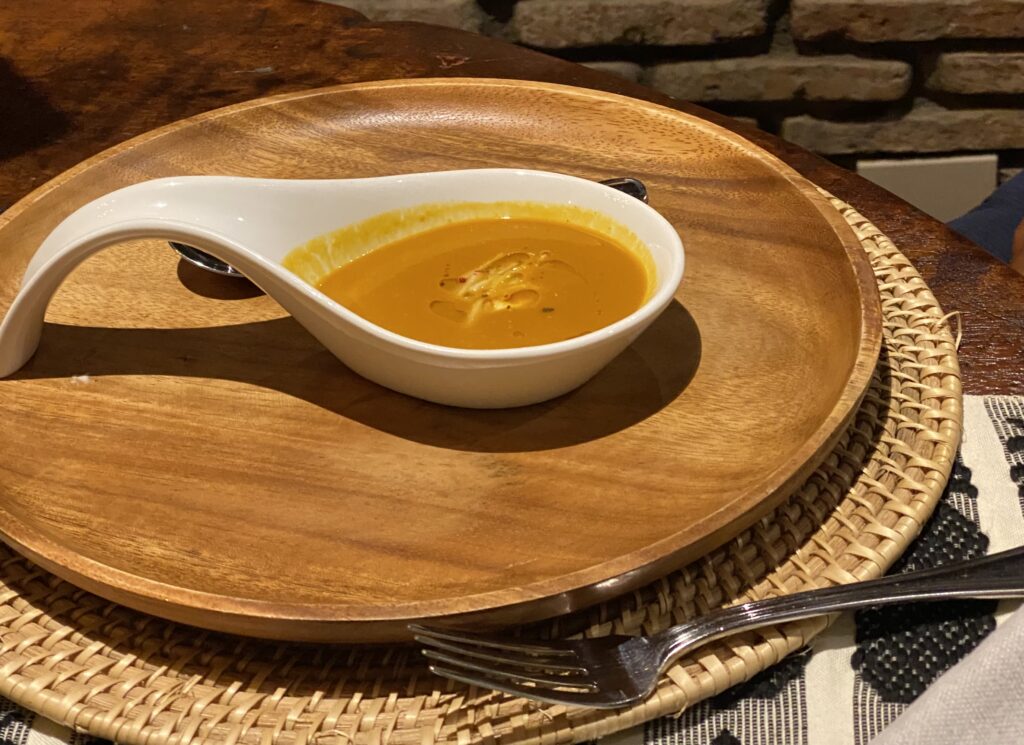 Salat P350+
Edmund ordered a salad.
Salat P350+
Market greens, house dressing, pickled shallots, spiced candied walnuts, danish feta,   And oh, it's not a typo error.  It's Salat.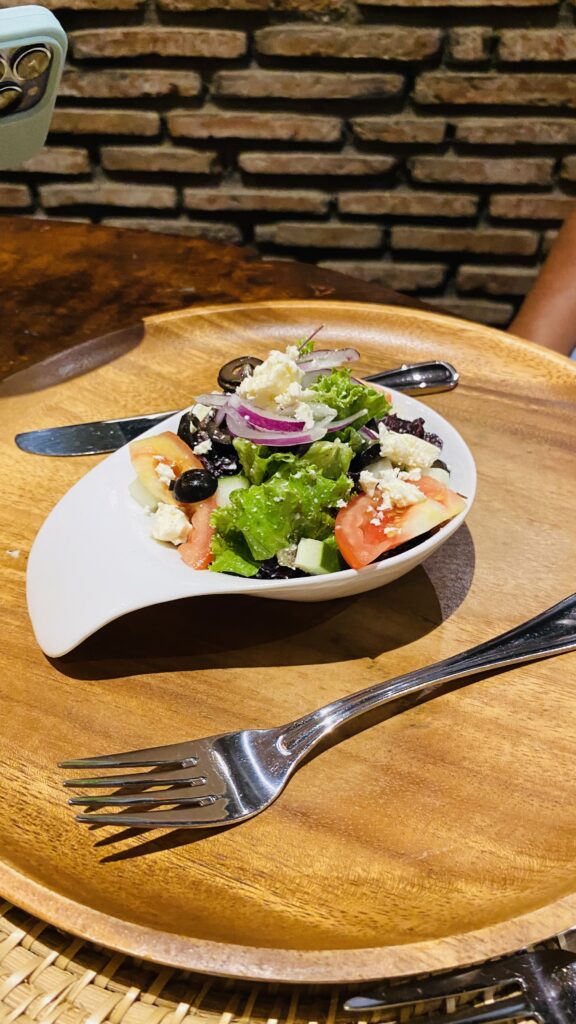 Ricota Bruschetta P350+
Ricotta cheese, mint, lemon, cherry tomatoes, sliced baguette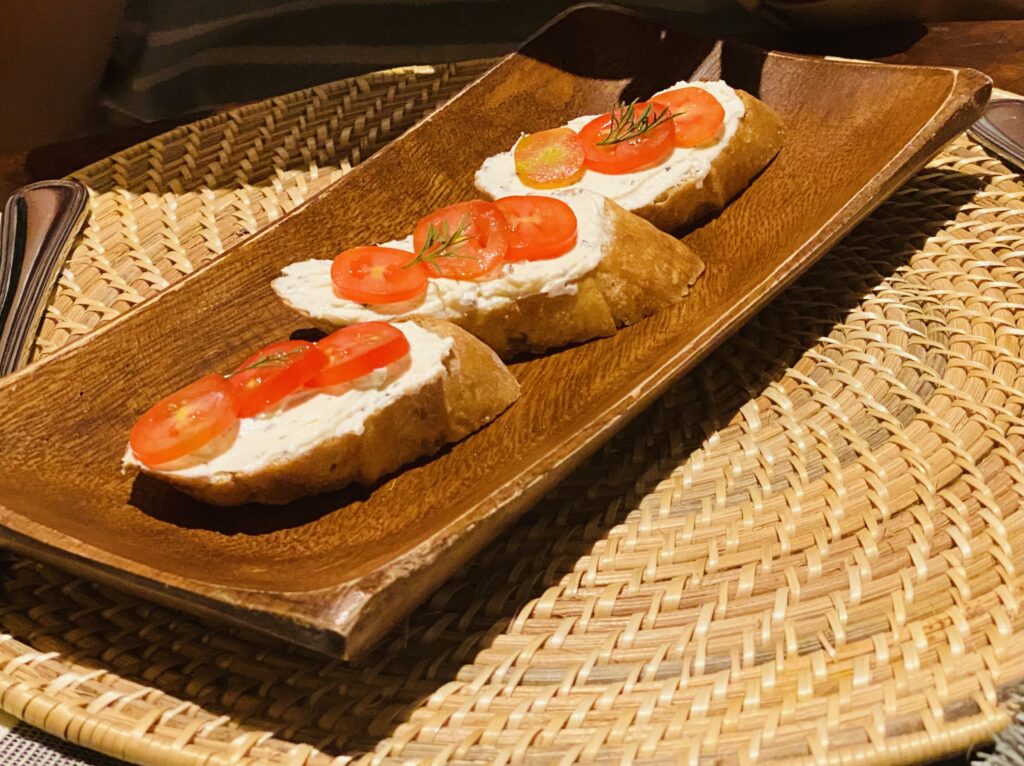 Fisk P990+
This was my dinner: pan-fried market fish, haricot vert, cherry tomatoes, carrot puree, capers, and almondine sauce.  And yes it's Fisk in Danish.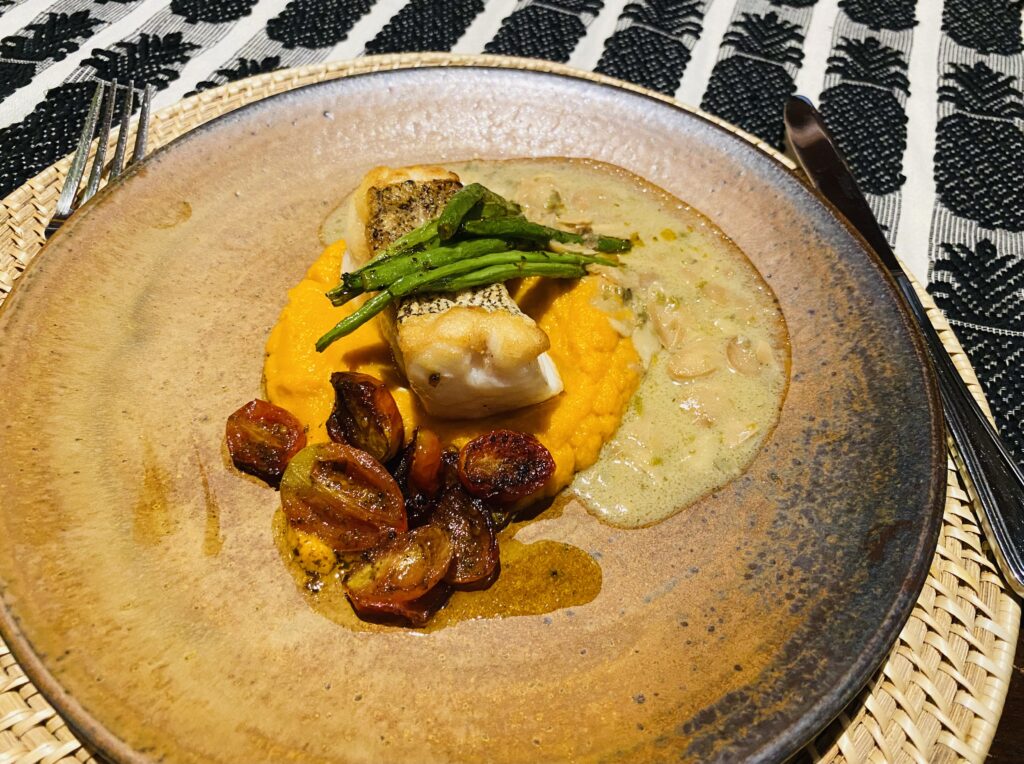 Beef for Edmund P1,950
Australian rib-eye, pomme puree, market vegetables, oyster mushrooms, herb cream sauce.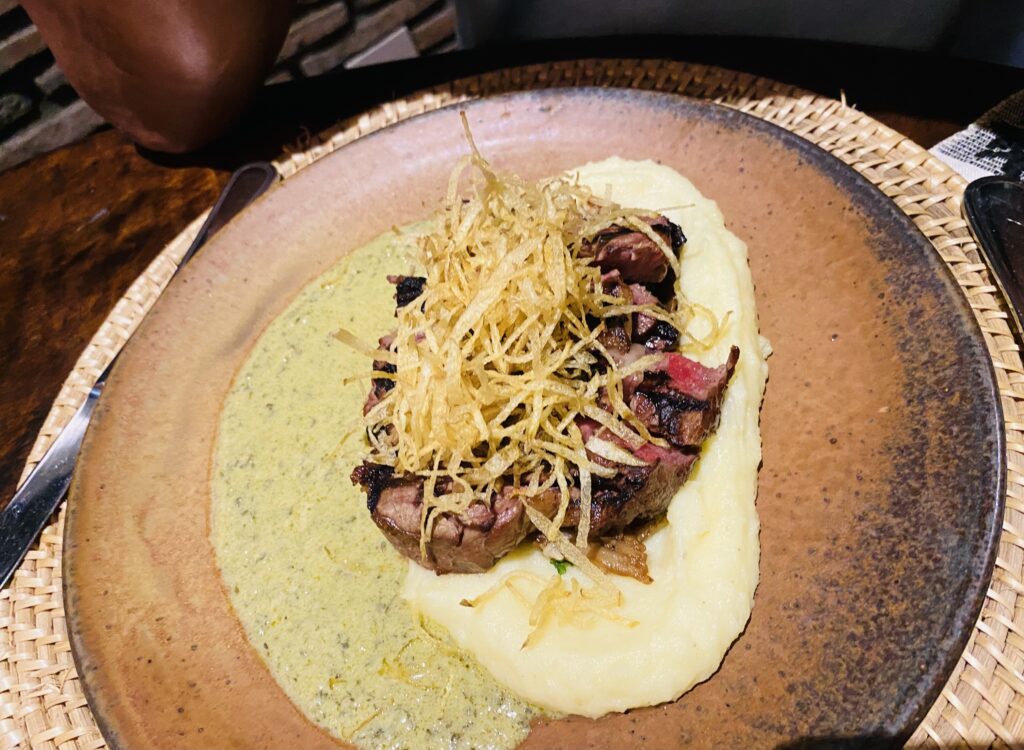 Oyen's a combination of steak and prawns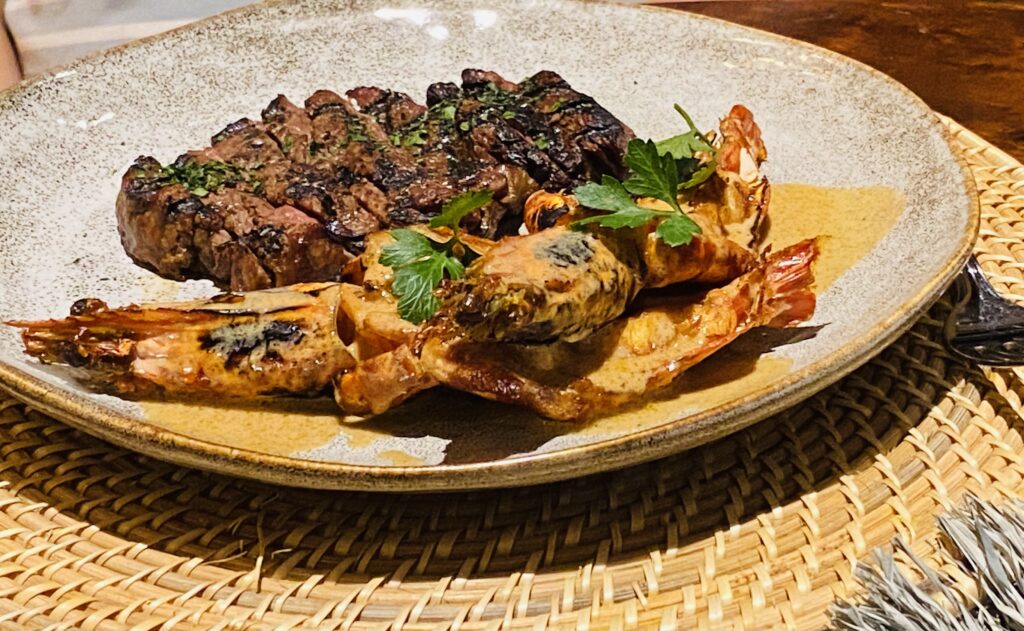 Chocolate cake with vanilla ice cream for Oyen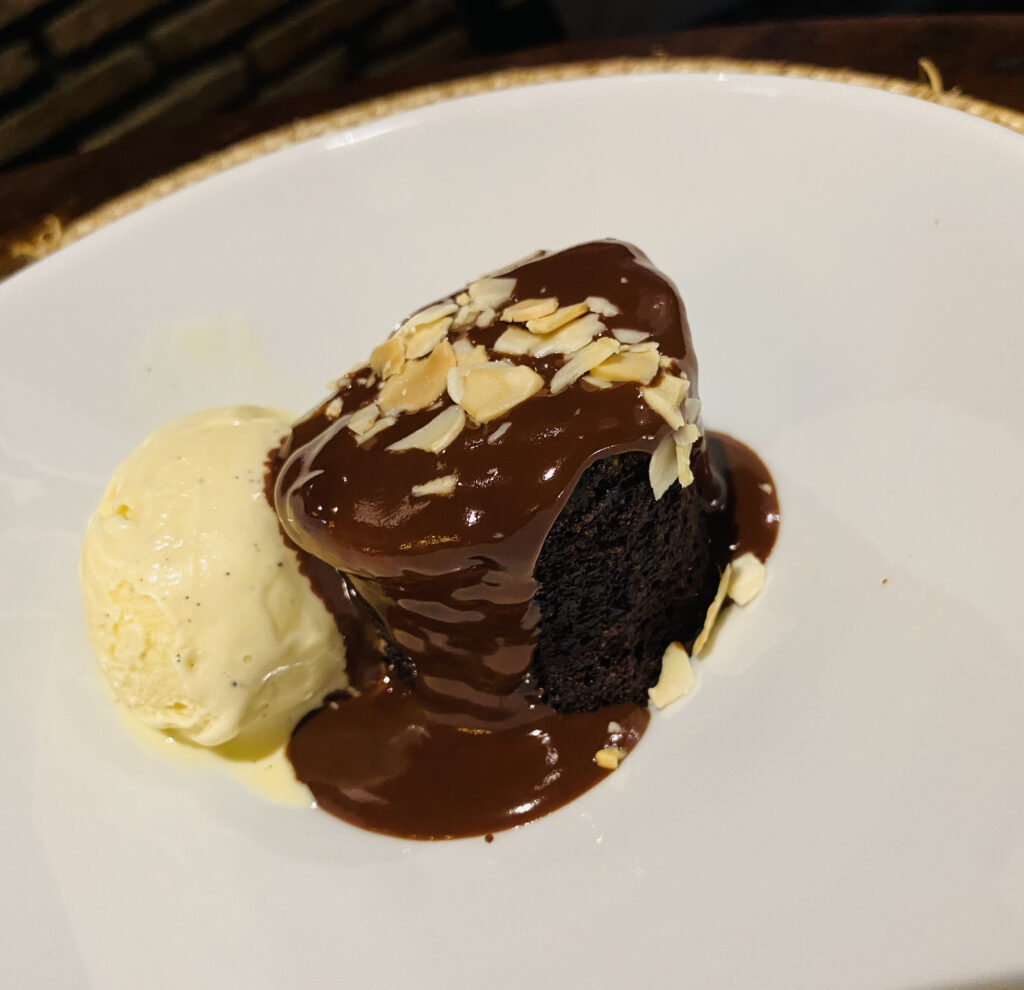 Snall cup of watermelon sorbet for me P100+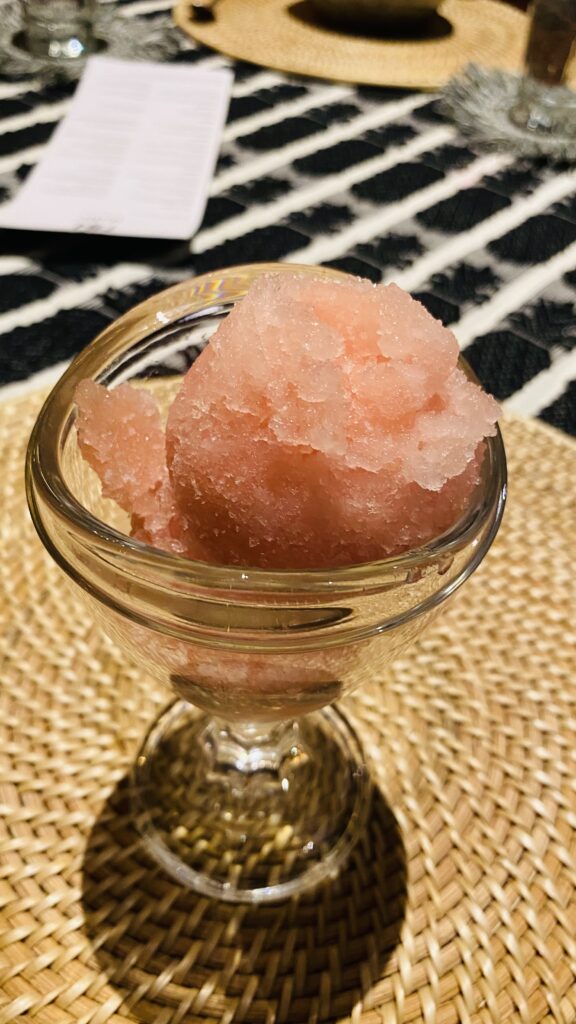 All for her, and her baby.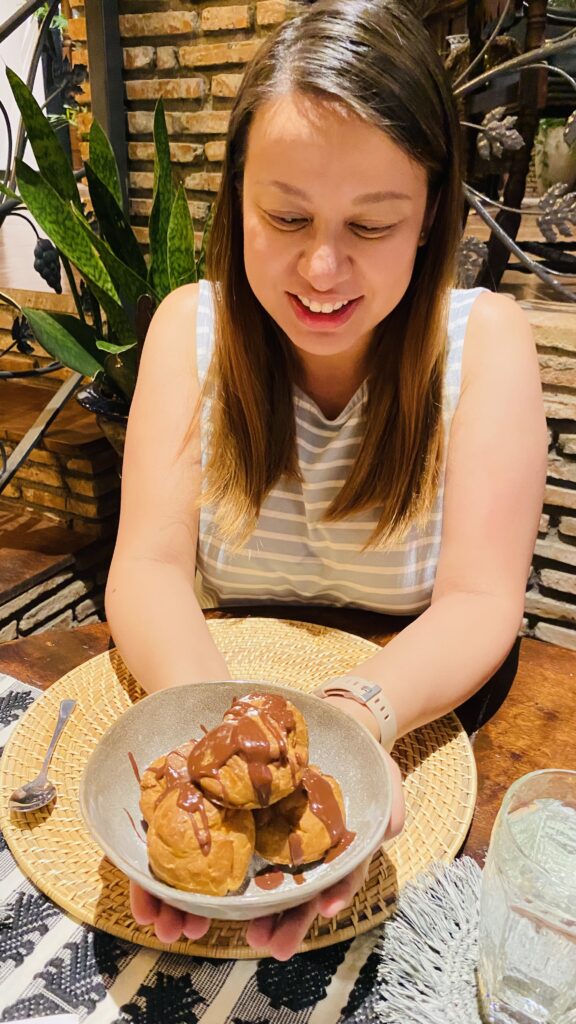 I didn't enjoy our dinner completely. There was an hour of intense discussion between the father and daughter about work. I just sat down there quietly listening and ready to be the referee. One disadvantage of running a family business is most of the time, what could have been a relaxing meal with family members becomes a board meeting. And as in all board meetings, there are disagreements of ideas.