(Delayed post) April 21, 2022, Thursday
Breakfast is included in the room rates and is served from 8 am to 10 pm only. Acccording to Naeem, they have had guests who were feeling entitled, showing up for breakfast at way past 10 am and expecting to be served. And when the hotel refused, eto na, "don't you know who I am?"
Maraming ganyang Pilipino. Malakas ang hang-up. Feeling entitled. Mga kulang sa pansin. Mayabang sa labas but in reality they are unhappy and insecure.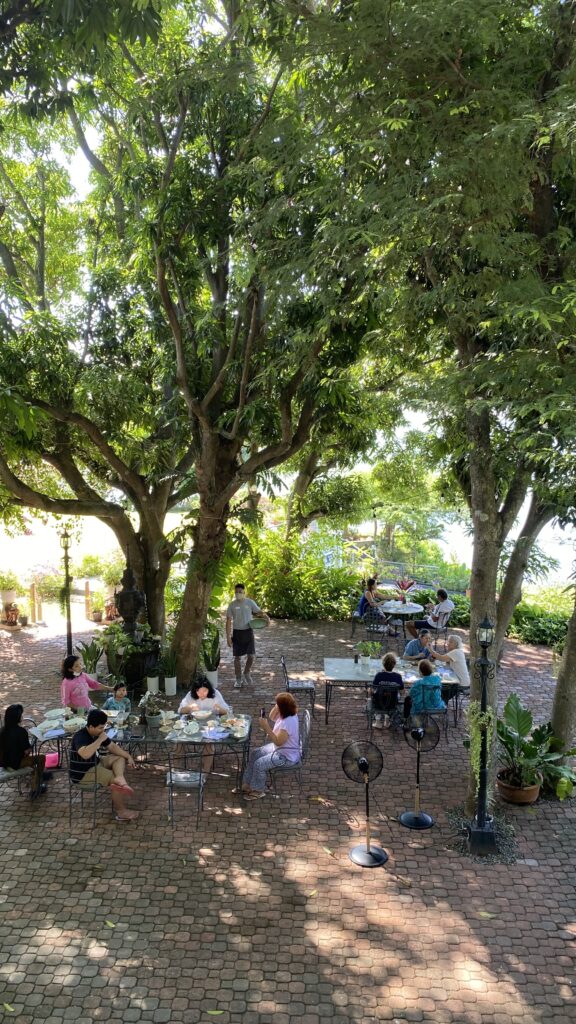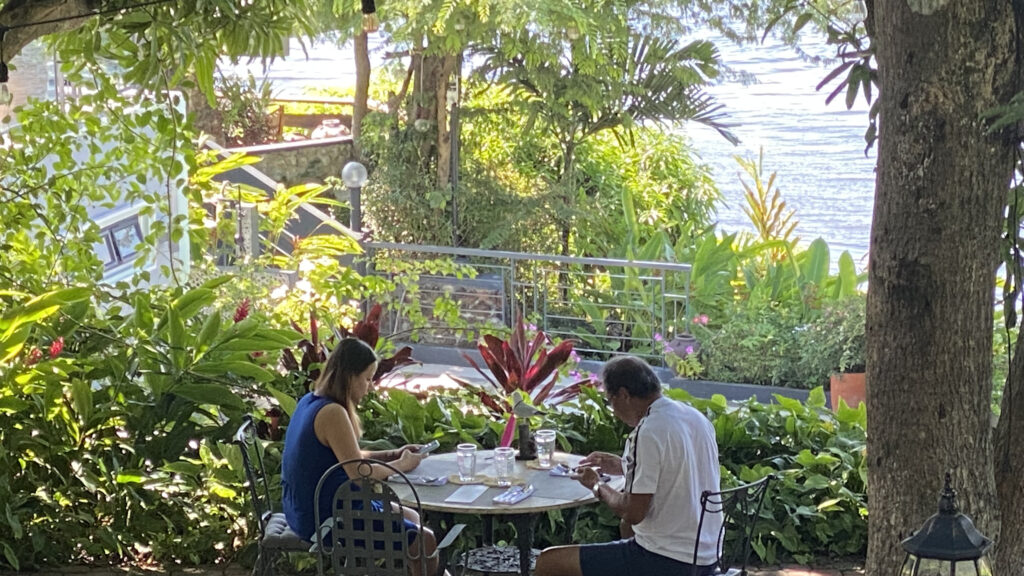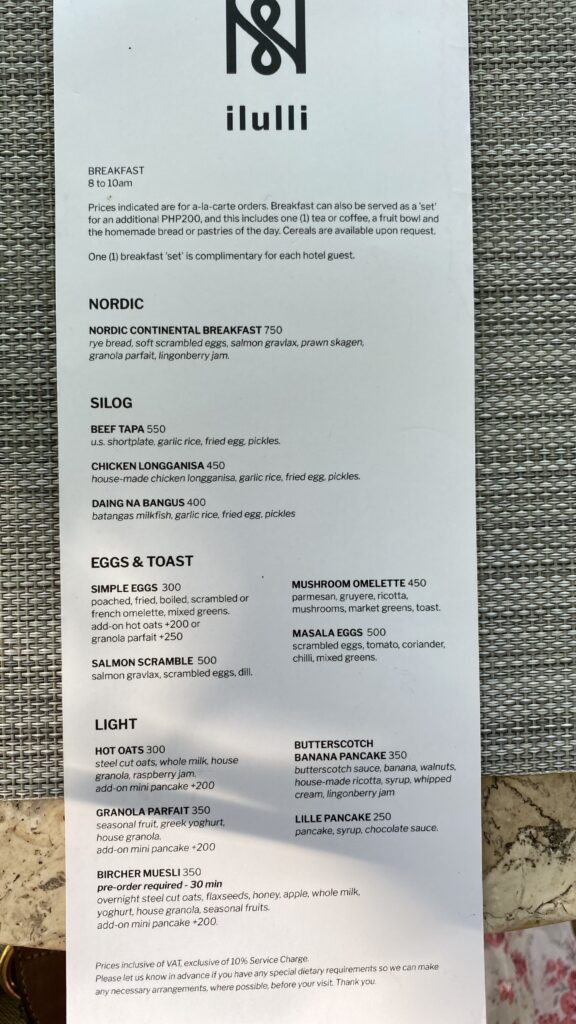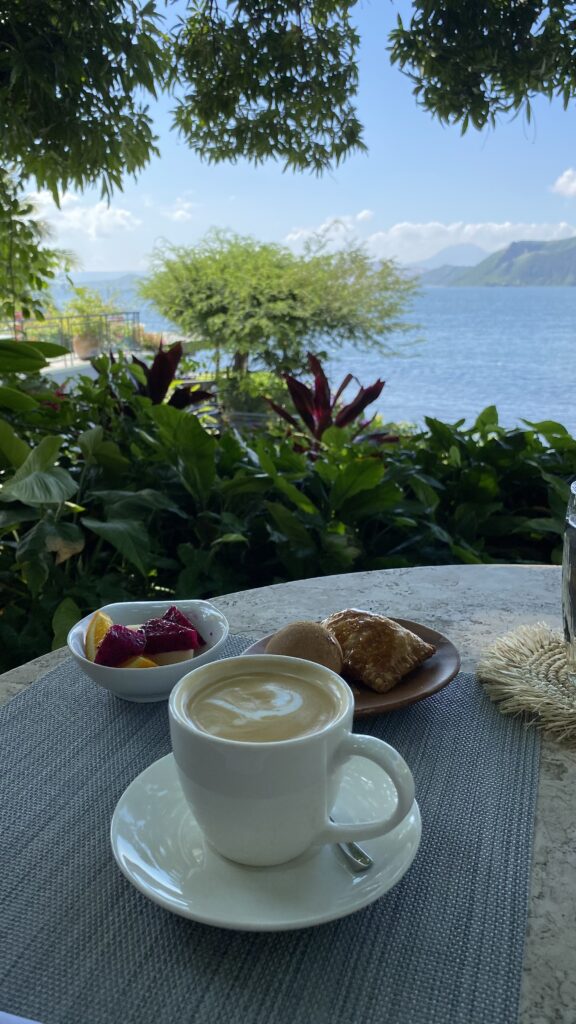 Nordic Continental Breakfast  P750+
Rye bread, scrambled eggs, salmon gravlax, prawn skagen, granola parfait, lingonberry jam


Mushroom Omelette for Oyen
parmesan, gruyere, ricotta, mushrooms, toast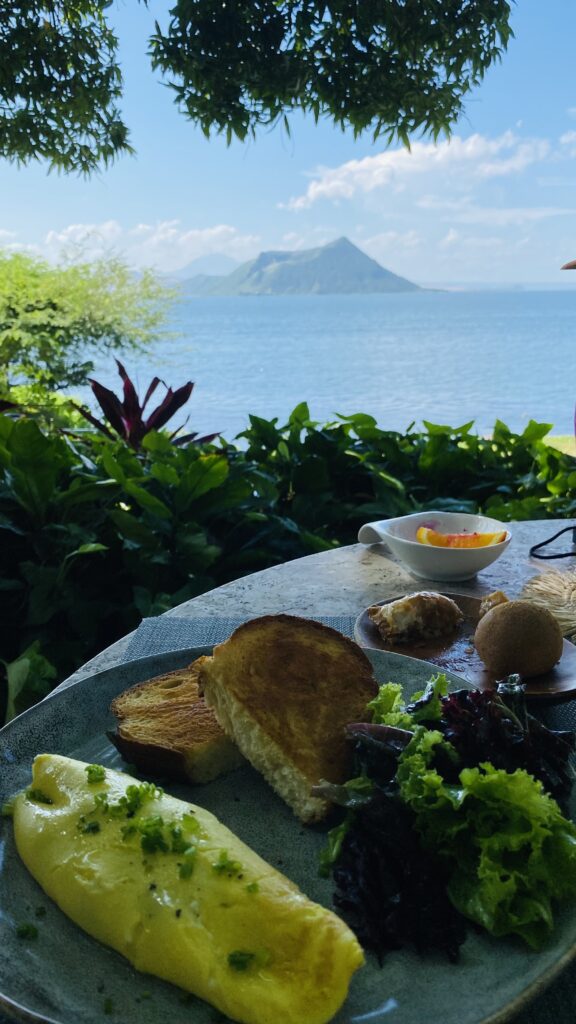 I had chocolate instead of coffee.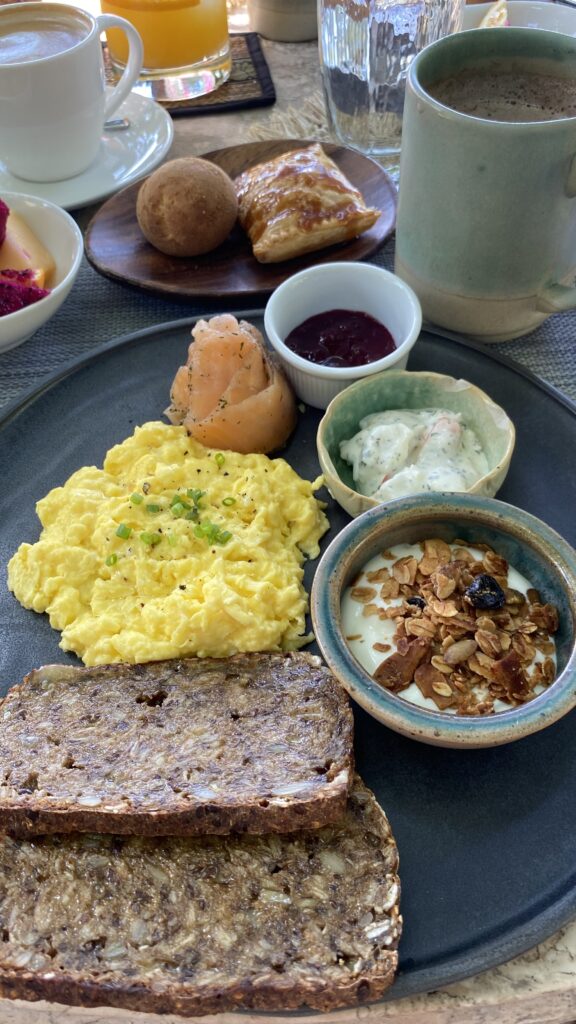 This is an amazing spot to enjoy a meal.  Imagine having breakfast right in front of this lake and the Taal Volcano.  Truly a blessing.