I heard from my sister in law about this revolving sushi bar located very near the premium outlet so we tried it after shopping at the outlet.
I've been to only two revolving sushi bars in my life and they were generally good. The one located on the ground floor of Grand Hyatt Hotel in Seattle was good, and the one at Heathrow was okay.
My expectations were a little on the high side.
But….. hmmmm. the ambiance alone made me sad.  It's not bad.  I was just expecting something more executive-like.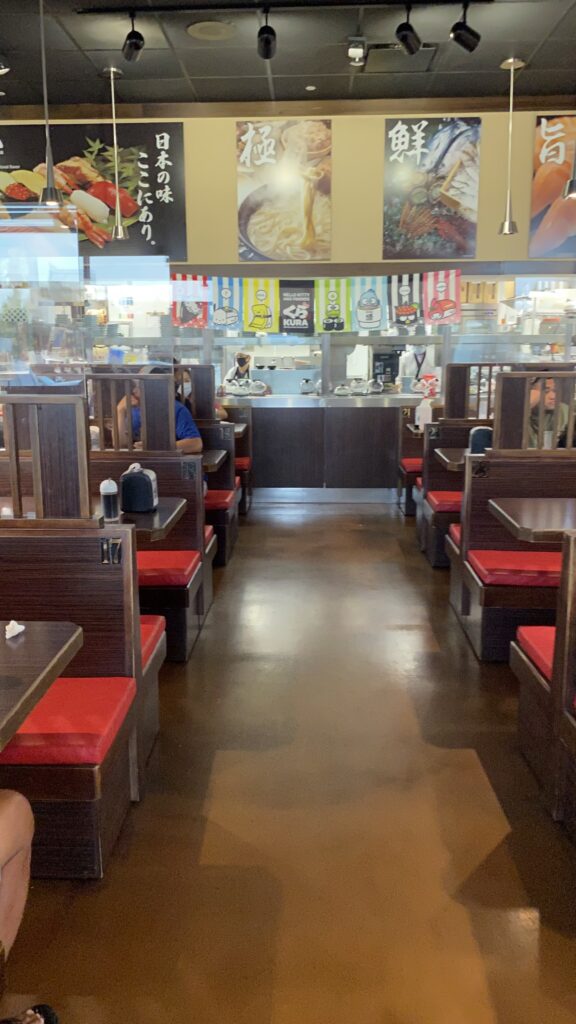 I didn't enjoy the novelty but I accepted that this place was not what I was hoping to find. But still I kept my hopes that the food would be good.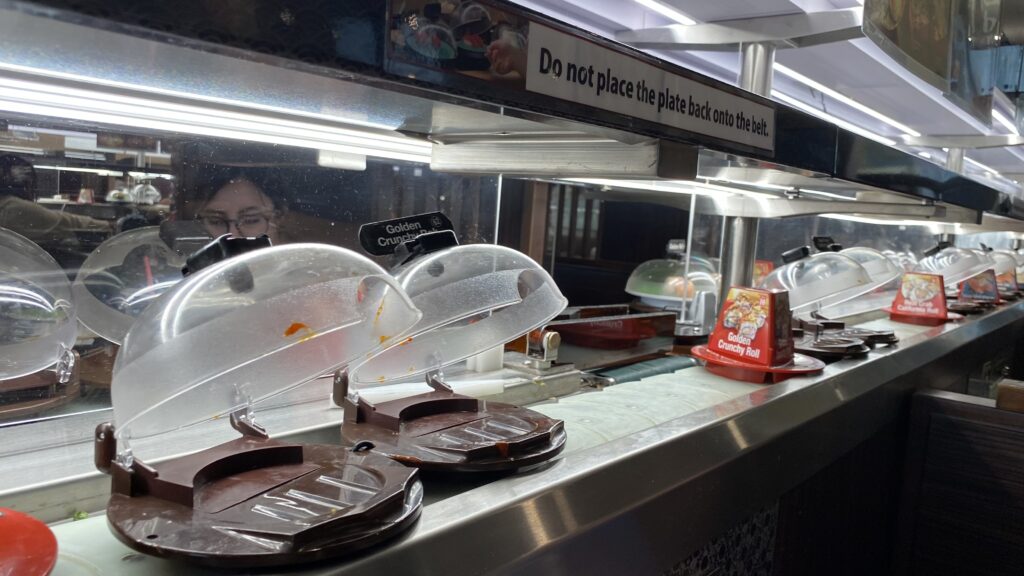 What I can say for sure is the food attendants were friendly and efficient.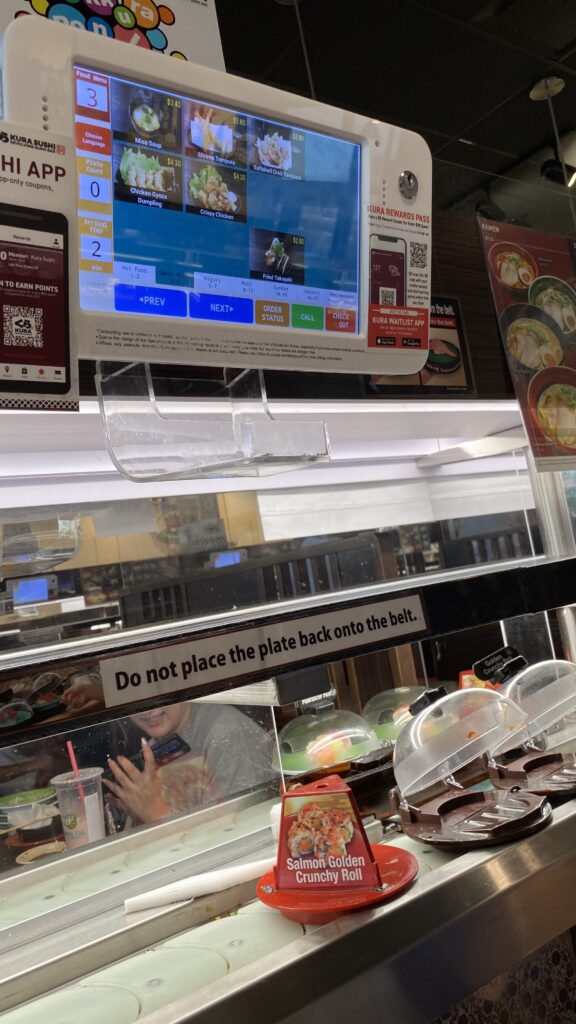 I am not a sushi lover nor a sushi eater so I asked my companions how's the food?"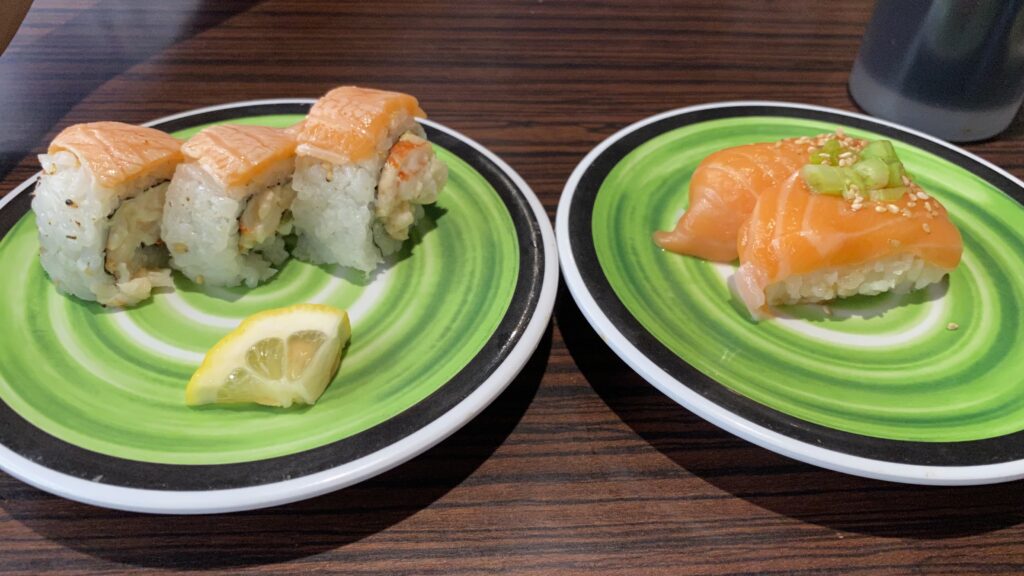 "Okay lang."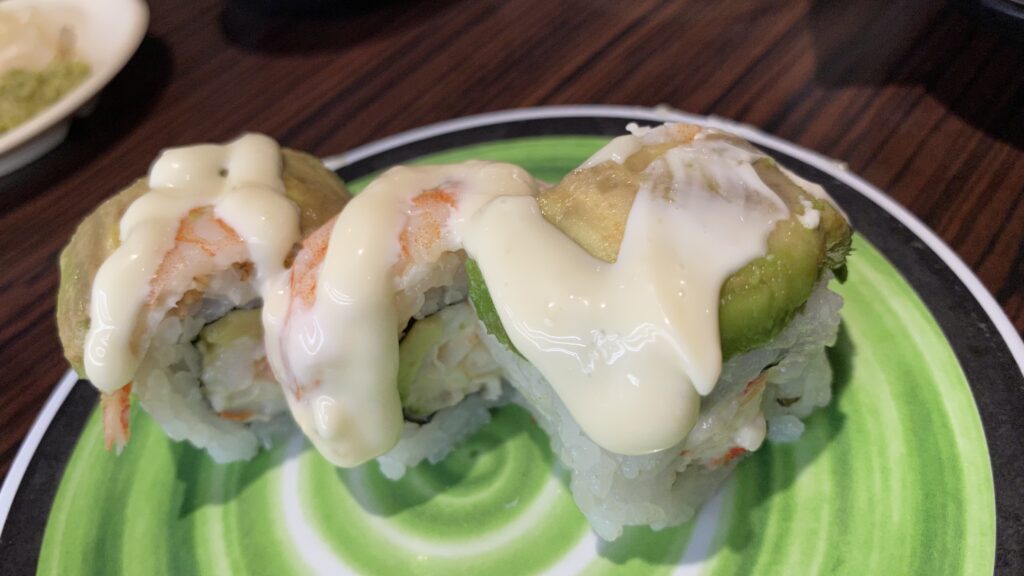 Takaw namin,