OCTOBER 20, 2021
After his successful attempt making Nilupak, Edmund developed enough confidence to make his first cassava cake.
Success! Tama lang ang tamis.
8:27 pm

Our maids' plate—- #Leni pink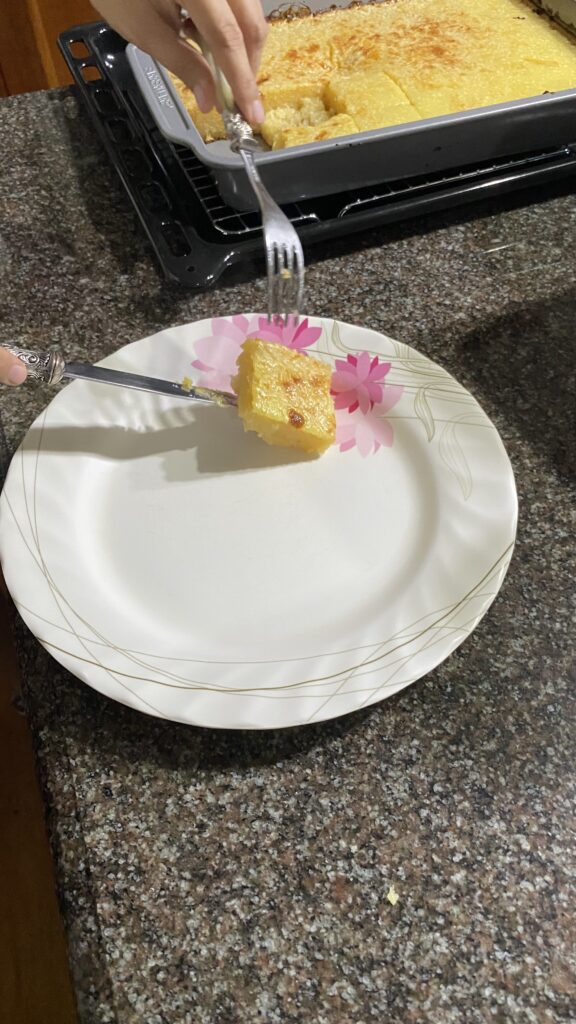 He gave the maids and drivers a plate…. but the maids didn't like it, matabang daw. They wanted something a lot sweeter.