Dec 27
While Edmund played golf with Derrick and his dad Philip, and brother in law Richard, Inhang-out with my daughter,  After having lunch together at Le Chef, we walked to the stores down below.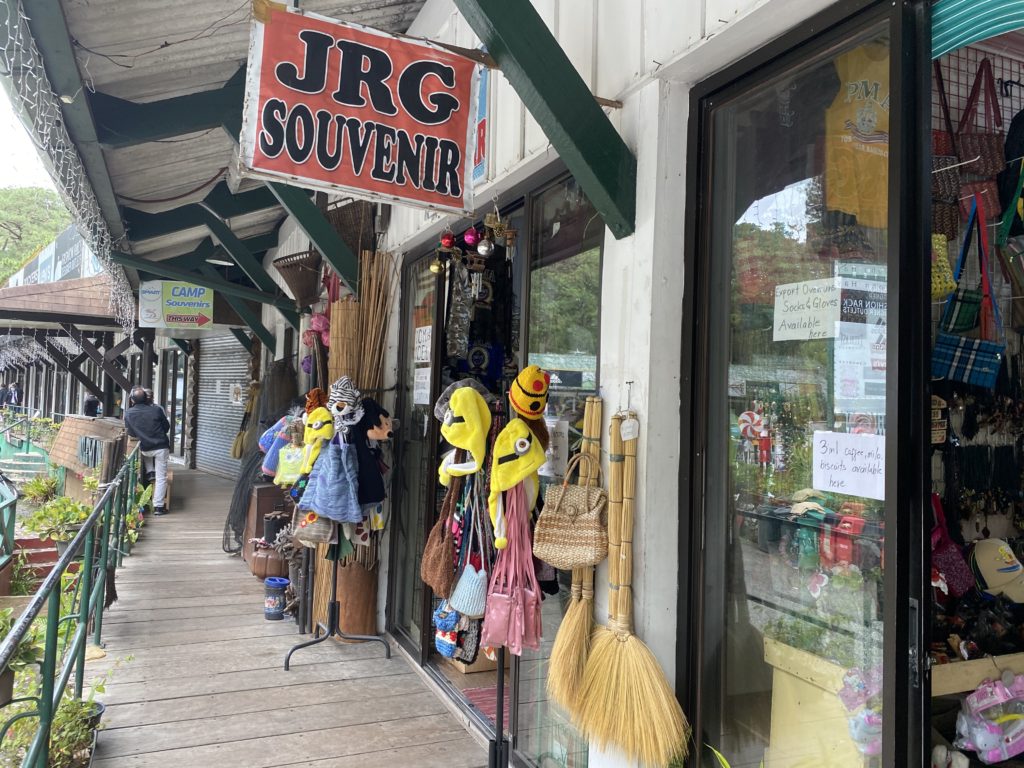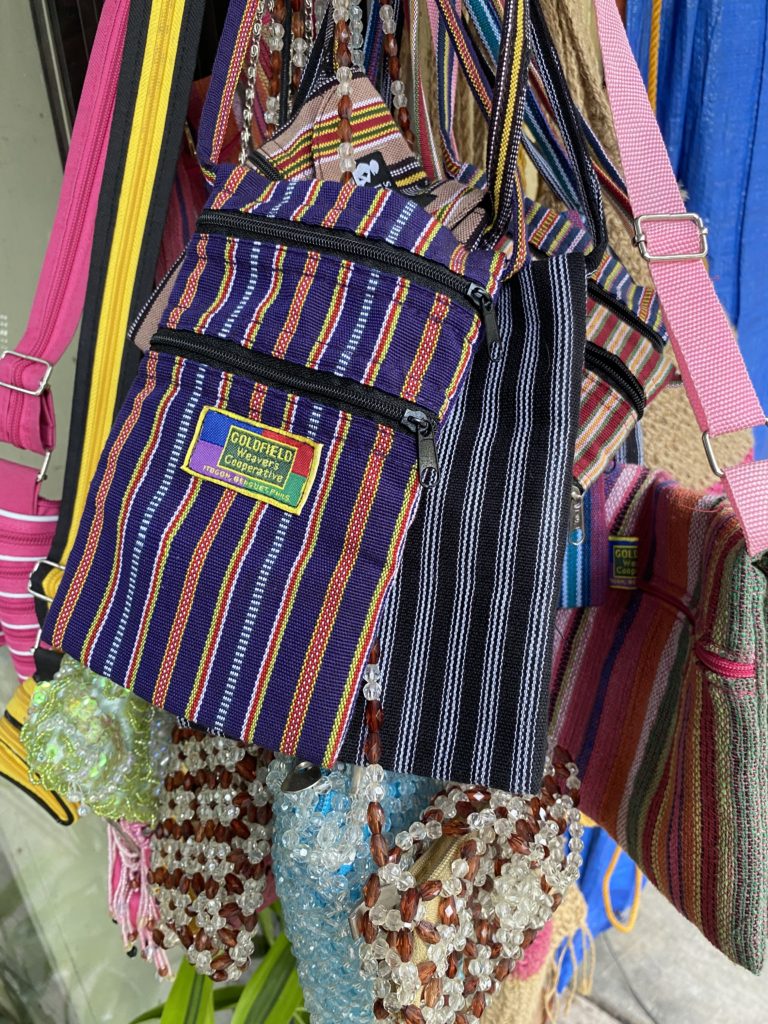 The area has deteriorated and no more eaterie or cafe is open.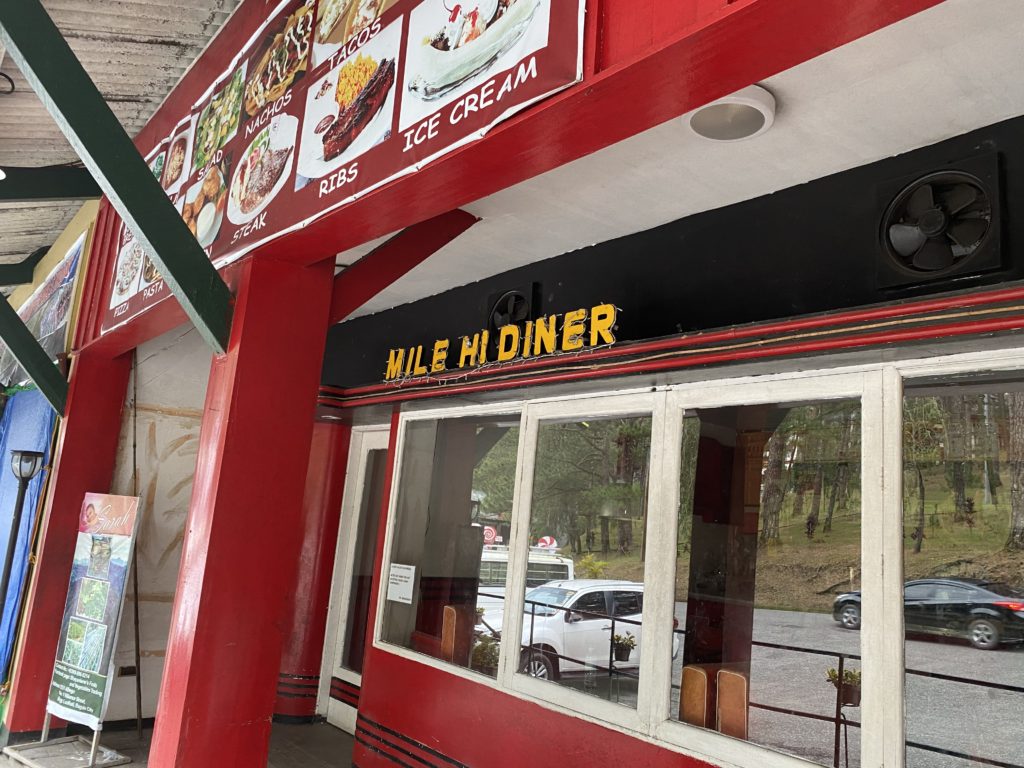 I used to like this place a lot. Ngayon, parang pjnabayaan na.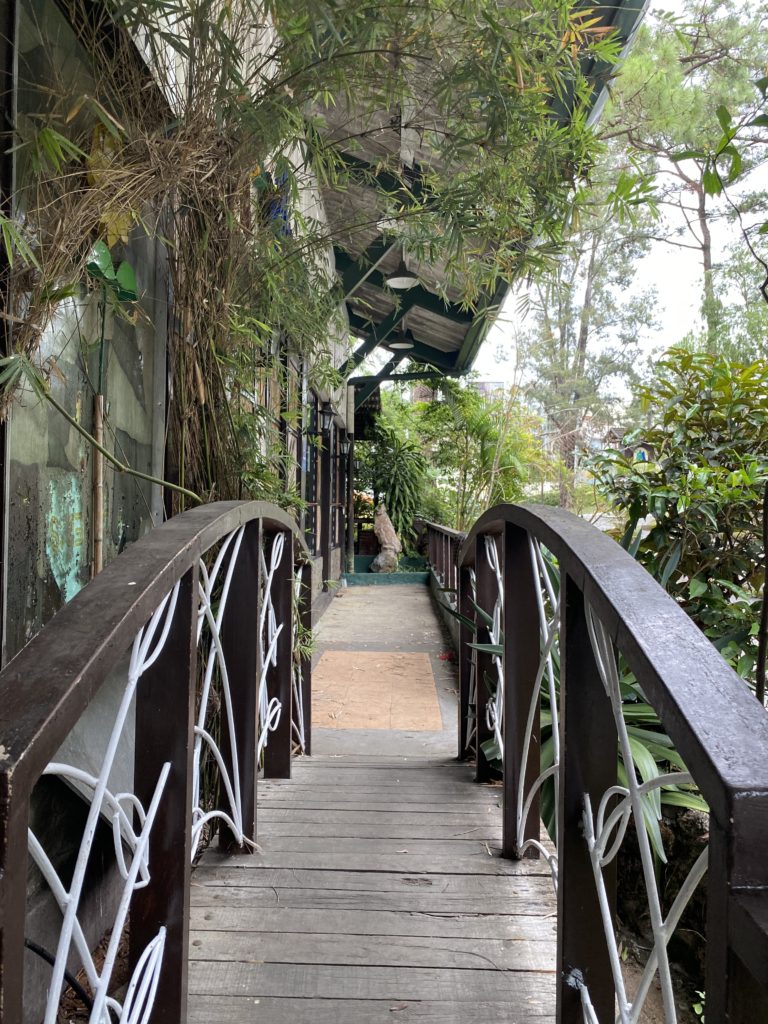 We walked up again, towards the direction of Forest Lodge. My walking shoes were left in the car and my steps-in were disintegrating, after being left in the shoe cabinet for a year. Oyen was worried masisira na but I still managed to walk up the steep street.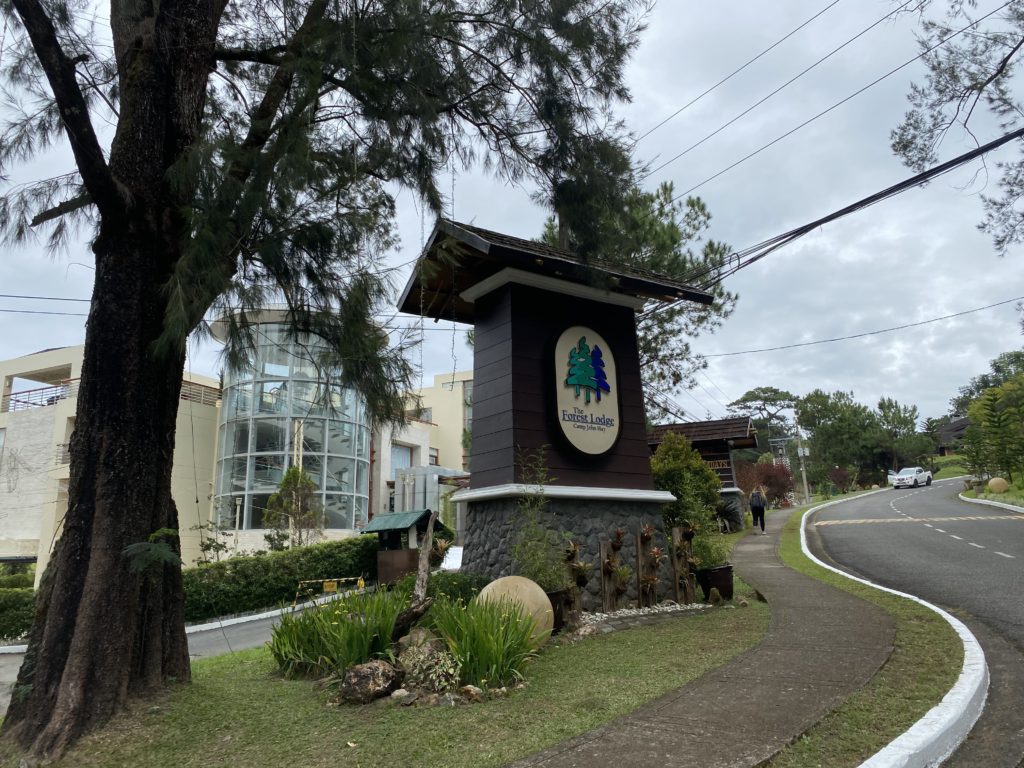 Preserve the pine trees  please.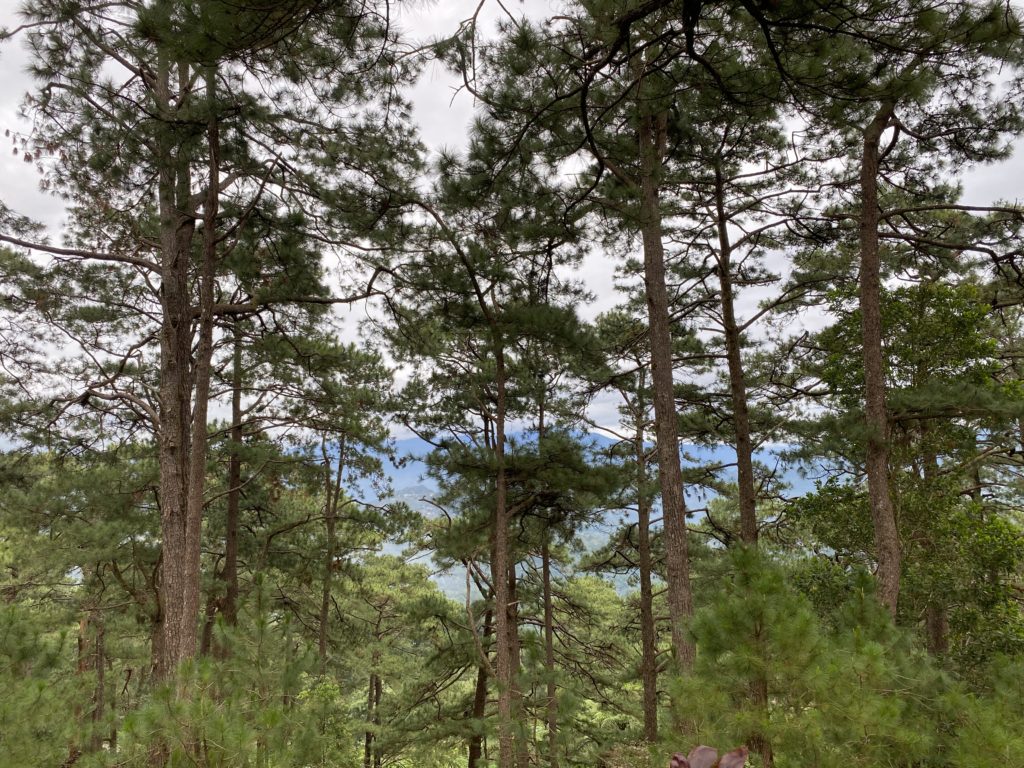 There's a small Christmas bazaar,  P20 entrance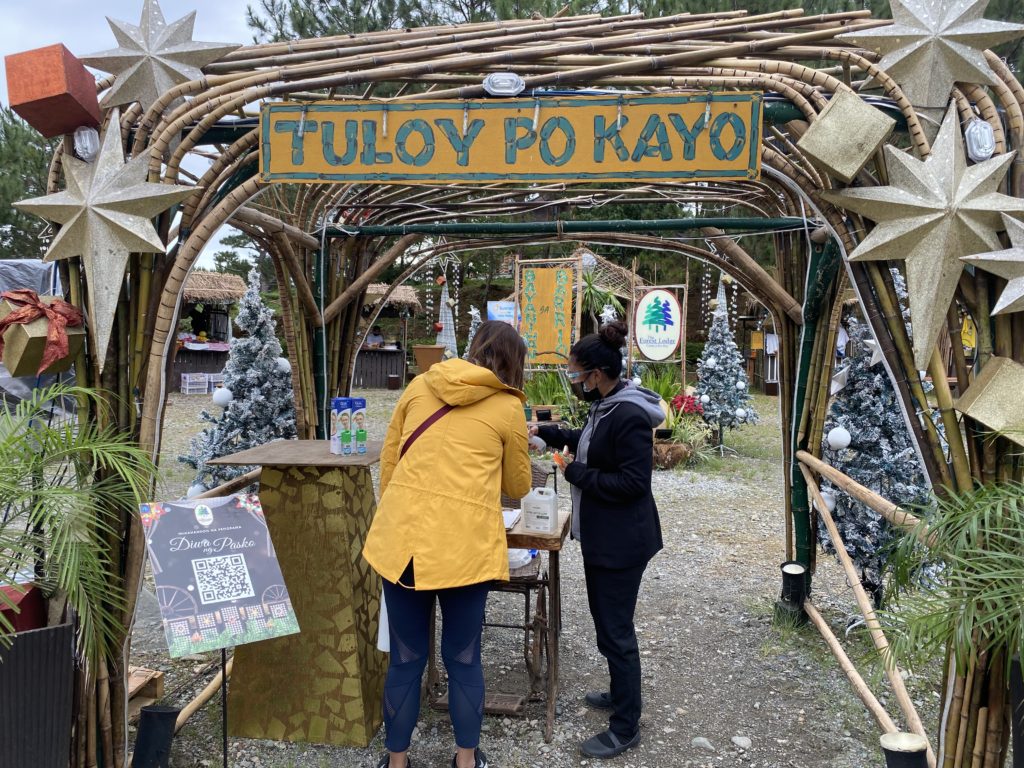 I washed my hands  before entering instead of applying the sticky sanitizer provided at the entrance.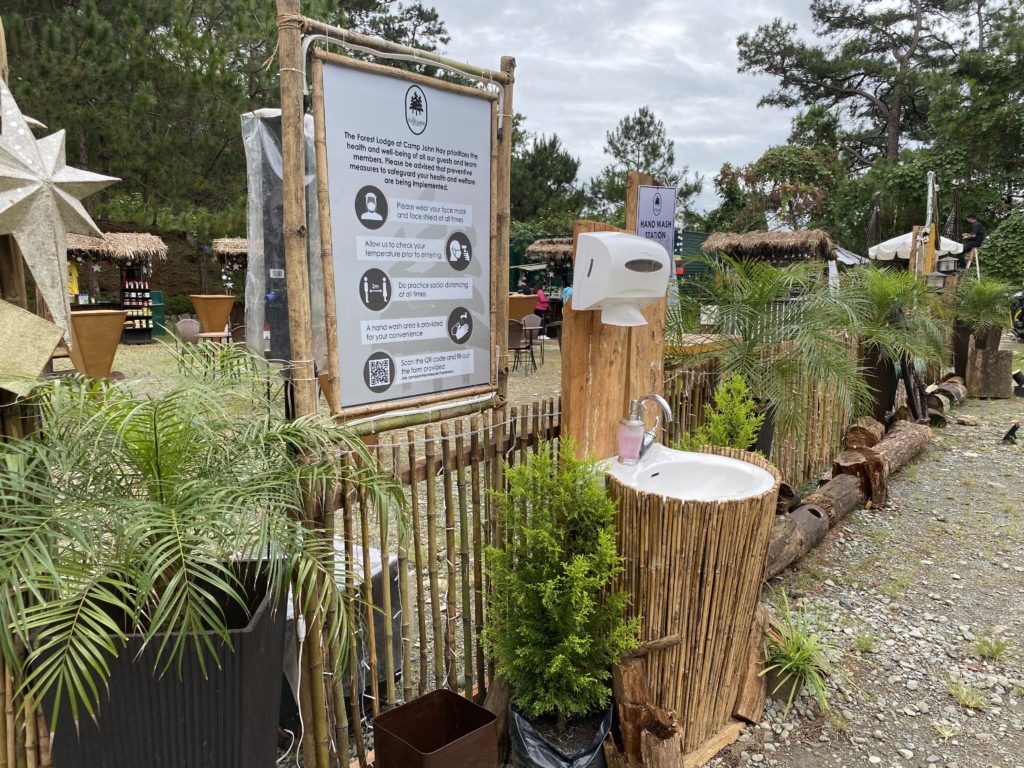 Nice to make istambaynhere kasi konti lang ang tao and perfect weather.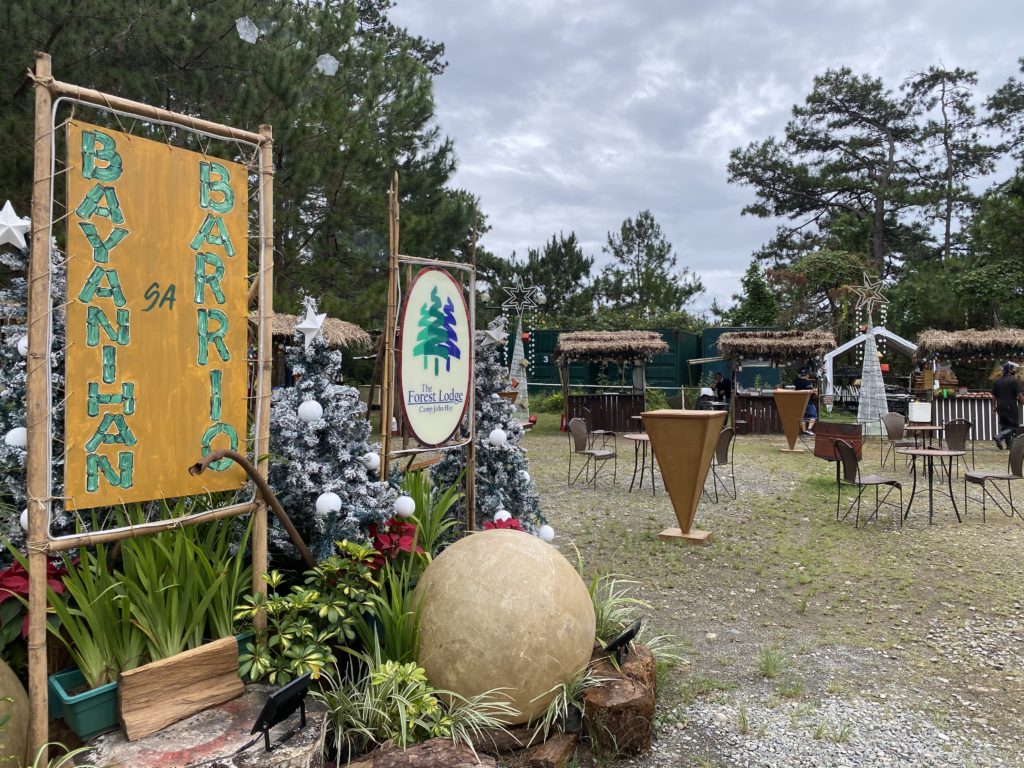 e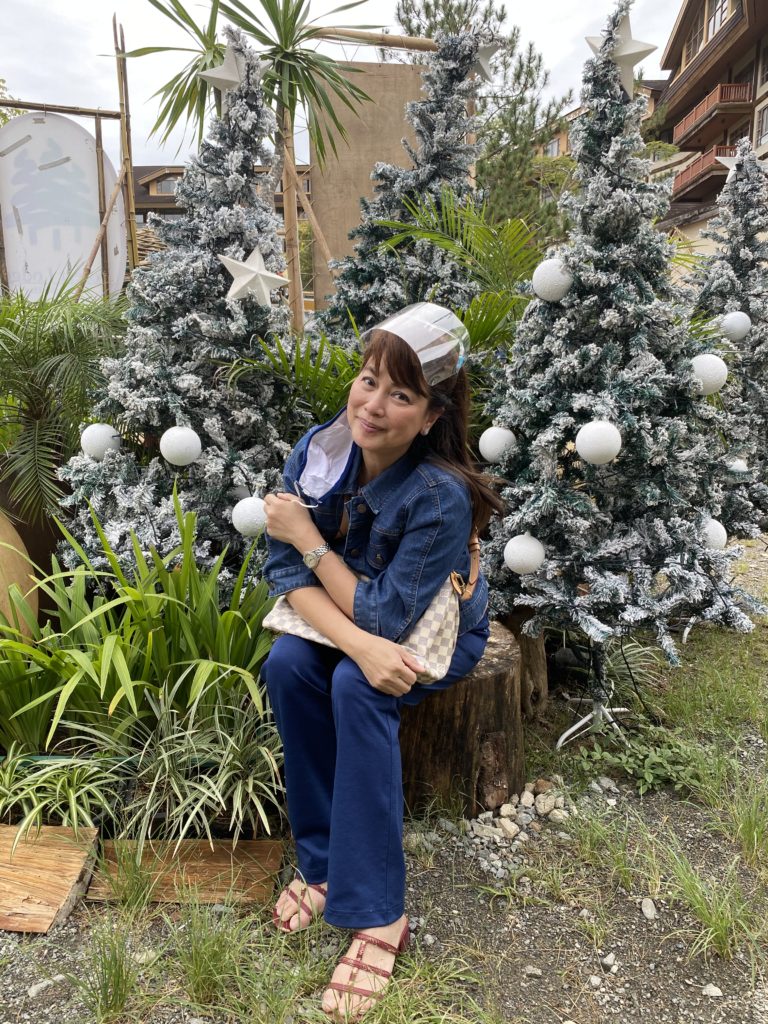 f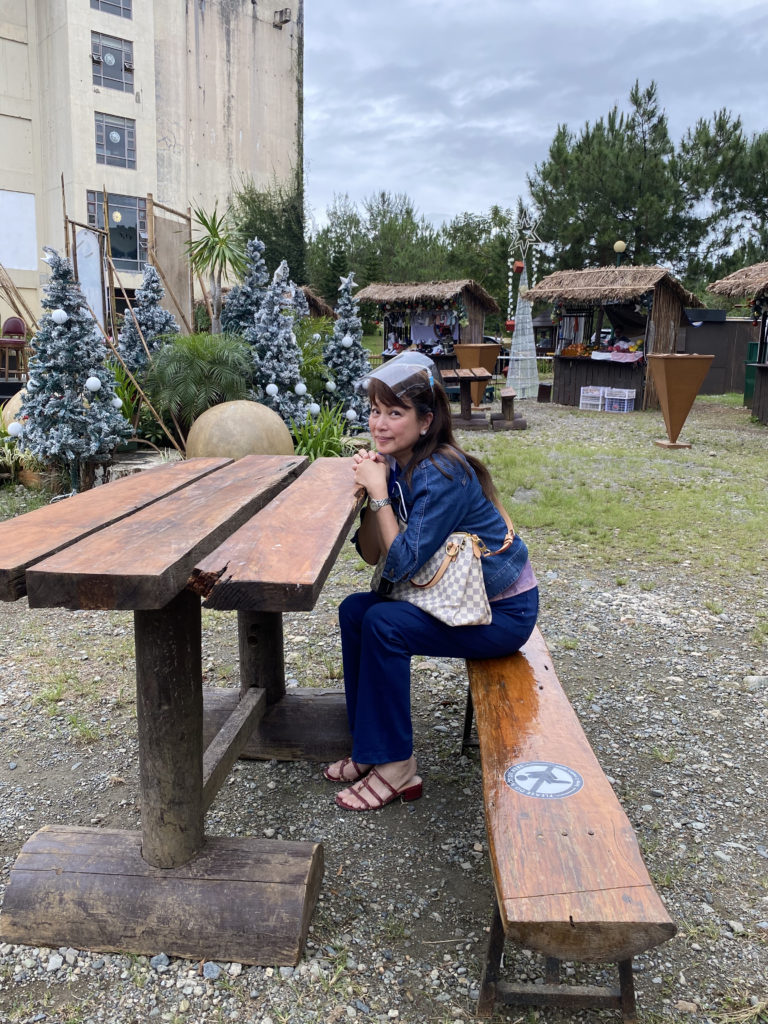 g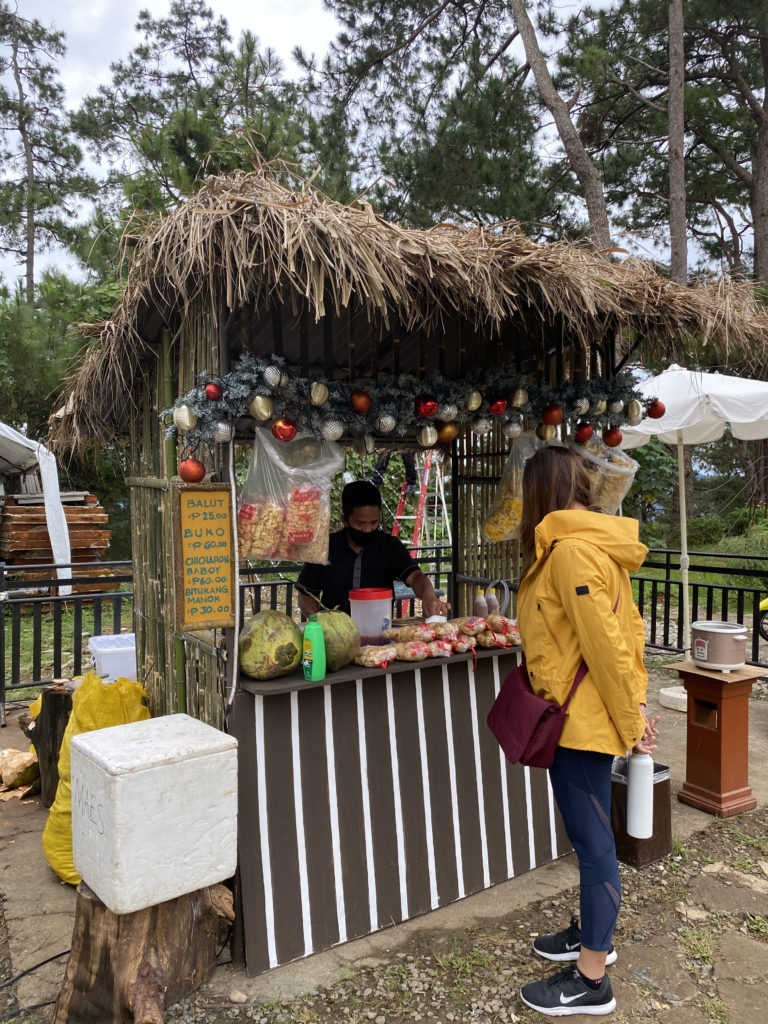 Look at this, tinik na lang ibinebenta na ngayon.  Nung  maliit ako itinatapon ang tinik.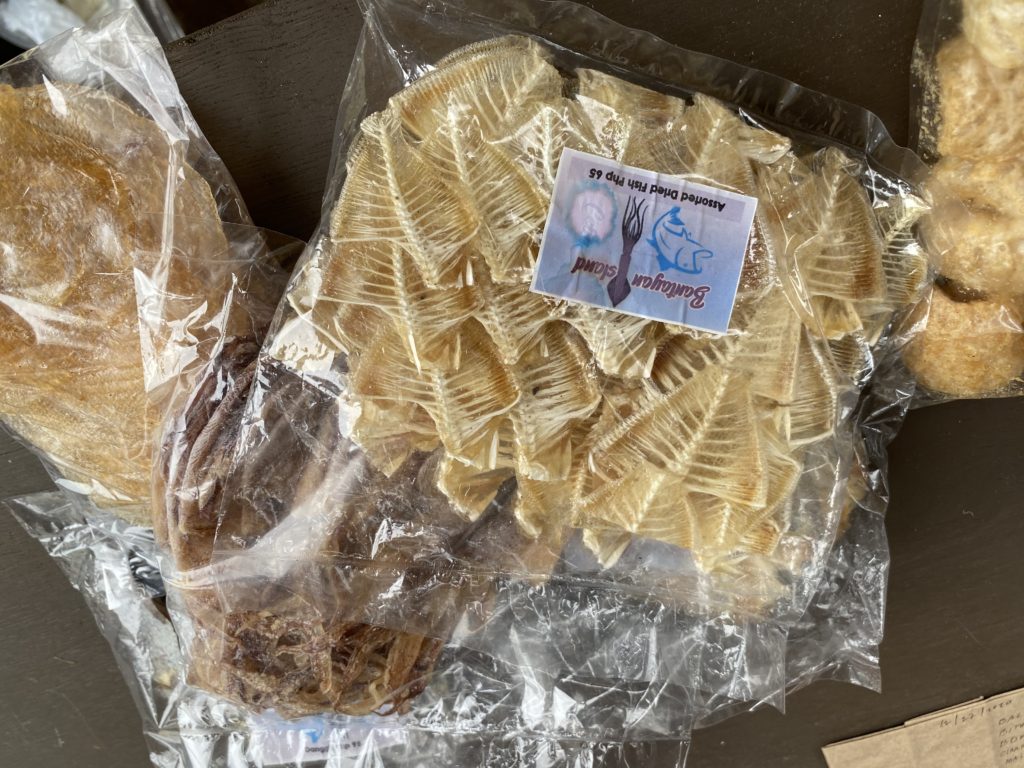 We bought coconut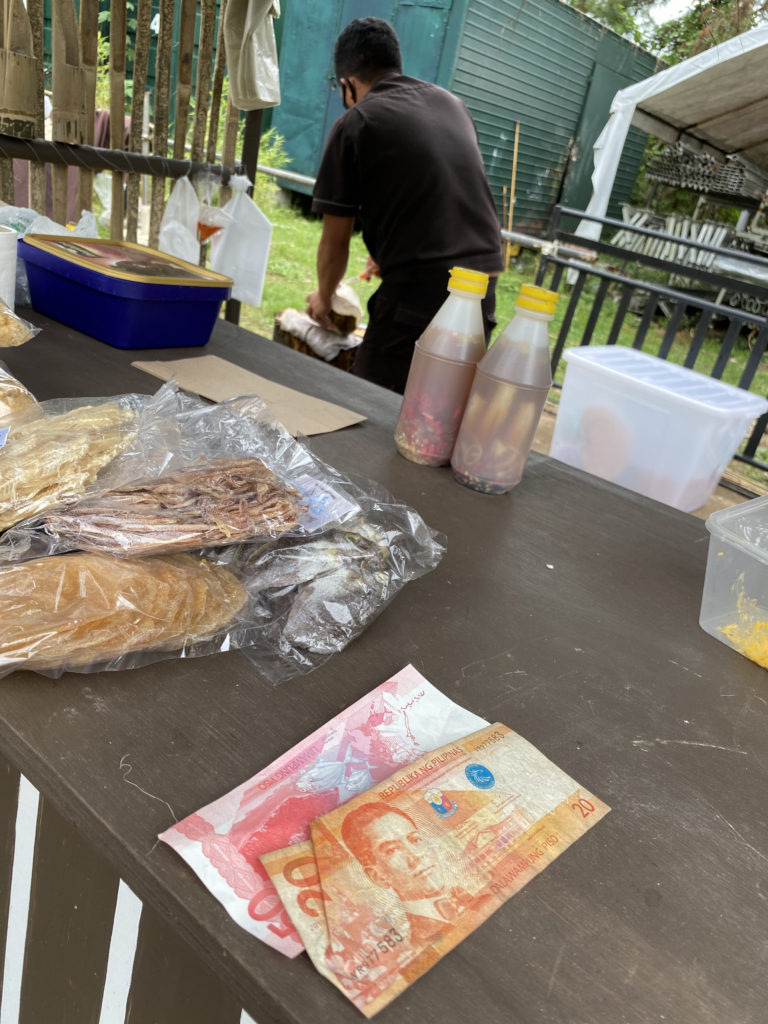 My favorite inihaw na mais.  Theirs have purple kernel.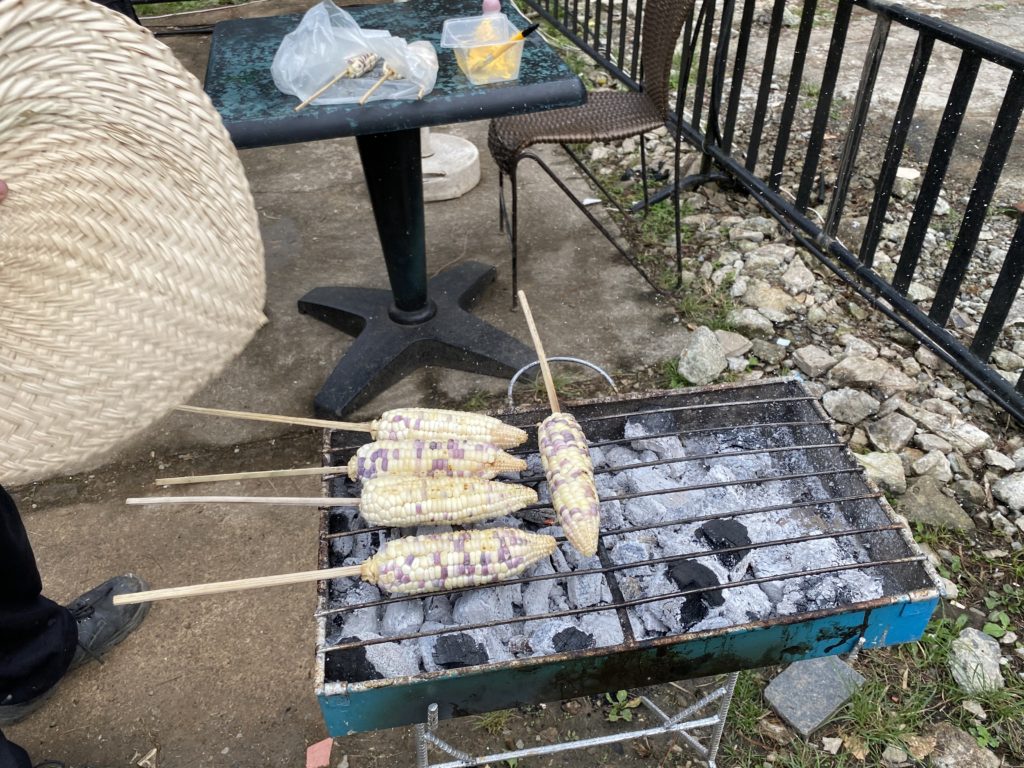 k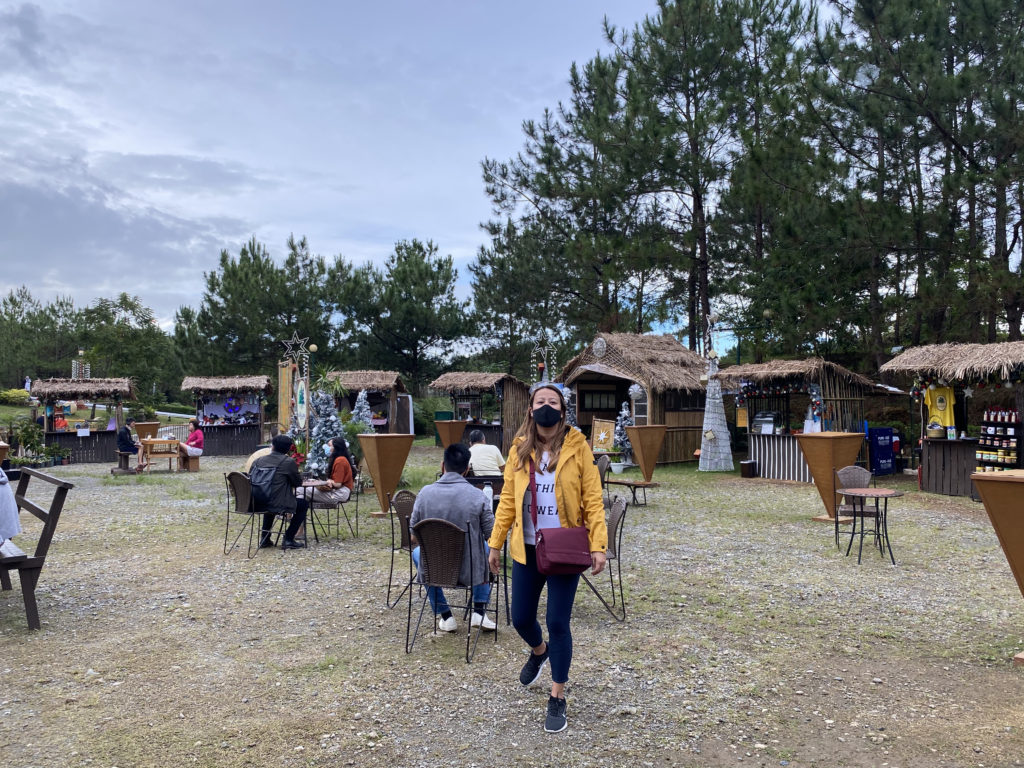 After drinking coconut juice,  we looked for a decent toilet.  We entered the Forest Lodge and were quite impressed with the expansive and well-kept lobby.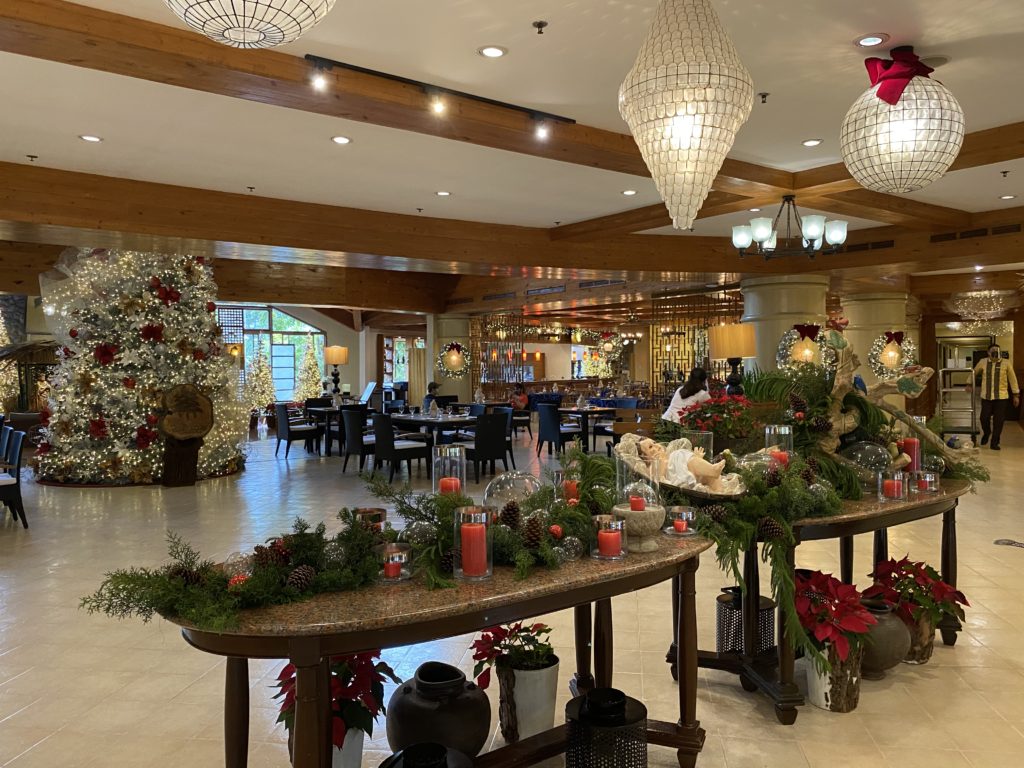 Back to eating corn.  I took out 4 poeces for Edmund.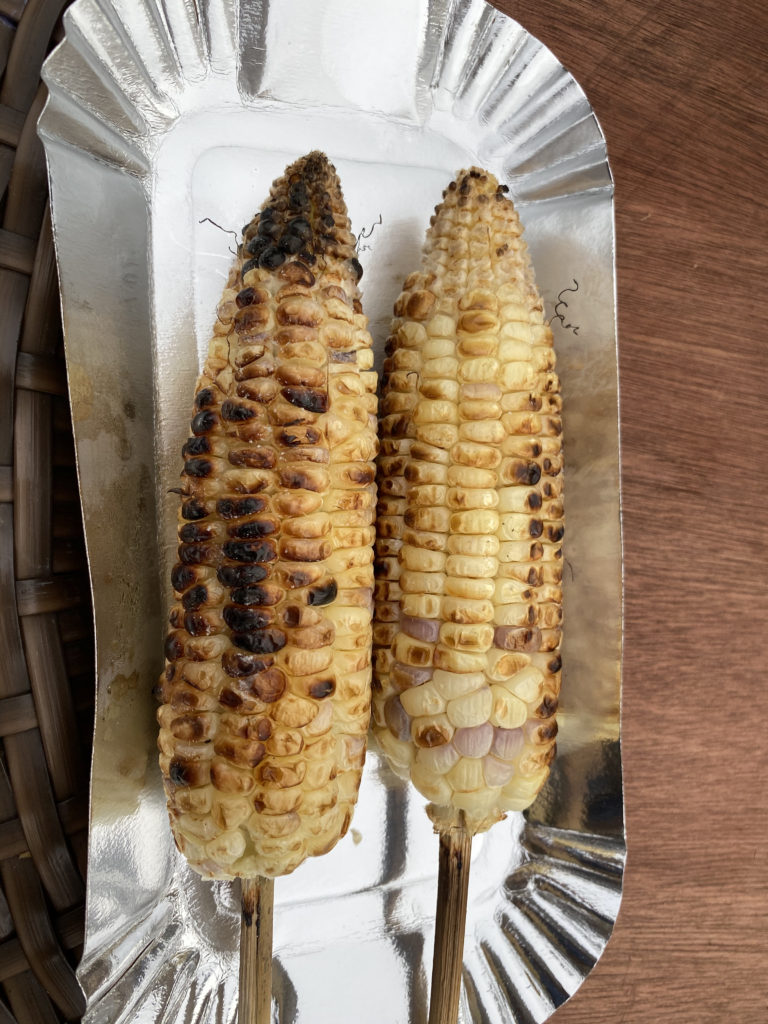 I called up my husband to pick me up but he was at the hotel na daw and no longer wanted to get the car from the parking.  Derrick picked up Oyen while I chose to walk back to The Manor which was only two hundred steps away, good exercise.