Dec 27, 2020, Baguio
While Edmund played golf with Derrick, Philip, and Richard atnthe Baguio Country Club,  my daughter joined me for lunch.  She walked alone from BCC to Manor.
Delicious food is our common interest.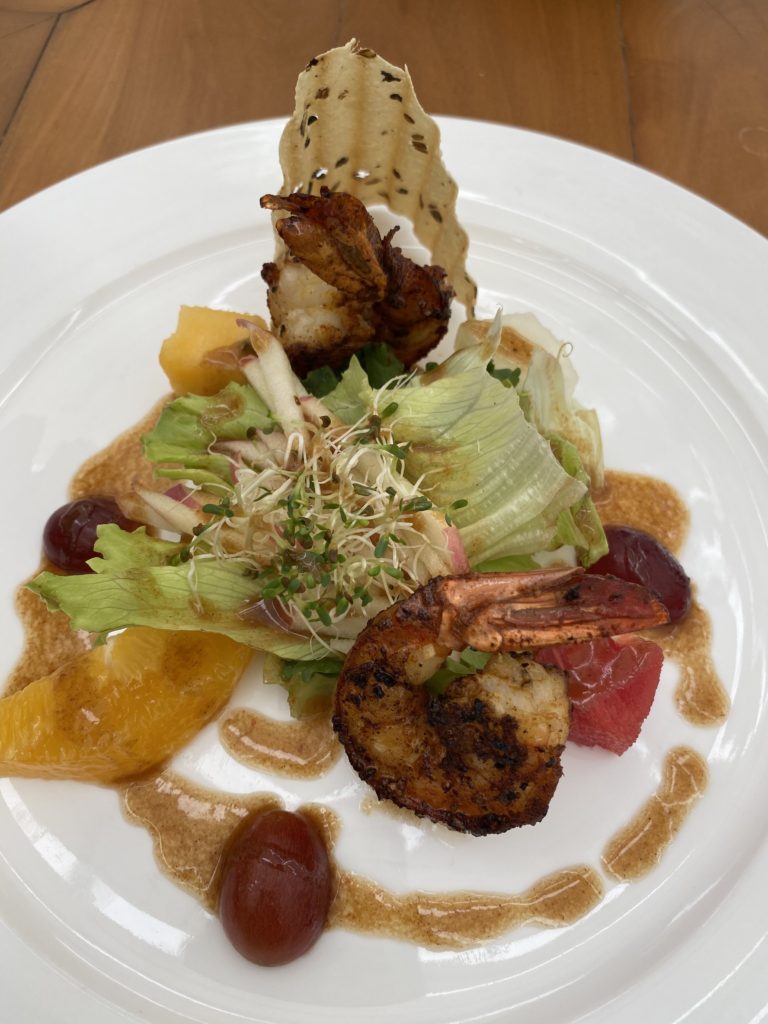 Sushi platter for her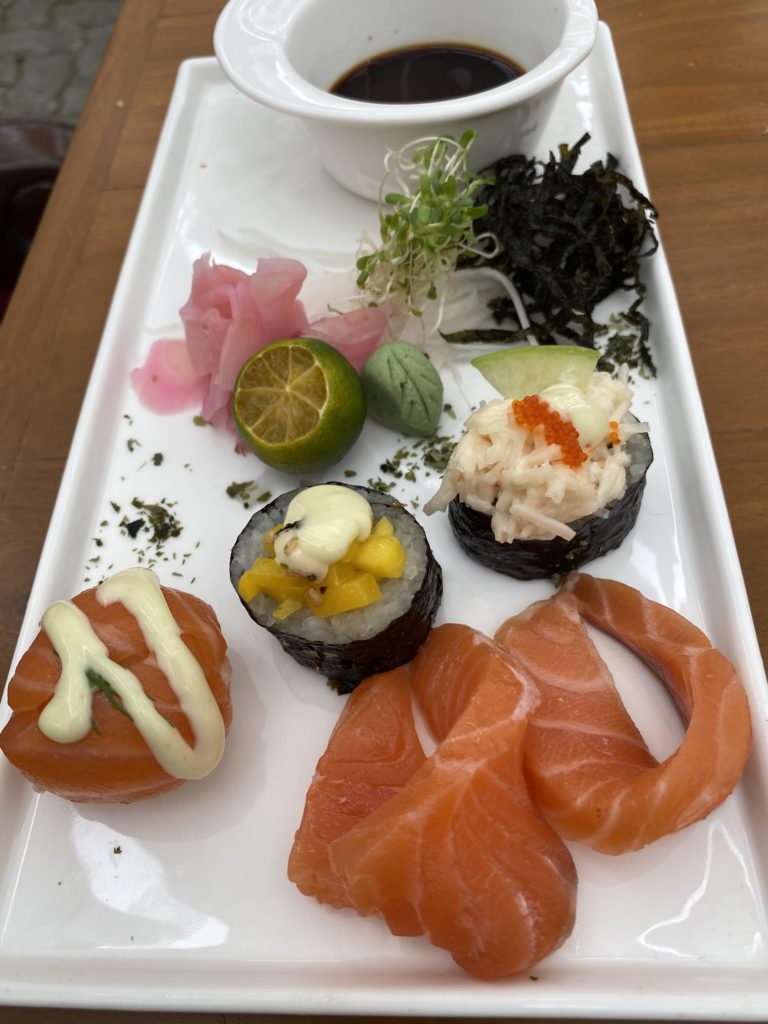 We chose the same main course,  Steak with pasta alfredo.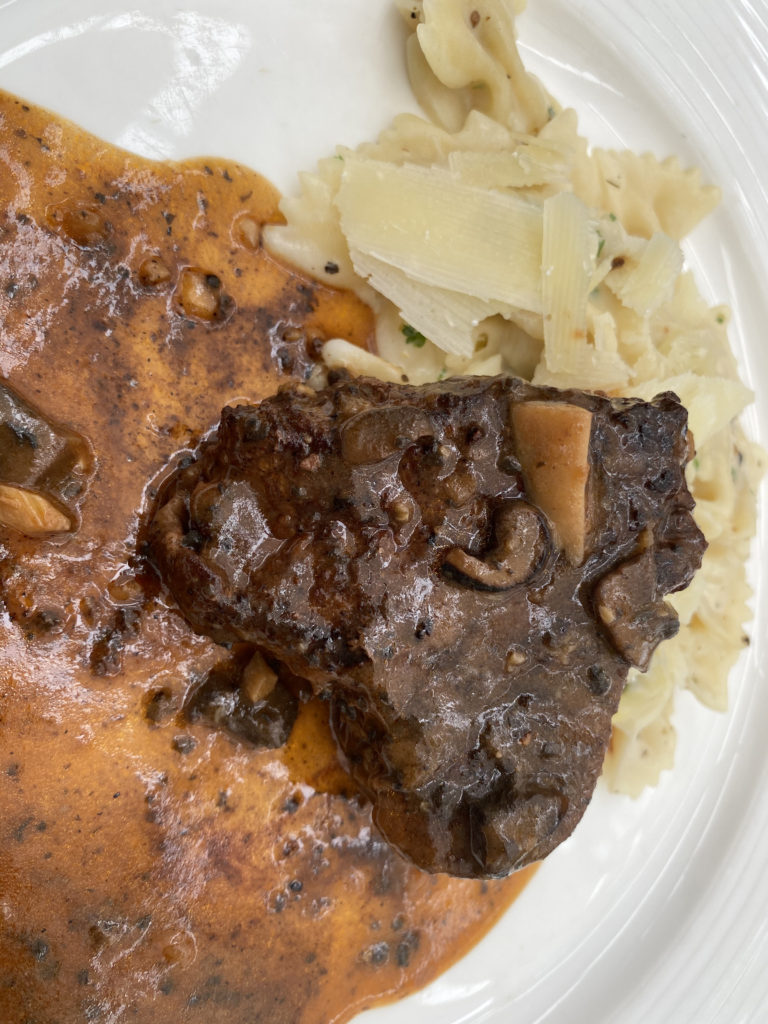 c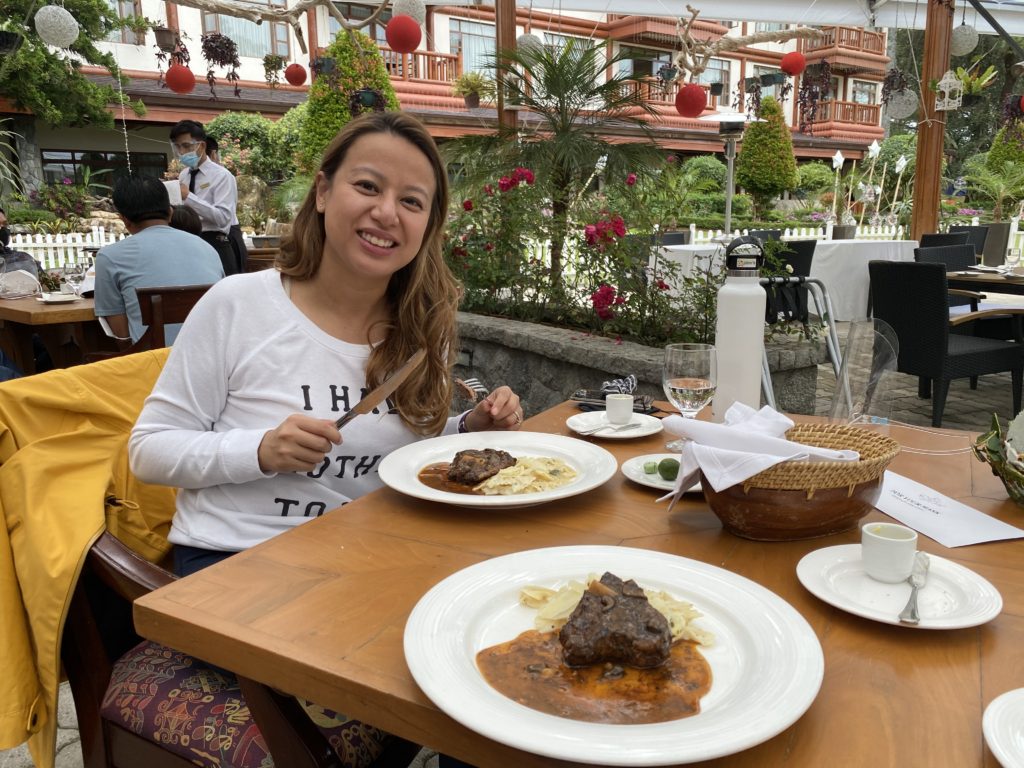 We were more than satisfied with our meal.  The steak was perfectly cooked and flavorful.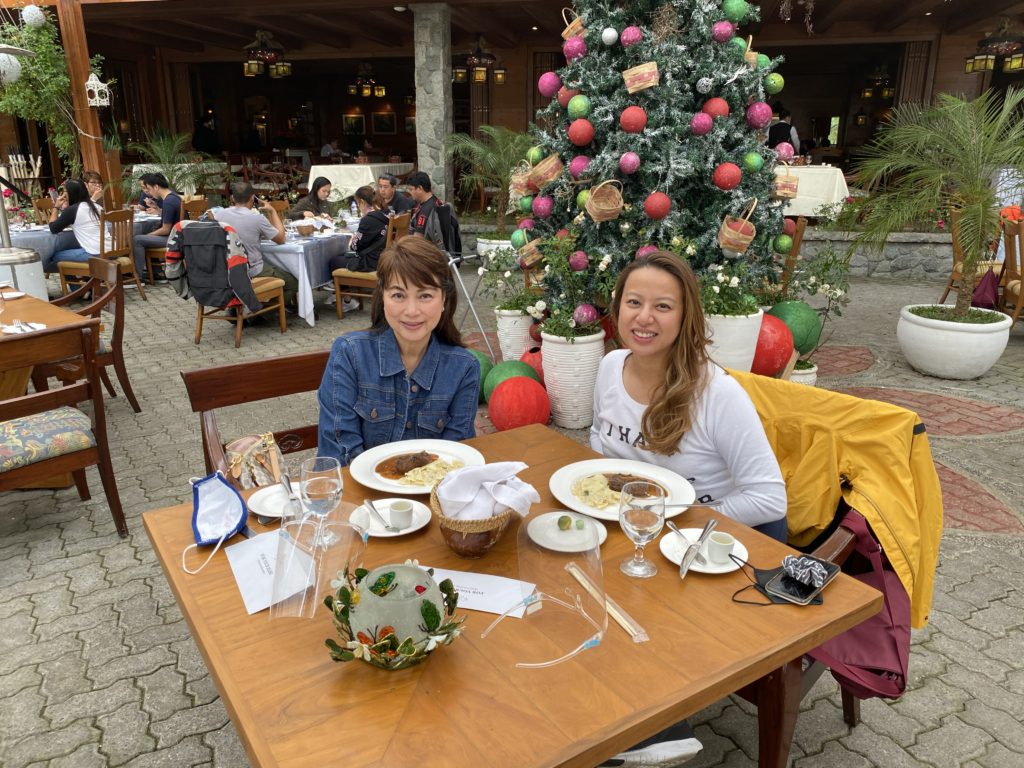 She didn't want to order dessert but the dessert was included in the set menu.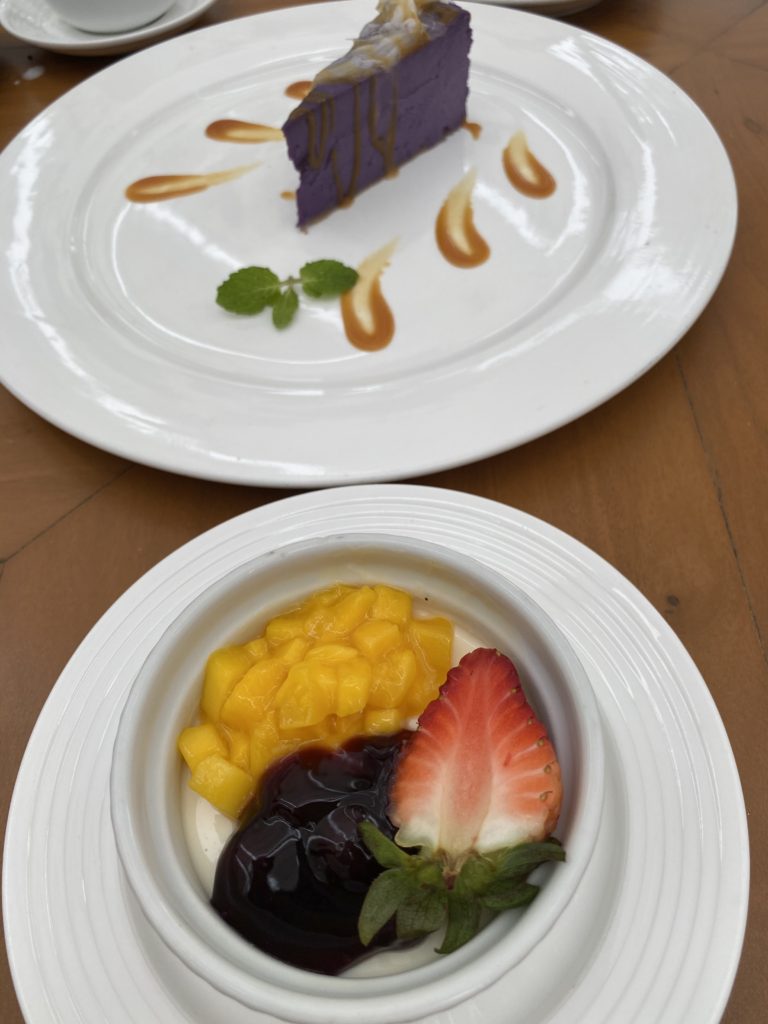 Ube cheesecake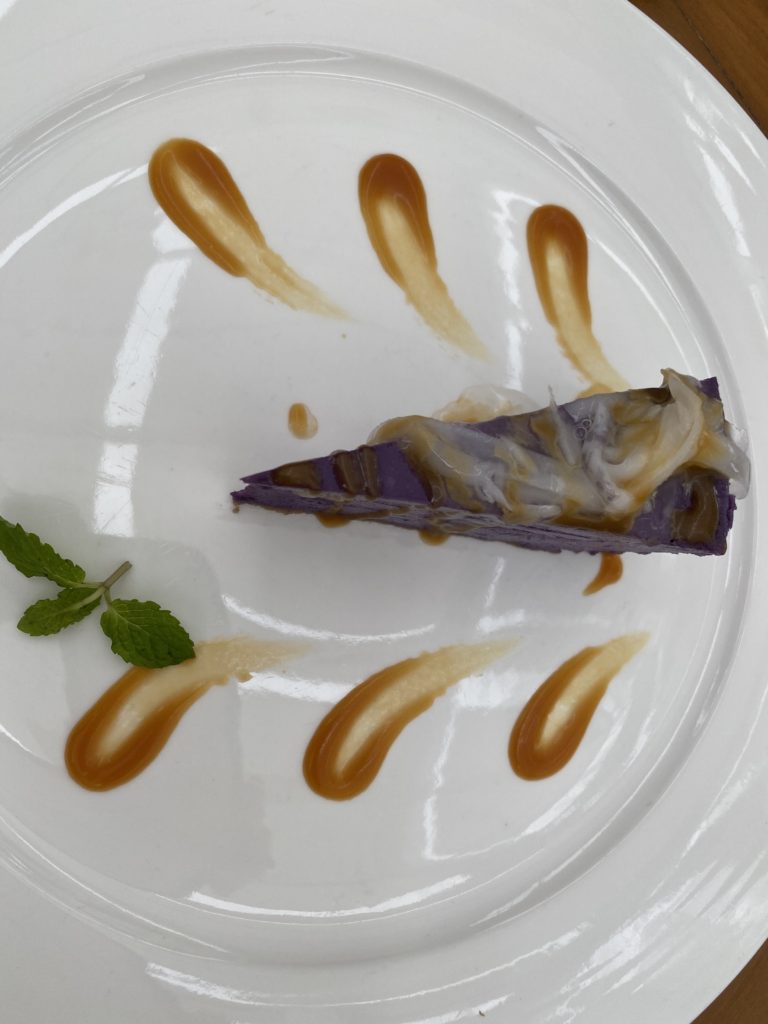 Fresh mango, strawberry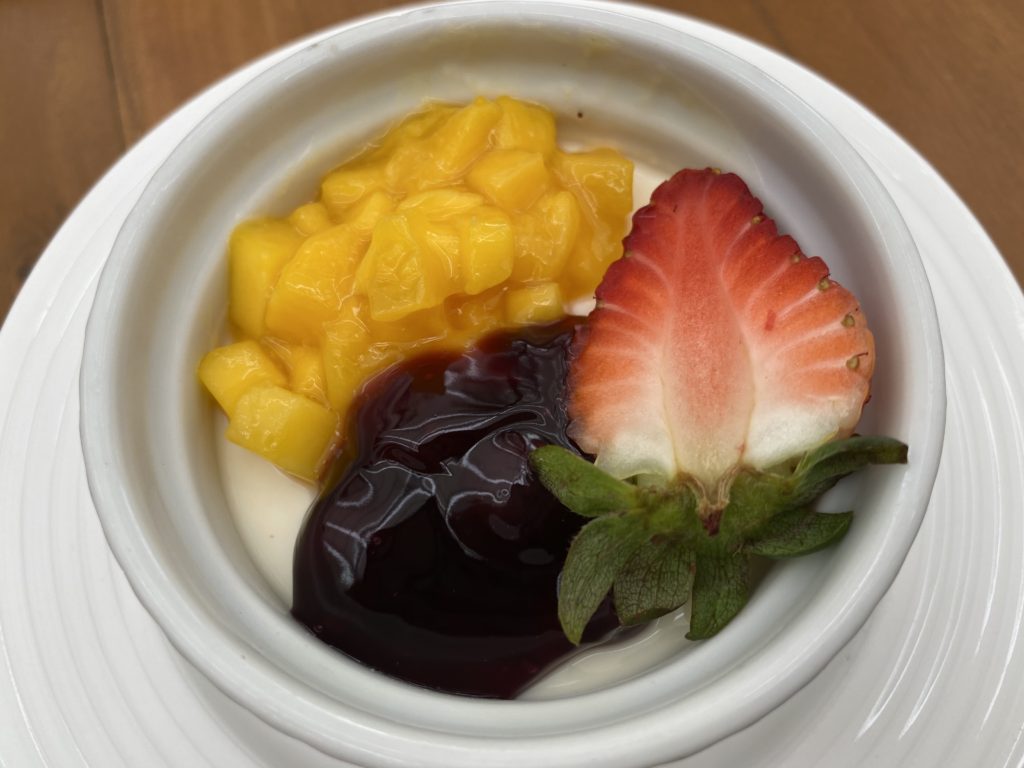 A childhood friend of my son, Mark, came to greet us. He's only staying daw in Baguio for two days. I still remember him dropping by our house to drink orange juice when they were still in high school. It was nice to see him again. How time flies, he's now a lawyer.