December 3, 2020
My one night stay at the Citadines Millenium Apartment Hotel in Ortigas Avenue, Pasig City, was a transit break, a mandatory quarantine while I waited for my swab test result.
I felt a weird feeling when I opened the curtains to look at the city view.   I was very near our house but couldn't go home
I welcomed  a good night's rest to shake my jet lag off.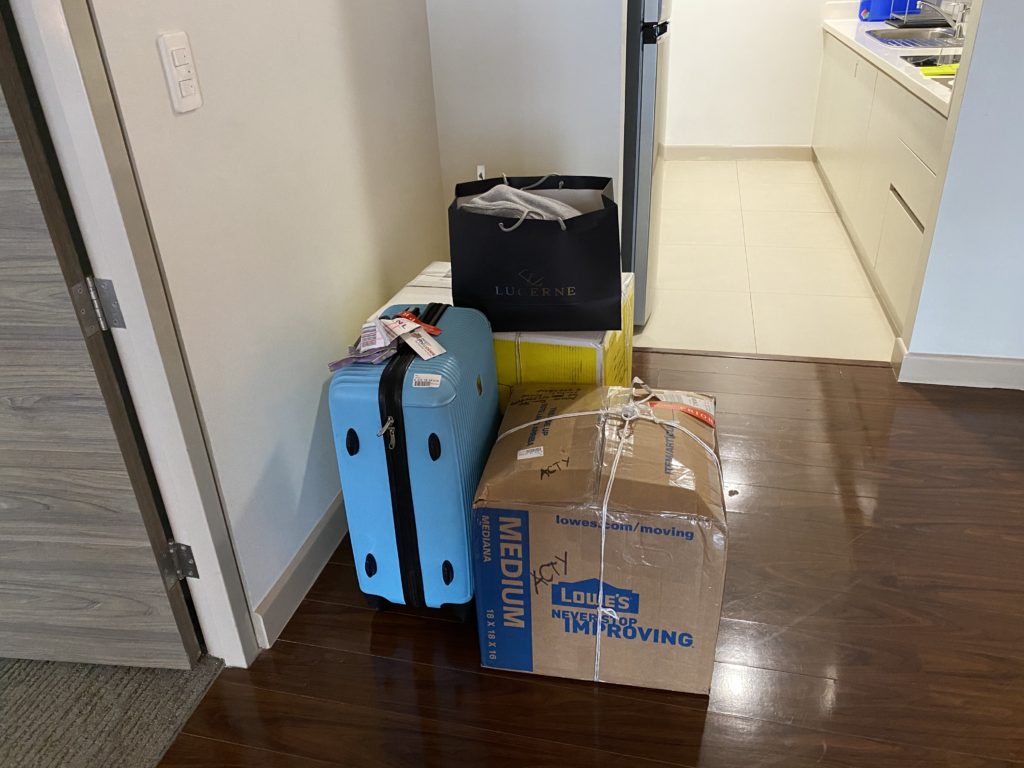 My husband picked me up at 11 am and unknowingly entered a one way street that used to be two way.  The guy walked too close to the window while he positioned himself into lecturing my husband about the one way street.  Edmund told the guy to just give him a ticket and to please move away.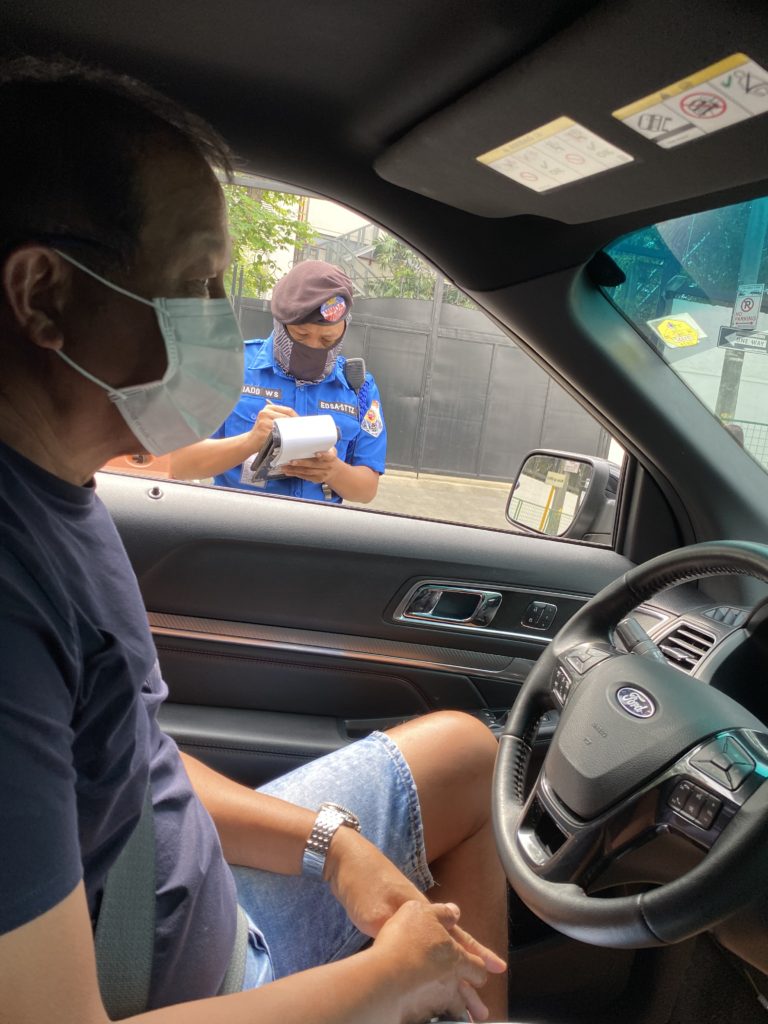 After two days of traveling that started in California, I reached our house.  And after months of absence,  our dogs could still recognize me.
Stitch looks at my face shield.  When Oyen heard me say I am feeling dizzy from this face shield, she took it and removed another layer of plastic.  Oooh kaya pala malabo!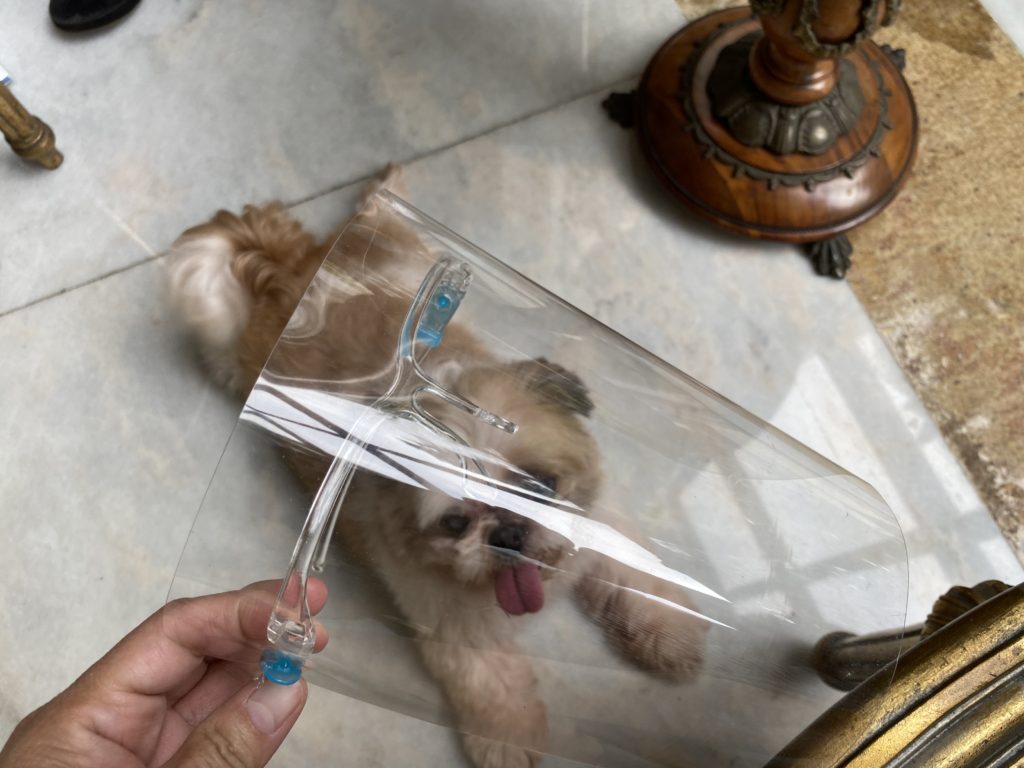 Stella Marie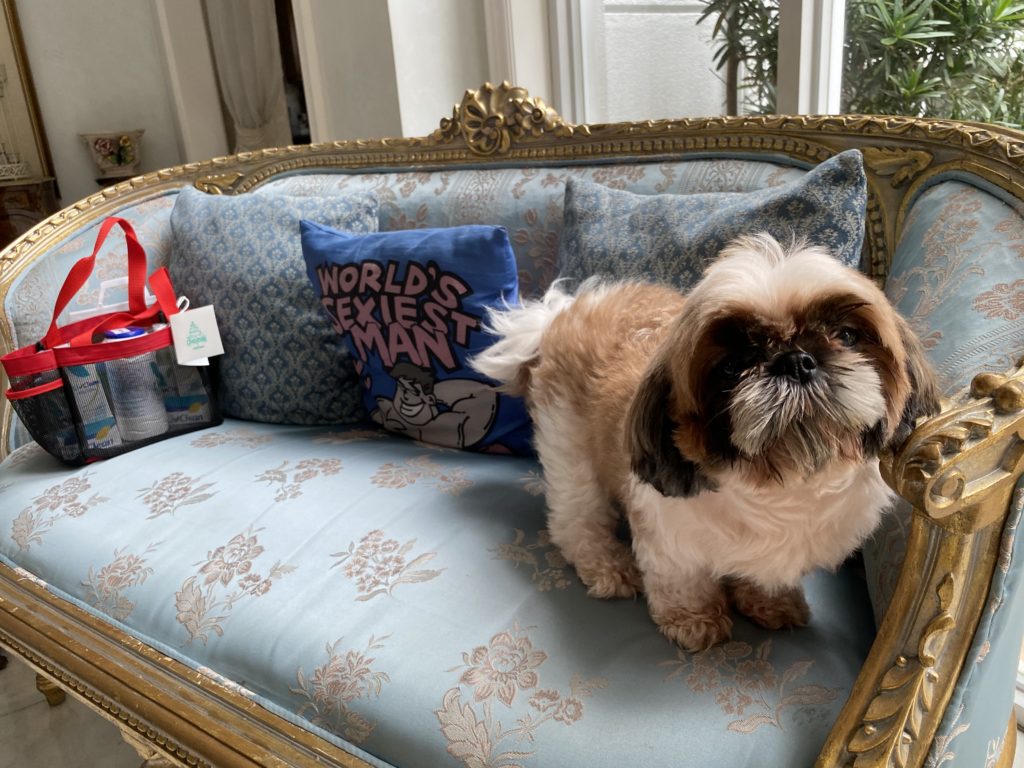 d  Oyen and Edmund found a shooter to mate Stitch and Stella.  I think that's a violation of their rights to decide for themselves.  Stella was forced to have sex with Stitch against her will.   That is so bad.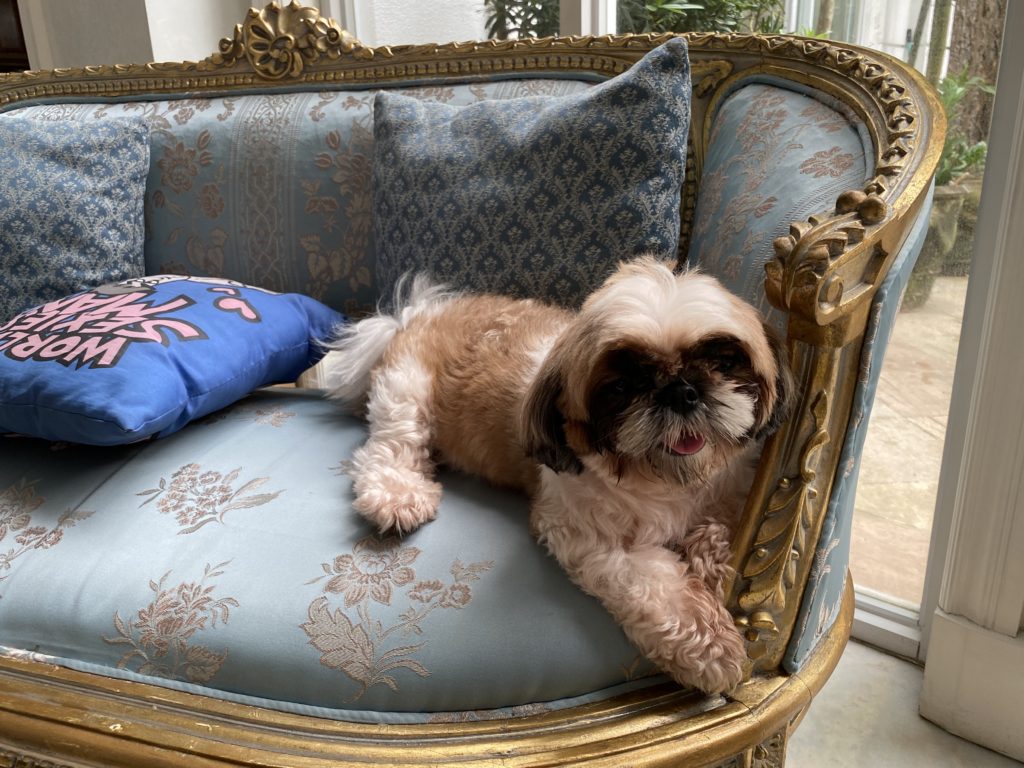 Oh they are still alive.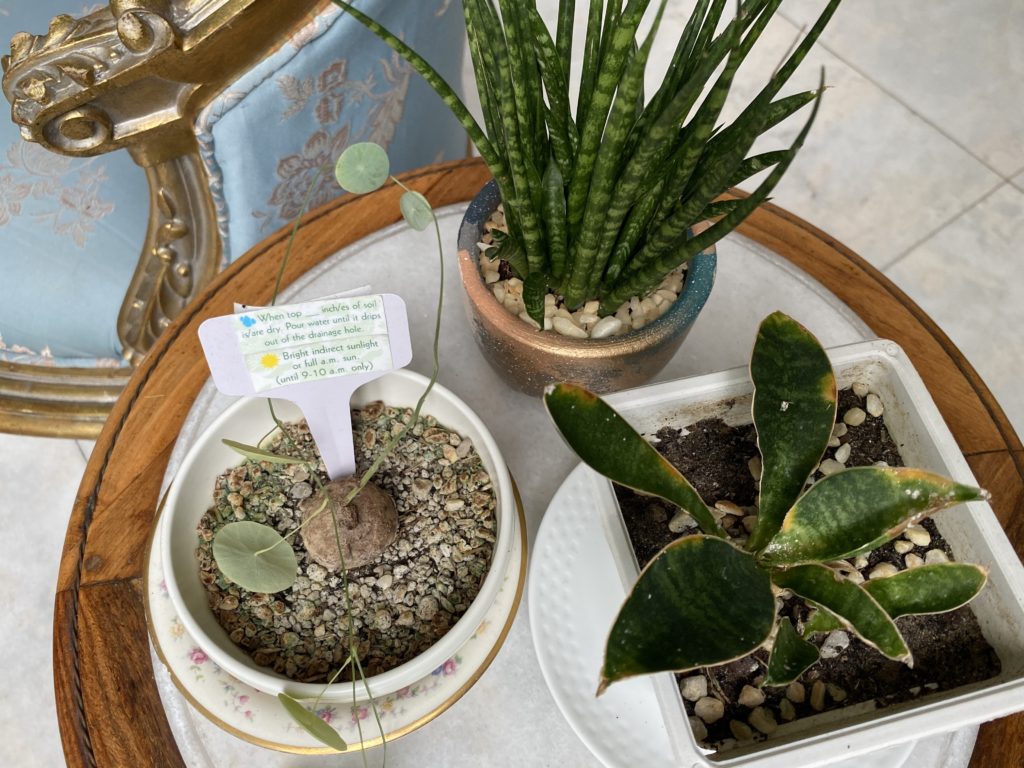 Antonia's welcome lunch for me.


Oyen's welcome dried flowers for me.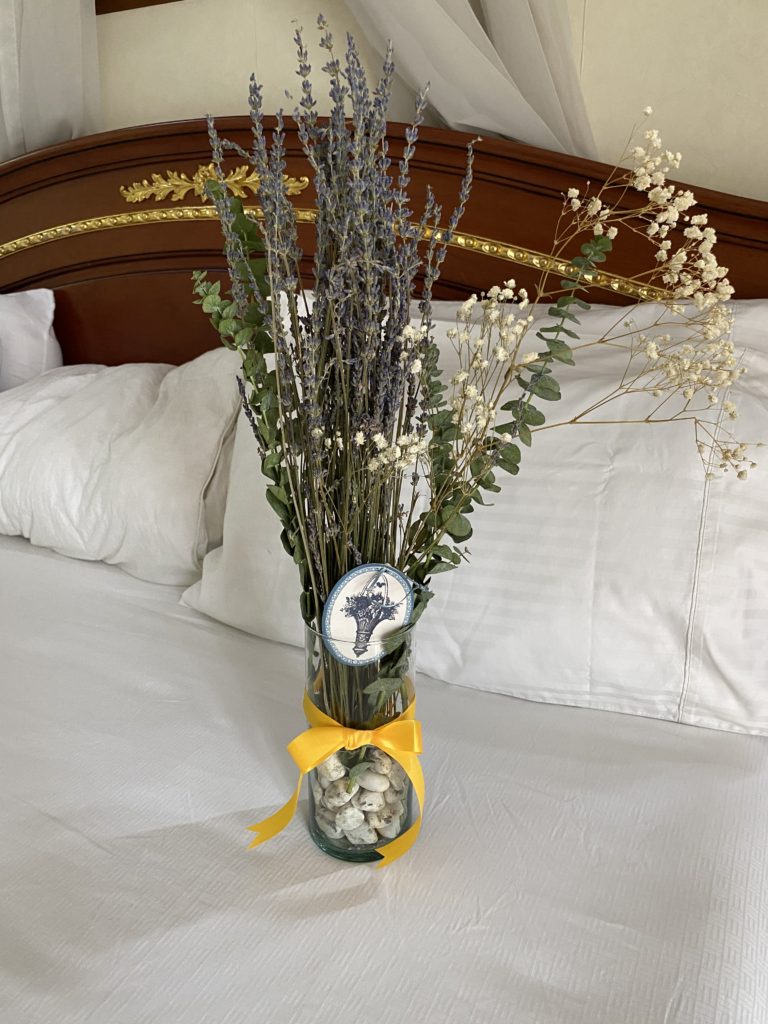 Both my children are sweet and kind to me.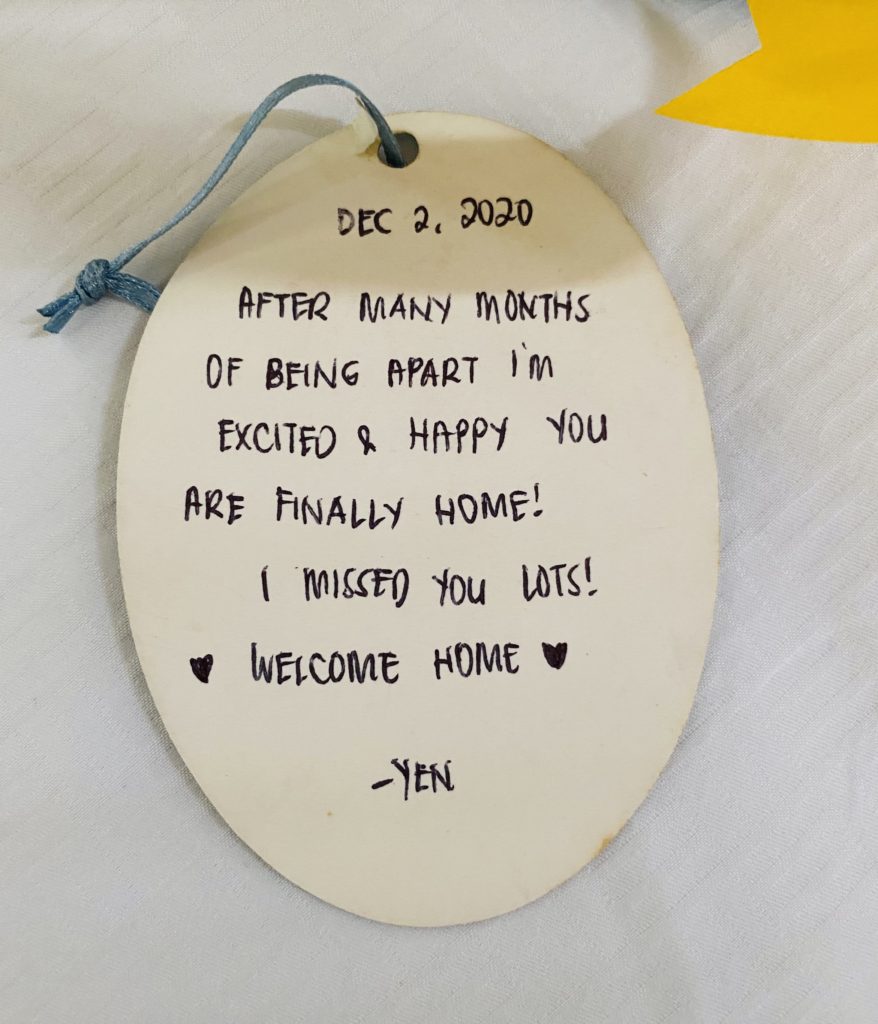 Home at last