February 25, 2020
We are celebrating a special occasion on March 15 and we are hoping the weather would celebrate with us by giving us lots of sunshine, neither too cold nor windy nor rainy.
We cannot control the winds but at least we can send our request to the heavens. And one of the places we go to do that is via Santa Clara.
Instead of offering a dozen eggs, I figured baka sawa na yung mga mongha sa daan-daang itlog kaya huwag na eklogs. I brought a food basket instead with assorted stuff, the ones we either give away or receive during the Christmas season.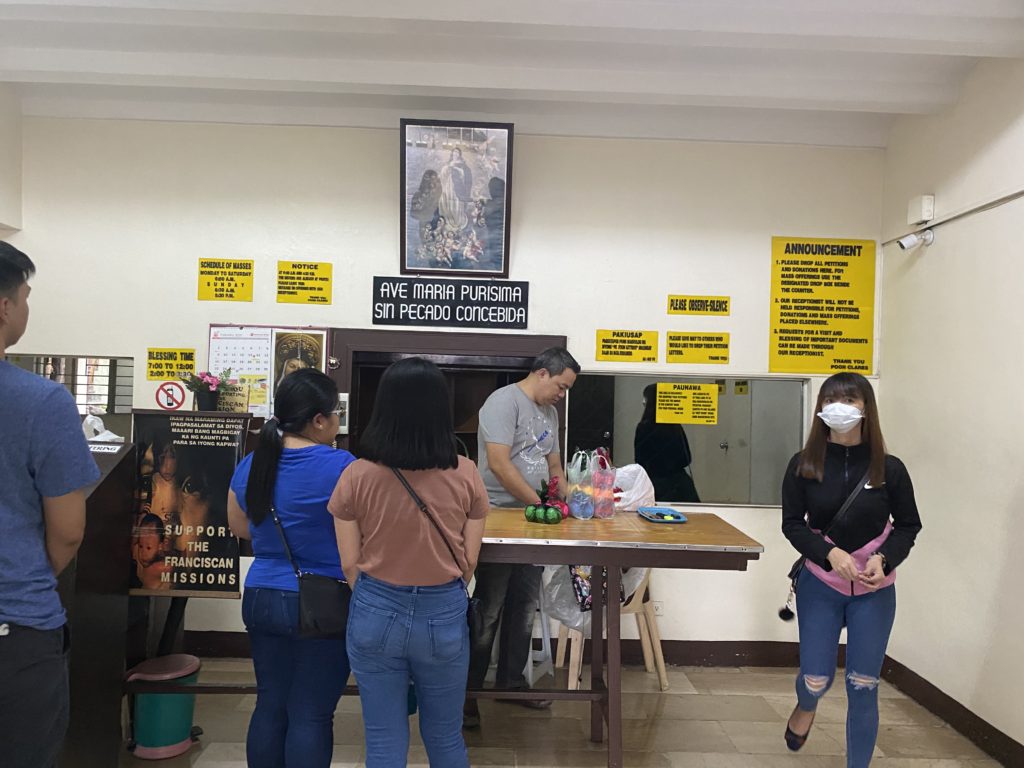 I lighted candles for our general well-being and safety. And who can't miss praying for the world? Not me! I also prayed for the containment of the made in China coronavirus. Sana wala ng magkasakit o mahawa.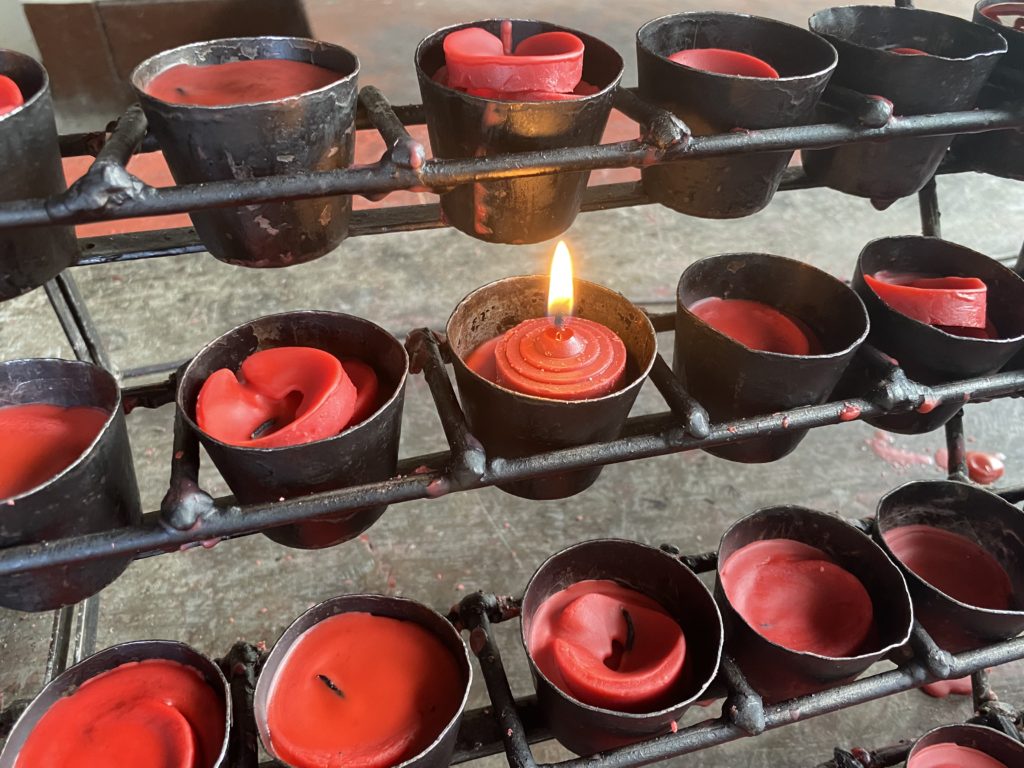 There were sampaguita vendors at the church's gate. Buying from one person triggered a deluge of other vendors trying to convince me to buy 100 pieces. Even when I already told the vendor that I wanted twenty pesos worth, she still tried to convince me to buy fifty pesos worth instead. "Mam, dagdagan mo, gawin mo ng singkwenta pesos, pang baon ng mga anak ko". In a situation like this, they make me feel I am a bad person by not succumbing to their request.