Feb 11, 2021
While going inside our bedroom and going out….
E—-"Merong mabaho dito, may naamoy ka ba? Parang patay na daga."
A—-"Wala."
Sniff,sniff, sniff…
E—- "Dito sa may labas ng pinto, parang patay na daga."
A—- "Antonia, tawagin mo nga sila Jebel para hanapin yung daga."
I walked from the breakfast area to the stairs landing, while Edmund went back and forth in the hallway sniffing like a dog…. trying to trace where the stinky smell was coming from."
While I was standing at the stairs landing, I caught a whiff of an aweful smell. I looked up and saw the stairs going up to the roof deck. The dead rat could be on the deck.
Edmund went up to the deck while Antonia was calling Jebel and Norma.
Edmund found a tray of dried fish on the roof deck. He got so mad at Norma. He summoned her and asked why she was drying fish there, where those fish came from, bakit, etcetera. He was so mad. Bawal sa kanya tumaas ang presyon so I called him.. "tart, okay na yan."
I opened the window in the living room pero mabaho pa rin. Sobrang bantot.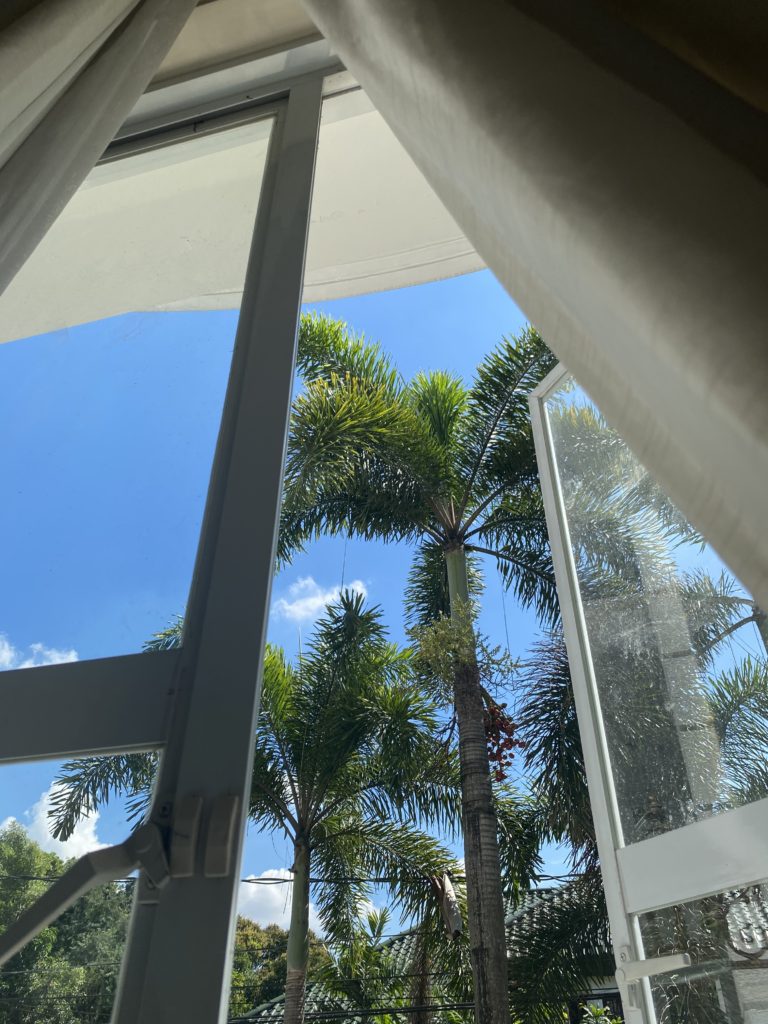 I went down to the maids' quarters and told Norma to place the dried fish in Ziplock and keep it na lang in their pantry.
A—–"Mabaho kasi Norma. Aamoy sa buong bahay, pati sa kurtina, damit, carpet, hindi na maaalis ang amoy."
She said our neighbor's maid Malou gave them the fish. She noticed that they were not yet too dry so she decided to place them directly under the sun to dry them some more.