The plant I bought for 1,600 looked sick and we thought it was probably needing some rays of sunshine. We were wrong, the leaves got burned from the sun.
Feb 20,   4:46 pm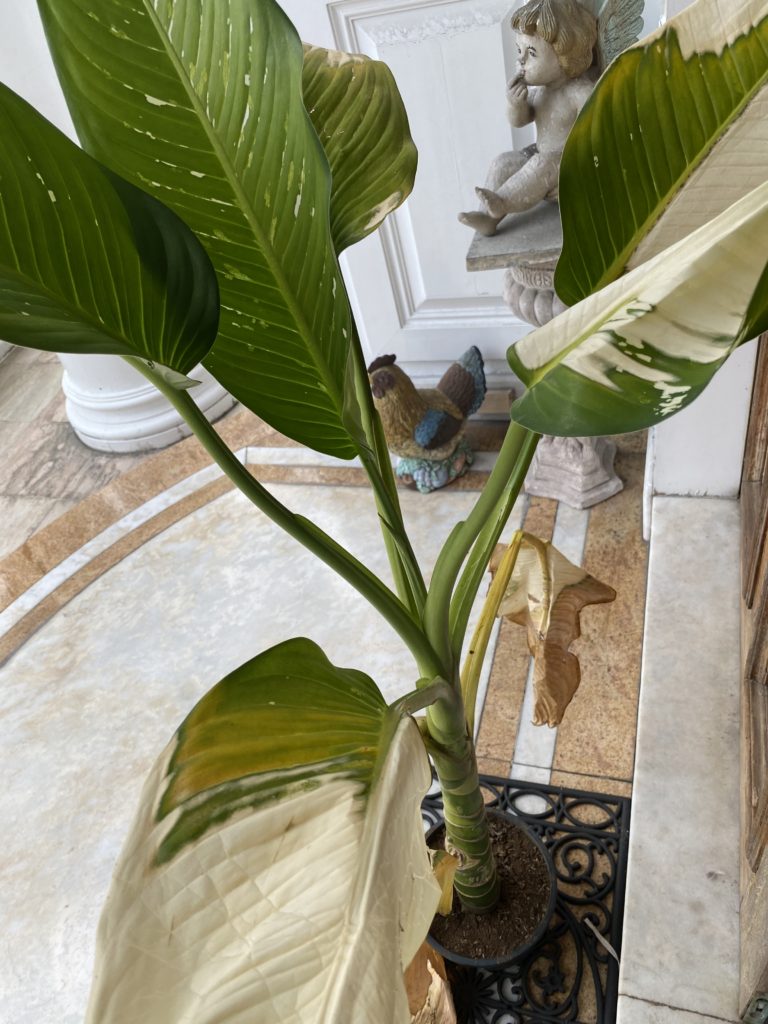 The more it wilted.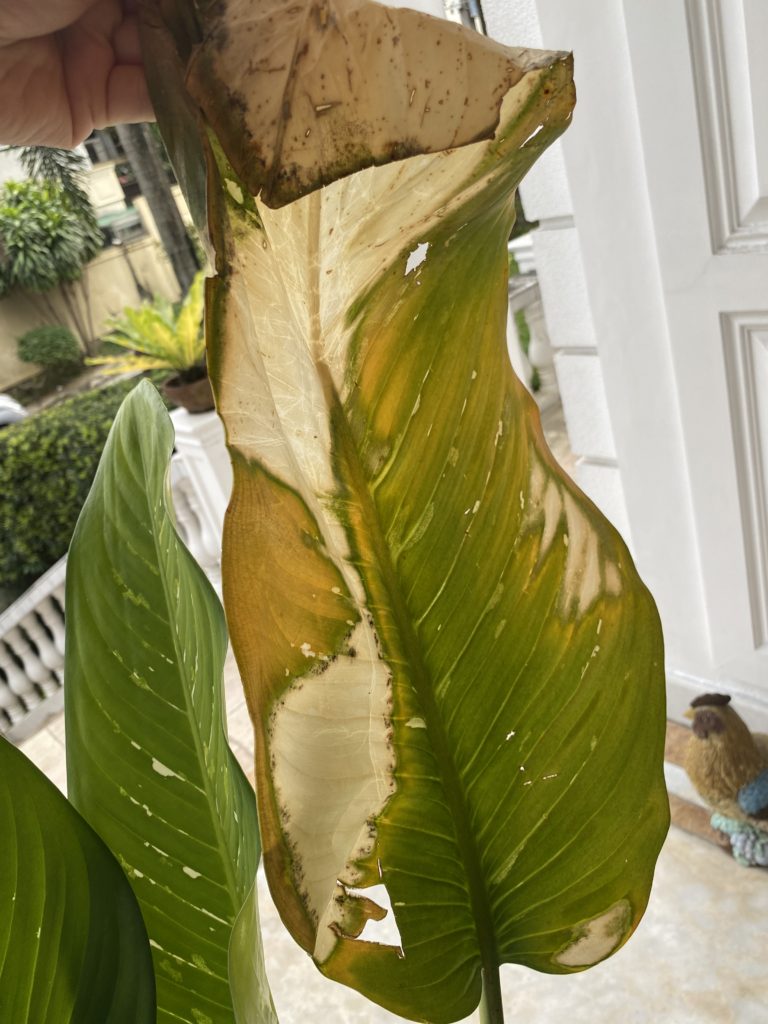 I cut off the yellow branches and now it looks payatot.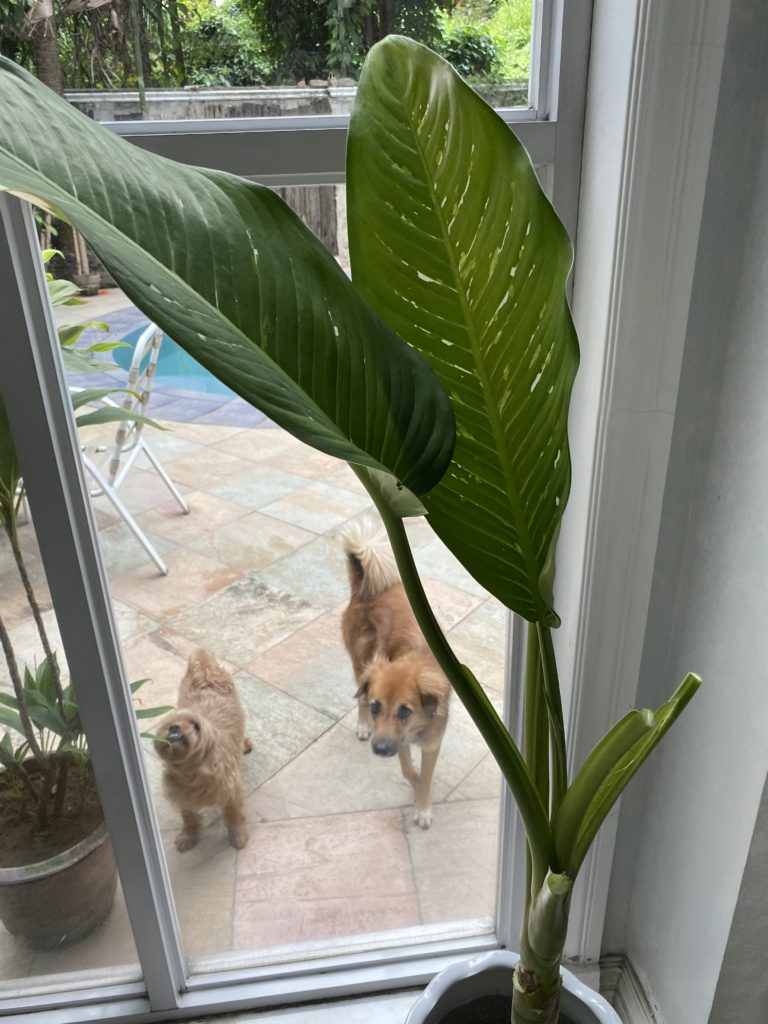 Our maids, led by Norma, like to make kakanin.  They share their merienda with us.  Eto suman.  Masarap pero mas masarap kung may halong langka.
5:04 pm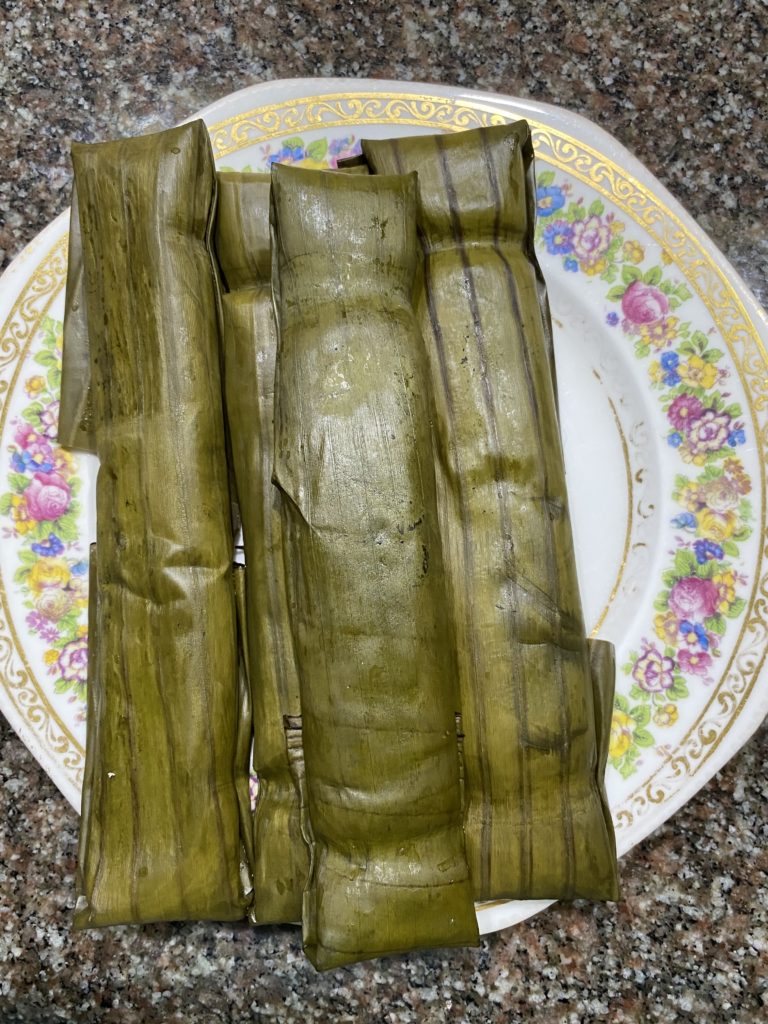 Oyen's high school friend, Krystle, sent a big cup of ube yogurt from Red Mango which she owns.   Since Oyen was out of town in Balesin,  I took the liberty to claim ownership of this delicious yogurt.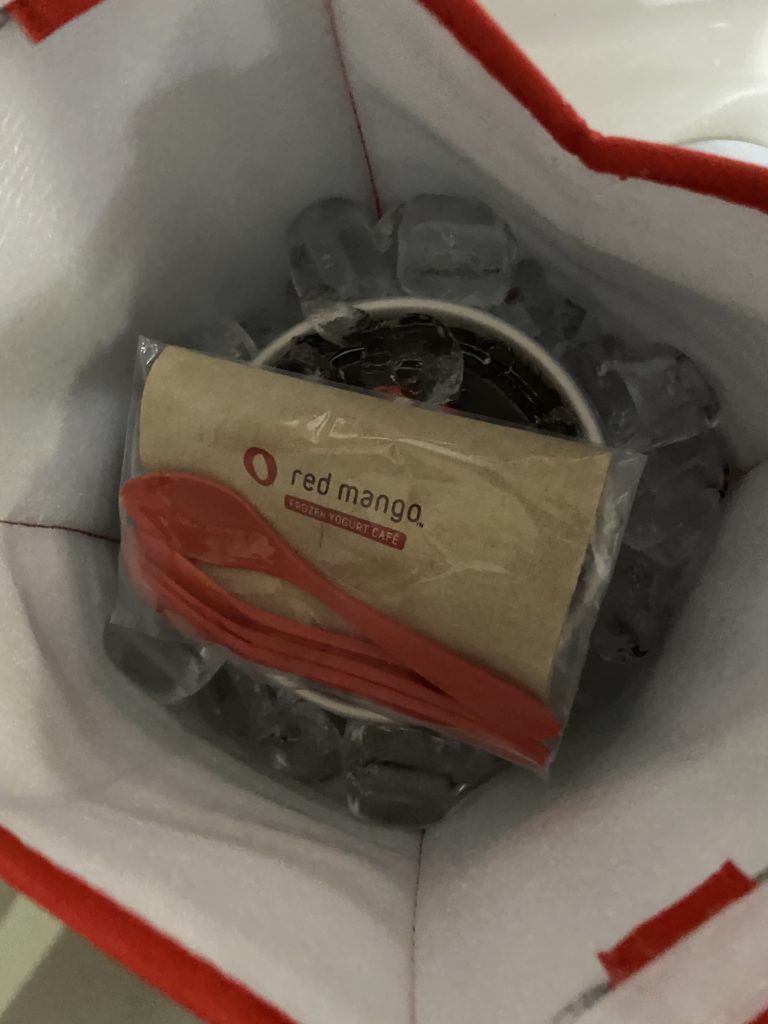 7:18 pm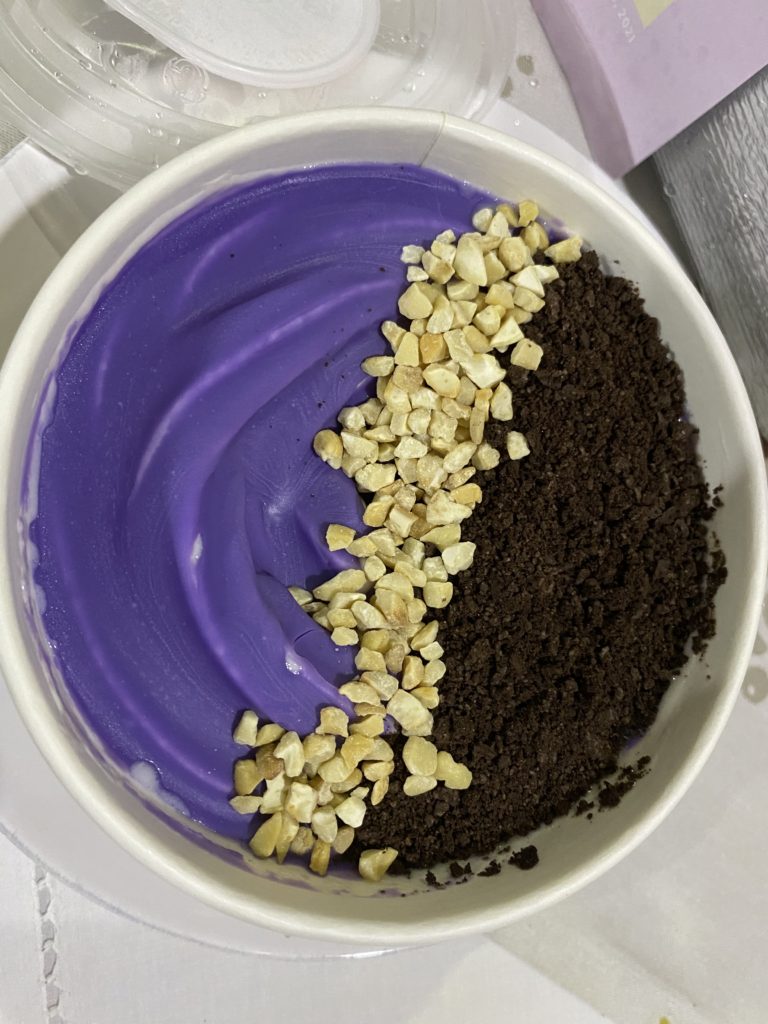 I have to eat this right away otherwise it would melt.


Krystle and husband Chris's baby daughter turned one and because the pandemic curtailed their plans of throwing a big children's party, the couple was sweet enough to send every friend and family a gift of yogurt instead.   I wish one day they send another tub of ube yogurt to our house.  Wishful thinking.  So delicious.   After I had been vaccinated twice, one of the things I will do is to hop to Red Mango and eat a large original flavor with red bean topping and ube syrup like this.