What constitutes a great movie? How does it land on your list of top ten favorite movies?
To me, a great movie is one that I have watched dozens of times and don't mind watching it again and again and again. And every time I watch it it's like seeing it for the very first time. I discover scenes,  lines, or phrases that I didn't notice when I was watching it for the first few times. I still get excited it's as if I have never seen that before.  I also like stories that evoke positive emotions within me.
I have seen many nice movies that I enjoyed watching too but there's no urge for me to watch them again. Many I don't even remember the titles nor the characters. I enjoyed while watching but right after it ended, my curiosity also ended.
My Top Six Favorite Movies so far are:
1. Under the Tuscan Sun —-starring Diane Lane, Sandra Oh, Vincent Riotta,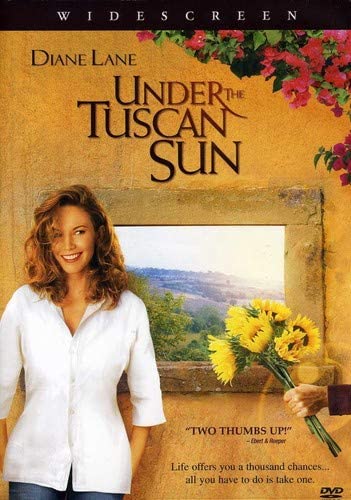 2. Ever After —- starring Drew Barrymore and Dougray Scott
This is a Cinderella story.

3. Notting Hill—- starring Hugh Grant and Julia Roberts.
4.  The Greatest Showman—- starring Hugh Jackman
5.  The Two Popes—- starring Anthony Hopkins and Jonathan Pryce
6.  Letters to Juliet — starring Amanda Seyfried, Vanessa Redgrave
These movies are romantic / comedy / a little bit of drama, except for #5.
While I enjoy FBI, CIA, spy action movies, they make me feel tired while watching. They are so violent and graphic. The dialogues mostly begin with fuck you and end with mother fucker. Somewhere in the middle, move your dick fucker. These things have bad influences on our subliminal consciousness. After the movie has ended, I feel like calling people you fucking bastard. No wonder too that many men want to shoot innocent people. There's an effect in our minds. We become violent too.
When watching stand-up comedy on Netflix, most of them, if not all use ef you in almost all of their sentences. While the comedians are waiting to breathe, they say fuck, fuck. Whether they are female or male, their mouths generously spit out the F word. Not only that, some of them mimic the sexual act on stage. They run out of things to say to make people laugh so they resort to those nonsensical things.