As much as possible I try to avoid criticizing the way things are here but I just feel frustrated lately.
I hope the vaccines come soon. The virus is on a rampage and we don't have any defense except to duck, cover, and hide.
I received an update from the barangay at 10 pm reiterstingnthat Sinovac is not approved to be administered to seniors, front line workers, and those with heslth issues. The next morning I woke up to an uodate that the tovernment has approved the use of Sinovac for seniors, etc. Then that dame2 afternoon I got an update that our village will be getting enough vaccines for all its residents. Including maids and drivers? Yes daw. After sn hour of clarification, only seniors daw. After a few days, our village would only get vaccines good for 40 px and another for 150 px. Priority will now be given to those who are 80 years old and up.
Then a new update, wala na daw Sinovac vaccines.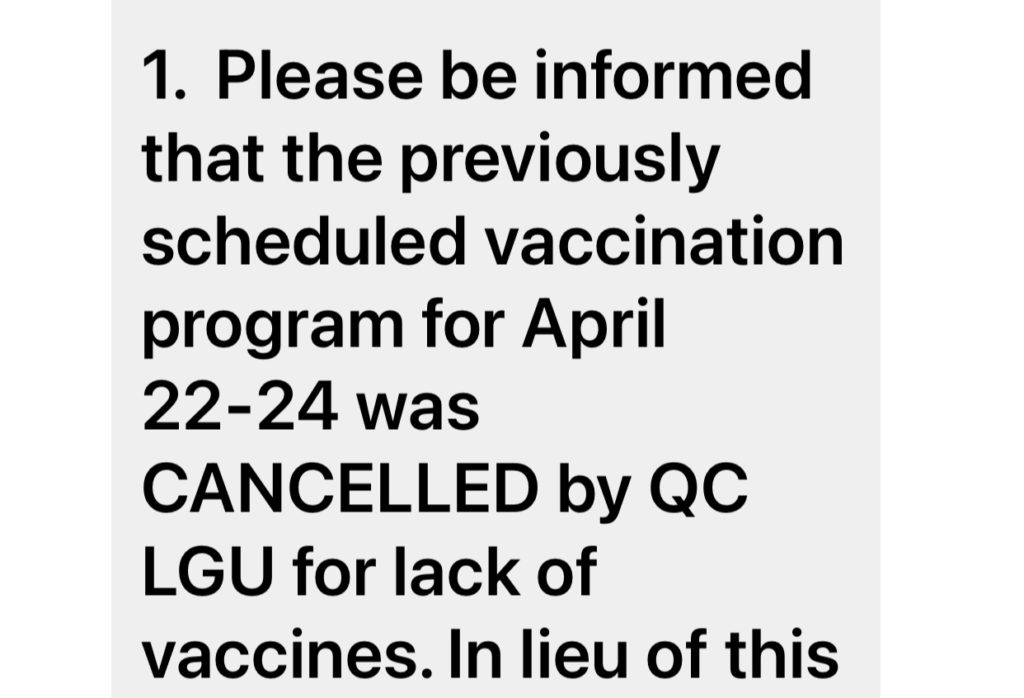 I don't know really know what's going on but this is just so pathetic. I can't understand why this is happening to our dear native land.
By the third and fourth quarters of this year, there will be millions of Moderna Vaccines arriving and a flood of different brands of vaccines, but mostly Sinovac. I hope by that time, we are still present in this mundong ibabaw.
#pleasehuwagpumanaw
#besafe
#bealive
#weneedvaccines