Dec 29, 2 pm
Wala na akong maisuot kasi I accidentally left a stack of clothes at home. I don't have enough clothes to wear for 7 days. Eto na lang ulit, repeat performance, hindi naman nadumihan or napawisan.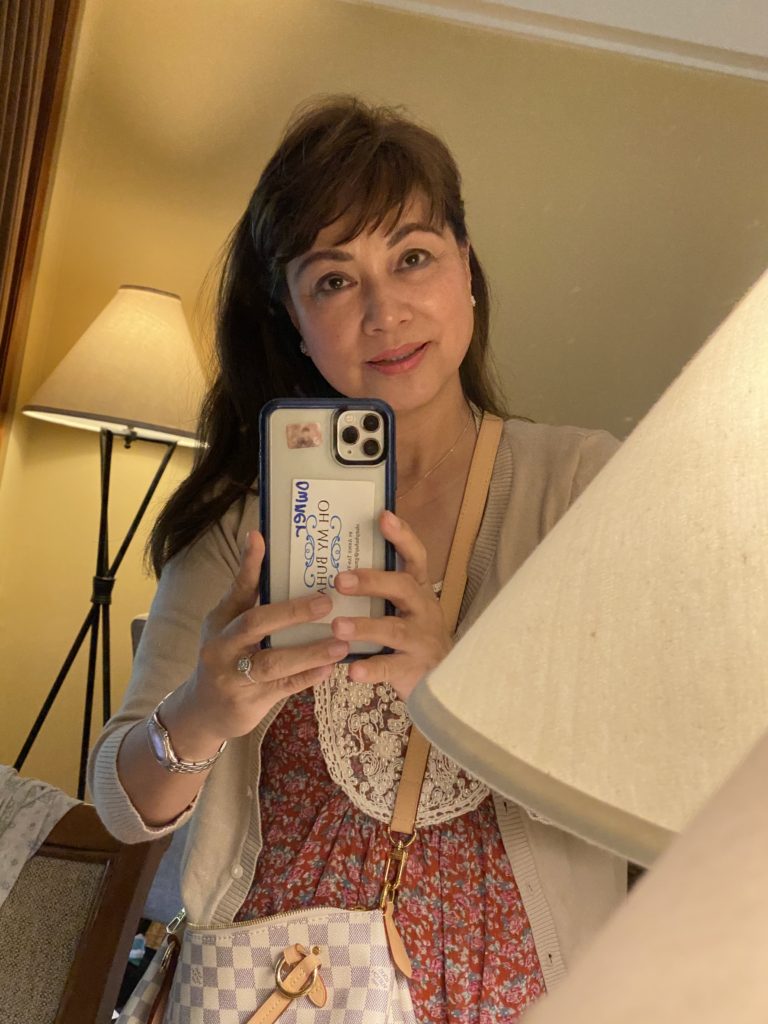 Kain na naman kami, I do nothing but eat.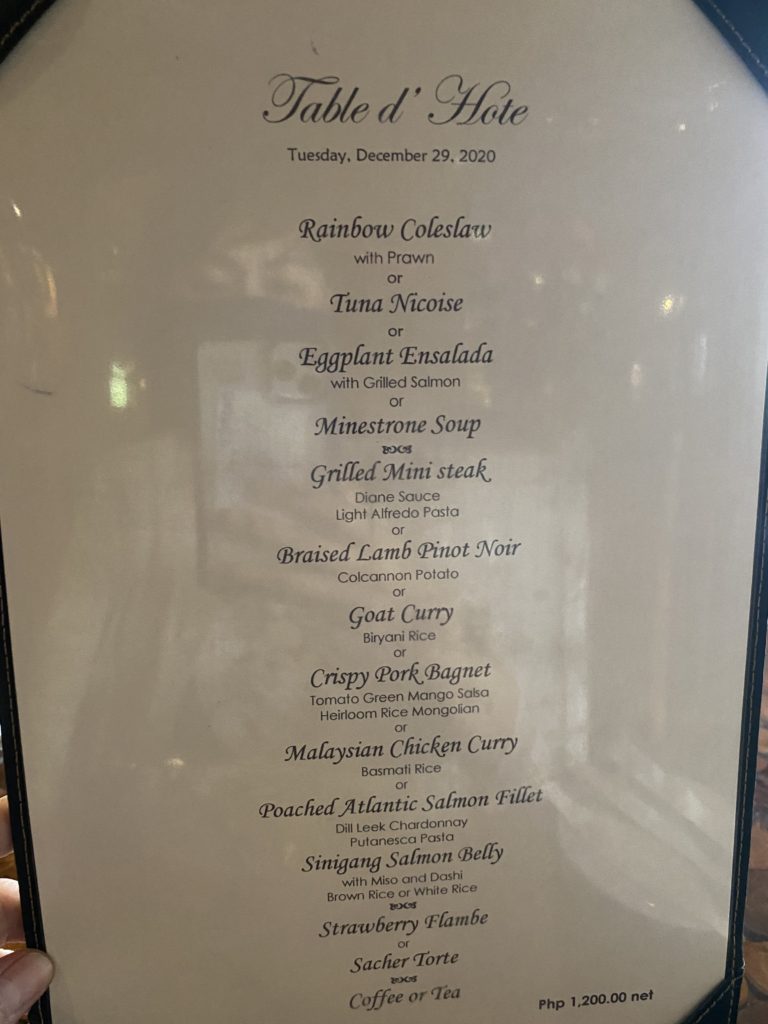 One of my favorite salads is Tuna salad nicoise. Every restaurant has their own style or twist to this dish. I particularly like the original version of Chef Paul Yang of Fire Lake Grill in Tagaytay City but he removed it from the menu after many years.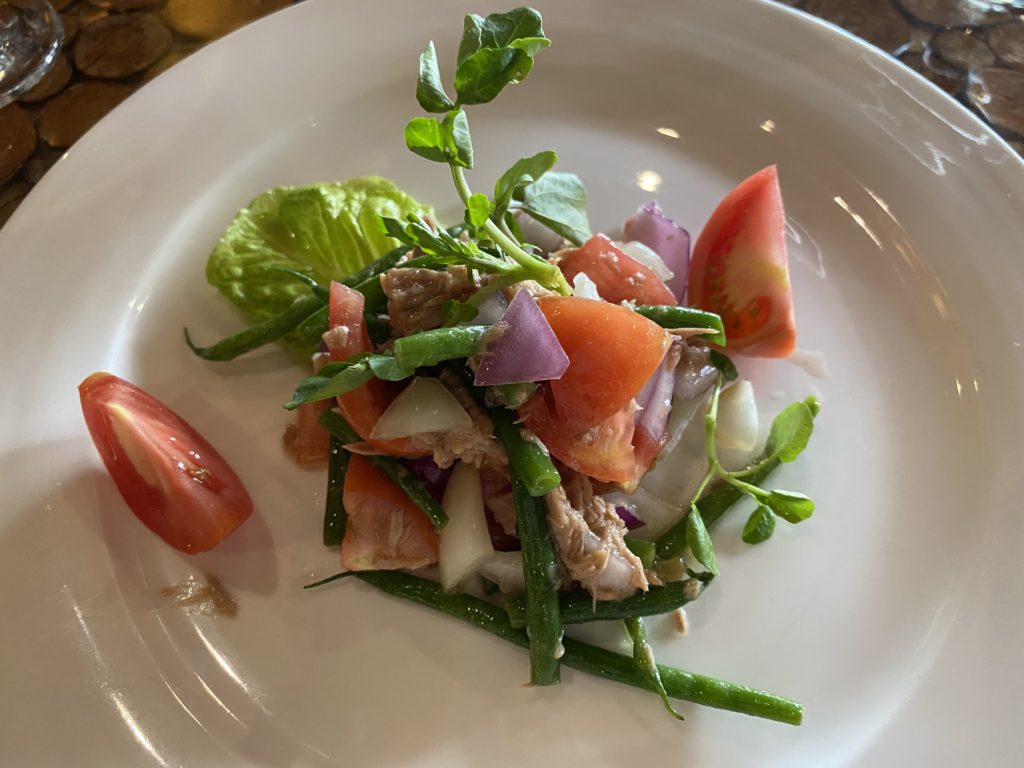 For our lunch today I ordered sinigang na salmon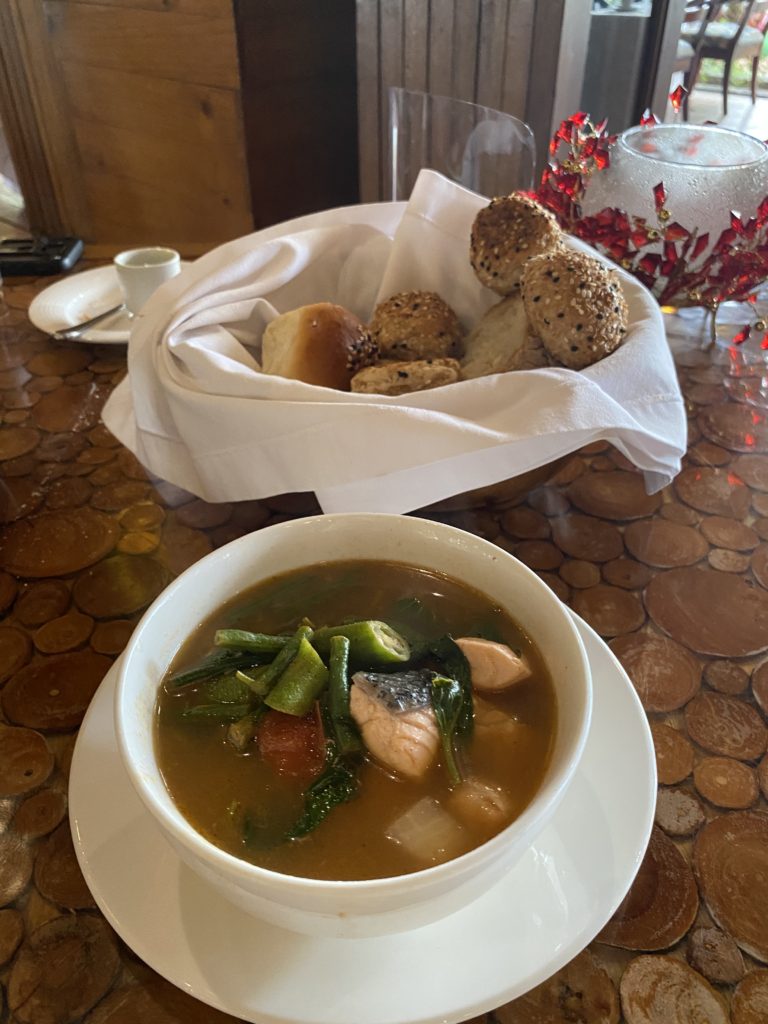 Edmund and I are so cute together when we are not fighting.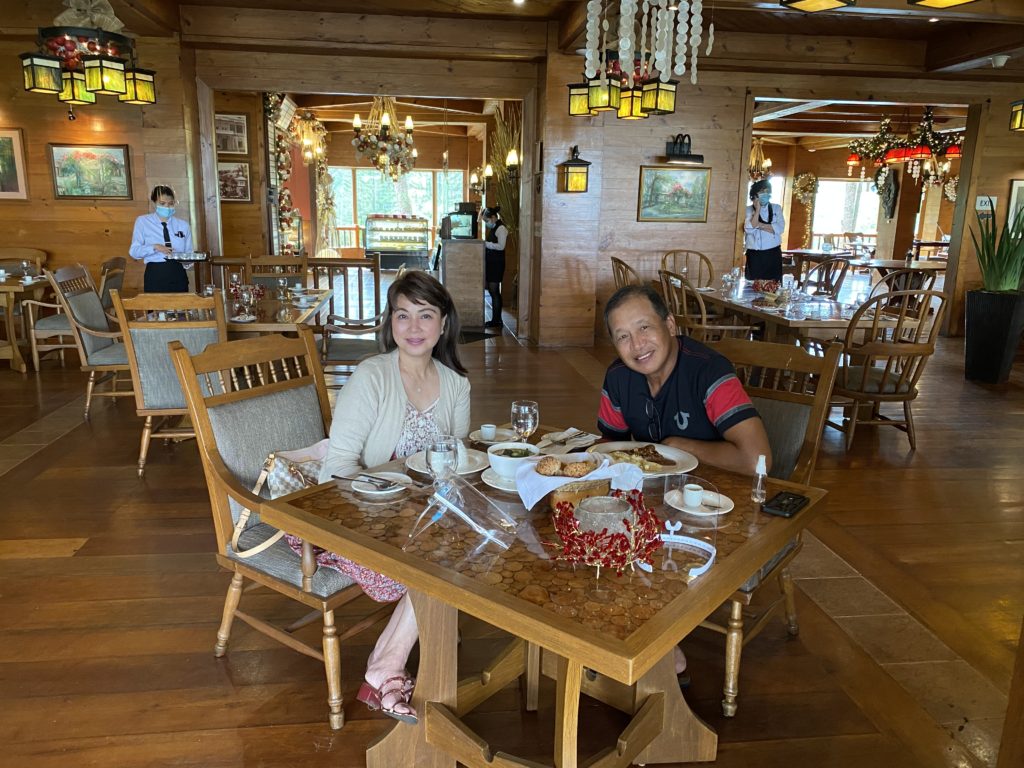 According to him we are not fighting, we are merely stressing a point that's why we raise our voices. Hmmm…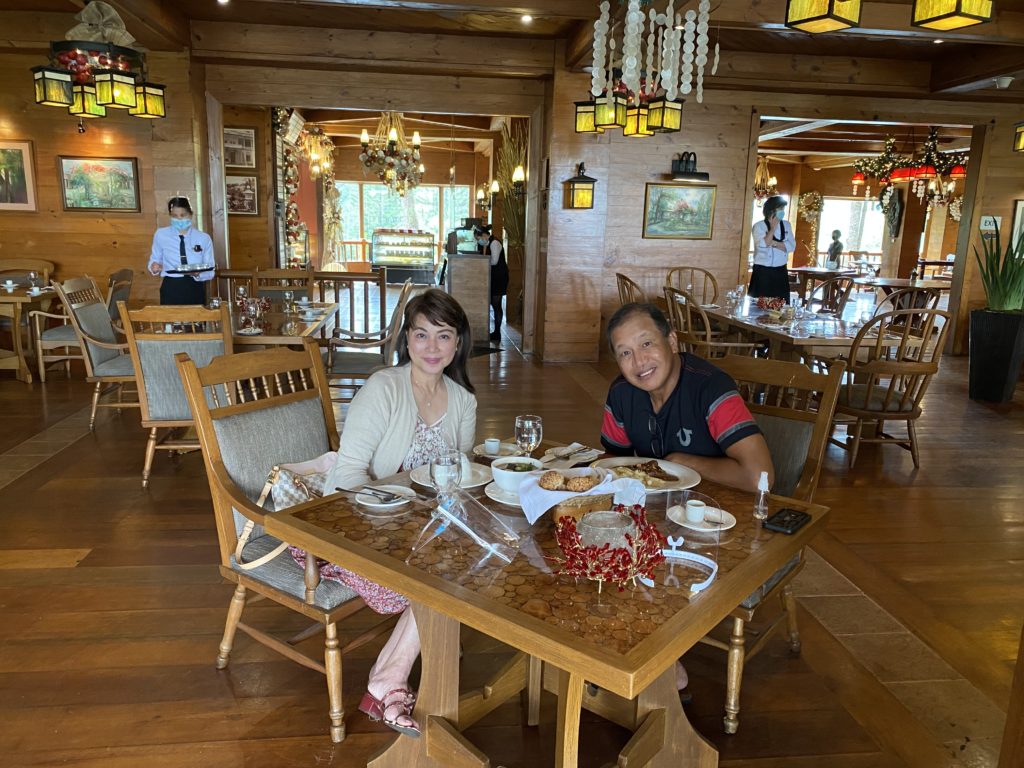 Tenderloin steak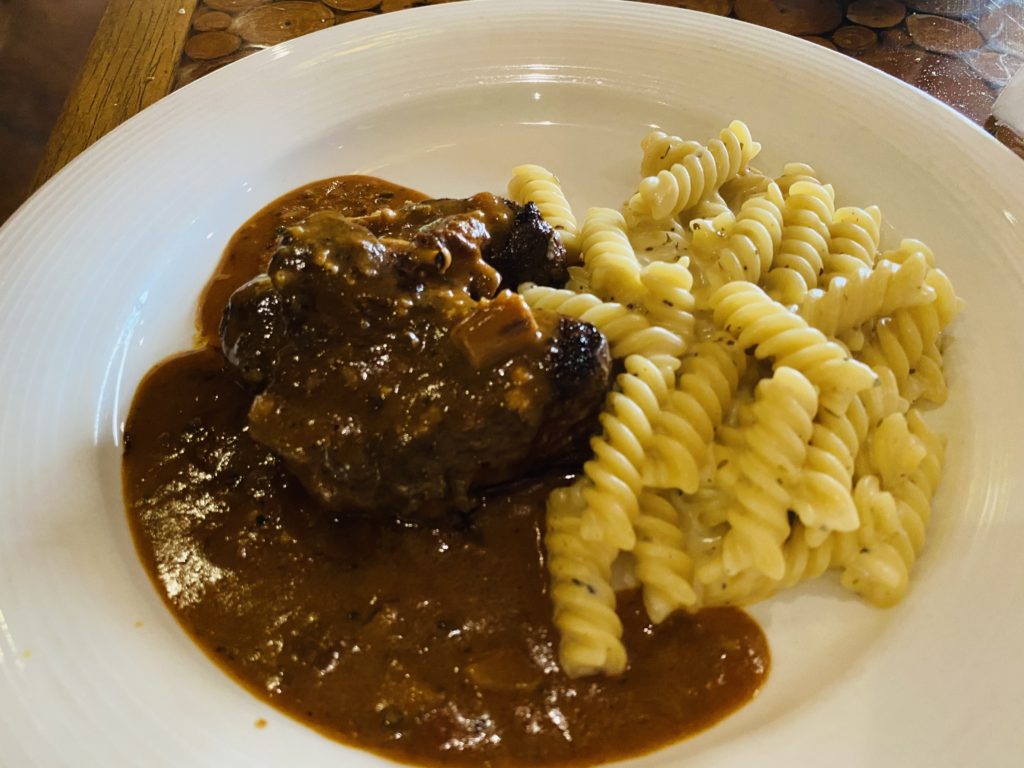 d