The church of St. Nicholas (Estonian Niguliste) was founded in the mid 13th century by German merchants. St. Nicholas is the patron saint of merchants and seafarers. in the 14th century, additional chapels were built. Major construction was undertaken in the 15th century when Tallinn was flourishing economically.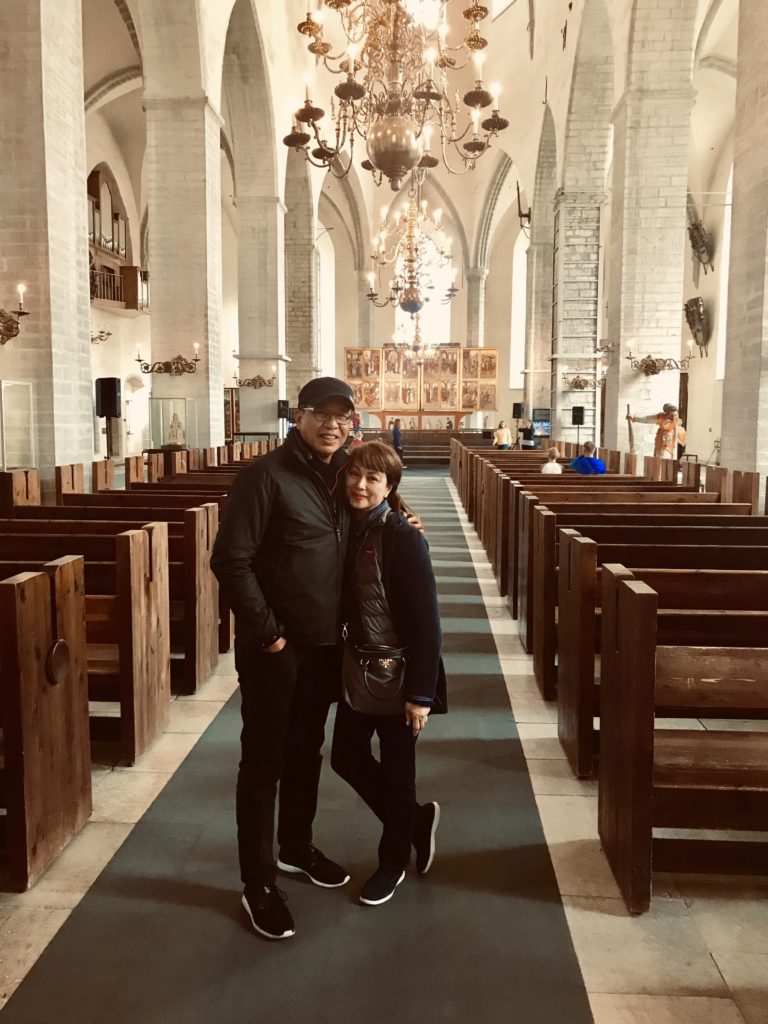 On the night of March 9, 1944, Tallinn was bombed by the Soviet airforce. St. Nicholas' church was burnt and lost a great part of its historical furniture (the pulpit, the benches, etc.). Reconstruction work began in 1953. St. Nicholas church adapted to meet the requirements of a museum and a concert hall and opened its doors to the public as a branch of the Art Museum of Estonia.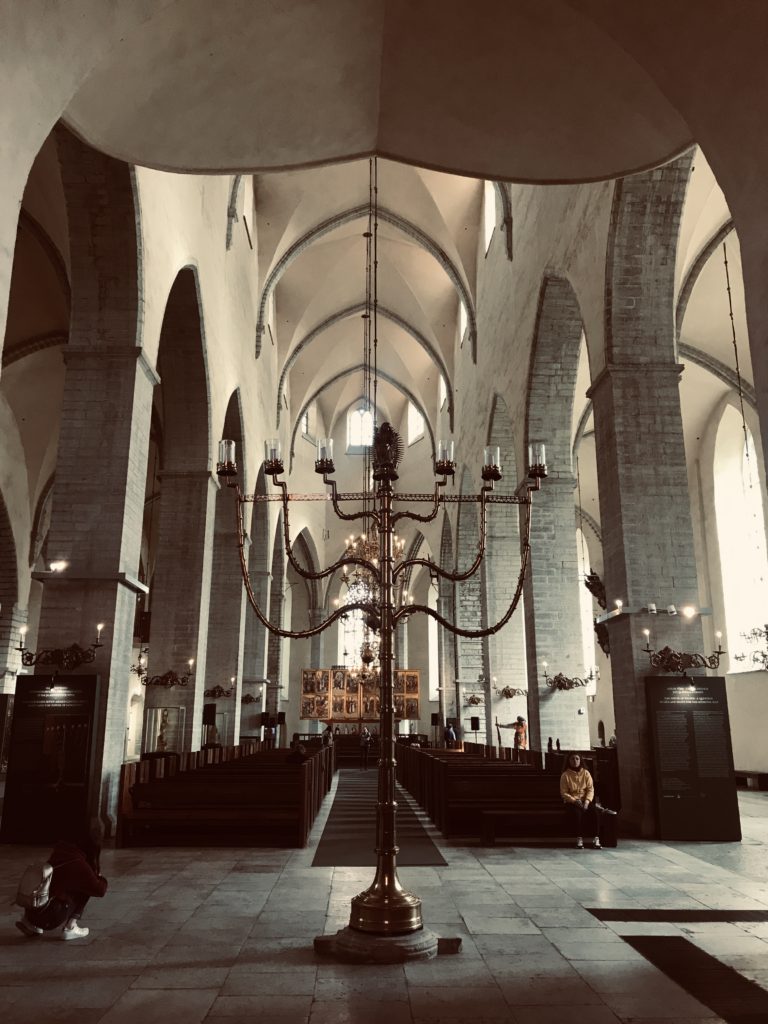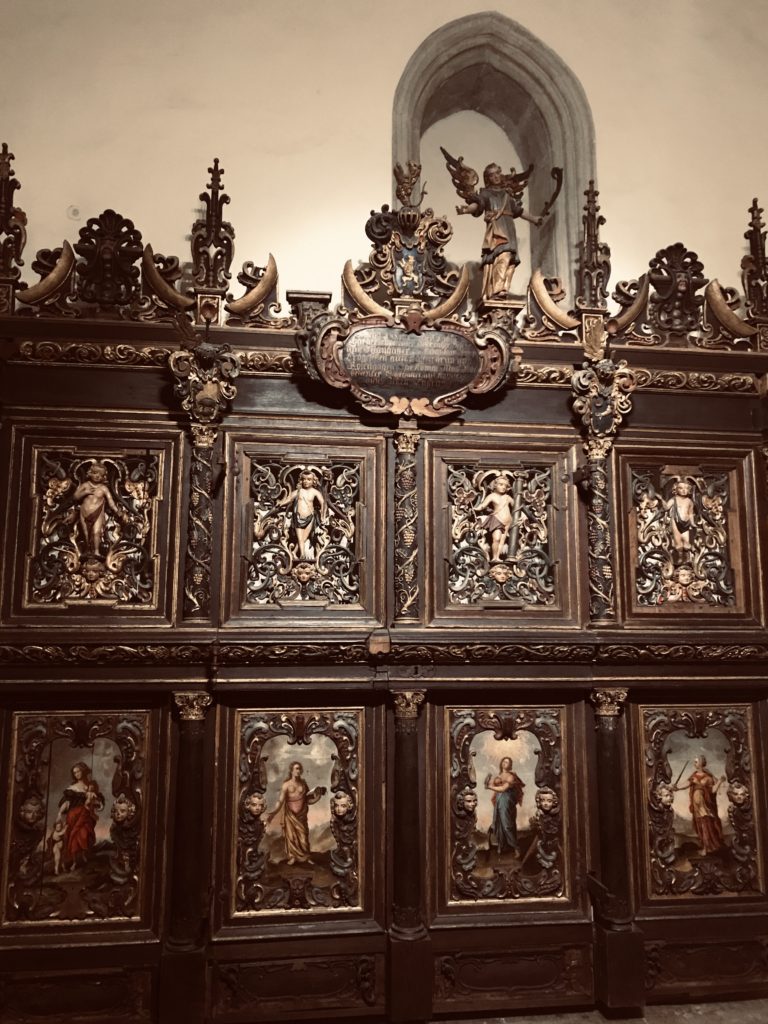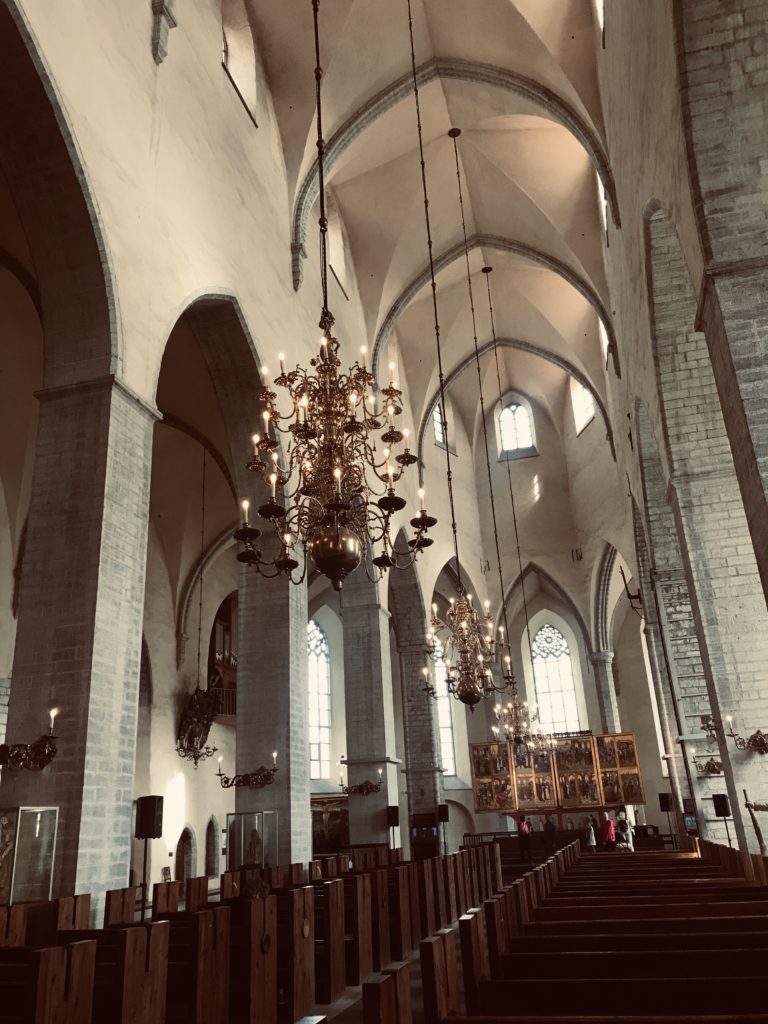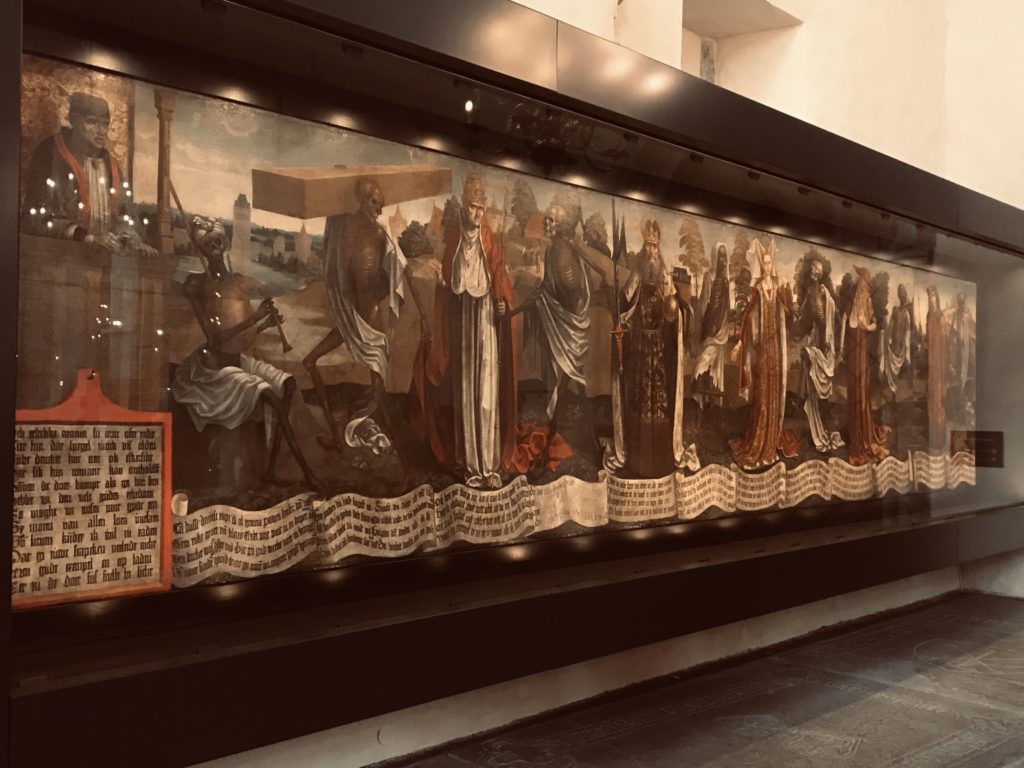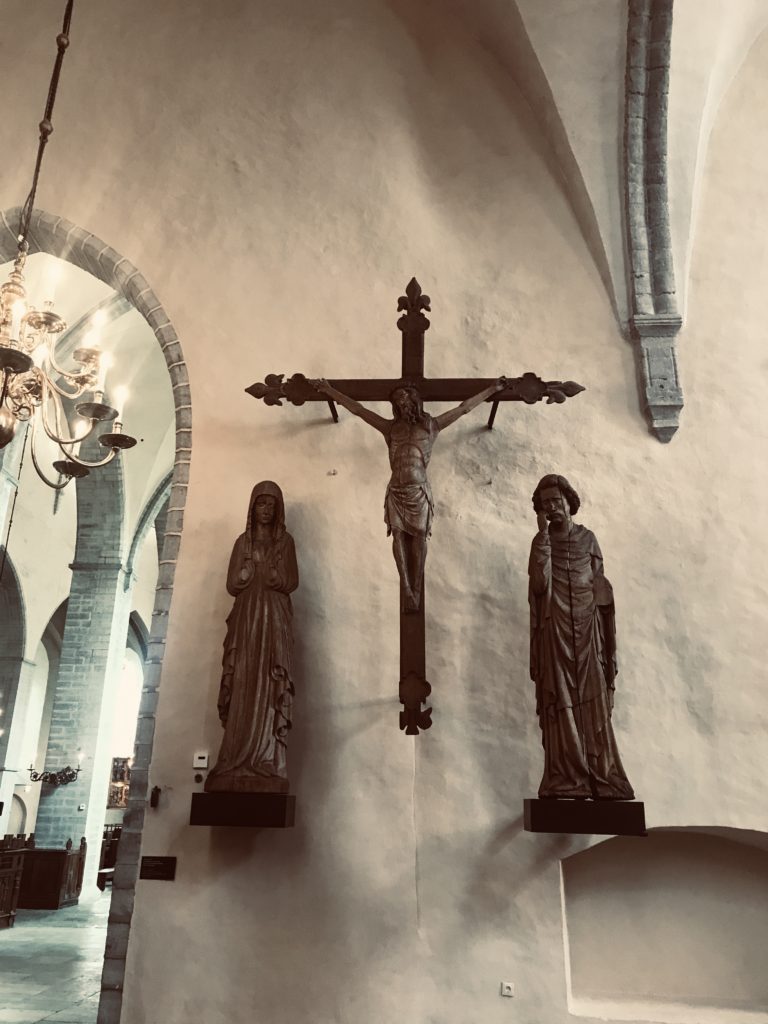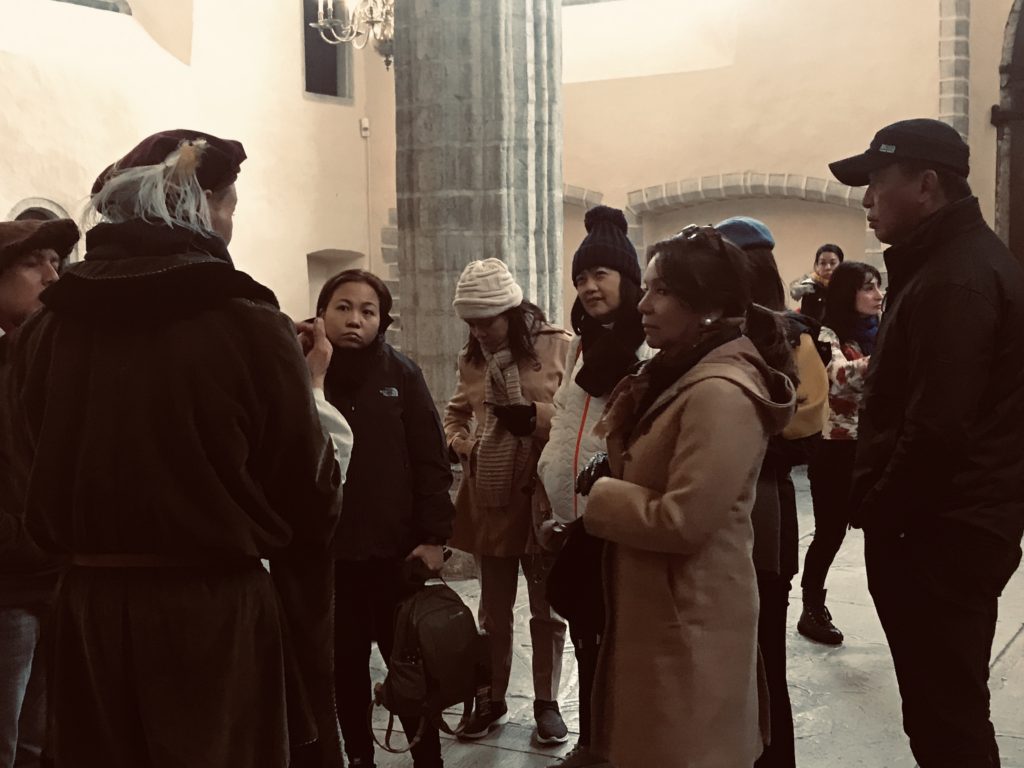 Creepy tombstones buried in the Middle Ages were all over the place. This one was Johannes Ballivi, a doctor in Tallinn who fell ill with the plague and died.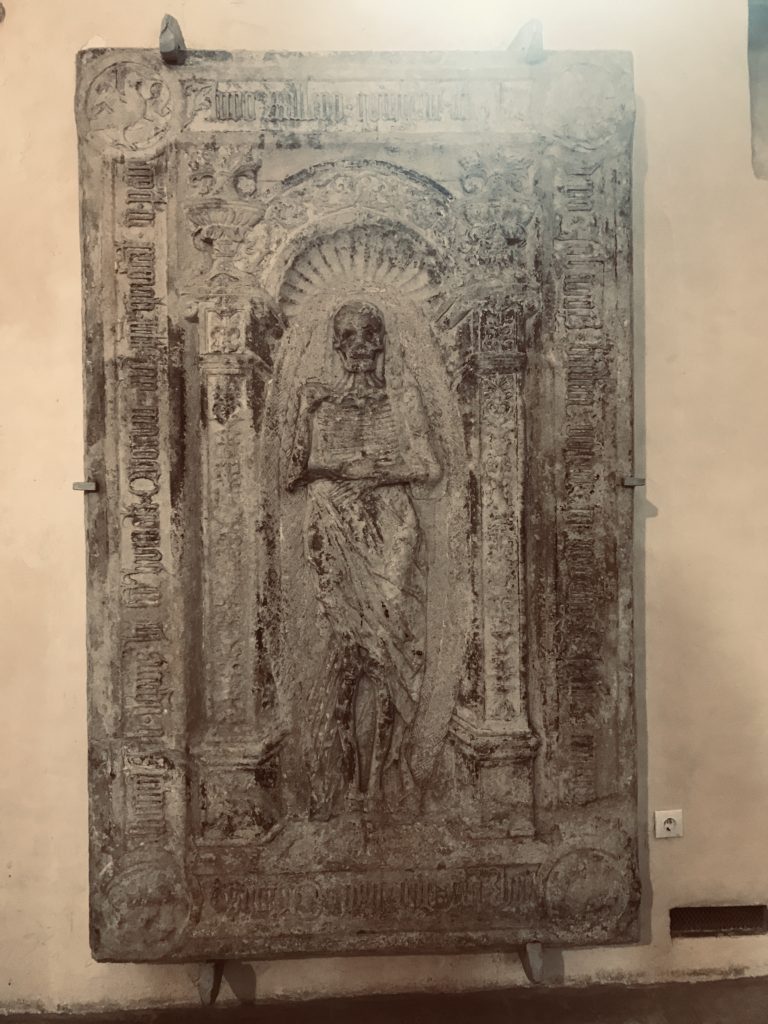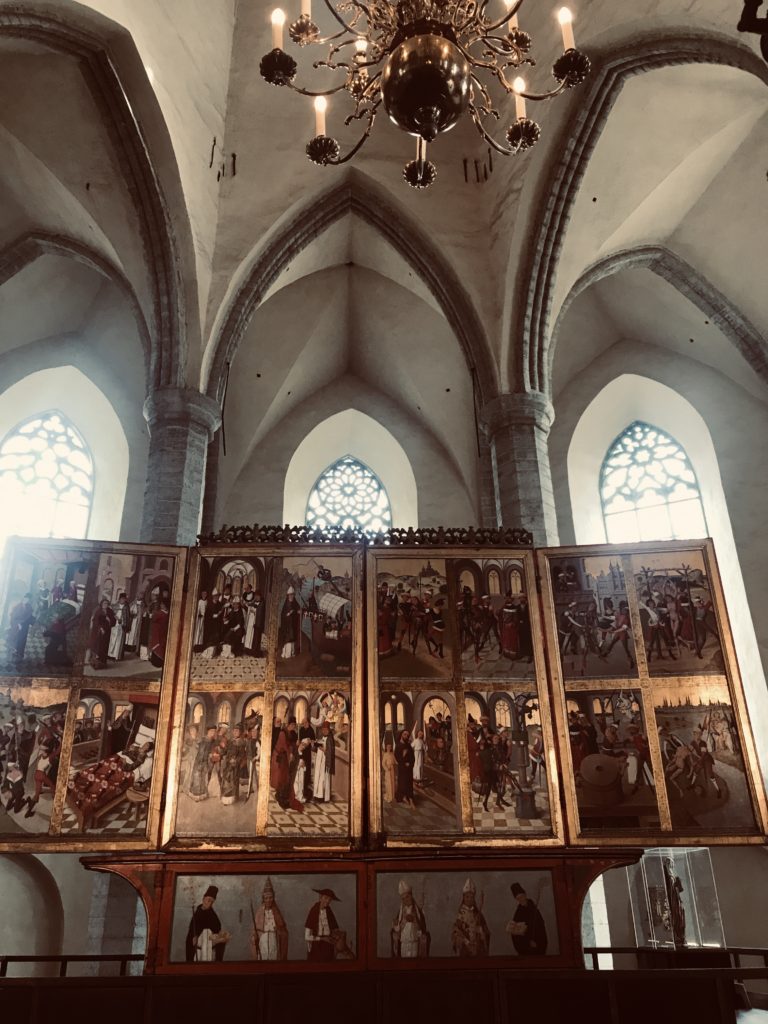 The Dance of Death (Danse Macabre) by Bernt Notke, was one of the best-known artists in Northern Europe during the late Middle Ages. In 1463, he painted a work on the same topic, about the universality of death, for St. Mary's Church in Lubeck, which was destroyed in 1942. This painting in Tallinn is the only surviving medieval Dance of Death in the world that is painted on canvas.