Dec 26
Edmund booked a courtyard room just like what he always did but this time I didn't want to because nanay ko, wala akong katahimikan.  It's always noisy on that side of the hotel.  It faces the restaurant,  I could hear the kalatog ng pinggan,  people laughing, and the giant waterfalls is one noisy creature.
We chose a room facing a forest (kuno) with tall pine trees.  The minute we entered the room,  I already felt it was a good decision.  What peace and quiet.
The hotel's customer service on duty brought us to our room.  She took time explaining to us the new normal–  no more automatic daily room cleaning, etc.    She abbreviated some of the words like make-up room is MUR,   upon request is UR,  para syang nagte-text.
Unlike before, there were no more welcome goodies in the room like fresh fruits tray, chocolates, and hot moringa tea.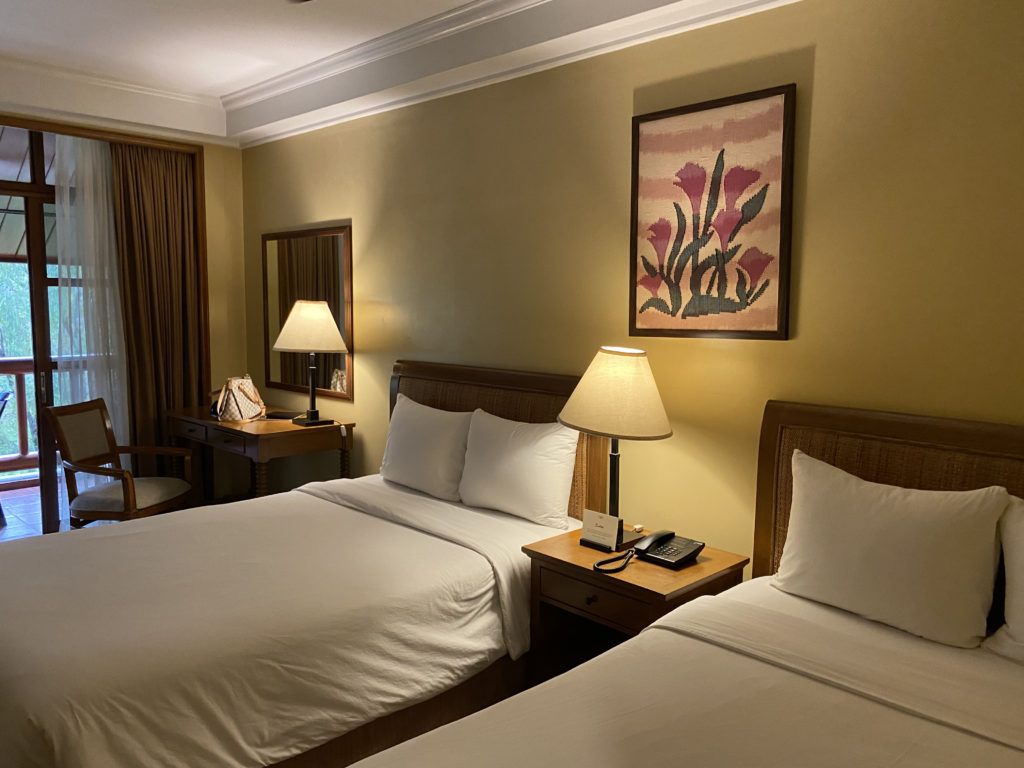 The balcony faces the side parking and the beautiful pine trees. Baguio has lost most of its forest cover due to the construction of buildings and houses.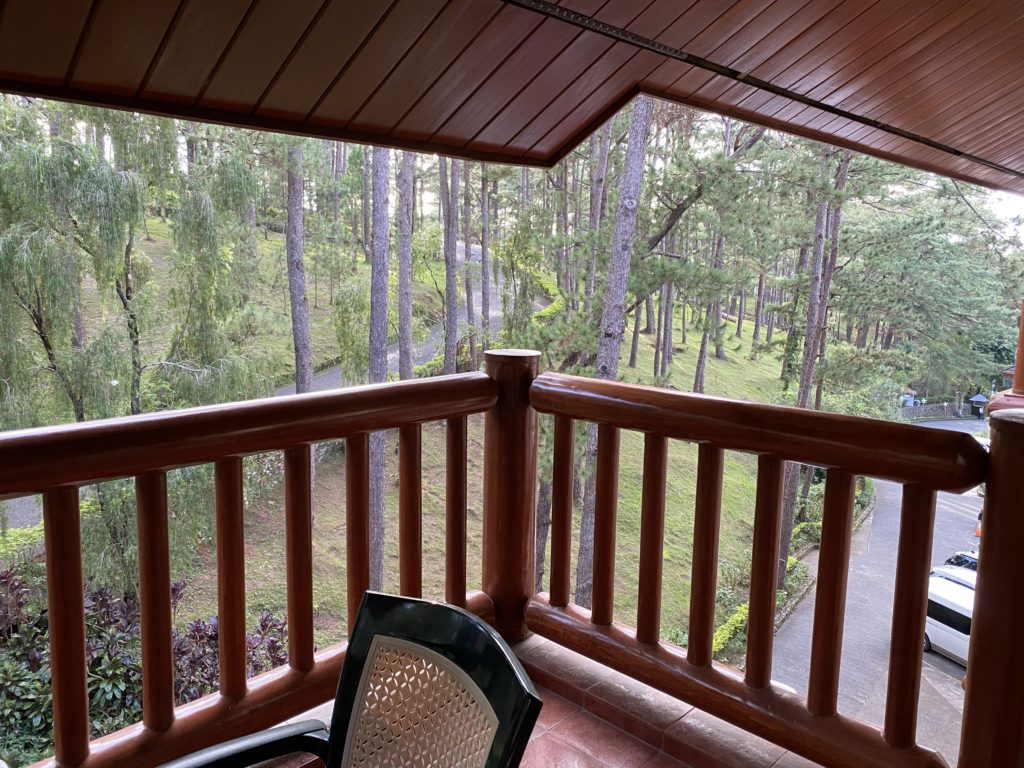 Trying to learn how to take a selfie while in front of a mirror.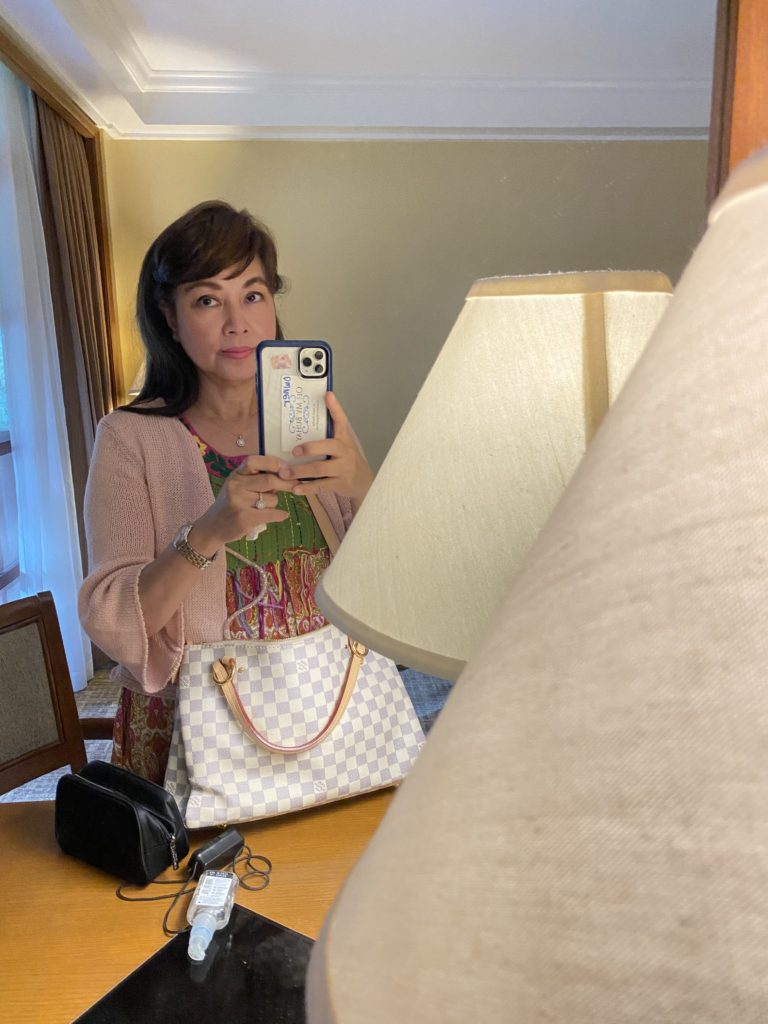 Go go sago, let's go down and look for food.