Dec 26
After driving for almost 4 hours we no longer wish to ride the car again just to look for food so we decided to just eat here at the hotel's restaurant, Le Chef.
They no longer have a la carte, only set menu.  P1,300 per person ++ complete with choices of salad, main, dessert, and cofee or tea.
I was happy with my choices.  For my appetizer,  I had russian (apple) salad with grilled prawns.    5/5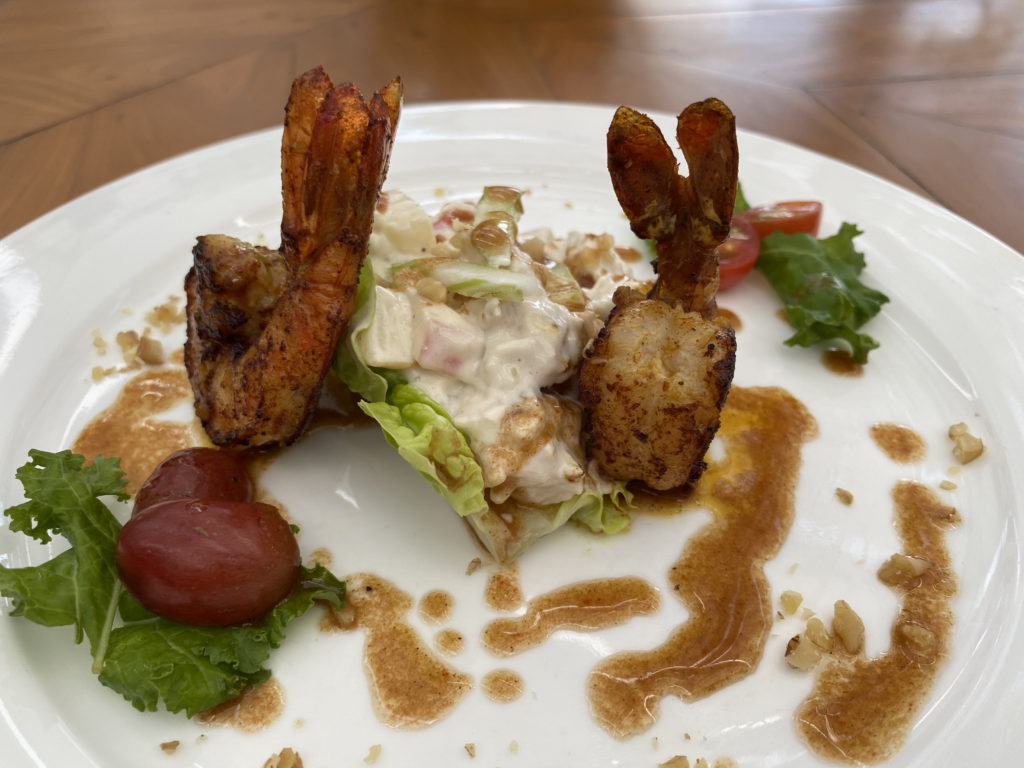 g  Edmund and I both had steak with mashed potato.  It was tender and delicious.   5/5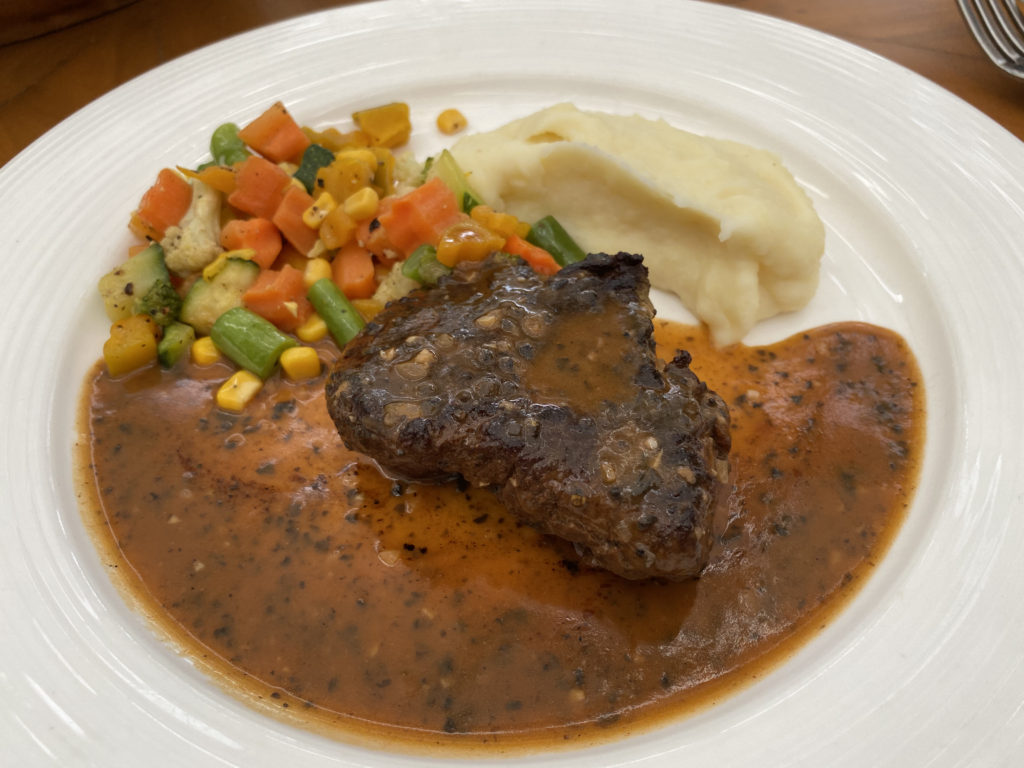 I had flambe   5/5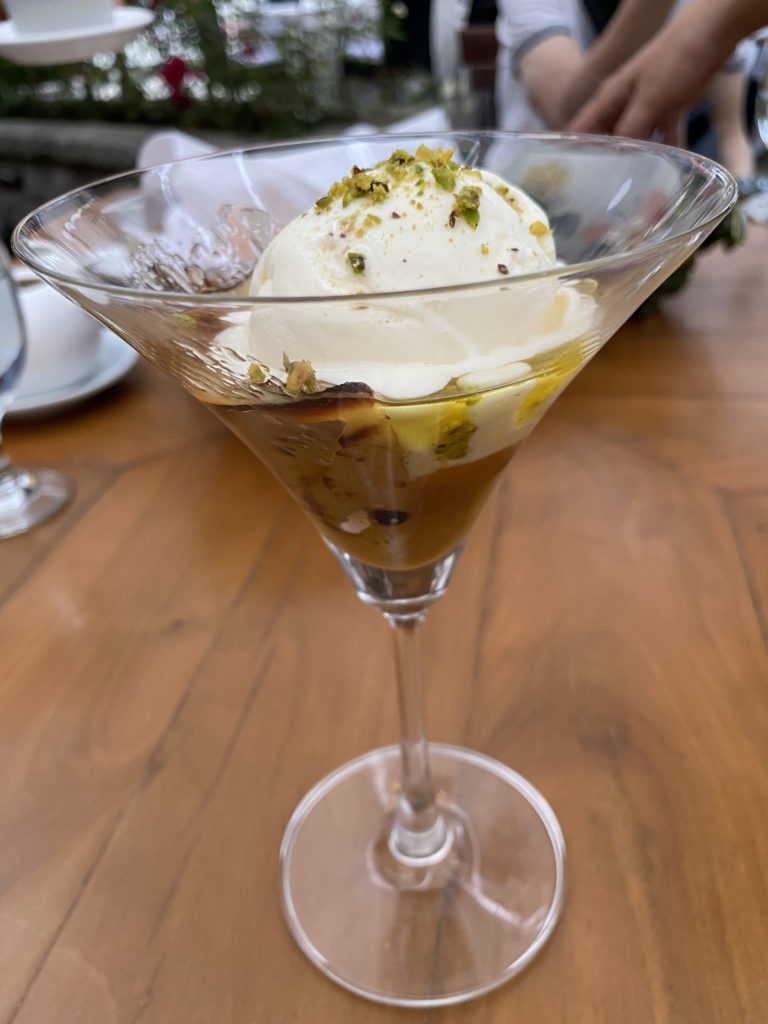 The newly-weds came by to greet us.  They arrived in Baguio a day earlier and are staying at Baguio Country Club with Derrick's whole family.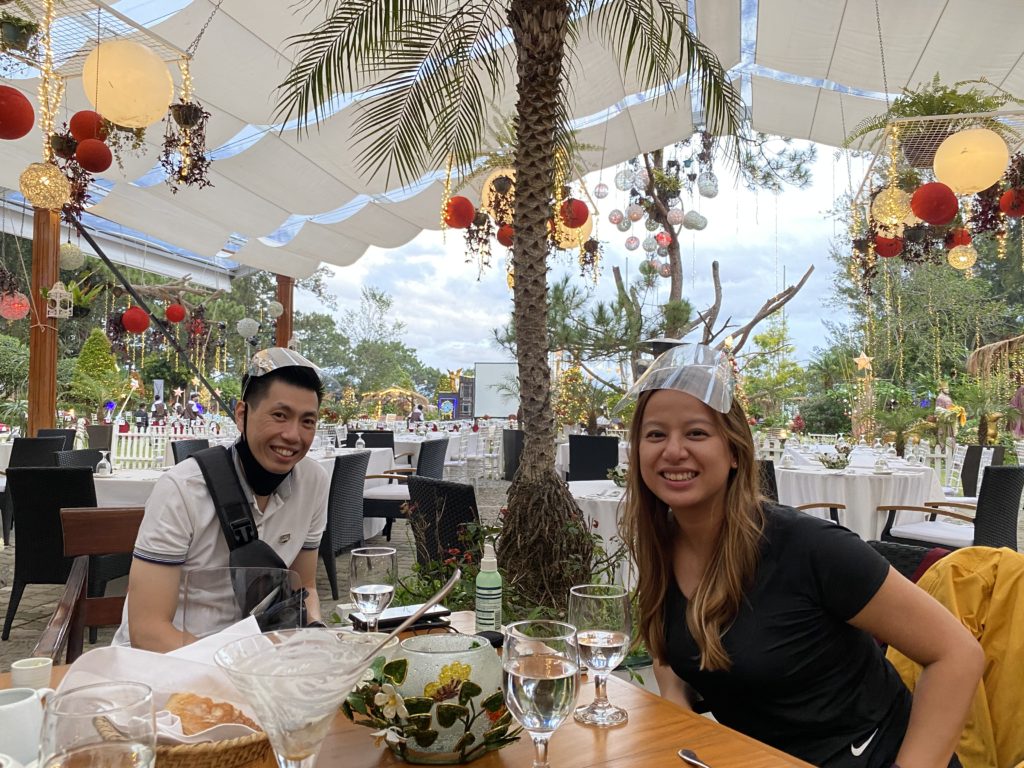 j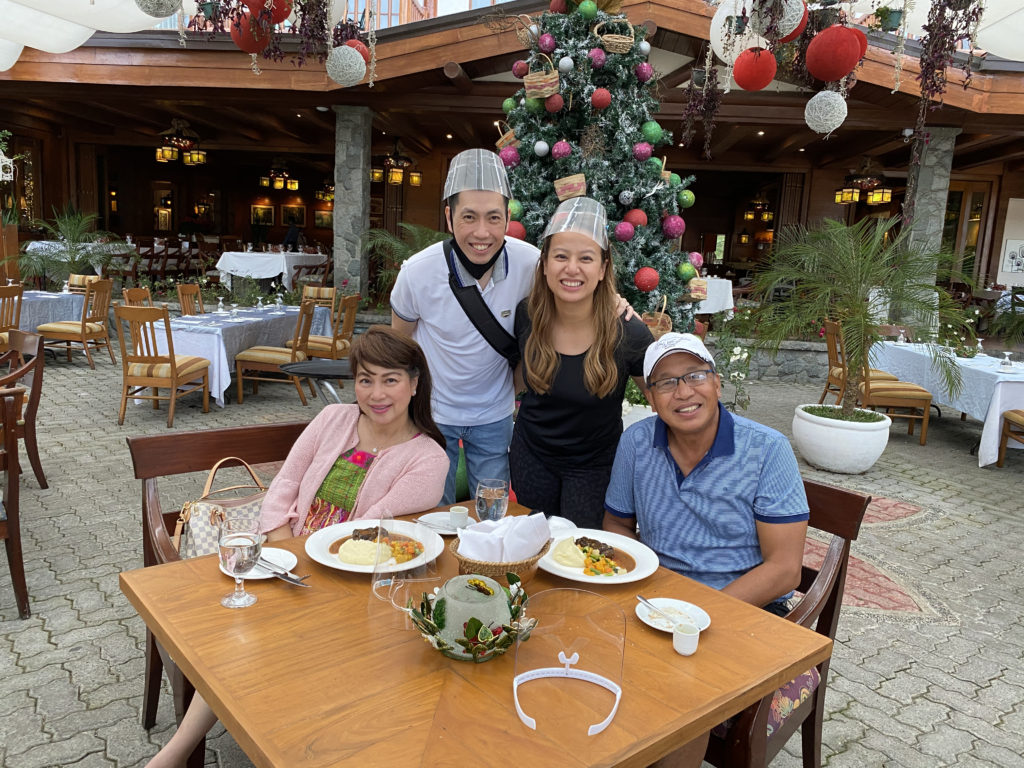 Nice jacket anak.   Parang winter na winter.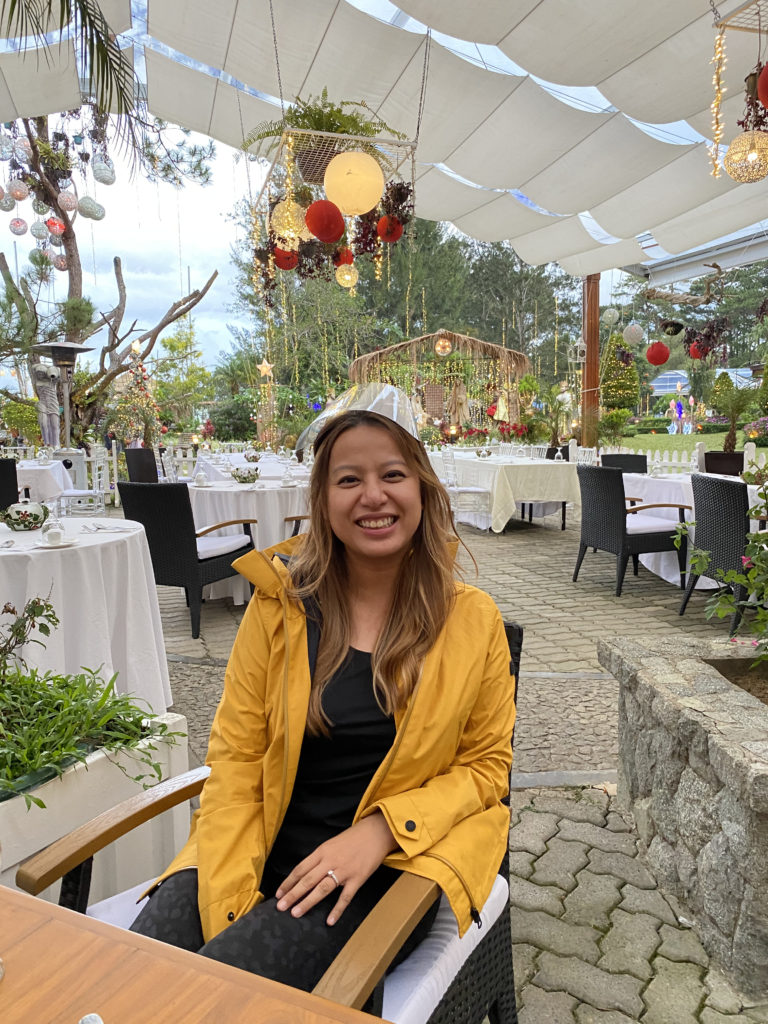 Manor is fully decked for the holidays.


Belen!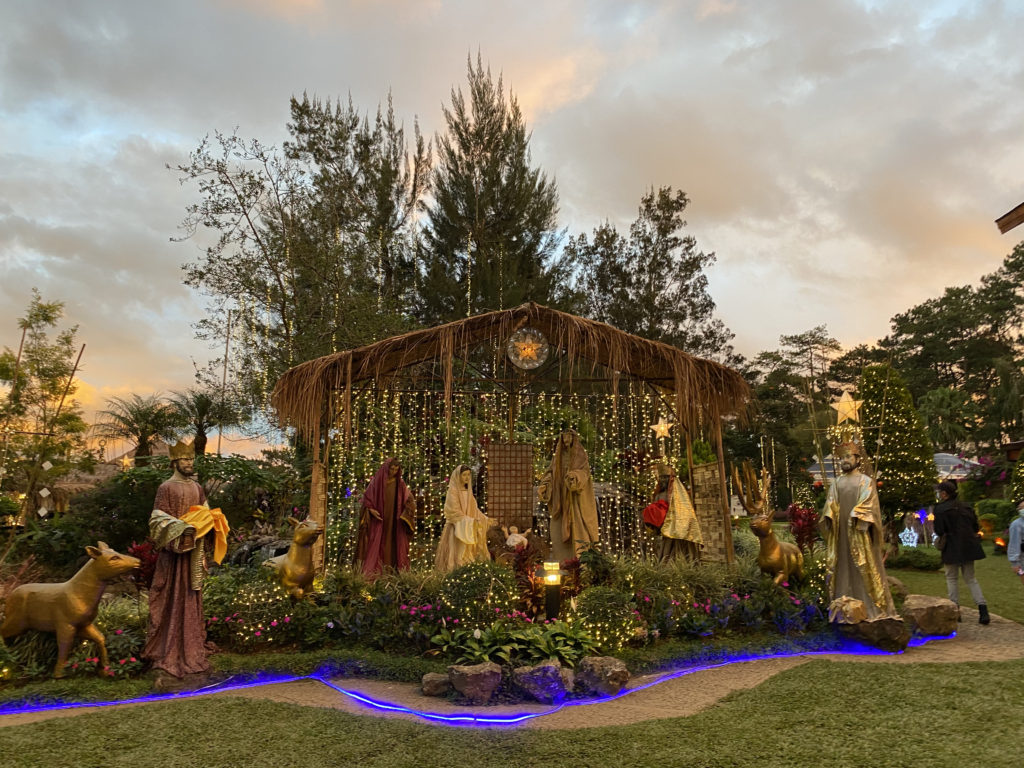 I was taking a photo of the sky.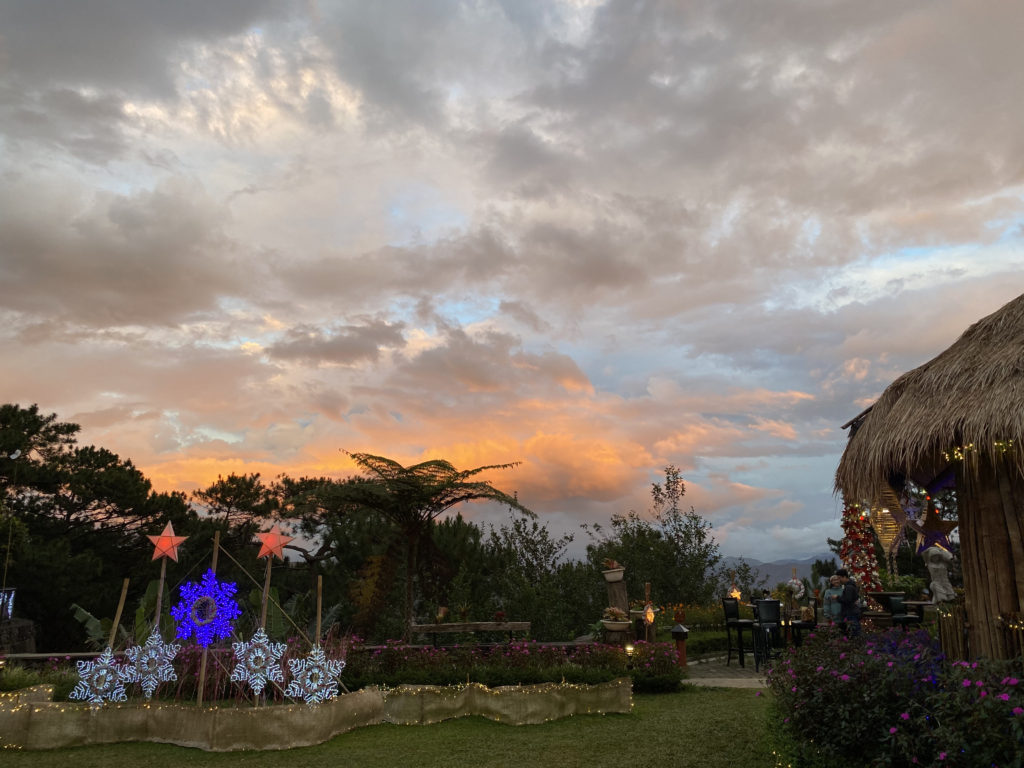 o  Big bahay kubo selling Igorot items, souvenirs, and food.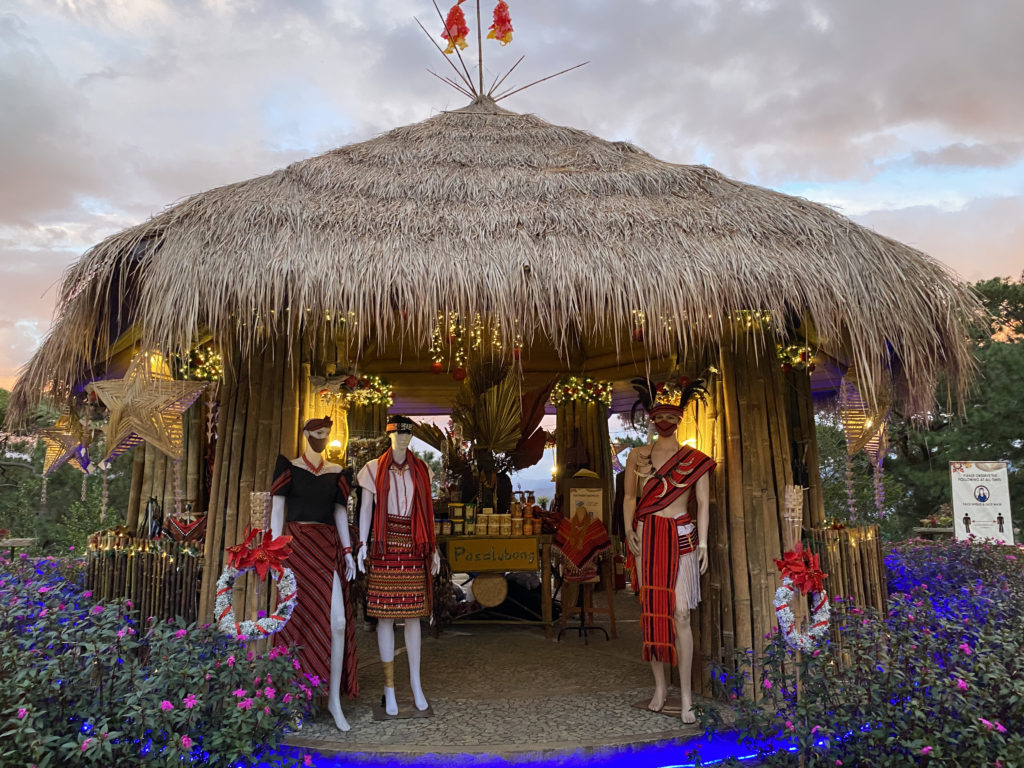 p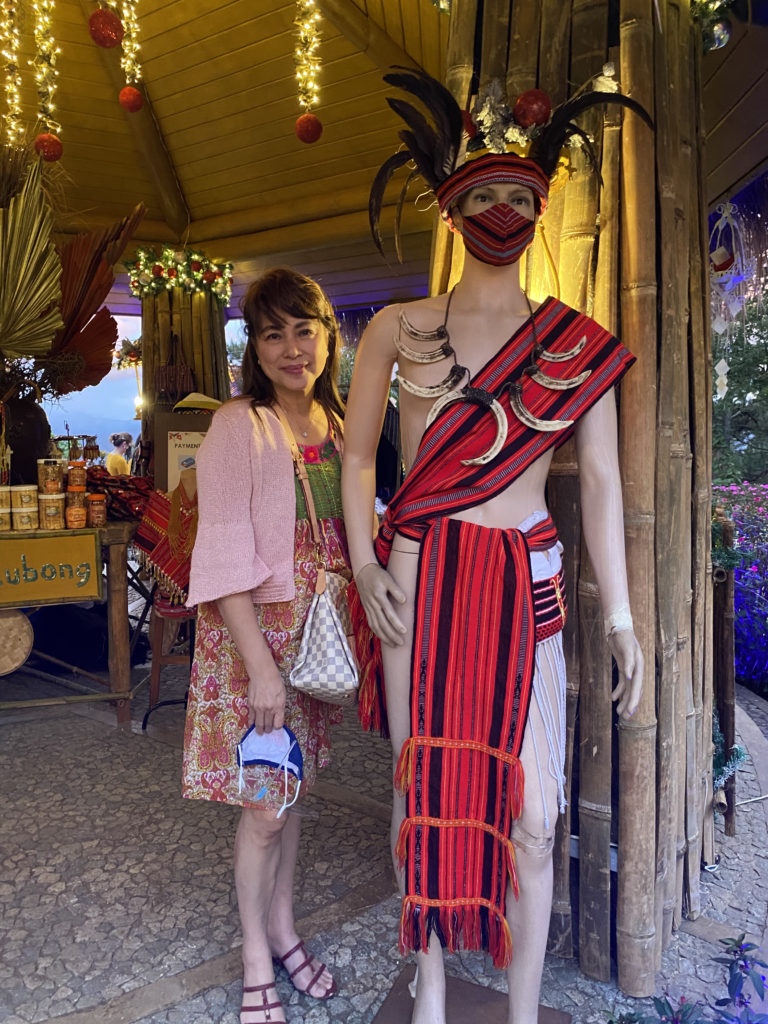 q  Actually we just found the sky's colors beautiful  so we took this series of selfies.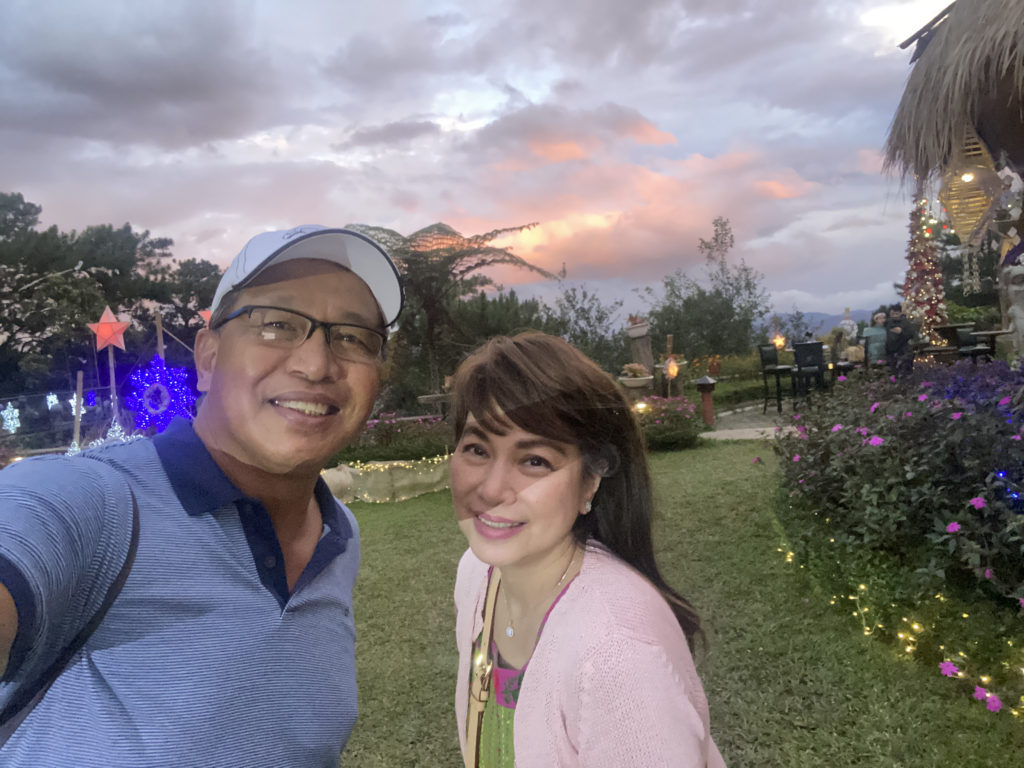 r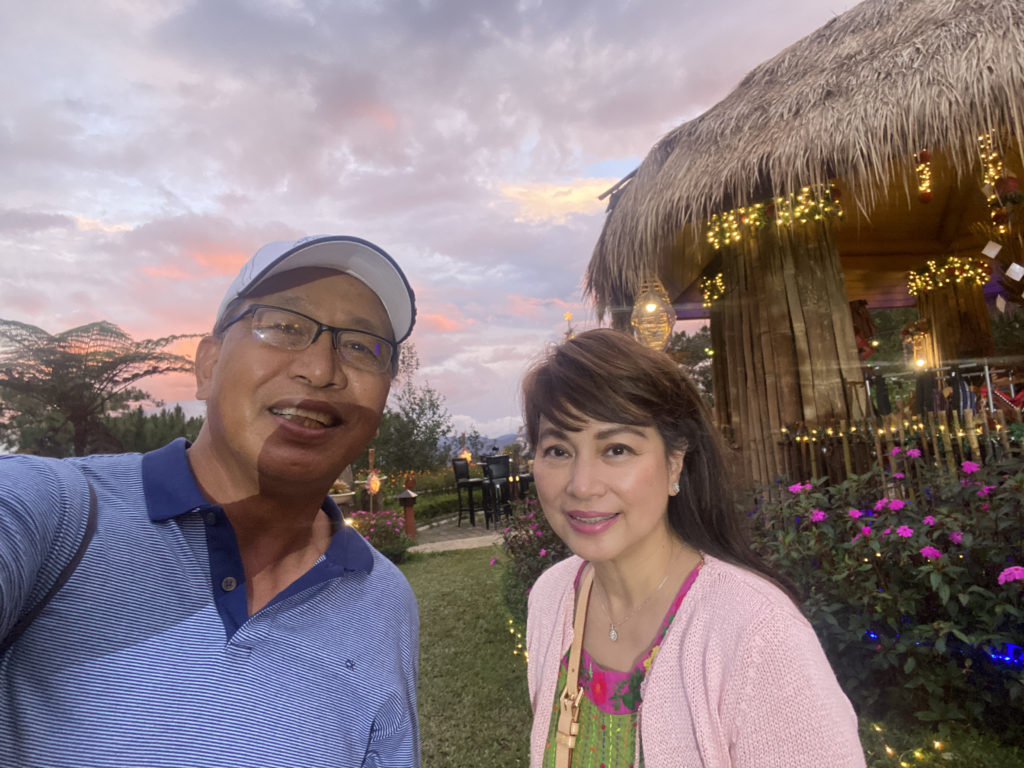 s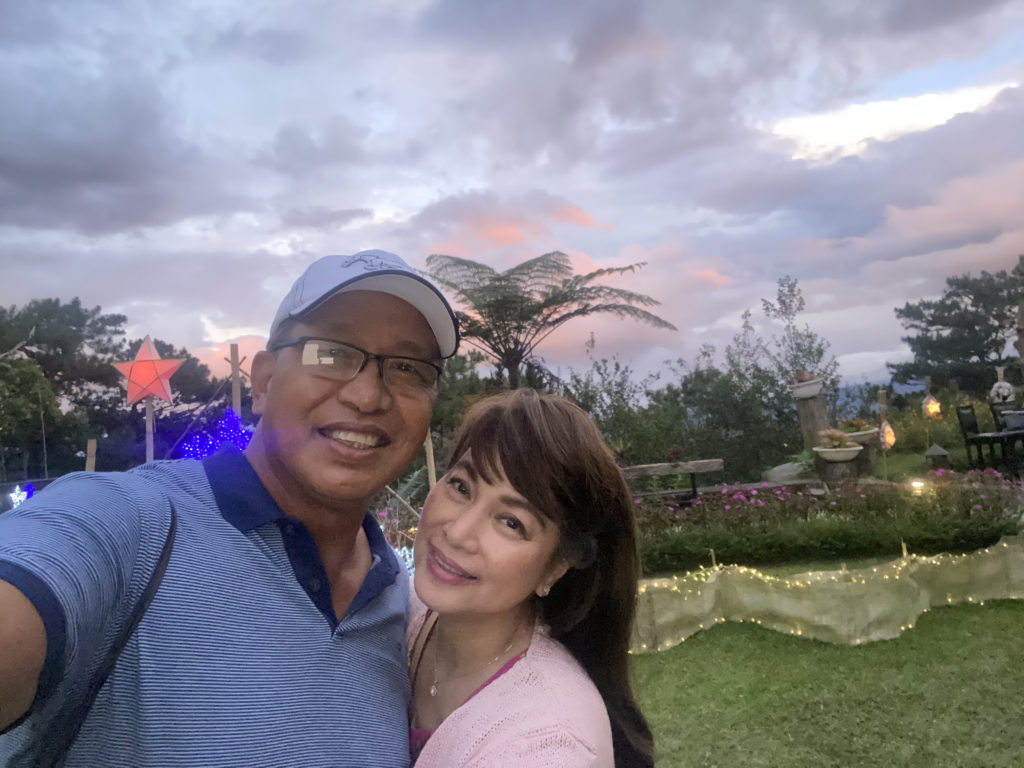 t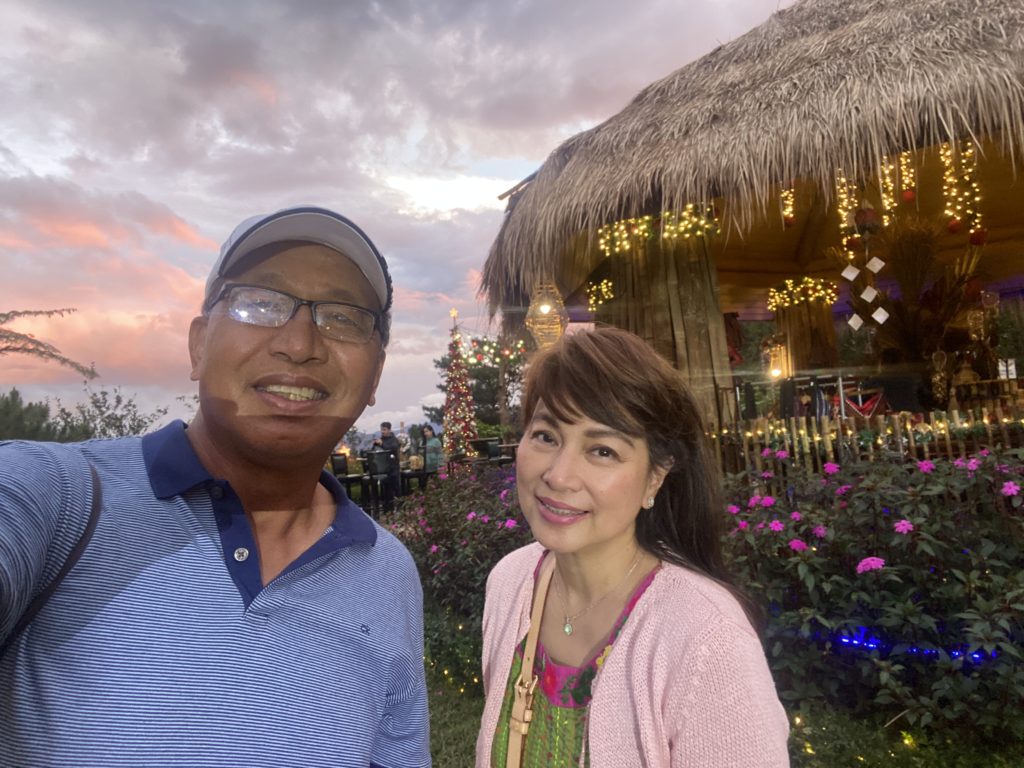 My holiday date since nineteen forgotten.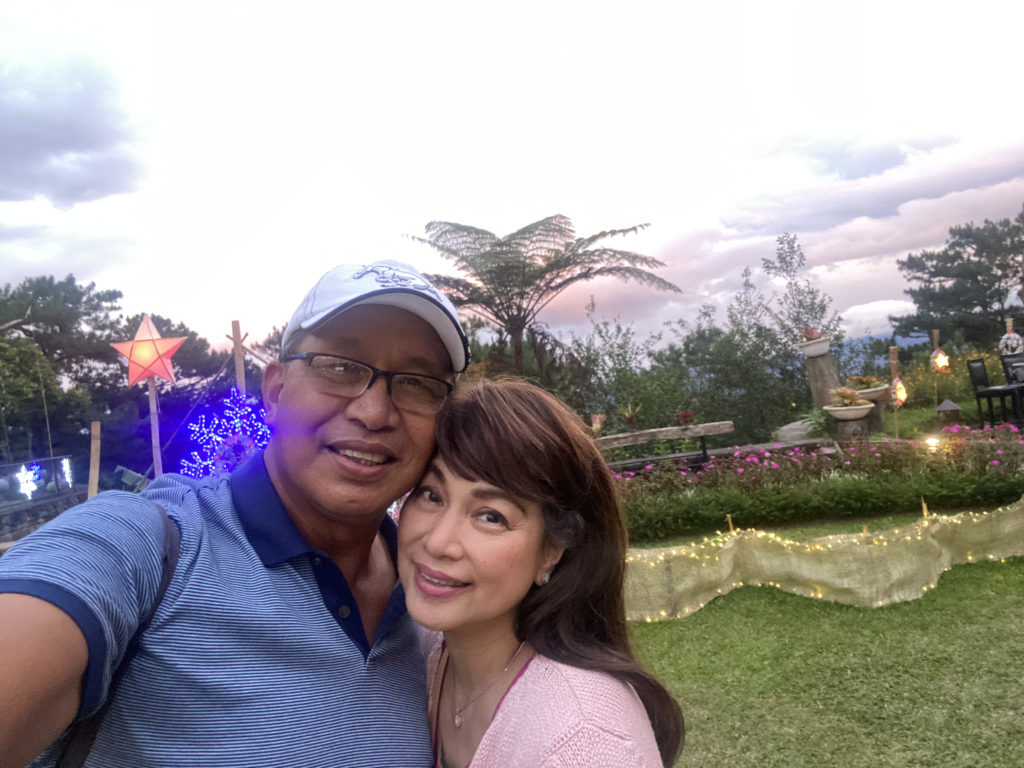 v

The hotel staff were setting up the stage, and this large screen.
A—–"Tart may concert yata"
E—- "Alam ko yan, yan yung Japayuki"
A—– "Japayuki?"
E—–"Jaba… jabayuki!"
A—–"Hah? Ano'ng  jabayuki?"
E—–"Yung mga shadows"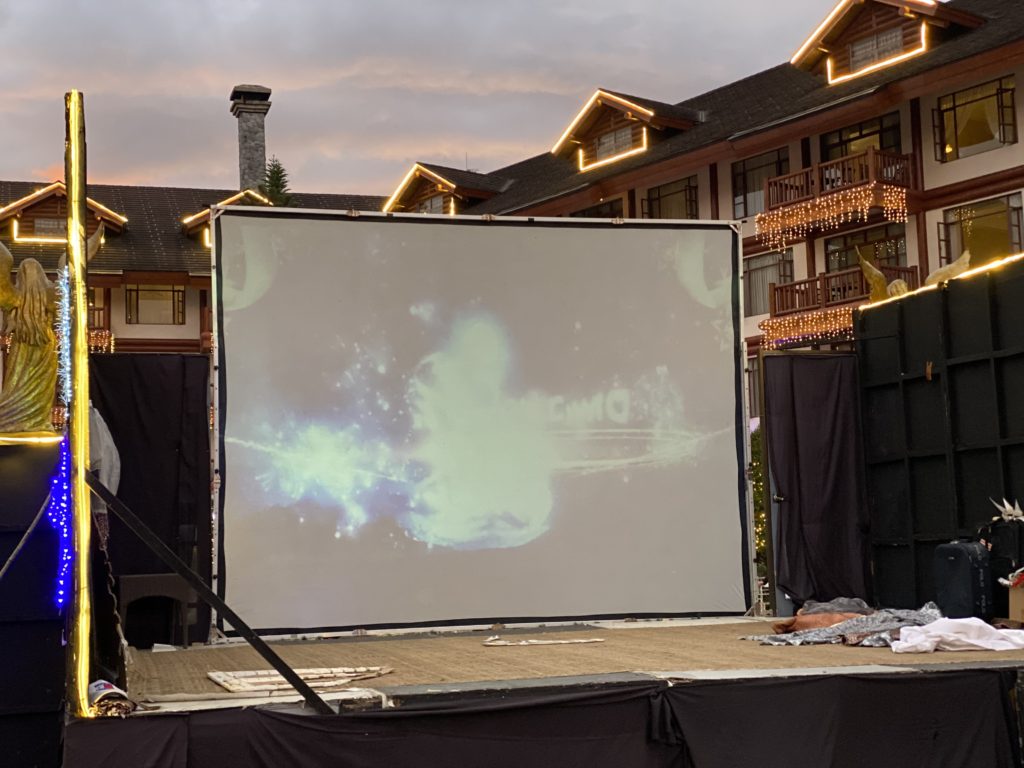 Sometimes I can't even recognize myself.