Dec 26,  Baguio
The incumbent mayor  of Baguio City, Hon. Benjamin Magalong, is doing his big share in keeping his constituents and visitors safer from spreading the dreaded virus by imposing a travel pass with covid negative test result.
Upon reaching Baguio, the check-point directed us to enter an unfinished building which according to the residents belongs to Senator Manny Pacquiao and is temporarily being used as processing area for incoming visitors.
Follow directions,  this way…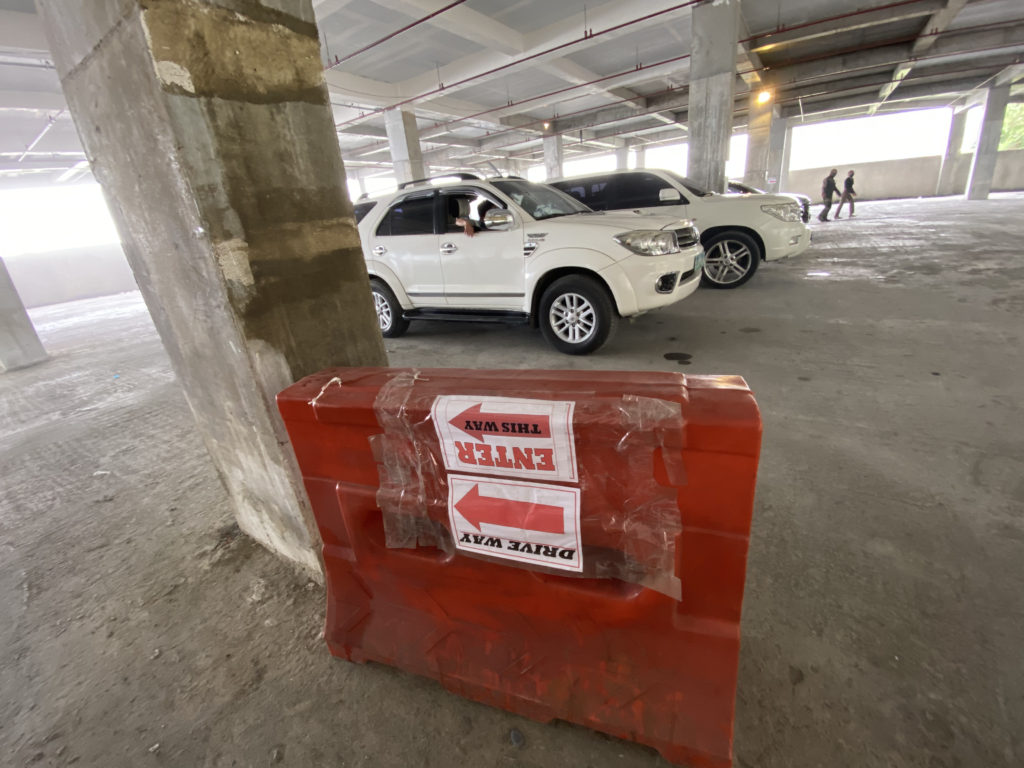 I hope there are no falling debris here.
I just waited in the car.  Edmund submitted our negative Covid  test results, ID,  and hotel booking, plus meron yatang processing fee.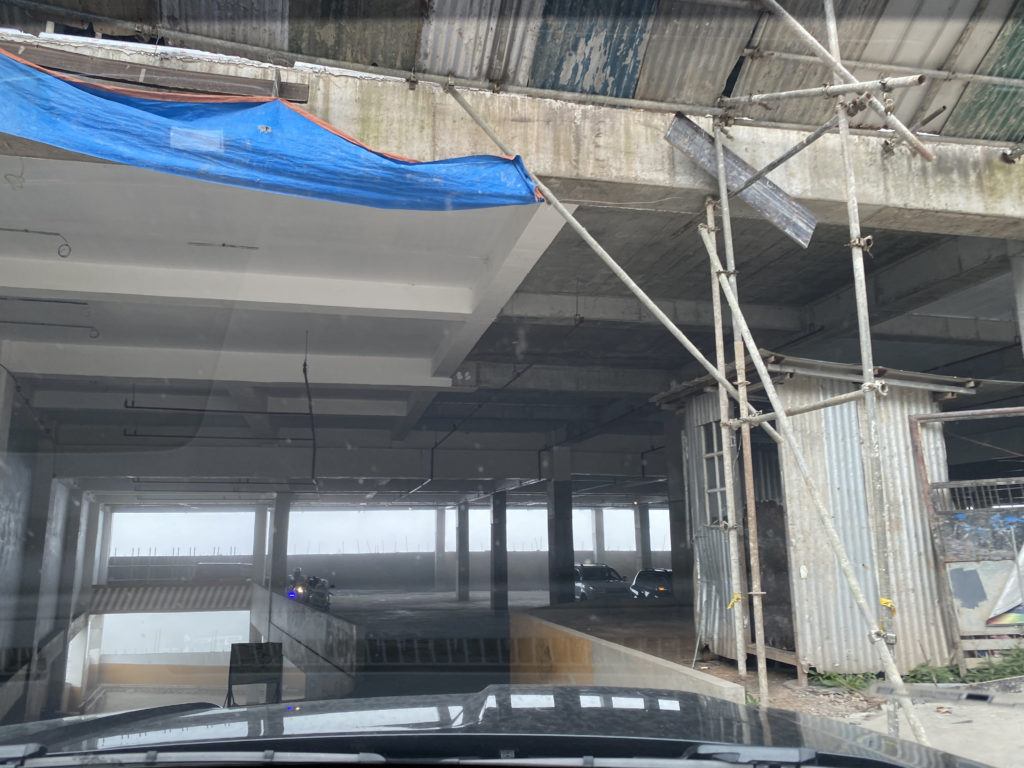 They have portable toilets but I was afraid to use them, baka unsanitary.
A—- "Tart hindi na yata ako aabot"
E—- "Kanina pa dapat… kung kailan aalis na tayo…"
A—- "Bilisan ko lang"
I spotted a coin lying on the cemented floor. I picked it up and held it with my left hand.
A— "Miss may bayad ba? Magkano?"
Toilet cashier —- "Limang piso"
I looked st the coin I found on the floor, eksakto limsng piso! Swerte.
Nakakatakot yung toilet, ang laki ng butas, feeling ko masu- shoot ako dun. Nay ko, namatay sa bantot!
a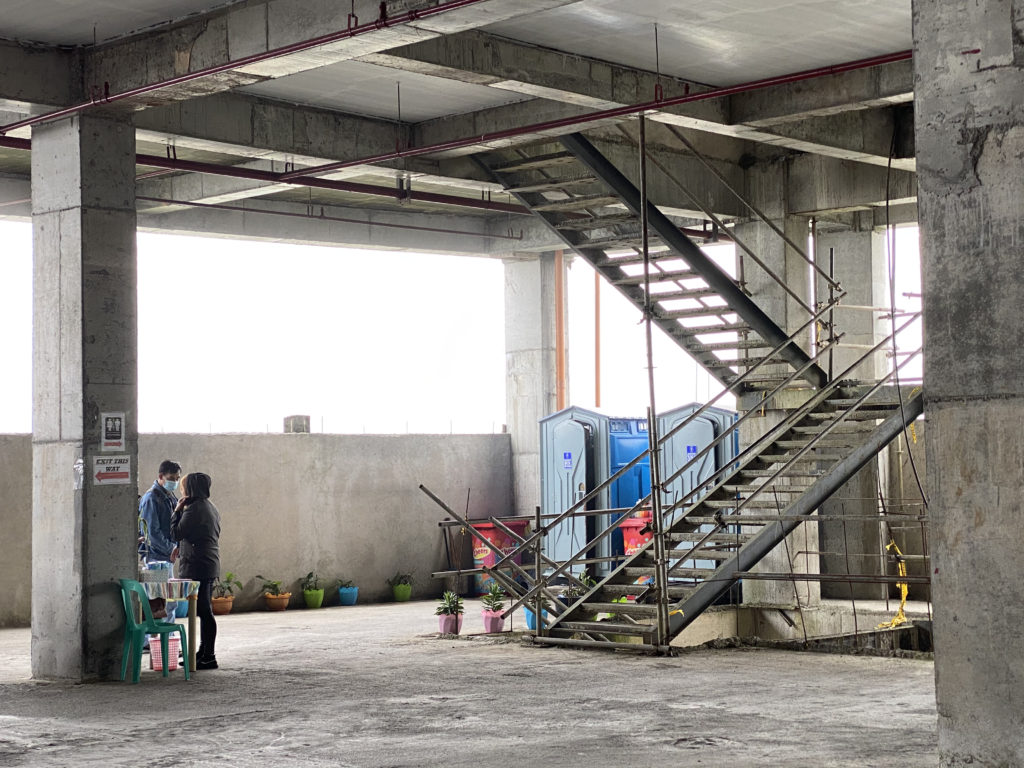 I went back to the car. The female officer approached our vehicle and told Edmund how come our plate number was different from what had been previously registered. Edmund explained that we switched cars with my daughter.
She glanced at me and said —-"ay ang ganda naman ni mam"
I smiled to scknowledge the complement but I was wearing a mask. Edmund said –"oh happy ka na maganda ka raw. May partida ka pa nyan ha, naka mask ka pa". Sabi ko na nga ba mas maganda ako pag naka mask and face shield.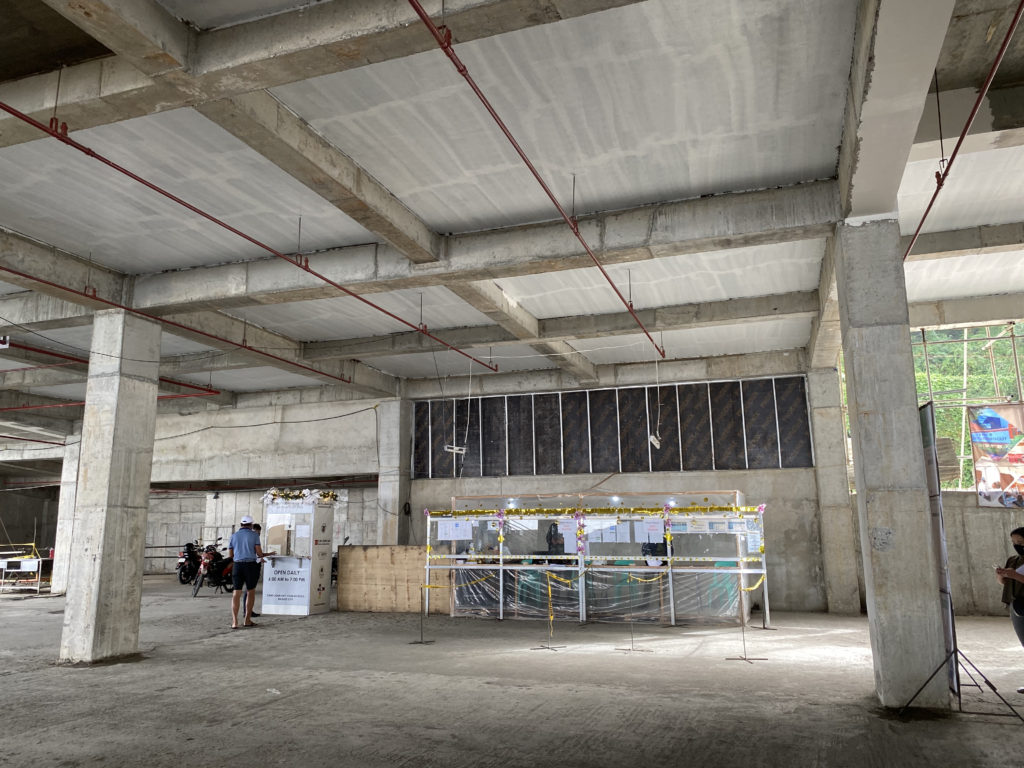 A guy on a motorcycle escorted us to the convention center where the health clearance would be issued.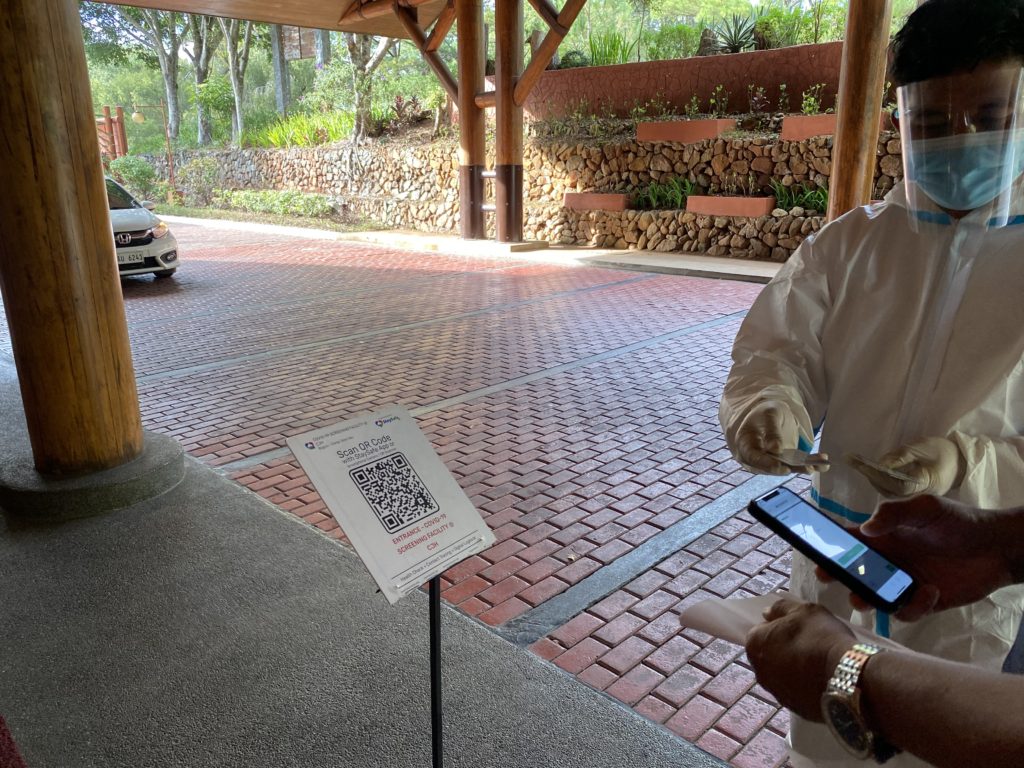 Hand-wash  station at the building entrance is useful and helpful. I'd rather  wash my hands with soap and water than smother them with sticky sanitizer gels.   Malagkit.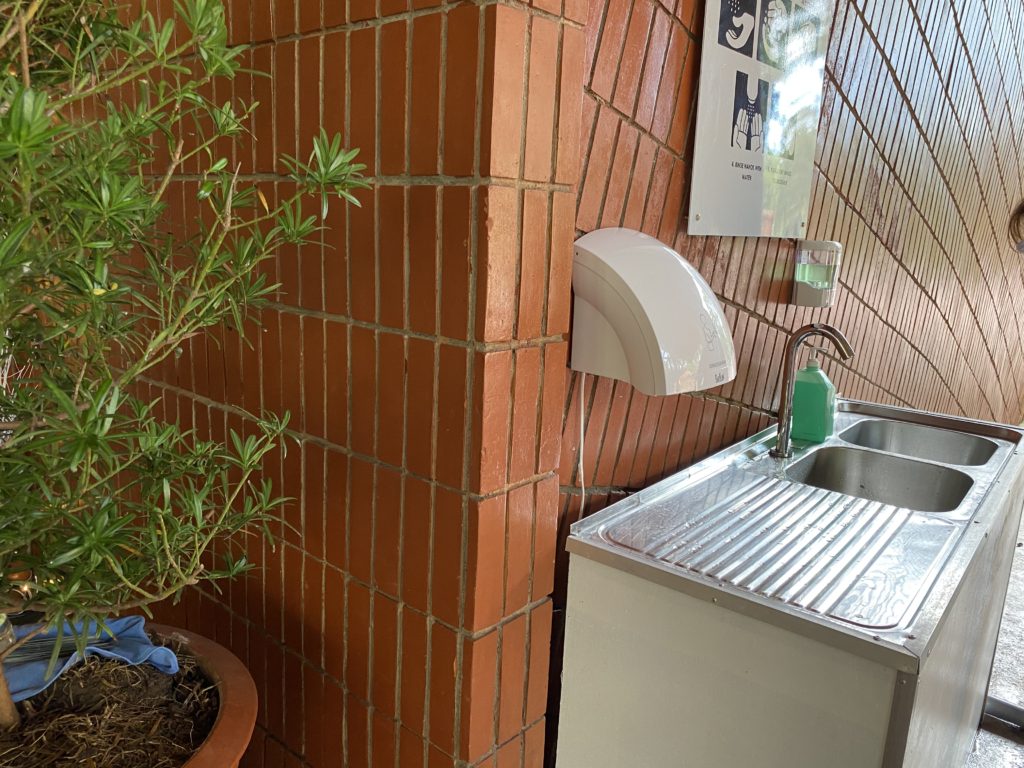 Temperatura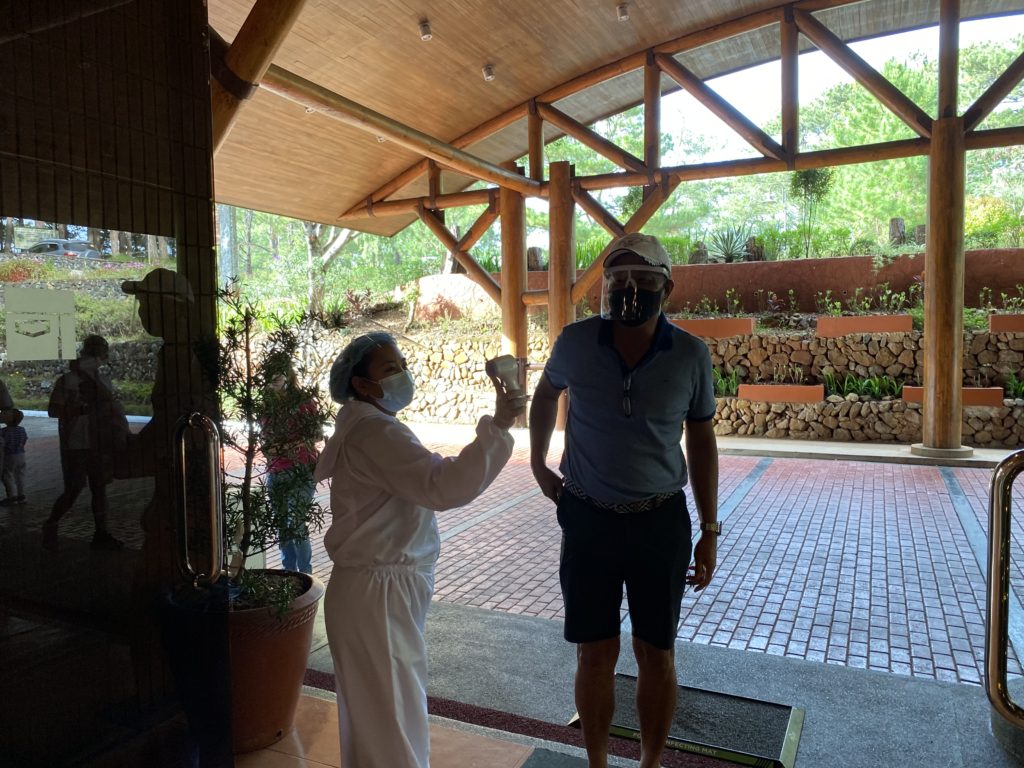 There must be two pens– the clean one and the used one.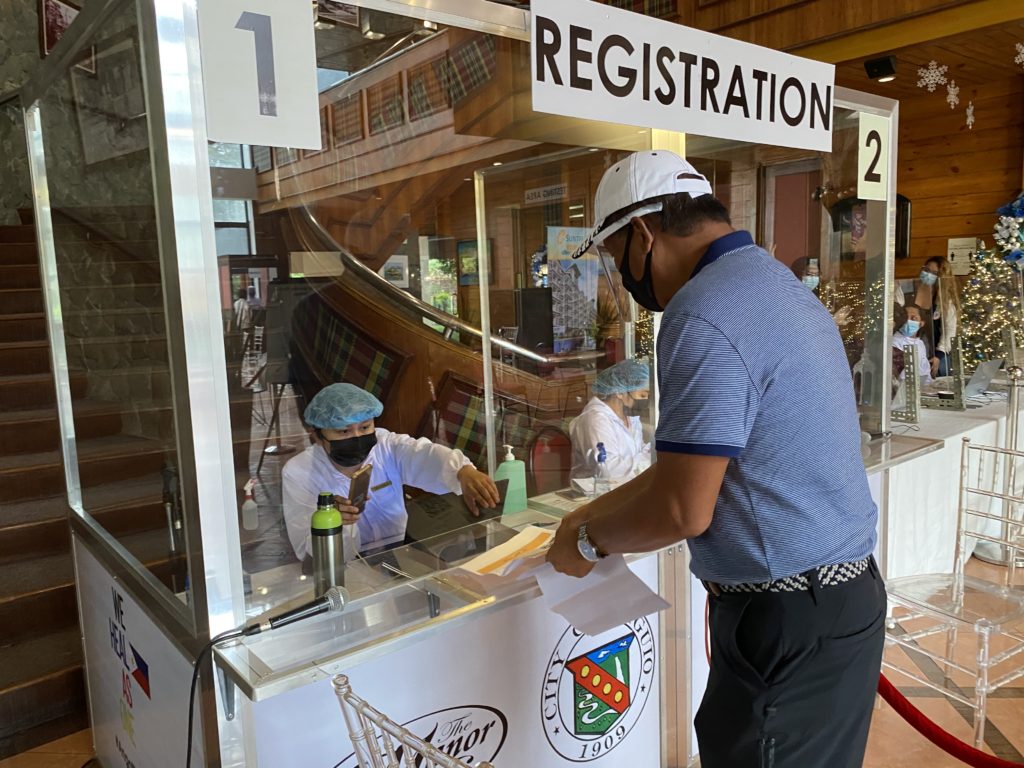 My name is bery short and yet hard to understand or spelled.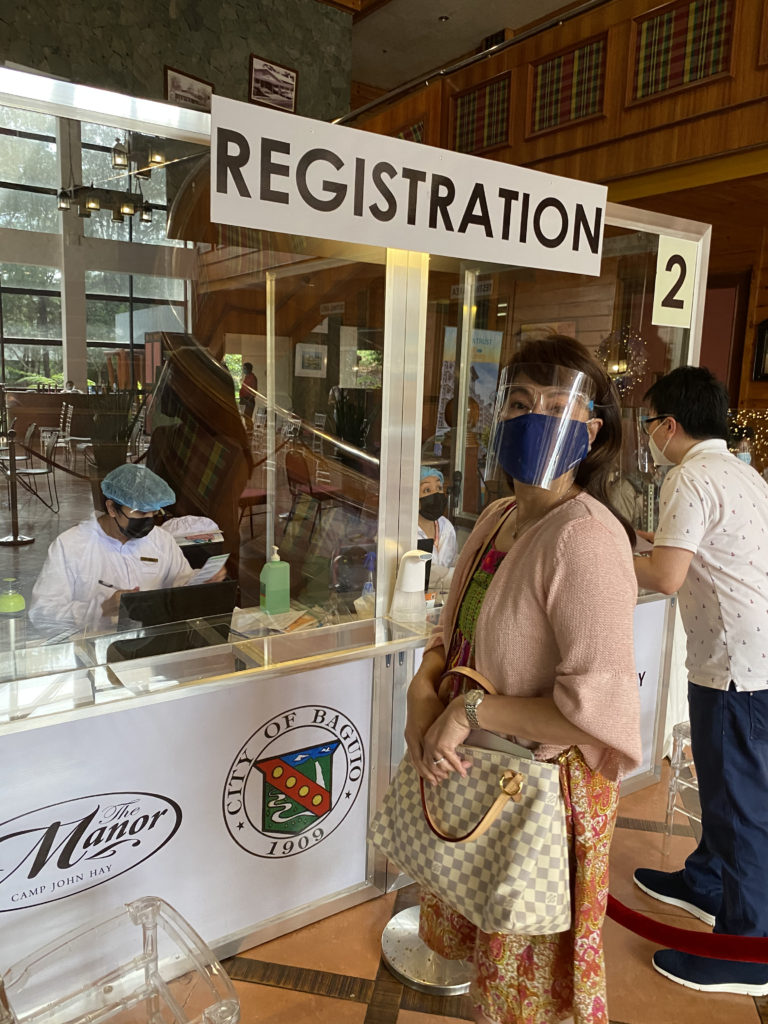 Annie.
Armie?
Annie.
Ammie?
Ann
Arm?
Ann
Am.
Hayyyy!  Sasabihin ko sana LEGS!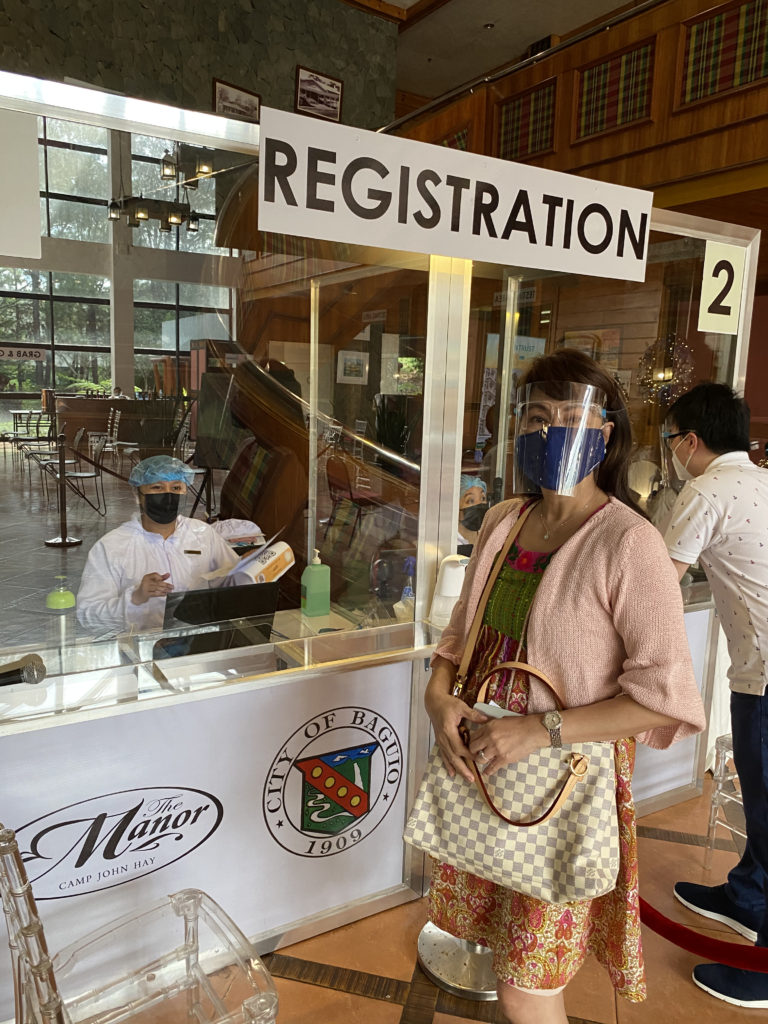 Covid negative, Armie whoever registered, signed, approved,  welcome to Baguio!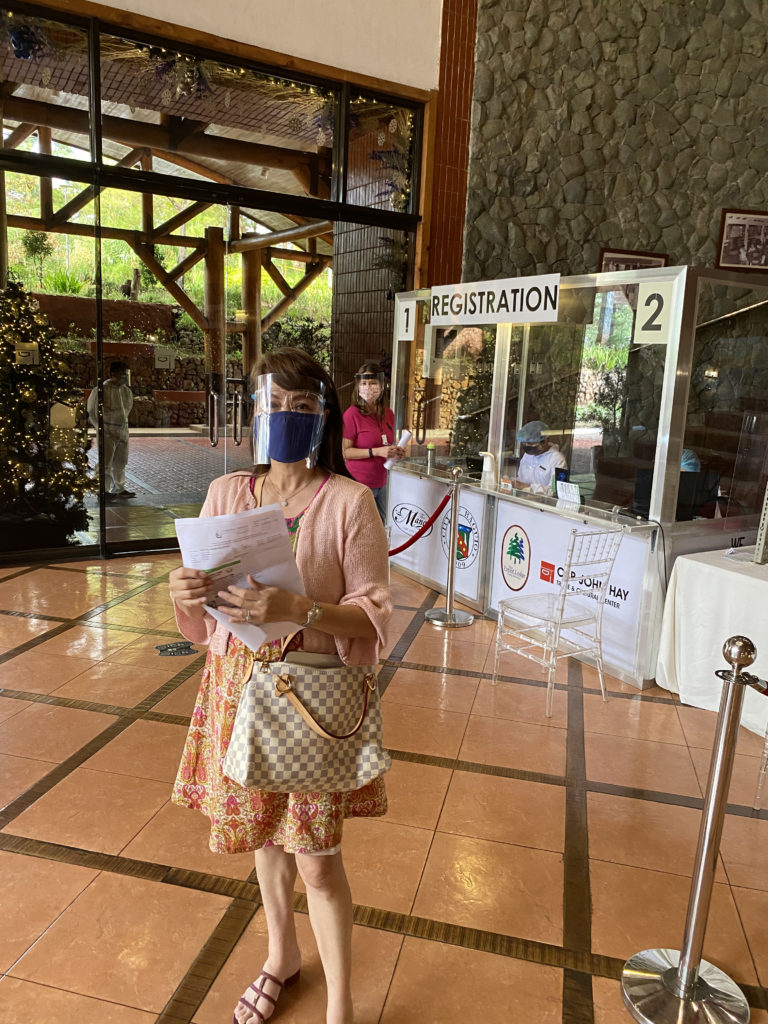 A— 'Tart, palitan ko kaya pangalan ko yung madaling maintindihan like Teresita.."