Tortang Alimasag was one of my father's favorite dishes so everytime I see this on a restaurant (in the Philippines) menu I think of him. Via Mare has this regularly on their menu
I don't cook this dish nor ask any of our former cooks to prepare this for us. I don't know why but I just don't. Maybe because I find it tedious to prepare. Buy the freshest alimasag (blue crab or dungeness), steam, and manually remove the shells and extract the crab meat.
The first challenge is really to make sure that the crab is fresh.
In my whole life, I probably had cooked tortang alimasag less than 3x. That's right. Sobrang konti.
And today's the fourth time.
I didn't have to buy fresh live crabs. I bought one cup of packed crab meat and they were clean and fresh. Walang anggo.
6:20 pm
Trust me when I say this is delicious.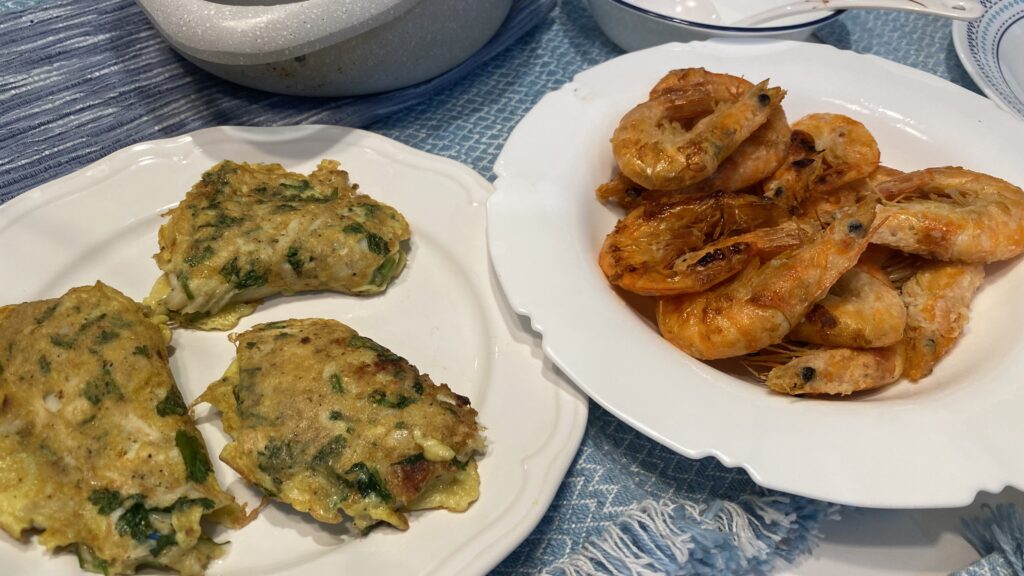 #childhoodmemories
#pinoydish
#torta
#childhoodfavorite