January 27, 2020
My son left me at the hotel at 3:30 pm to go to class.  I stayed in bed, took Biogesic and slept for two hours.  I was feeling sick. I kept sneezing and my eyes were very itchy.  Oh no I hope I don't catch flu, at baka mak-quarantine ako.  Baka akala uminom ako ng Corona Beer.
Nyke got back at 7 pm.  He was also tired so we decided to just eat dinner at the hotel.  We both were slow so we went down to the lobby at 8:30 pm.   I had difficulty getting out of bed.  Medyo masama nga pakiramdam ko.
The waitress I think is a Filipina.
We had truffle fries, dimsum sampler, and pasta.  Their Truffle fries were perfect. The serving was huge.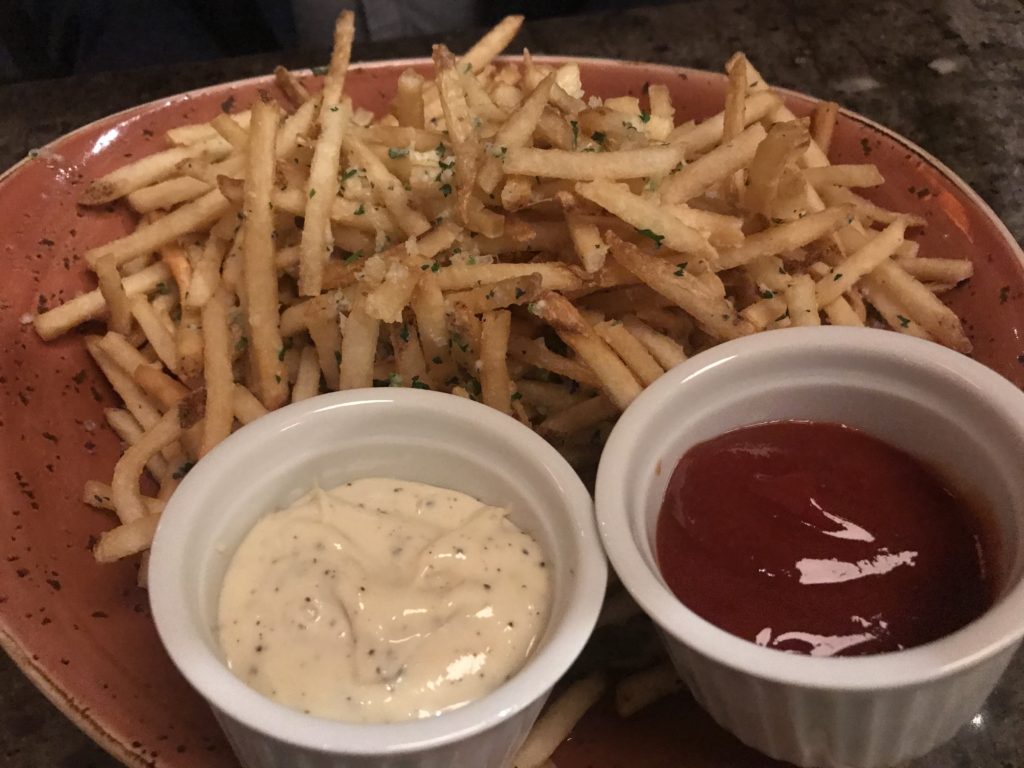 The dimsum sampler was good too.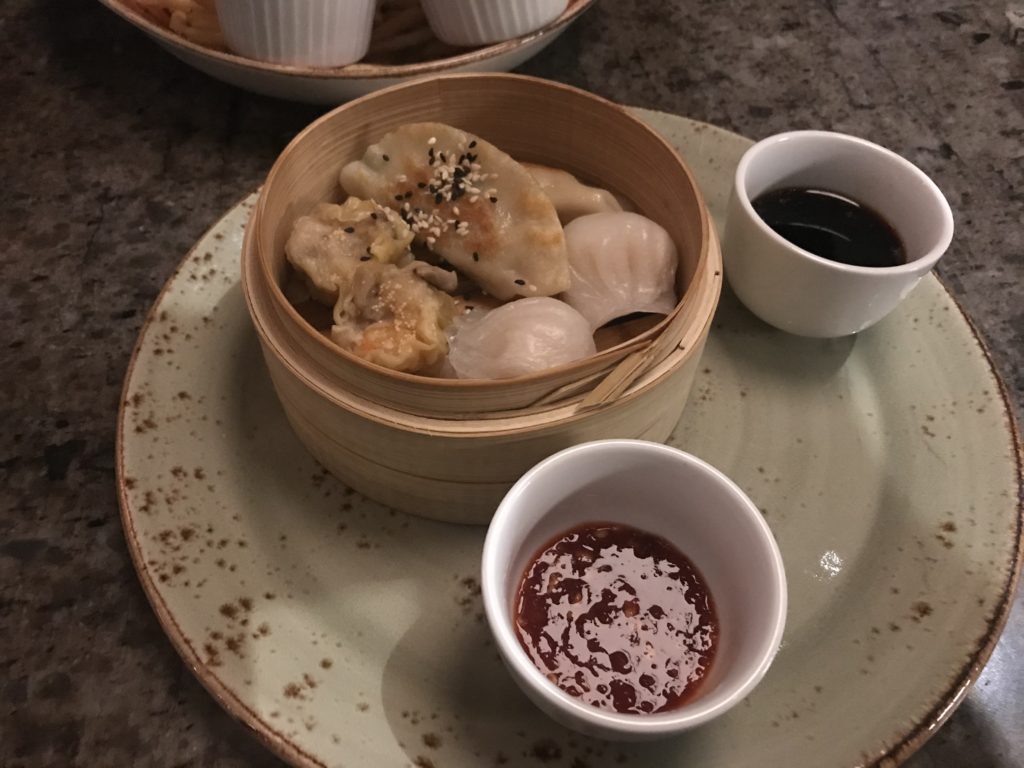 Fancy birthday dinner.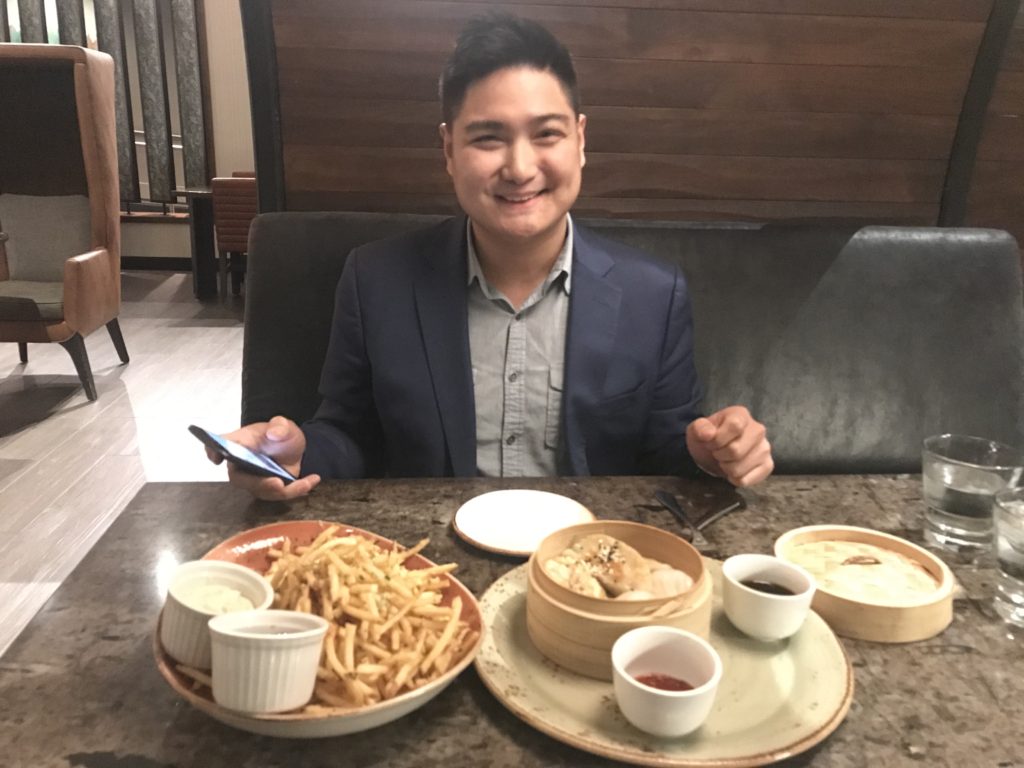 The pasta got below passing grade.