We couldn't make the trip as frequent as we wanted. Much as we wanted to visit Tagaytay at least once a week, we just couldn't.
Every time we are able to visit even for a few hours is already a welcome respite.
Nov 6, 2021
We planned on leaving the house before 8 am pero ang bagal ko'ng kumilos. We got to leave at 9 am.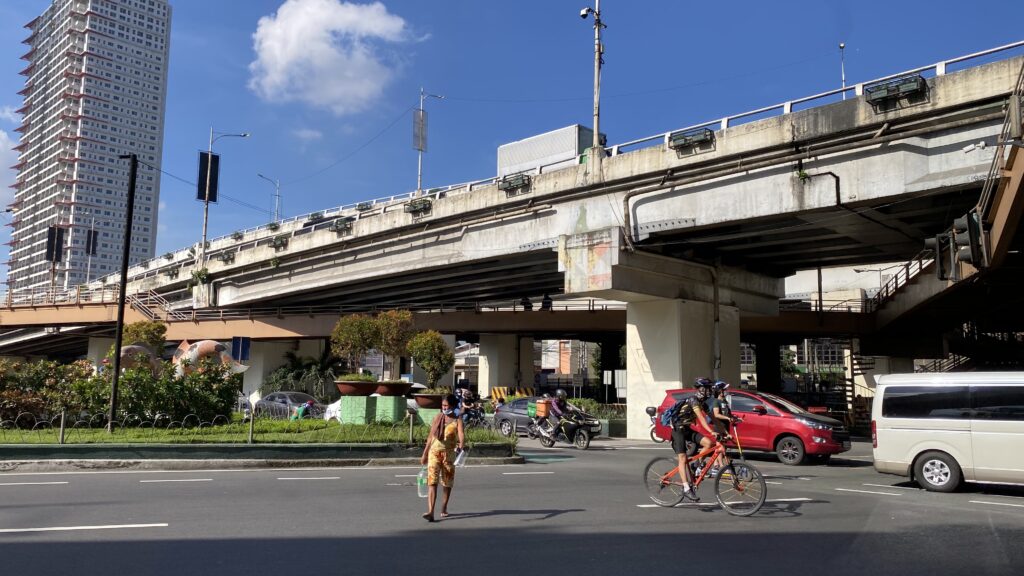 And what is this kabayong buntis and what is that kabayong bundat.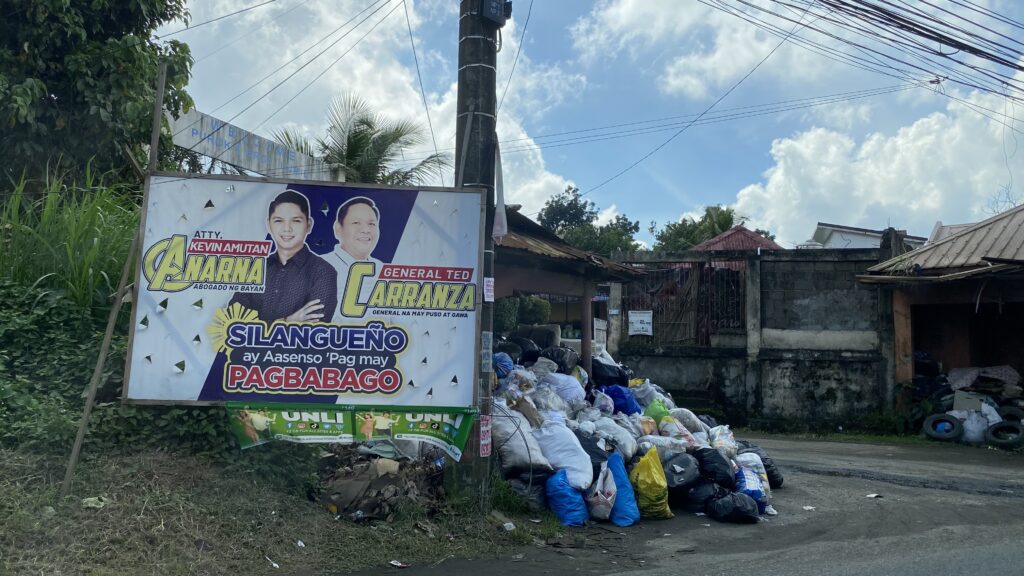 I have a small vacant lot along Aguinaldo Hway.  Matagal ko na yan binili.  I haven't decided yet what to do with it.  We went to check if Elena, the illegal occupant, had finally left. Kunsumisyon yan. Sobrang bait ko sa kanya. Sometimes it's better to be salbahe than mabait kasi people have been taking advantage of my generosity and patience. She even insulted the barangay captain. The two councilors helped me convince her to leave.  I was going to send a demolition team pero naawa ako sa kanya.  The demolition crew would destroy her shanty into pieces and she wouldn't be able to reuse the galvanized roof, etc.  I wanted her to vacate peacefully so she could save the roofing materials and salvage whatever usable pieces of wood or window she has.
She came back after a few days and destroyed the plants and bushes bearing fruits. I didn't want to get affected. Inis ako but I can replant anytime. Ano kaya ang mapapala nya by destroying plants? Love nature and nature will love you back. Mahalin mo ang kalikasan at meron syang magandang ibibigay sa iyo. I believe in that.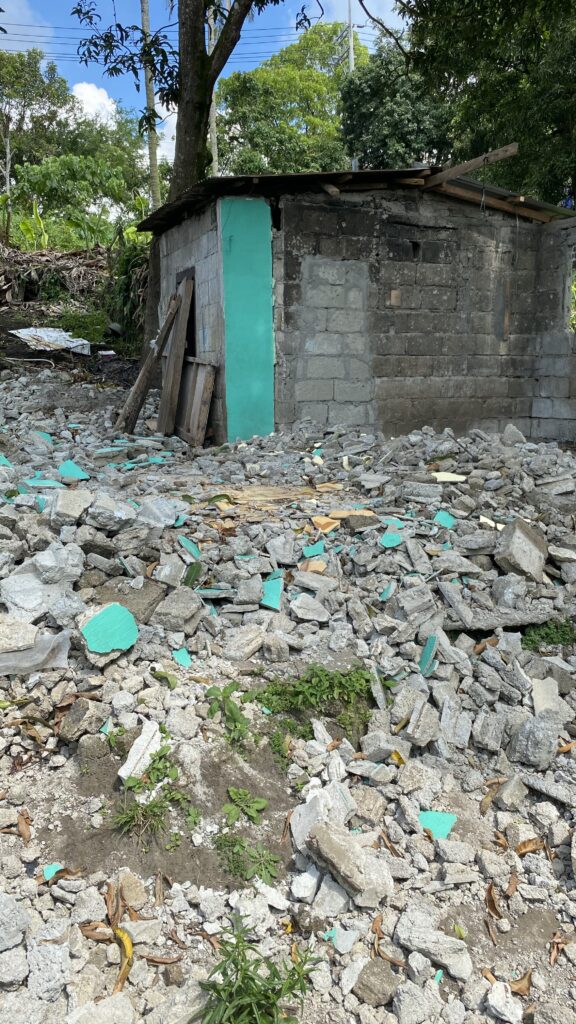 We swung by Mahogany Market to buy dog food from the meat section.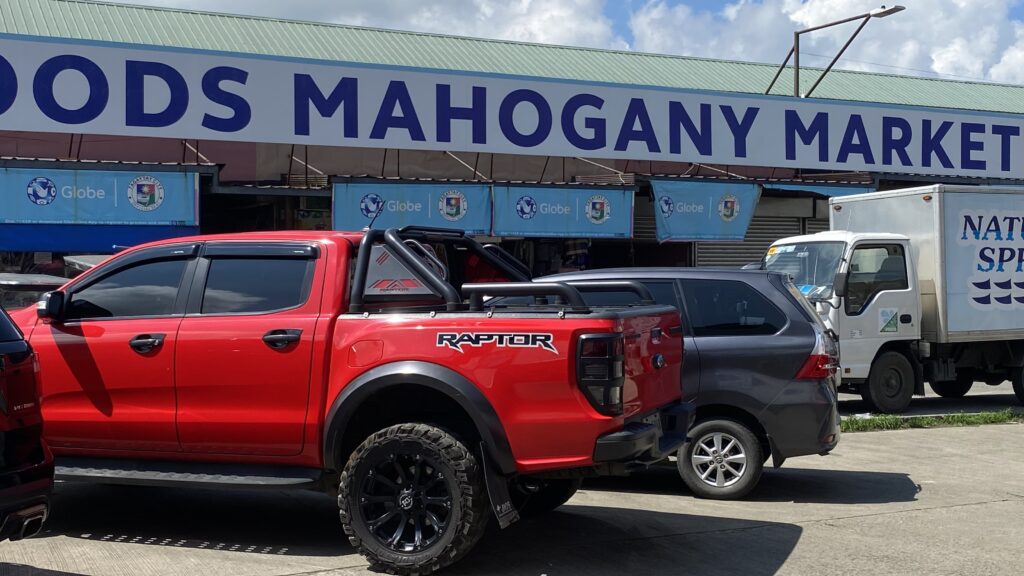 The buko vendor told me 30 pesos for each buko,  When I said "hah? di ba beinte pesos lang?  Today daw pwede pa 20 each as long as I would take this bunch.   What's the difference between buko na wala na sa tangkay?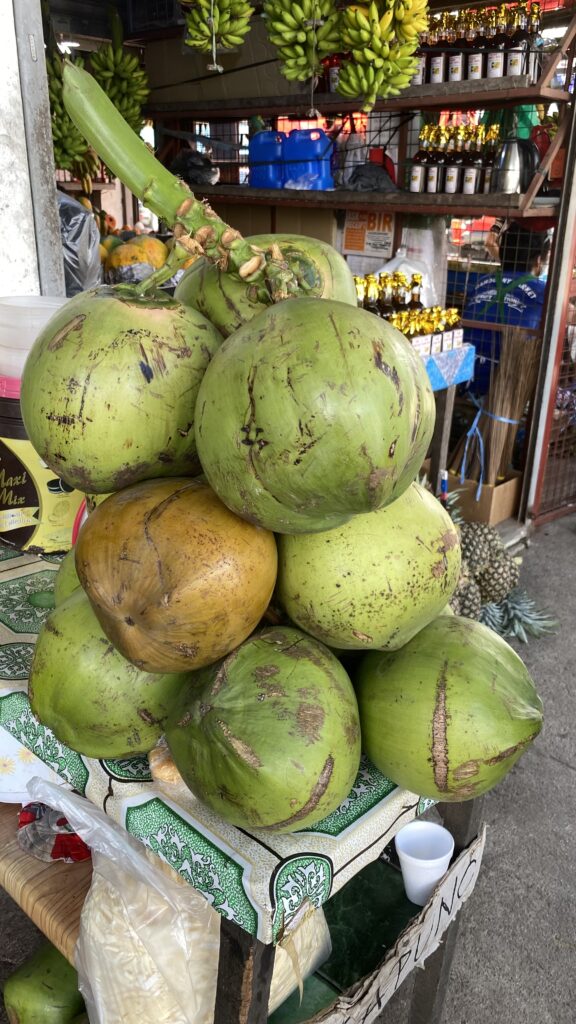 I bought Otap, pasalubong for Cali and Jersy.  Edmund said they won't eat this.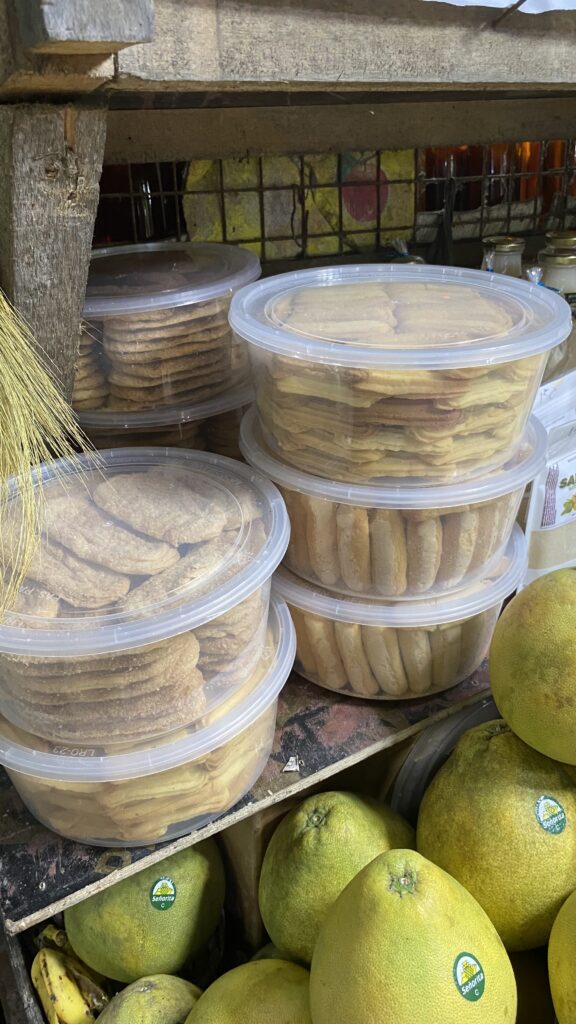 I bought some fruits for myself.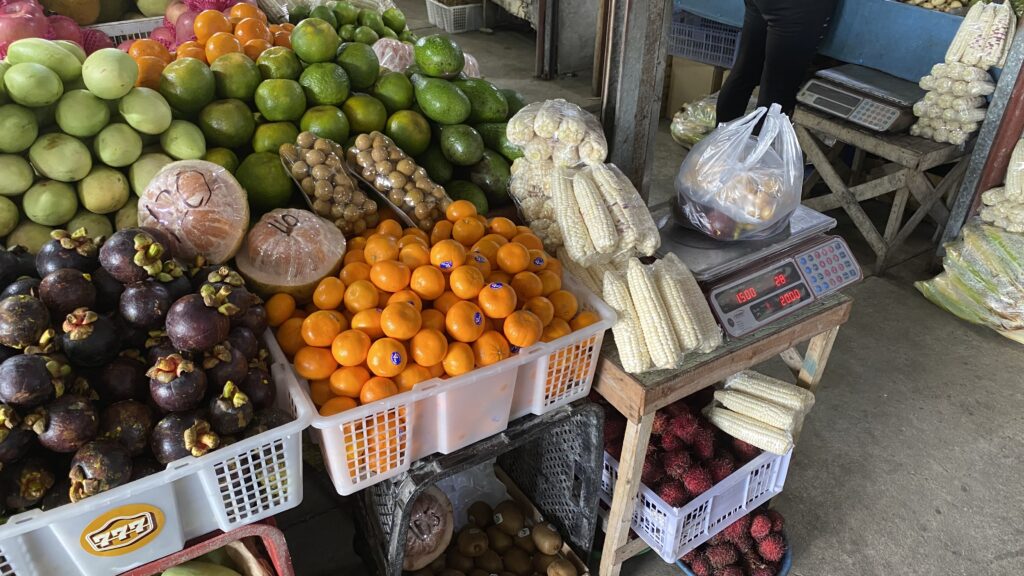 m  The dogs like to jump on us so I requested if they could be caged temporarily while we are here.  I gave them the Otap.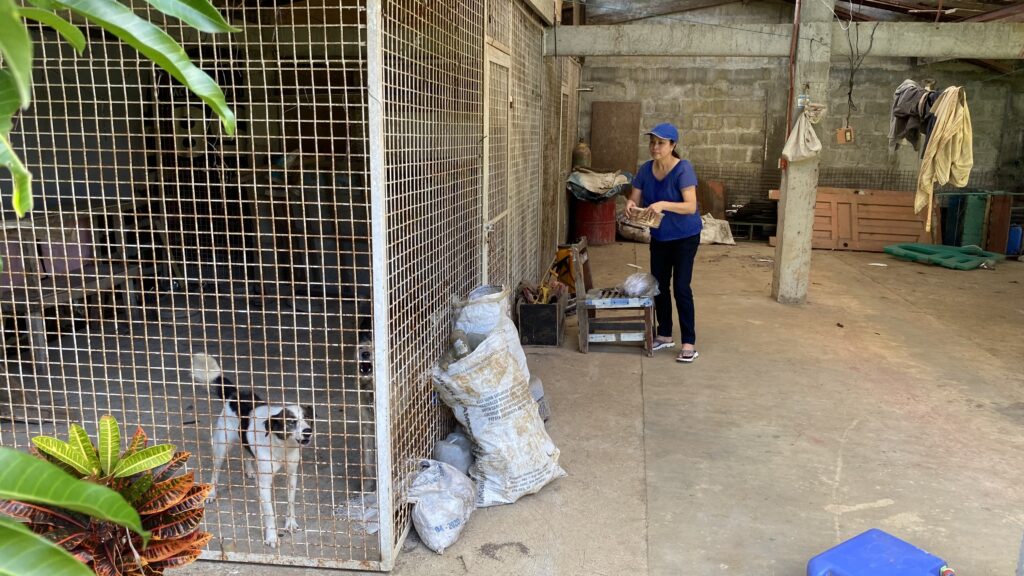 n
o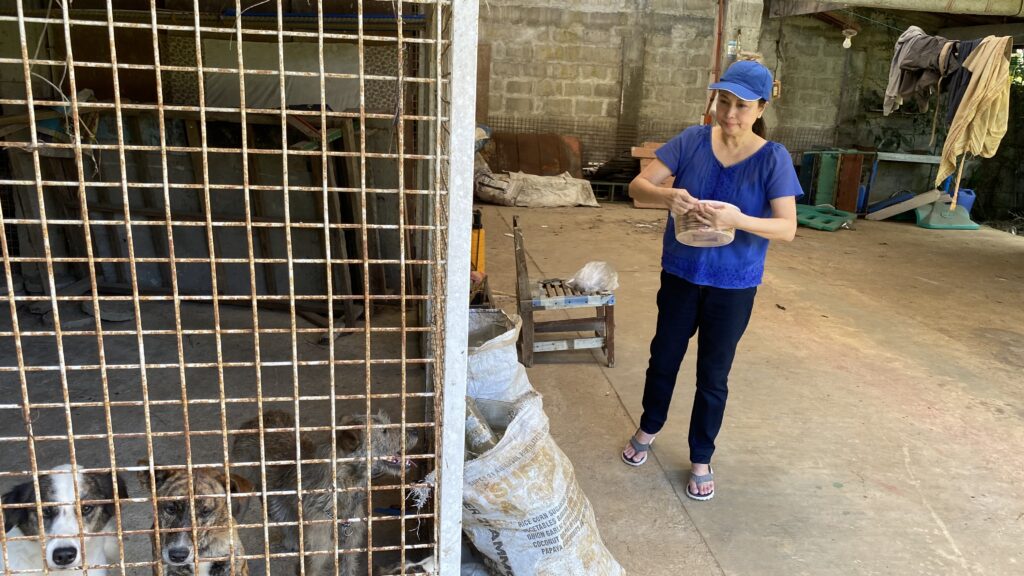 Edmund was wrong.  They loved the sweet and crunchy treat.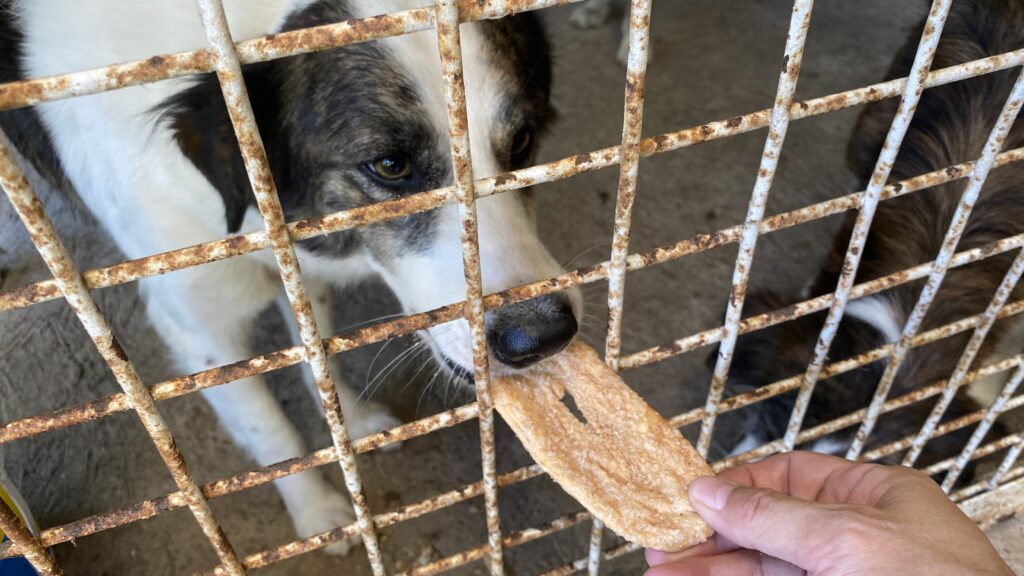 A mini pond for?  I don't know what my husband's plan is.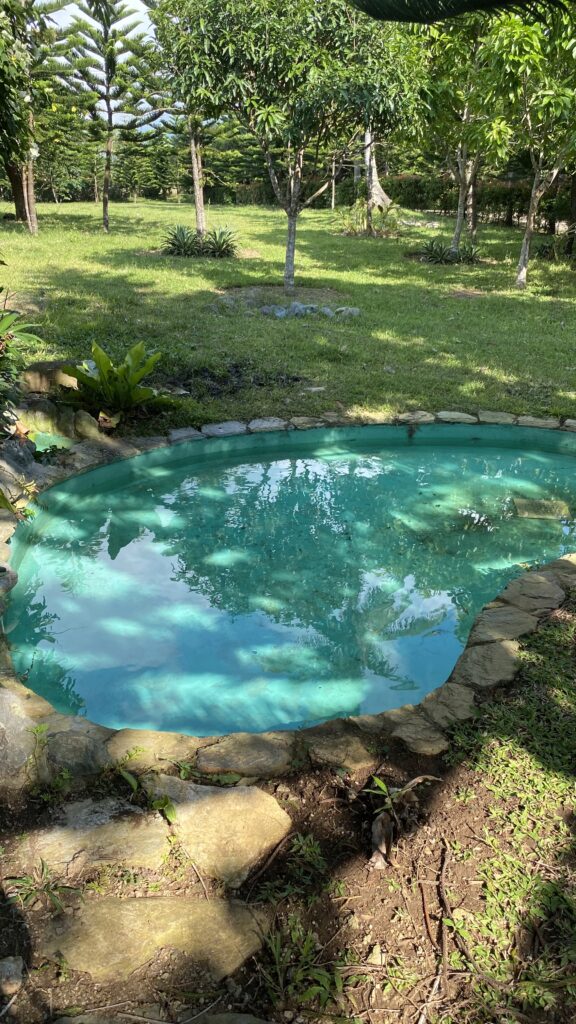 Our  view is simply greenery.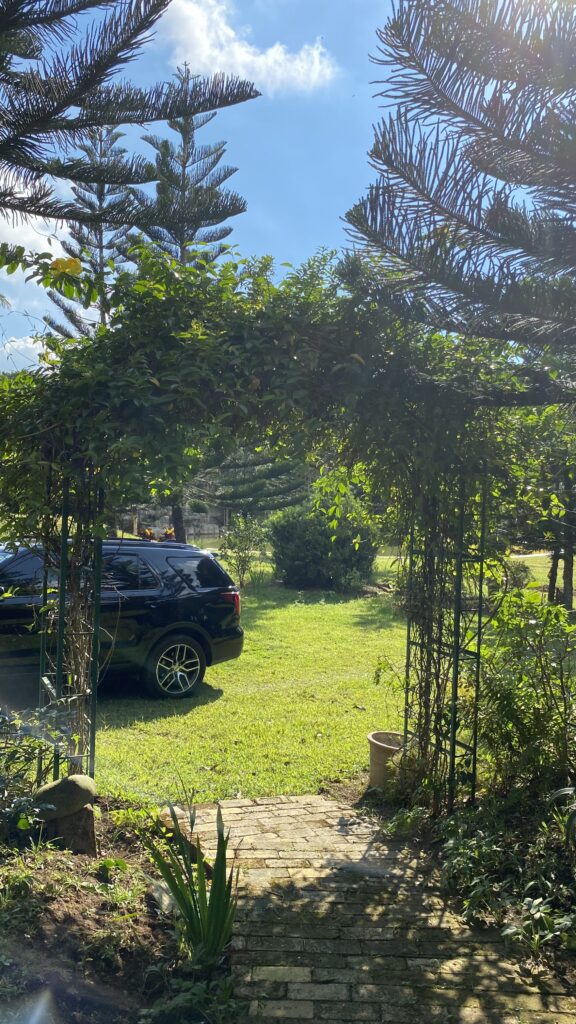 Shallow panics when she doesn't see her best friend Andrew.  She probably thinks Andrew is  her foal.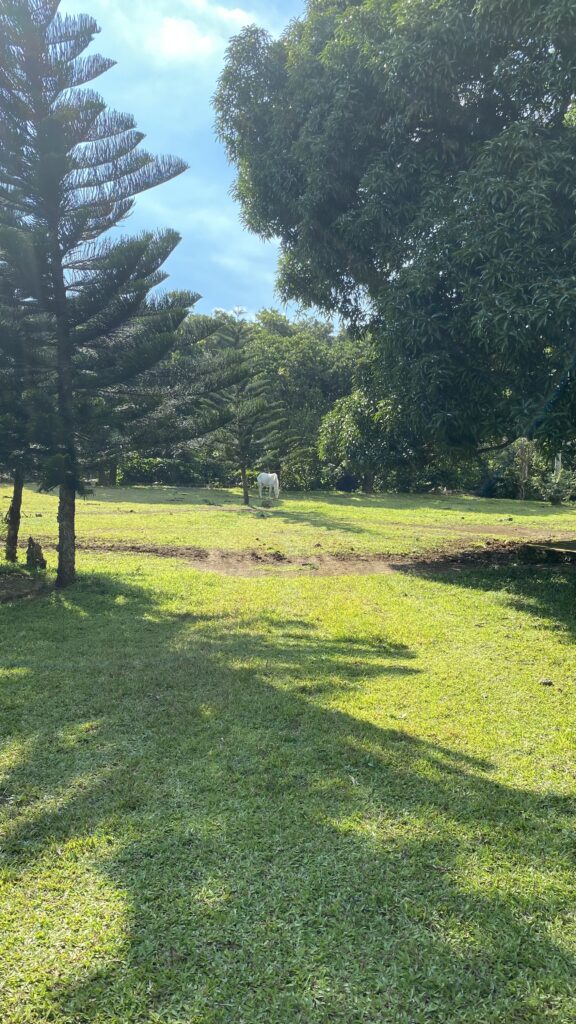 It's warm today.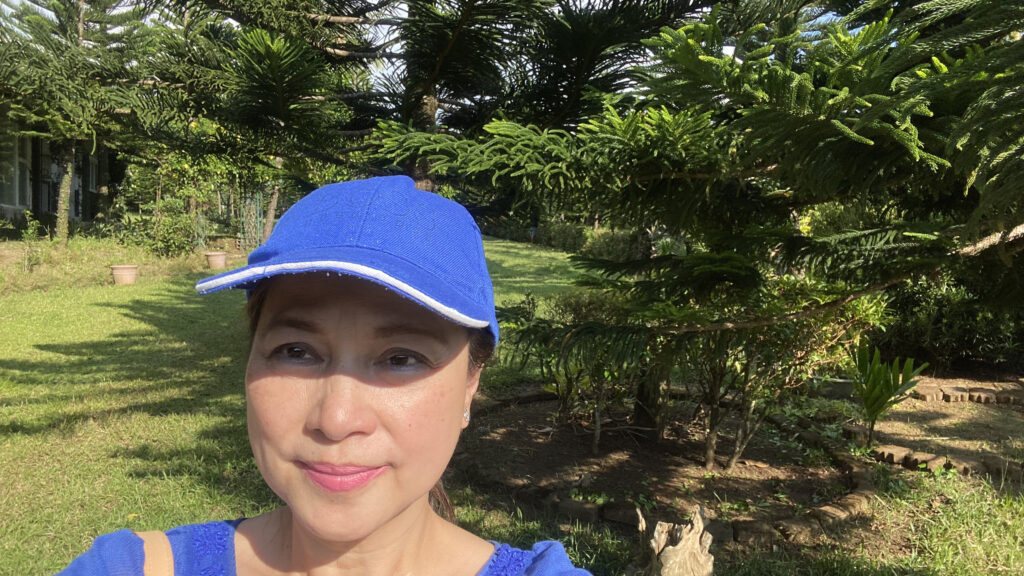 The long brown streak on the ground was caused by the cows according to our caretaker.  Really?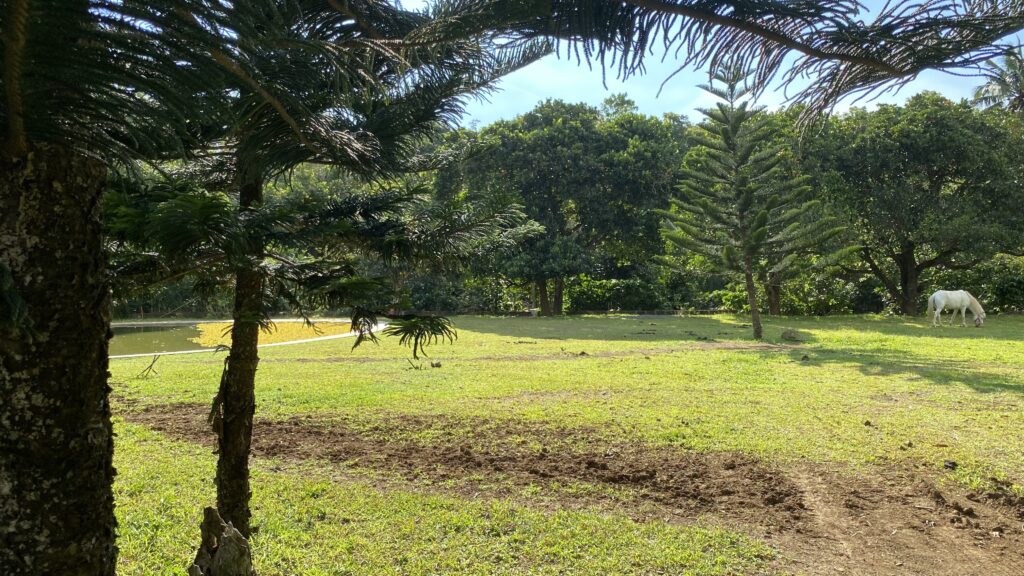 Neglected for years.  I will have this restored next summer.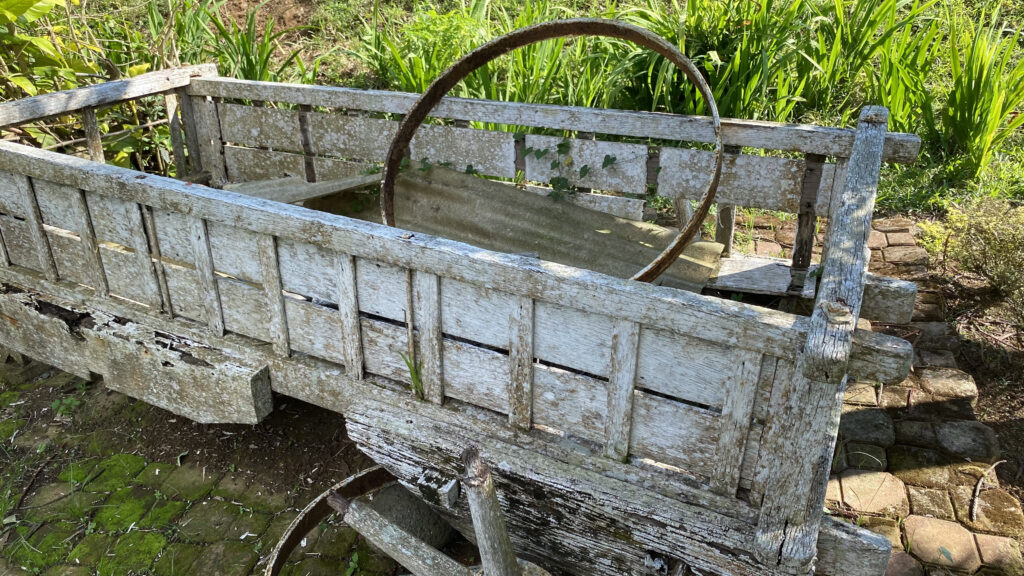 This land used to be kalbo, ngayon it's masukal na.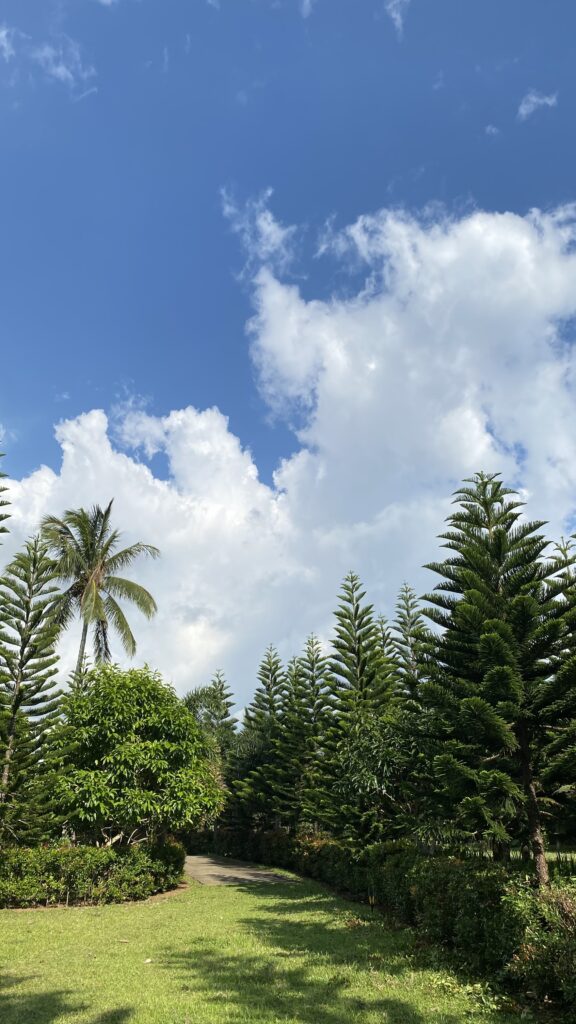 Time to renovate our unfinished cottage.  Hindi pa tapos eh bulok na.