September 16, 2019
The history of ancient Greece is included in our study of world history in school that's why we all know a little bit of or a lot about Greek mythology.
Located atop a rocky mountain above Athens is the Acropolis which in Greek means the highest point. It's also known as Cecropia after the first king of Athens, Cecrops, half-man-half serpent.
The most important of what remains in the structures in that 3 hectare area is the Parthenon which together with the other buildings, Propylaea, the Temple of Athena, Erechtheion, were all damaged during the Morean war in 1687. A cannonball was fired by the Venetians and hit the gunpowders stored inside the Parthenon and exploded.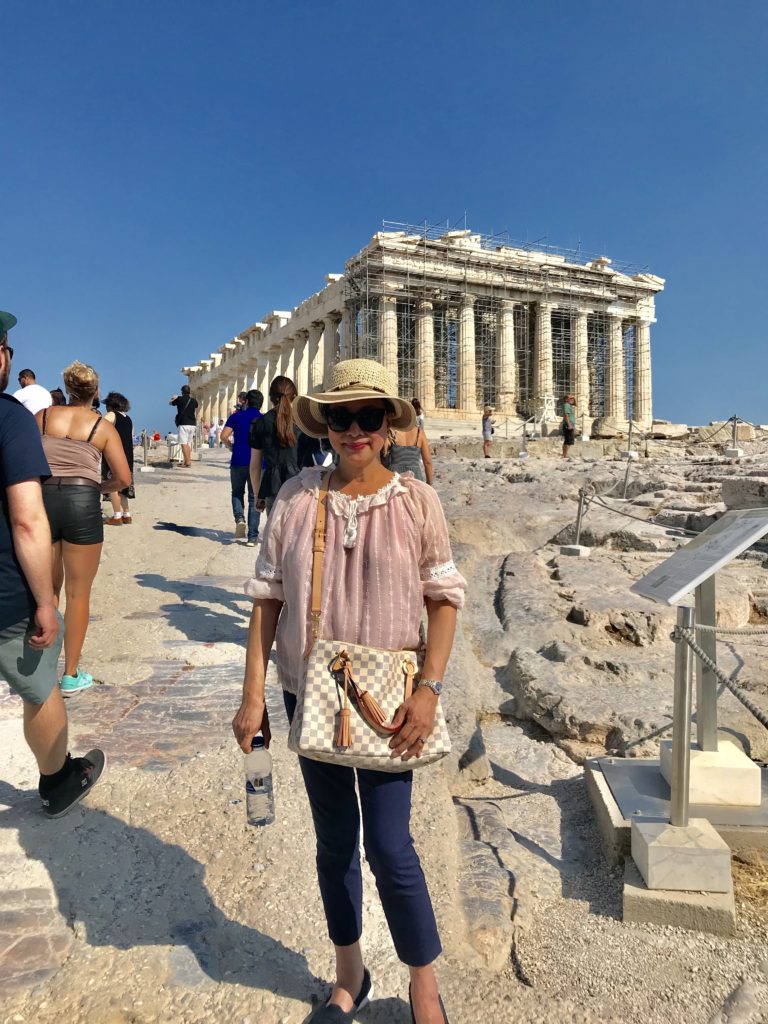 There are restorations being done as evidenced by the presence of scaffoldings and construction equipments at the Parthenon.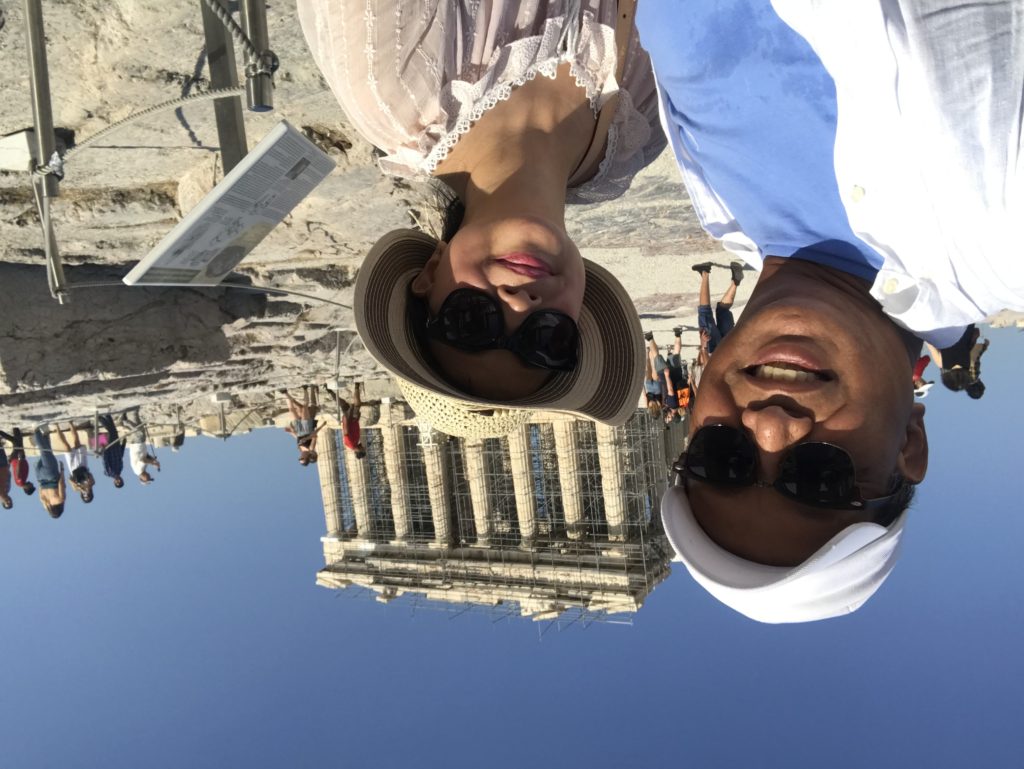 Before getting off the tourist bus, We placed a bottle of water in our bag kasi baon namin. Bringing two would be heavy kaya sabi ko we'll just share a bottle between the two of us. When we reached the Parthenon, Edmund noticed that both of us were  holding a water bottle each. How did it happen?
E—-"Oh, bakit naging dalawa? Saan galing itong isa?"
A—–"Oh my God, uminom pa naman tayo?"
E—-"Kanino yang kinuha mo?"
A—-"Baka dun sa babae na nakaupo.  Sabihin mandedekwat tayo.
E—–"Alam ko ito yung dala natin."
A—–"Parang ito yung logo."
We saw some of our companions. Edmund asked them "sino sa inyo ang nagbaon ng tubig galing sa bus?"
One showed a bottle which looked exactly the same as the water bottle that I was holding. Meaning si Edmund ang nandekwat ng tubig ng may tubig. He accidentally or unintentionally took some stranger's water bottle. Buti daw hindi pa siya umiinom. He threw the bottle away.
A—–"Kawawa naman yung may-ari nyan, baka uhaw na uhaw."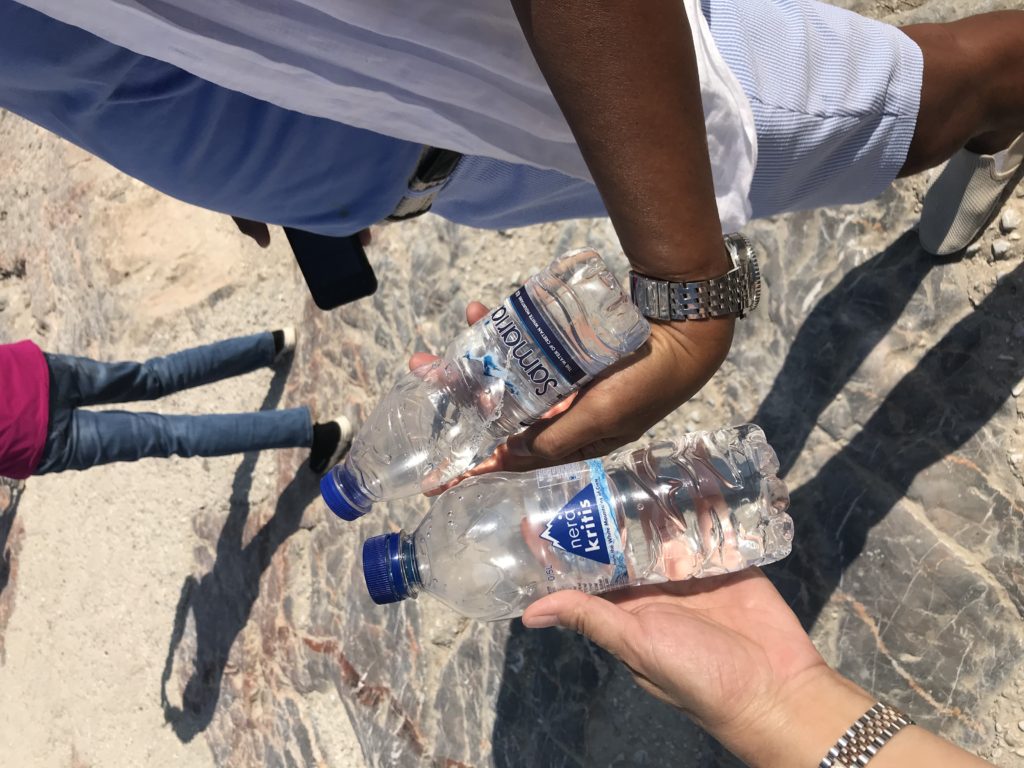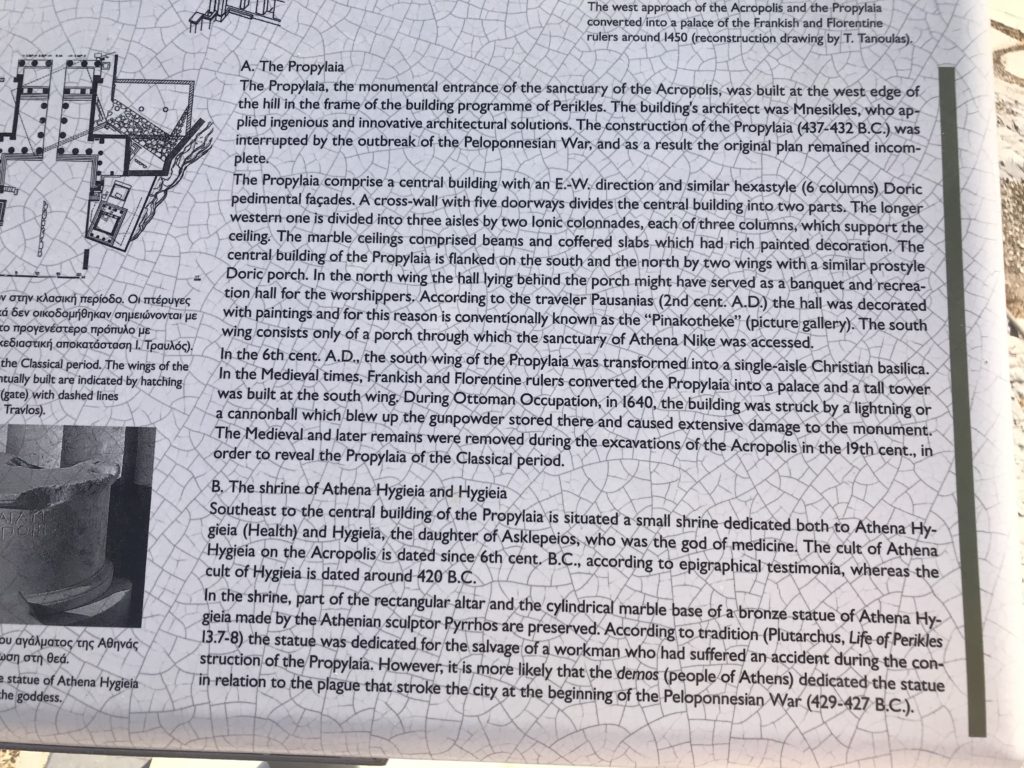 There was a cold breeze on top of the mountain which made our picture-taking more pleasant. The glare was still intense but once we stood in the shade, the temperature became bearable.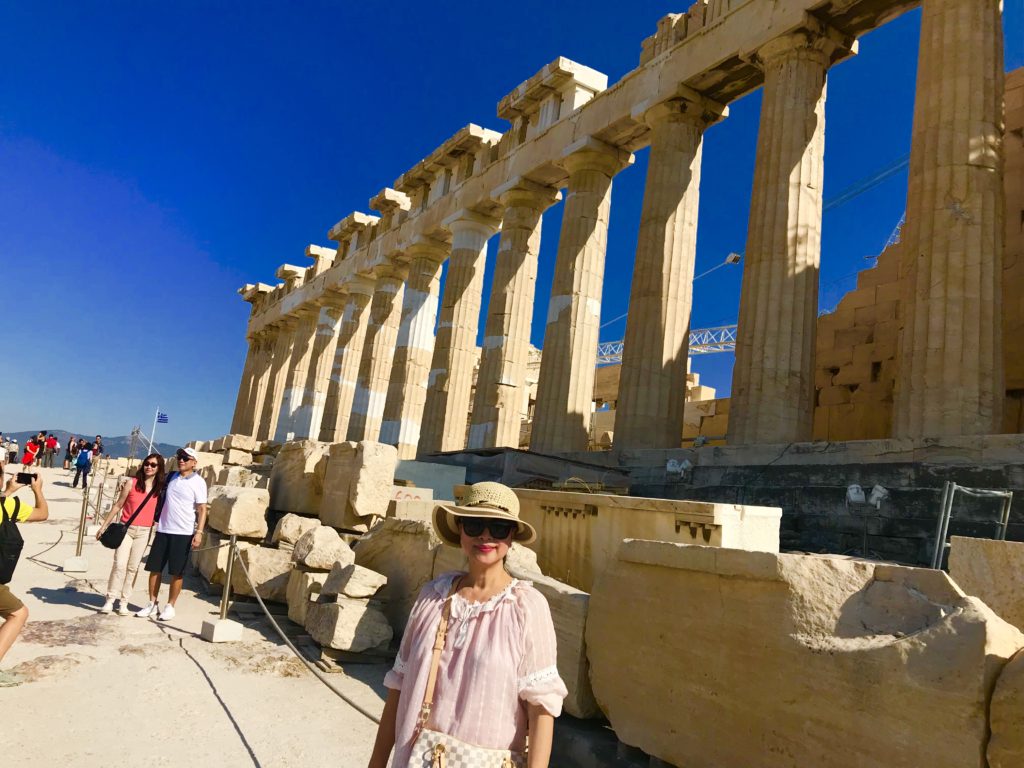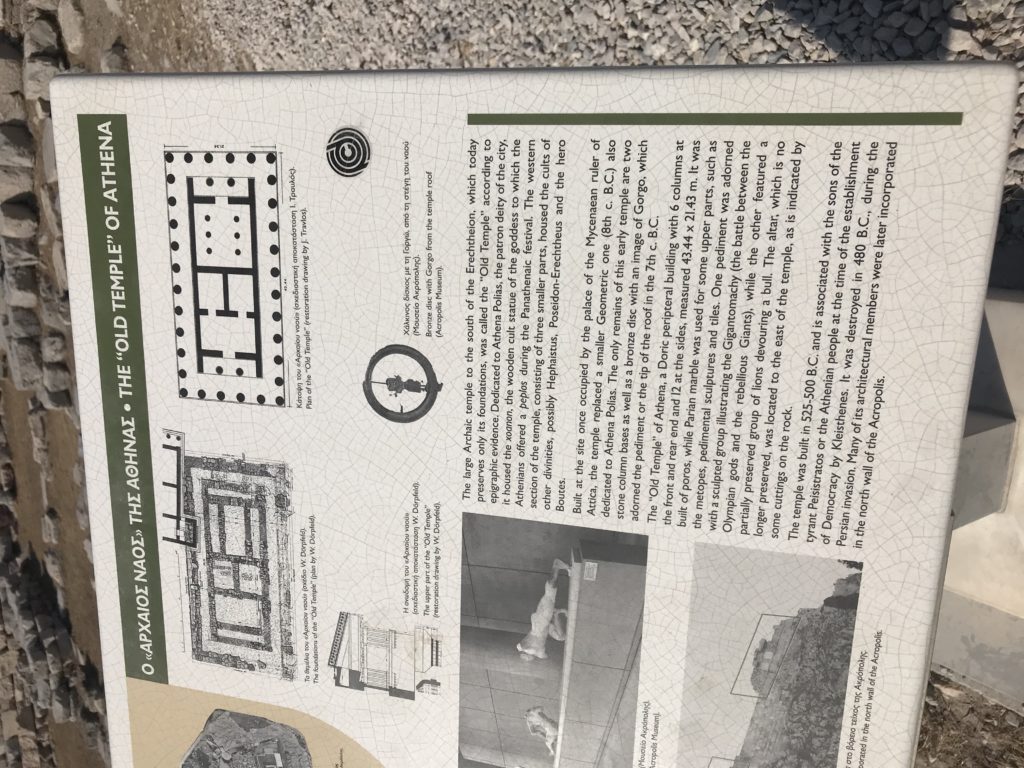 E—–"Dyan ka sa may-araw para kita ka."
A—–"Ang init."

Temple of Athena