I already have a lifetime dosage of ultraviolet rays directly hitting my face skin, neck, and arms. Overexposure is harmful to me. Talking about speeding-up the aging process. Ever since I frequented the farm without any skin protection, I now have freckles on both my cheeks. Hindi naman ako Caucasian-tisay. I hate heat and yet the places, cities, countries I've frequented in the past five years are all mainit and maaraw. Kaya eto lalo ng aging fast!!!
I spent a great deal of intense heat just to climb and see the Acropolis.
We started our descent from the Acropolis after we've taken photos of the Parthenon.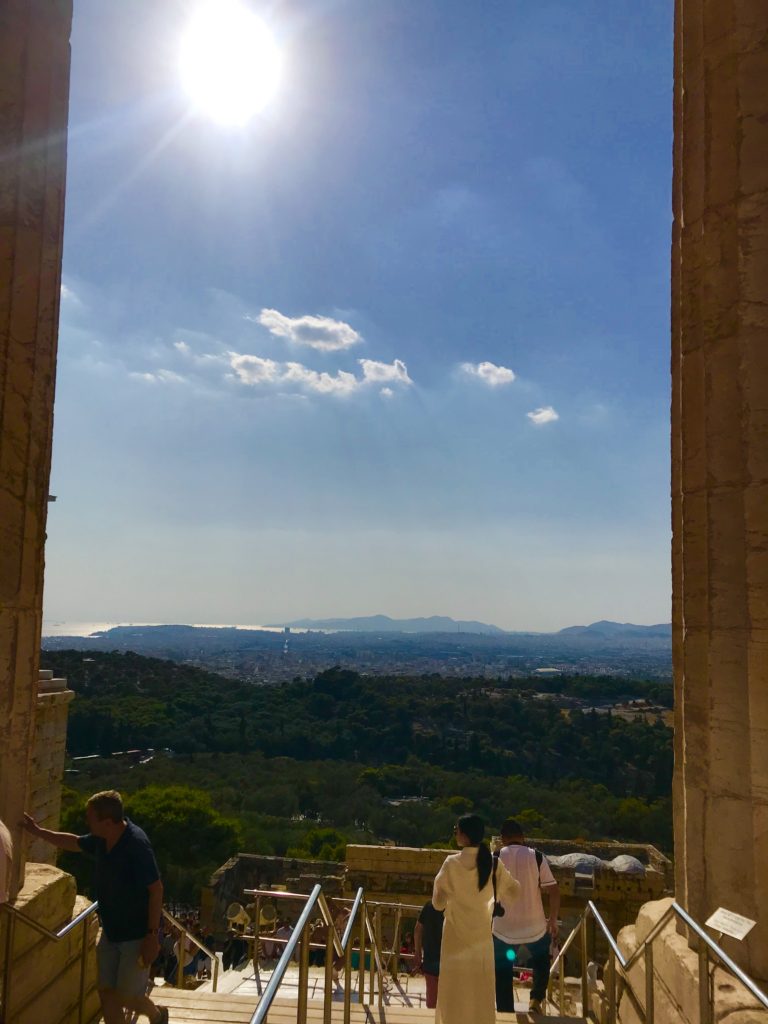 About 50 steps down hill, I stopped to buy lemonade. I was feeling thirsty and dehydrated, and exhausted too from the intense heat. Husband didn't want to share a drink with me, he went to look for a washroom.
When he came back he told me the toilets were clean. I went to freshen up.
I felt so sticky. I was perspiring from head to toe.
I washed my hands three times, sarap ang lamig nung tubig. I also washed my arms and wet my neck, nape with the cold water from the faucet. When I was rinsing my hand for the last time I looked up and was surprised to see my face. I didn't notice that there was a mirror because I was looking down all the time.
Nagulat ako sa mukha ko.
And oh, my cheeks were so so red. I thought I must have put too much blush on. I am fond of applying make-up without facing a mirror so I thought I must have put an overdose of pink blush-on.
Then, wait, this's not make-up. I was horrified after I realized that my face was sunburned. How? How o How? I know how!!!
During picture-taking, my husband always told me to face the sun because my face could not be seen.
E—- "tart humarap ka."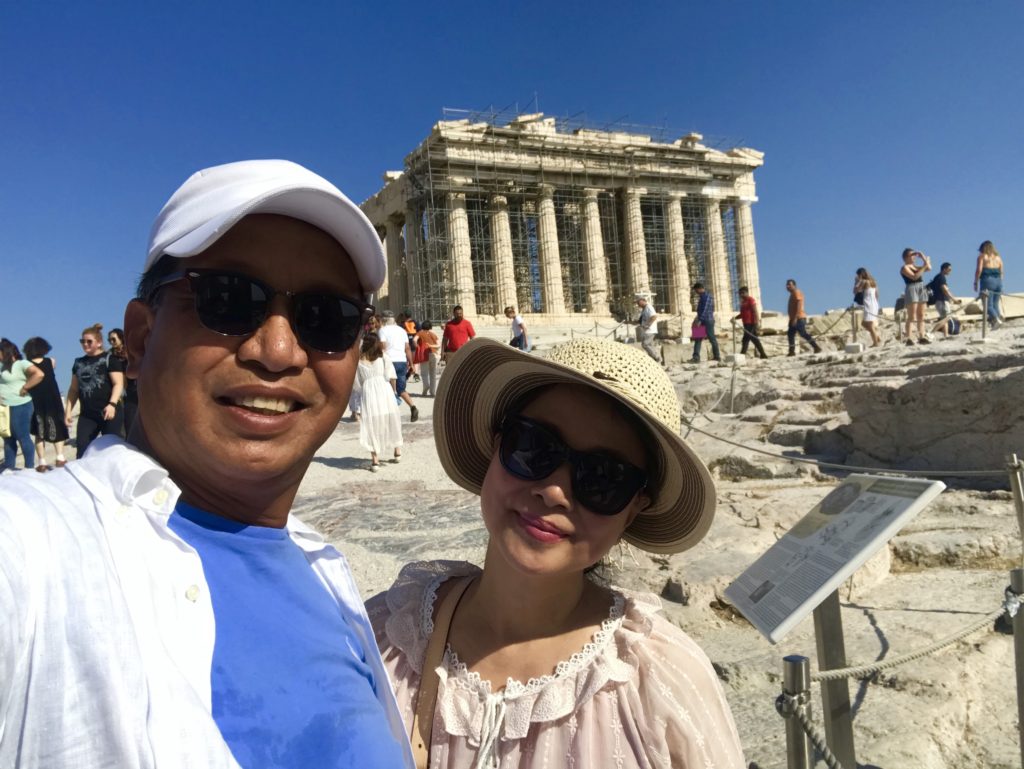 Okay, face the sun…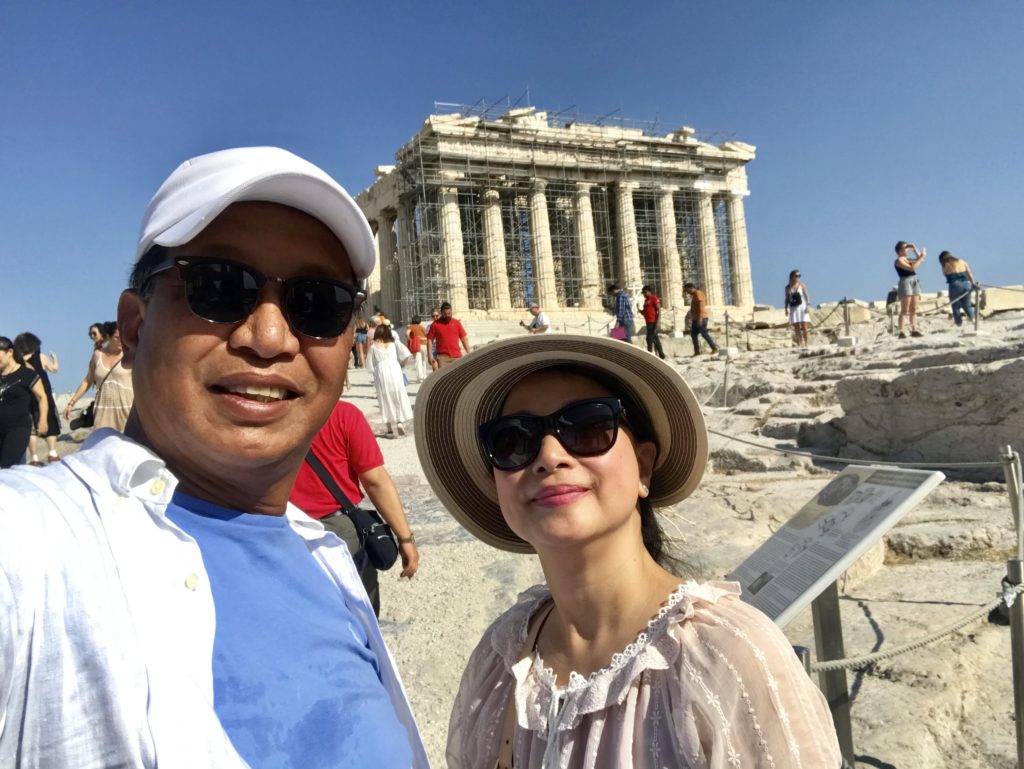 O ayan, umanggel ka. Some more with feeling.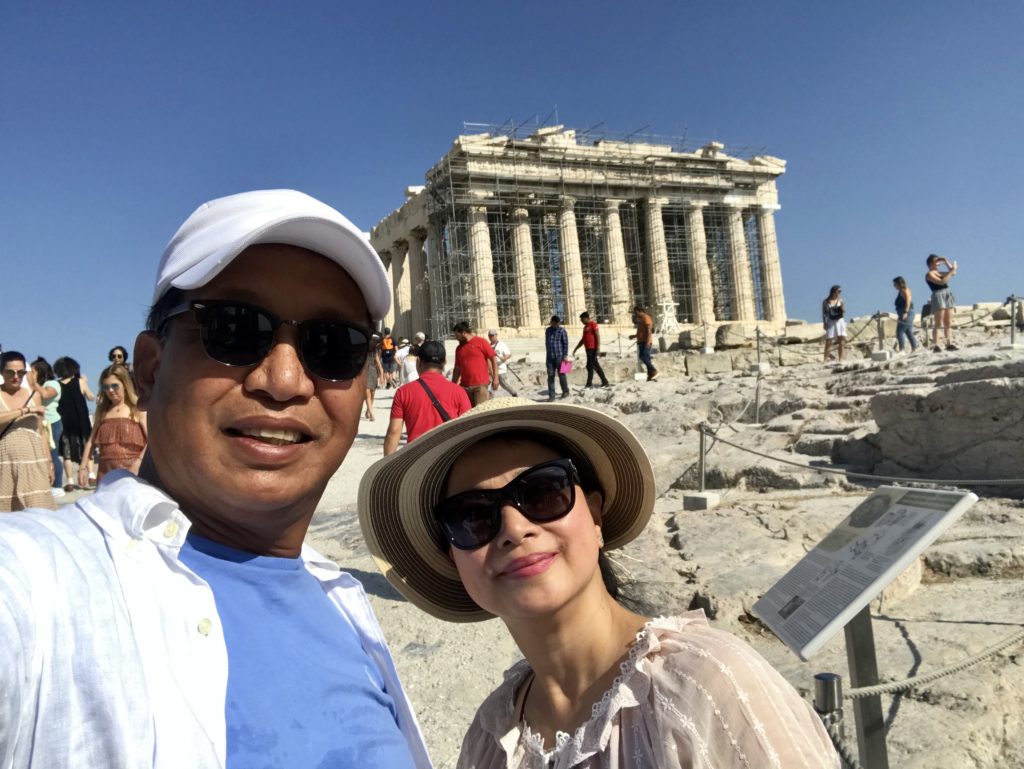 Oh my God, na sunburn ako. Yung face ko!!! Whaaaa!