October 8, 2031
Driving along EDSA.

SLEX going to Tagaytay with Mr. Yee driving. We always say we would leave early to avoid the traffic but we never do.
We are not able to visit our tree camp in Tagaytay as frequently as we like. I call it a tree camp kasi it only has trees.
When I bought this plot of land almost 10 years ago it had nothing but grass and several coffee and buko trees. They've sadly disappeared one by one.
I didn't have a grand land development plan. I just had hundreds of trees planted sporadically. When my husband started getting involved, he built a pond, pool, pond, pool, and now it's a pond trying to morph into something else in the future. My husband also built a barn out of some salvaged wood from Ford Cainta's construction and left-over roofing from Ford EDSA.
Our cottage house was unplanned either. We don't even have a working toilet. He is frustrated but we must come here more frequently or live here to finish this. Last week he said maybe we should just tear down the cottage house and build a new one, it's easier daw. Hehehe, hindi pa namin natirhan, gigibain na. That would be fun. Pero sayang naman. Siguro we'll just let it be.
So, here we are, for a short visit, to make sermon kasi medyo tamaditis itong dalawang tao dito.
I and Edmund spent our time trimming the vines. It was fun and a good exercise for me.
We also swang by the public market to buy some fruits,  and food for our pets.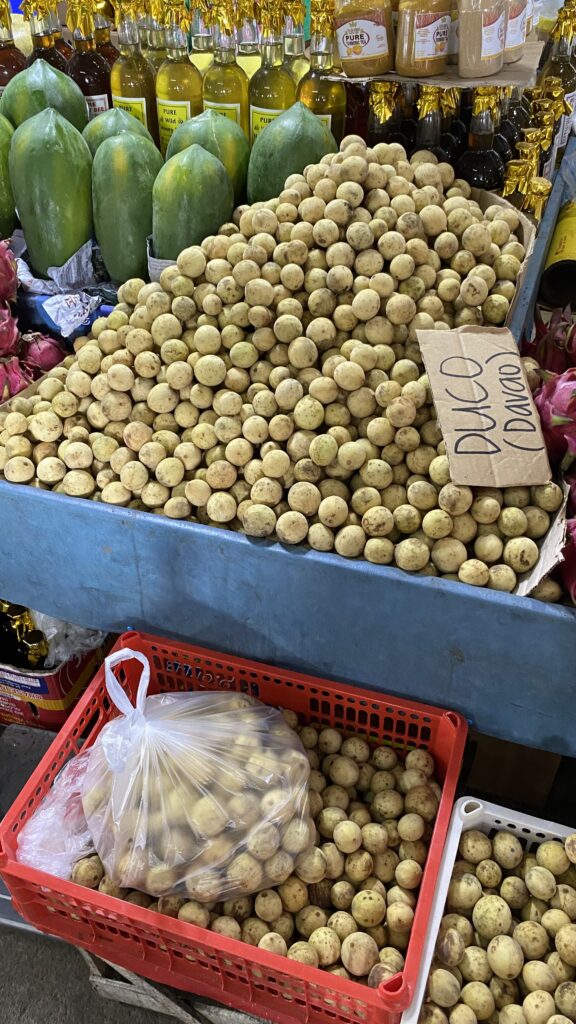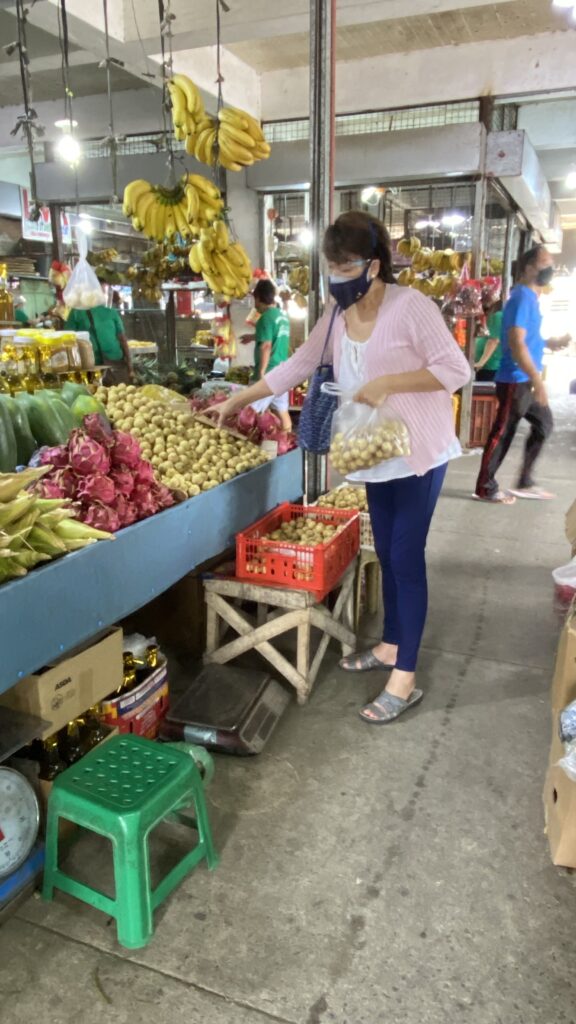 The veterinarian who was sellinh Shallow to me said she was pregnant at that time. I was getting two horses in one daw. Hay, naloko na naman ako. Aba eh 4 years na si Shallow dito eh hindi pa nanganganak!! Siguro next year I will get her a husband. Kailangan gwapo para bagay sa beauty nya. Kaya lang, our land is so small, we have no more space for additional animals.
Nung araw, yung mga ahente nag-o-offer ng mga 10, 30, 50 hectares in Batangas kasi the prices were a lot lot less. Like only one-tenth, but I wanted to be in Tagaytay kahit small lot only. I just wanted to have a small, manageable property, easier and cheaper to maintain. Pwede na ito sa amin ni Edmund, when we get a lot older, okay na dito, pahiga and patulog-tulog.  There was a bigger property offered to us 5 years ago somewhere in Batangas, pang rancho. We agreed already on the price but the sellers couldn't find their original documents. Hindi natuloy. After that, we lost interest. And my husband also didn't want me to have more horses and cows. Mahirap daw. Kaya hayan. We have one horse and 3 cows.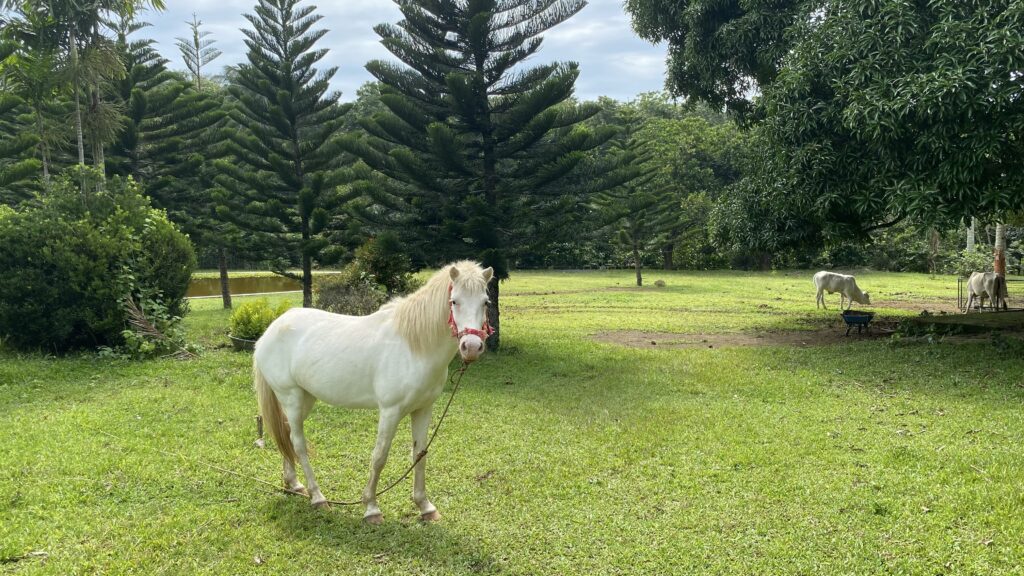 I was shocked at how skinny Daisy is.  According to the caretaker, kasi daw nag-de-dede pa si Andrew.   Parang I am concerned she might get sick.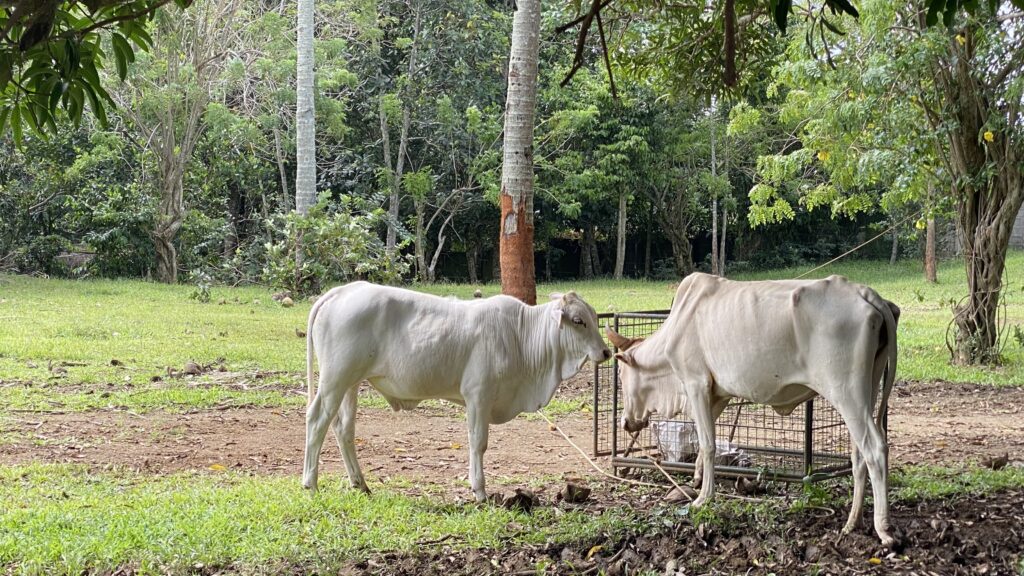 I removed all this vines, para kasing ang sukal na.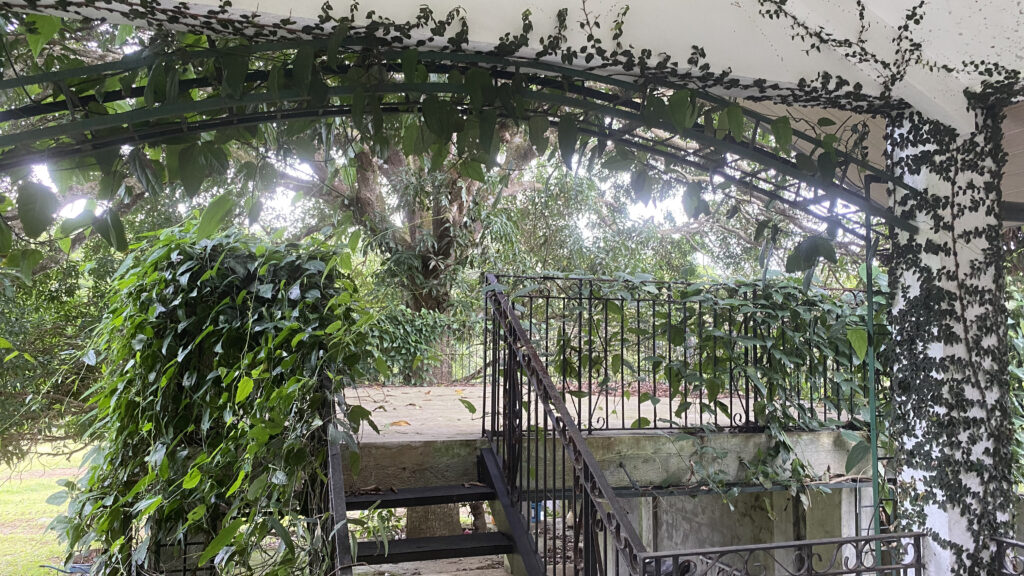 I didn't expect the pine trees to grow this big.  For the longest time they remained small, akala ko hindi na lalaki, tapos biglang nag shoot up.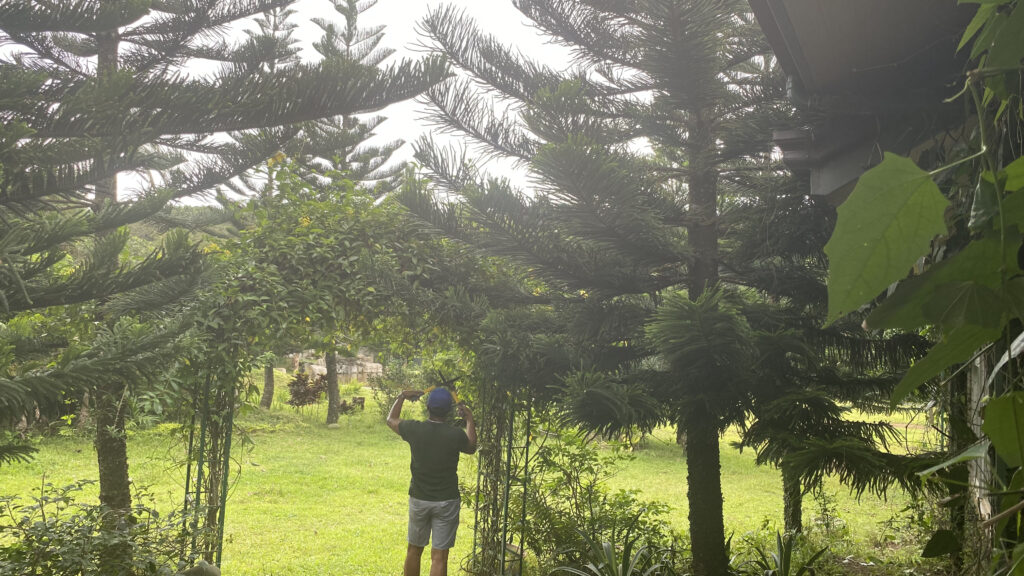 The ending to our visit was a good and relaxing meal at our number one favorite restaurant in Tagaytay,  Fire Lake Grill, by Chef Paul, located at Cliff House.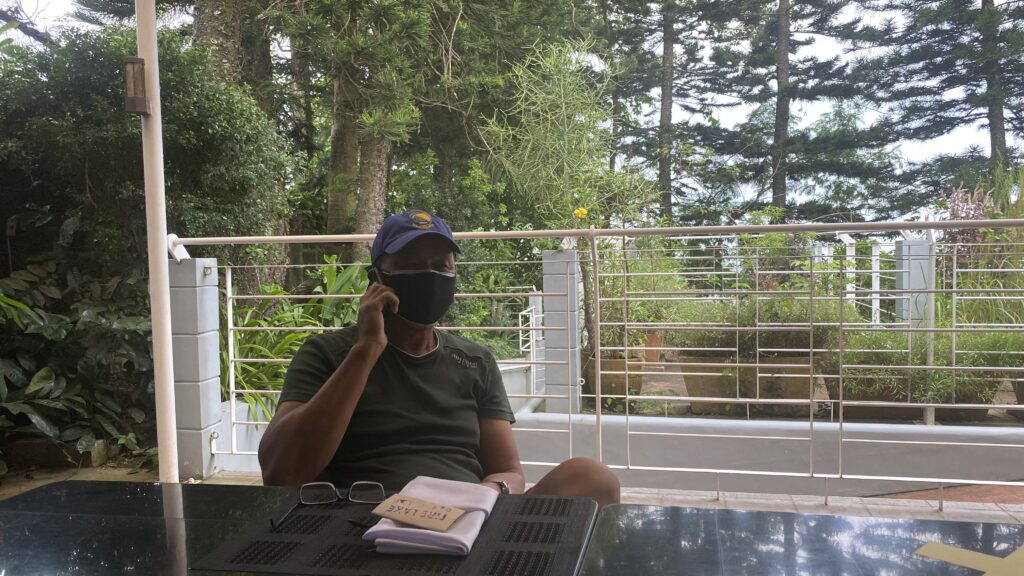 We sat outside— more relaxing.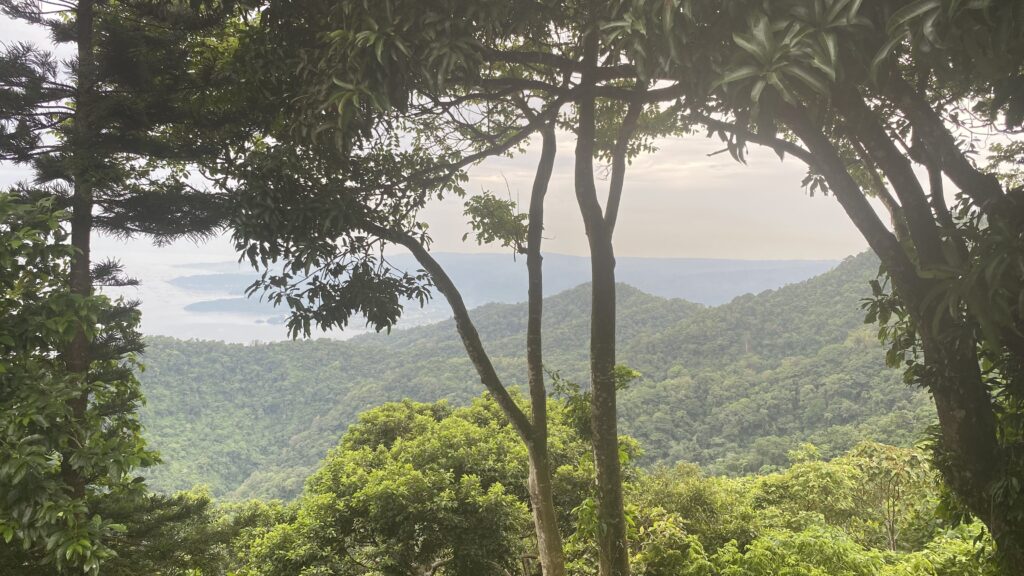 Gutom na kami, this would be late lunch and early dinner combination.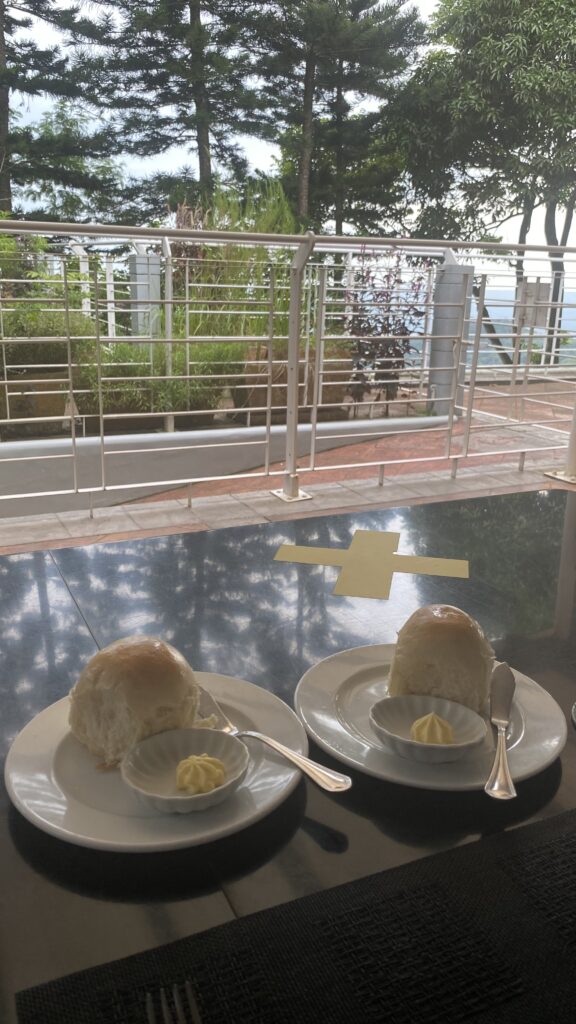 My old time favorite order here, tuna salad nicoise….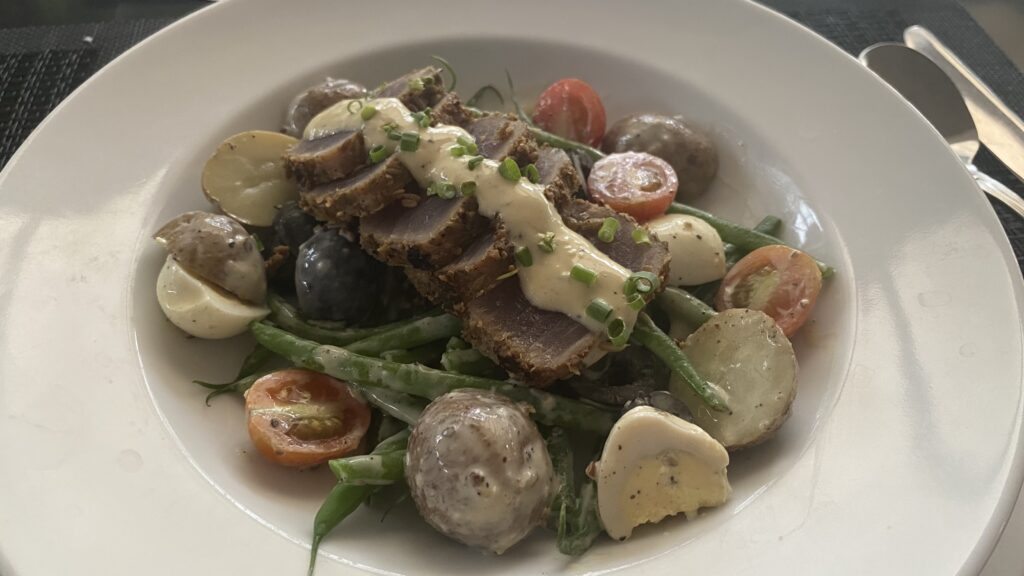 … and my old time favorite dessert,  pineapple carpaccio.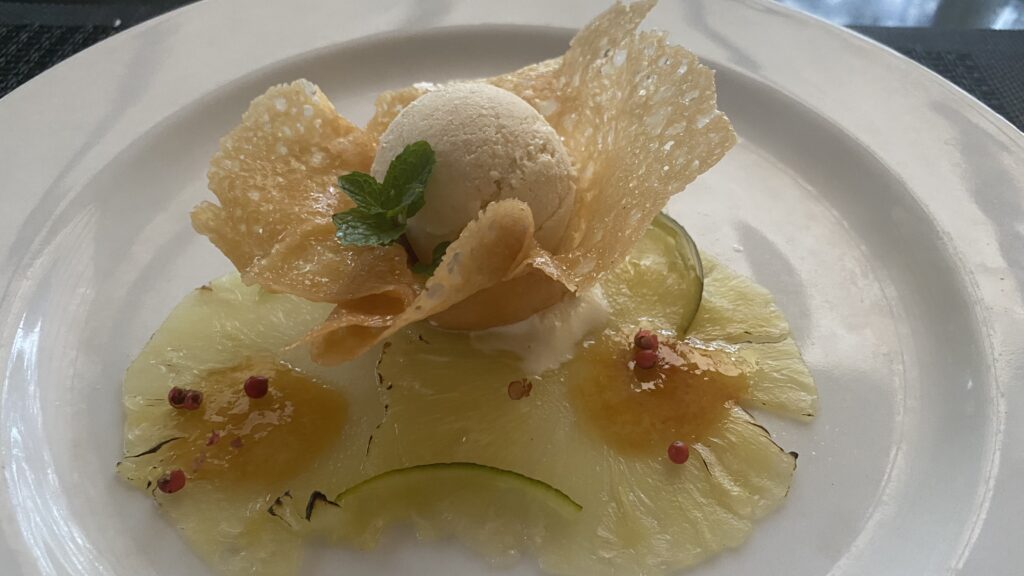 Lahat naman dito sa Fire Lake Grill favorite ko.