October 17 2:38 pm
I went to Fabric Warehouse in C5 Libis to buy upholstery fabric.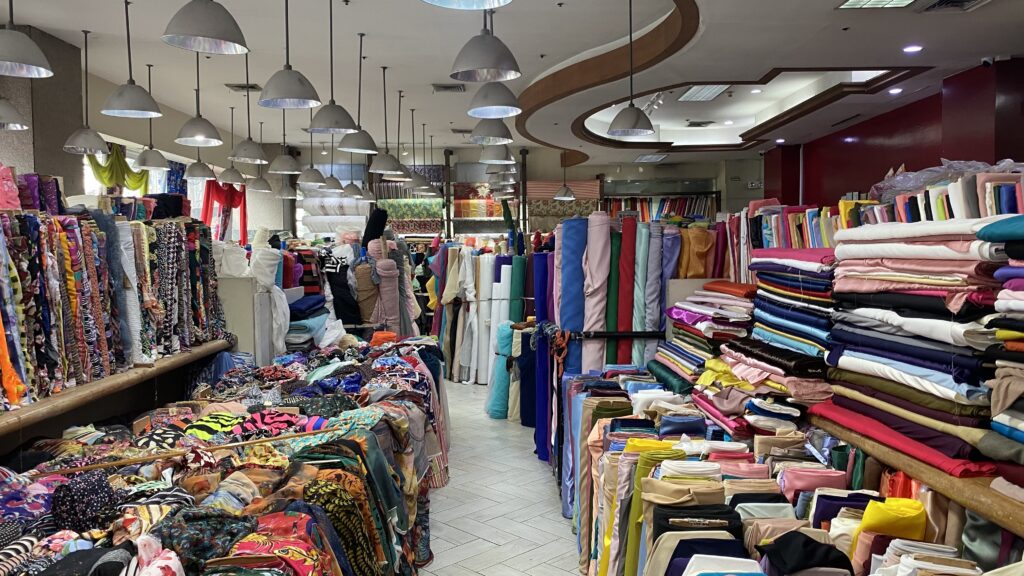 The choices were limited. I wanted to transfer to Shell Canvass baka they have more variety but the store in Libis was sarado.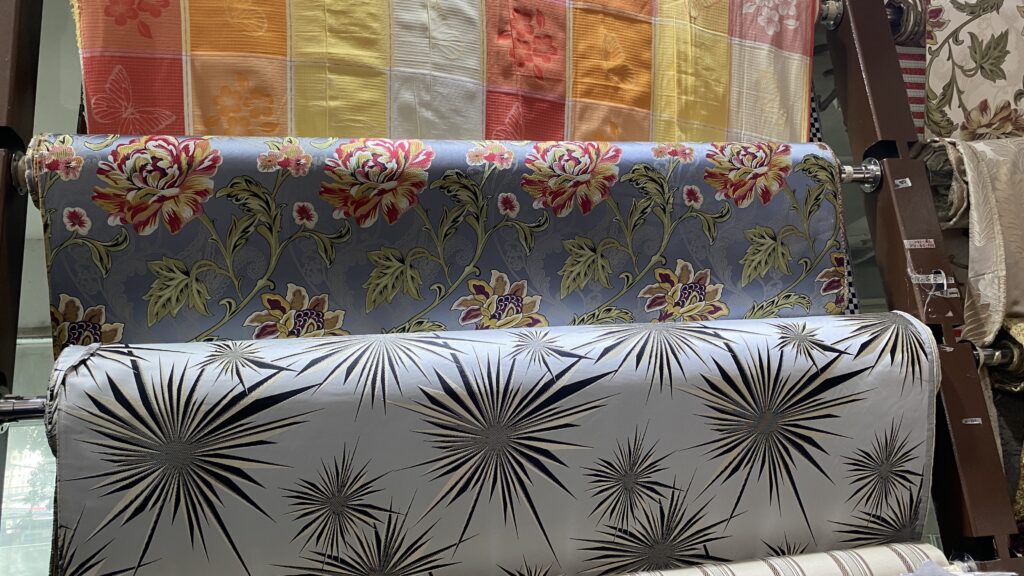 This was the old bench cover that I wanted to replace.    I don't know how old this is pero luma na talaga.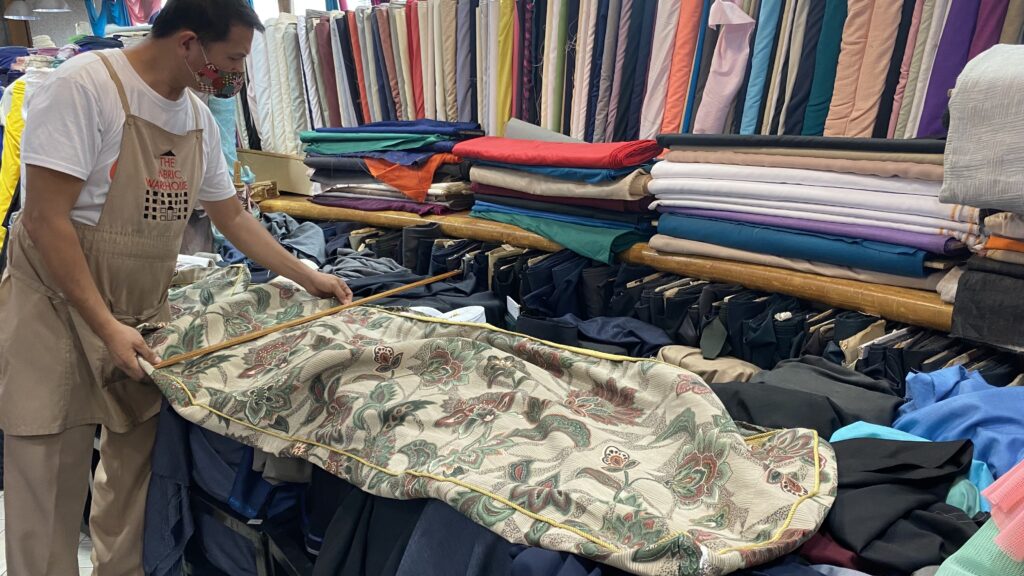 For lack of a better choice, I picked this bluish gray with large floral pattern.  After it's been cut, I was like… teka… parang hindi gaanong maganda.  Parang gusto ko simpler. Hindi pwede isoli kasi nagupit na.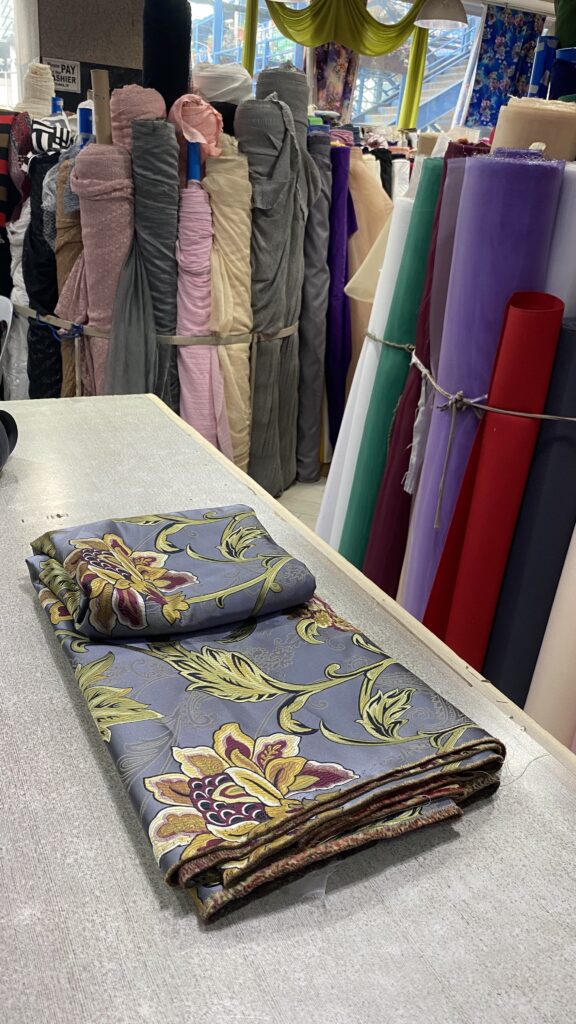 Fabric Warehouse gives a ten-peso per yard discount if paying in cash. I only had 2,000+ pesos cash buti na lang nagkasya.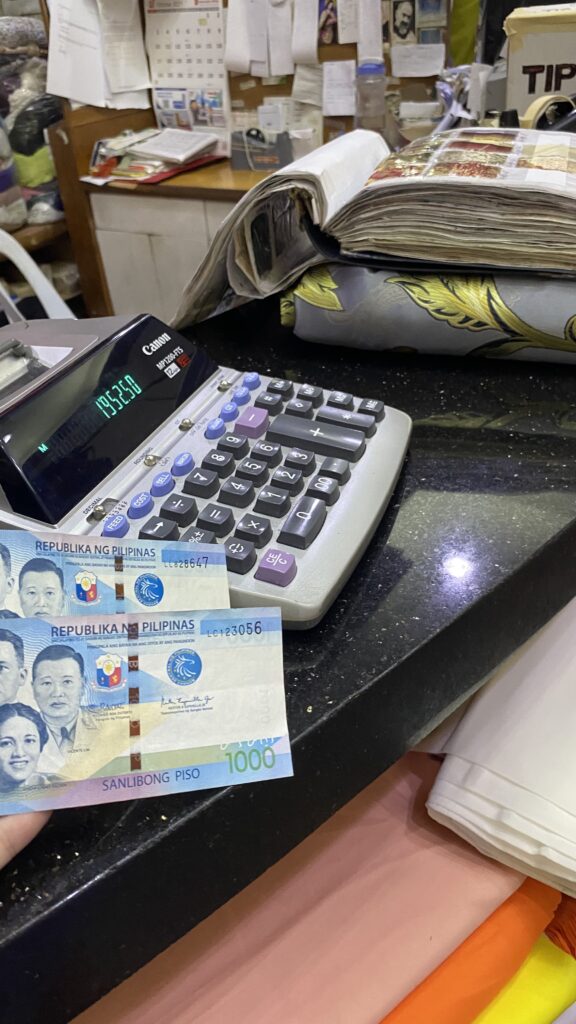 VAT is so high. If the government utilizes our funds efficiently and with no graft and corruption, we ordinary people need not suffer from paying high utility bills and taxes. There are states or countries that don't charge their citizens with personal and corporate income taxes.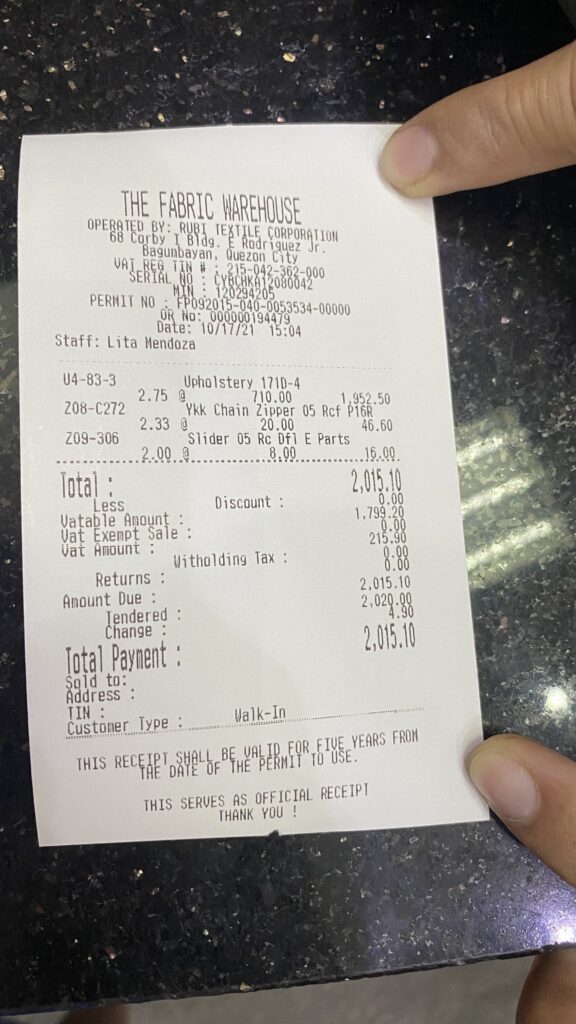 Tip Box— kailangan pa ba ito dito? Hindi naman sa nagdadamot ako pero di ba may sweldo na sila? It's becoming a culture. I went to a modista in Pasig to have my dresses repaired. Masikip na kasi. Nanghihingi sa akin ng tip yung modista. Kasi daw mayaman naman daw ako kasi meron akong kotse. She must have seen me getting off the car. Medyo na turn off ako.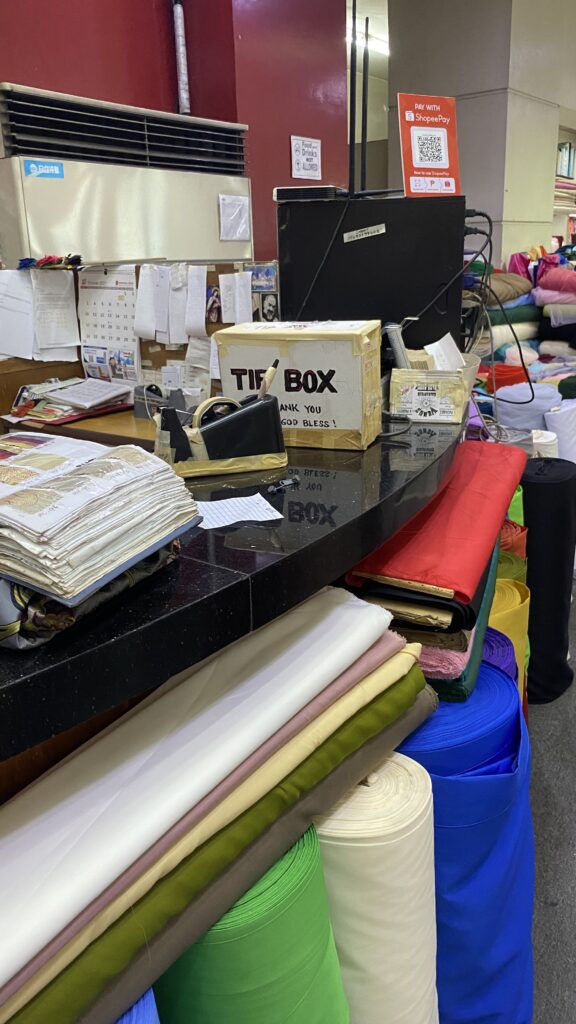 After I had paid for the bluish floral fabric, I went back and bought a plain canvass in case masawa ako dun sa pattern. Meron pa aking mga cash sa sipit sipit, umabot ng 1,000 pesos.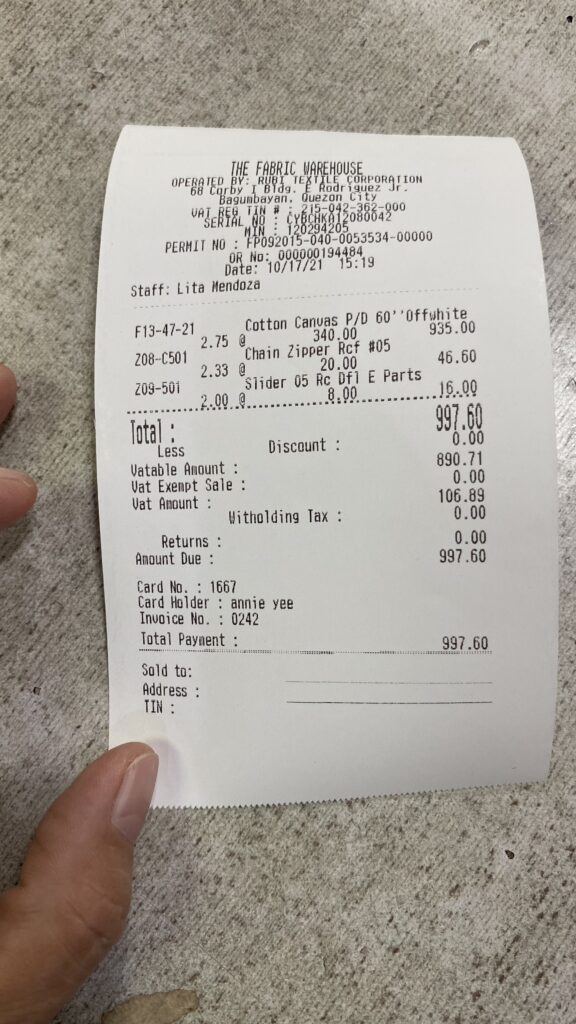 The sales person asked me "mam meron na bang magtatahi nito?" His sister daw is a modista doing curtains, sofa covers, throw pillowcases. P600 daw for the bench cover. Okay na yun. Not cheap but for convenience. I left him the upholstery fabrics and zippers including the old cover para kopyahan. They would be ready daw in 7 days.
I inquired how much the labor is for draperies and curtain, P250 per panel daw pero P450 / panel if pleated.
Sobrang grayish na yung sheer curtains namin due to air pollution. I really want to replace them with new ones. No amount of washing and kula could make them whiter.