August 18, 2021
Our schedule keeps changing because ECY and I have different plans. He wants to go home already because we've been hanging around here long enough. He is worried about Oyen being alone in Manila.  It's been raining incessantly and water has found its way into Oyen's bedroom floor through the bay window's roofing because the leaves are clogging the drain.  He also wants to show up at the office to surprise his employees because he thinks the managers are missing him.
Me naman, yes I do think of my daughter being alone in Manila.  Technically and physically she's not by herself.  She has the household staff, her husband, and with 8 dogs.
I agree with my husband that it's time to go home.   It's just difficult for me to leave because of my son.
So here we are on the plane.    Our seats are one seat apart for social distancing and family planning.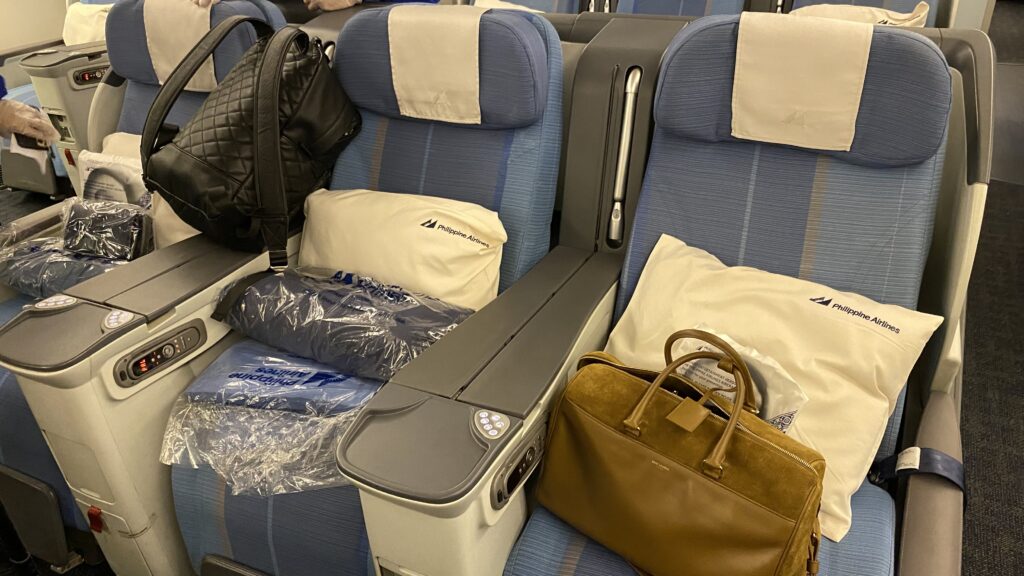 PAL's delicious meals have not changed, except for the way they are being served.  Downgraded na, from fancy service to a more casual plating.   There are a few cutbacks like there's no more caviar, buffet cart for breakfast, etc.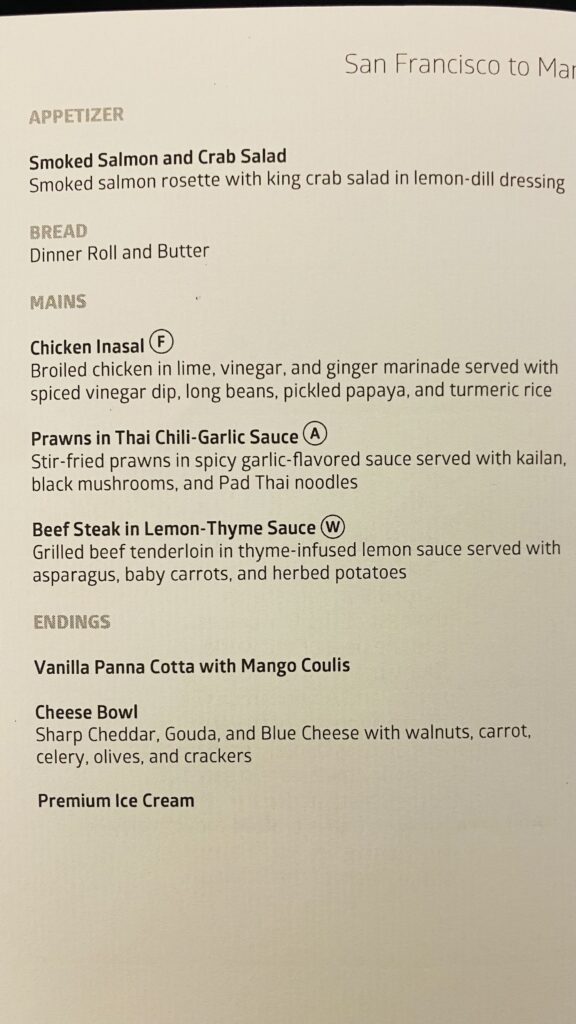 Maybe because of my age, I now easily get tired carrying a top handle bag especially when it's big and heavy.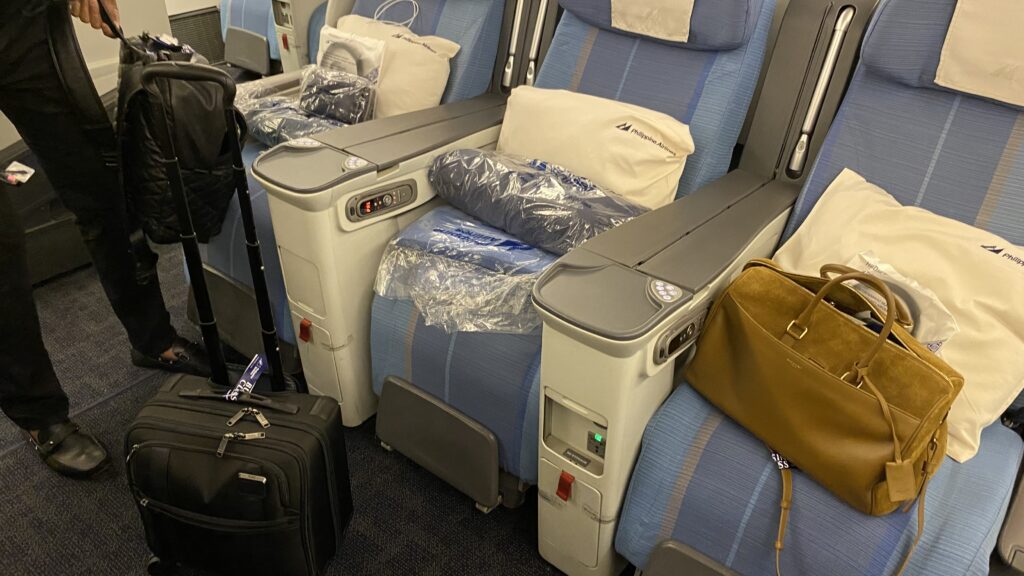 Eto namang travel mate ko, he also no longer wants to carry or bring big suitcases, bags, or hand carry, or whatever. Nabibigatan na rin sya. So several hours before we were leaving for the airport, nag mabilis pa syang mag-shopping to buy a small hand carry for his personal supplies like medicines. He no longer wants to bring daw his backpack kasi medyo luma na. So instead of buying a new backpack, he bought a super tiny Tumi. Sa liit nito, dapat ang tawag Tumimi. When I saw it I thought, hmmm parang sobrang liit. Hindi bagay sa laki ni Mister Yee. When I was packing na my things, ay oo nga pala I didn't bring my white carry-on luggage or my aqua-colored luggage, or something big enough to put my laptop.
And sadly enough, my laptop wouldn't fit into his Tumimi. As a result, he still has to bring his backpack to put my laptop. Thank you, handsome husband.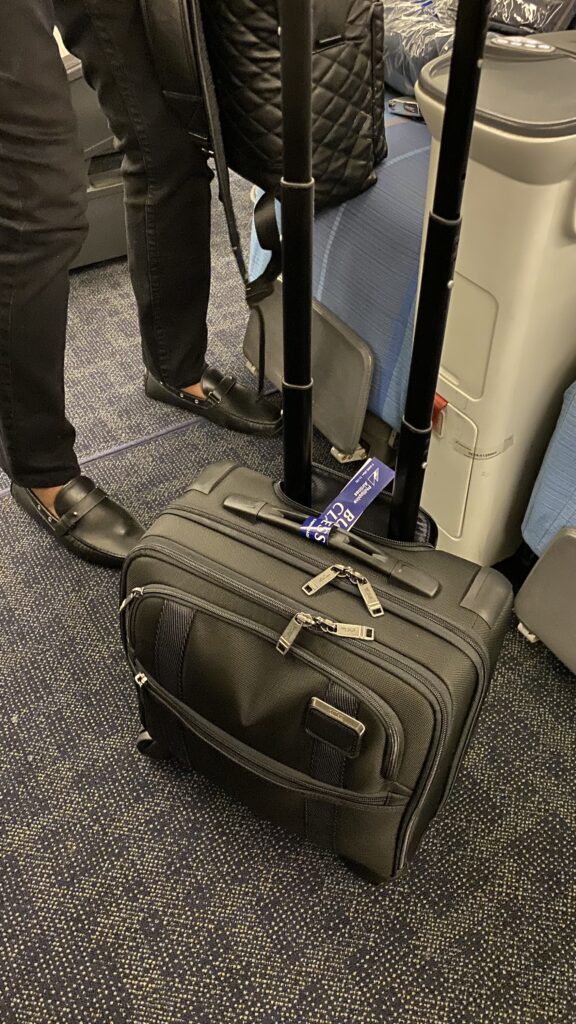 From fluted glasses to plastic bottles.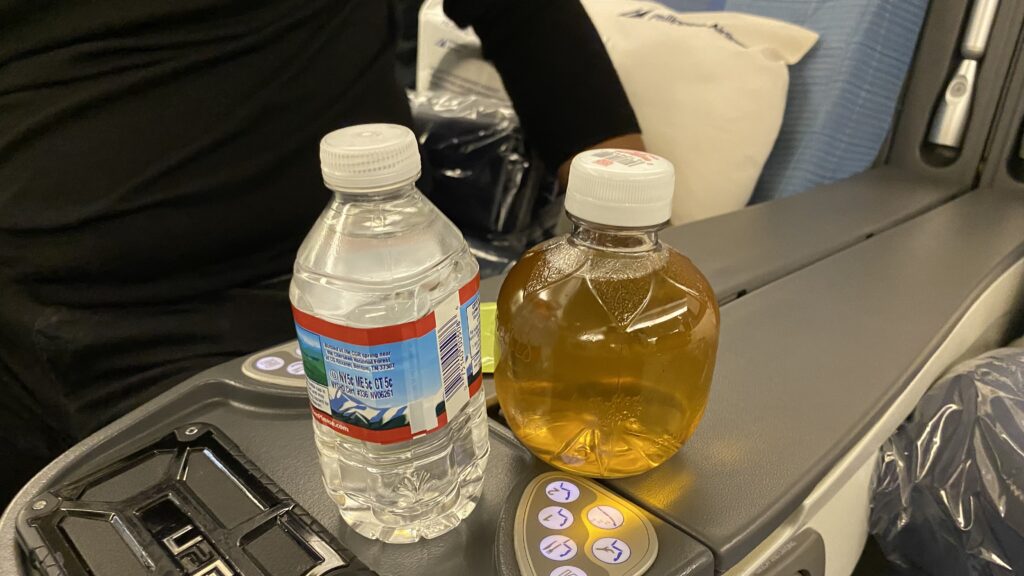 Everything looks good.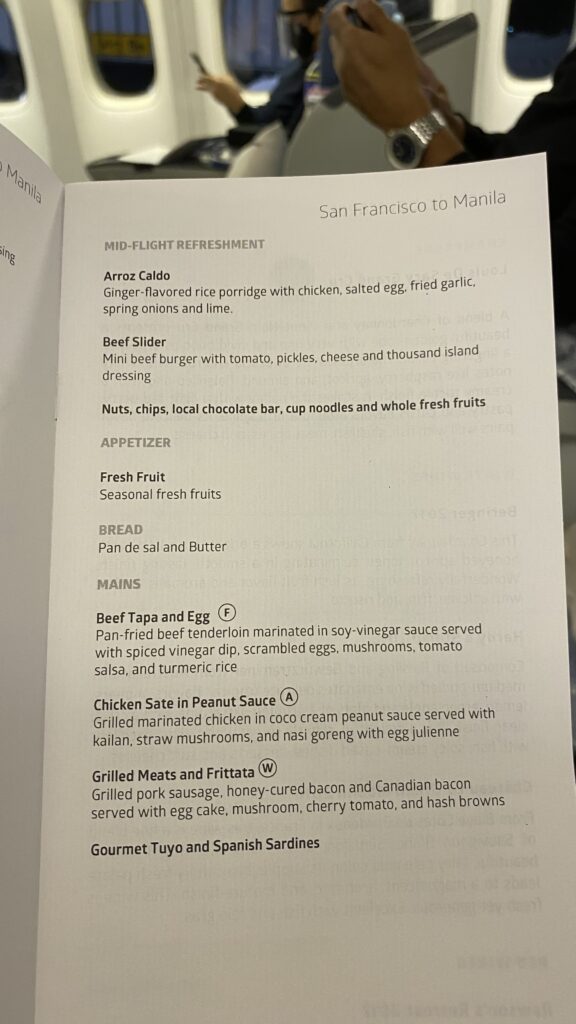 Some people get drunk on board.


Stay away from him when he orders red wine.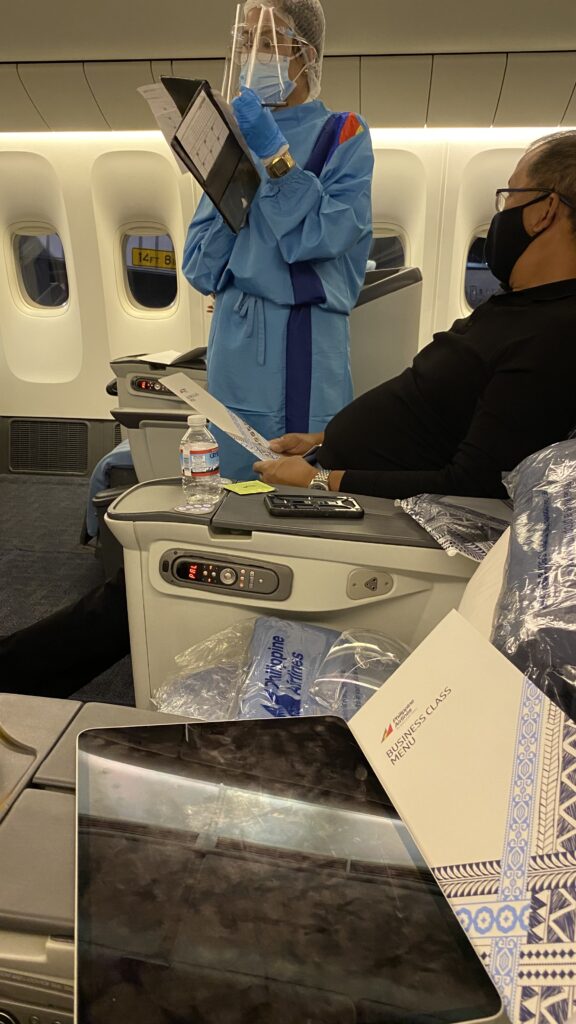 Times like these magnifies our height difference.  Edmund's  feet touch the floor…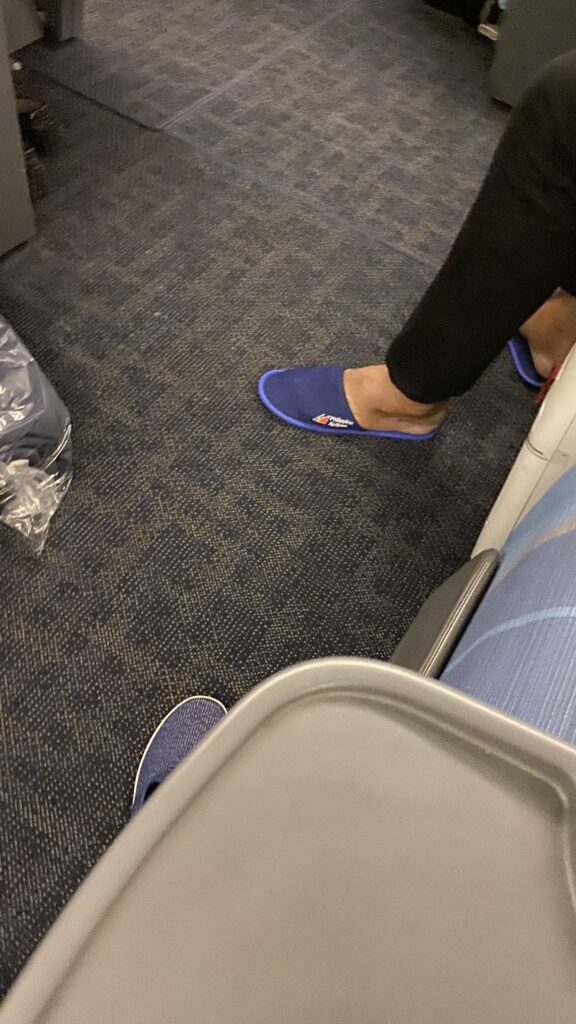 while mine can't.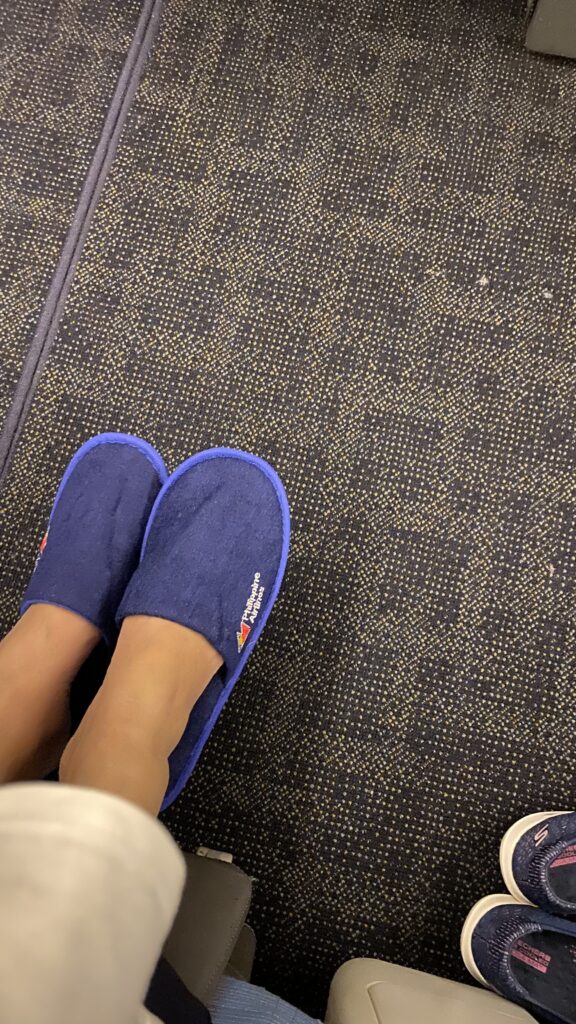 It's sad, my monitor doesn't work.  Why me?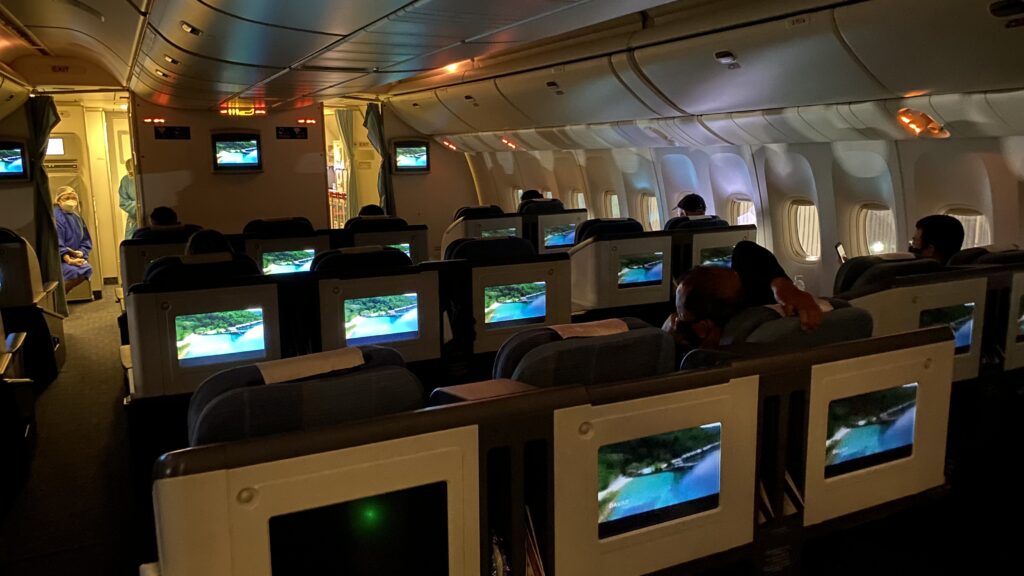 Covid sanitation changes the way food is served.  Every item is sealed or wrapped. Actually ang daming dagdag na kalat, plastic.   Dati-rati, two flight attendants go around with a big basket of assorted bread and we are free to choose two or three or even request for more. Merong pandesal, French bread, croissants, dinner rolls, etc.  Ngayon we get one bun fully sealed in plastic.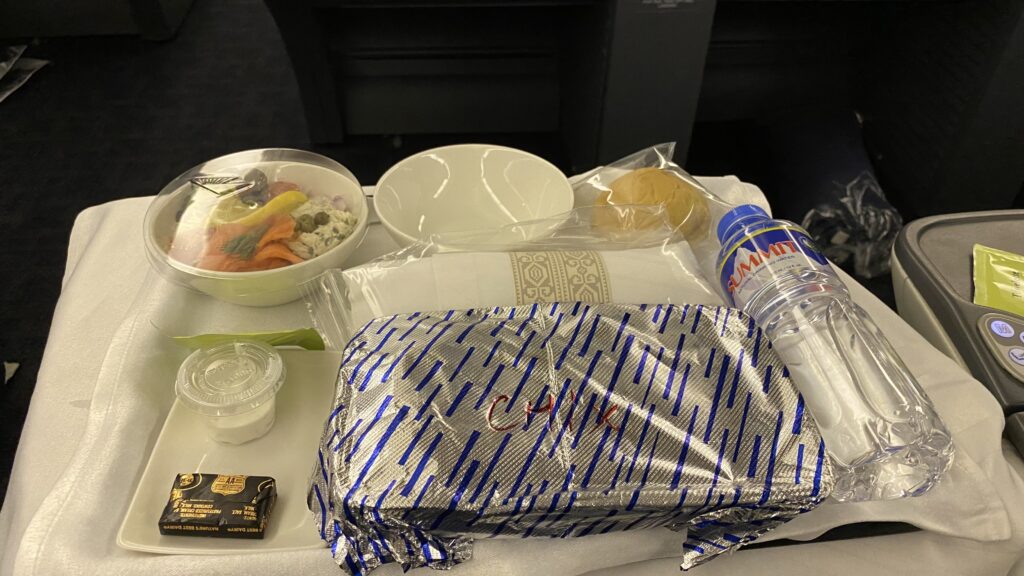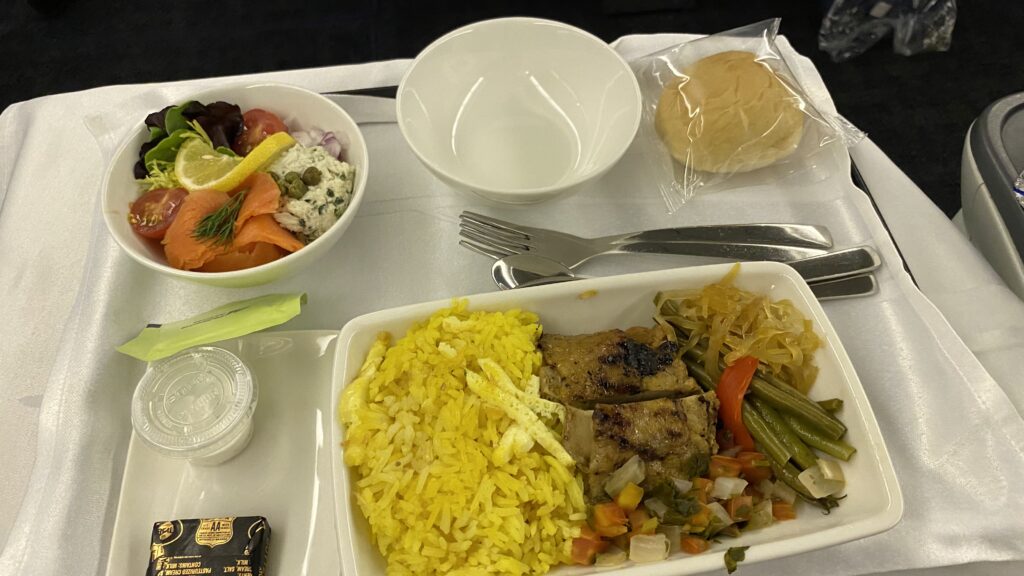 Mister Yee wipes everything clean.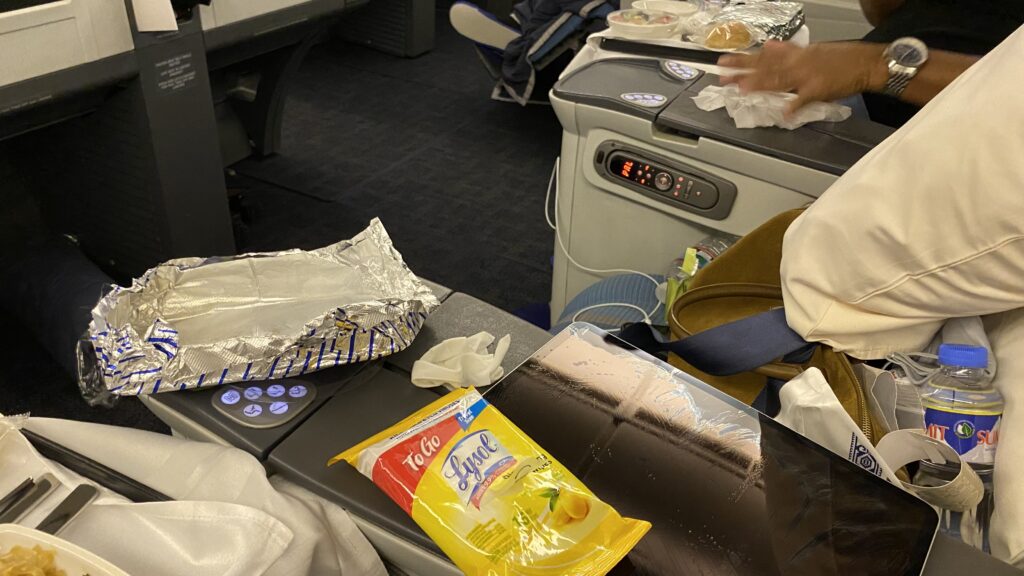 Smoked salmon salad is good.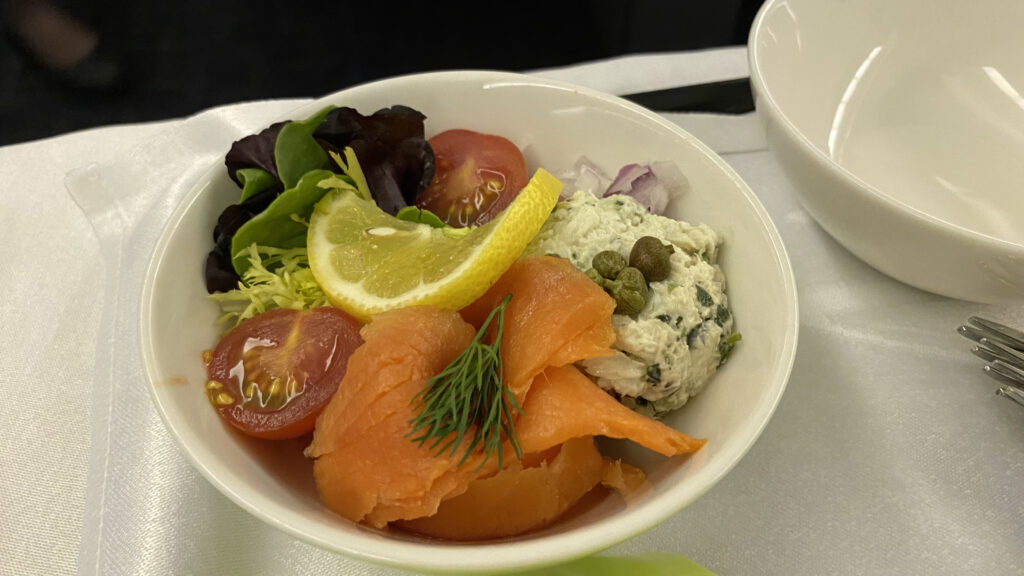 I am not one to pass up on ice cream most especailly if its vanilla and strawberry flavors from Haagen Dazs.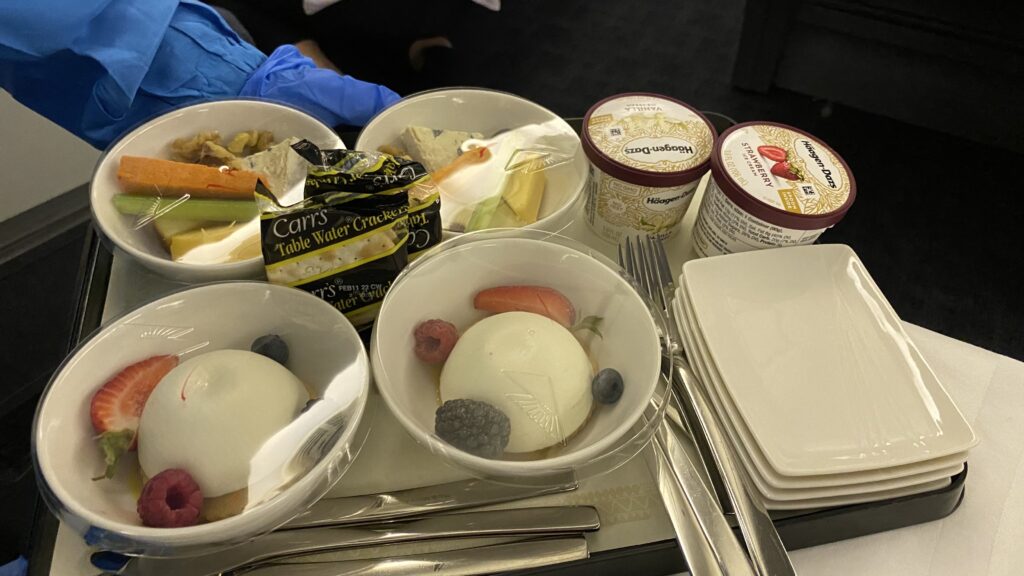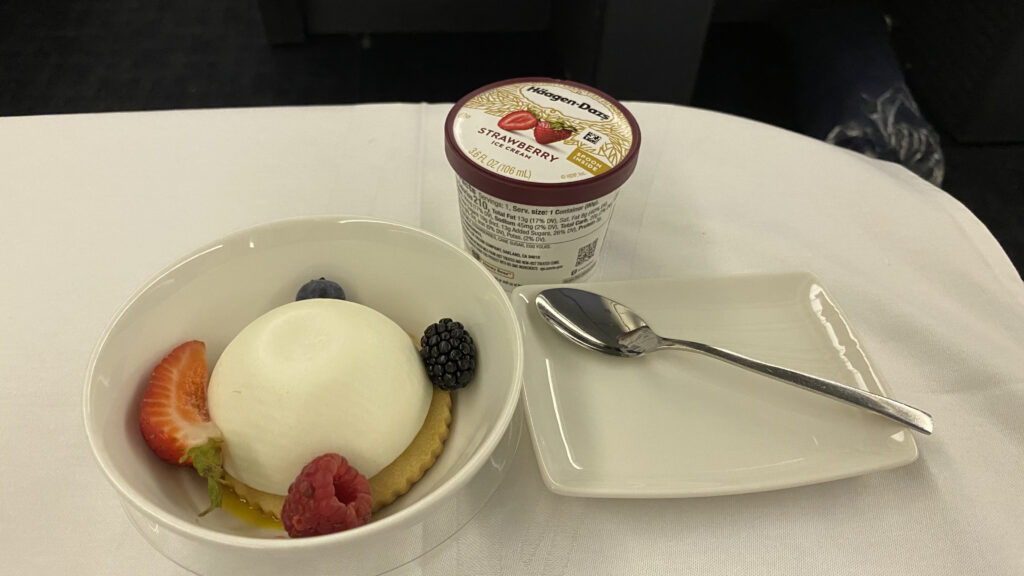 I can finish an entire pint of Haagen Dazs' strawberry ice cream in one sitting but I try not to because it's rich in fats, sugar, and other not so friendly to my body ingredients.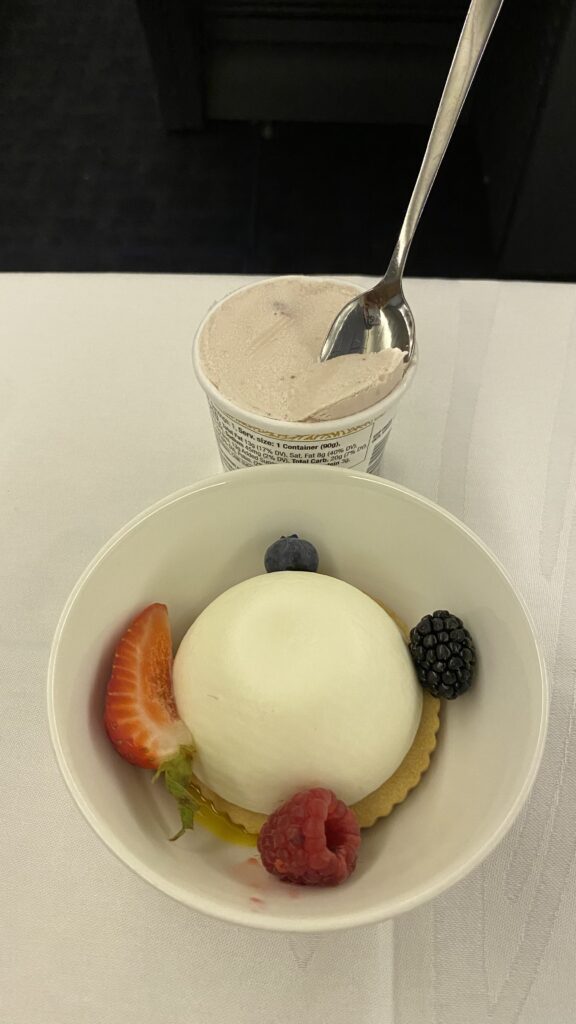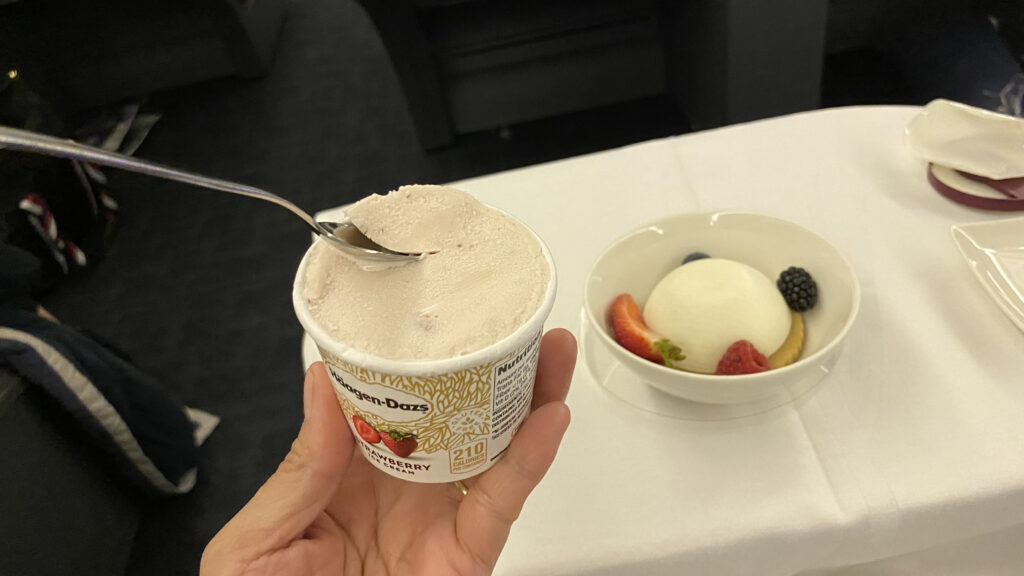 My midnight snack is hot lugaw.    They don't normally serve it hot, only warm, but I made a request that I wanted it hot.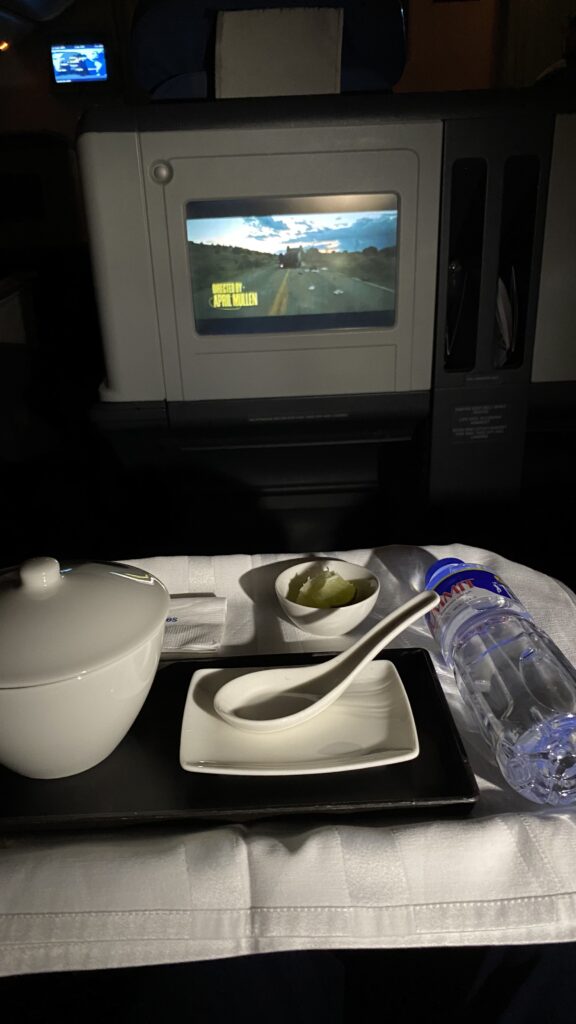 Trying to reuse and recyle.


Many forms to fill up but sometimes no one collects them.   It's cumbersome for me because the prints are small.  I can't read the tiny letters.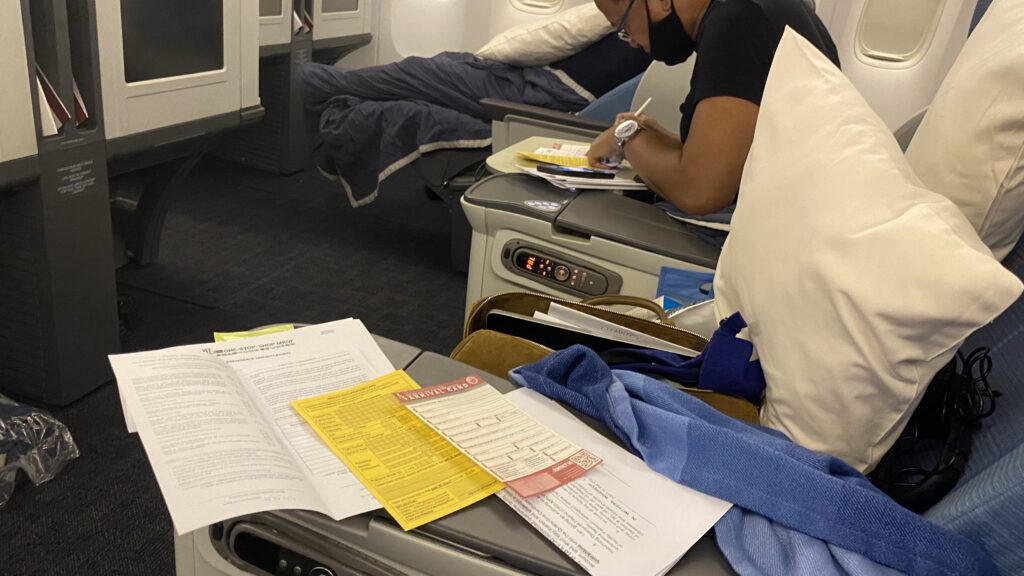 breakfast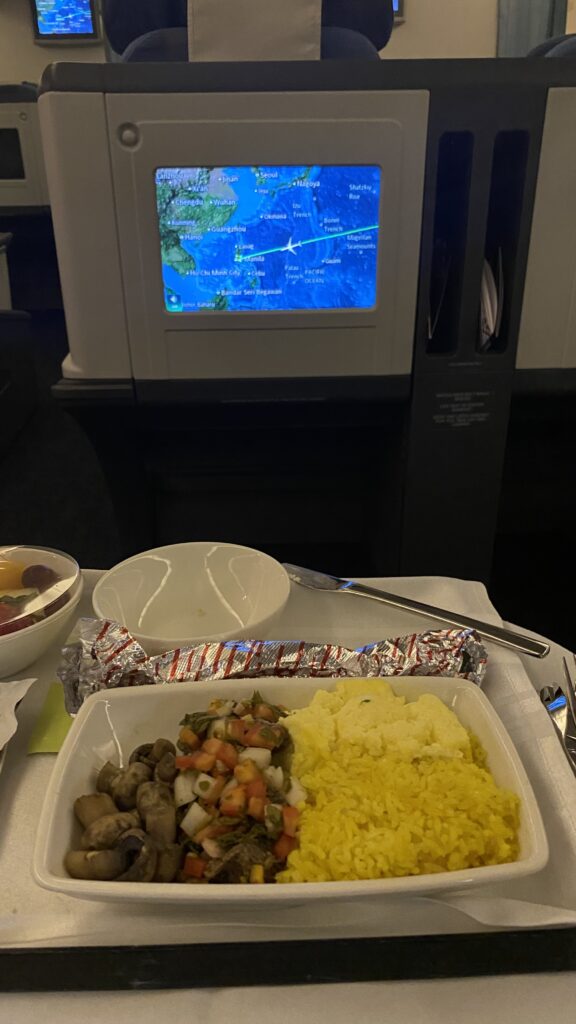 Uyy mukhang maganda ang gising.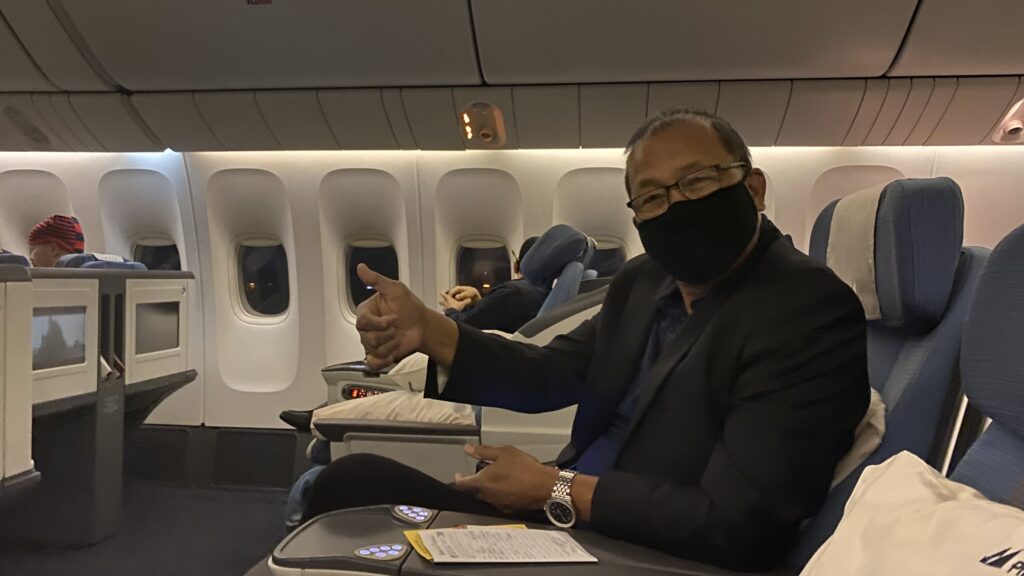 My face shield broke and it can't be fixed anymore.   I was thankful we were given new ones . Free face shield.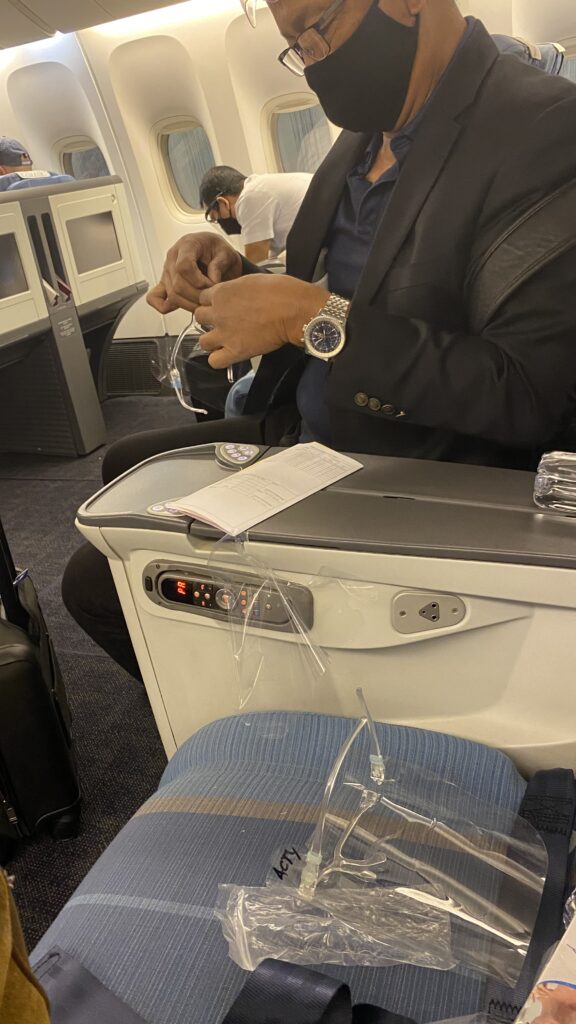 We've landed safely.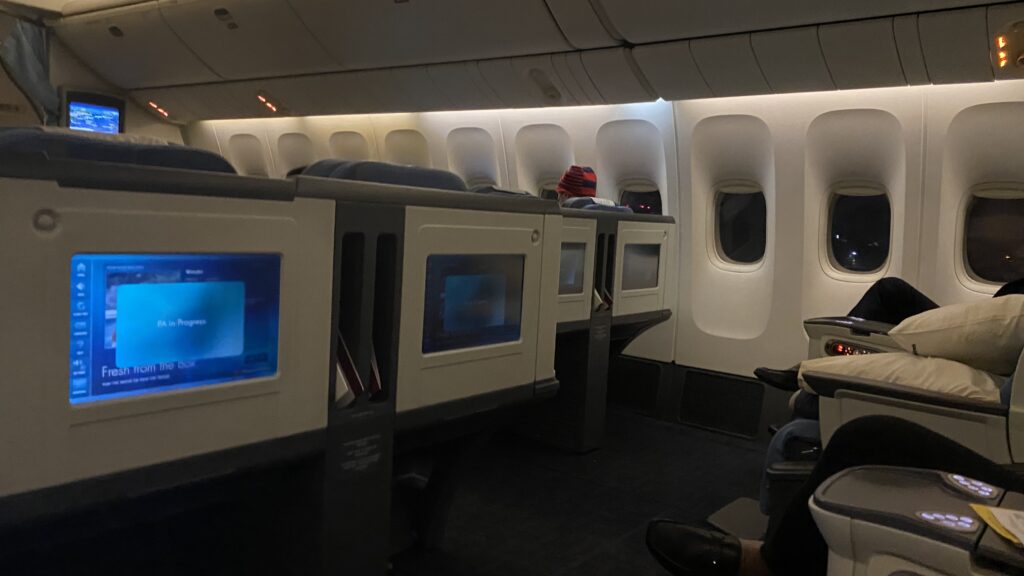 I had no sleep during the long flight kaya mukhang groge (haggard) na ako.