I missed going to my favorite Hog Island Oyster restaurant.  I went to their website and was utterly surprised to find out that they do deliver fresh oysters.  The delivery fee was steep but I bit the bullet.  I wanted us to have something special naman for a change kasi while on quarantine,  our meals were my imbentos only.
My order came after two days, on May 8.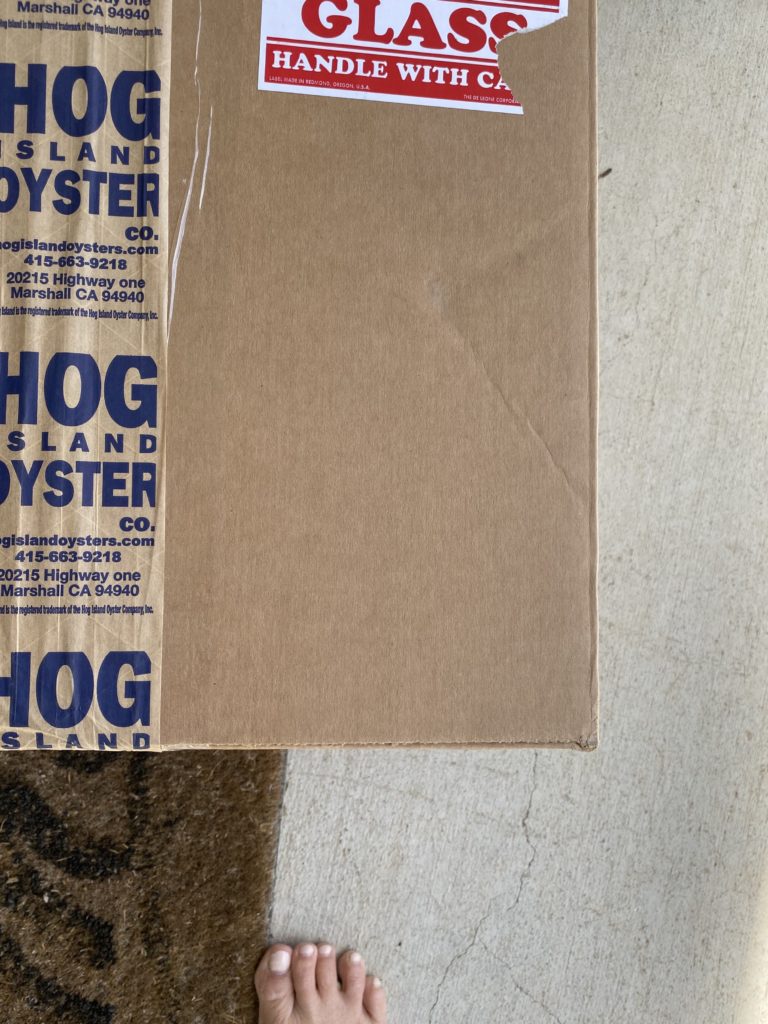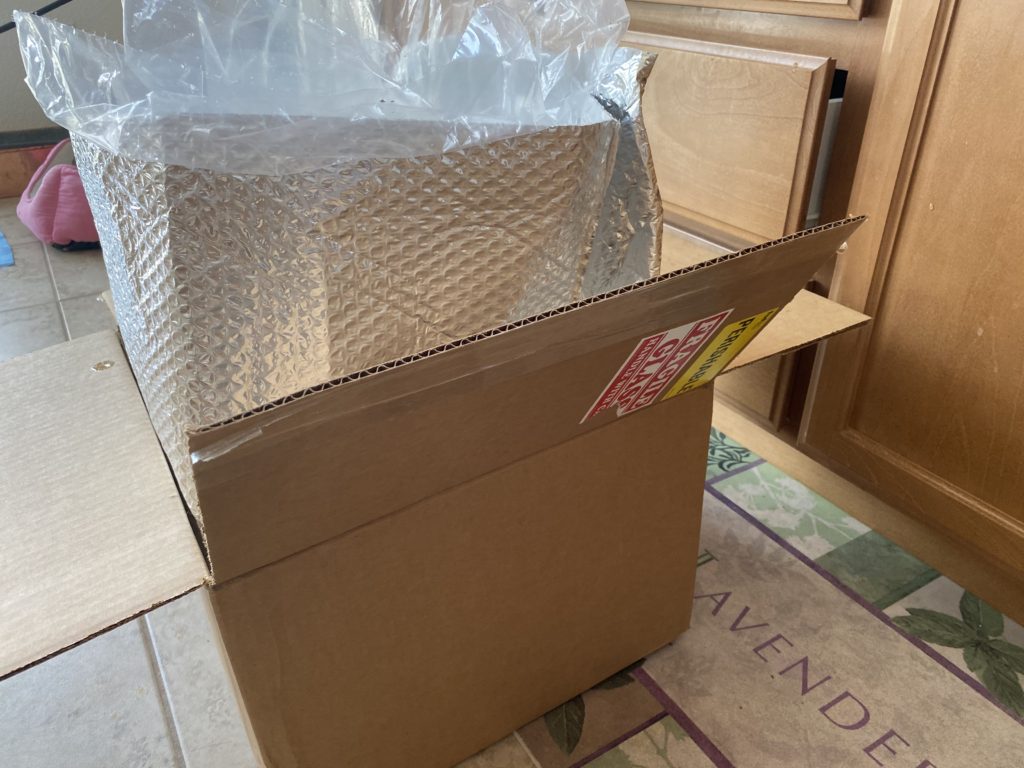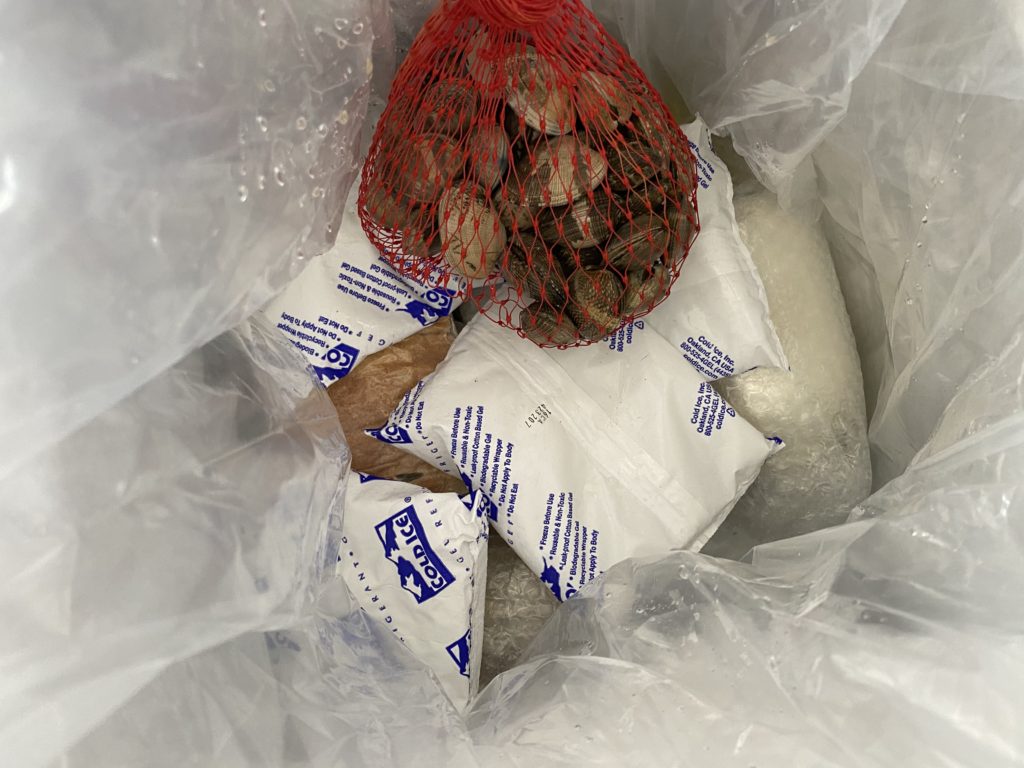 the box csme with dried ice to keep the clams and oysters fresh.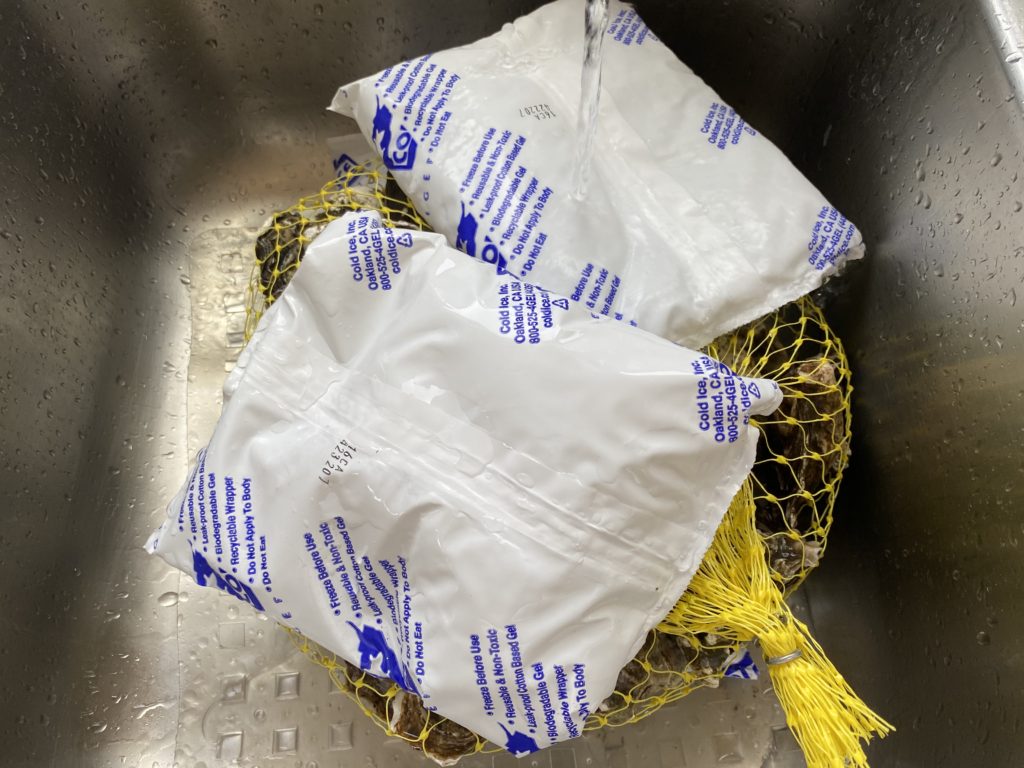 The package came with 4 orders of clam chowder soup.

A big bottle of cream and another bottle of potatoes, carrots, celery, for the clam soup.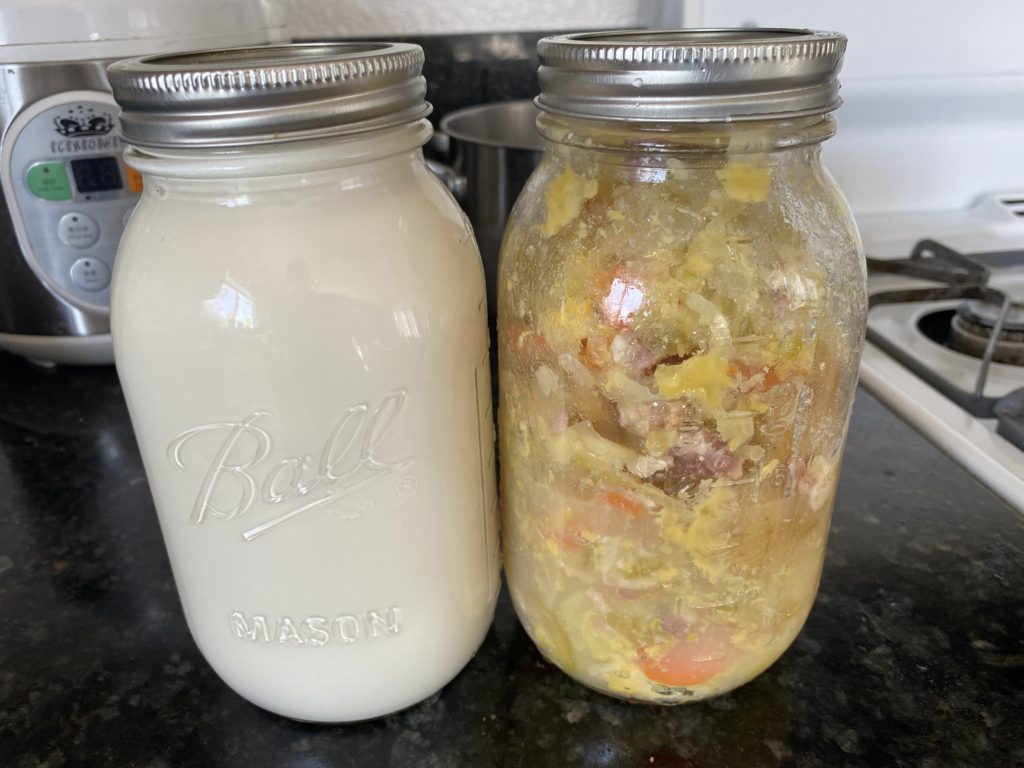 It was difficult to shack the oysters at first but after the 5th or the sixth time my son got the hang of it.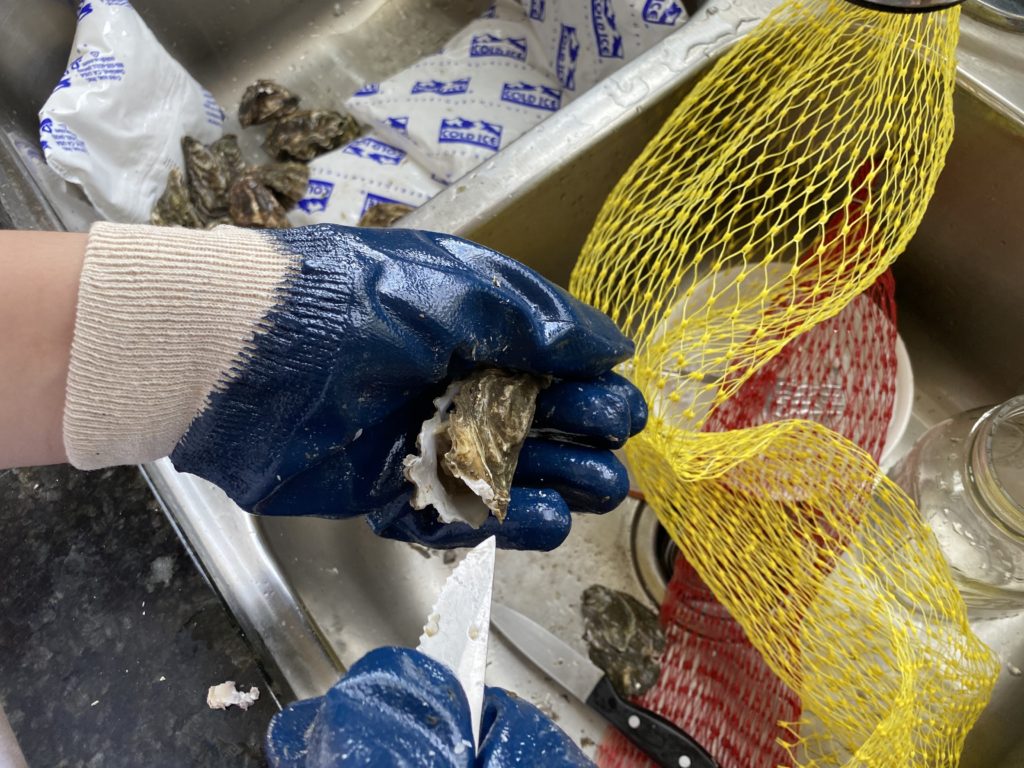 I placed the oysters on a baking pan full of crushed ice from our freezer.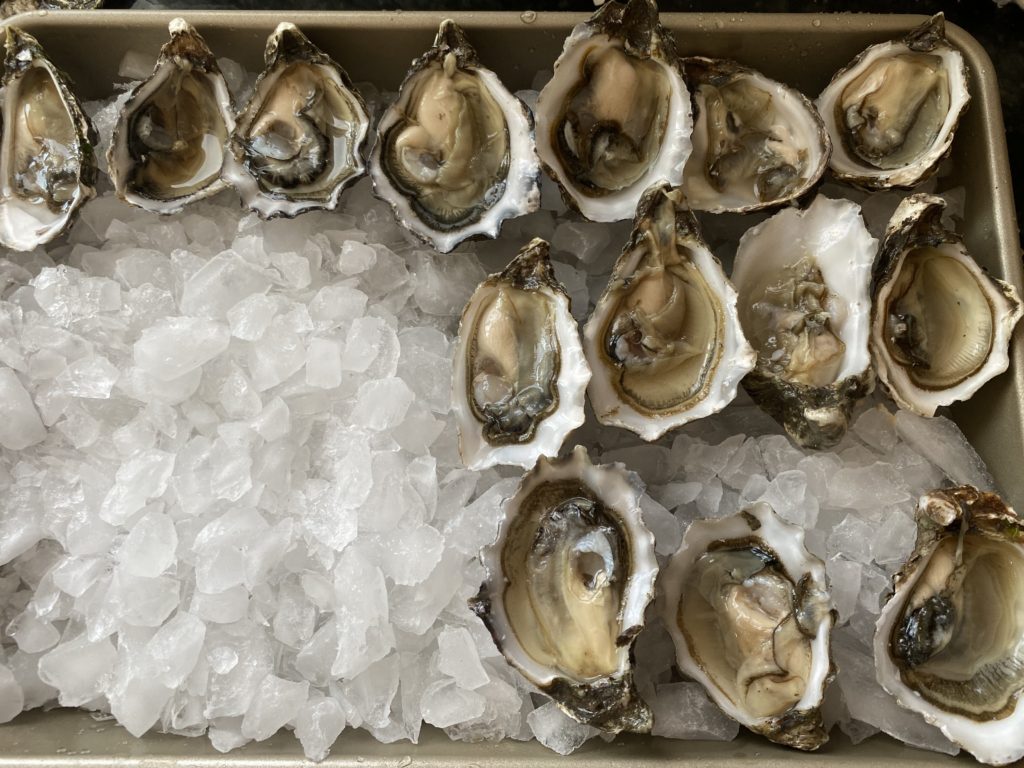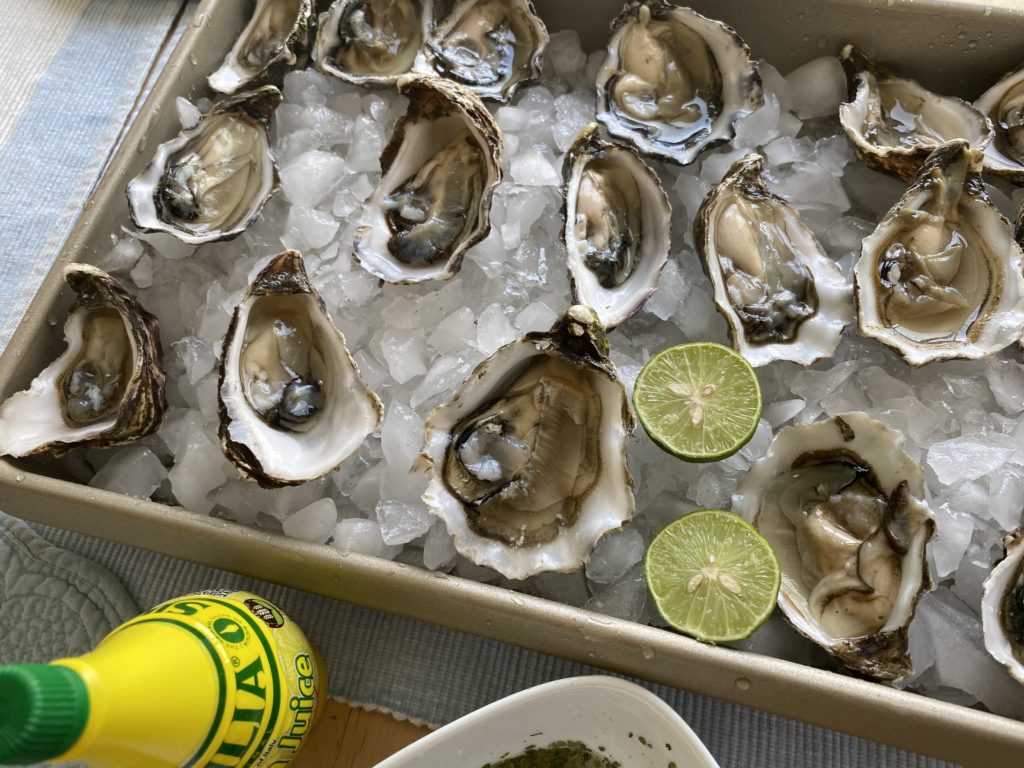 I boiled the cream, other ingredients, with the fresh clams.
This was the result–  four bowls of delicious clam chowder.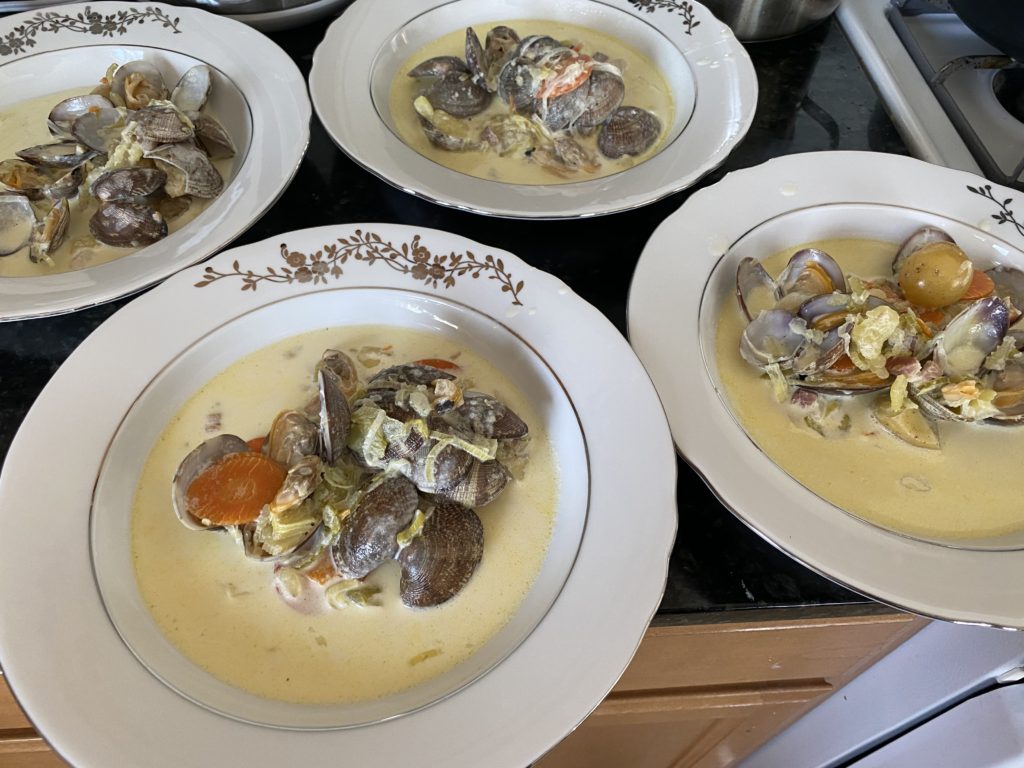 I also ordered a Grilled Cheese sandwich for Oyen because I knew she wasn't fond of oysters. It came with a bottle of pickles.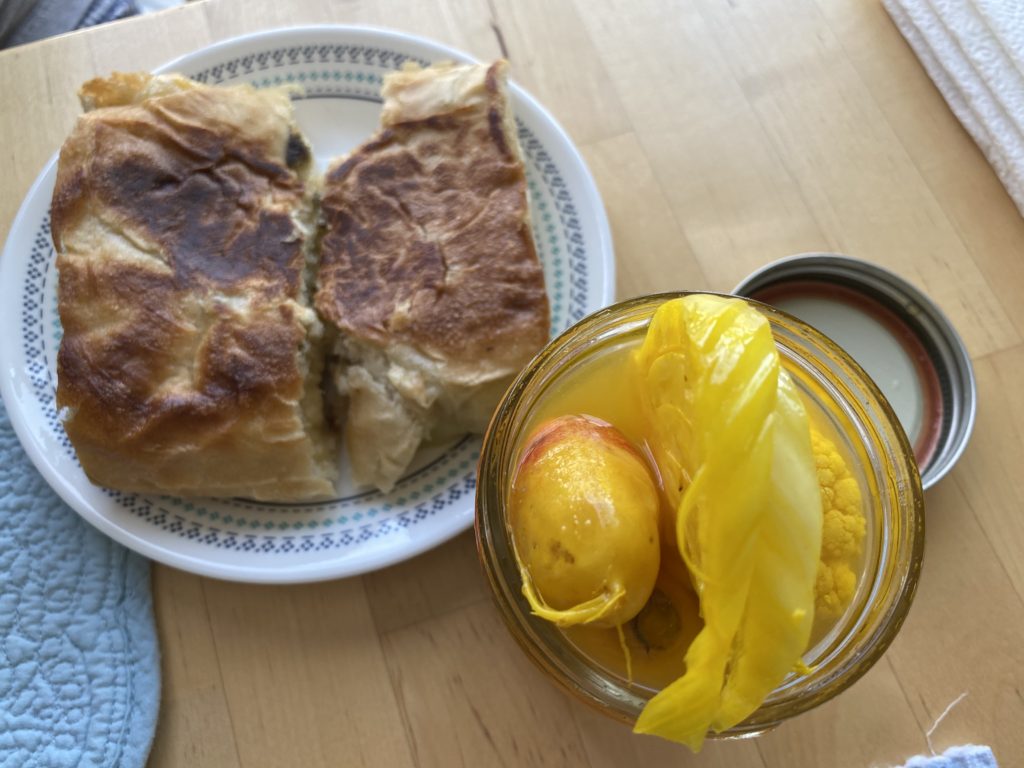 Here we go, a special oysters lunch while on quarantine. Chiao!