We drove far to have fresh oysters in Oxbow Market.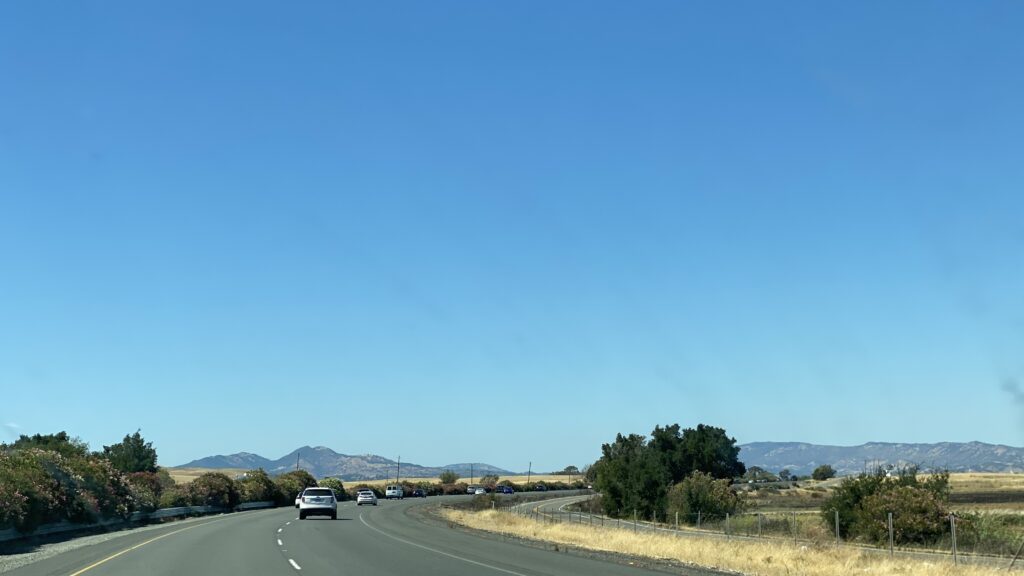 Oxbow a good excise to visit Napa.
Unexpectedly full of people.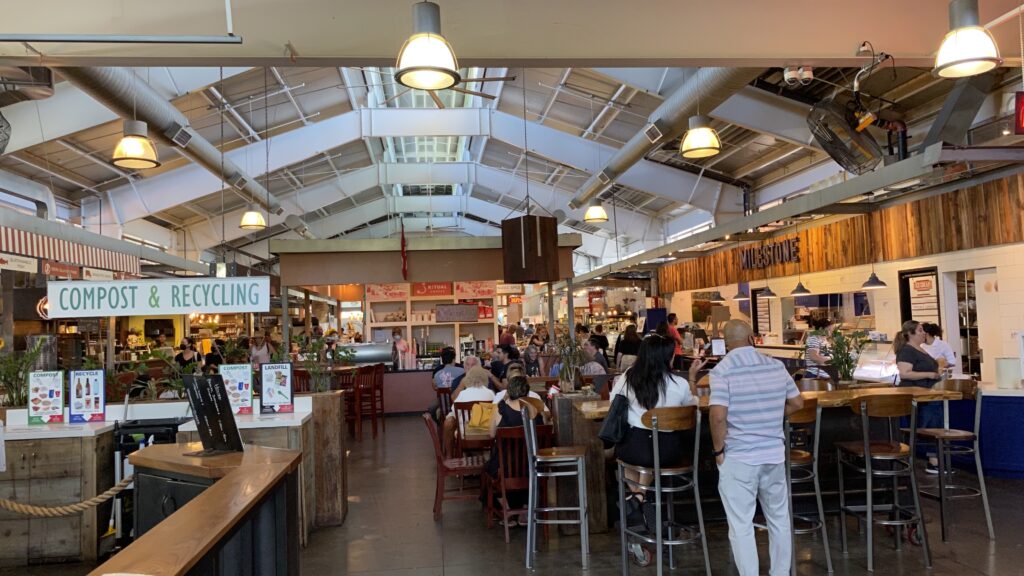 We had no reservation at Hog Island Oysters so we were asked to wait for 30 minutes which turned to almost an hour,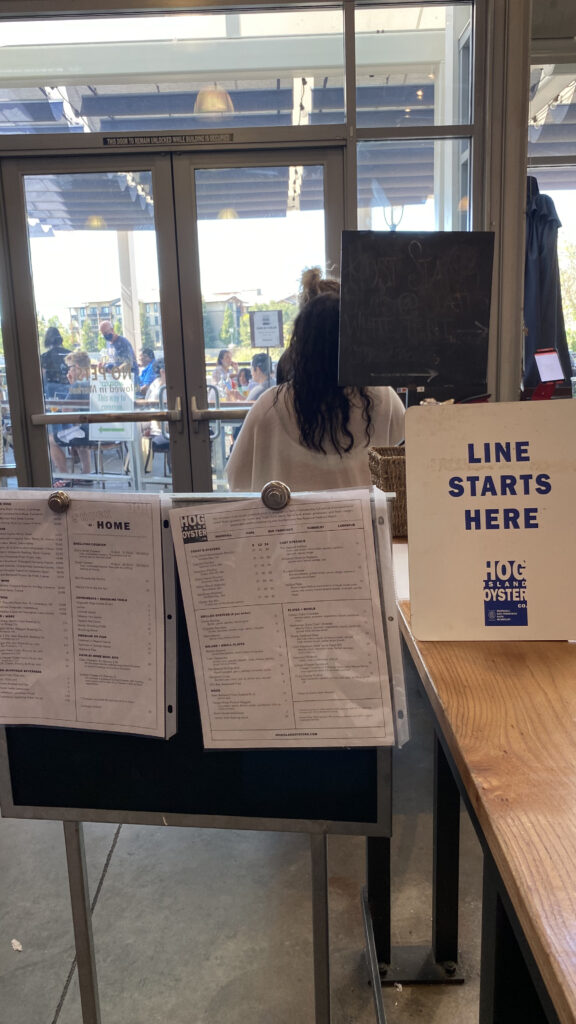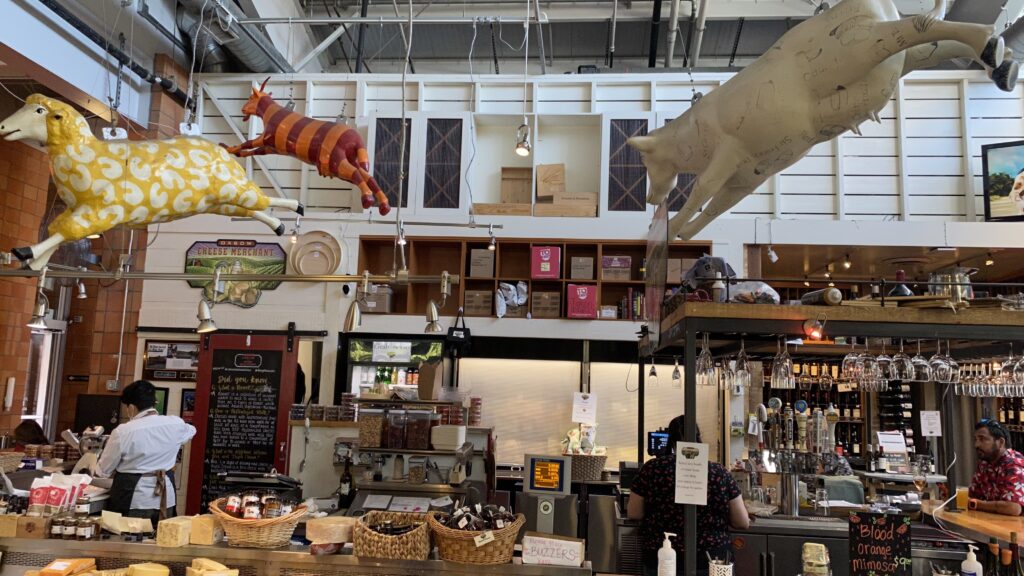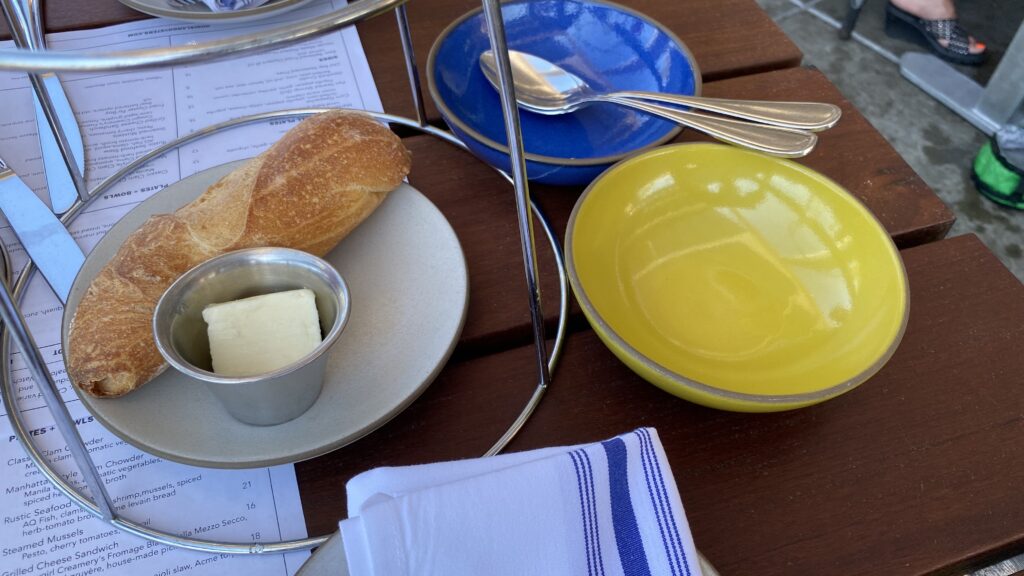 Service was slow, maybe due to a combination of being understaffed and over-pouring number of customers.  Water used to be served with breakable glasses full of ice.  Now, one must  politely request.  It's no longer ice cold and comes with a small plastic cup.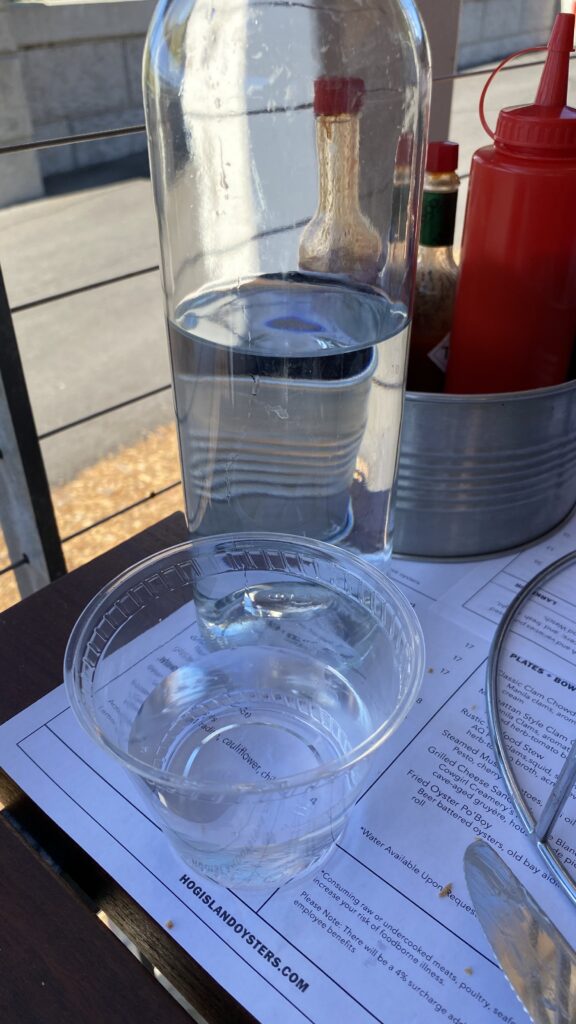 I am glad the quality of the oysters remain the same. Fresh and delicious, most especially with their vinaigrette.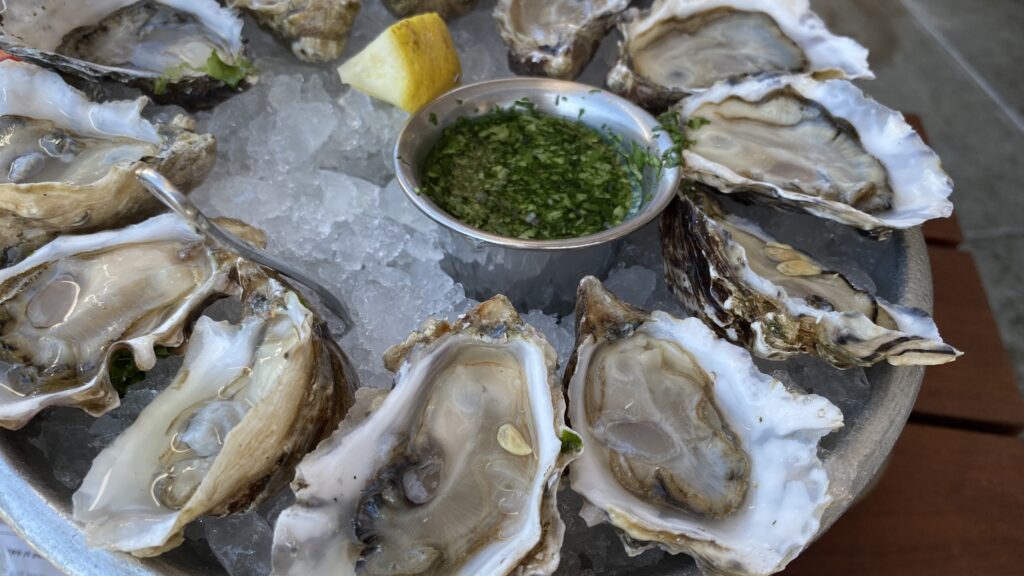 The price has definitely increased. Everything costs a lot more now.  Plus the tip.   In some restaurants, their tip guide start at 20%, reaching 35%. Whew!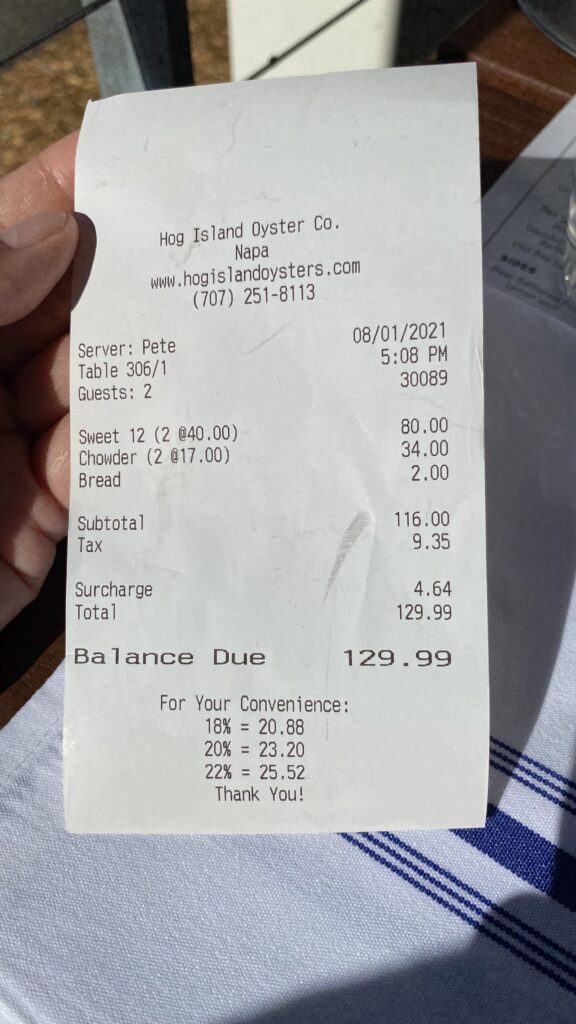 I simply can't control my urge to buy ice cream when I see one.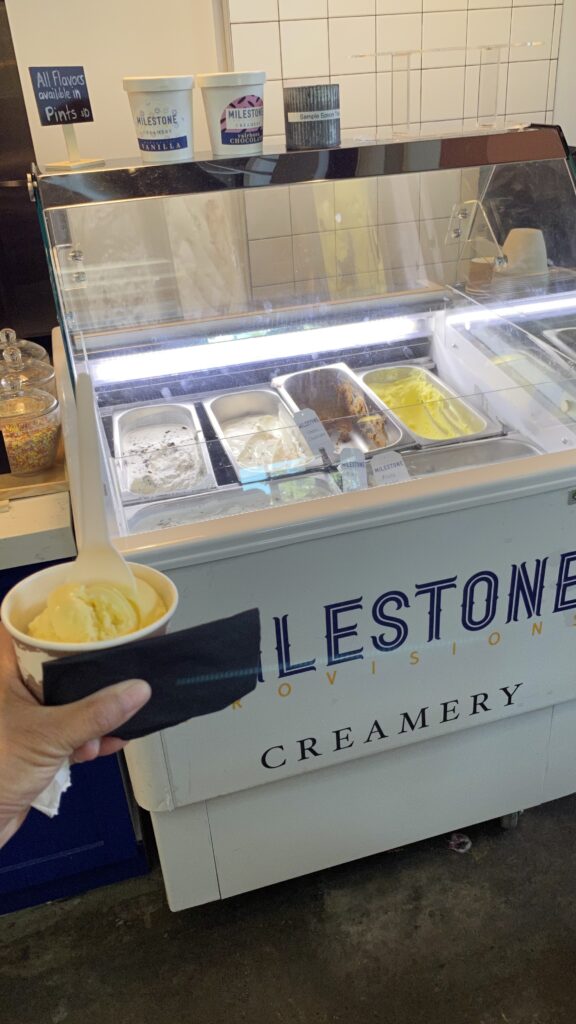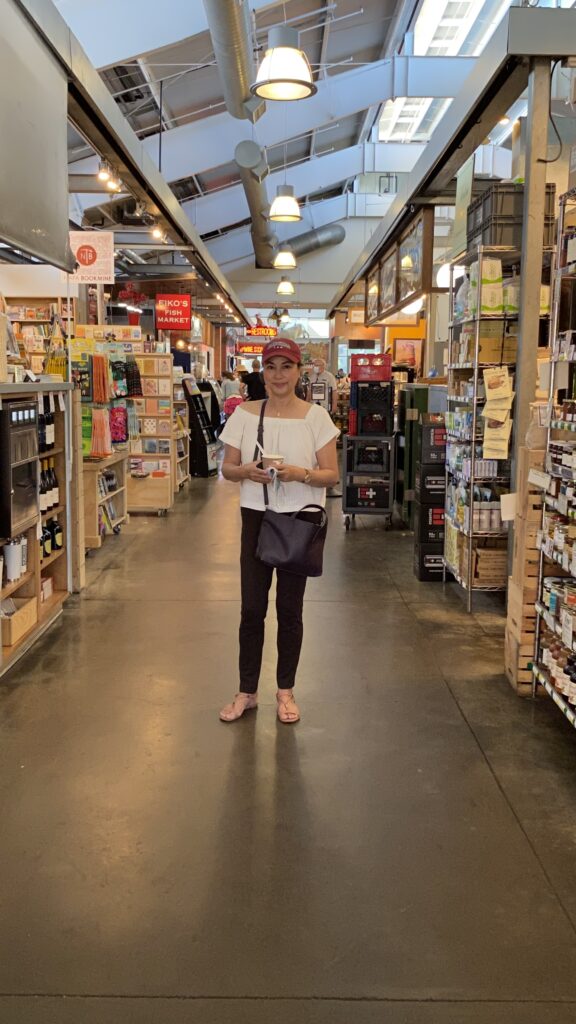 "Stop and smell the flowers" apply to me.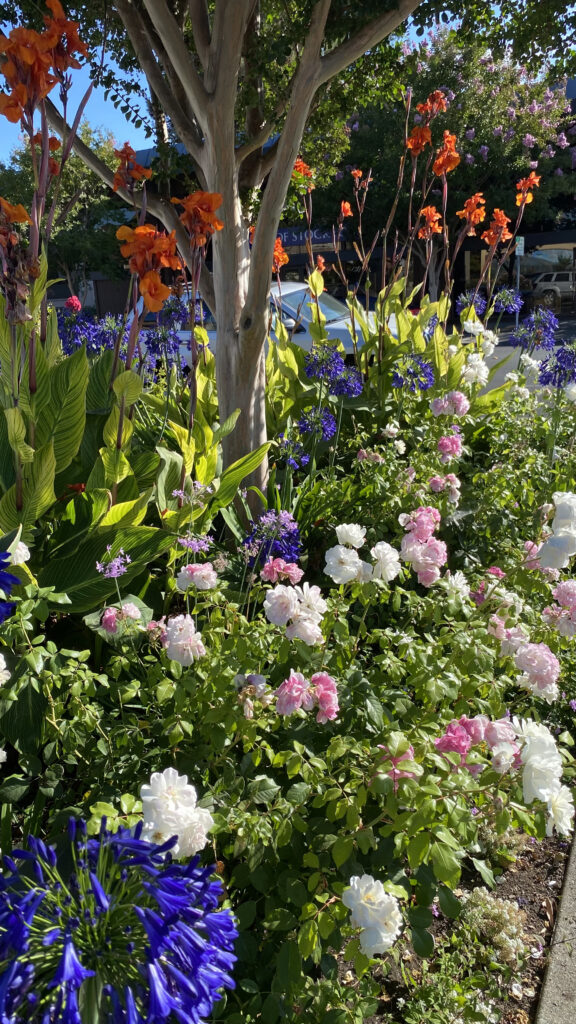 It was sooo hot but for a few minutes I gladly endured it to have a photo beside the summer flowers.