February 5, 2019,  Tuesday
I walked into a Gucci boutique store, just to browse.  Then I suddenly remembered that I've been wanting to buy a bag with a zipper to keep my personal items safe and with a long strap so I could do crossbody when I travel.
A—–"Hi, may I see that one?"
Gucci Sales Lady—-"That's for men."
A—–"How about that one?"
GSL—–"All that are for men.  Women,  there."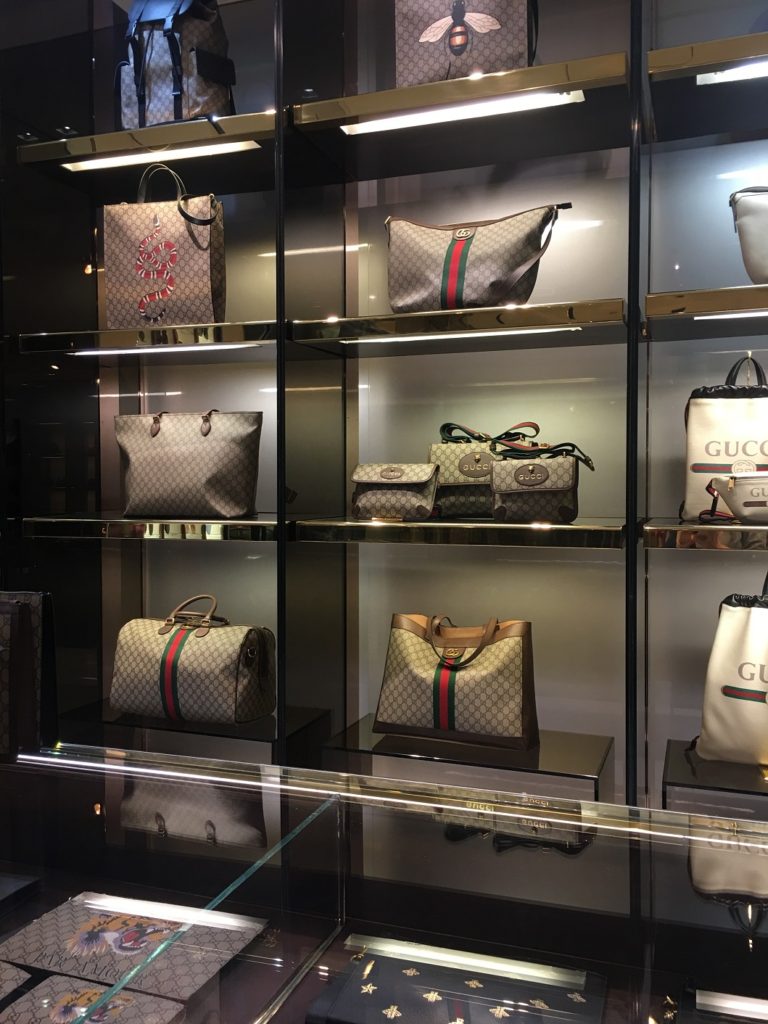 A—-"Are these for men too?"
GSL—–"Women, can be for men too."

I saw a bag that was big enough to hold my passports, big wallet, make-up kit, notebook, Ipad pro, etc.  Kasya lahat ng abubot ko.
I requested the sales lady if she could get the bag from the top shelf. She replied, "of course".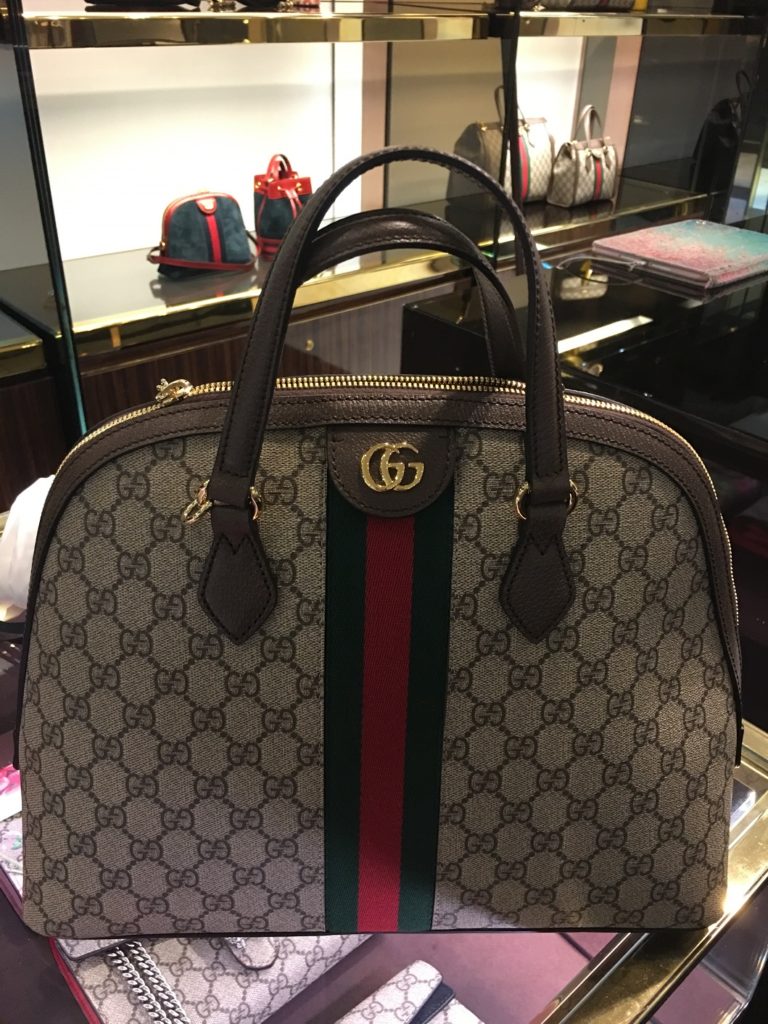 A—'How much is this?"
Sales lady—–"Two thousand two hundred fifty dollars."
A—-"$2,250?"
She looked at the Louis Vuitton bag I was holding then she said "Yes, $2,250 but LV has better quality."
Omg, she works at the Gucci store but she's endorsing another brand."
I carried the bag and brought it closer to a full-length mirror. It was so light and the size was perfect for traveling most especially when I am on the plane.  It also has a long strap aside from the top handle.
She was observing me while I was standing in front of the mirror.
A—-"It's good right?"
Gucci sales lady—-"Too big. Not good. Must be a smaller size for the crossbody."
The bag seemed perfect for my purpose.
She added, "It's too big for crossbody".
I placed the bag back on the glass display counter. While I was staring at it, I decided I would buy it. I think it would serve my purpose.  The design was not fancy, it was simple, but my purpose was more for functionality.
Gucci sales lady—-"You don't have to buy now, just look at the style".
I was ready to get my wallet and scratch my credit card but she somehow succeeded in making me think twice and thrice.
Me—-"I need a travel bag. I am always traveling. I am going to Zurich".
Gucci Lady—-"Zurich? Buy in Zurich".
I asked her how long she's been working for Gucci. She said several years. I teased her about owning lots of Gucci bags. She said she doesn't own one single Gucci bag. She said she'd rather spend her money eating in Michelin Star restaurants. She's more into food and experience. That's what she said.
I think she didn't want me to buy a bag. If other salespeople apply a little pressure,  this one let customers scot free.
I still don't have a bag to use for my short meeting in Zurich. I want one with a strap long enough for cross body. If I see that Gucci bag somewhere, I would take a second look and maybe buy it.