One of the things I often heard from Filipinos living in America was how they missed our very own kalamansi. They said they couldn't find it in grocery stores nor in Filipino convenience stores.
I remembered an expat who lived in the Philippines for several years working for the Asian Development Bank in Pasig City, that the one thing he wished for was to be able to have kalamansi at his dinner table. He said if we could only export this tiny fruit, then Philippines would be wealthy.
Well, several years ago Edmund and I found a small kalamansi potted plant at the garden section of Home Depot. With Edmund's green hands, the kalamansi plant grew and within a year it started bearing the loveliest kalamansi fruits we've ever seen. Skin so smooth, size as big as a dayap, sweet smelling and the taste was simply delicious. Maasim pa rin syempre pero ang sarap. It has become my sister's favorite sawsawan. Lahat ng pagkain nya, isinasawsaw nya dito.
My sister in law, Ate Ella, used to ask for kalamansi for their consumption but now they've also planted in their backyard and marami ding bunga. What I don't know is if their kalamansi has the same quality as ours.
January 9, 2019 Tuesday
Here's Len and Bong, picking kalamansi fruits at 9 in the evening under stormy and chilly weather.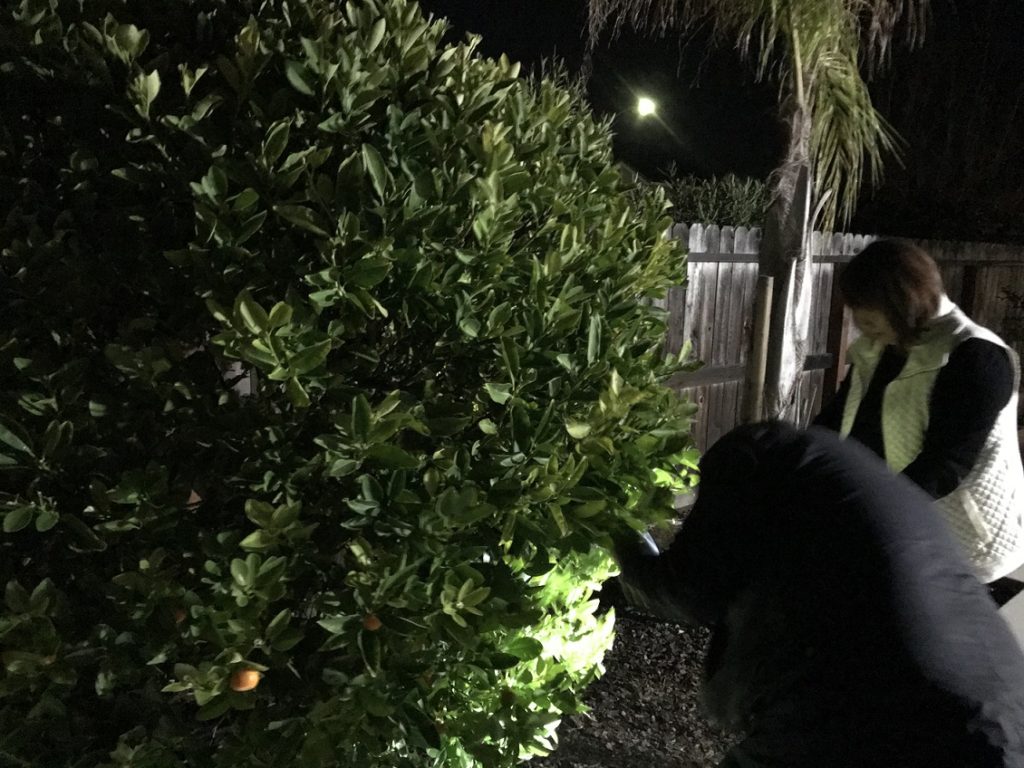 The two were having fun invading the bountiful and generous tree.


Sumobra ng hinog kaya dilaw na.