The pizza we tasted at the office of Mr. Zamora sometime ago made Oyen and I troop to A mano restaurant in Rockwell on October 27 for a late lunch. We liked the smoky flavor of the pizza and thought A mano's other dishes must be equally good.
3:13 pm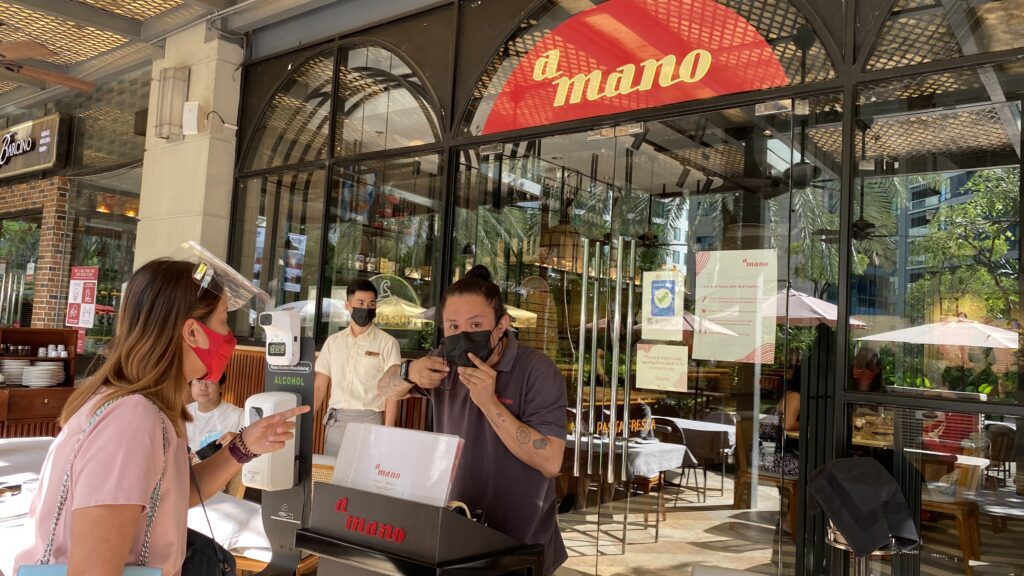 The restaurant was busy and the tables inside were almost full. Amado, the owner, and son of Margarita Fores, was there at the table near ours, hanging out with his friends.
Most restaurants now use the QR code to view their menu to prevent touching actual printed copies.  I still prefer printed menus.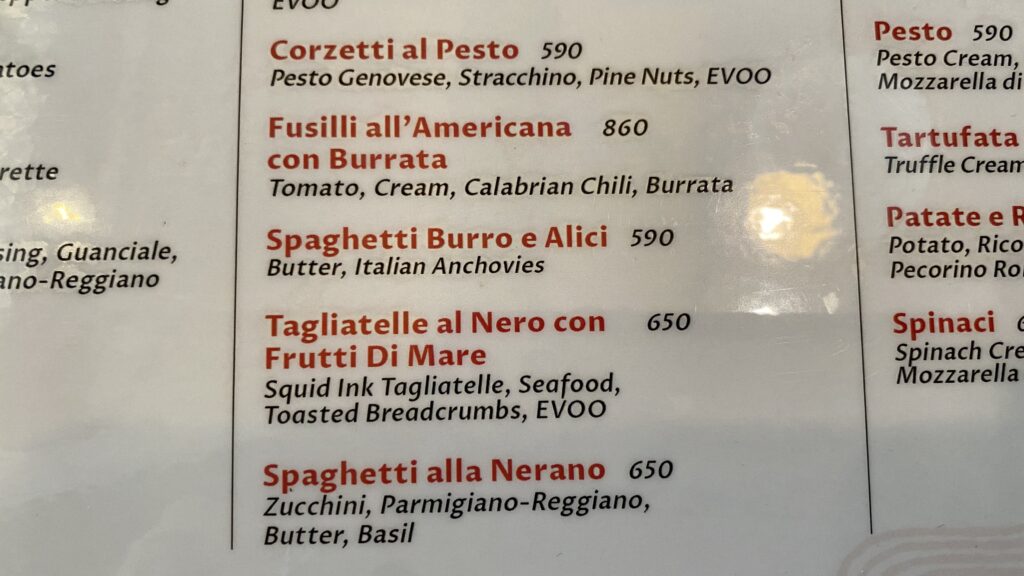 3:16 pm

The waiter convinced us to order their "best seller" Focaccia di Recco. We should've ordered something else. I personally think for P550 ++ it wasn't worth it. It lacked taste. The waiter said this is their best seller so maybe it's just a matter of taste preference. We expected something more flavorful.
My favorite dish at Cibo restaurant (also owned by Margarita Fores) is their Squid Ink pasta. Even if the pasta only has tiny bits of squid, it's flavorful. This Taglietelle al Nero from A mano in my opinion is not as good as the one at their other restaurant Cibo. I very seldom voice out my disappointment when I eat in restaurants because I try my very best to be neutral and not to criticize, but this one lacks taste and flavor. Again, for P650 ++ I expected more.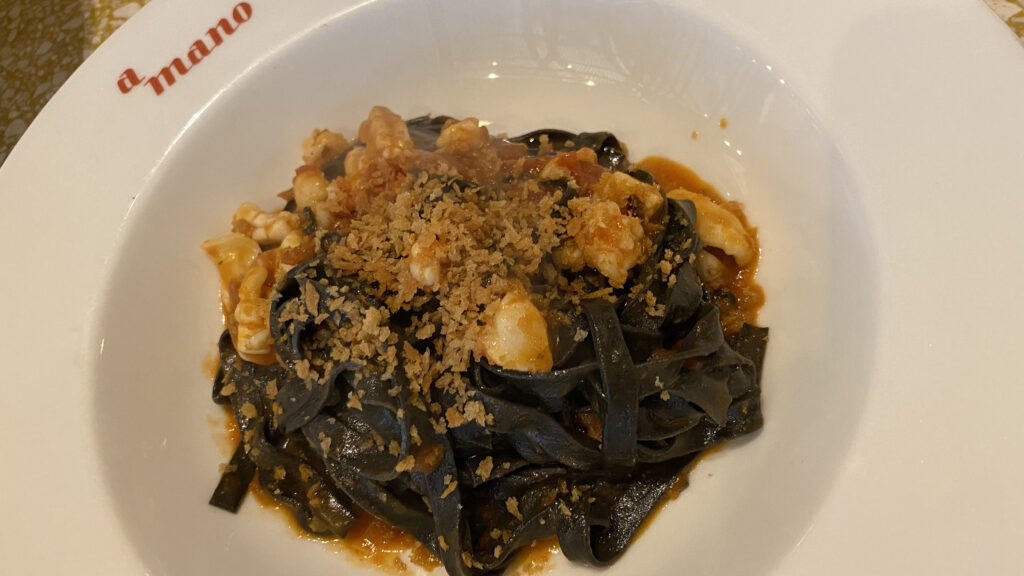 d
Oyen ordered this. I don't know how it's called but it has a sweet taste. It's not bad but it's something we will not remember.


Overall, we were disappointed with our meal today but we didn't regret eating at A mano restaurant. Oyen wanted to come back to try the other items on the menu, hoping maybe they would be better.
Fast forward:
Yes, she did go back after two weeks with her friends and she told me the food they ordered was good.