The groom's parents and sister flew in last Sunday from Manila. We invited them over for a simple lunch on Tuesday March 10, 2020. There were only 3 of them. When I told Edmund I would just buy food from the Filipino restaurant, sabi nya huwag yun kasi galing na sila sa Pilipinas. So Filipino food was out.
Ako na lang nagluto. I prepared most of the dishes the night before para hindi ako magpanic.
Spicy shrimps with quinoa, brown rice, white rice, green peas, red bell pepper, cilantro, kernel corn, salt, pepper, roasted chicken stock, asparagus, carrots,  garlic.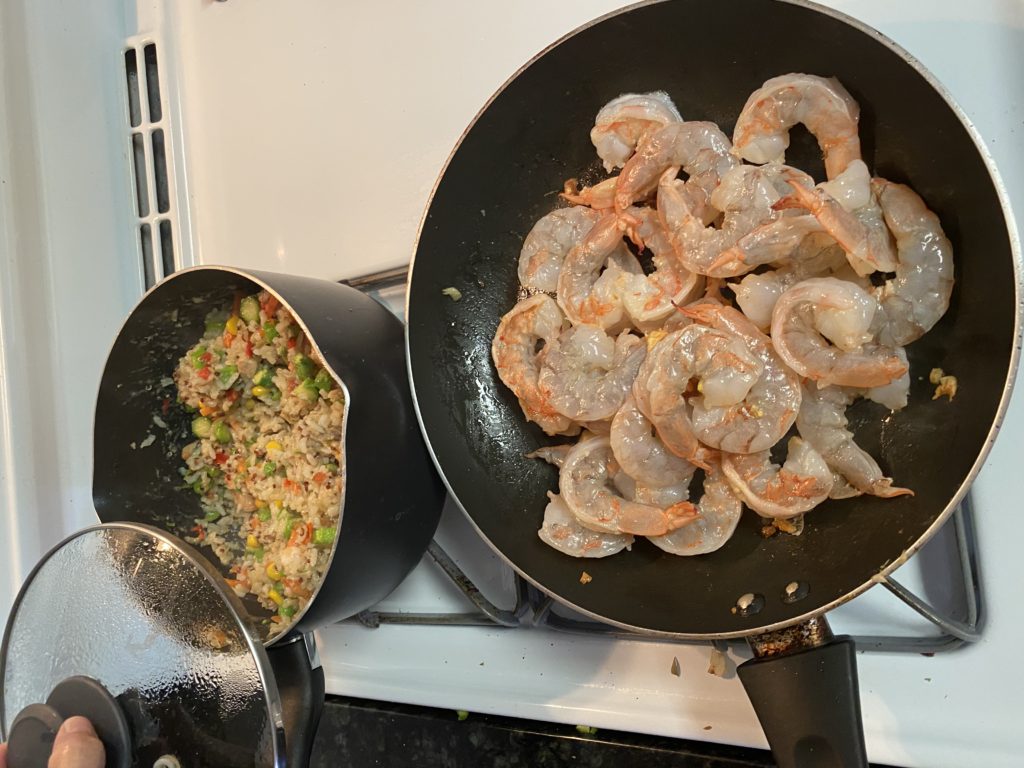 I placed the mixed rice in a pan and arranged the shrimps on top. I covered it with Reynolds aluminum foil and baked it in the oven at 250 degrees for 20 minutes. The intention was to just keep it warm.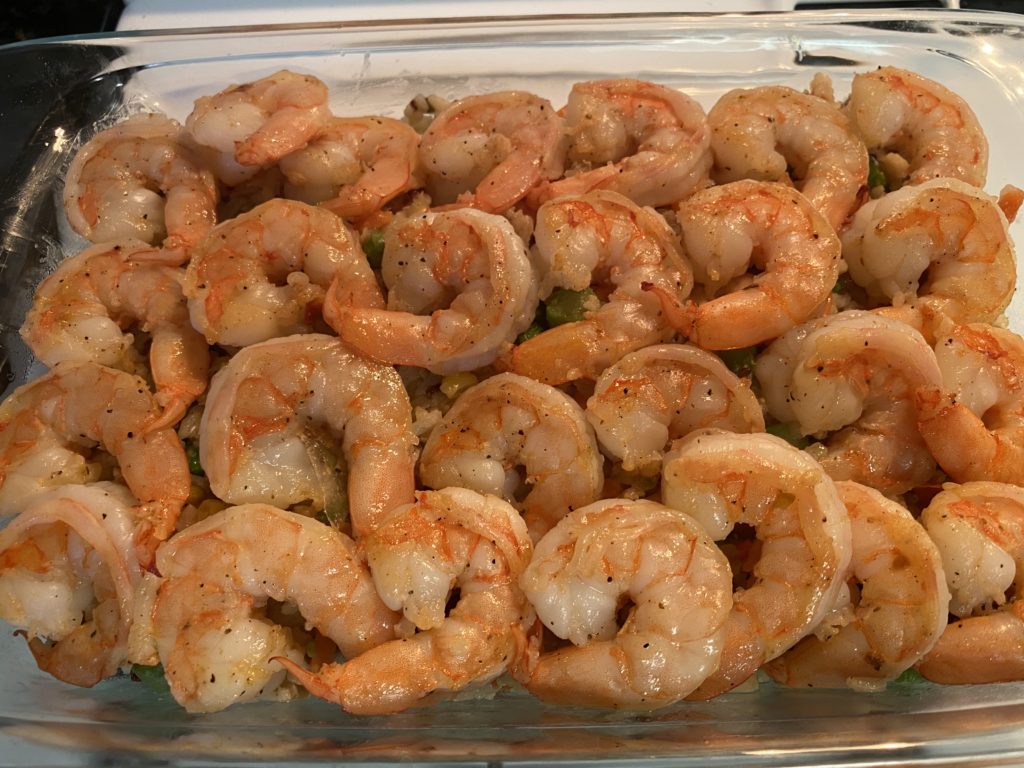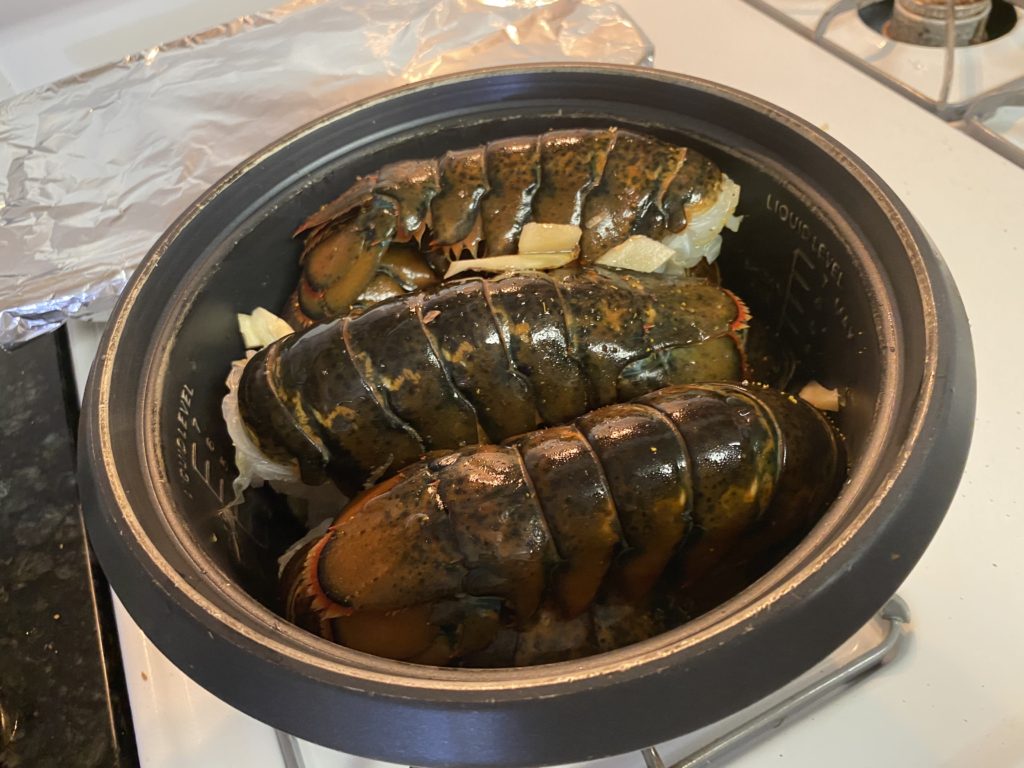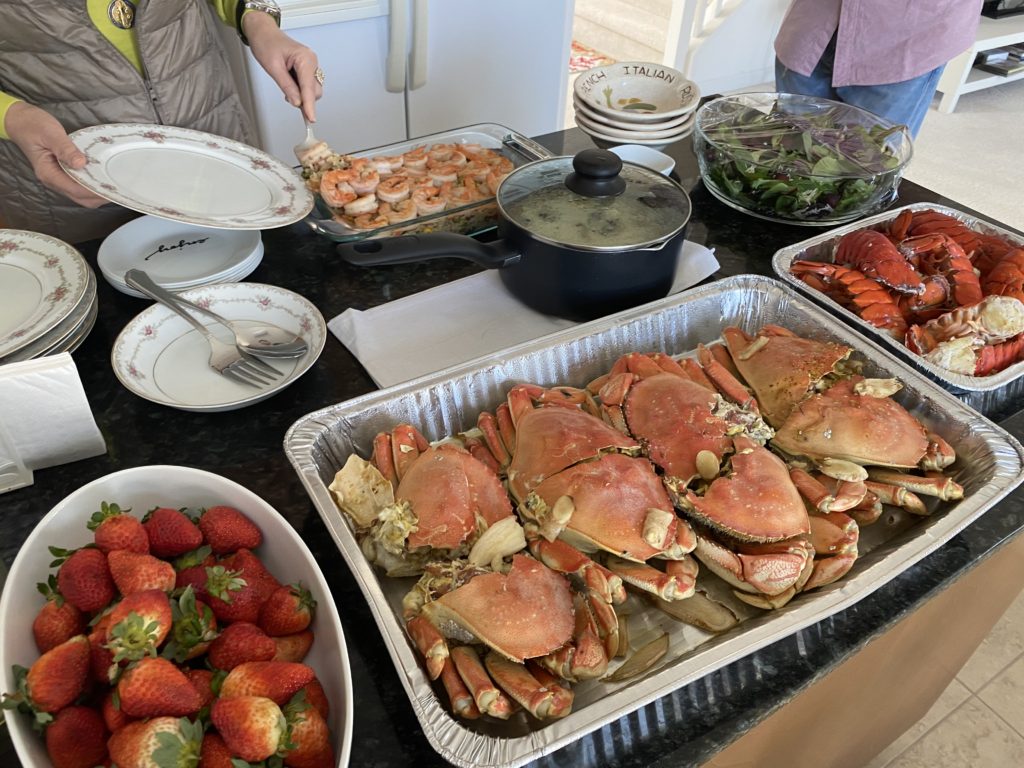 This soup has no singular name. Pinaghalu-halong kalamay. It's made of clam chowder, fresh mushrooms, one teaspoon of black truffle sauce, roasted chicken breast meat, scraped fresh ginger, salt, pepper, turmeric powder, garlic.  I sprinkled it with dried cilantro leaves.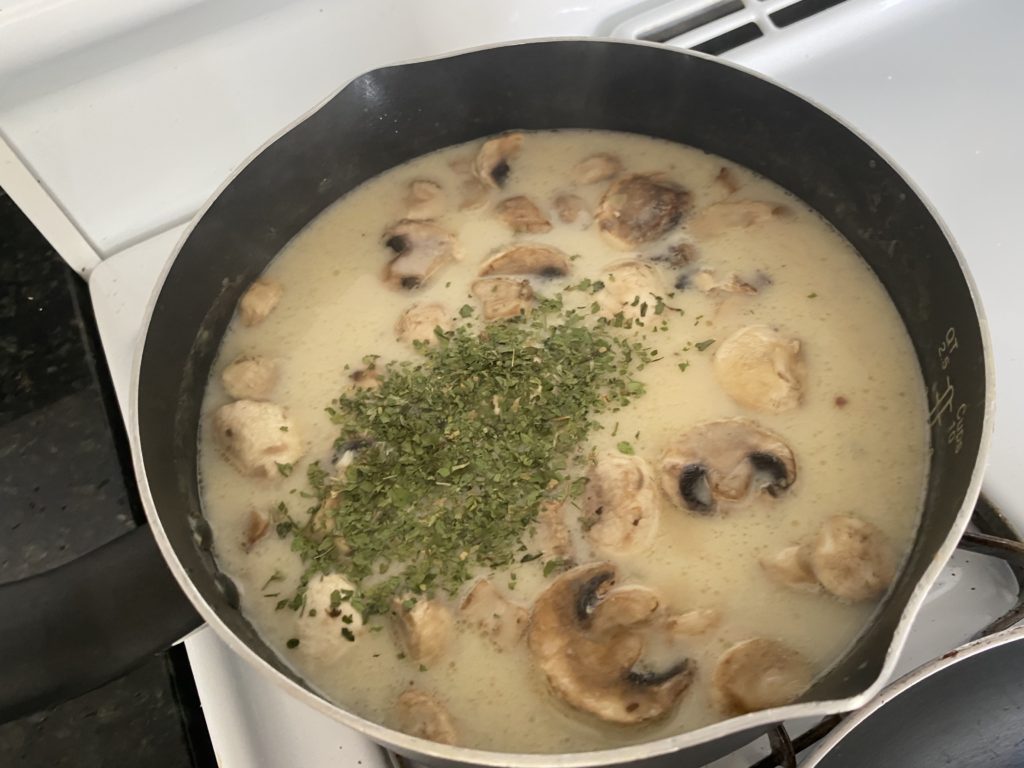 For dessert, we only had fresh strawberries, ice drop, cream puffs.
I don't like this lime flavor, ang asim. My favorites are the strawberry and mango flavors.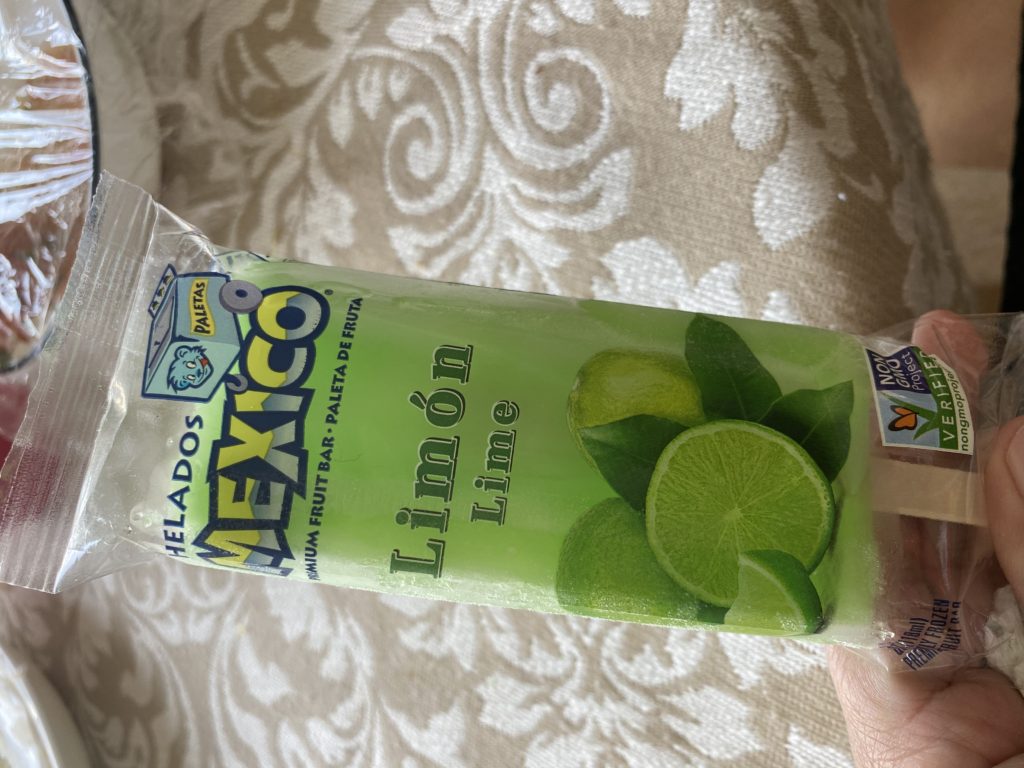 Derrick, ECY, OMB, Yen, Candice, Wilna, and Philip