We will only be here in Singapore for 3 nights or two and a half days to be exact. We basically only have today and tomorrow to shop, eat, and sightsee. I think this is our shortest holiday to date.
Oyen's tummy could pop anytime so her parents can't be gallivanting for too long.
Today after breakfast we went to Marina Bay Sands. We took a few photos of the majestic triple towers before we entered the mall.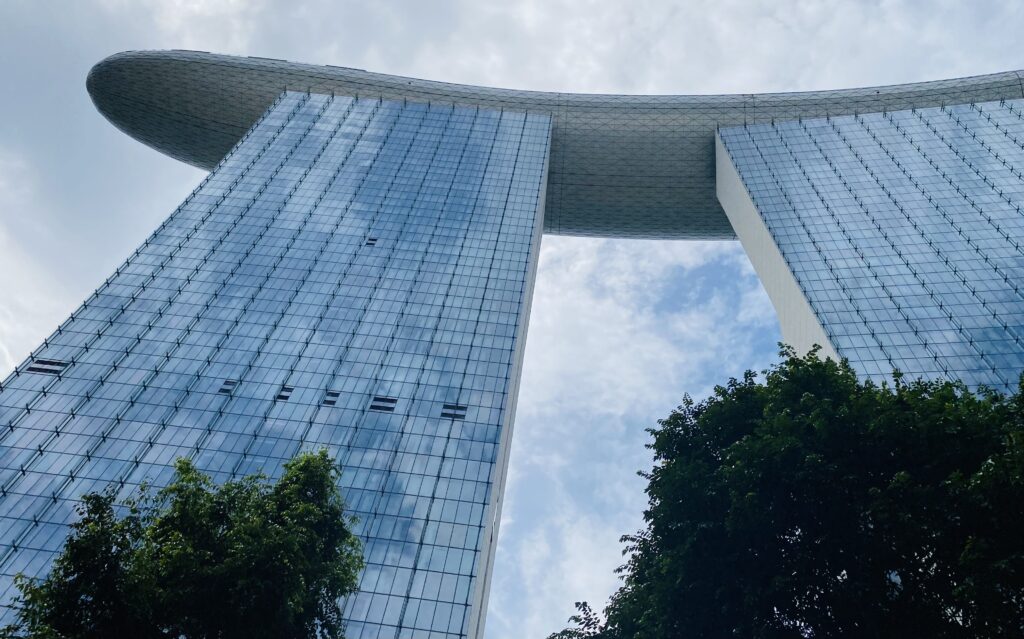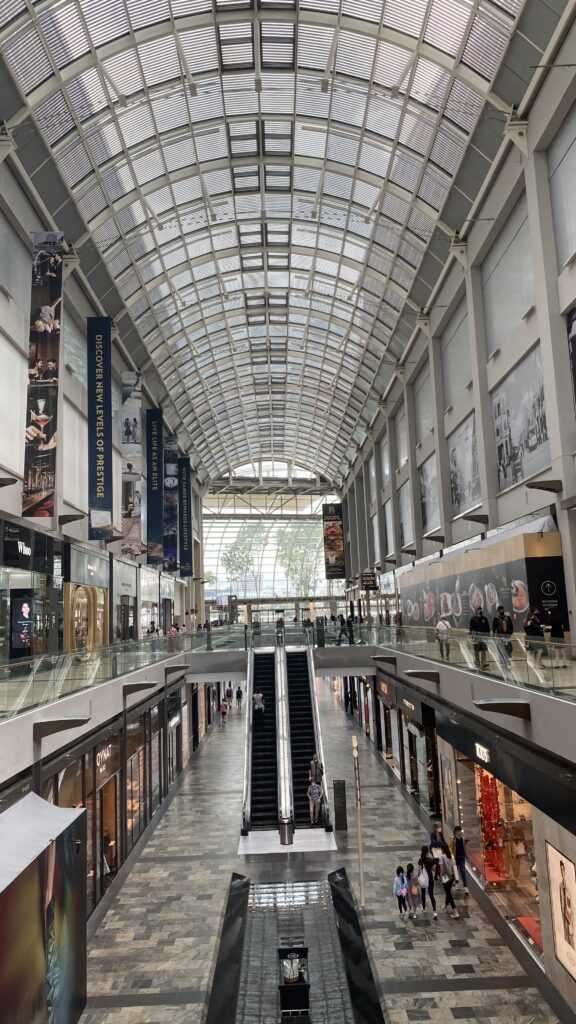 The minute we walked in, I spotted the Moynat Paris leather goods boutique right away.
Oyen is a fan, not really me.
A—– "Tart, punta 'ko dun sa Moynat, favorite ng anak mo."
E—– "Ano yun?"
A—– "Bags"
Moynat is pronounced as Mwahna in French, acceptable as Mona in English, and Monay in Tagalog.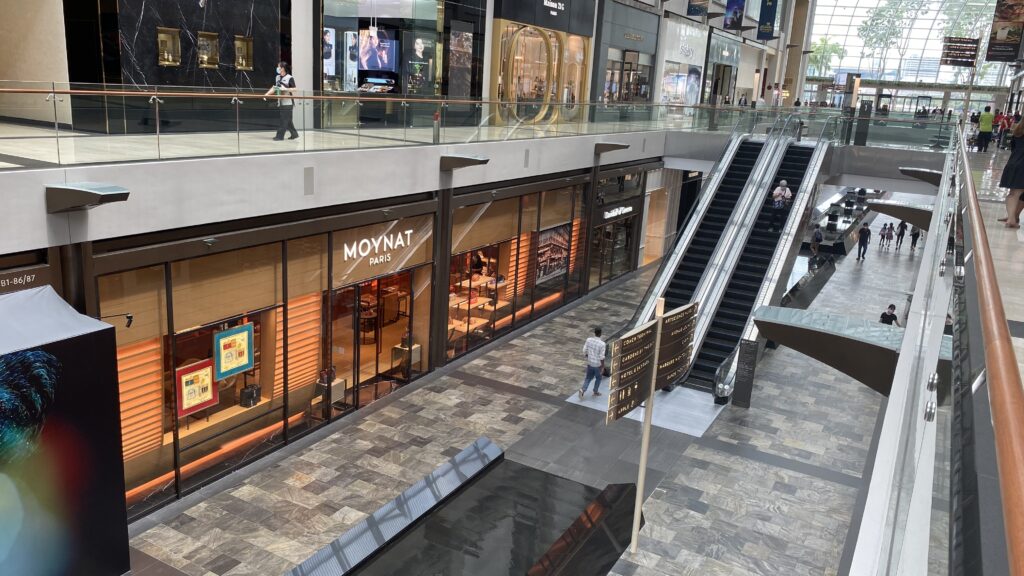 I went down the elevator and made usyoso the bags.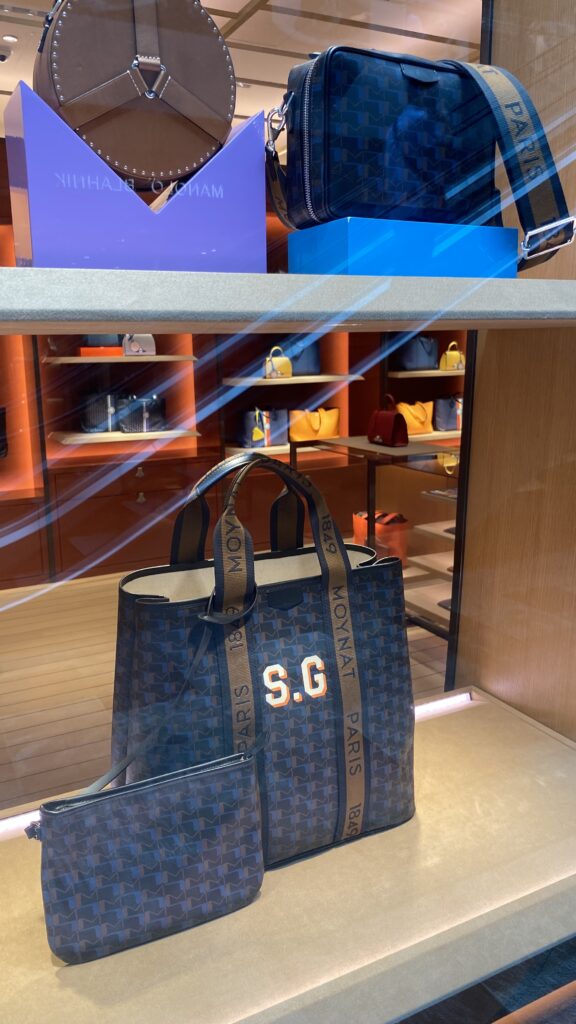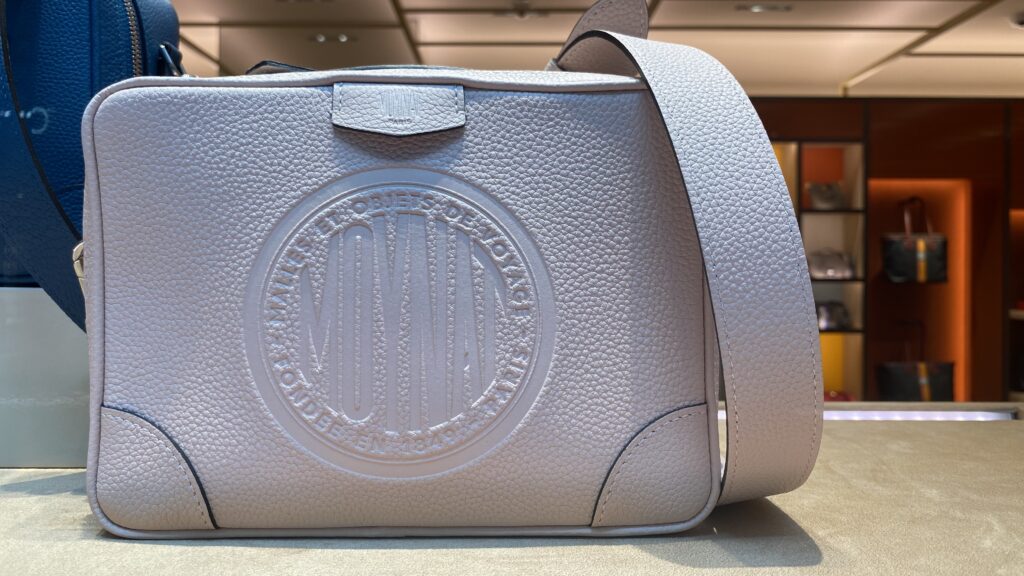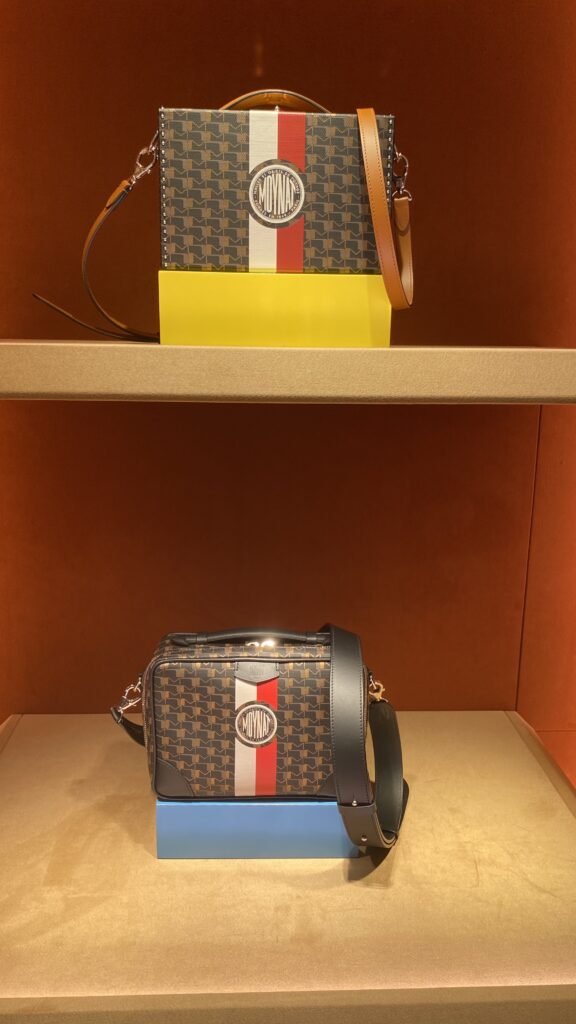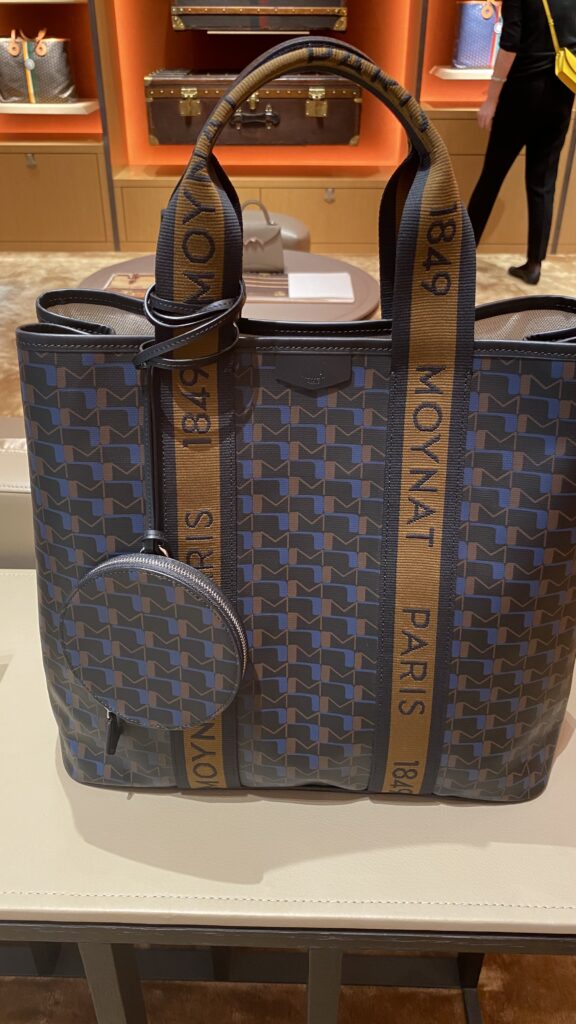 My husband soon followed me to the store out of curiosity.
I saw a red tote bag good for traveling.
A—–"How much is this?"
Sales lady —–"One thousand six hundred fifty"
E——"Magkano daw?"
A——"One six"
E——"Mura lang pala"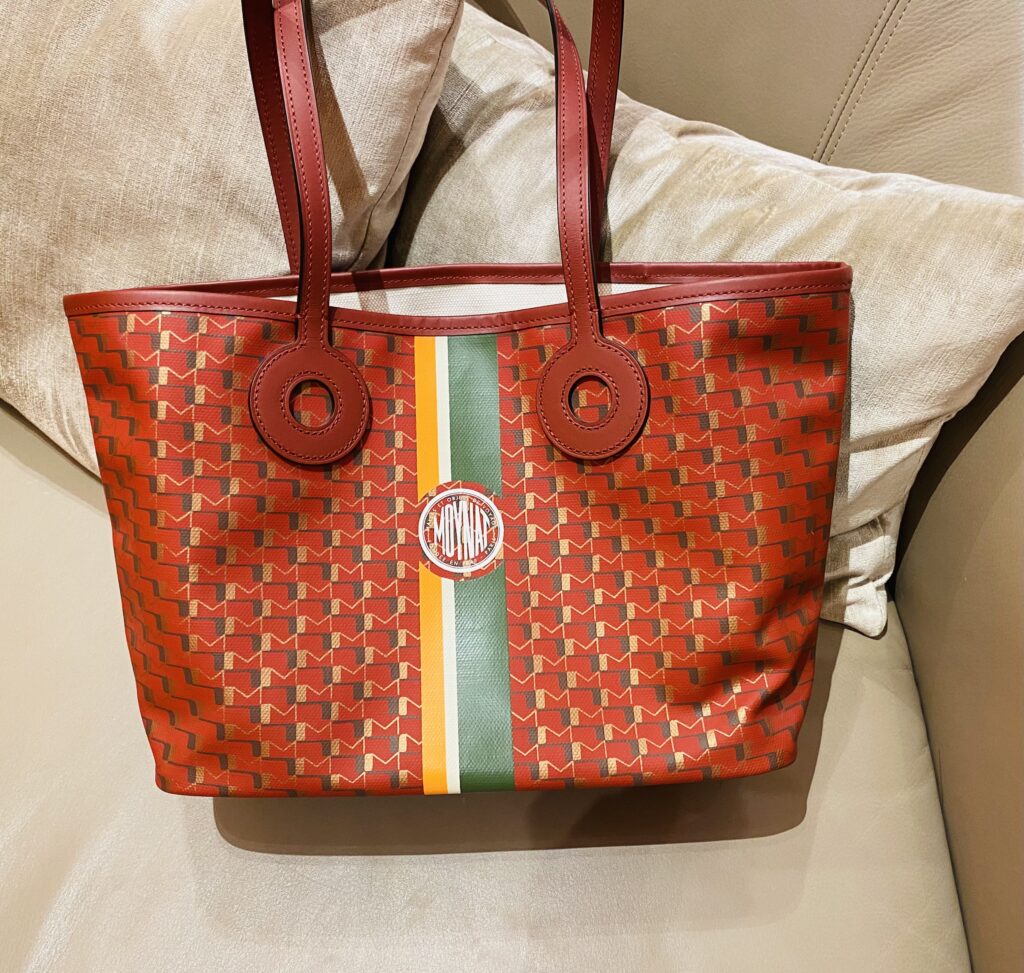 Naki usyoso na rin.  He saw the silvery gray bag made of crocodile leather inside the locked display cabinet.
A—–"yang style na yan gusto ni Oyen"
E—–"Magkano?"
A—–"Ask her"
E—–"How much is this one?"
Sales lady —– "Eleven thousand …… Singapore dollars"
Unspoken words conveyed thru his eyes "Ano!!! Napakamahal naman nyan!" Hahaha akala nya lahat one six.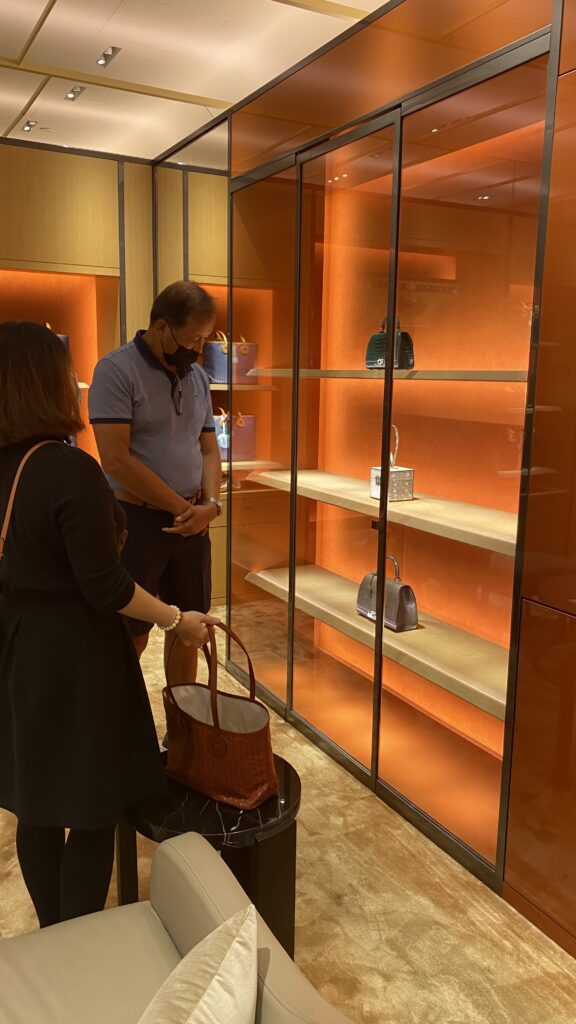 A—–"Tart, Oyen likes this style"
Ayaw na nya magtanong kung magkano, na trauma.
It's around SGD 7,000.   Dati yan US $4,000 lang.


Video from Fashion One, CTTO
MOYNAT
B1-88, The Shoppes
Operating Hours
Sun – Thu: 11am – 10pm
Fri, Sat 11am – 11pm
Phone: +65 6688 7240
Website: moynat.com