It's our first time in this part of Singapore. The Marina Bay Sands is not yet here when I frequented Singapore in the early 90s. The only commercial area Edmund and I are familiar with is Orchard Road. Oyen actually suggested that we stay in MBS but I wanted familiarity so we are staying in Four Seasons steps away from Orchard Rd.
Today our goal is to check out MBS today and tomorrow we'll walk around Orchard.
From Moynat and Boss, we decided we're not yet primed to start shopping. Sightseeing muna. First things first.  Skypark, LV, kain, then okay na for today.
Oyen wants us to stay until night time to watch the light show but we'll be too tired by then and Mister Yee would be too antok.   Let's leave that for our next travel to Singapore maybe in 2023 or 2024 kung sisipagin.
This whole Marina Bay Sands Hotel complex is massive and sprawling. We could easily get lost. It includes the three hotels, a shopping mall, numerous restaurants, a casino, and an observation deck that spans the top of the three hotels, and thst's our main purpose today— to go up there.
We followed the directional signs to Skypark and we easily found it.
We purchased two tickets to go up to Skypark Observation Deck.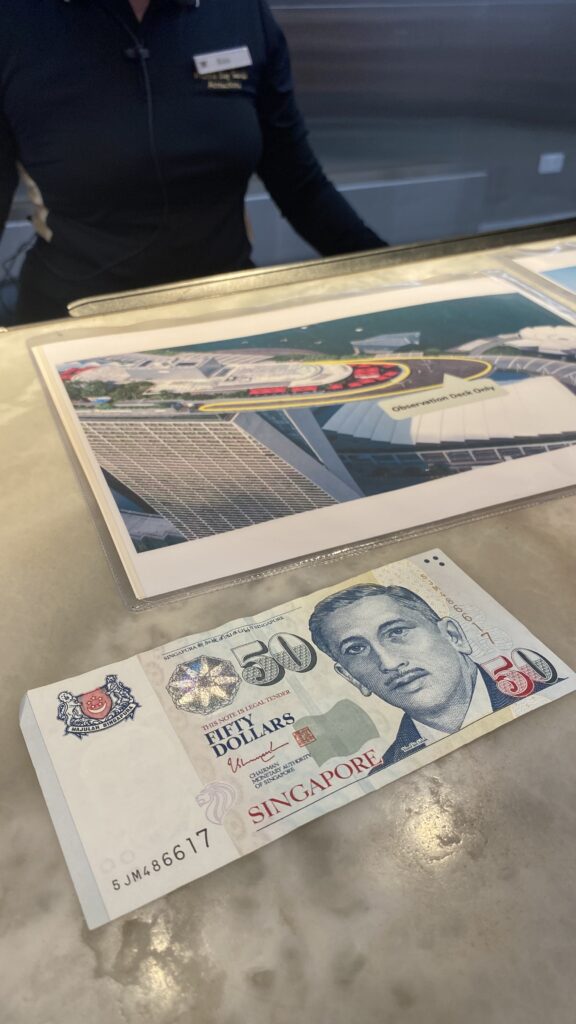 SGD 26 or more or less  P1,066 per person.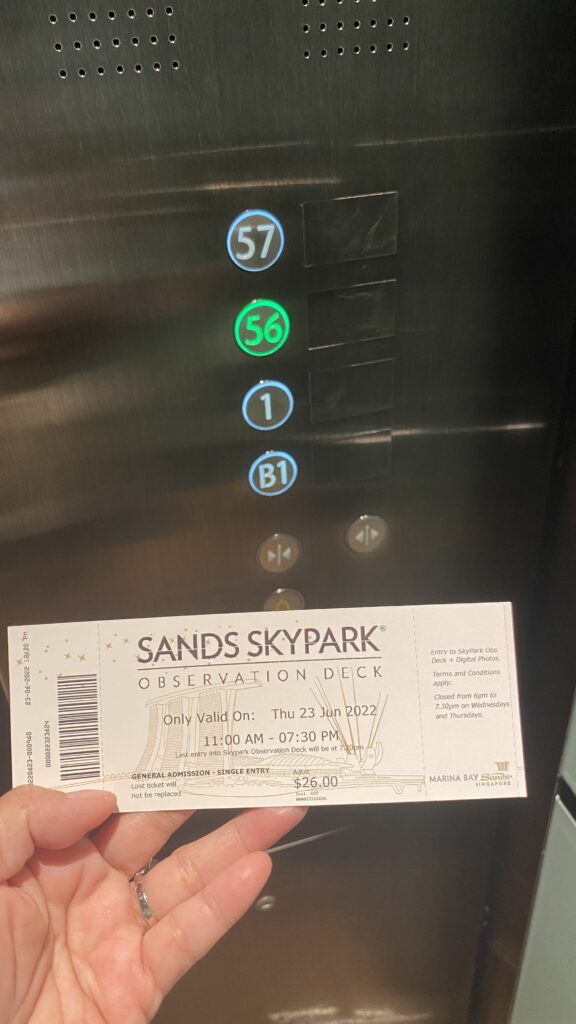 Hayan eto na naman, mahilig tayo umakyat sa mataas pero takot naman.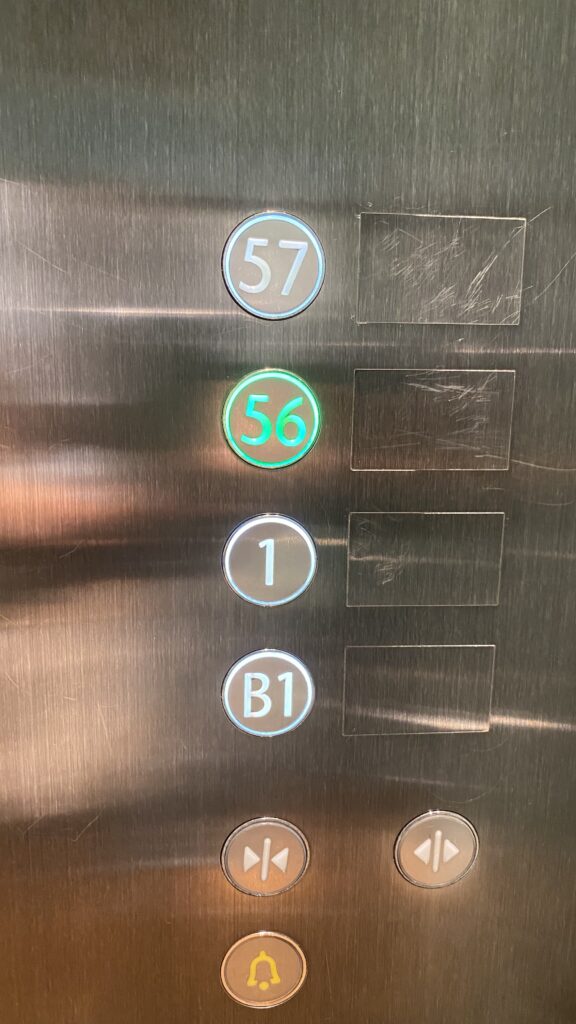 Wow, ganda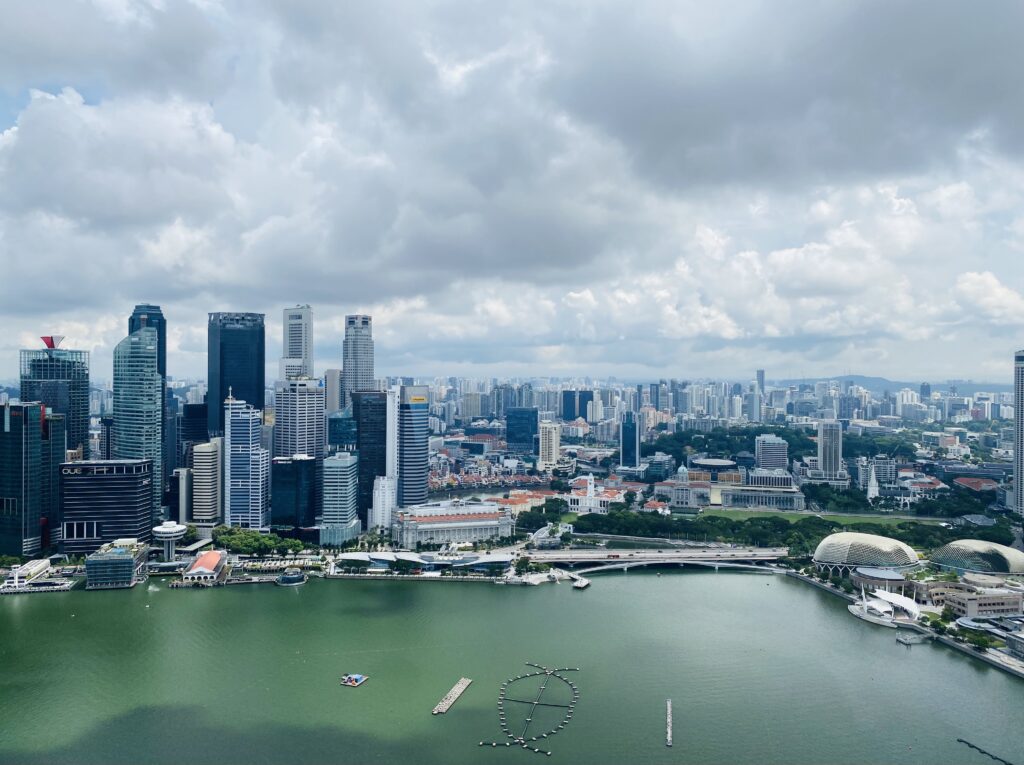 I can see literally the whole of Singapore from this deck.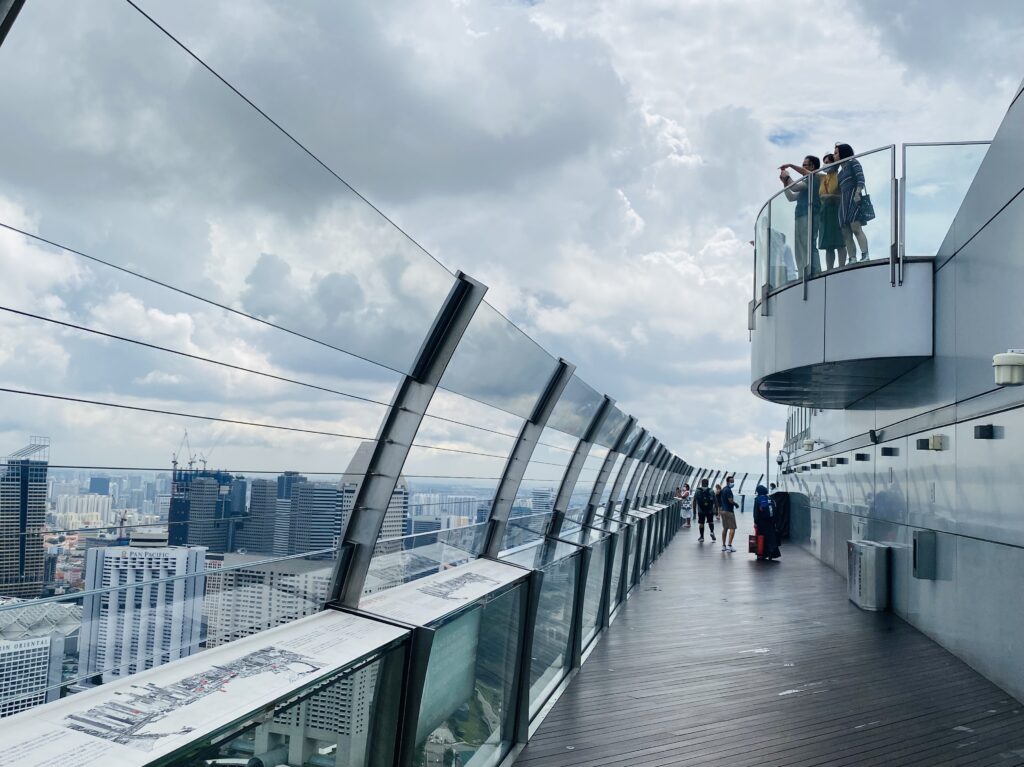 I can't help but in awe of this nation.  How far they've become, how orderly,  how progressive.   Everything I see spells progress.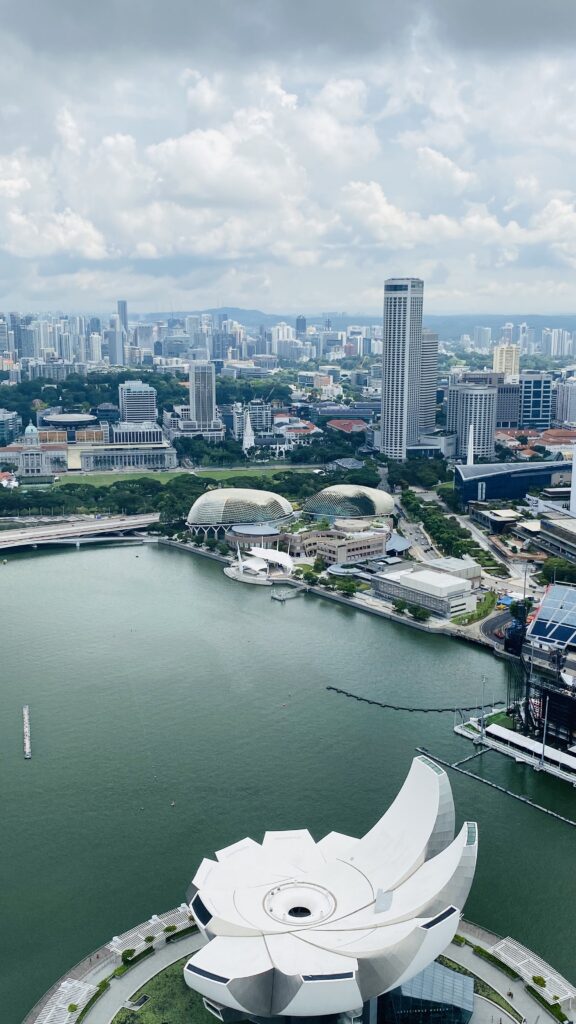 I am afraid to stand very close to the railings, my knees are shaking.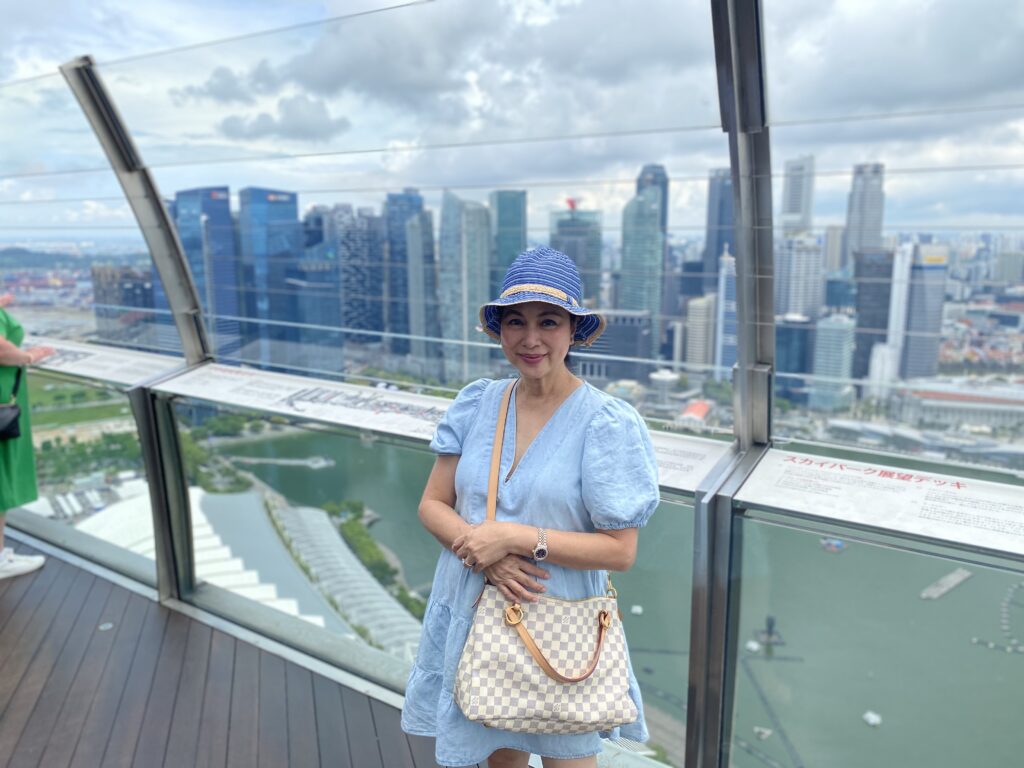 Hayan we need long arms.   I brought a selfie stick and pumunta muna kami sa gilid mga 10 minutes of trial and error before we learned how to use it.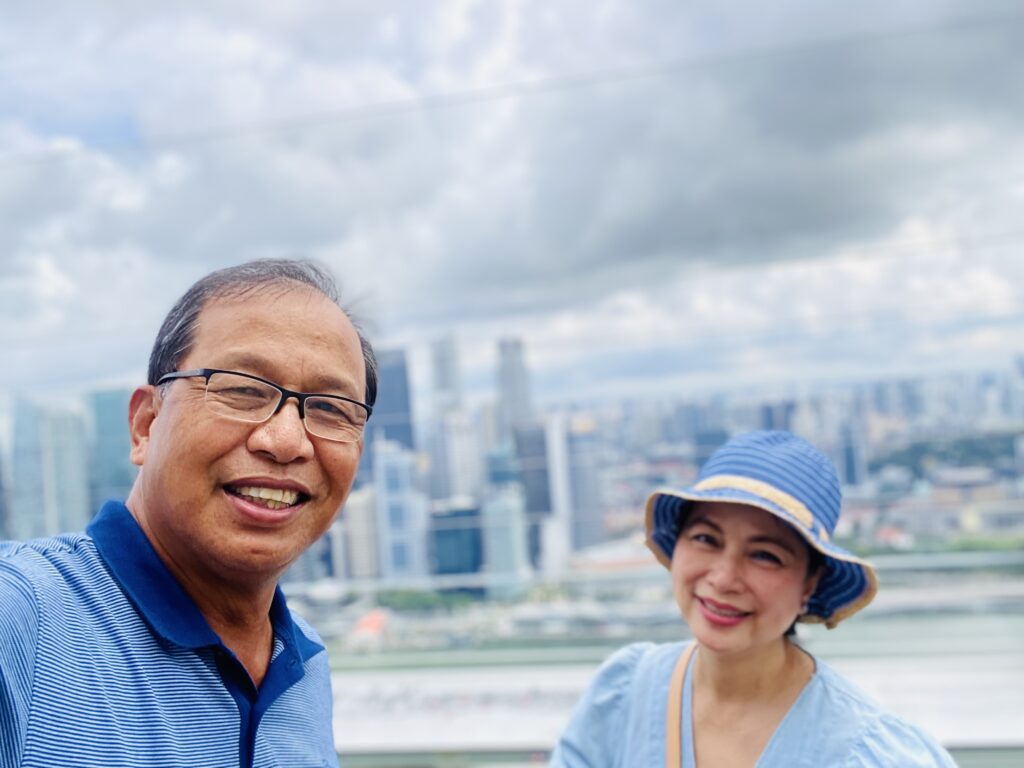 O eto na, ganda view.


My date realized ooops kita ang bumbunan nya, he forgot to bring a hat!   Ang init.  Ma sa-sunburn tuktok nya.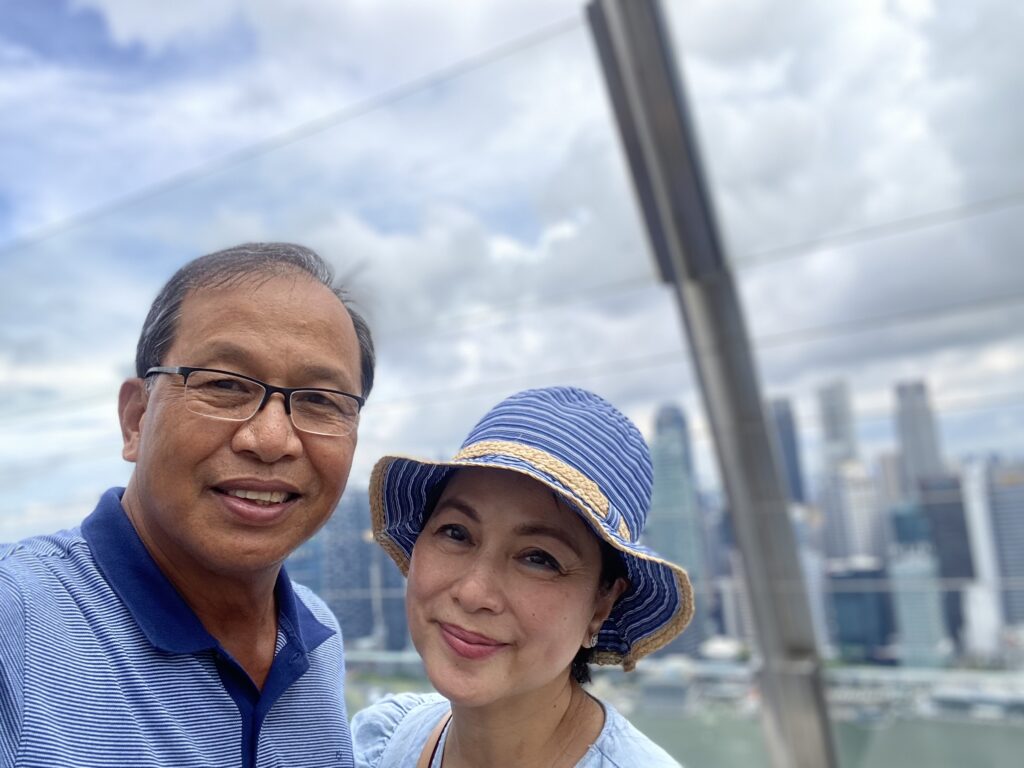 to be continued