Our room rate includes daily buffet breakfast at One Ninety restaurant on the ground floor.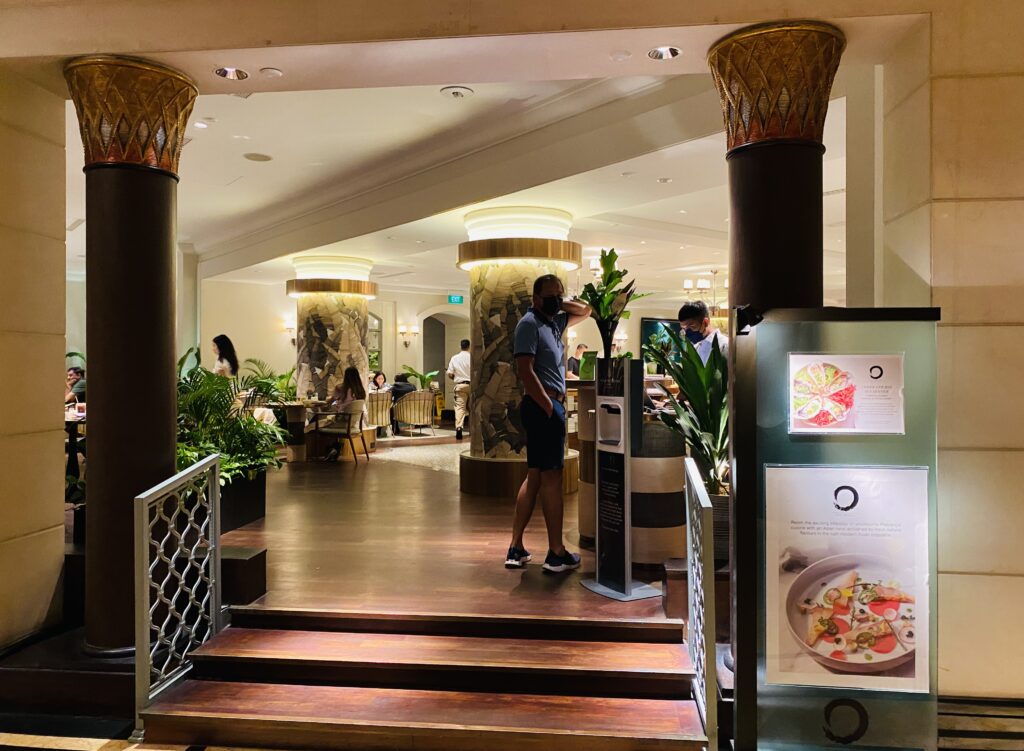 With all this food, we won't be needing lunch.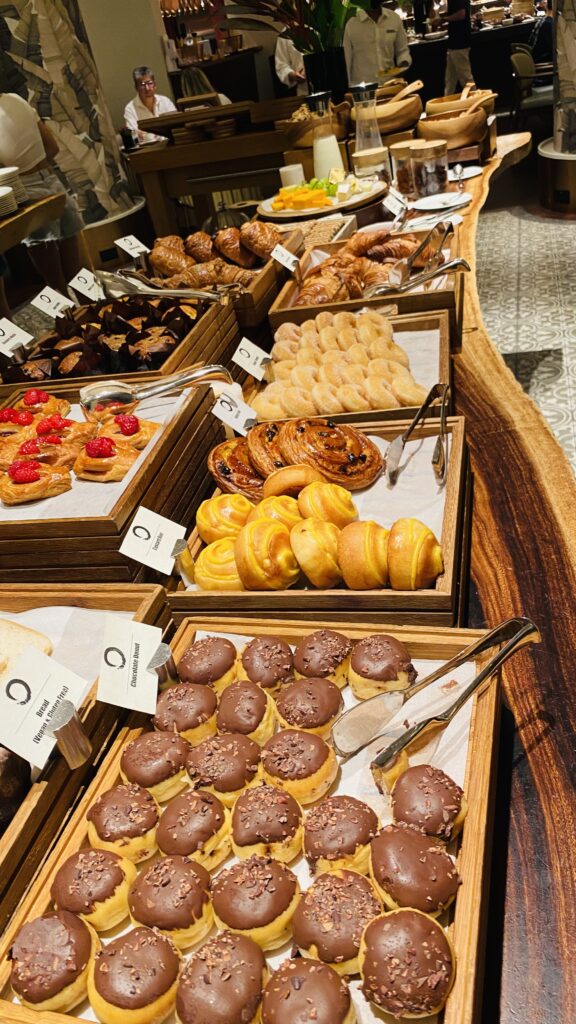 I scanned the different food stations first before deciding which ones to get.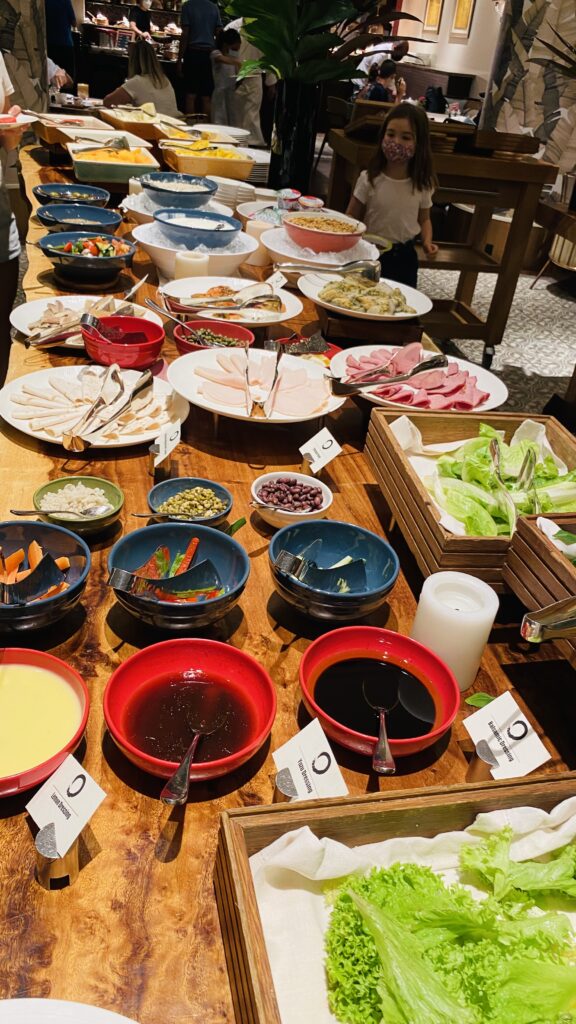 There was a tray of mangosteen at this station.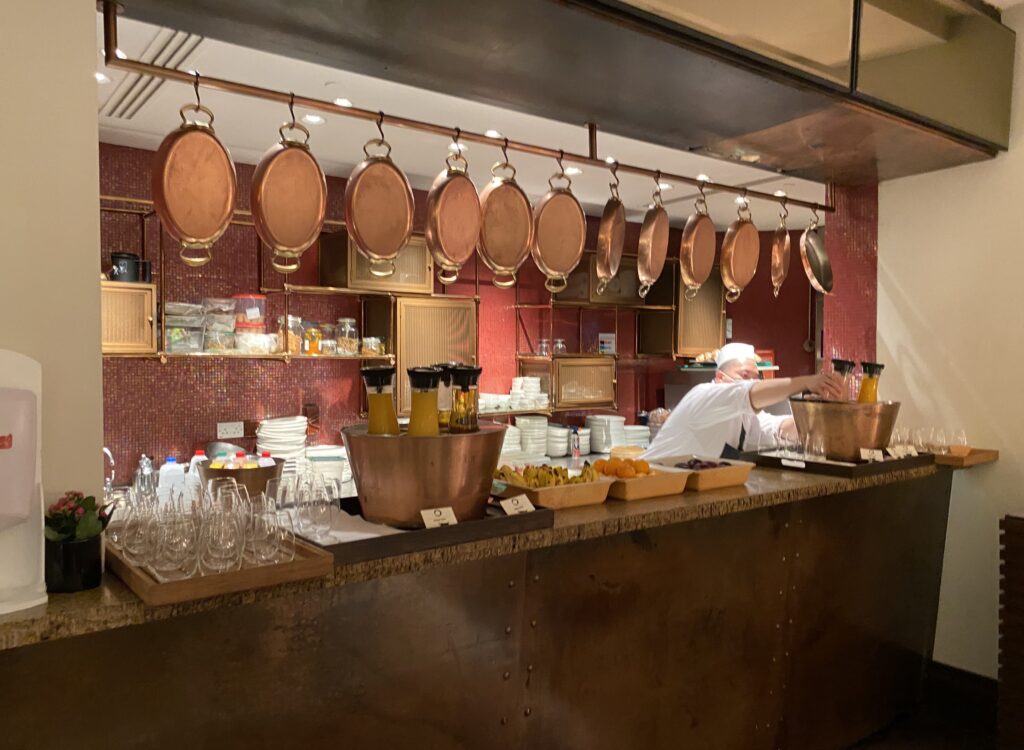 This young lady touched all the mangosteens on the tray and decided not to get any.  She touched every single fruit, pinisil-pisil  a.k.a. contamination galore.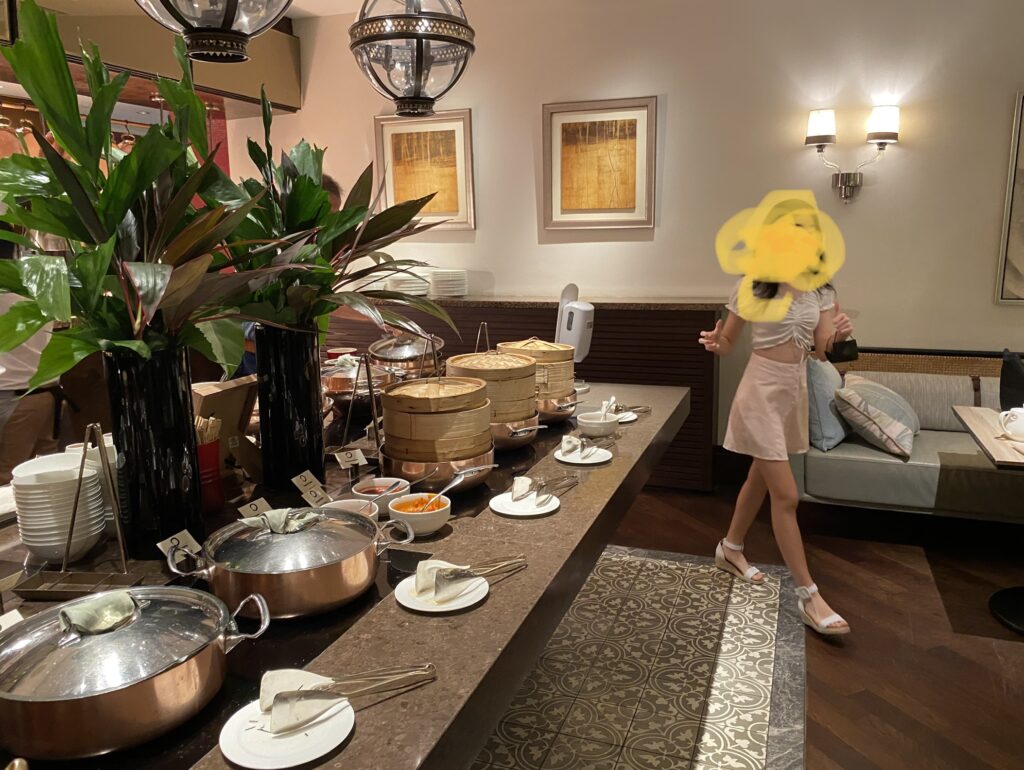 I wanted to get one piece but after witnessing the woman's ficklemindedness, lahat pinisil, never mind.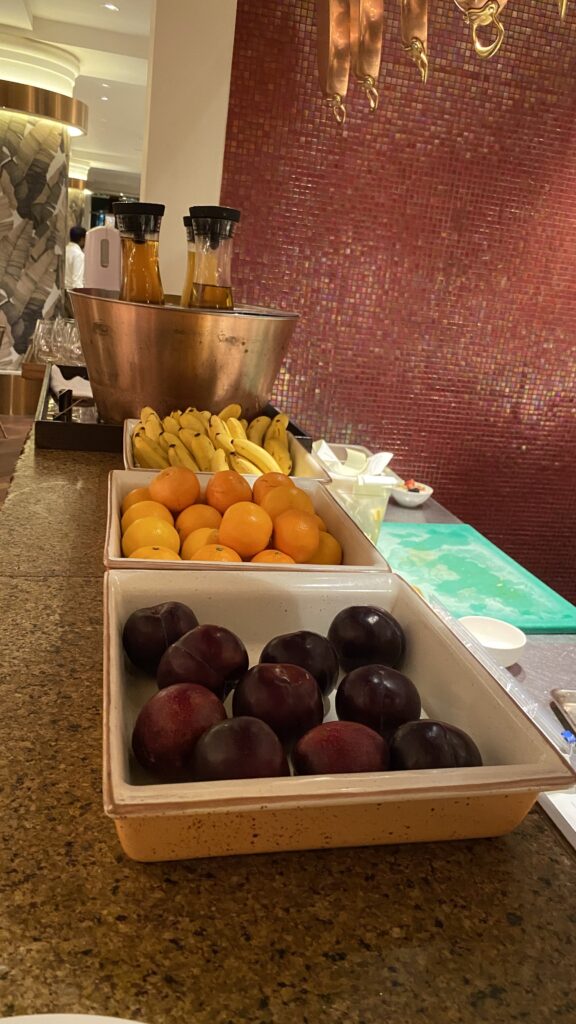 Actually, parang lahat masarap but when I opened every casserole at this counter none appealed to me.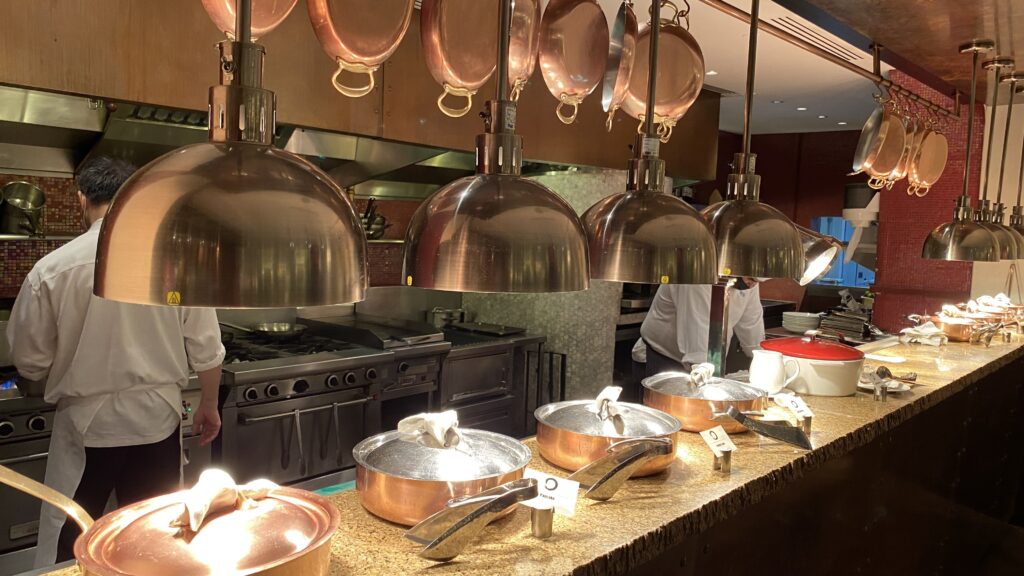 I had bacon strips, smoked salmon smothered with freshly squeezed lemon, vegetable dumplings, one piece croissant, congee, and eggs.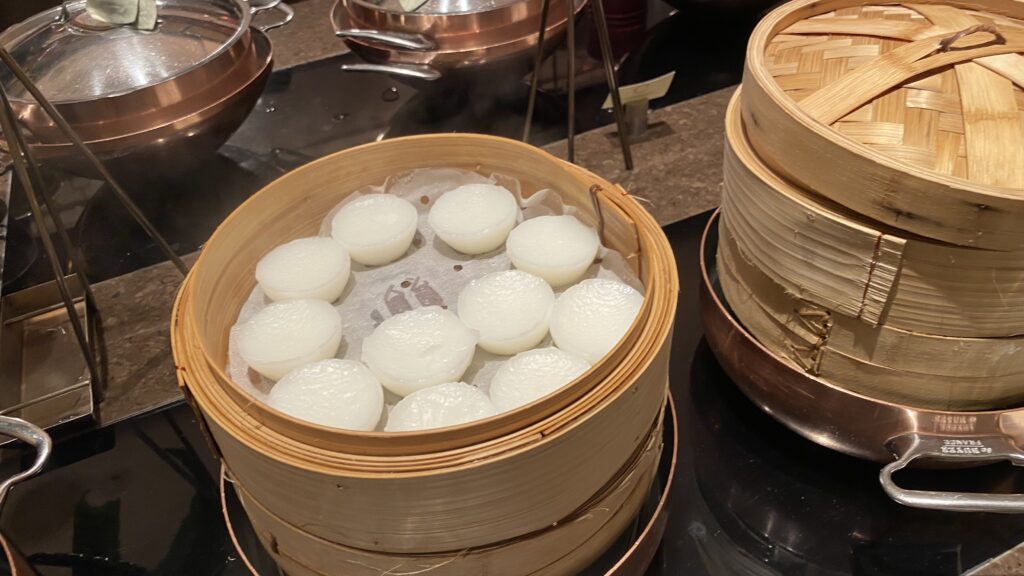 There was no egg station. We ordered feom the waiter.
Edmund's omelet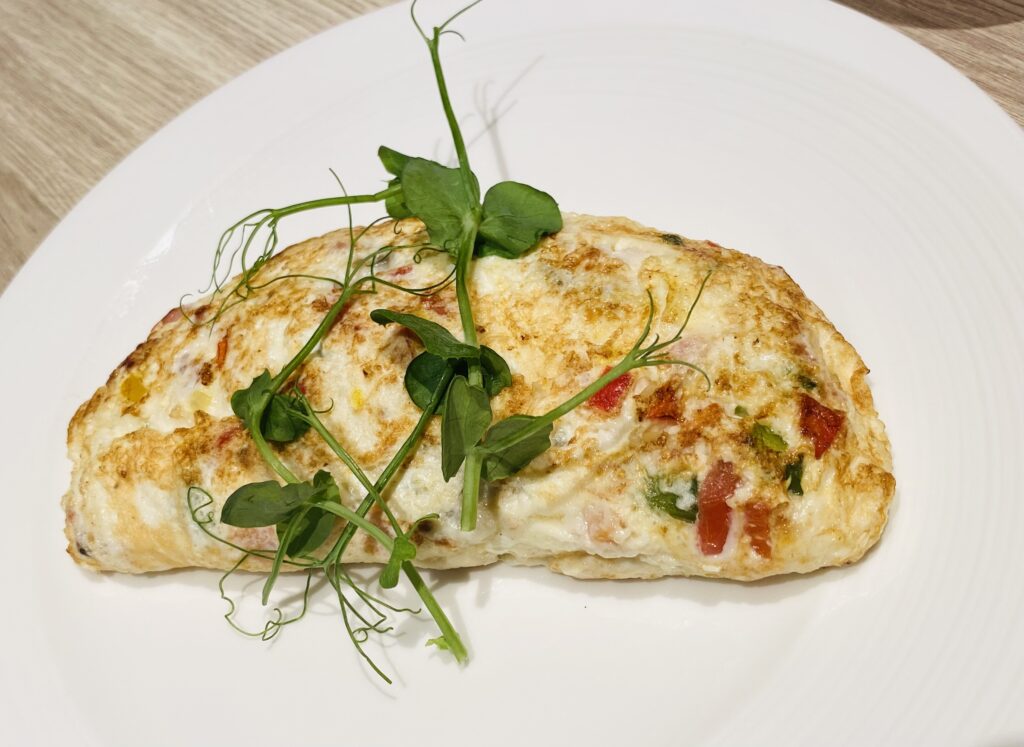 From now on I want my egg jazzed up like this,