Dec 31, 2021
As early as last year, our family had already planned on spending New Year's Eve at The Strip this year. We were all so excited. Oyen's close friend Kat was flying in from Canada to hang-out with Oyen and Derrick. It would also be D's first time in Las Vegas. They booked rooms at ARIA but all their plans were canceled. Oyen had to stay behind in Manila for a much needed rest.
E, me, and Nyke, are spending our New Year's Eve in Vegas but not at The Strip, but inside the bedroom. The freezing cold and biting wind may not do well with my body condition lately. Baka lalo akong manguluntoy. Oyen also barred us from watching fireworks kasi nga sobra daw ginaw.
For our midnight meal, no fancy preparations. Mahirap magluto dito walang supplies. Nyke orders online.
5:13 pm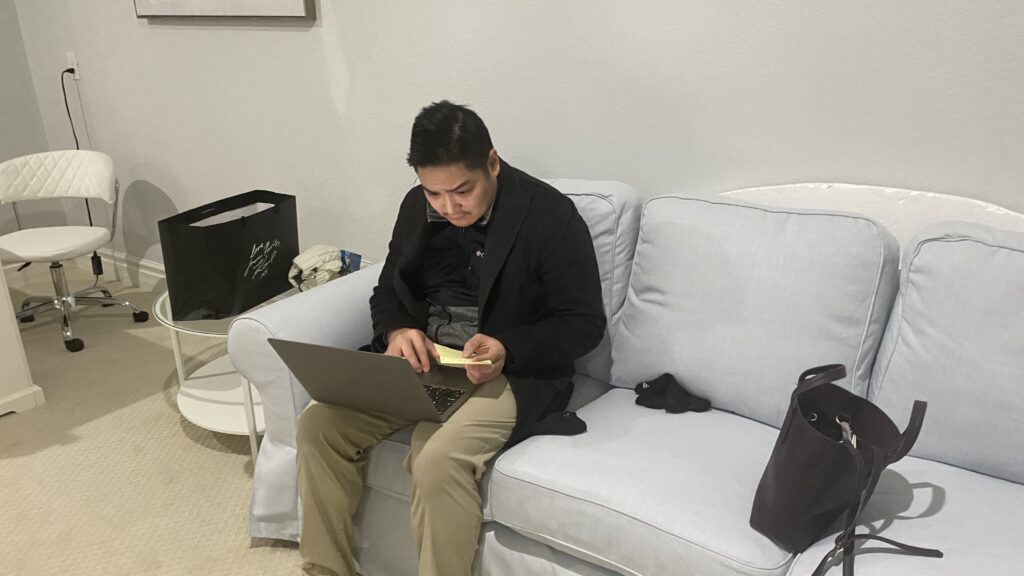 5:21 pm
I am feeling a lot better now,  my fear  that I have Omicron has dissipated.   Allergy lang pala.   I will accompany Nyke to pick up our food.  Makalabas man lang kasi ilang araw na ako nakakulong sa kwarto.
Getting ready to go to Chinatown to pick up our food.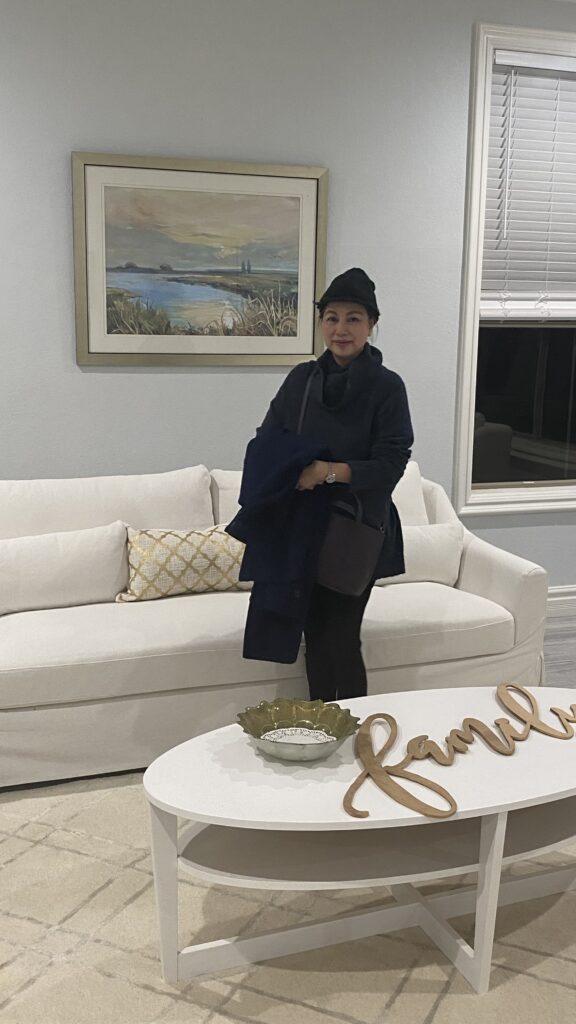 5:22 pm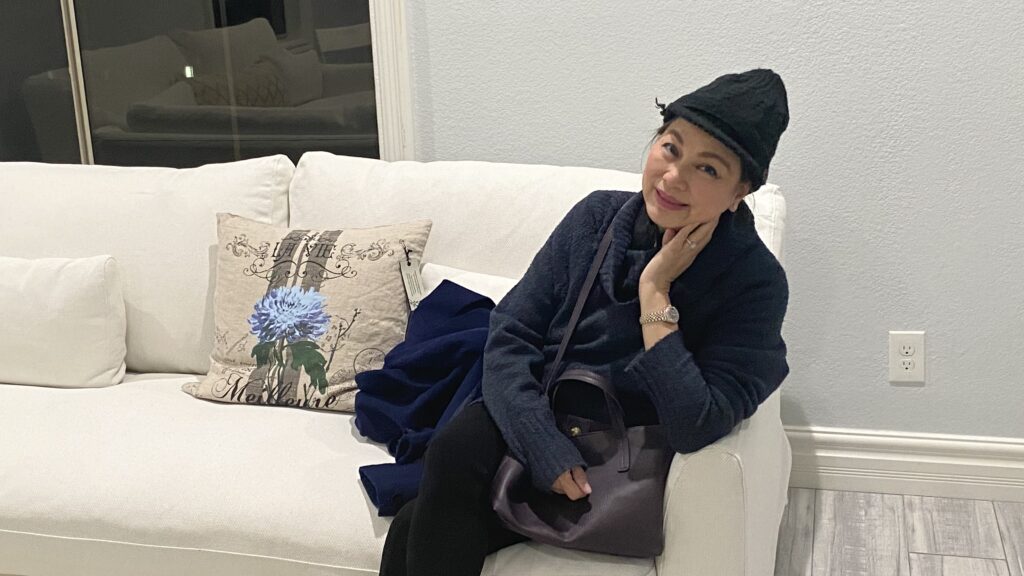 Driving to Spring Mountain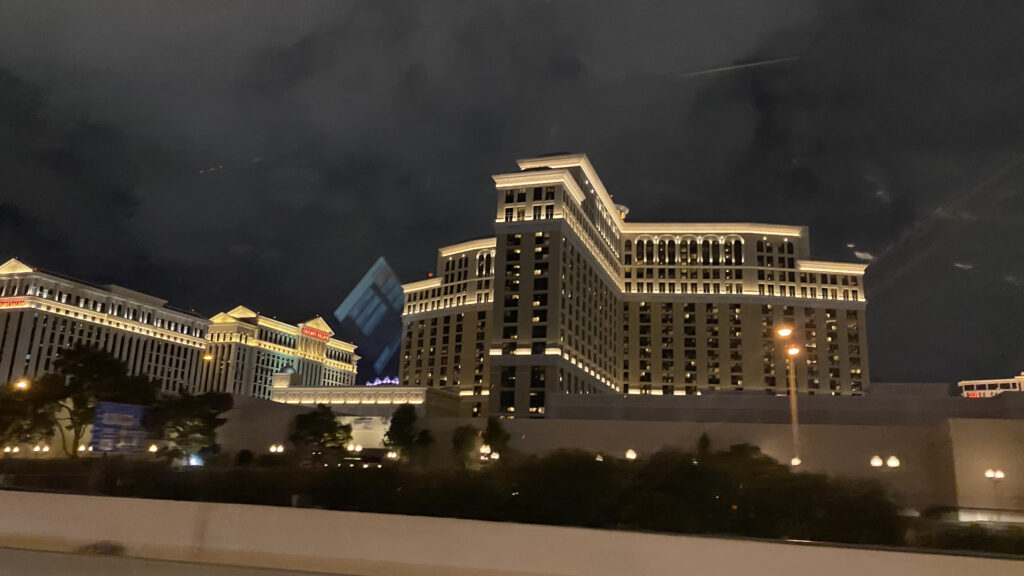 There are many shows I hope to watch in Vegas in the near future. Adele, Bruno Mars, Katy Perry, etc.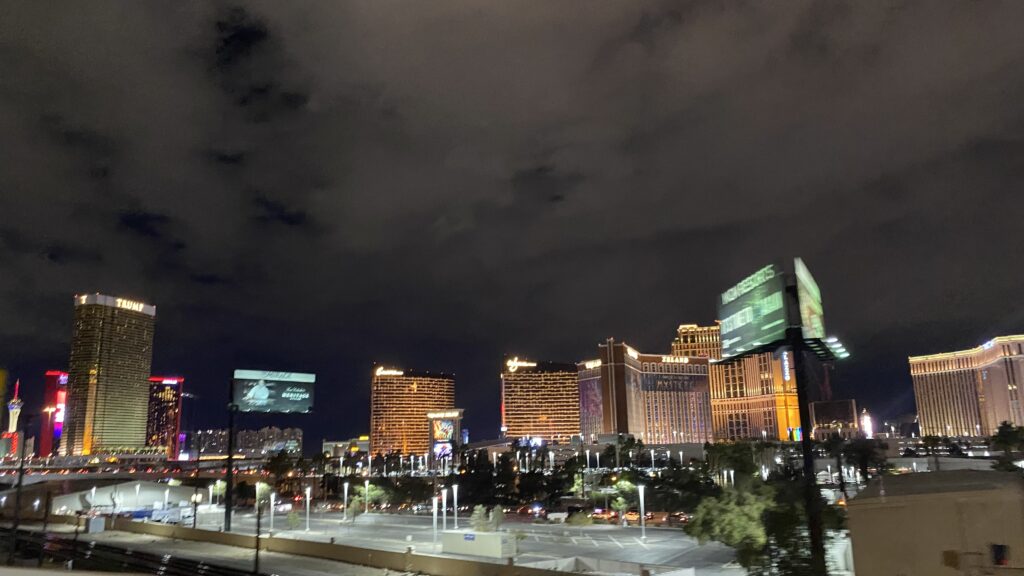 I also want to watch Shin Lim, the winner of America's Got Talent. I want to be tricked by his magic. Maybe next time.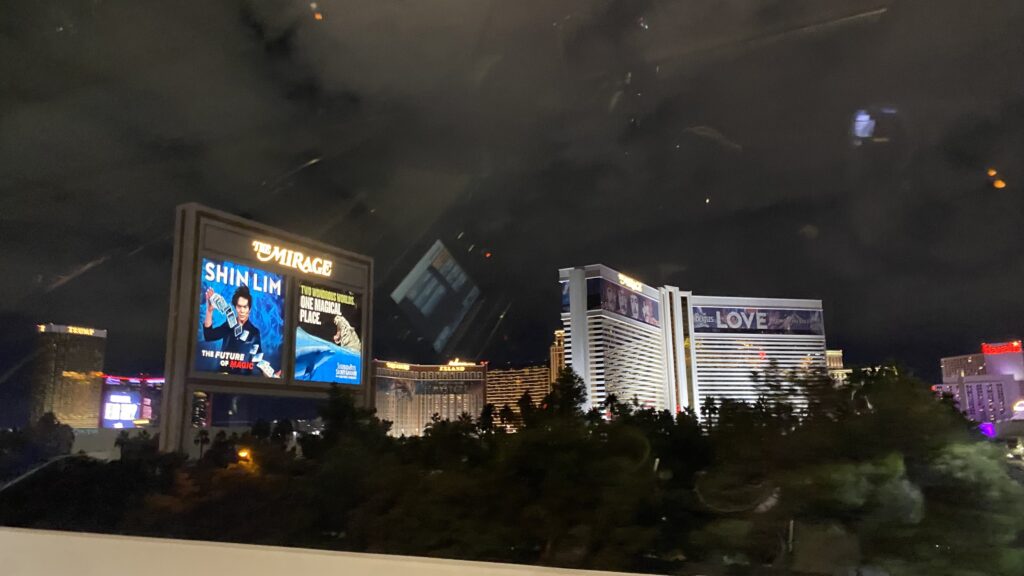 5:50 pm
Glad there aren't too many people here now.  Madalas dito mahaba ang pila.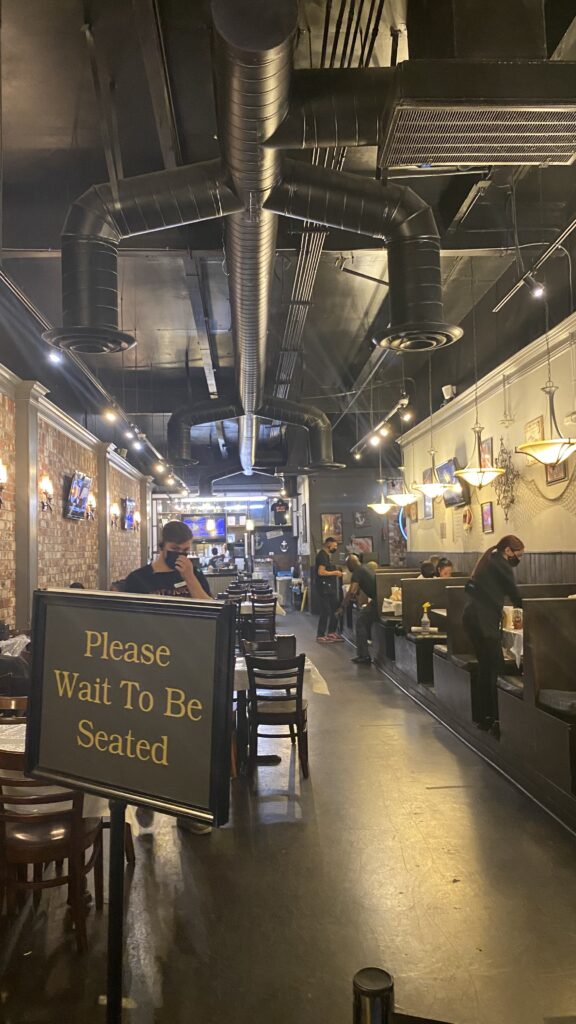 6:09 pm Our food is not yet ready, 10 minutes pa daw.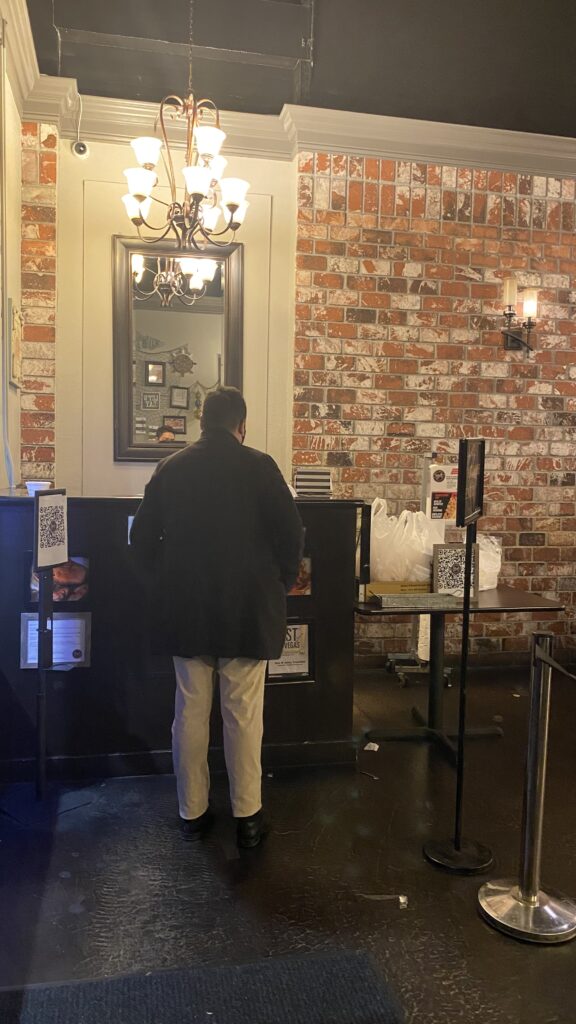 Here comes our food.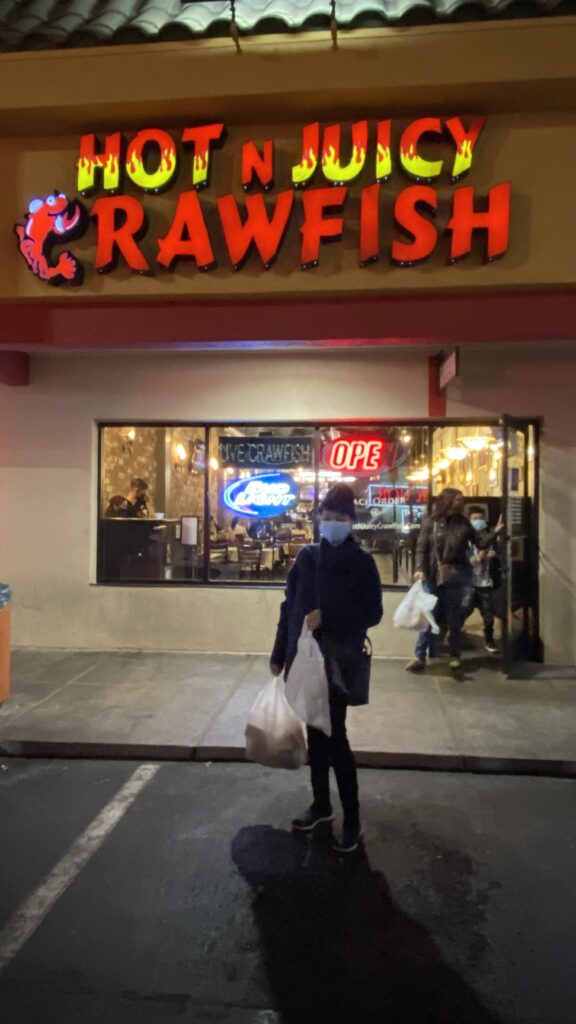 Eto na Buena Noche namin, and sobrang aga pa, 6:47 pm pa lang.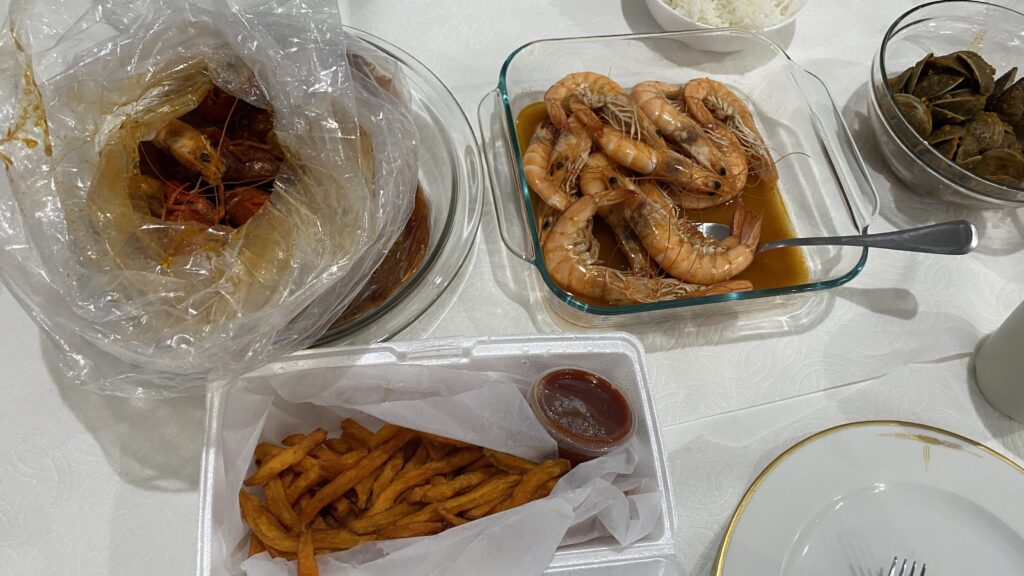 Dining at Hot & Juicy Restaurant in Spring Mountain Road, Chinatown,  is always in included in our to do list when in Vegas, but because of virus spikes, we choose not to dine indoors.
Me and my favorite son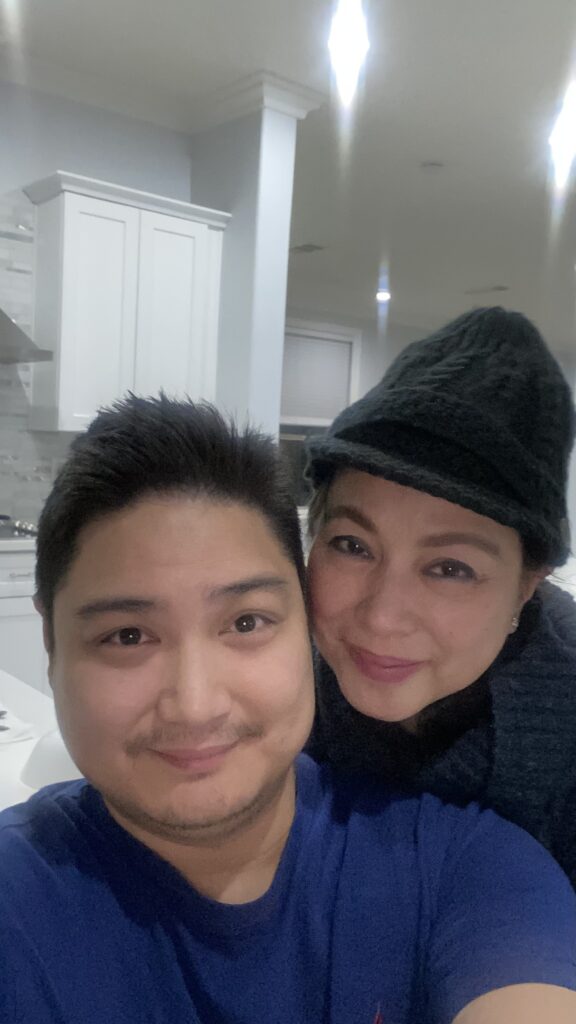 Buchi balls for dessert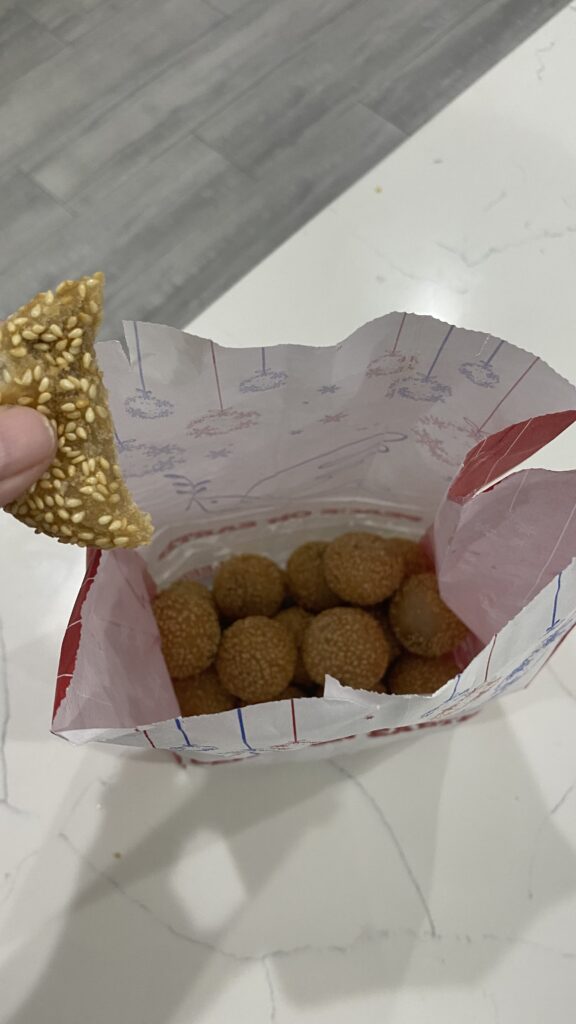 Midnight
Edmund went to bed before midnight. We watched on tv the CNN coverage of countdown in Manhattan which was ahead by 3 hours. Nyke and I stayed awake till past midnight and were able to watch from the bedroom window a few sporadic fireworks display coming from a house up on the canyon and some from the neighborhood.
Although our New Year's Eve celebration is very simple and quiet, being together is just as important and a celebration in itself. We greeted Oyen on Viber and even if we're far apart, our hearts are always together.
2020 and 2021 are years like no other. Despite the pandemic, many happy moments and experiences happened too in our lives within those years.
Thank you Lord for all the blessings.
May 2022 be filled with happiness, for me, for you, for all.