May 10-12, 2022
There was a woman occupying Edmund's assigned seat when we boarded flight PR 105 to Manila from San Francisco International Airport. All her belongings were already in place and her handbag was on my seat. We asked for the flight attendant's assistance to find another seat for the female passenger. It wasn't clear to me why she landed on our space.
This things could happen. People wandering in other people's space. Sometimes it's intentional, sometimes they're just confused.
The seats in the business class section were all occupied. Row 4 was not Edmund's first choice but for me it was fine. The plane looked old though and the television screen was not ideal so we didn't watch a single movie the whole time. In European flights, we get to enjoy several movies throughout the flight. It's okay kahit walang sine, basta lang the flight is smooth and we land safely.
Our flight back to Manila took off on time. The first thing the flight attendant offered was a drink followed by the menu.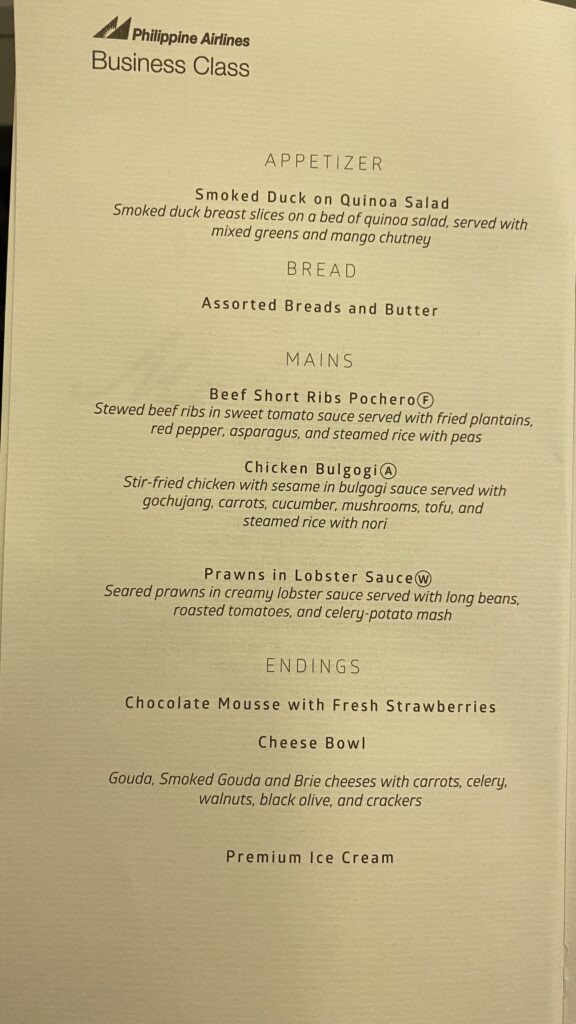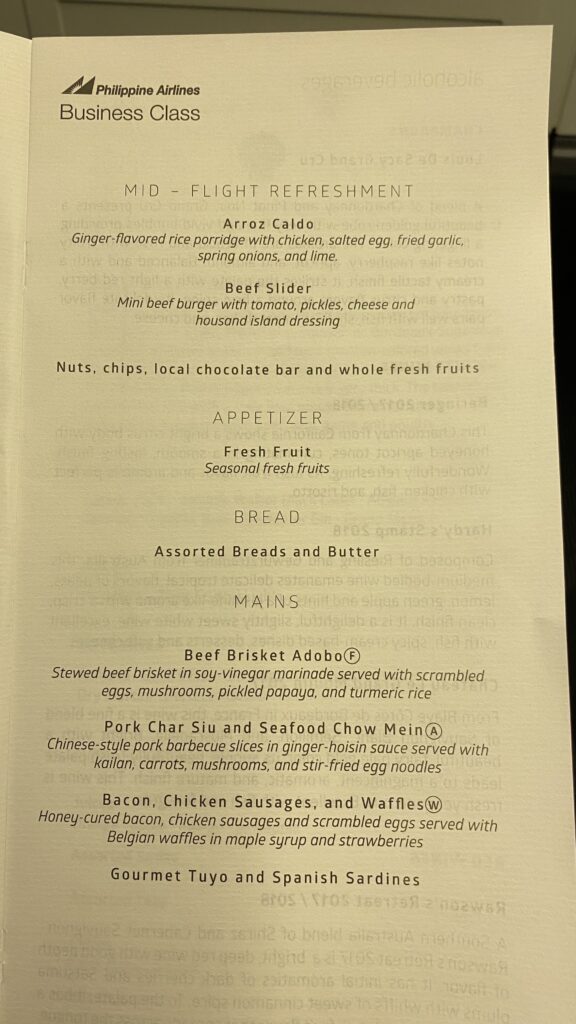 I find PAL's inflight meals always satisfying.  I feel their desire to please me.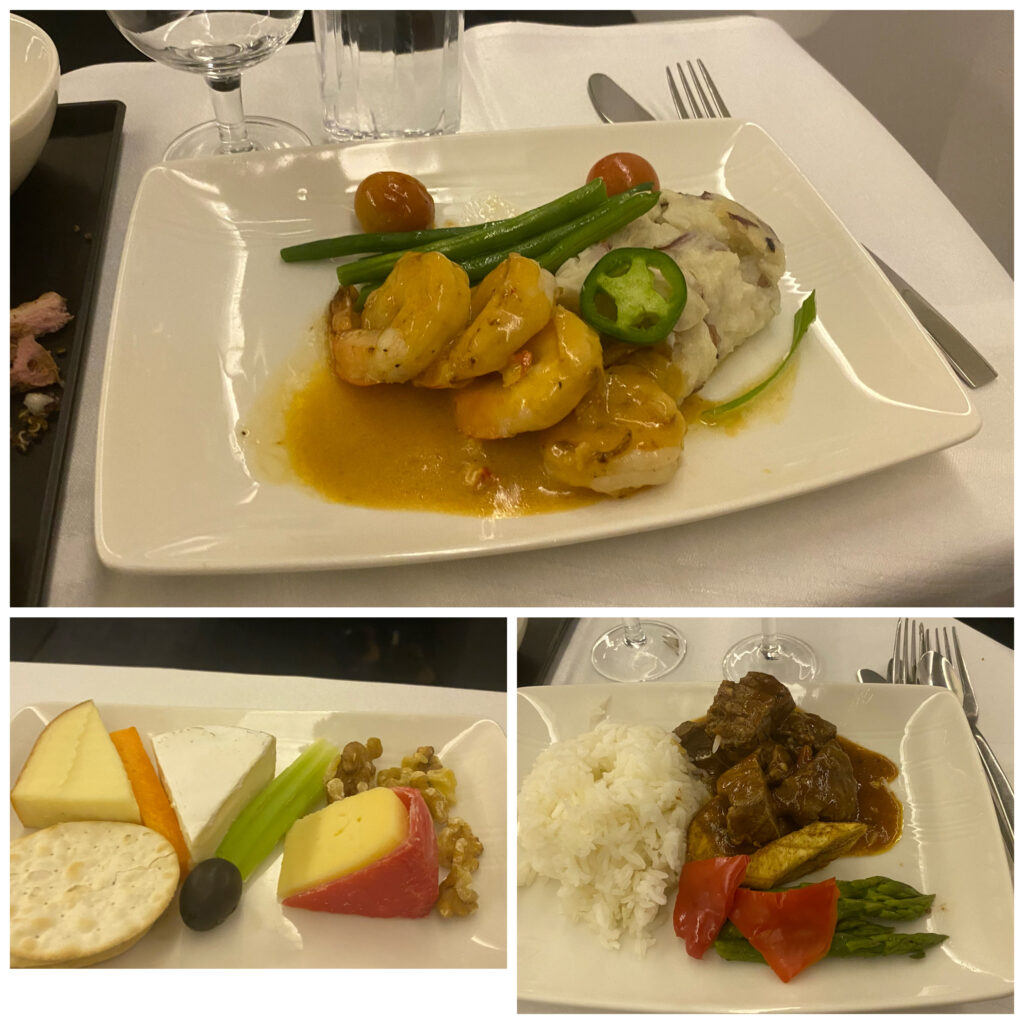 I try to eat everything they serve.  I am using the word try because sometimes they have turkey meat in the salad and I don't eat turkey. Kluk kluk kluk kluk.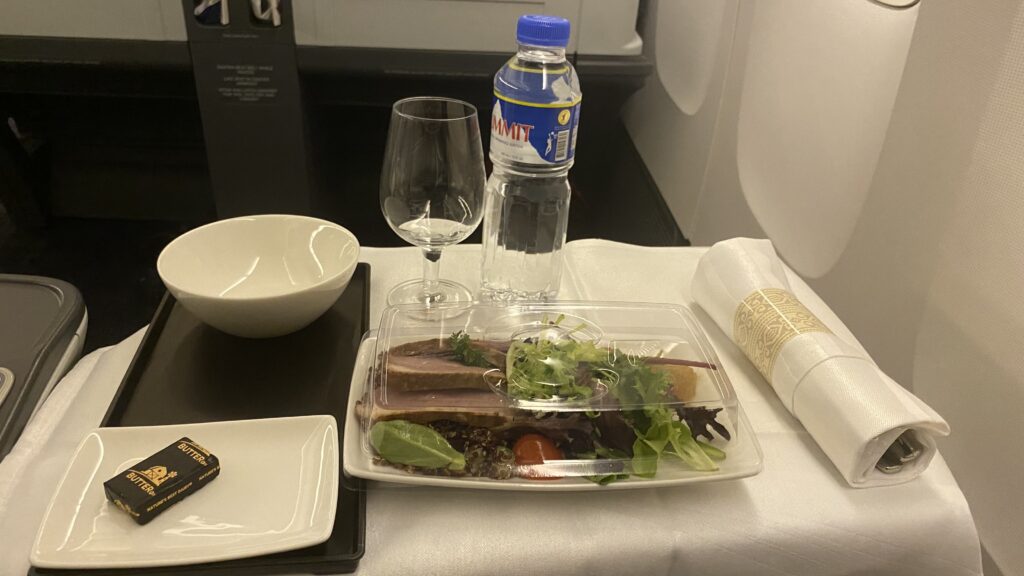 When I hear some people saying that they find PAL's food masama,  honestly, hindi ako maka relate.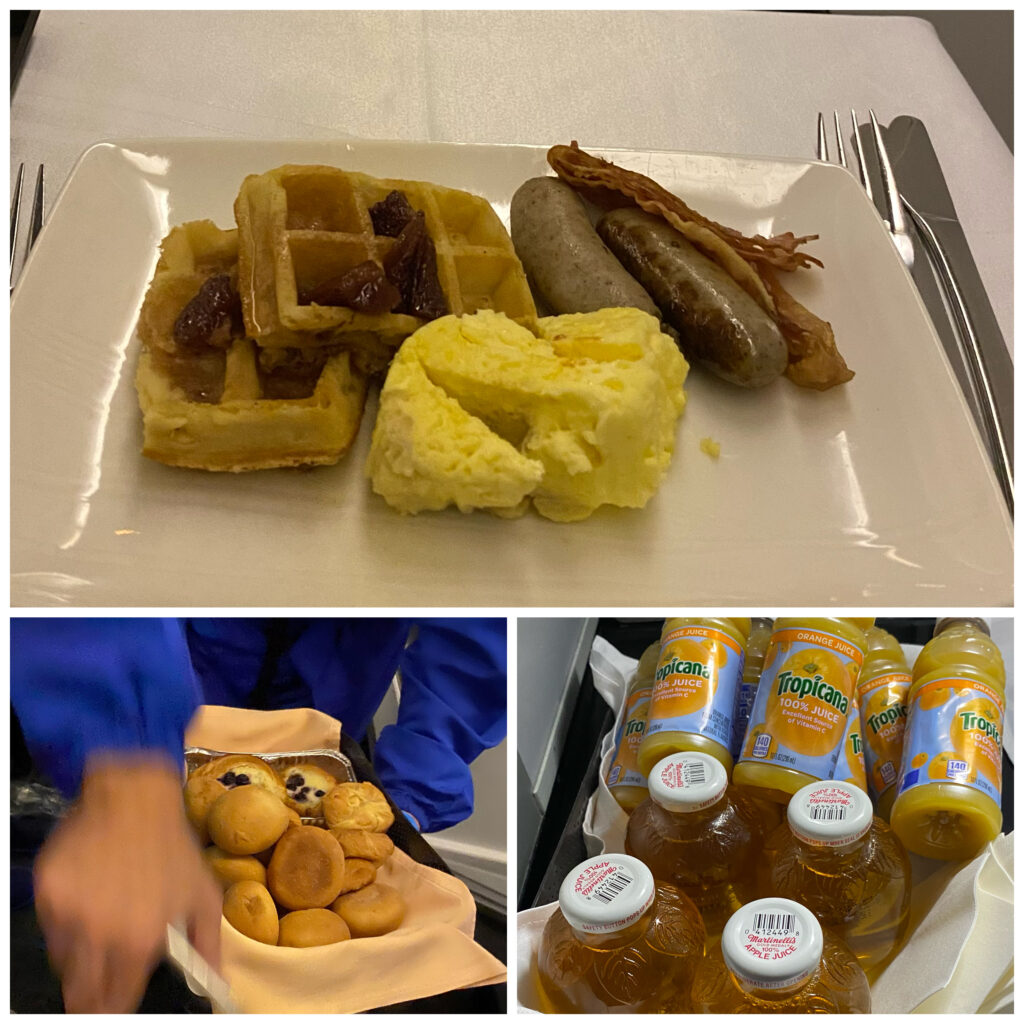 d


Lugaw merienda upon request.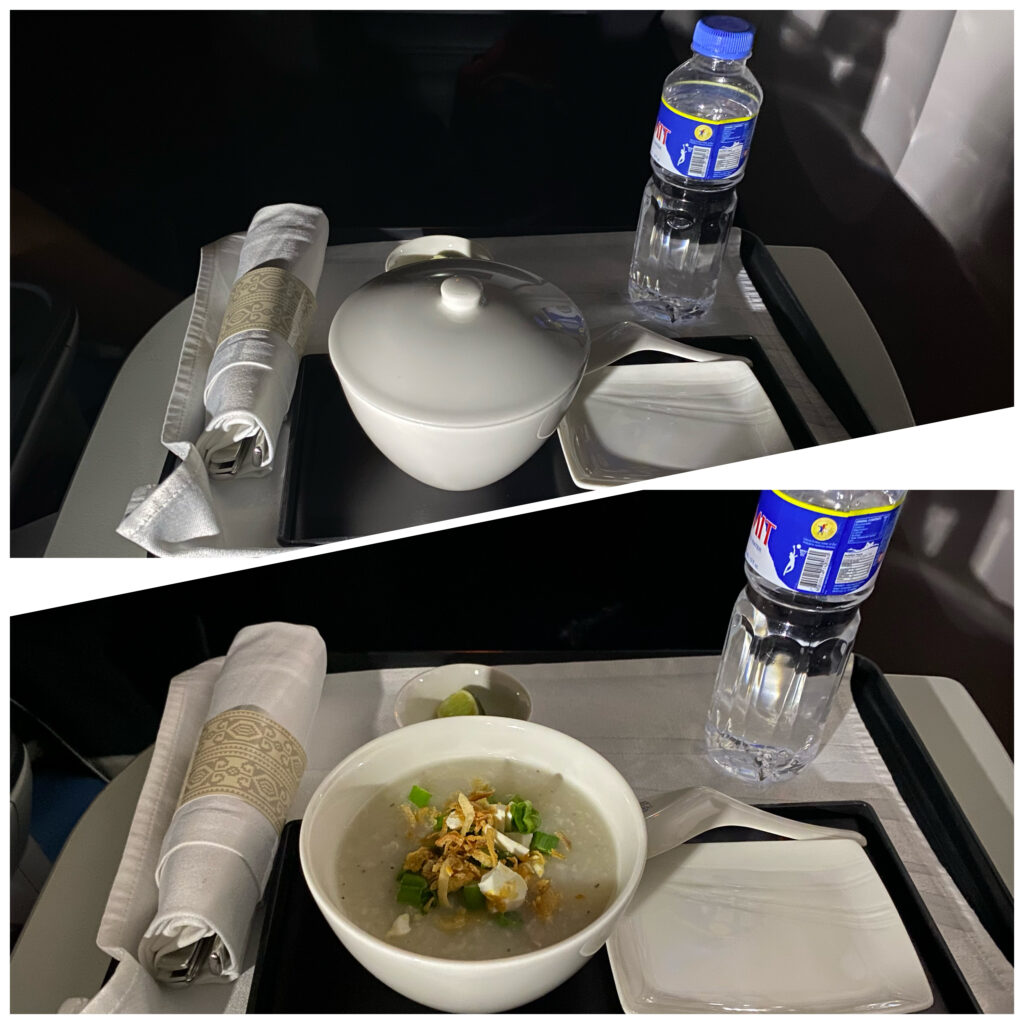 I always say yes to Cebu Best dried mango  and to Haagen Dazs' strawberry ice cream.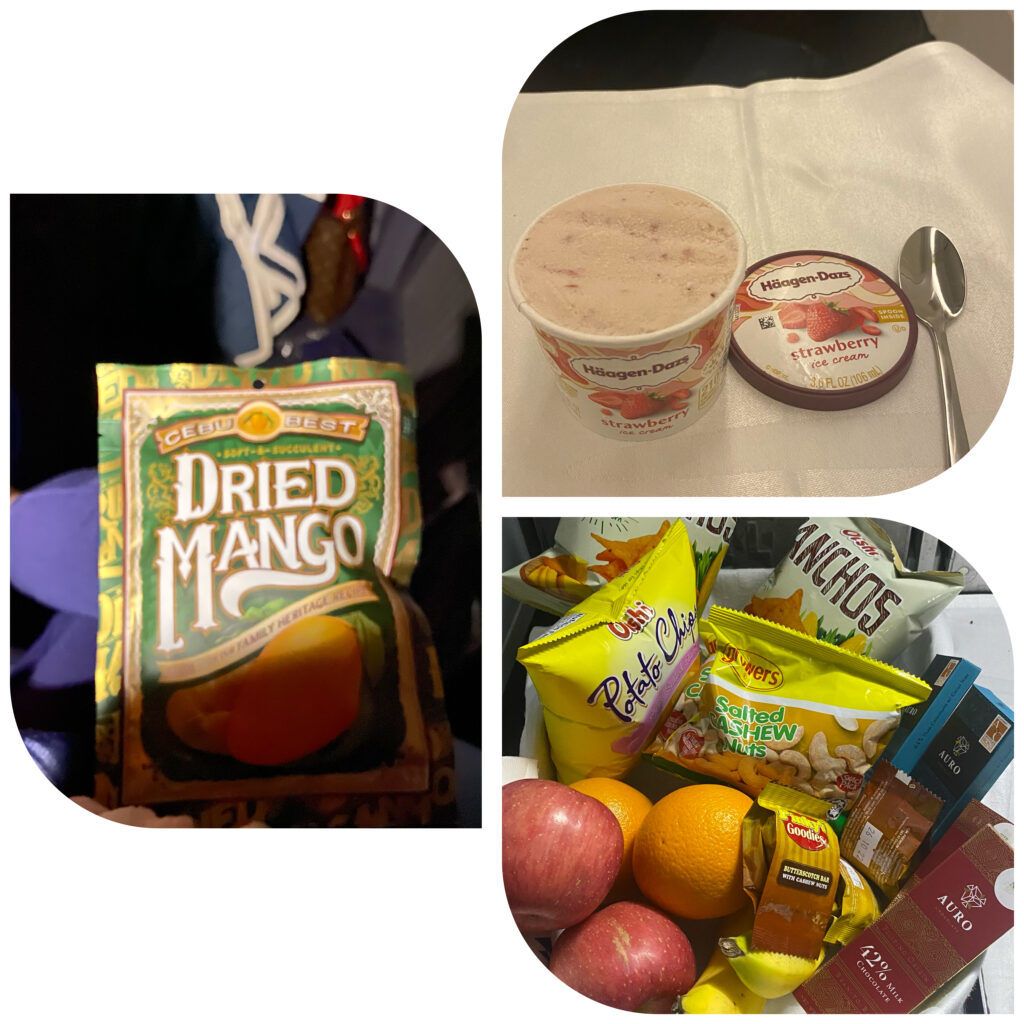 PAL consistently provides very good in flight service. Too bad that PAL no longer flies direct to London and to Las Vegas too.