2020 passed without us knowing why, so to speak. So many unanswered questions. Our lives went by fast without a clear understanding of where to next.
Millions didn't make it to today so to us who are lucky to be here to recount the days passed, it's a heavy sigh of relief. Whew! We are marching on.
I will no longer reminisce the horrible things mankind has suffered last year. The havoc the covid virus brought continues to this day and hopefully gone soon before the year 2022.
But not everything in 2020 was bad. There are a few things that I am thankful for that happened in my life in 2020.
1. I spent January in the US, the first half with my whole family, the second half by myself, and a few days with my son. We spent a few days in Las Vegas and welcomed the New Year at The Strip.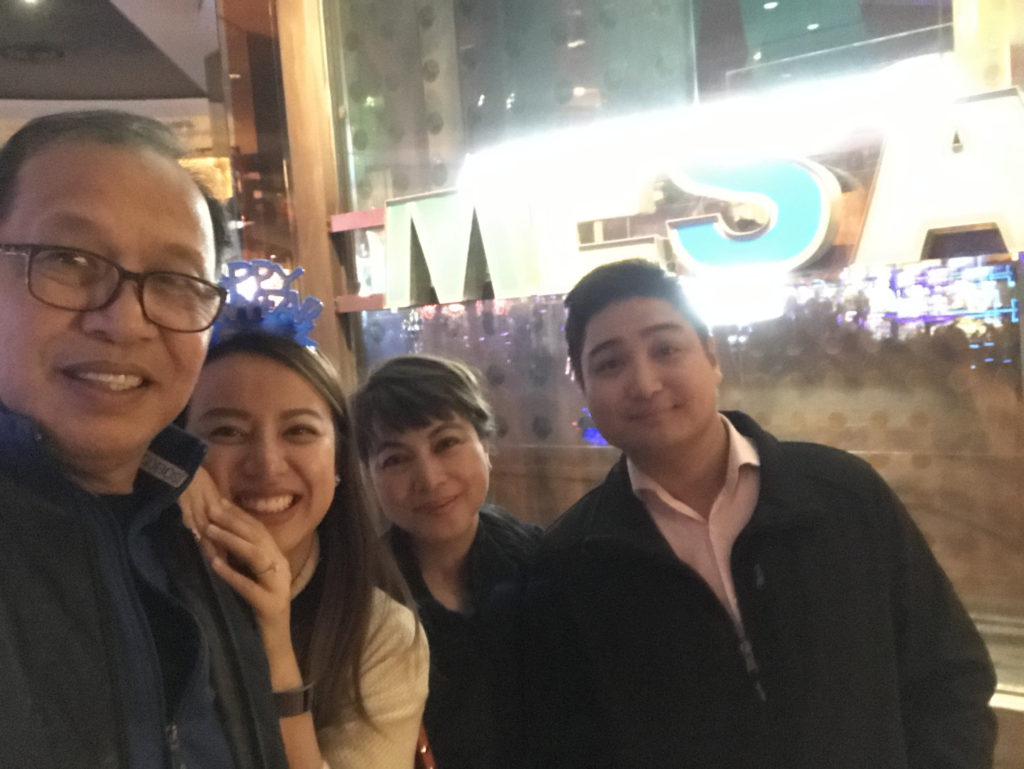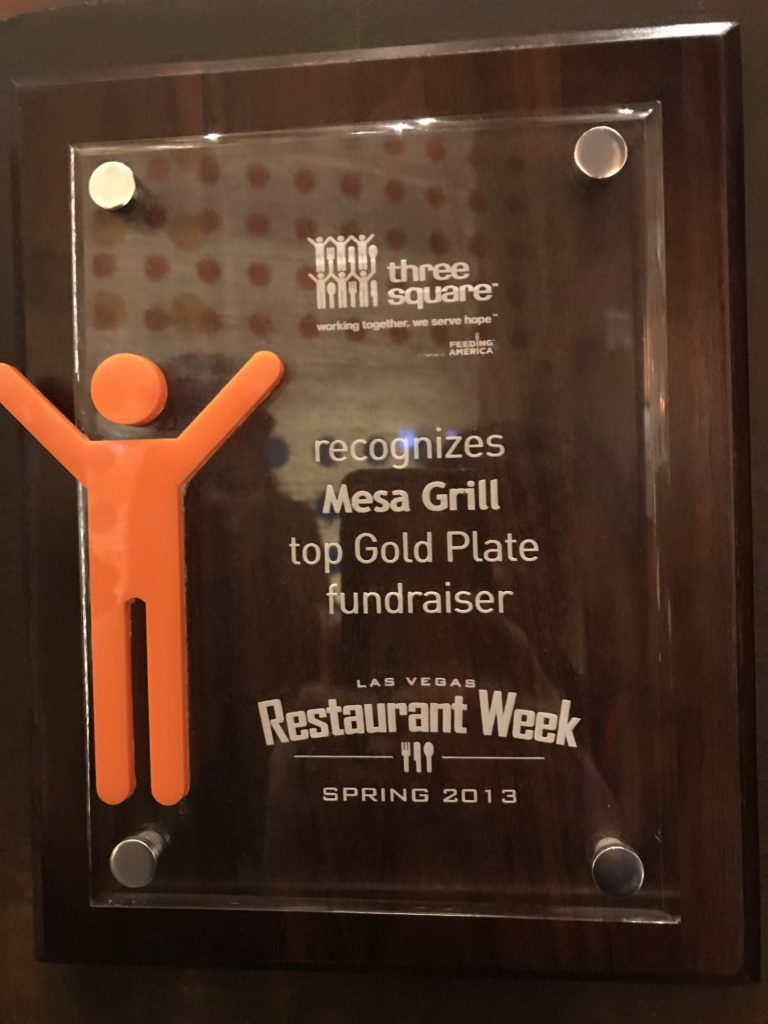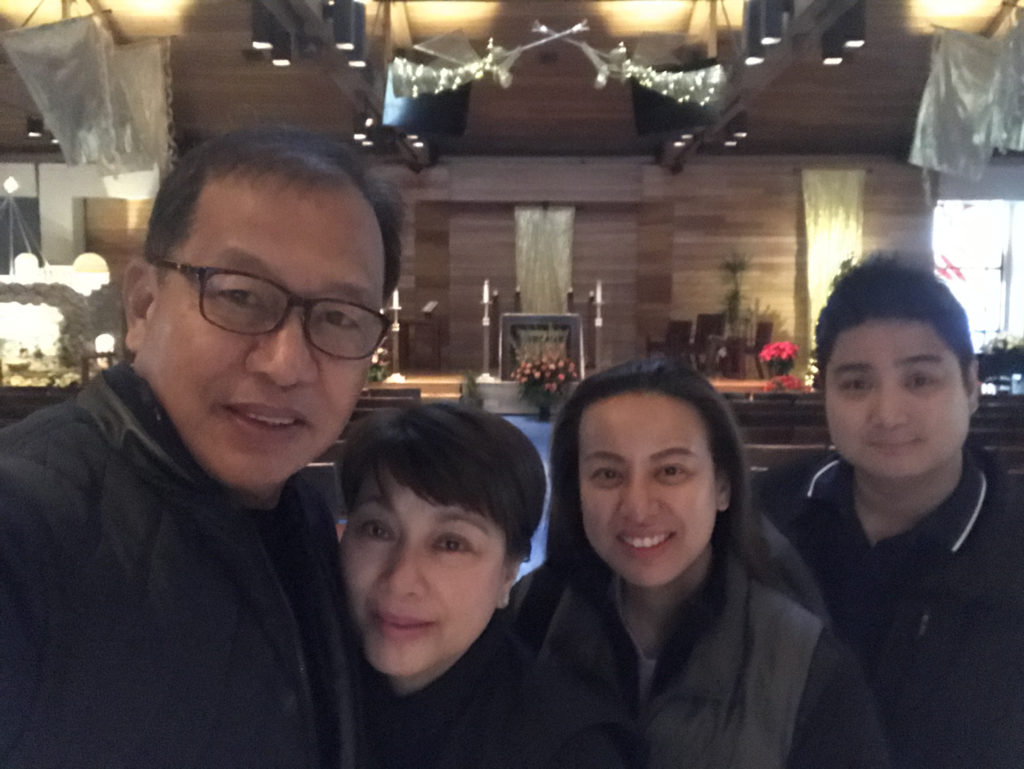 1/1/20 Grateful to be together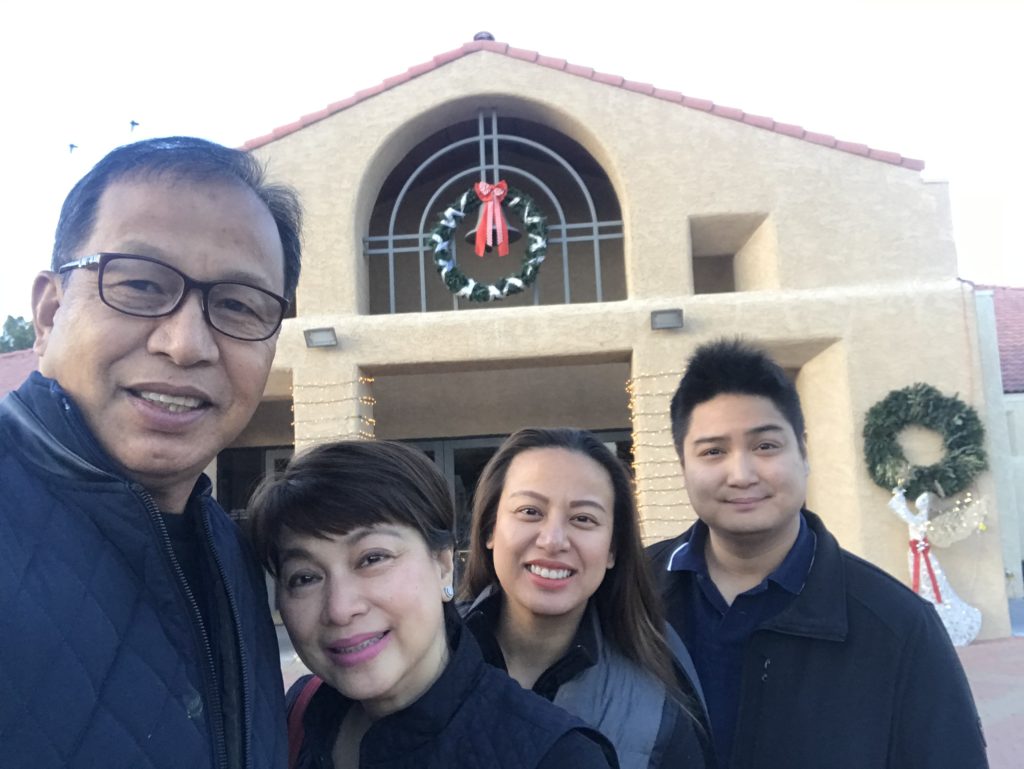 2. We were happy participants in Oyen's search for great food to delight her wedding guests come March.
Food tasting in Sonoma, 1/8/20
3. I enjoyed accompanying Oyen in her search for a perfect gown.
Another bride to be was also searching for The One. 1/14/20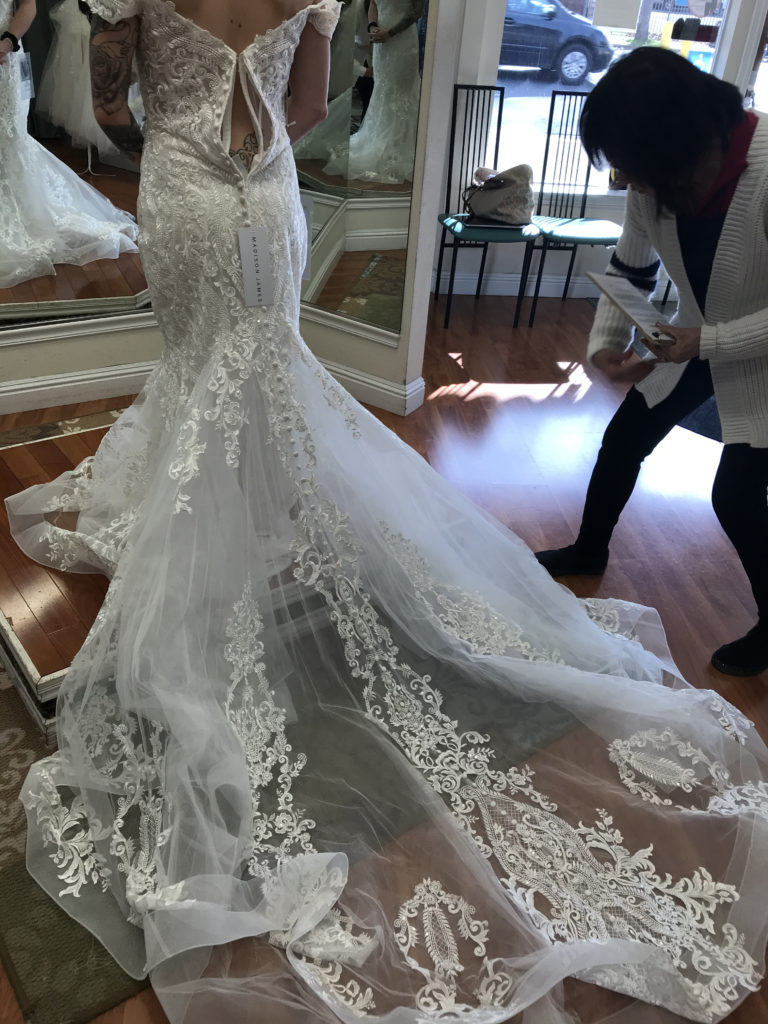 4. I got to spend Nyke's birthday with him.
Lunch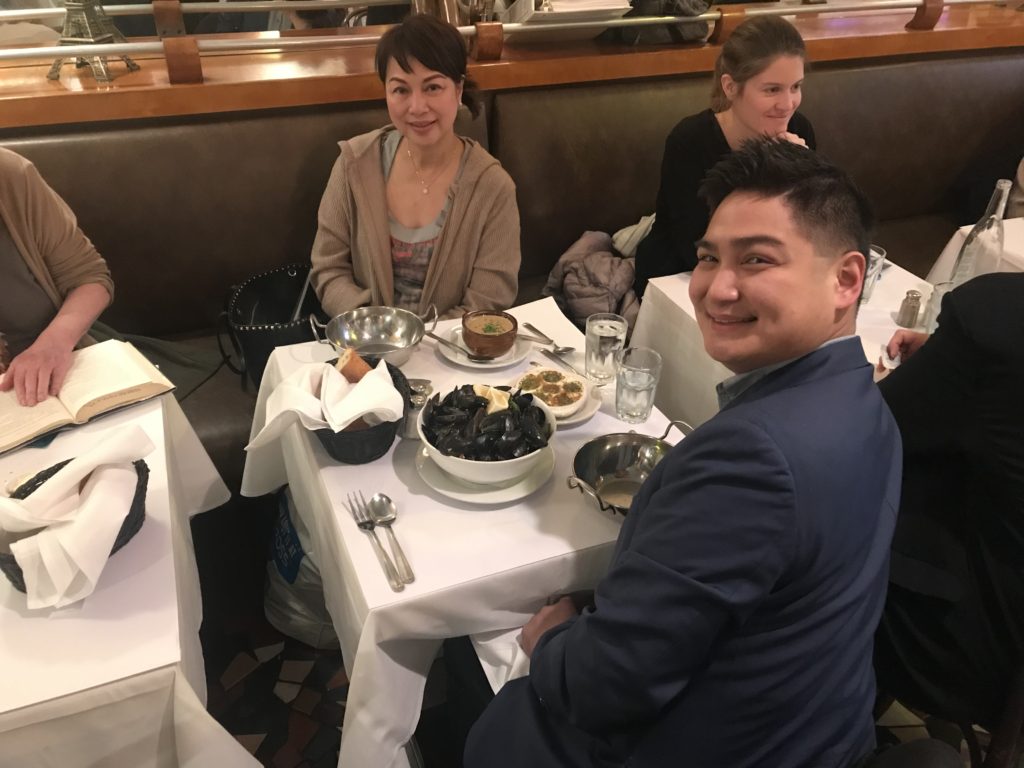 Dinner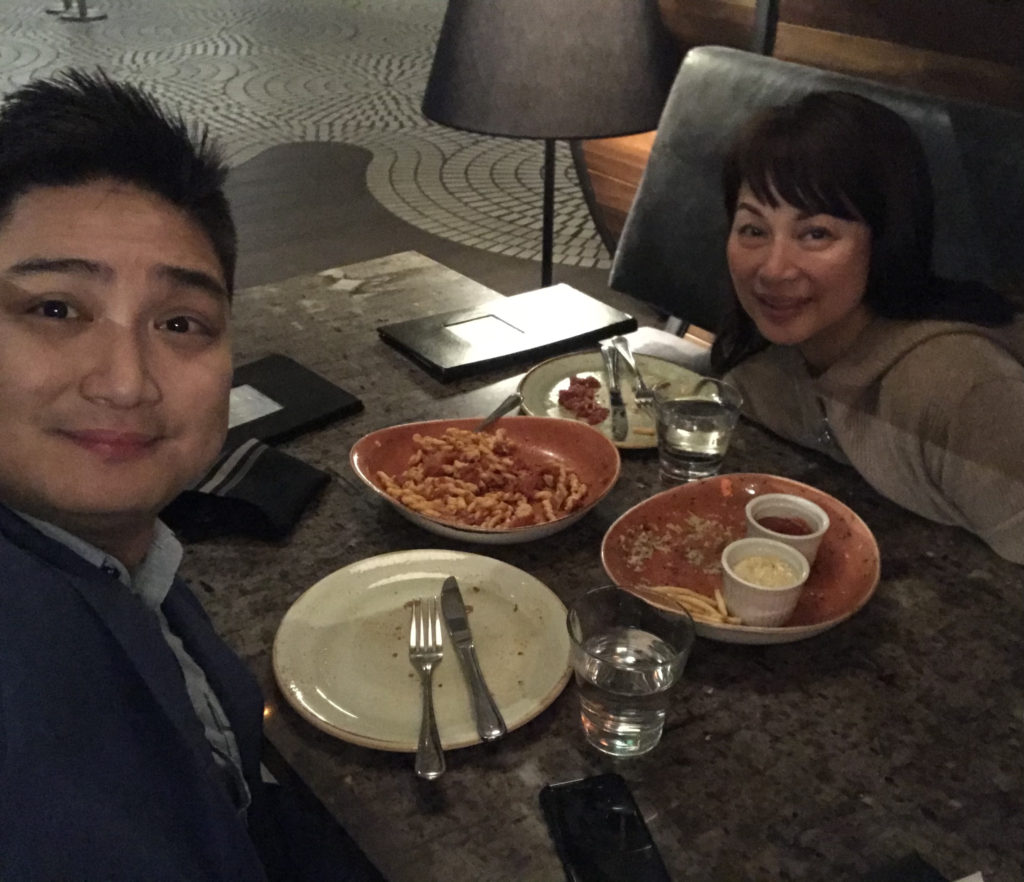 5. I spent the first three weeks of February in Manila, continuing some unfinished work, getting my gown done by Amir Sali, etc.
Amir made a simple yet elegant gown for Oyen which she wore to her prenup shoot in San Francisco.   She originally wanted to wear that to her destination wedding but I insisted that she wore instead the gown we ordered for her Manila wedding scheduled in October 2020 which was indefinitely postponed.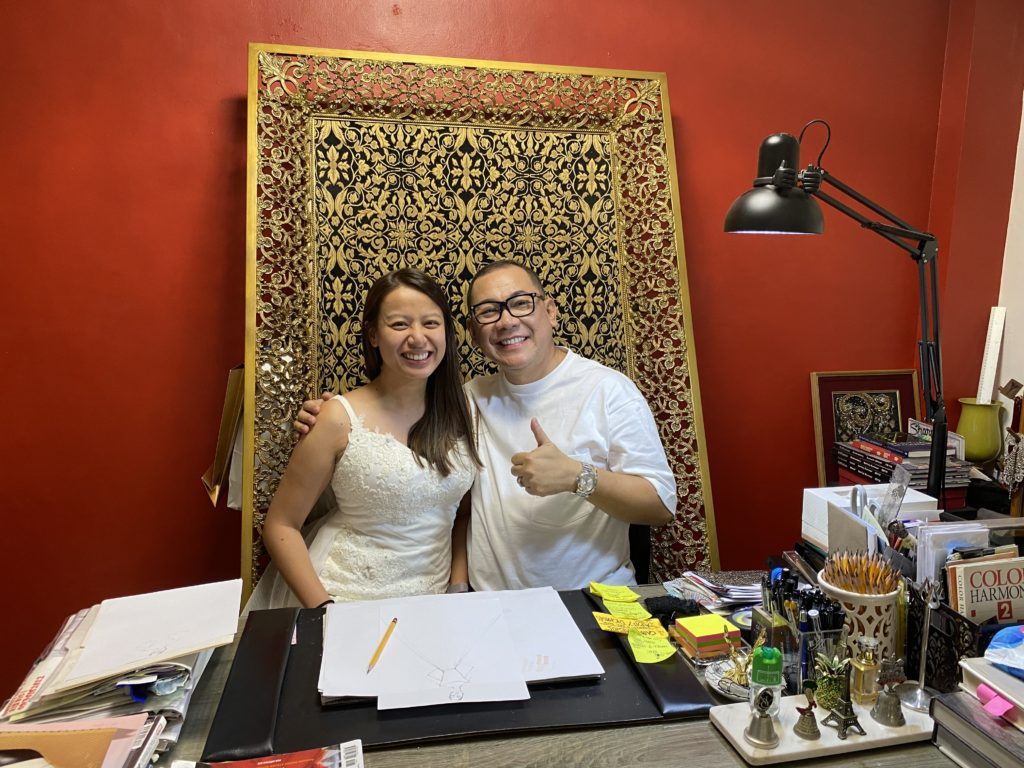 6. It was just a blessing to be home.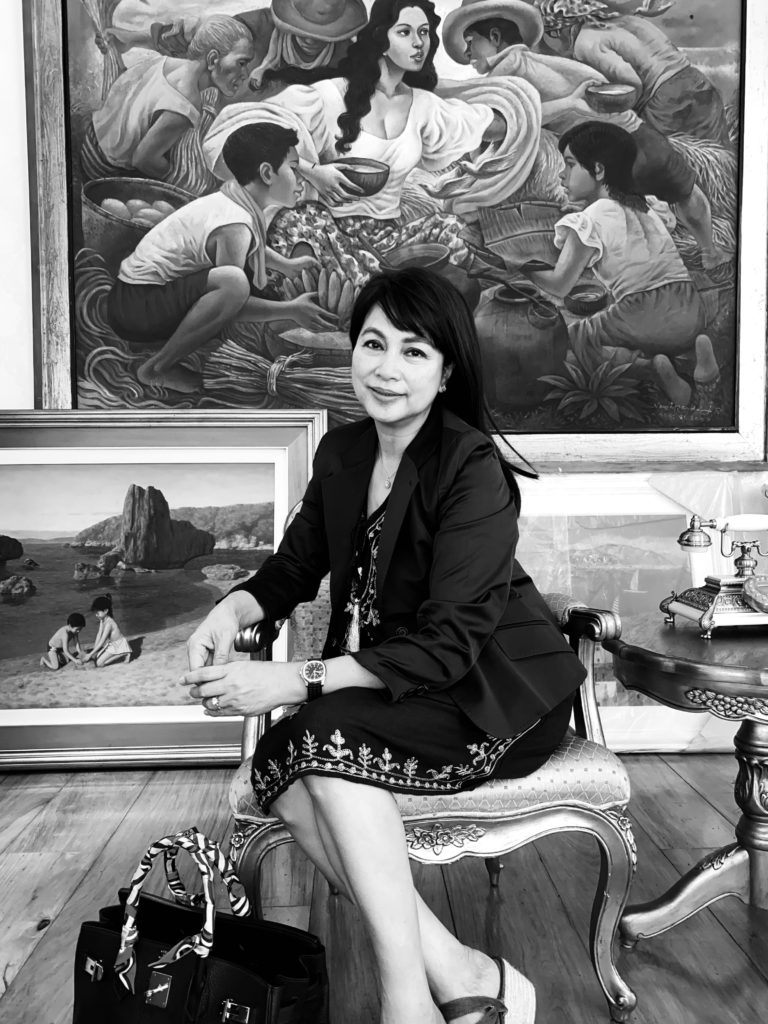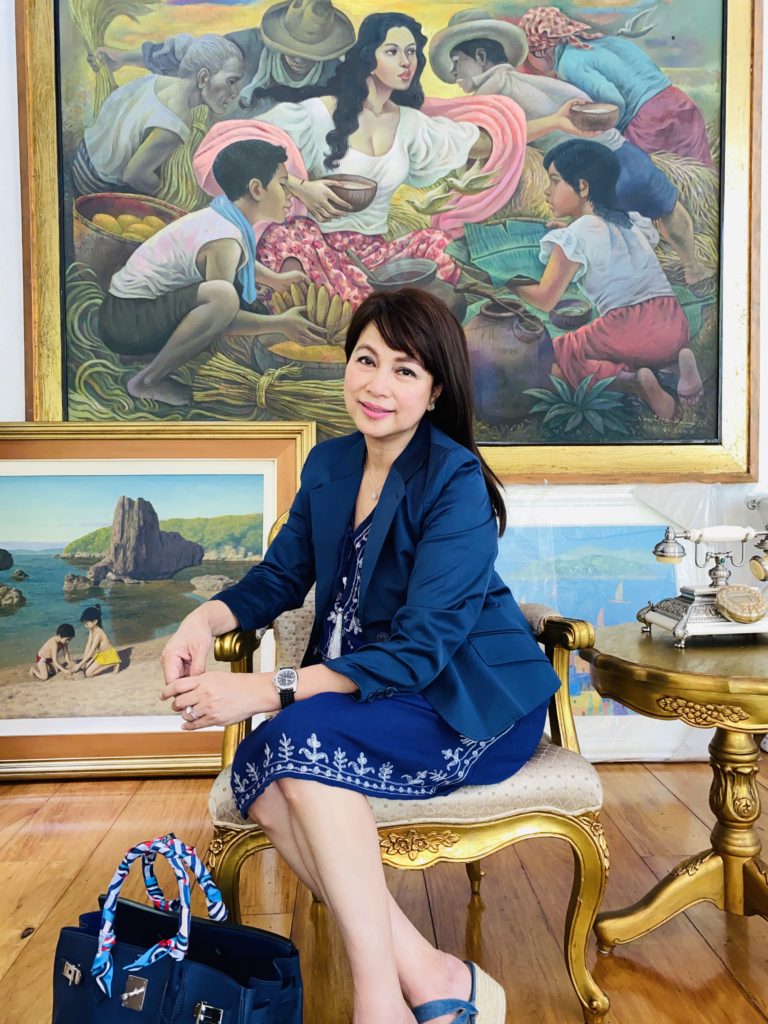 7. Edmund hit his 3rd hole in one on Feb 16 in Southwoods.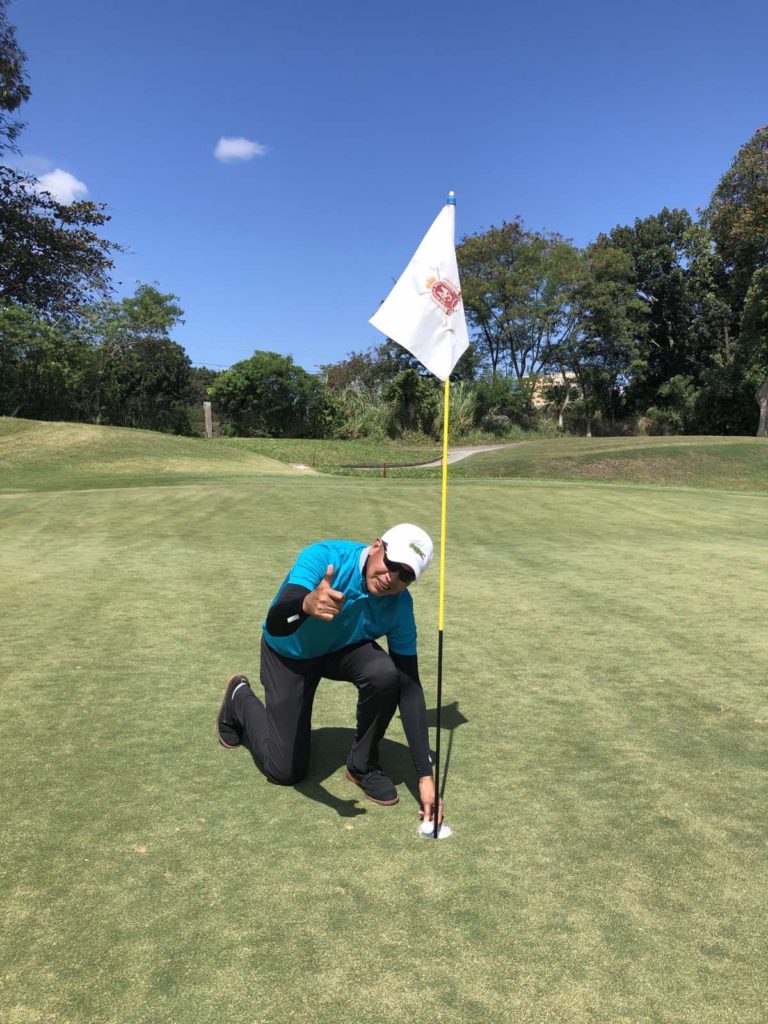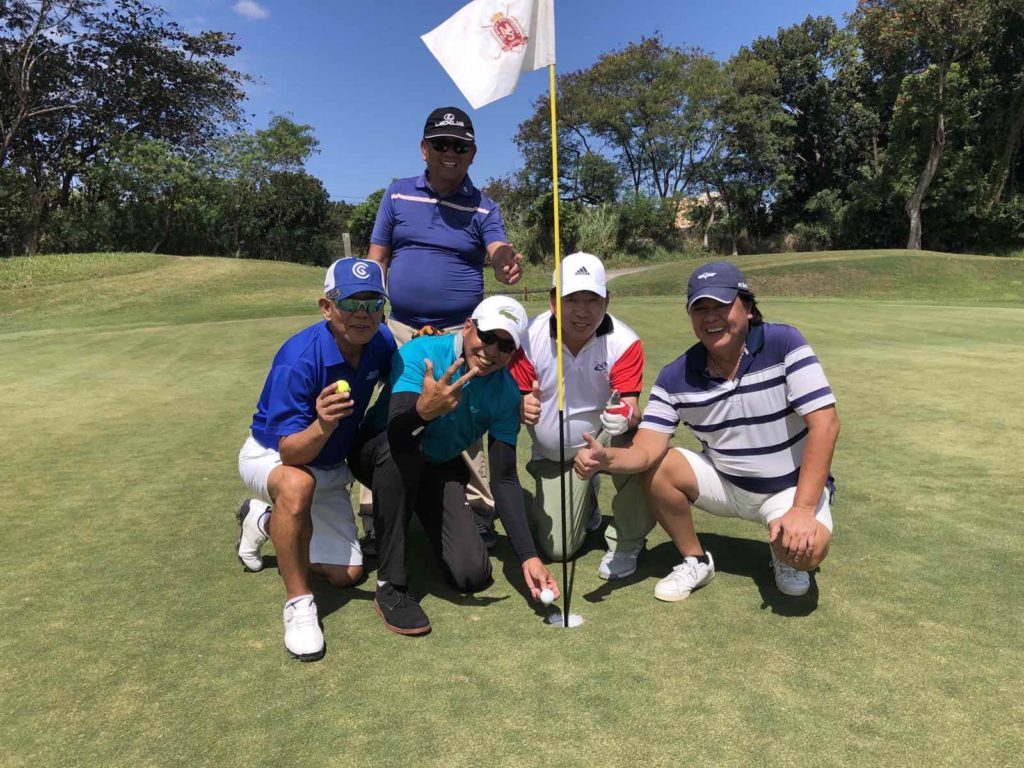 He continued to enjoy his love of golf. Mukhang multo na sa kapal ng sunblock lotion.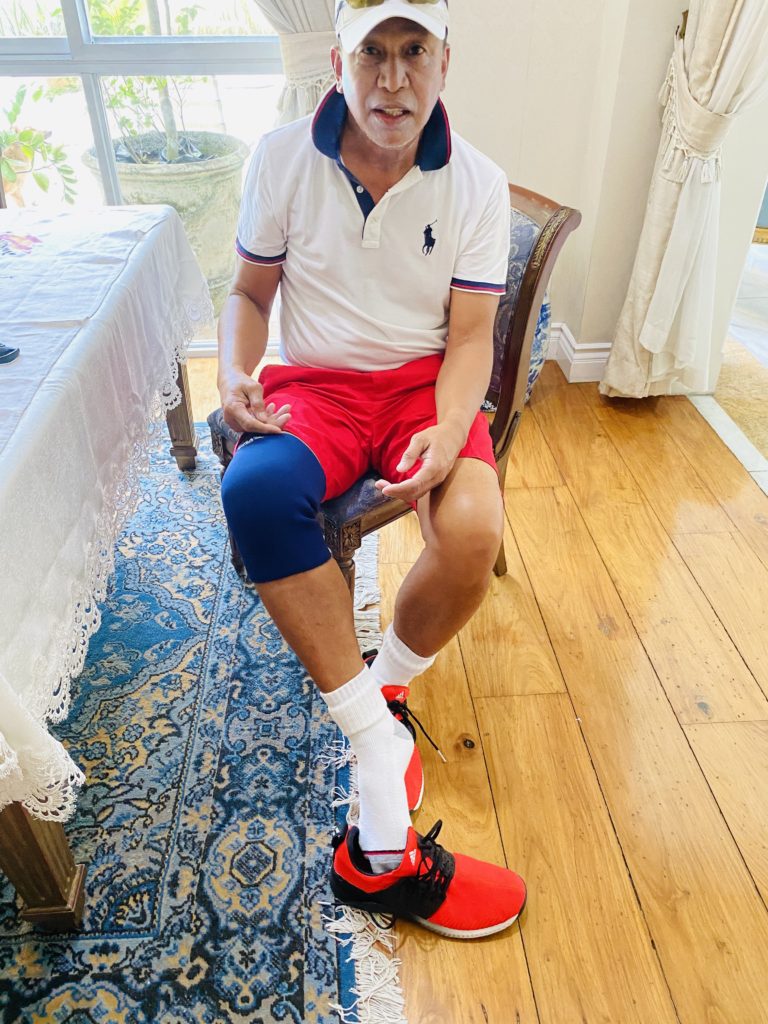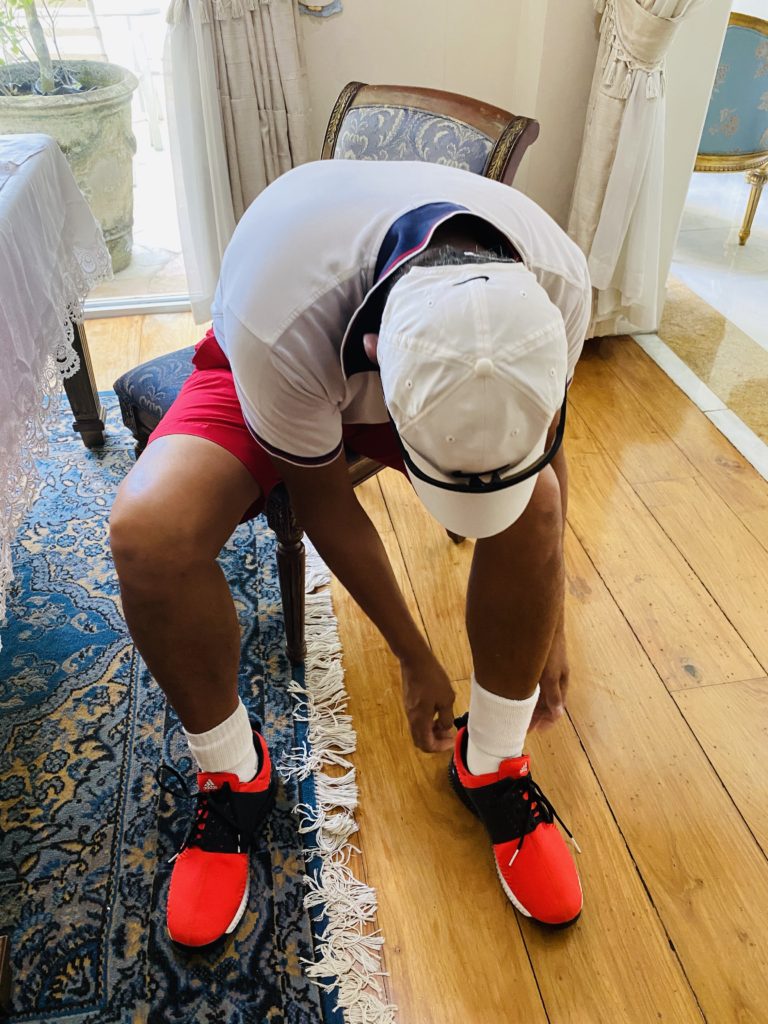 8. We had two new dogs, Choco and Latte. Shown here is Tyler (+) looking at the younger Choco. 2/8/20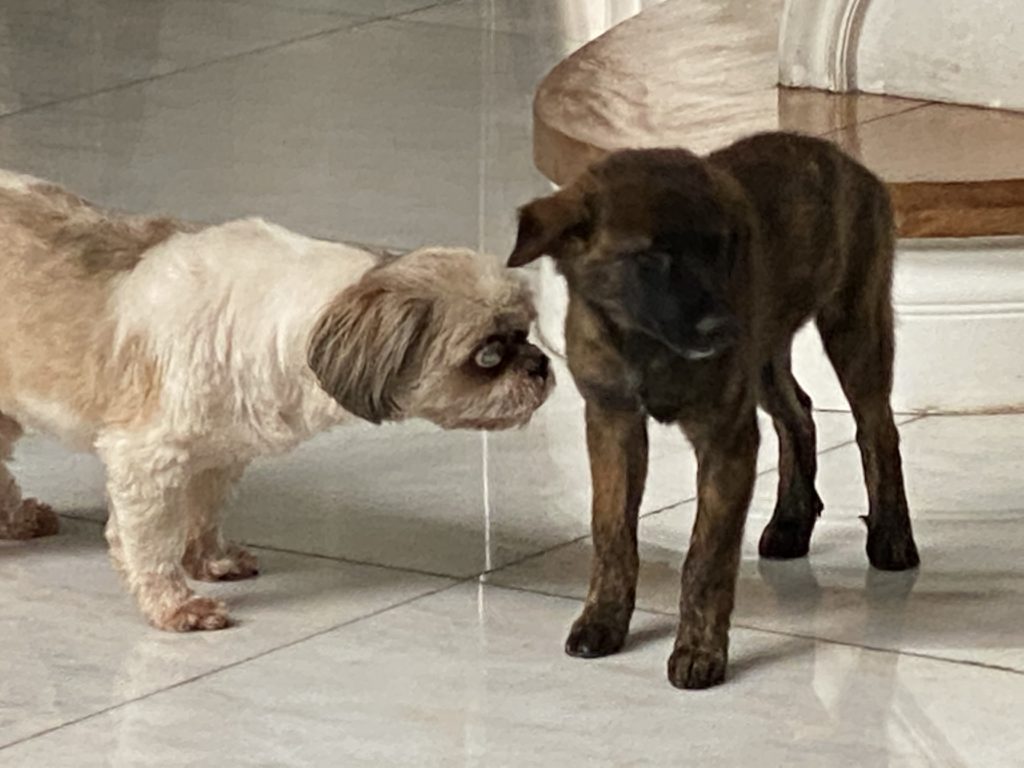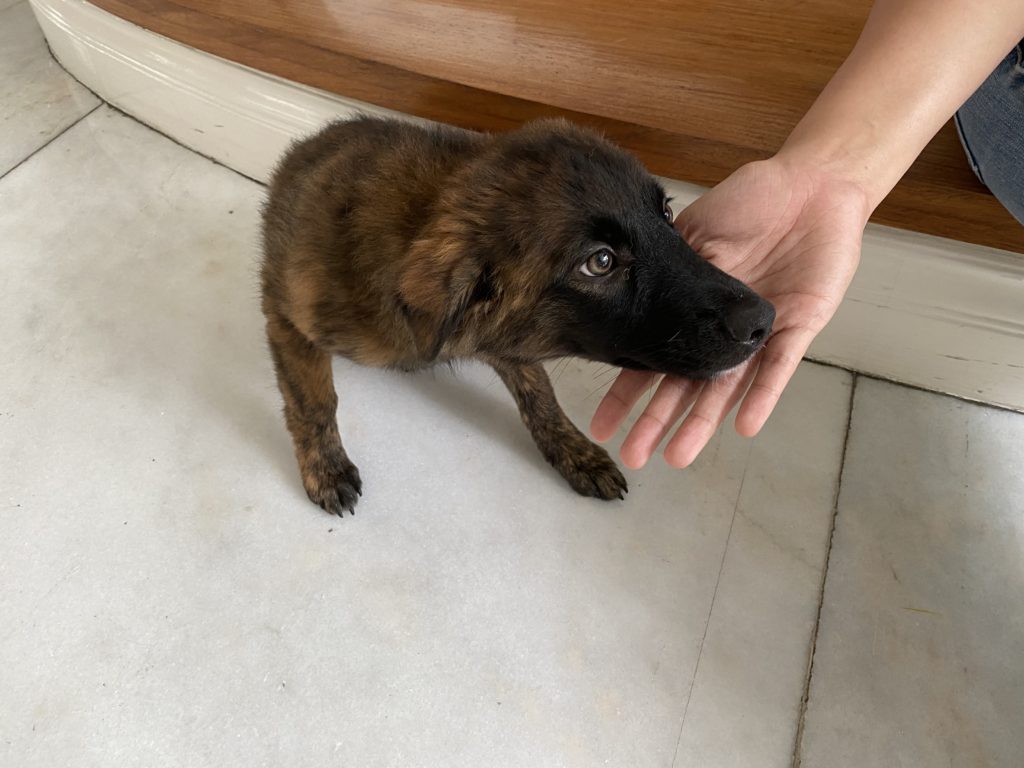 9. Feb 25 Oyen and I flew back to the US and went shopping for the things needed for her wedding. Beginning March the four of us were complete and busy preparing for Oyen's destination wedding.
10. In early March, a pandemic was declared and many of my daughter's guests backed out. Stormy weather in the days leading to her wedding but the sky cleared on March 15, the sun shone, and people who truly mattered to the bride and groom were present and no one got sick from the virus.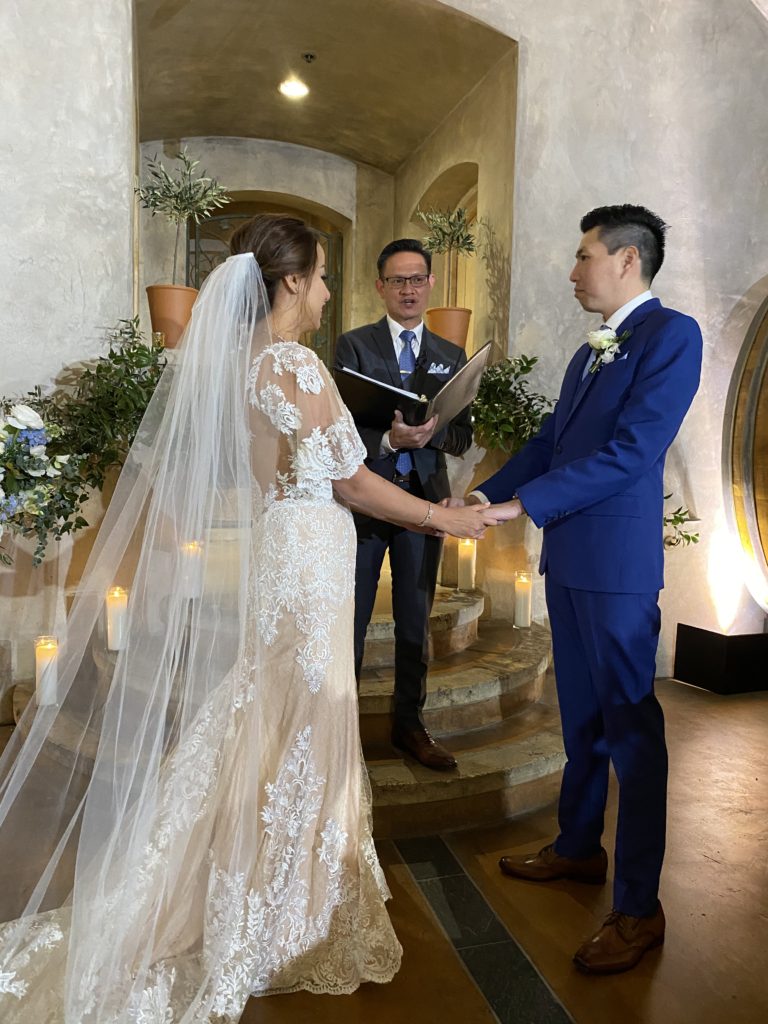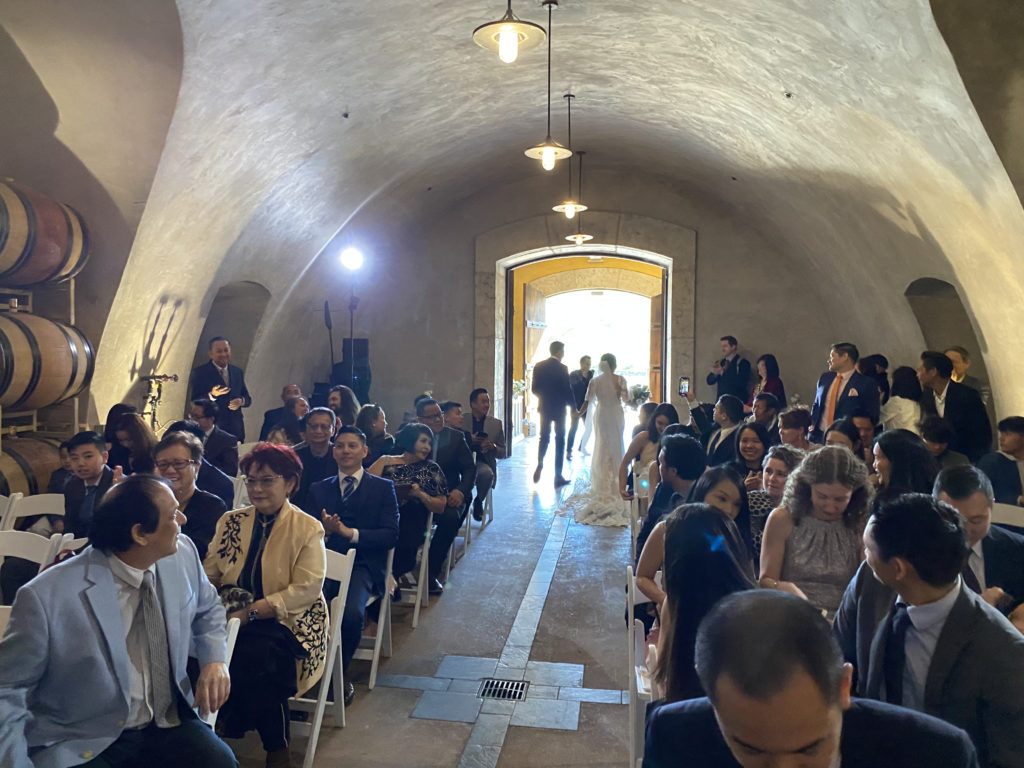 11. The wedding was intimate, elegant, romantic, and most important of all… my daughter was happy.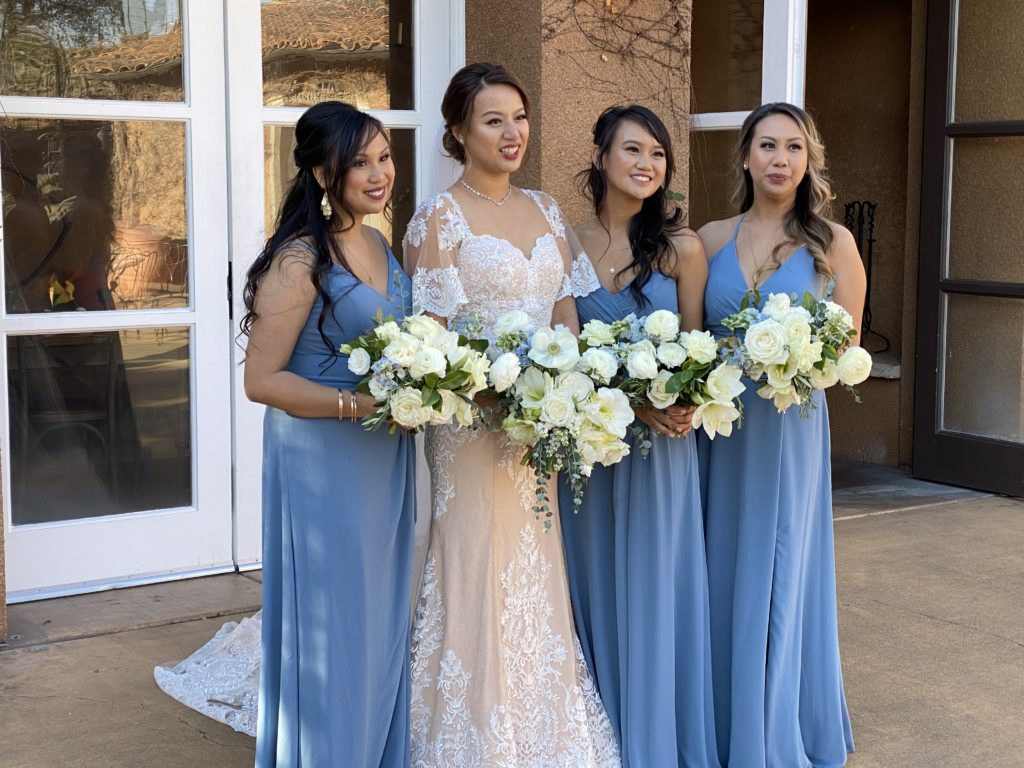 12. We were able to celebrate Oyen's birthday, simple, but nonetheless meaningful.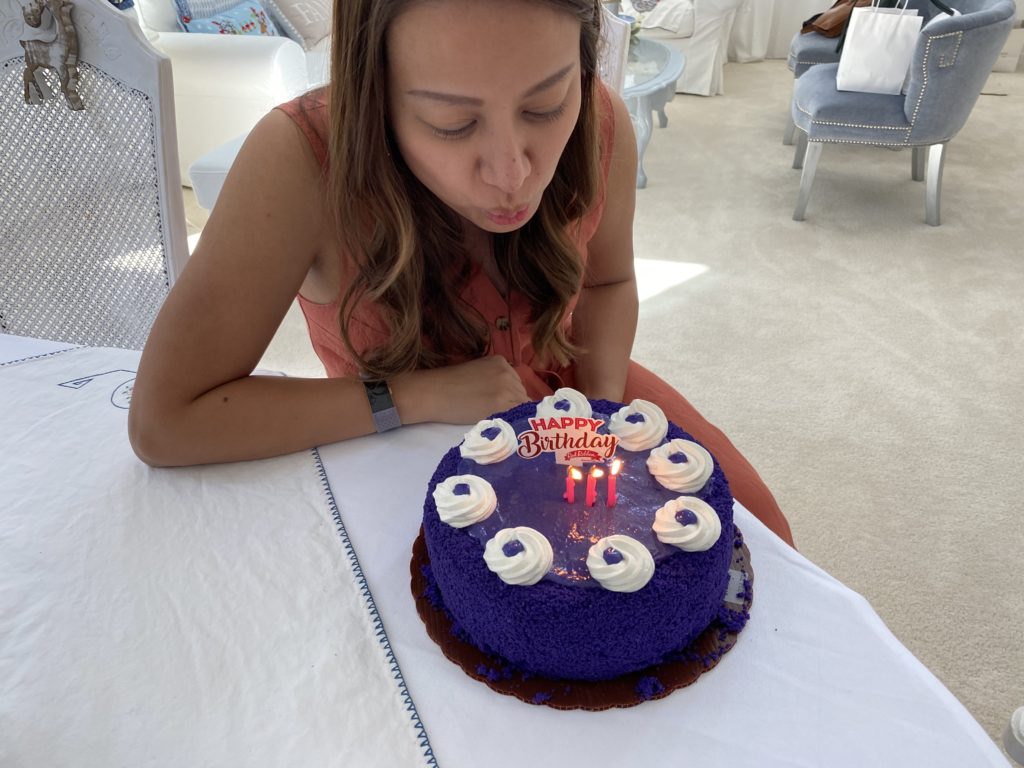 13. Derrick caught the last PAL flight to Manila on March 22, before the total lockdown and he remained safe and healthy while sheltering in place with his parents in San Juan.

14. Edmund spent his lockdown days keeping himself busy in the garden.
4/8/20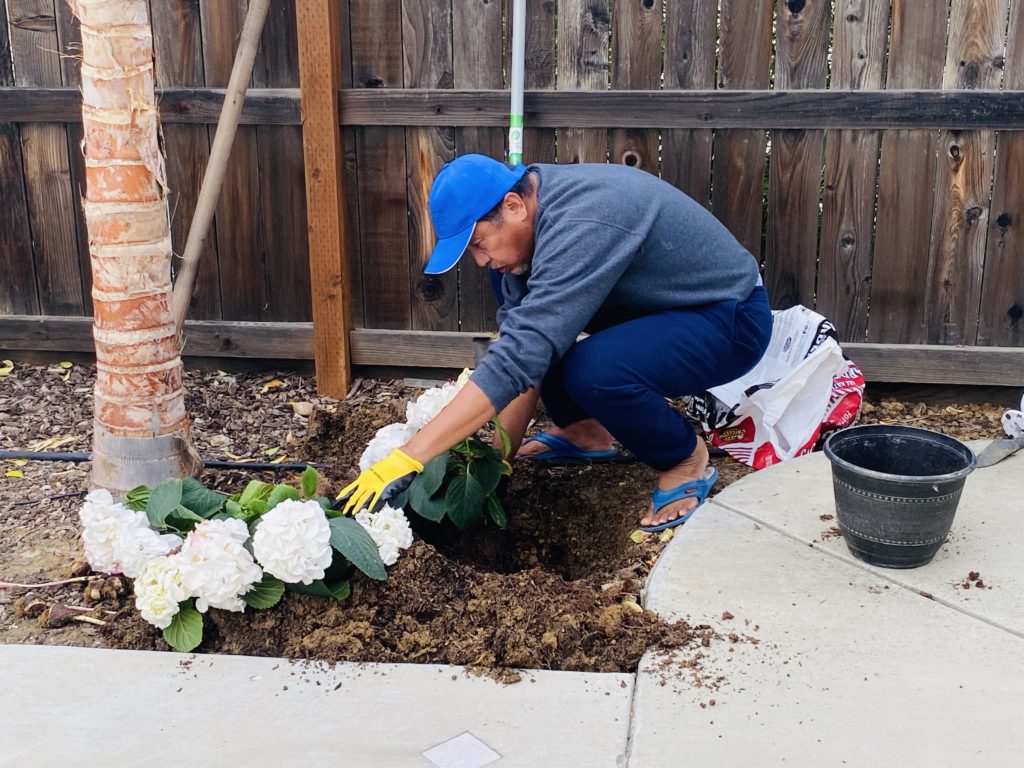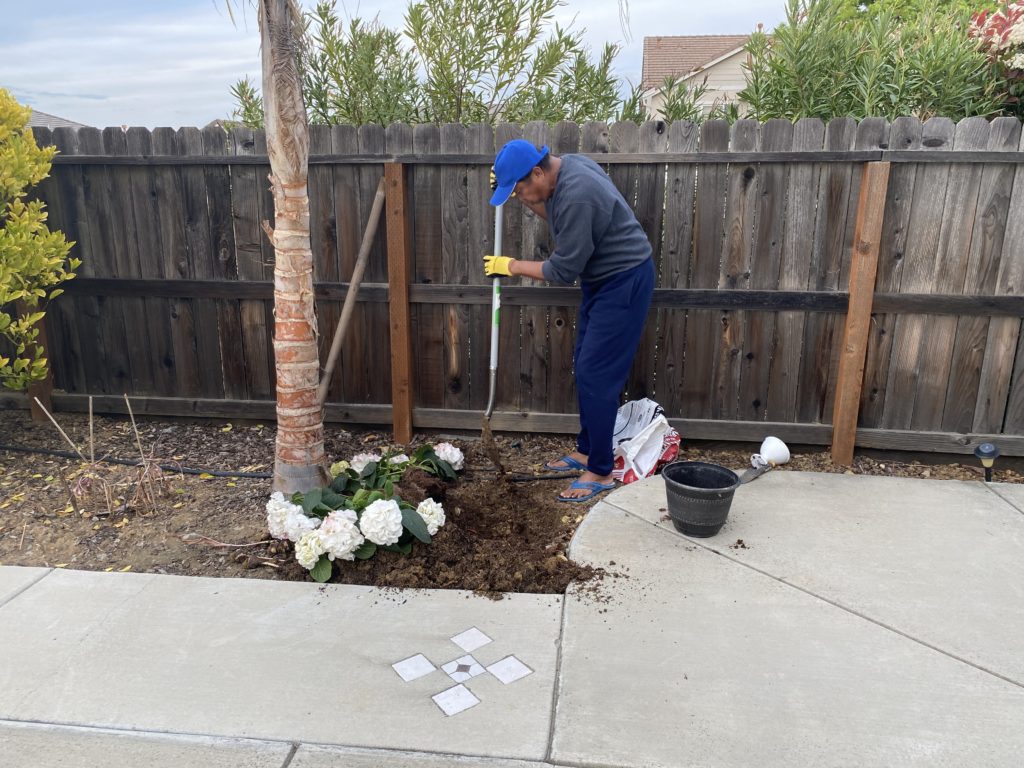 And a little golfing in the backyard. 4/11/20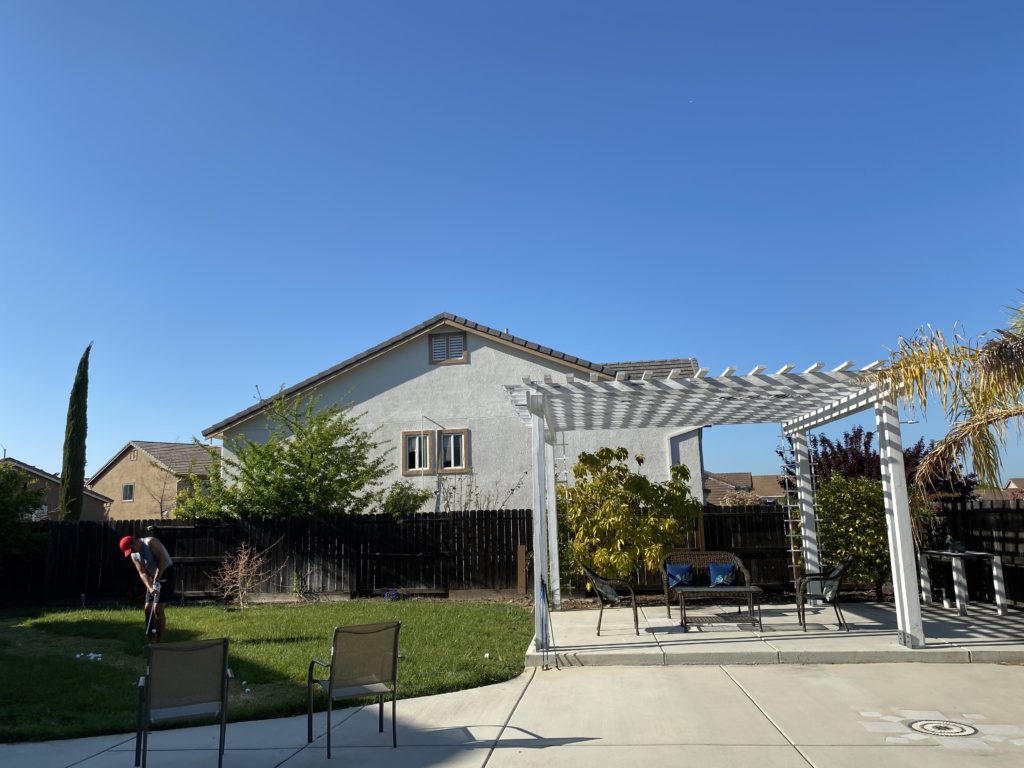 15. My daughter learned how to bake and spoiled her dad with freshly baked bread for breakfast. She also perfected my childhood favorite egg pie.4/5/20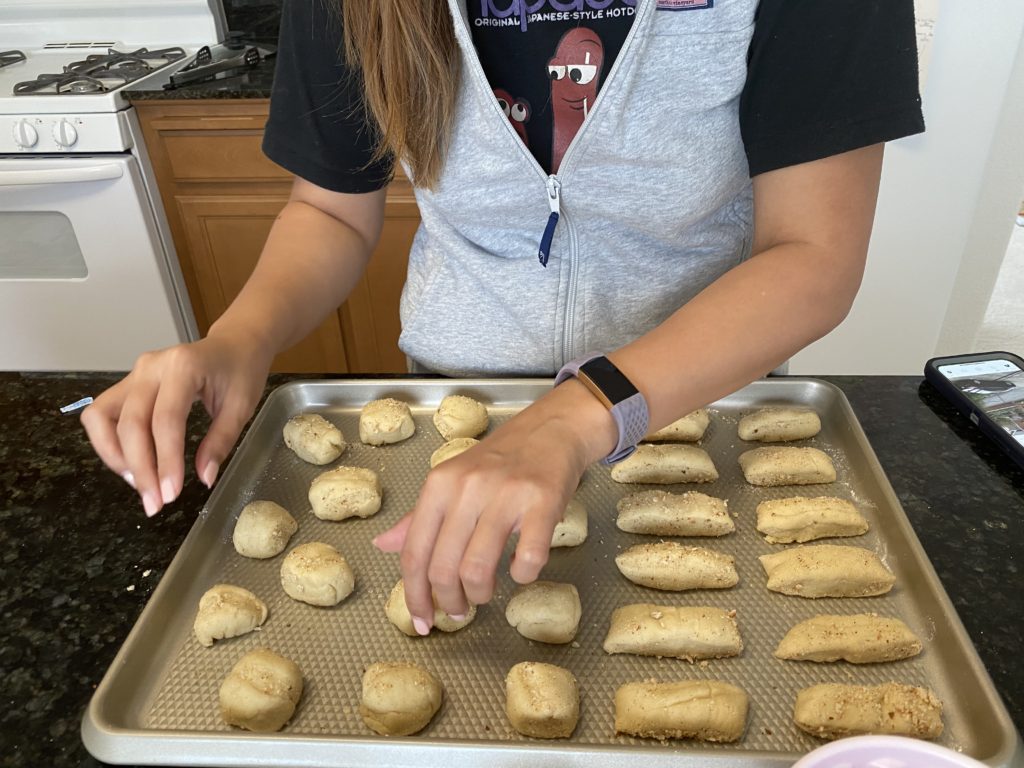 4/11/20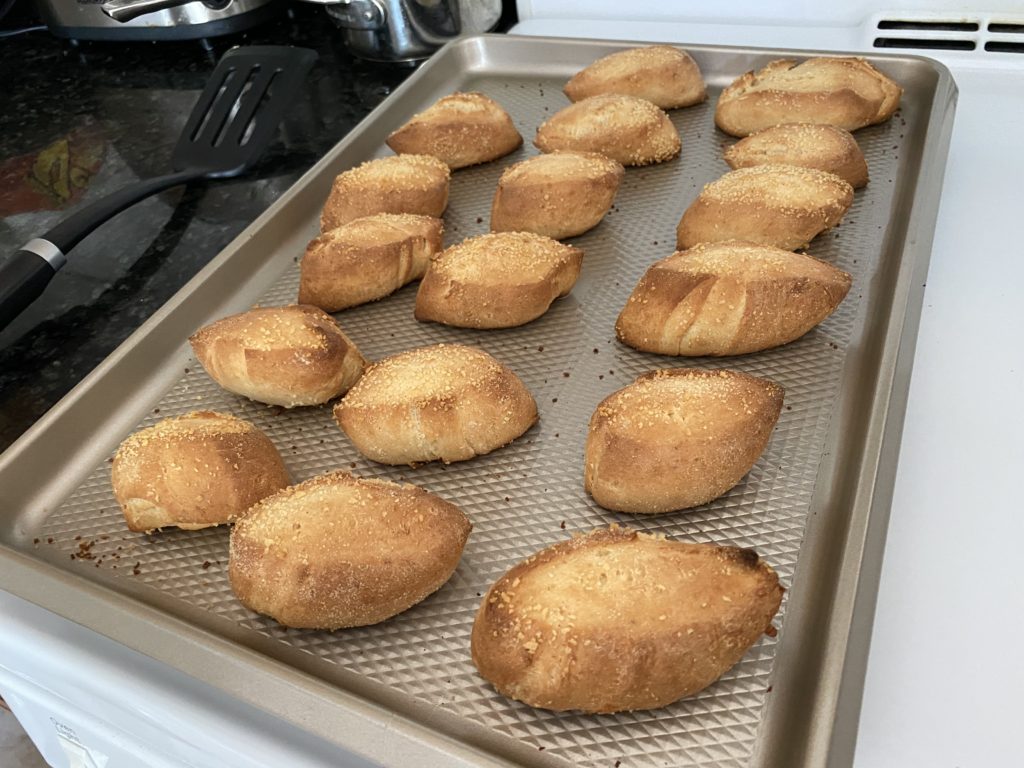 16. We enjoyed taking afternoon walks around the neighborhood and to the park.
4/2/20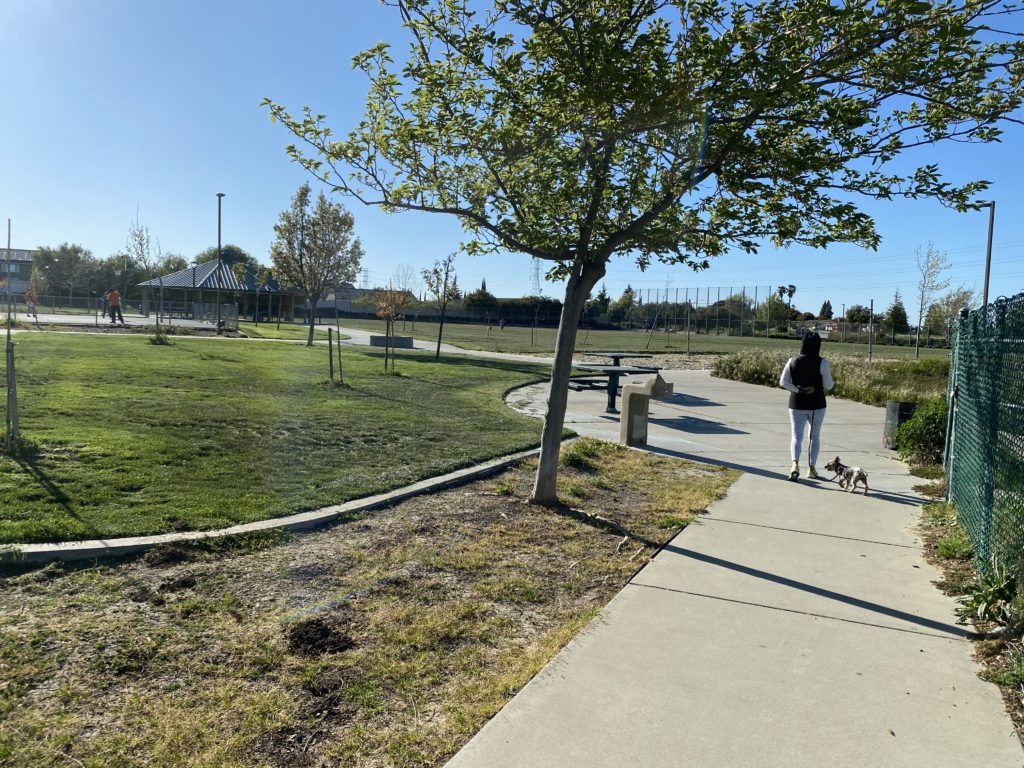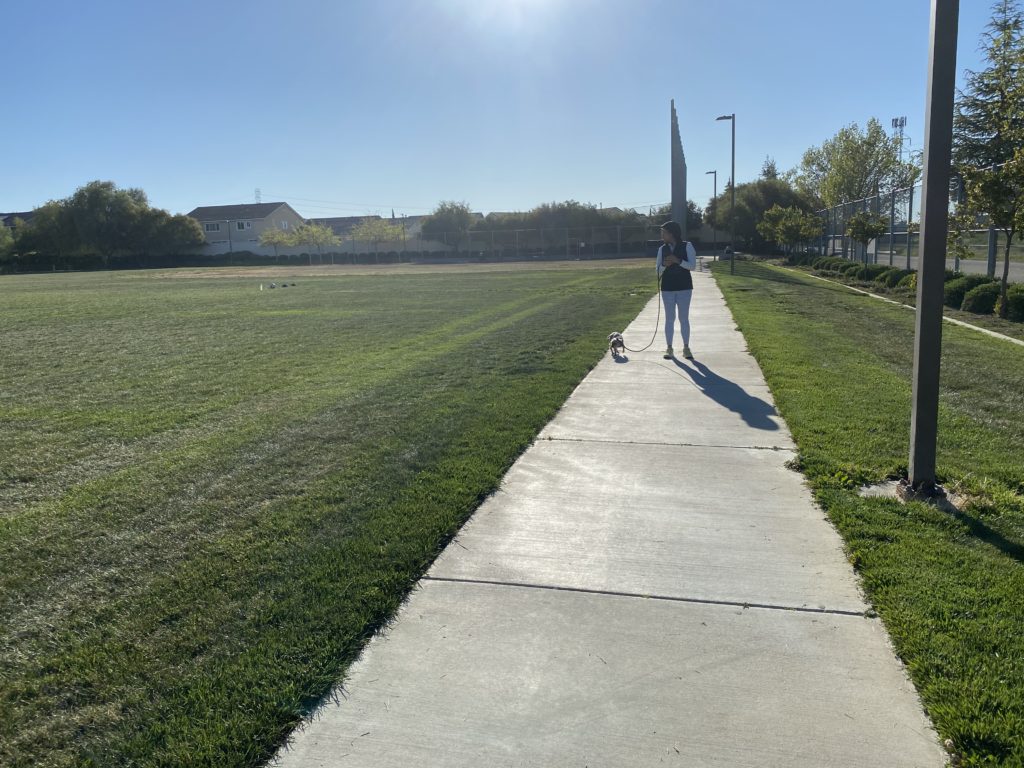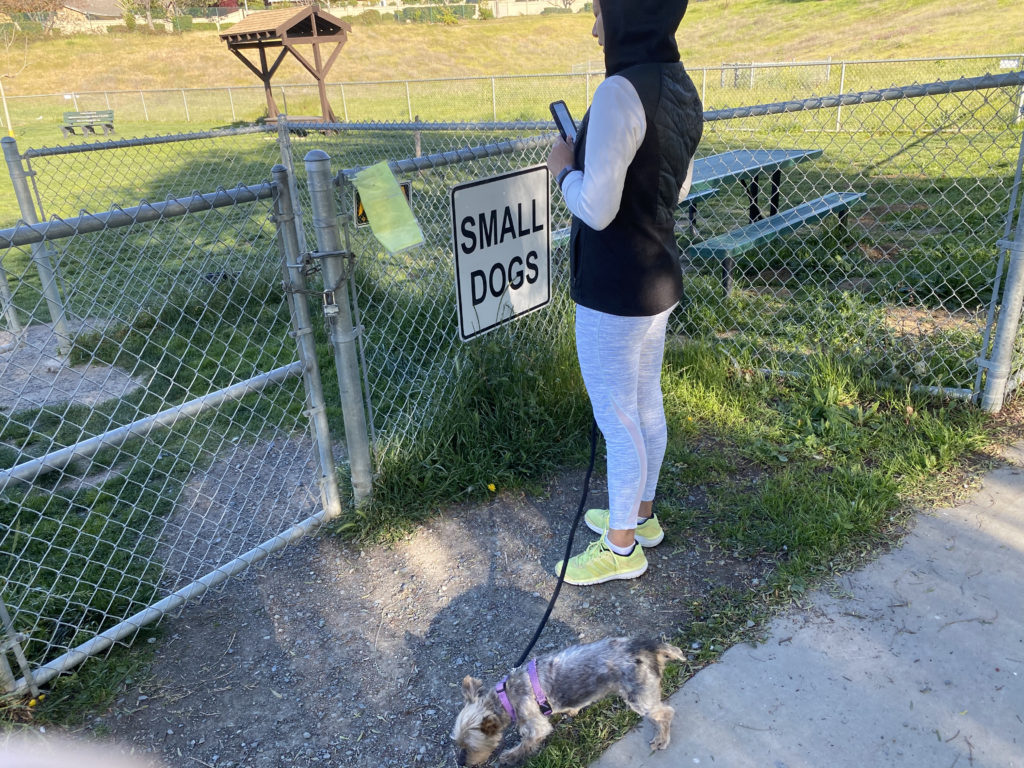 17. I spent my birthday in utmost simplicity. A cake from my daughter, pizza, an afternoon nap, and an hour in a small public park beside a river with the three people most important in my life.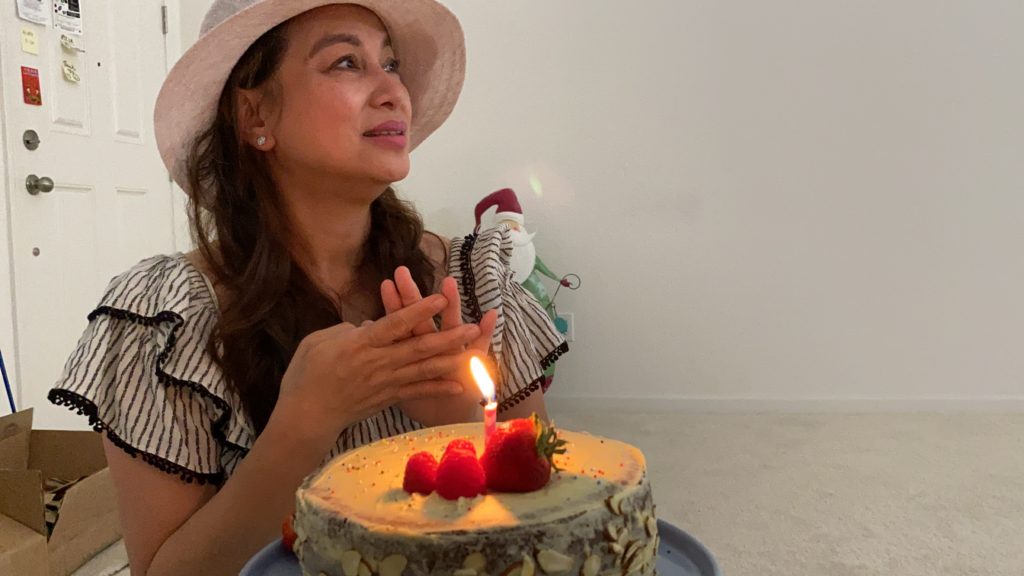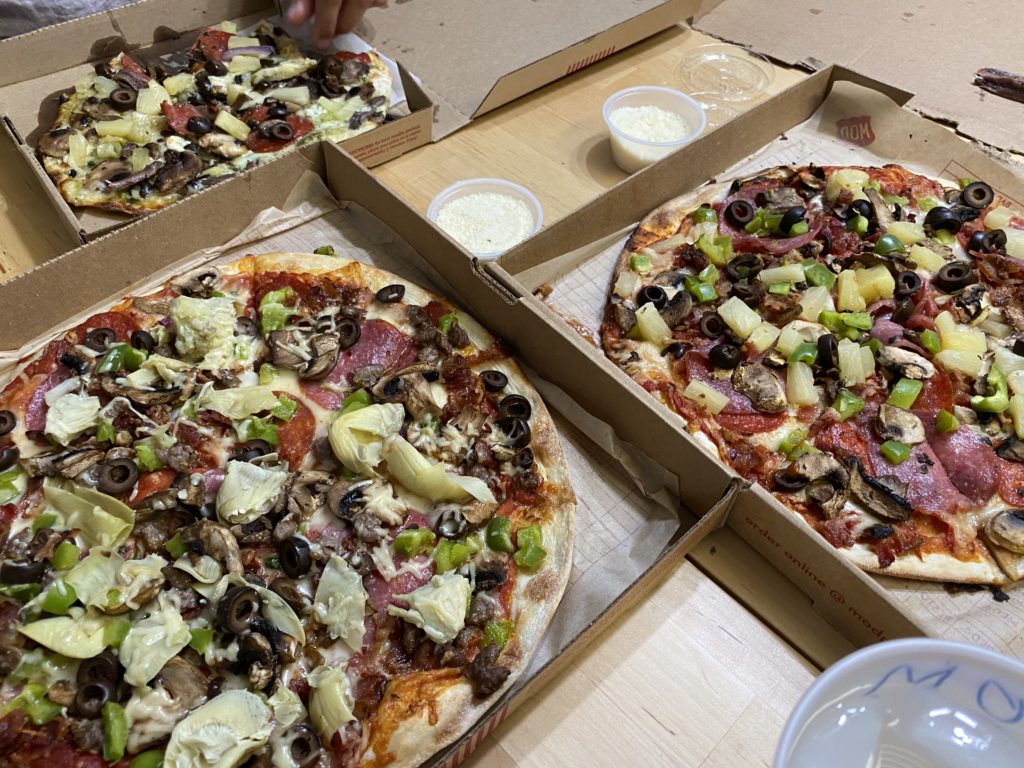 18. I enjoyed many hours, days, nights, seated on my favorite IKEA lounge chair watching CNN, KTV, HGTV. On the other hand, watching CNN in the midst of a pandemic made me depressed too. I worried about so many things.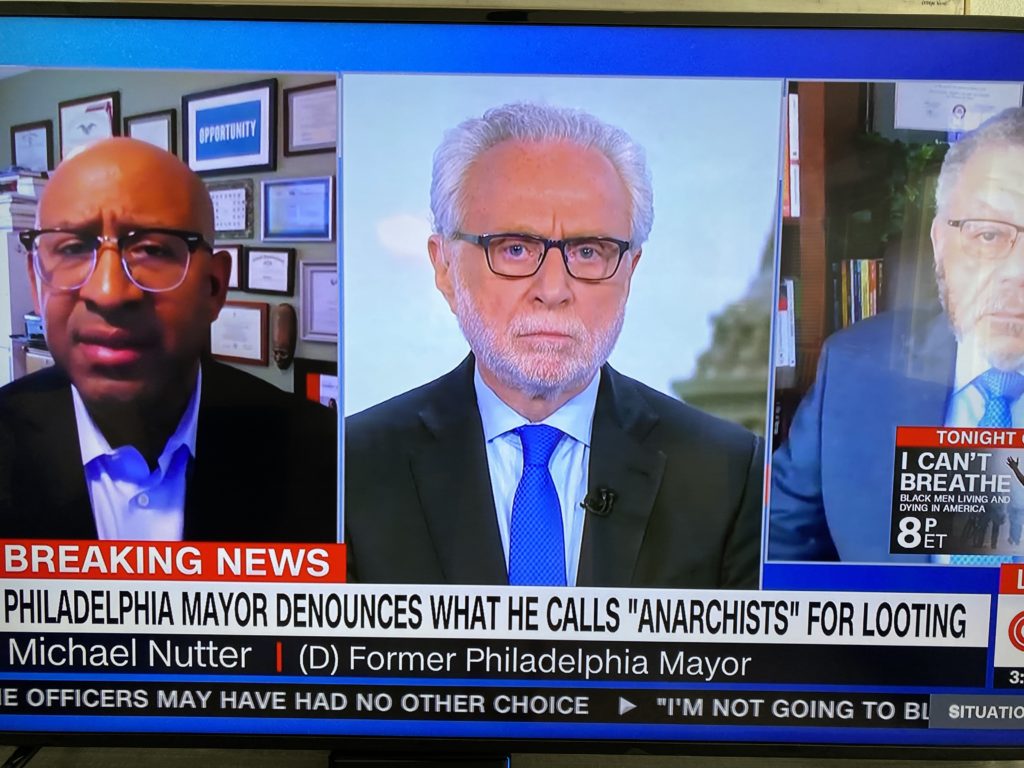 19. My kids borrowed Mochi from my sister during the lockdown and I came to love Mochi, dearly. When Oyen and Edmund left for Manila, I chose to continue living with Mochi and the two of us bonded together like twins and we became inseparable. She became my emotional support dog.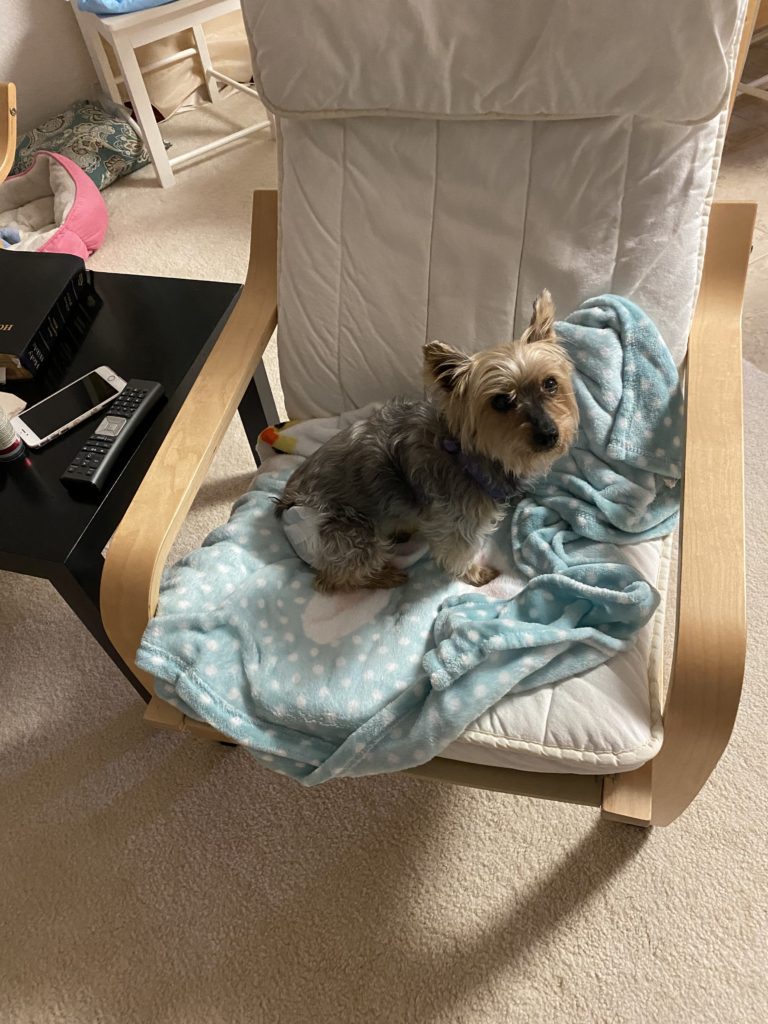 20. I enjoyed our first ever Tan siblings reunion. Usually, our reunions are with kids and grandchildren of my brothers but this was the first time it's just us.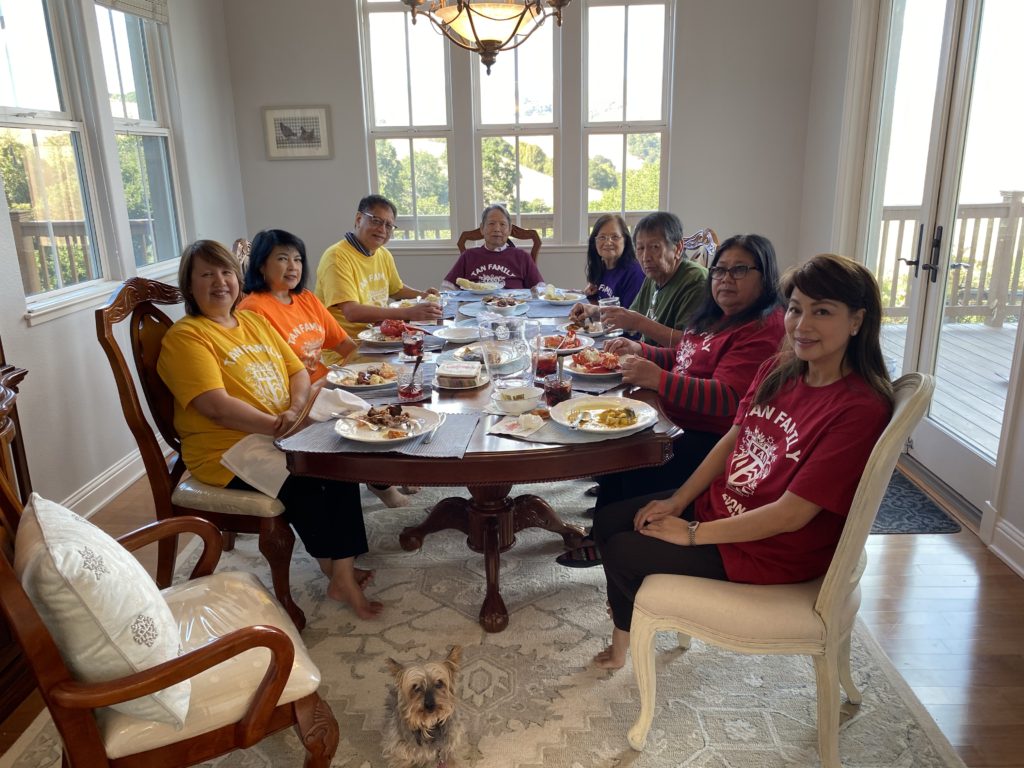 21. Edmund had his 4th hole in one. It was on the same par-3 hole in Southwoods that he hit a hole-in-one in February 2020. Par 3 is the shortest distance from the tee. There are people who have been playing golf for many years and haven't had a single hole in one. In the same manner, there are neophyte golfers who by luck hit hole-in-one.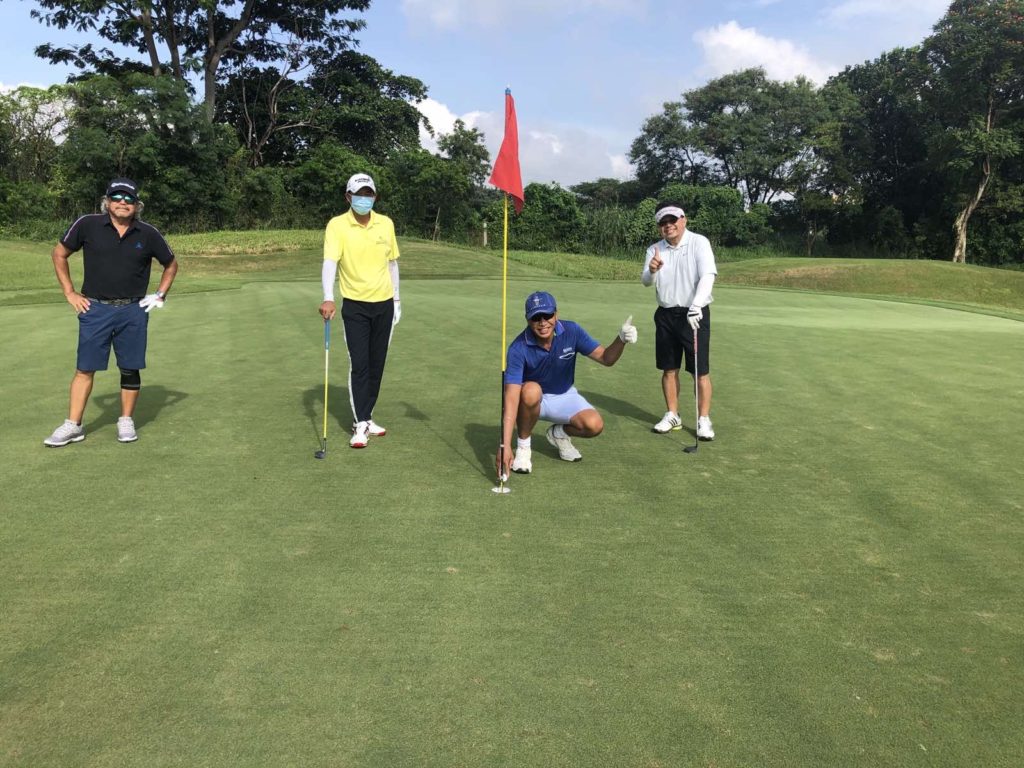 22. I got to spend time with my son. As my flight back to Manila came closer, I began to sense his sadness. He was always hugging me and telling me it's too fast naman daw. I've been around longer than I should and it was time for me to be in Manila but time spent with loved ones are always not enough. Be it a month or 6 months. A week before my trip, ay panay ang bilin ko sa kanya to get lots of sleep, take vitamin C, etc.
I like hanging out with Nyke, madali syang ayain. Kahit saan kami kumain, okay lang sa kanya, kahit sa tabi-tabi basta gusto ko, okay sa kanya.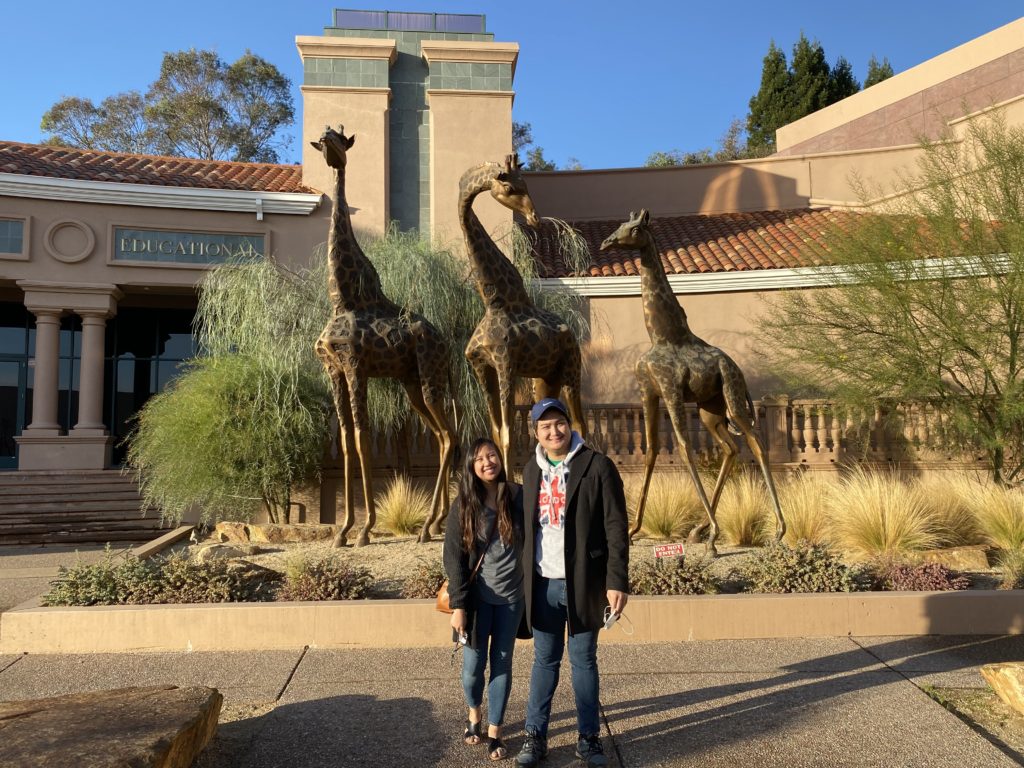 23. Reunited with a long-lost relative.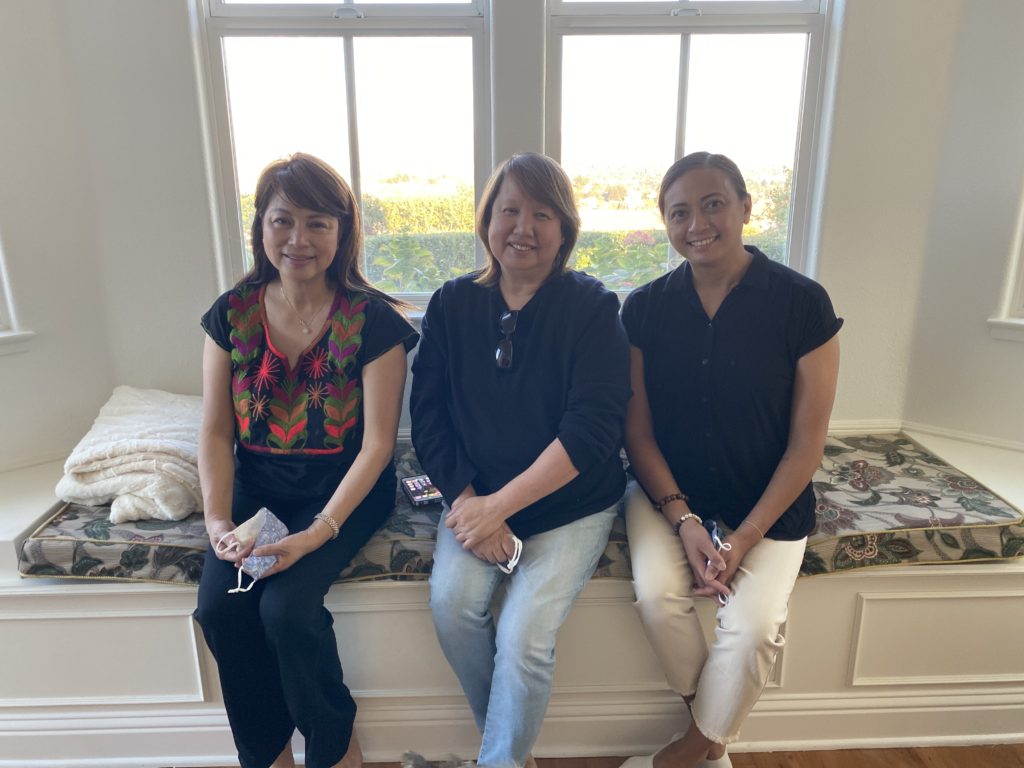 24. Edmund helped my sister turn her 42-year-old kitchen into a sparkling white, spanking new, and beautiful kitchen she and her family, and future grandchildren would enjoy for the next 42 years.
10/2/20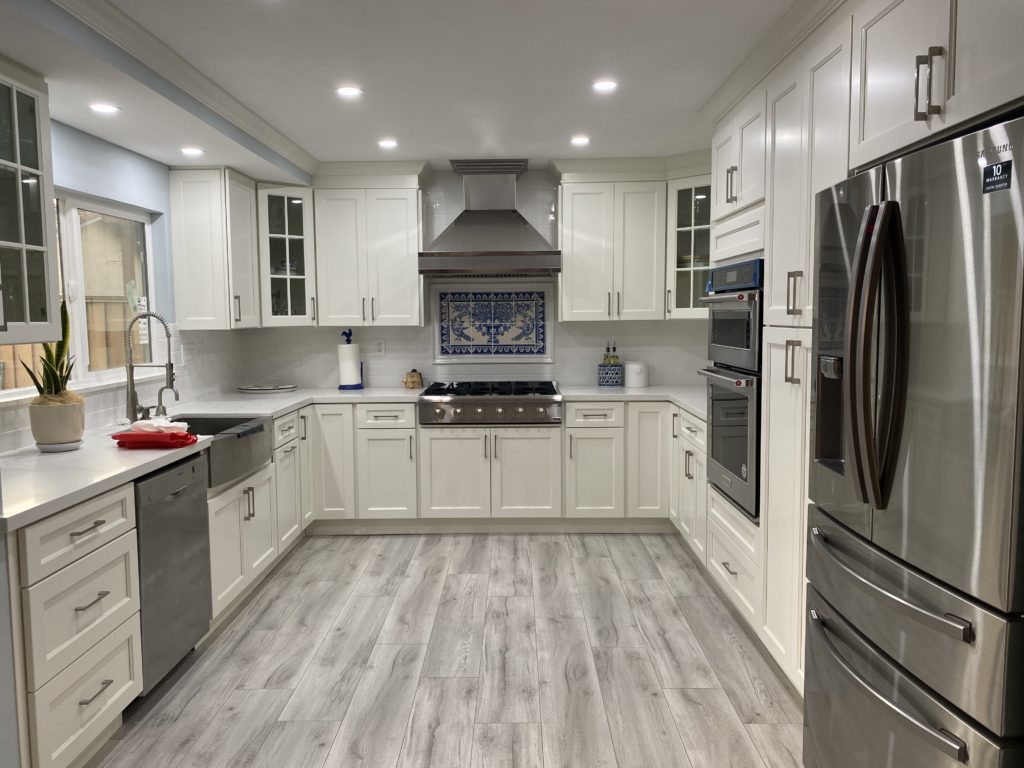 She doesn't want to cook in her new kitchen for fear of dirtying the ultra white subway tiles and quartz countertop.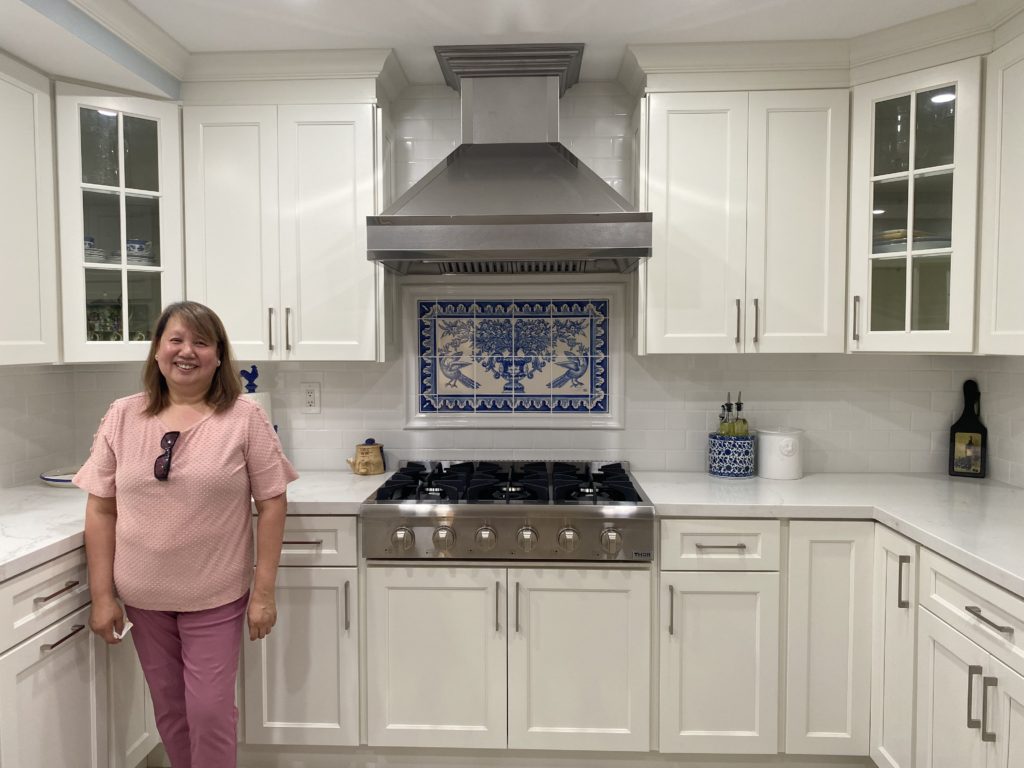 25. Spent a relaxing week in Las Vegas with Len and Bong. Went to several antique malls which I enjoyed so much.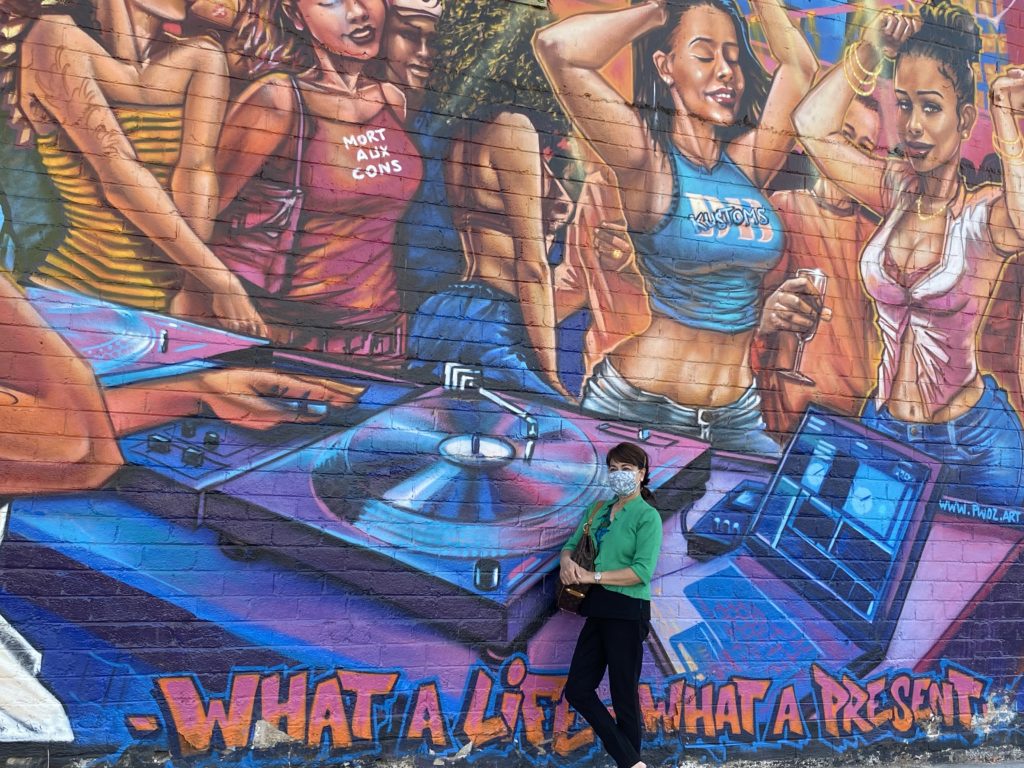 26. I spent Thanksgiving Day with Nyke and my sister's family.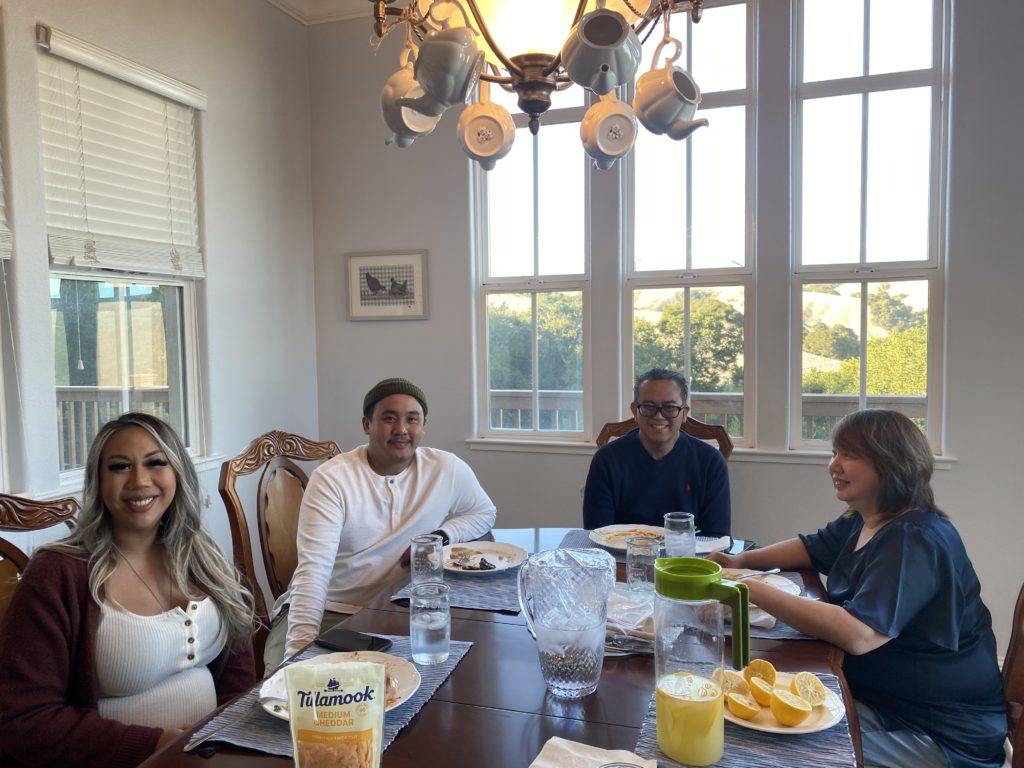 27. I arrived in Manila on Dec 2 covid-free.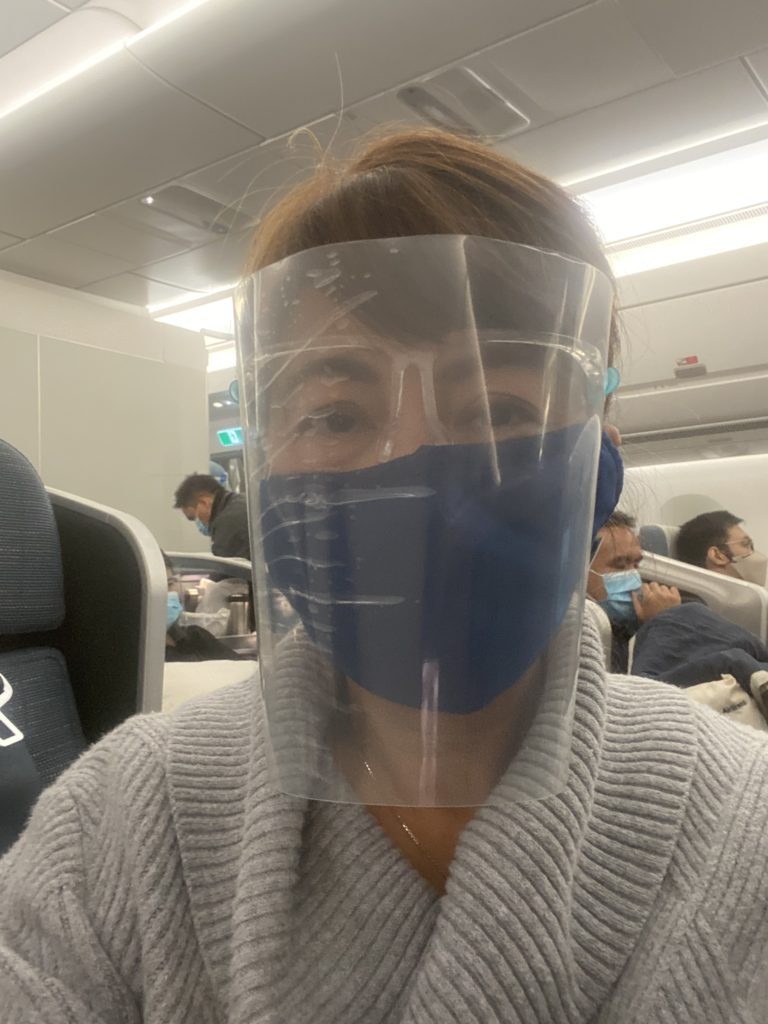 28. I spent most of my days holed up in our bedroom going to the office only once a week.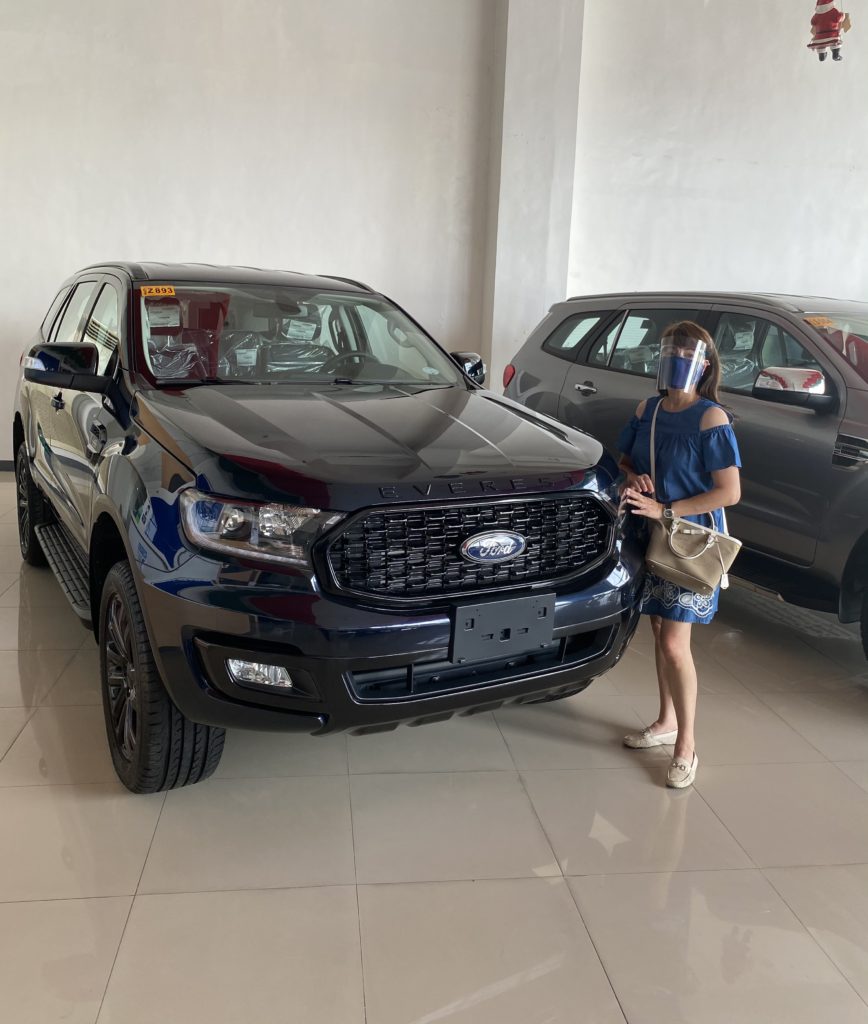 29. Edmund and I celebrated our wedding anniversary here in Manila with my daughter and Derrick.
We are always arguing about everything and anything and it's surprising we still choose to be together kahit gusto na naming magkalmutan minsan.

30. Spent a quiet Christmas at home, missing Yen and Nyke.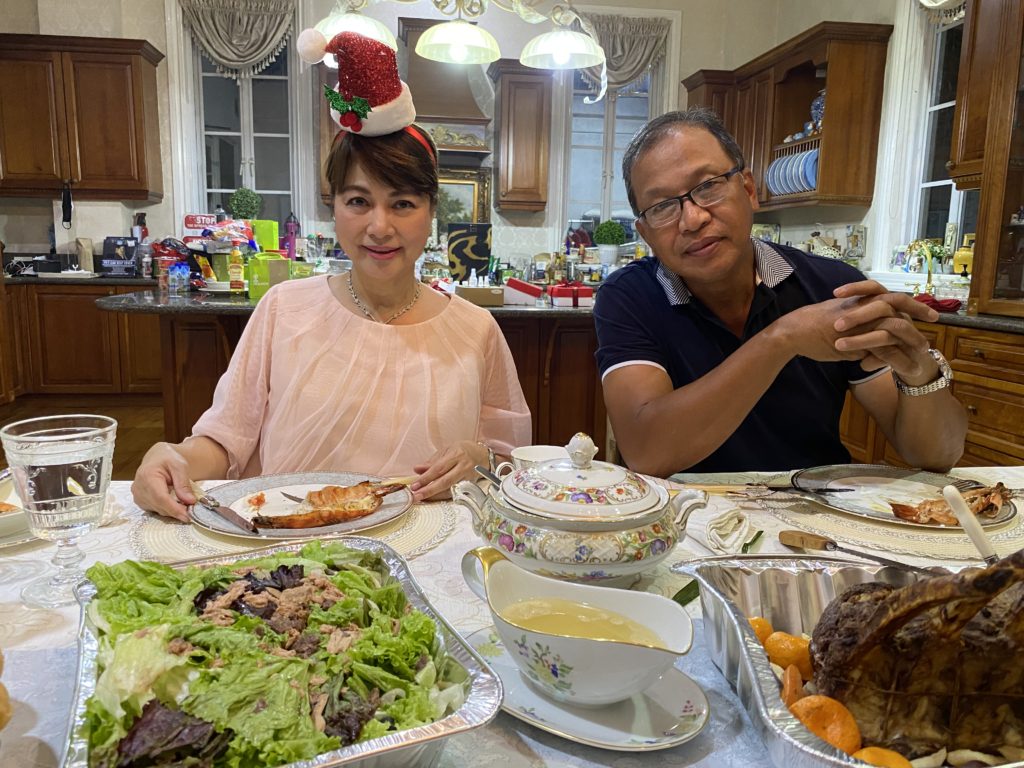 31. We had a fun holiday vacation in Baguio and welcomed the new year there.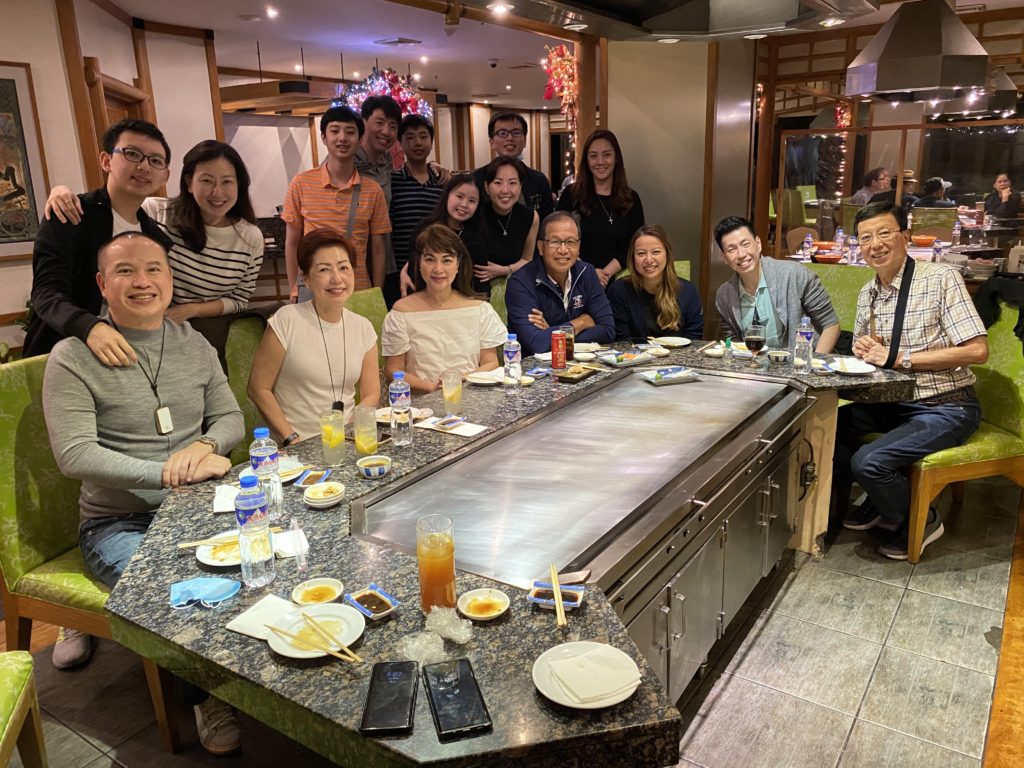 32.
There were times too when I cried after my husband made me inis, or when I was thinking of my son, or when I missed my parents, or when I couldn't help but worry about the future.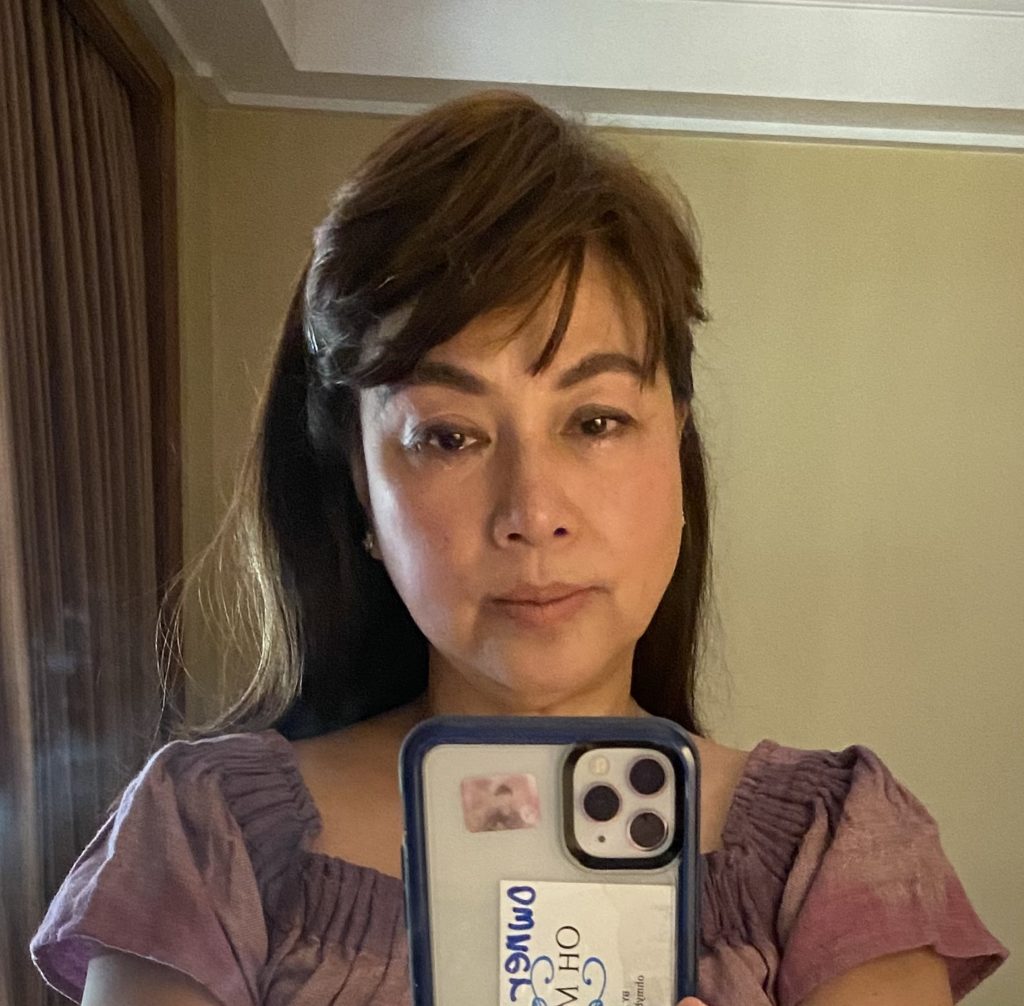 Oh, I almost forgot that I wrote a thank you note to God. I thanked him for his love, support, forgiveness, understanding, compassion. For saving us in times of need.