Derrick and Oyen were supposed to have his birthday celebration in La Union. His parents, siblings and respective families were vacationing there but he and Oyen had to back out and just stay home. Oyen ordered birthday misua, sushi bake, and some simple food for our mini dinner celebration.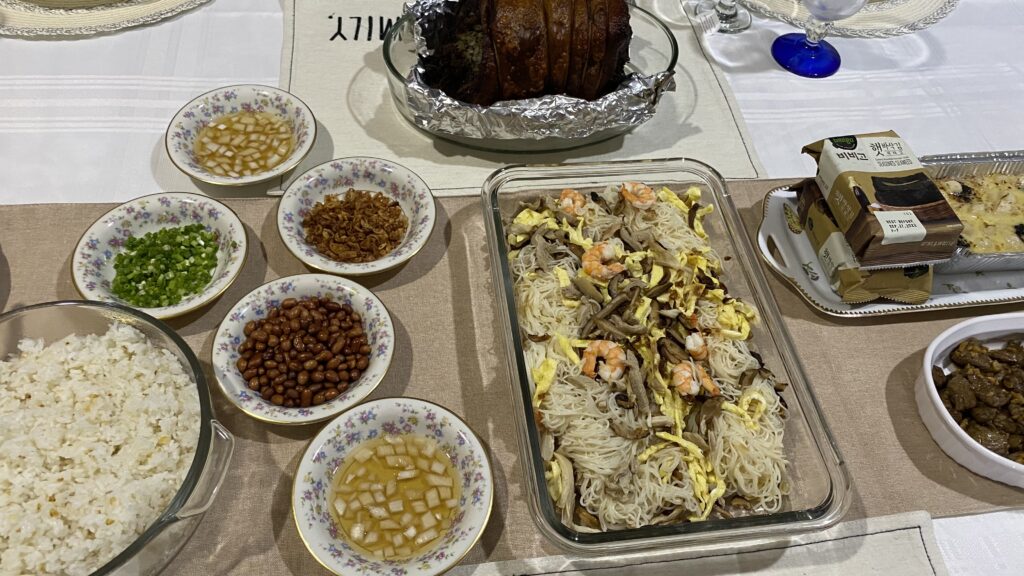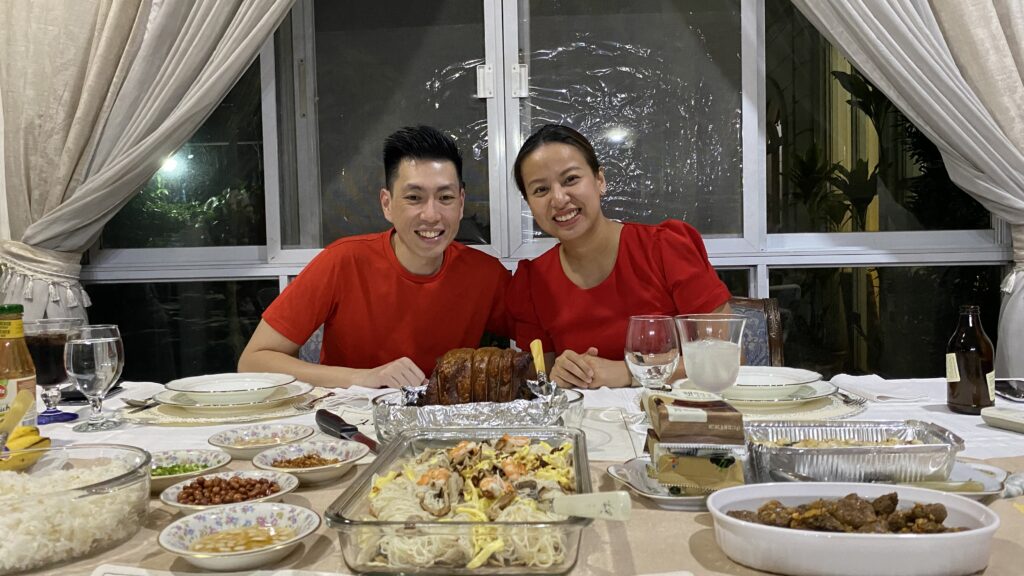 I had a tarpaulin designed and printed (thank you Kay-Anne of Makati Ford). I liked a painting by Adler Llagas on exhibit at Artablado in Robinsons Galleria but when I called to buy it, someone had already reserved it. I ordered a custom one from Adler in time for Derrick's birthday.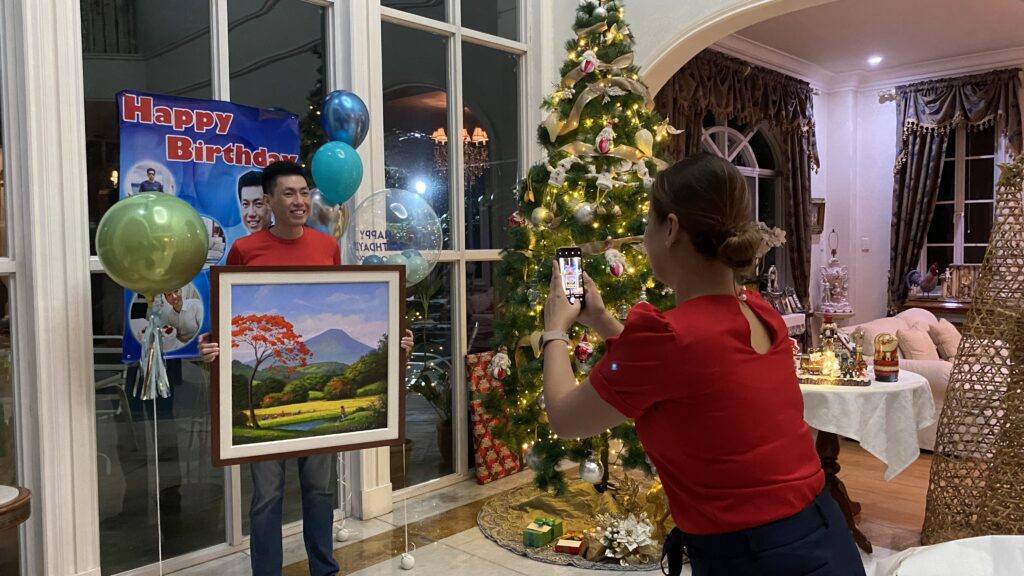 I can't believe he is 40. Nung 40 ako parang ang tanda ko na. Ngayon pag 40 parang ang bata pa.