Aug 26, 2021
Pandemic or no pandemic a birthday should not go un-celebrated!
Yen had this amazing balloons made for her favorite father in the world.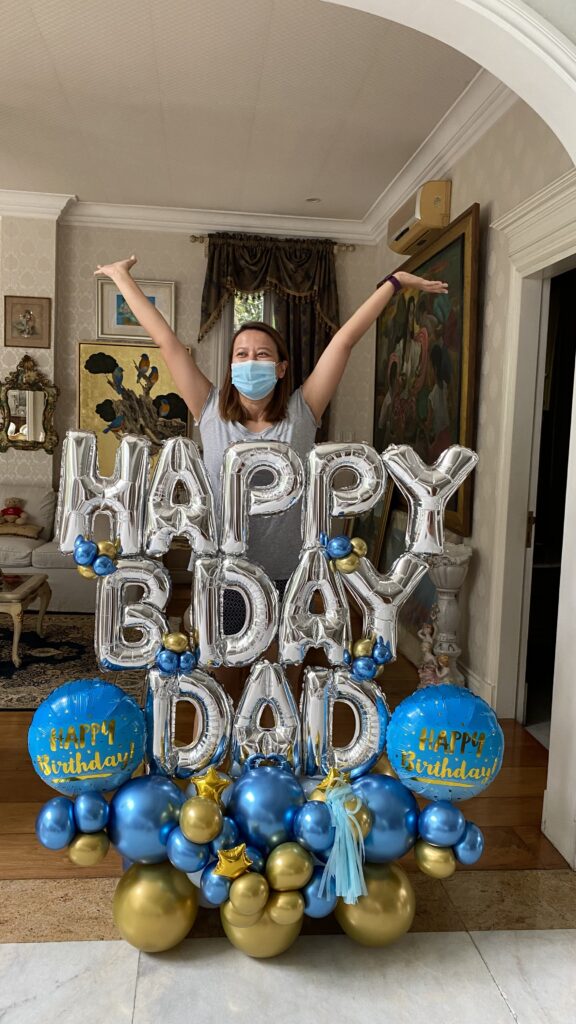 I set-up a makeshift dining room in our living room to change the scenery. Lagi na lang kami sa kitchen area kumakain.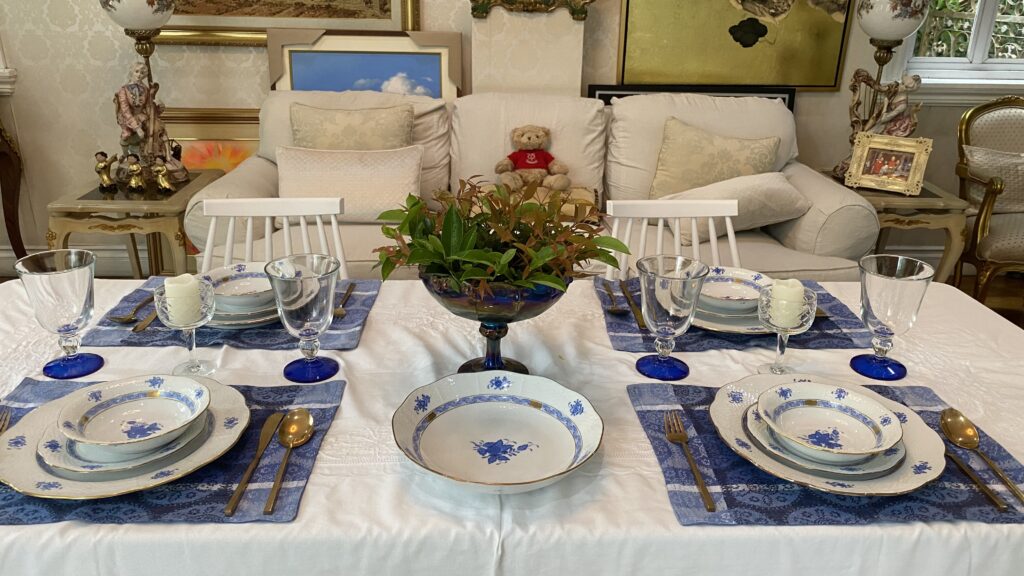 This round table has been feeling alone and lonely in the roof deck for 15 years.  It's from my parents' house in Binangonan and I had it refinished except that the varnisador didn't understand that I just wanted it refinished with natural stain.  Not dark like this.
We're using it today as a mini-buffet table.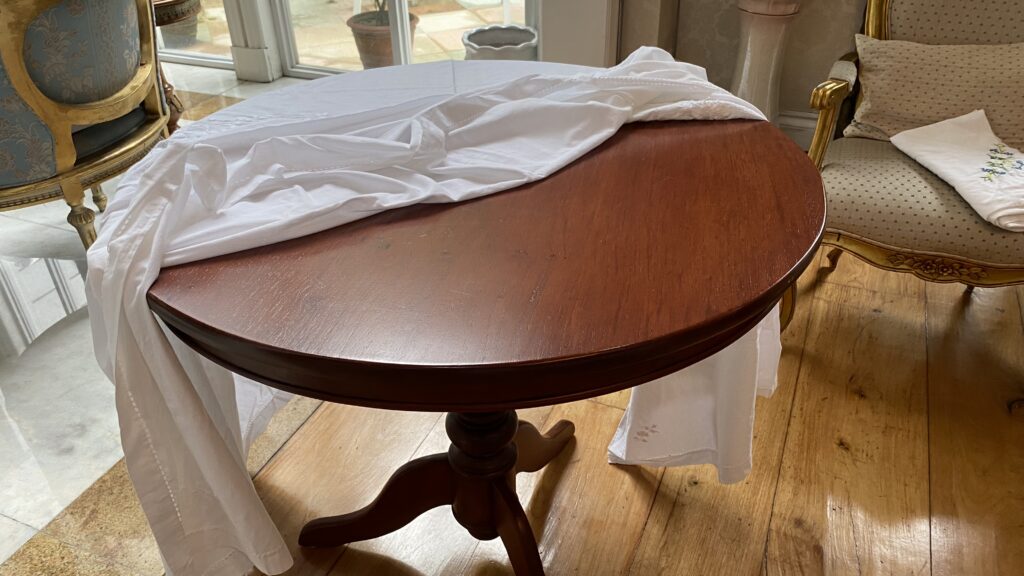 Our center piece is all dahon from the garden.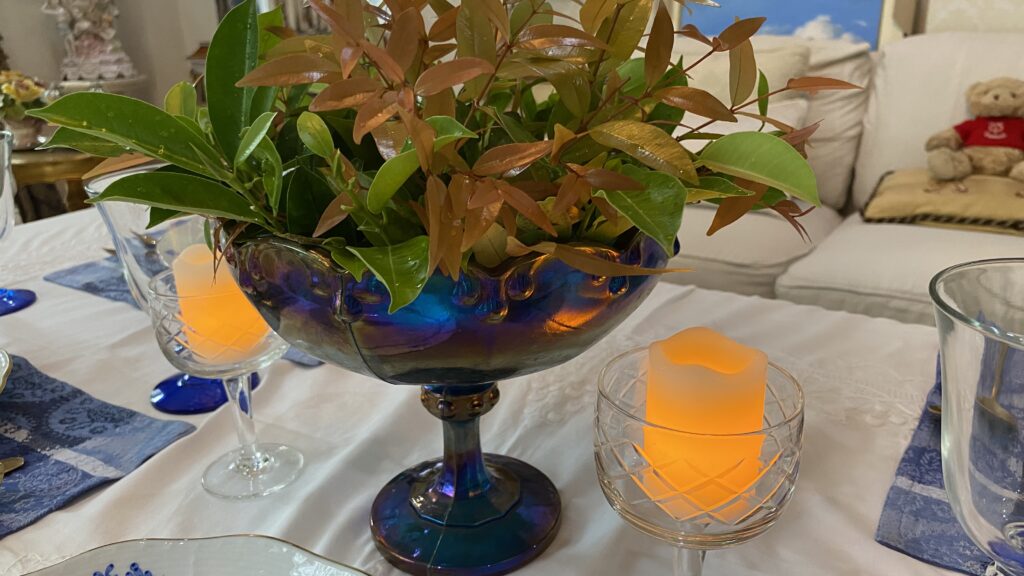 It's dark in this area and I am particularly disappointed at how dark and yellow the chandelier lights are.  Medyo nakakahilo. Time to replace the bulbs with brighter lights.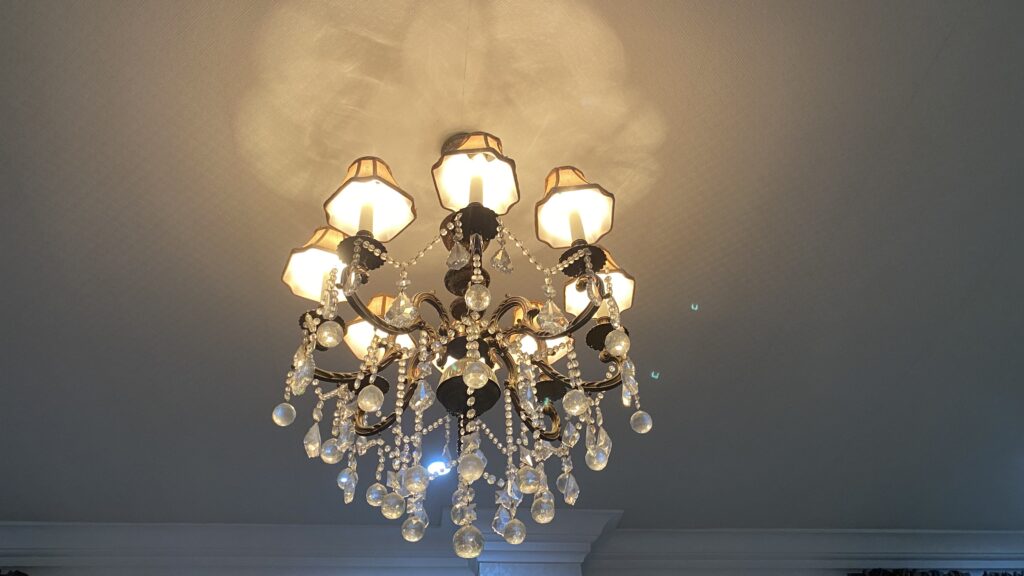 Our food for tonight is Chinese food.   I have been avoiding made in China products as much as possible, but not Chinese food.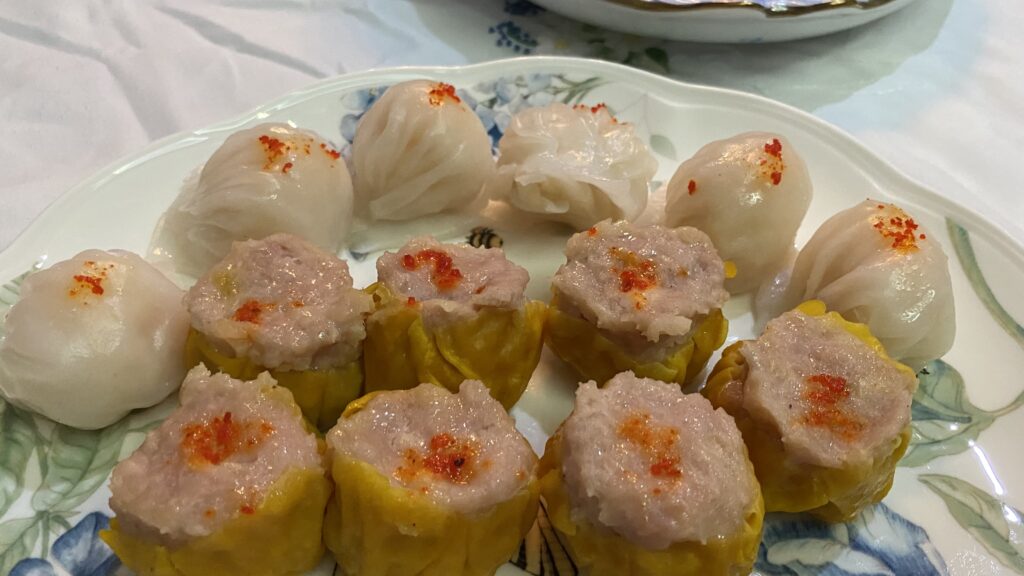 We're using my Herend set I bought from Budapest in 2015.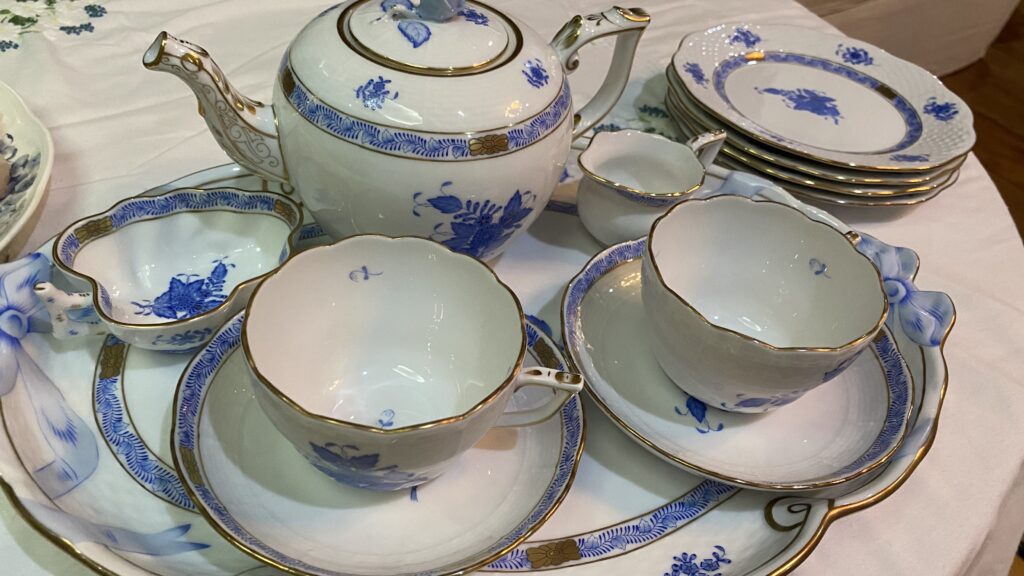 I ordered one whole Peking duck.  Next time I will hire tiga slice.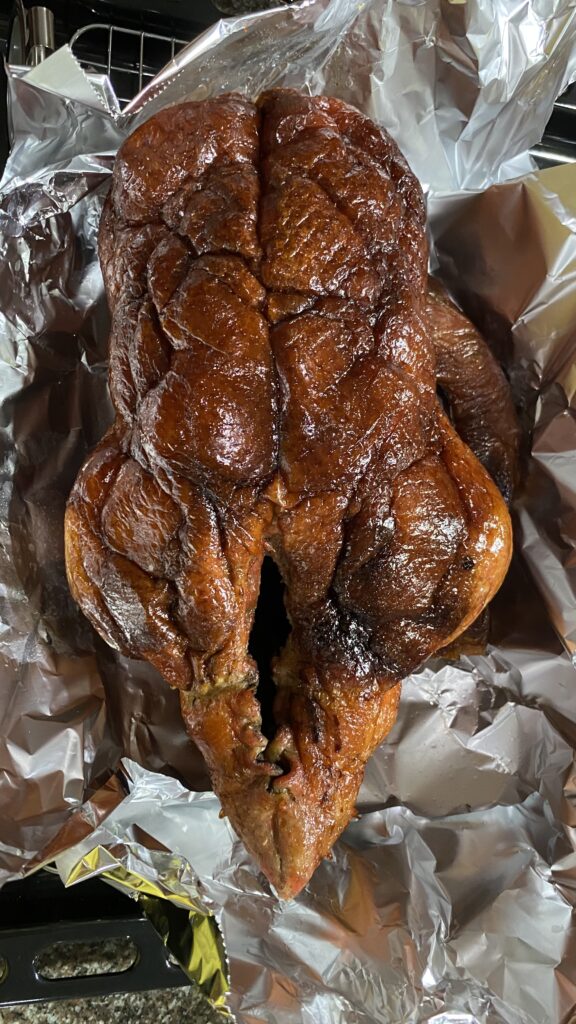 Some noodles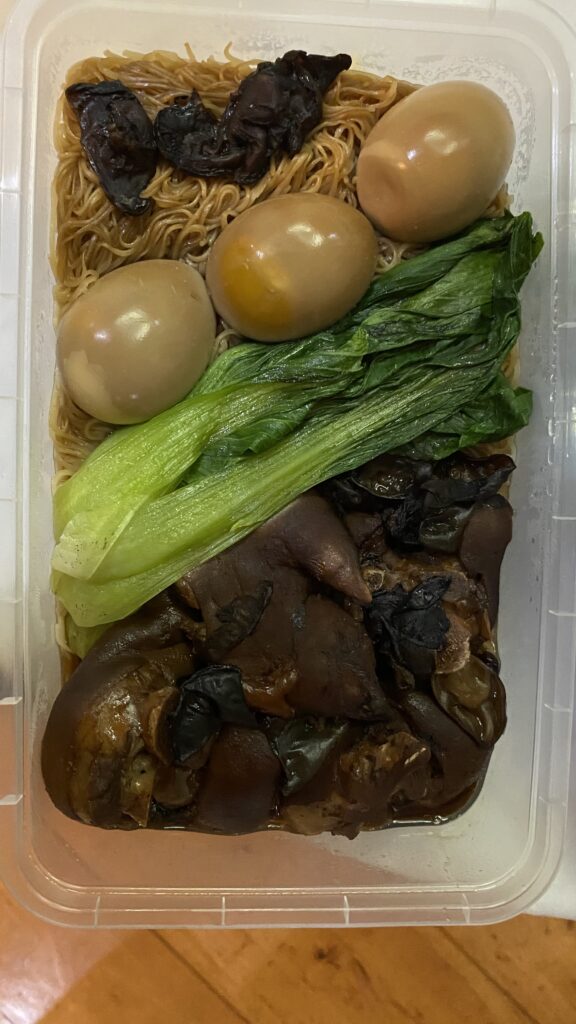 Steamed Lapu-lapu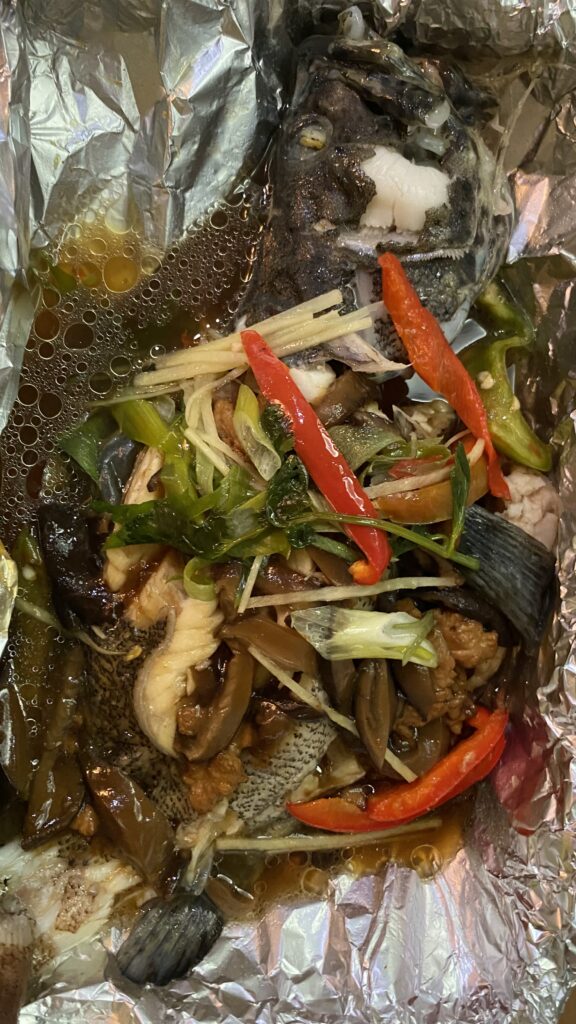 The duck's long neck, head, and beak were nakaka-kilabot.   I threw them away.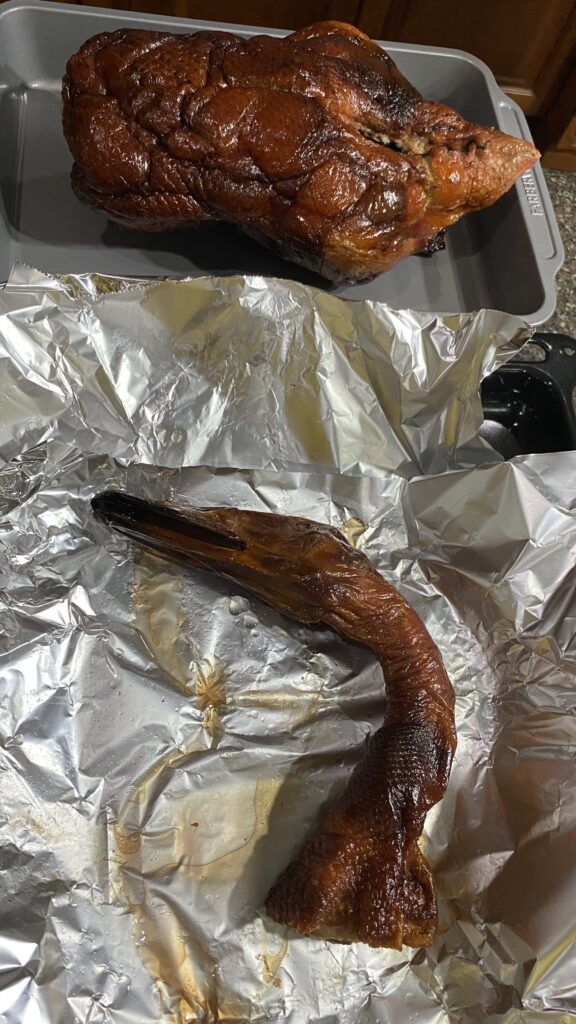 Happy birthday to my boyfriend of 6.5 years and husband since Magellan time.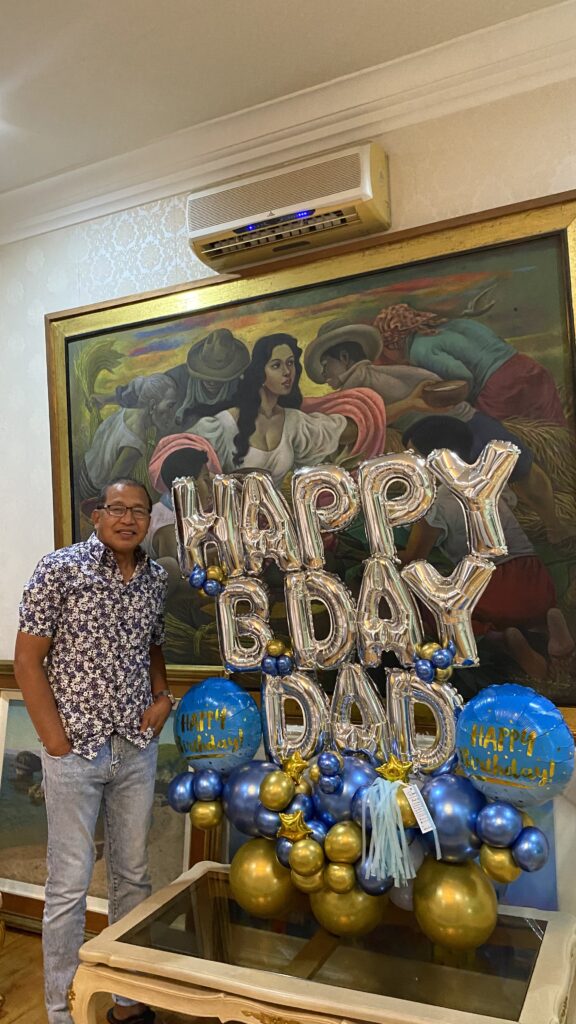 Edmund need not stomach in during photos nor cover his stomach with a throw pillow.  His abdomen fat is under control.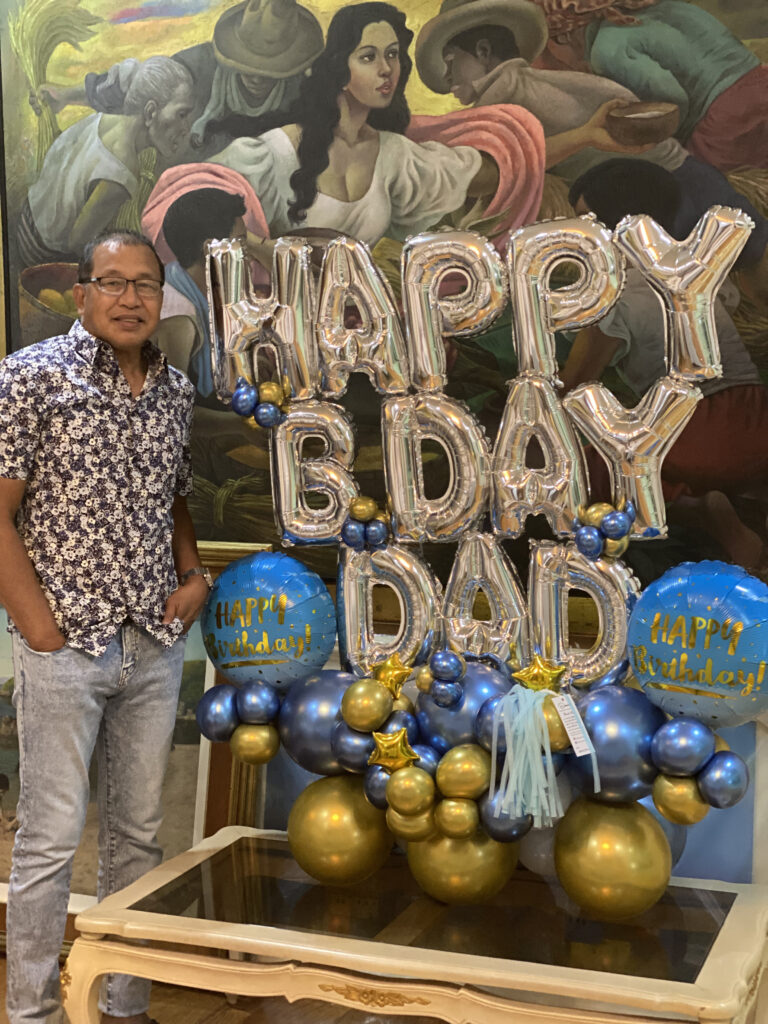 A female acquaintance of mine told me a few weeks ago that I have a perfect marriage.  I think she only based her perception from the photos she sees on Oh my buhay.  Nanay ko po,  is there such a thing?  She mispronounced  the word imperfect.  We have a perfectly imperfect marriage.  We go to bed with unsettled issues and wake up feeling inis with each other.   As we get older the more we become impatient with one another.  We never yelled at each other before but now we always do.   When we pose for photos, we smile.  We don't take selfies in the middle of our fights kasi ang pangit naman ng mukha namin pag nagsisigaw kami ano at nagbabatuhan ng tsinelas.   Kailangan kalmado muna bago mag-picture kung hindi mukhang bruha ako.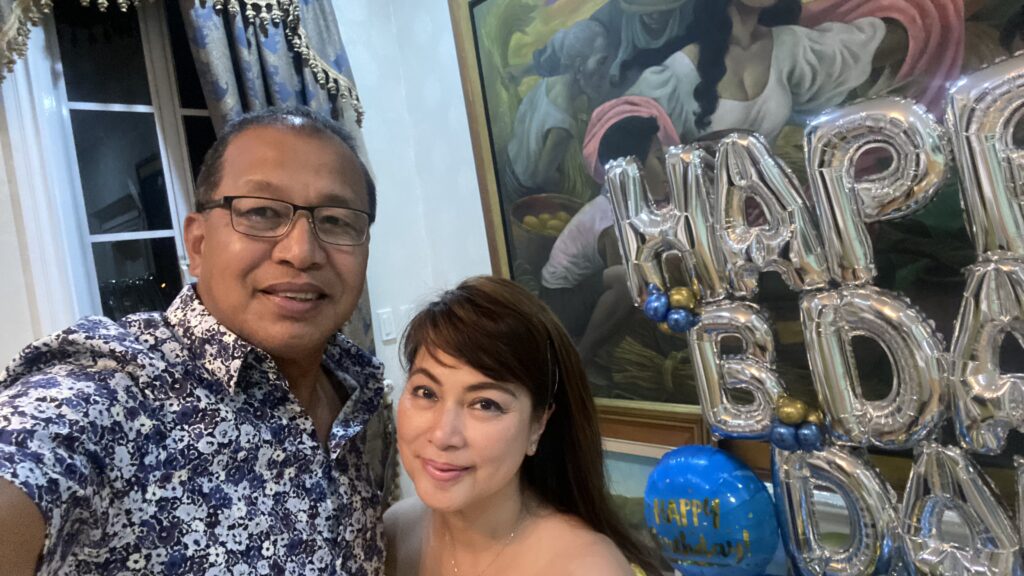 A male friend of mine is missing my posts pag-nag-aaway kami ni Mr. Yee.  Ang problema kasi, tumatanda na ako ngayon, makakalimutin na ako, ang bagal ko ng magkwento.  I am so forgetful.  By the time I would update my ohmybuhay posts, nalimutan ko na kung bakit kami nag-away.  Or even if I still remember, it drains my dwindling energy by mere writing about it and recalling what made me inis.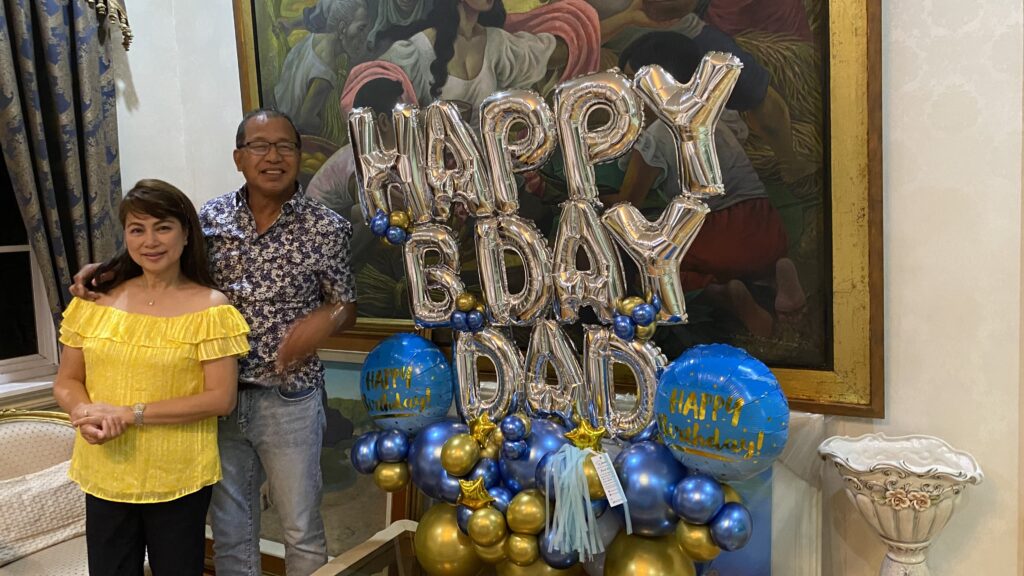 I found this Peking duck from a Facebook commercial or Instagram.  Ang daming  nagtitinda ng food.   I hope this tastes like real Peking duck and not Pekeng duck.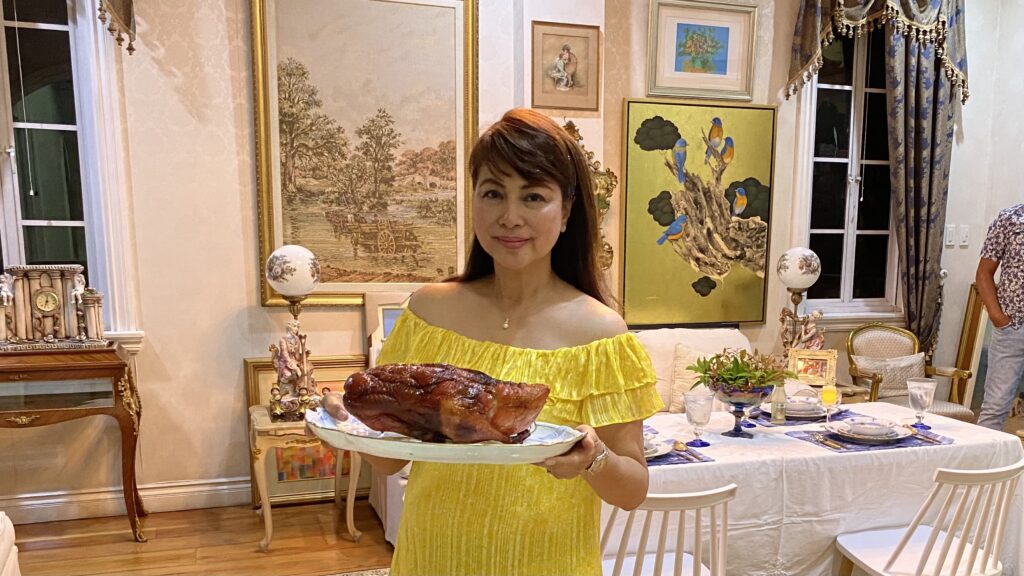 A happy birthday, a happy birthday, a happy birthday (I am singing). I wish you 25 more years of active and competitive golfing.