Last night I was looking for a local news channel on YouTube when I came across a video clips compilation of Pres. Duterte's old public speeches showing him calling people and countries names.
There was one clip that's memorable to me. His speech in Beijing on October 20, 2016. I was there in the audience. I wasn't seen on the camera but I was there seated in the audience with my colleagues from the Philippines, Inc.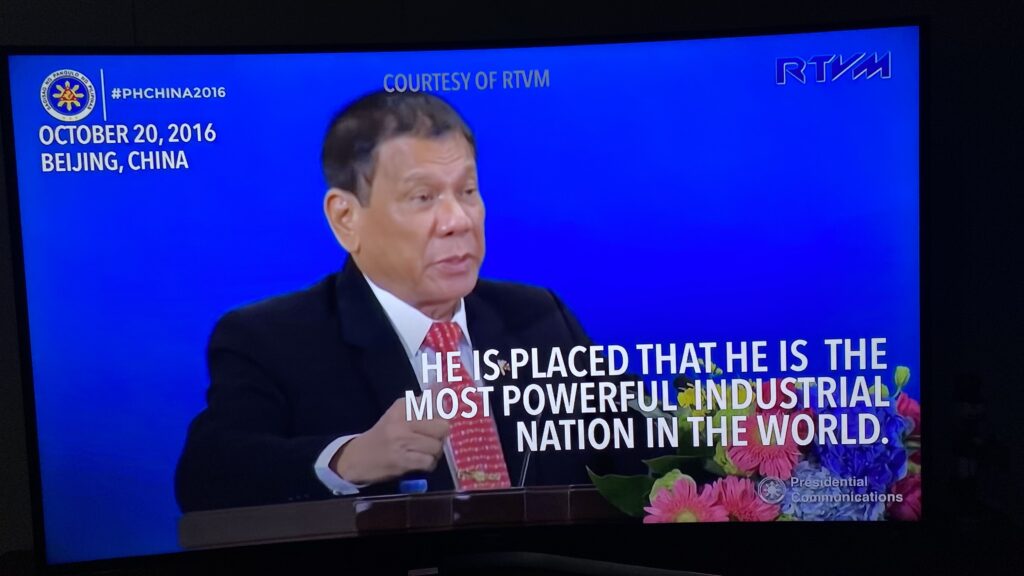 It was my first time to watch him in person speak in public and it was evident how much he hated America. Tila na-hold yata sya sa port of entry, from his own kwento.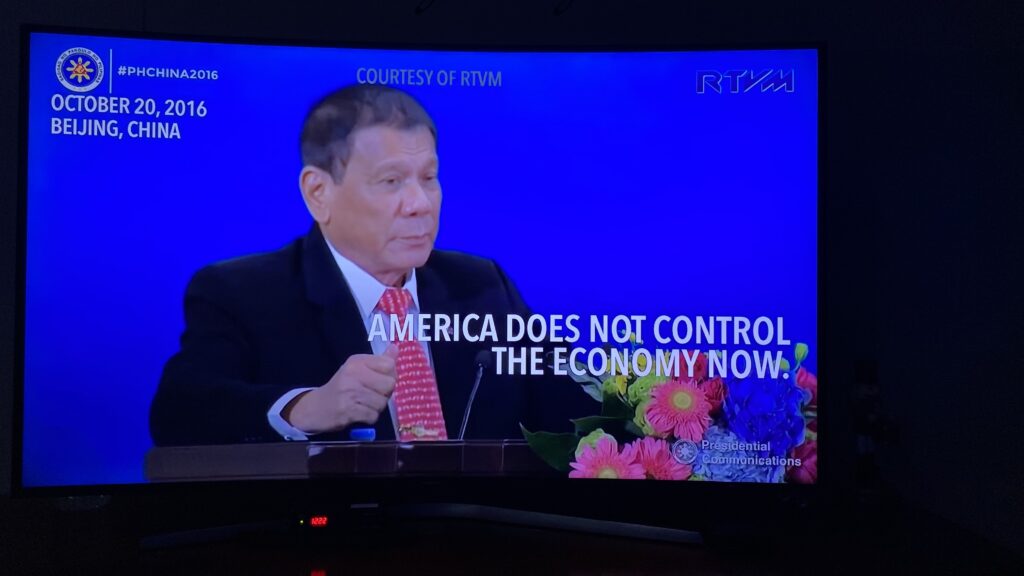 During his speech, he mentioned the US's utang from China and he volunteered or applied to be the debt collector.