We Filipinos have the propensity to be vague and expect every one to understand us. I was born here, studied here, grew up and grew old here so I must be immune to this but surprisingly I am not sometimes. This past few days I suffered enough ambiguity from people around me.
I was stepping out of Makati Ford's showroom and one of the security guards was quick to put a big umbrella over my head.
1. Me—–"Malakas ba ang ulan kanina?"
Guard —–"Hindi mam"
Me—–"Basang-basa ang kalye"
Guard—–"Sakto lang"
(Sakto? Ano yan Coca-cola?"
2. Me—-"Huwebes ba ngayon?"
Driver H—- "Byernes mam bukas"
3. Me— "Ano ang sukat?"
Surveyor —–"Tama naman"
4. Me—-"Ano ang sukat ng buong lote?"
Engineer —–"Malaki"
Me—-"How many square meters?"
Engineer——"Malaki talaga, kasya ang tatlong building"
5. Me—– "Anong mga puno ang nakatanim?"
Lot owner —–"Ay marami"
Me—– "Anong klase?"
Lot owner —-"Iba-iba"
Me—–"May mangga ba, buko, santol? Anong klase?"
Lot owner —-"Mam Ann, maraming tanim"
(It turned out walang mga tanim na malaking puno, only wild grass and kakawati.)
6. Gilbert —-"Mam gusto ko pinturahan ito."
Me——"May pintura pa ba tayo?"
Gilbert—–"Sakto pa"
Me——-"Yung binili kong isang gallon nabawasan na ba?"
Gilbert—–"Hindi"
Me—–"Okay"
Gilbert —-"Wala na pintura mam"
(Lito na ako, ano ba talaga? May pintura pa o wala na?)
7. Me—-"Ilan ang anak mo?"
Maid—-"Dalawa… tatlo"
(Abah bilangin mong mabuti. Mahirap magkulang ang anak.)
8. Anna—–"Nag-usap na kami mam ni Nida"
Me——"Anong sabi nya?"
Anna—–"Hindi pa sya sumasagot"
Me——"Hah? Sabi mo nag-usap kayo?
Anna —"Nag text na ako mam, hindi pa sya sumagot.
Me—-"TEXT! Hindi nag-usap ang tawag dyan."
9. Me—–"Anong oras ang meeting nyo bukas?"
DM—–"Maaga mam"
(Mahirap bang sabihin kung ano'ng oras? Alas syete, alas otso, o alsa nwebe ba? Maaga? Alas singko ba ng umaga?)
10. Lawyer's assistant —–"Paki receive itong mga documents"
Me—–"Kumpleto na ito lahat?"
Lawyer's Asst —–"Kumpleto yan"
Me—-"Nasan yung CAR?"
Me—- "Asan yung proof of payment? Where's the original copy of bank receipt?"
Lawyer's Assistant —– "Yun lang ang kulang ko. Pero kumpleto yan"
11. Curtain maker—-"Hello mam, mag-i-install ho kami dyan sa Tuesday."
A——"So tapos na lahat, complete, sa dining and guest room including sa toilet."
Curtain maker——–"Yes mam, tapos na."
Then came Tuesday, they installed only on one big window.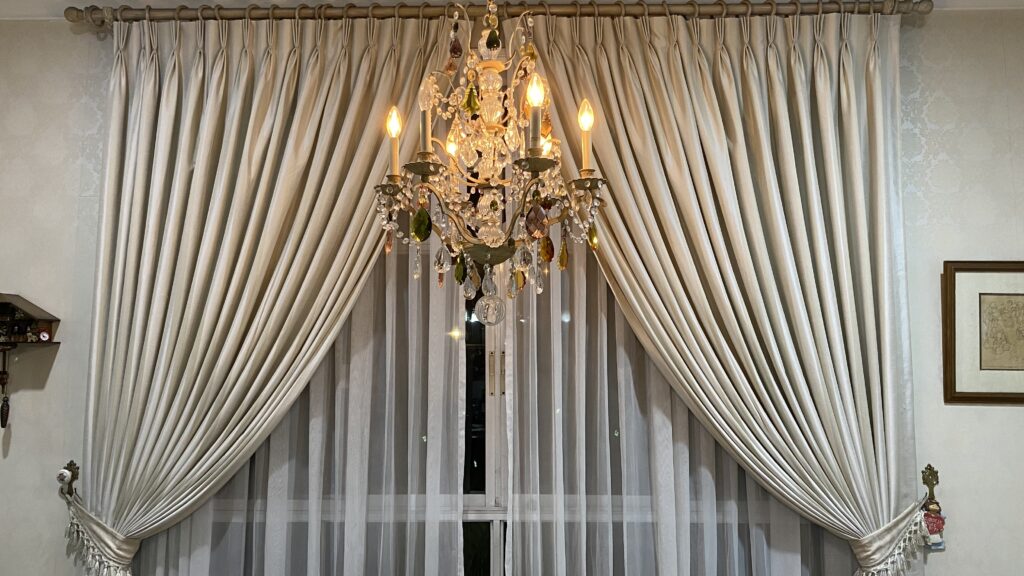 A——"Akala sabi mo tapos nyo na lahat?"
Super annoying curtain maker —- "Ay mam, susukatan ko pa yung ibang windows"
A——"Di ba dalawang beses mo ng sinukatan?"
SACM– "At saka mam, wala pang design yung small windows"
A—— "Ha? Meron ako ibinigay sayo nung nagpunta ako sa showroom nyo. Kung nawala mo, bakit hindi mo agad sinabi sa akin, bakit nag-hintay ka pa ng isang buwan? Tapos sasabihin mo tapos na."
(Diba sabi nya TAPOS na? Ano kaya definition nya ng tapos na lahat?"